5 inspiring ideas for a relaxing outdoor space
Escape reality in your own outdoor sanctuary
When your day is full of to-do lists and zoom meetings it's important for any time you have to yourself to be calm and relaxed. Whether you have a large garden or a smaller patch of nature to play with, we have 5 inspiring ideas which will help create your own peaceful paradise.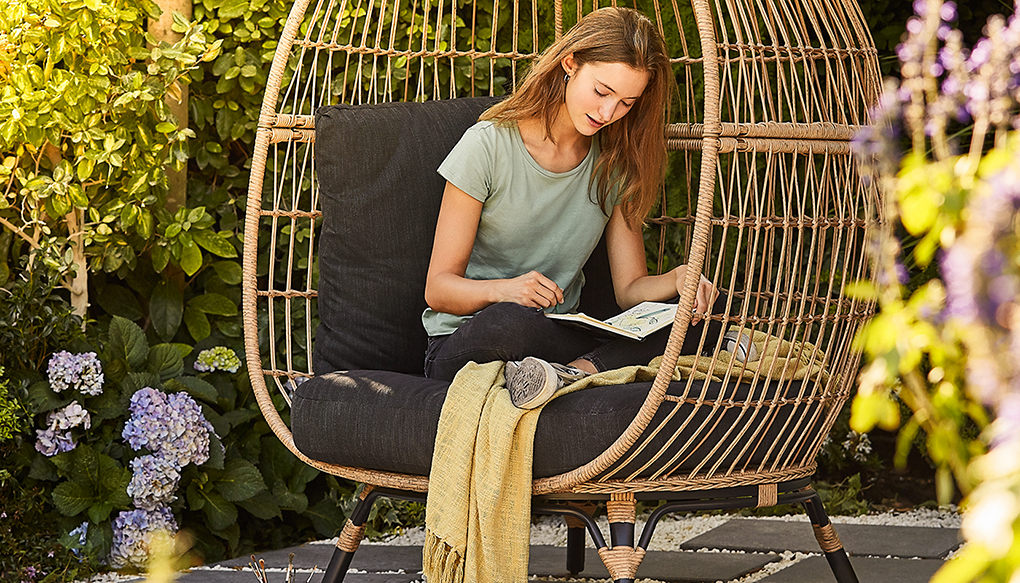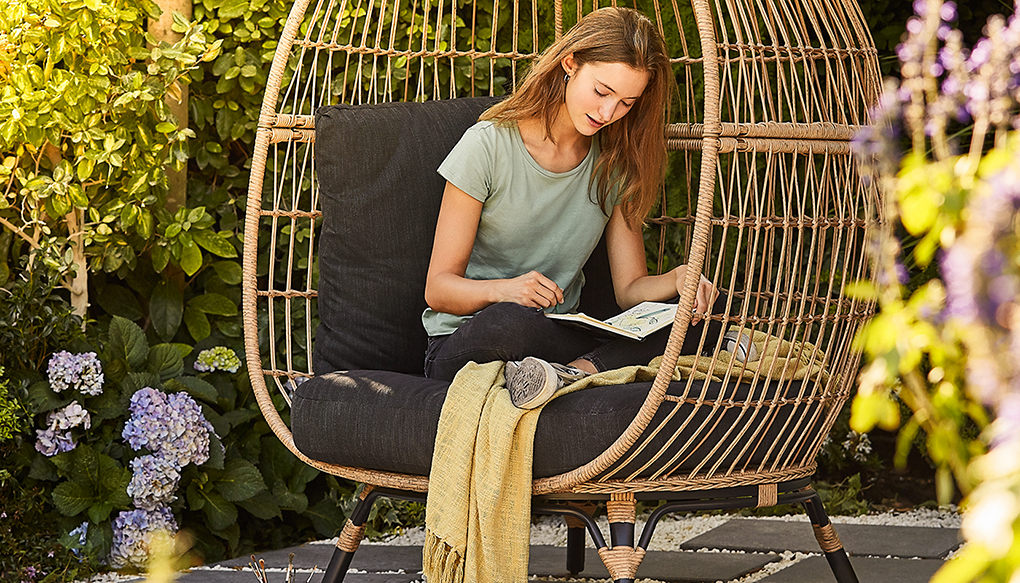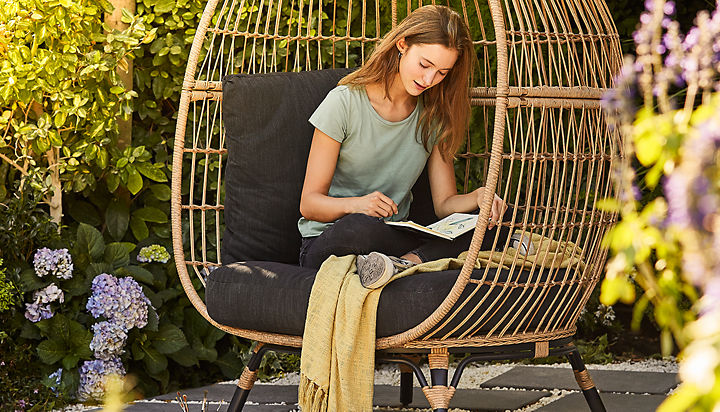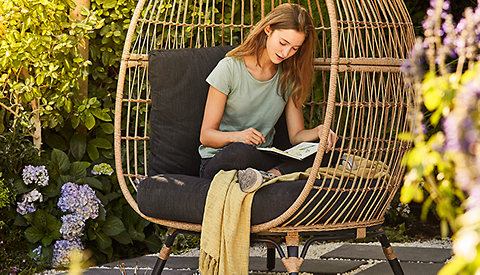 1. Secluded spaces to discover peace of mind
Give yourself a little private space to relax and unwind in the bliss of the fresh air. Using screening made from natural materials like bamboo or wicker is a great way to create some zones into your garden and keep it organic too. While screens will soften up those outdoor sounds and sights, choosing something like our willow and fabric screen will also allow light to shine through keeping it from being too dark.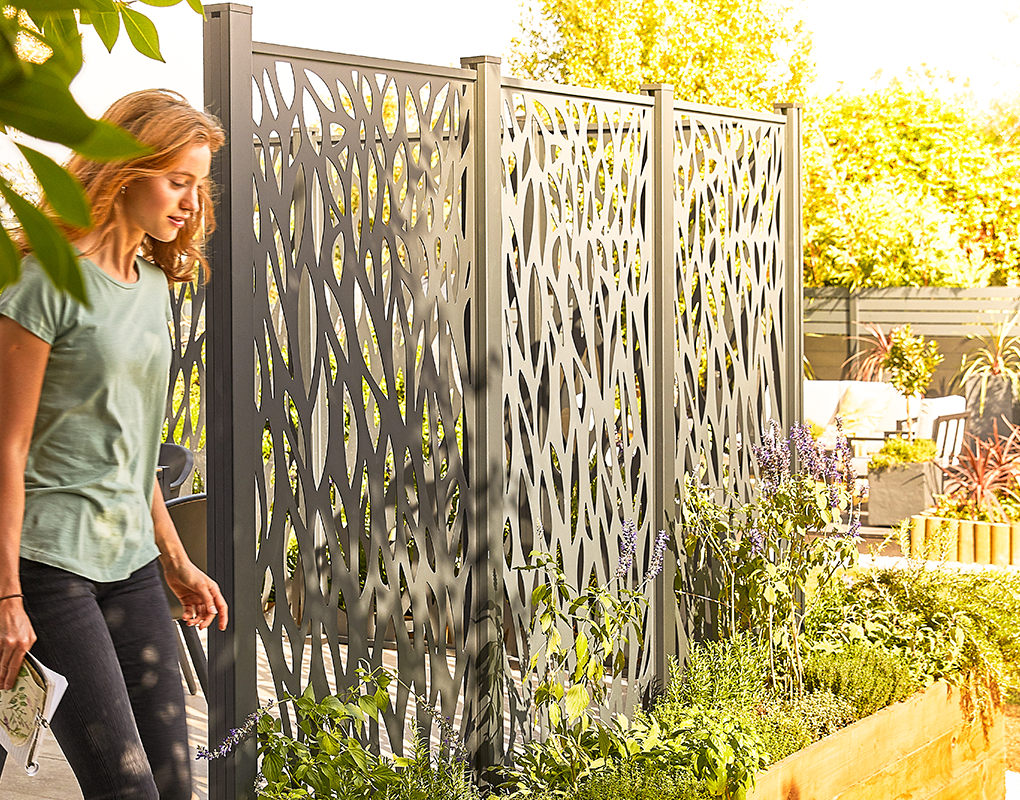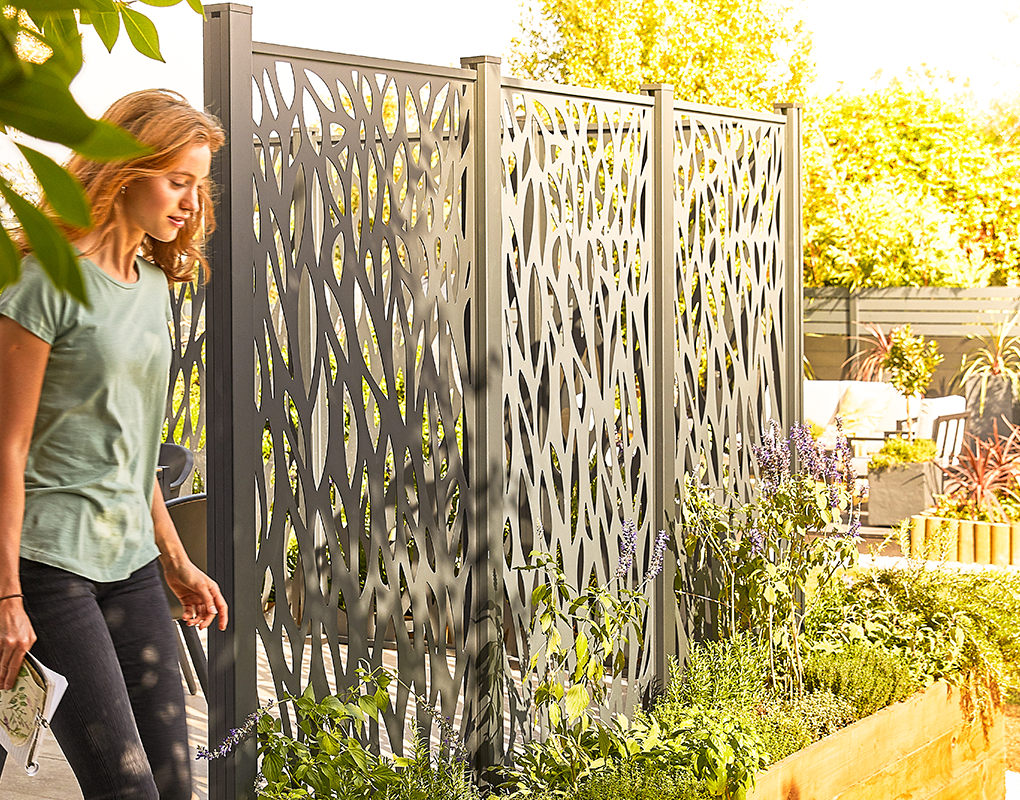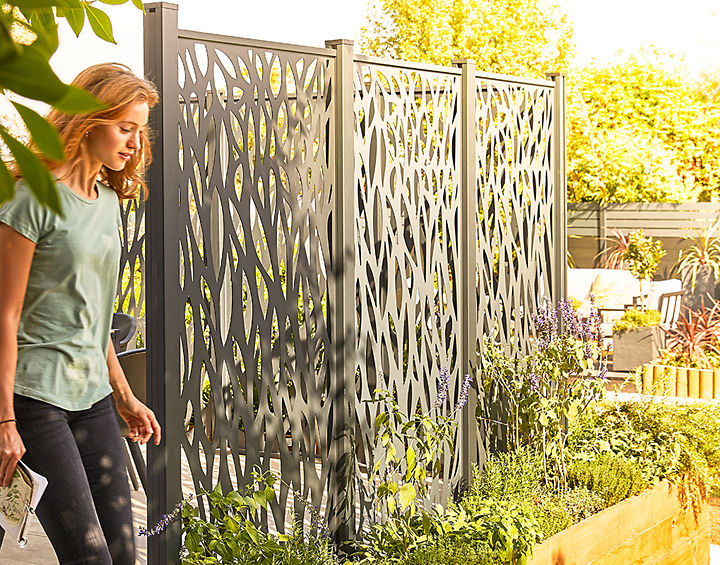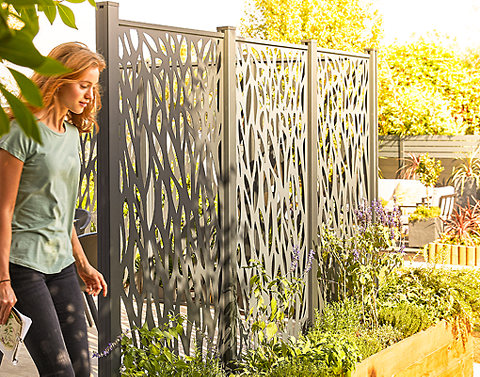 2. Flowing water to encourage mindful reflection
Is there anything more relaxing than the tranquil chimes of cascading water? Shut your eyes, take a deep breath and soak in the sound of your own little hideaway. From fountains for ponds to moveable plug in water features, there's an option for every size space. We've got a range of styles like the living curtain shower, which is sleek and modern, or the Buddha feature which will give your garden an oriental theme without taking up too much room.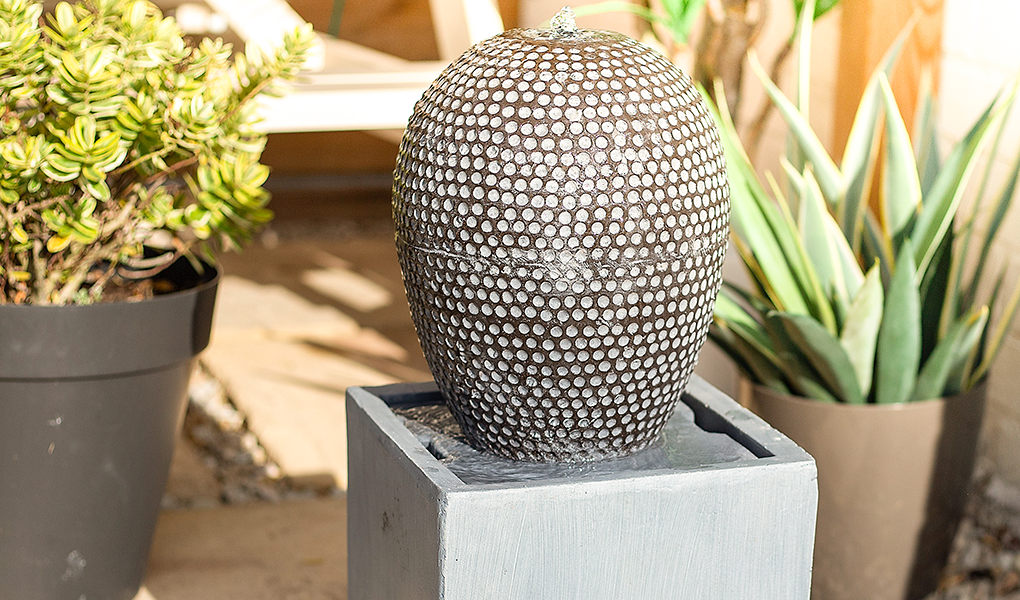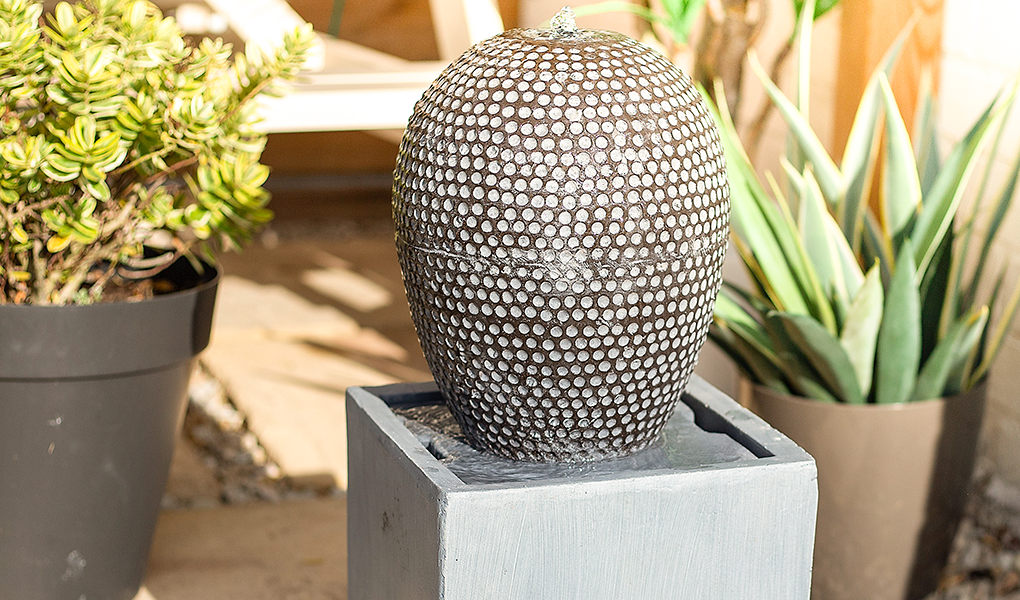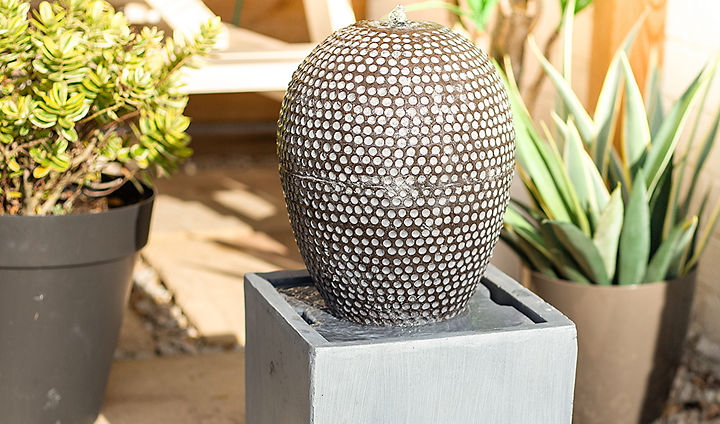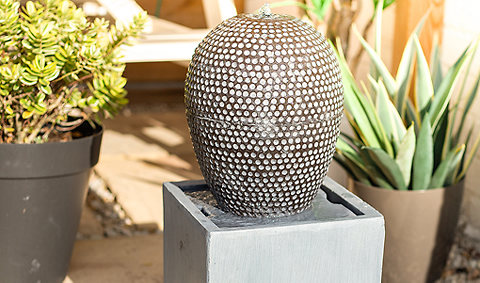 3. Ultimate comfort for the ultimate unwind
Having somewhere soft and snug to sit is an important part of being able to fully relax in your outdoor space. If you want somewhere to enjoy with others then try one of our garden sofa sets which can sit anywhere from 2 to 5 people, with matching coffee tables and cushions. Looking for something more secluded? We've got armchairs and sun loungers for you to enjoy as well.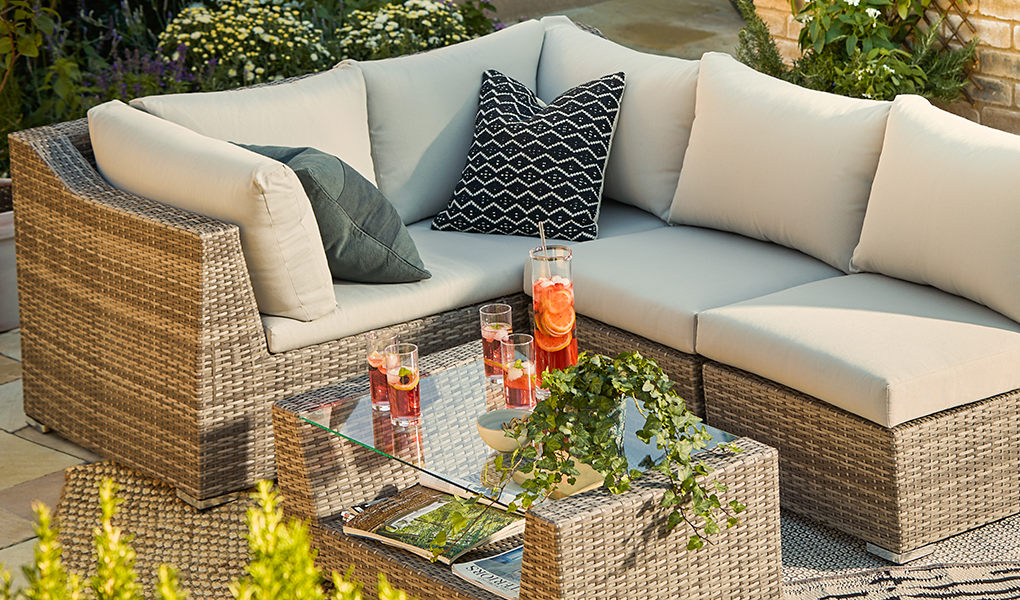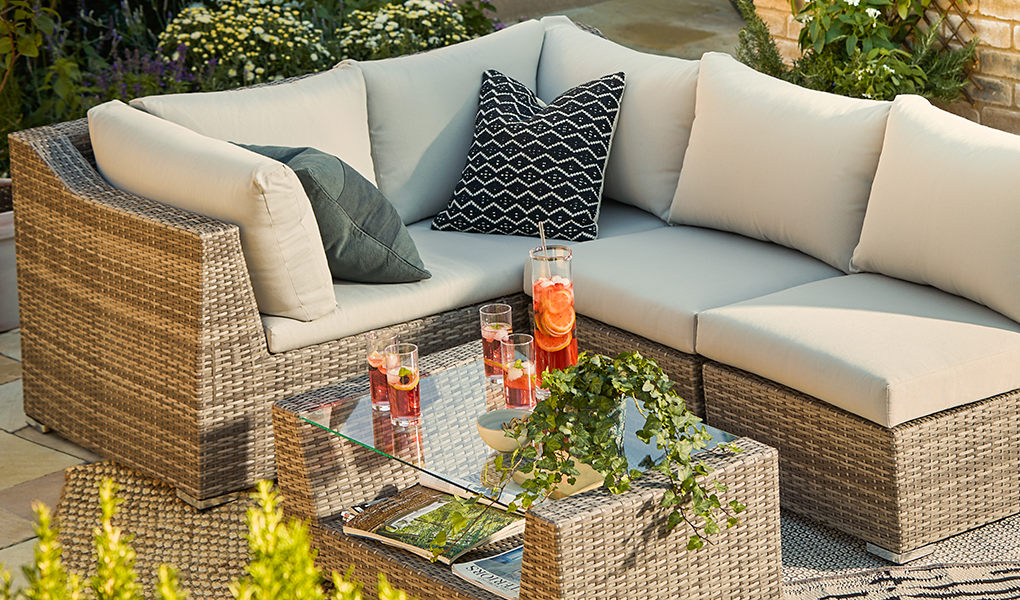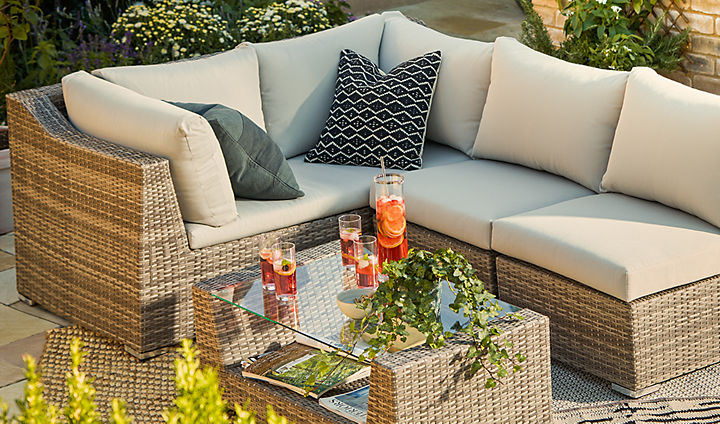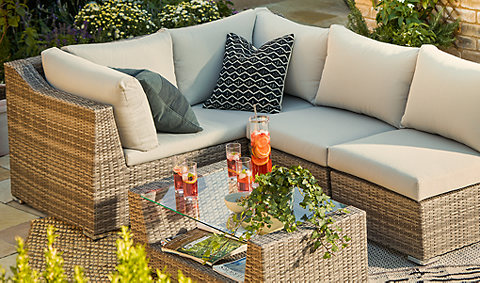 4. Scented flowers to soothe the senses
There's a reason why aroma is such an important element in spa treatments; smells can trigger memories, transform moods and even improve productivity. Stepping out in to your little corner of paradise will be even more inviting when you're soaked in gorgeous fragrance. Herbs used in aromatherapy are a good choice. Try lavender, rosemary and thyme, as well as strongly scented flowers like gardenia and jasmine. Plant them around your seating area to create a calming atmosphere.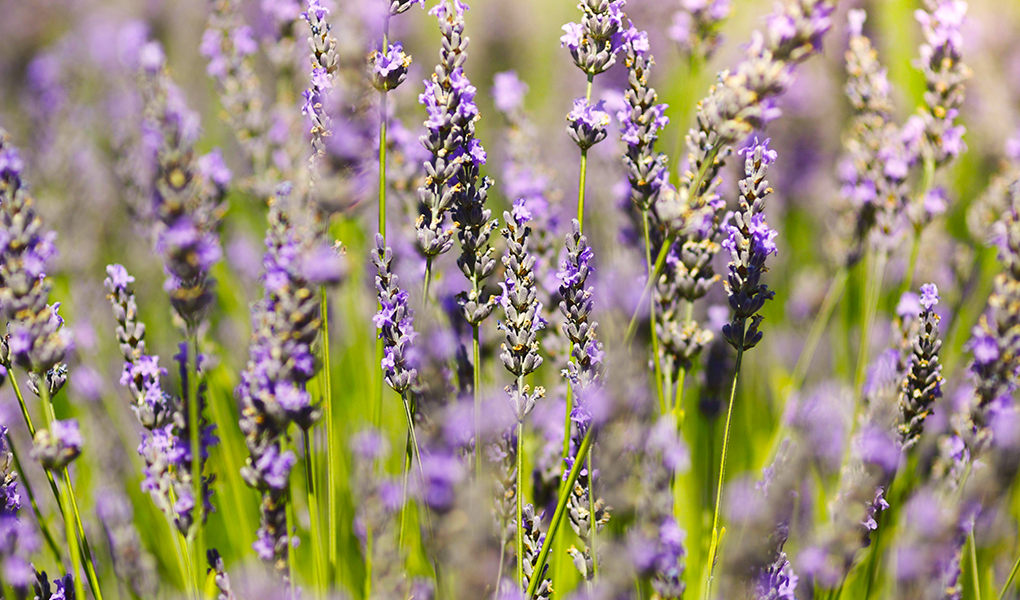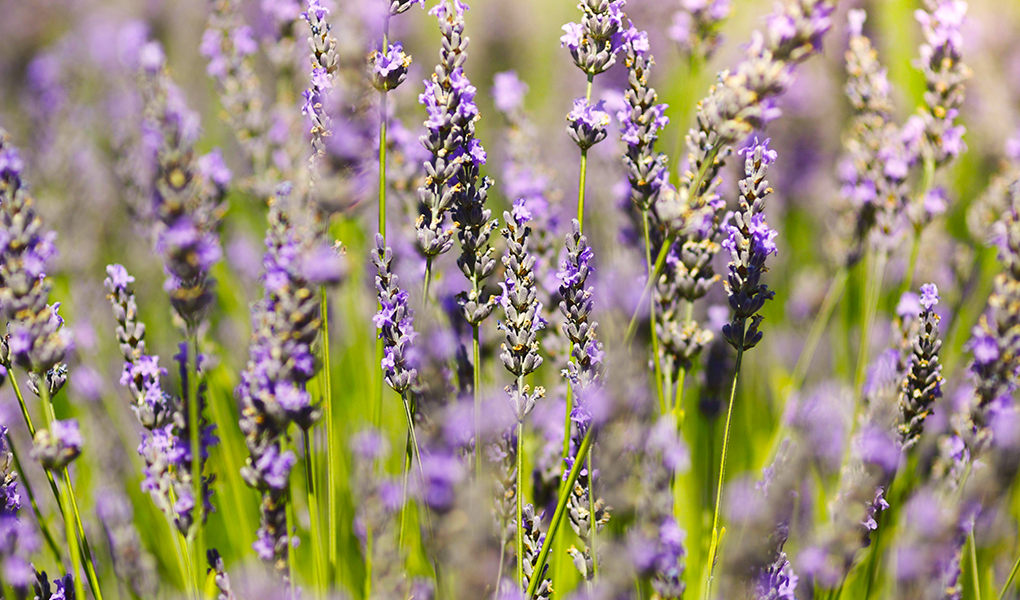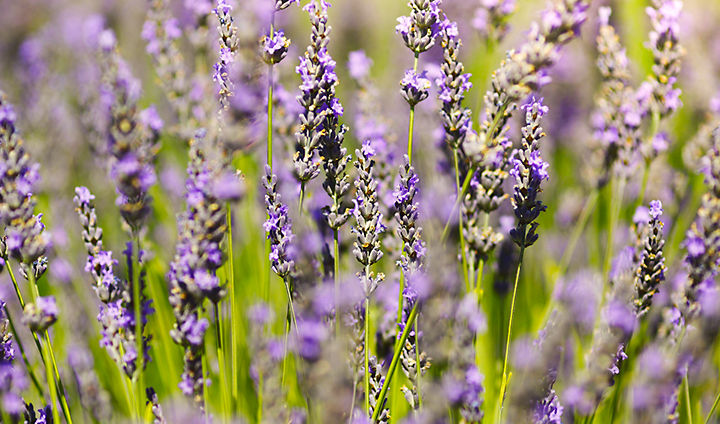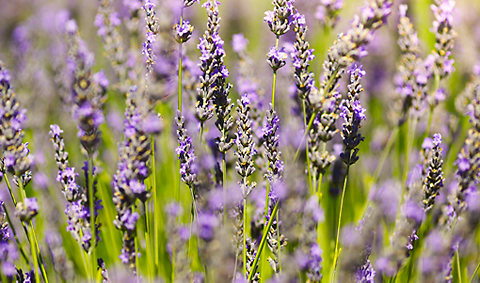 5. Pastel palettes for harmony and balance
Give yourself something gorgeous to look at whilst you're relaxing with pastel and pale coloured flowers and plants. Choosing flowers that are gorgeous to look at has the added bonus of attracting some wildlife along with them, like beautiful butterflies to make your scenery even more idyllic.