5 creative ideas to enjoy butterflies in your garden
Creating a garden inspired by butterflies
Butterflies are one of the world's most beautiful inhabitants, an instant reminder of the beauty of nature. Whether you love them for their colour, grace or the peaceful, meditative way they waft from plant to plant, here are 5 ways you can enjoy the beauty of butterflies in your own garden.
Our handy checklist will help you choose the best flowers and tools to get you started on your butterfly journey, so make sure you take it with you when you visit us in-store.
1. Breathe life into your outdoor space
A garden without animals, birds and insects is like a life without friends. And the most glamorous garden friends of all are butterflies. By planting flowers in radiant tones, not only are you evoking images of their vibrant wings, you're likely to encourage some fluttering visitors of your own. If you have space, plant your own wildflower meadow patch as a sanctuary for caterpillars and a source of nectar for their older siblings.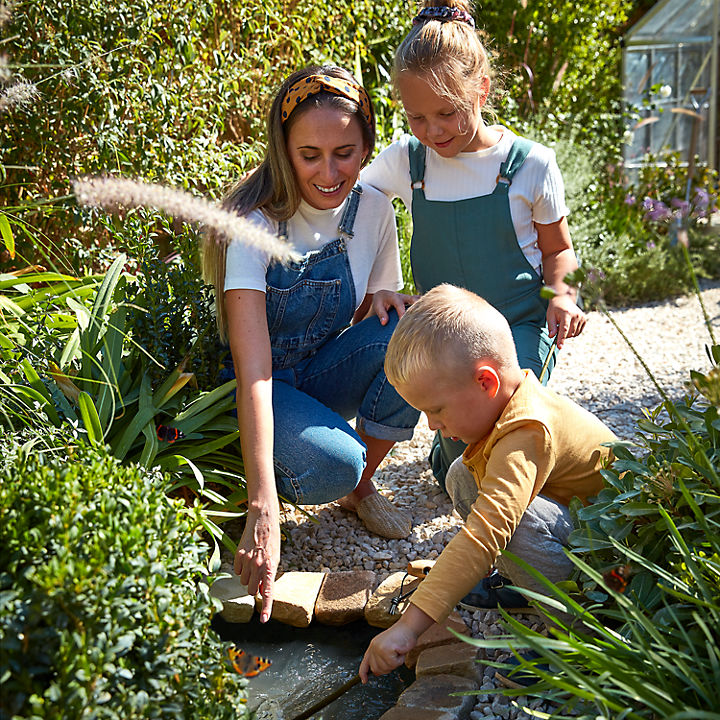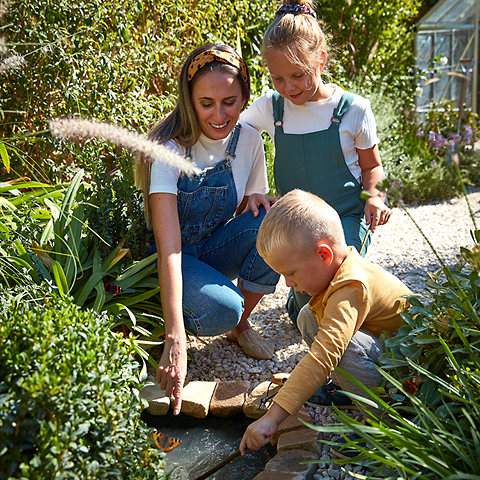 2. Nurture the nature in the garden
We have a responsibility to care for the creatures who share our gardens. Making a rest stop for butterflies to enjoy is a fun project for the whole family, and a great way to nurture the nature in your garden. As well as nectar from flowers, they'll eat sugar water, bananas, oranges, and other sweet fruits. From a saucer of water with a couple of pebble seats, to a butterfly banquet, there are a variety of ways to create a little space for them to flourish. Find out how to make a butterfly pit stop in our video below.
3. Become a butterfly Banksy
You don't need to have a green space to enjoy the sight of beautiful butterflies whilst relaxing outdoors. You can create a colourful mural in your garden to look out on and embrace the wonder of nature. Let your creativity take off with masonry paint (perfect for a brick wall) or shed and fence paint for wood. Be ambitious and express yourself with oversized portraits of Painted Ladies and Purple Emperors.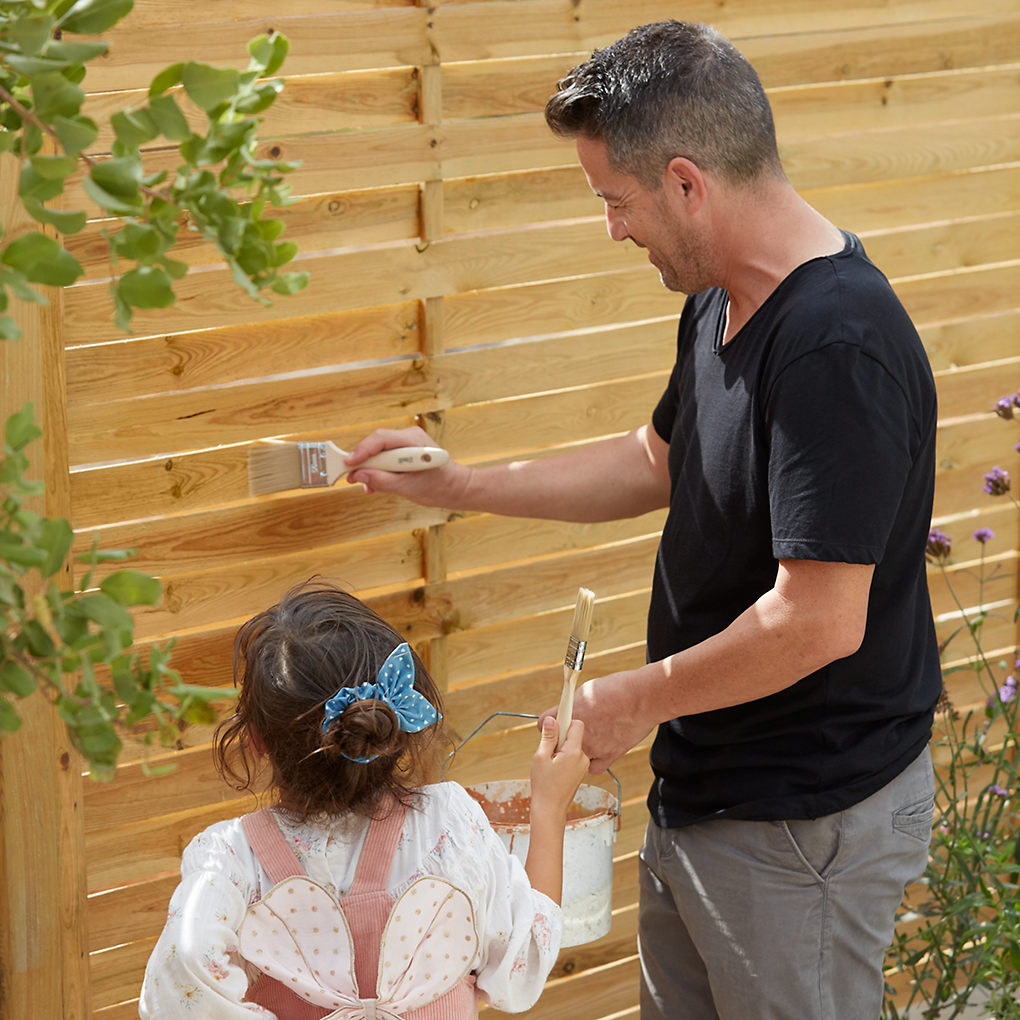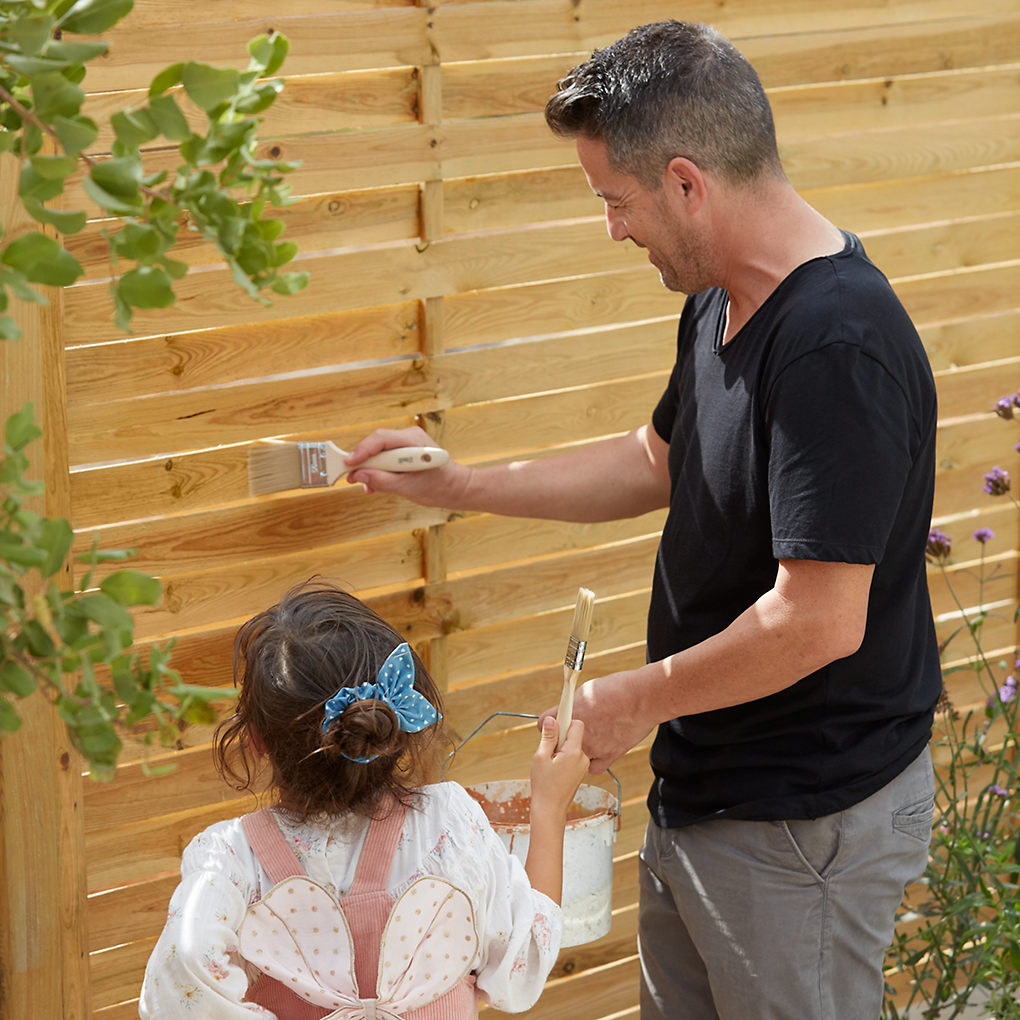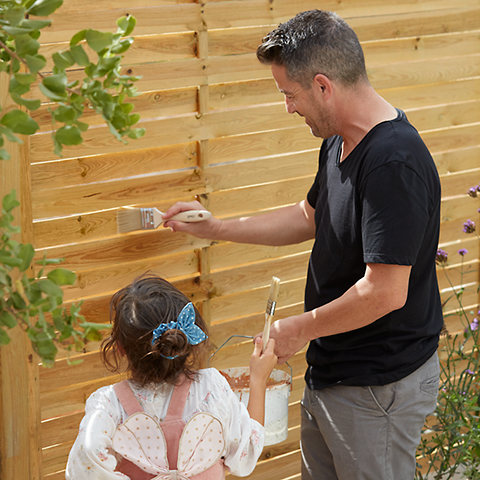 4. Take a nature pill to relax and refresh
Spending time enjoying nature helps lower stress levels, encourages a better mood, and helps to clear your mind. Build yourself a seating area surrounded by brightly coloured flowers where you can sit back and watch the butterflies flutter by. Watching their hypnotic movement as they silently dance around, feasting on the nectar of the gorgeous flowers, will help you connect with nature and your inner peace.
5. Beauty can also be found in the shadows
Everything has beauty – but not everyone sees it. A moth hunt after the sun goes down is a wonderful chance to see a different variety of winged friend. Huddle around a glowing firepit on a mild, cloudy, still evening, and as the sun goes down, marvel at the intricate dances of moths around garden lanterns or string lights. Moths of different varieties are out all year around. Which will you see?