Using colour in the garden
When thinking about their dream garden or outside space, for many people colour is probably one of the first things that springs to mind and there is often a desire to have 'year-round colour'!
Why is colour so important to people?
Colour is a very emotive subject. It can have a direct effect on the way we feel – it can make us happy, sad, excited or shocked. This makes it a really exciting element to work with in the garden. People usually have quite strong feelings about colours and can generally name the ones that they love and hate. Yellow is often a colour that has mixed reactions, but we love it as it can represent the freshness of spring, or a zingy patch in a shady spot.
Colours can be very evocative too with associations with other things like childhood memories or places visited in the past. Matt always plants bright orange marigolds in his veg garden which remind him of his grandfather's allotment.
Colour also helps to set the mood in a garden by creating an atmosphere; a 'White Garden' filled with plants in white, grey, silver, and of course, green will be illuminated at night by moonlight but is equally fresh by day creating a relaxed, tranquil feeling space.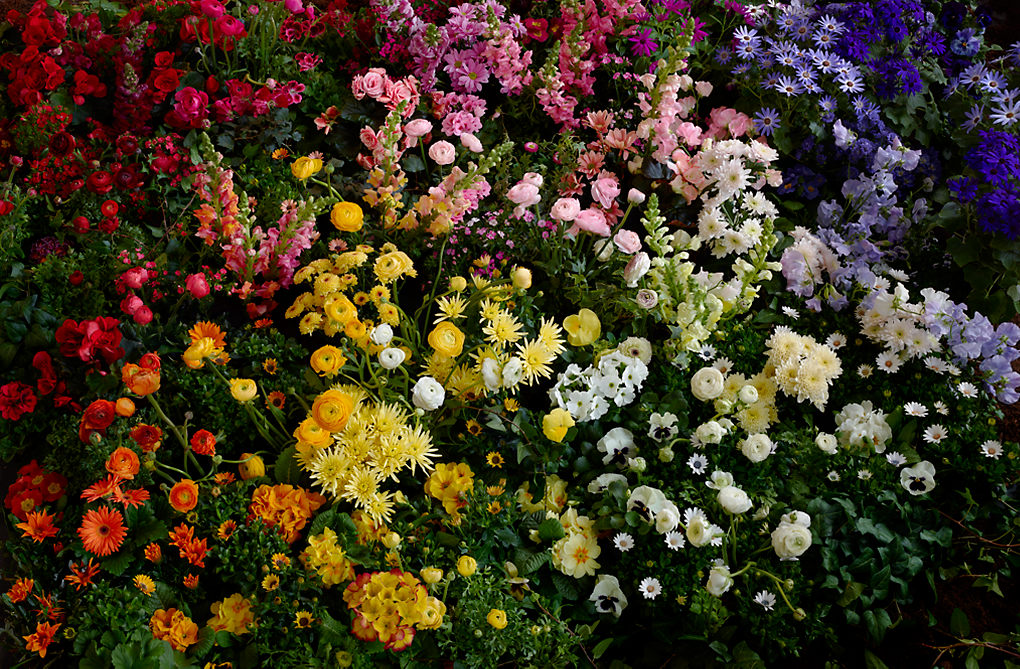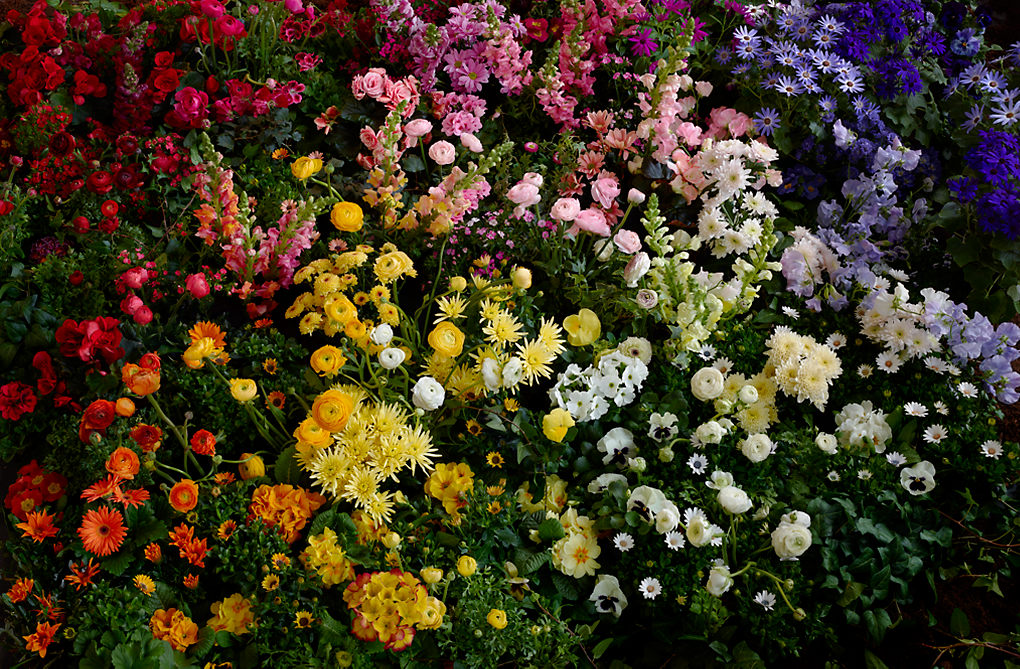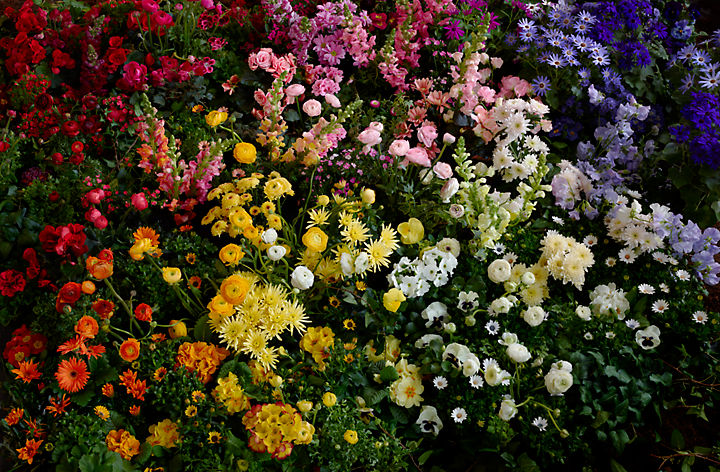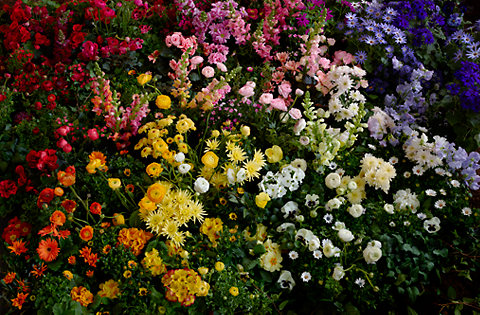 The colour wheel
Plants provide for a rainbow of colours and when choosing plants for your garden it's helpful to have a basic knowledge of colour theory. This theory, based on the colour spectrum (or colours of the rainbow) has been translated into the colour wheel. The wheel is used by artists and designers.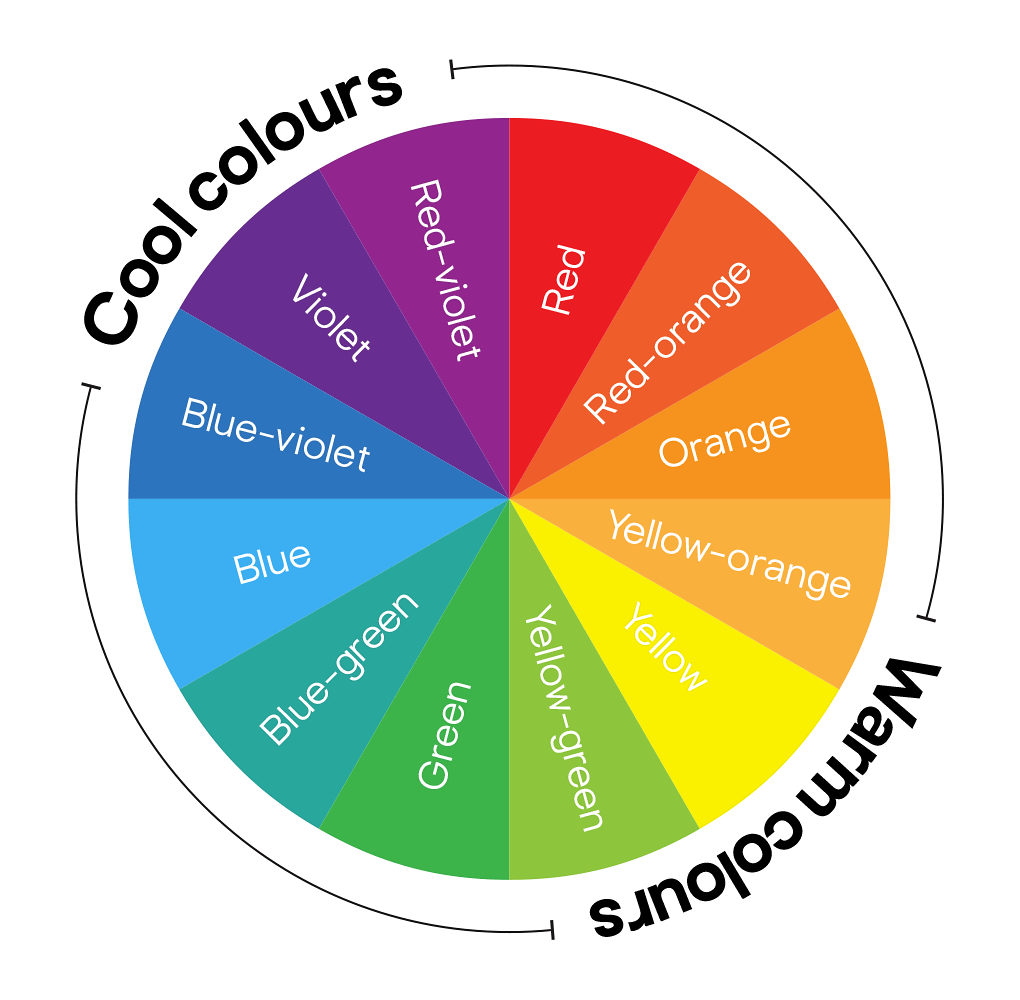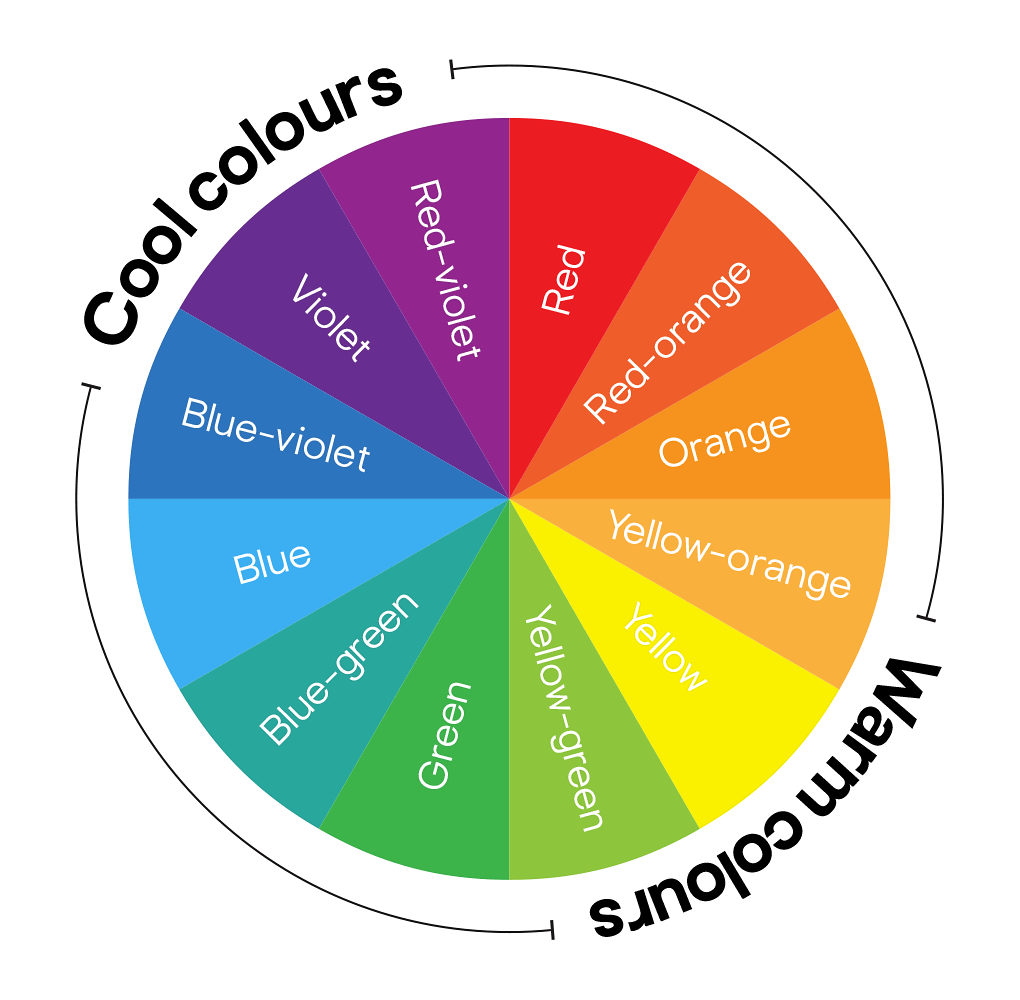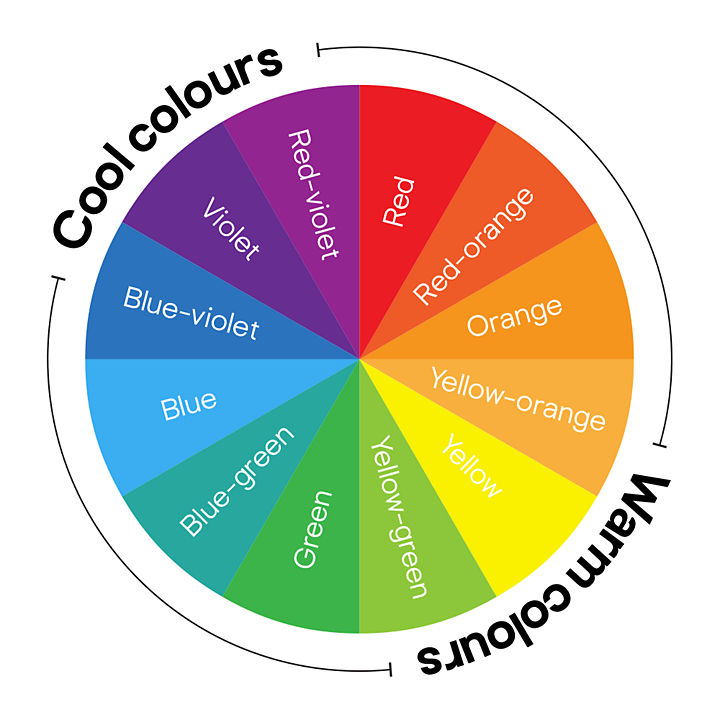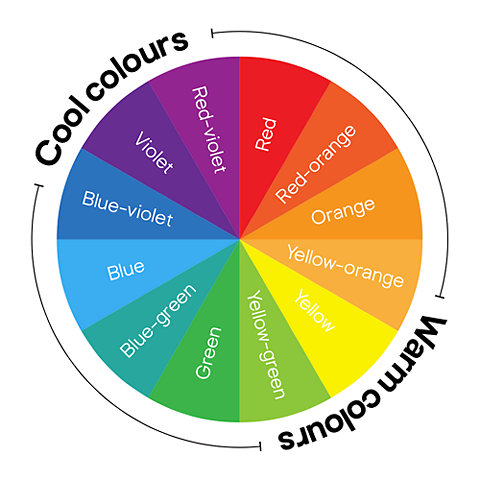 Cool colours
The colour wheel is divided up into twelve segments which as garden designers we divide into two halves – the half containing the greens through to violets is referred to as the 'cool colours'. These cool colours are restful, tranquil and calming and recede in a garden, which can make it appear larger. They look particularly good in shade or subdued light, such as early in the evening. Here in the UK the light is often quite grey and so the cool colours work particularly well. It can be hard to achieve the same vibrant effects with the hot colours as can be achieved so readily in the yellow light of the Mediterranean.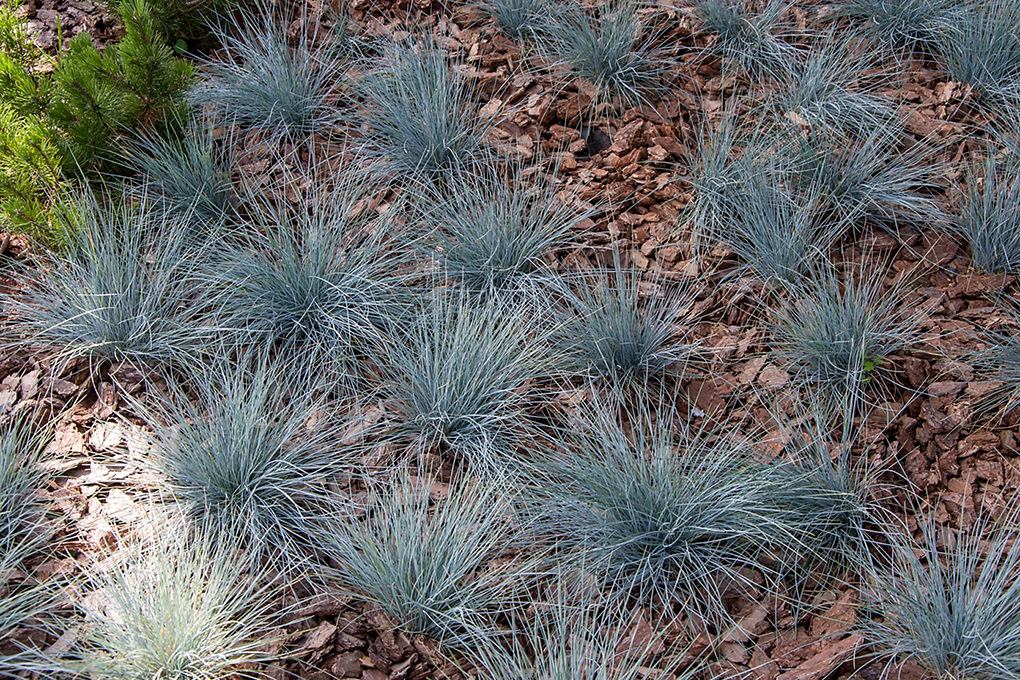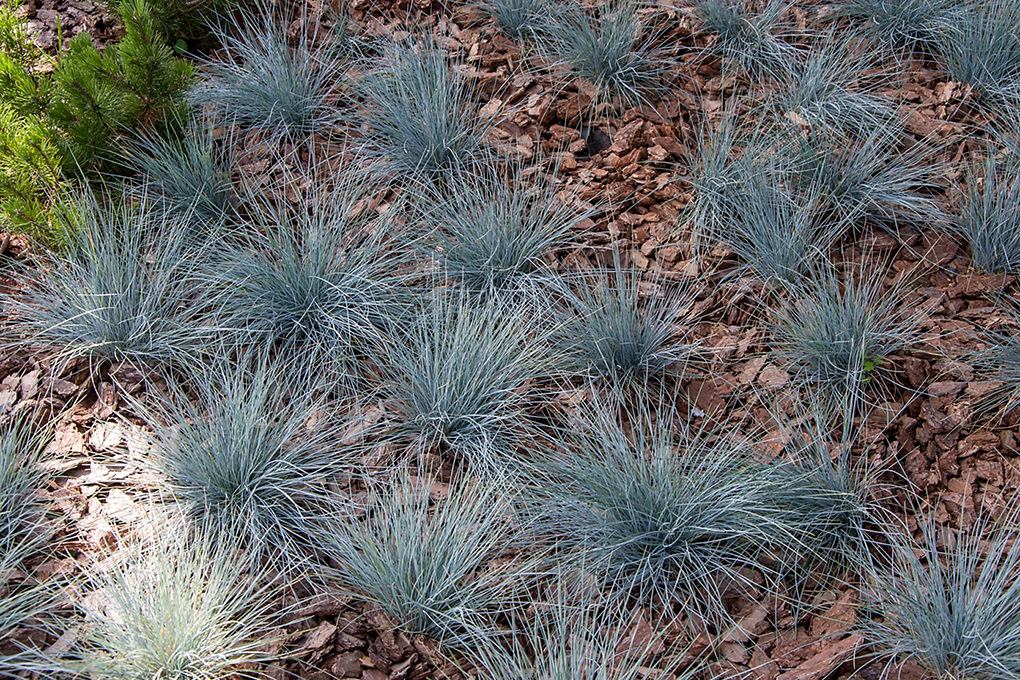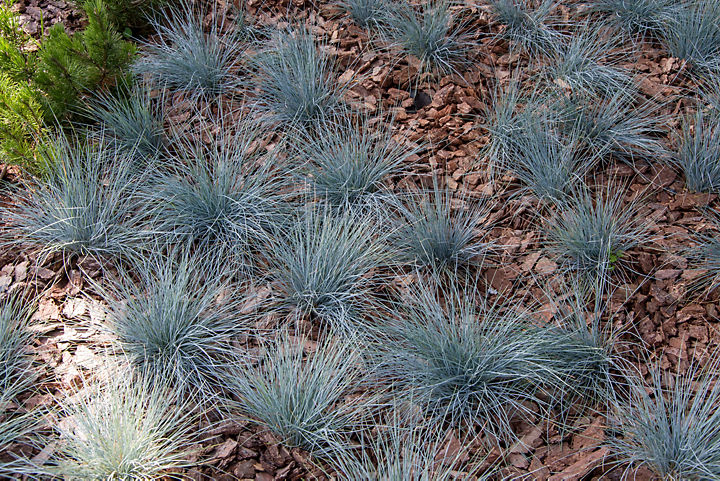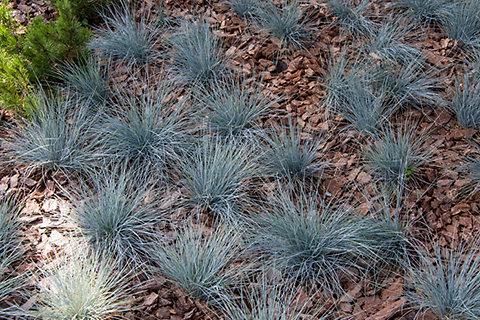 Festuca glauca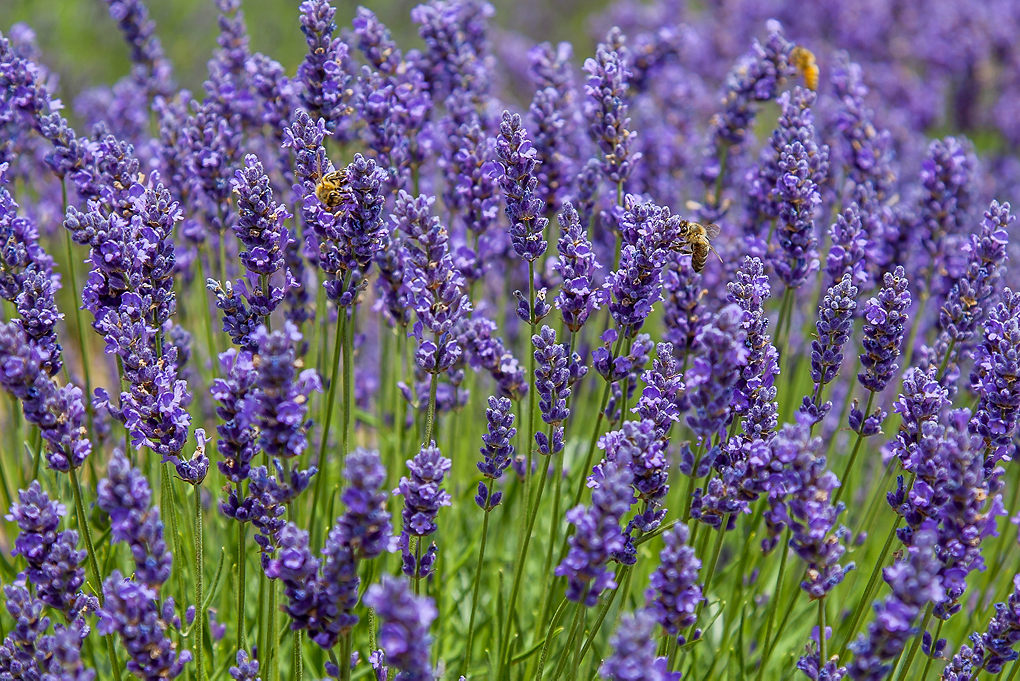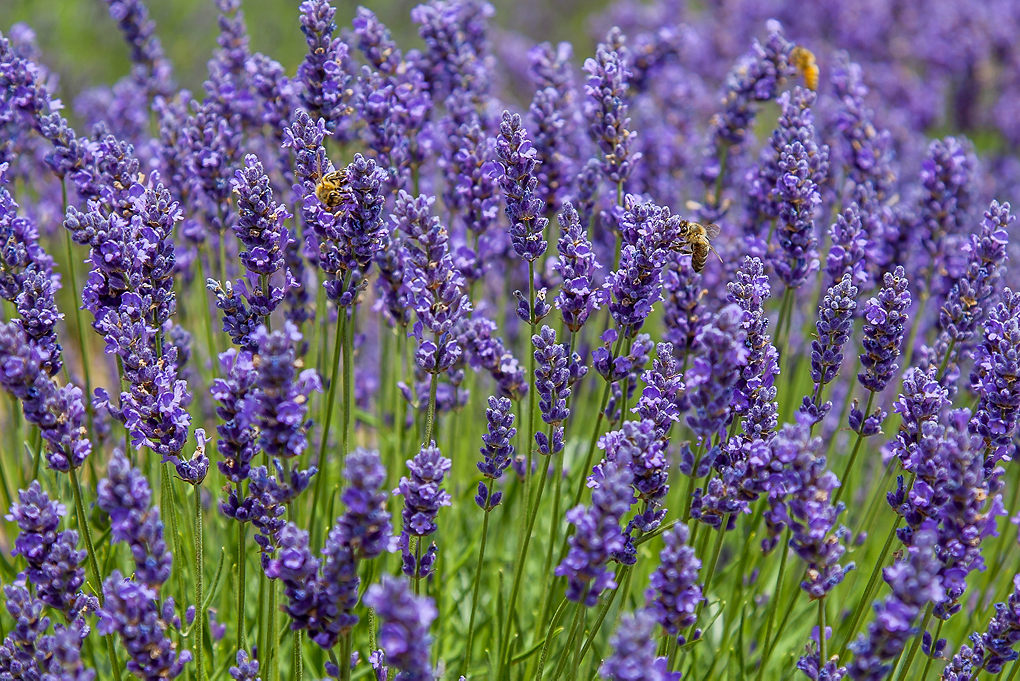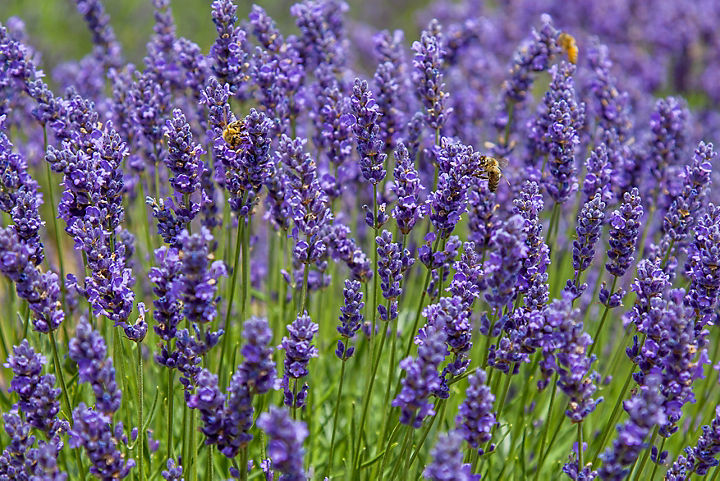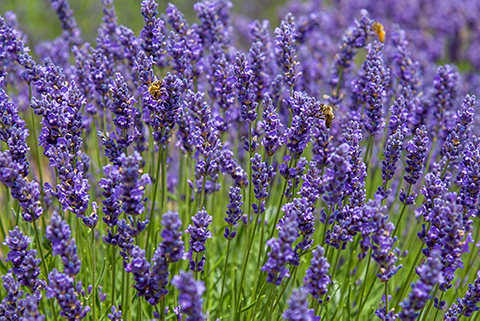 Lavender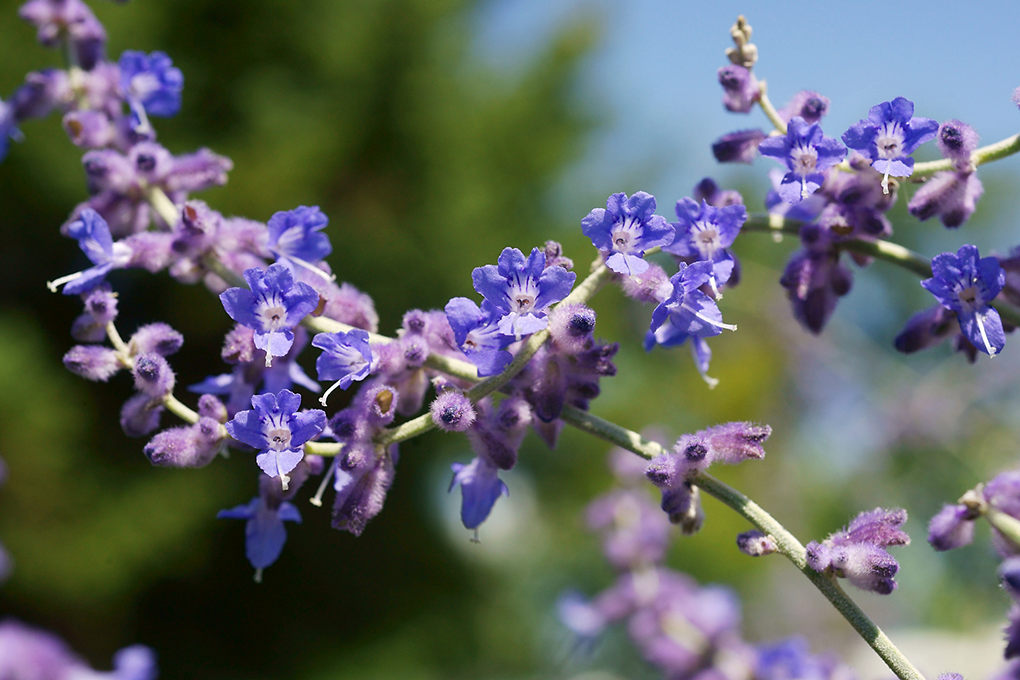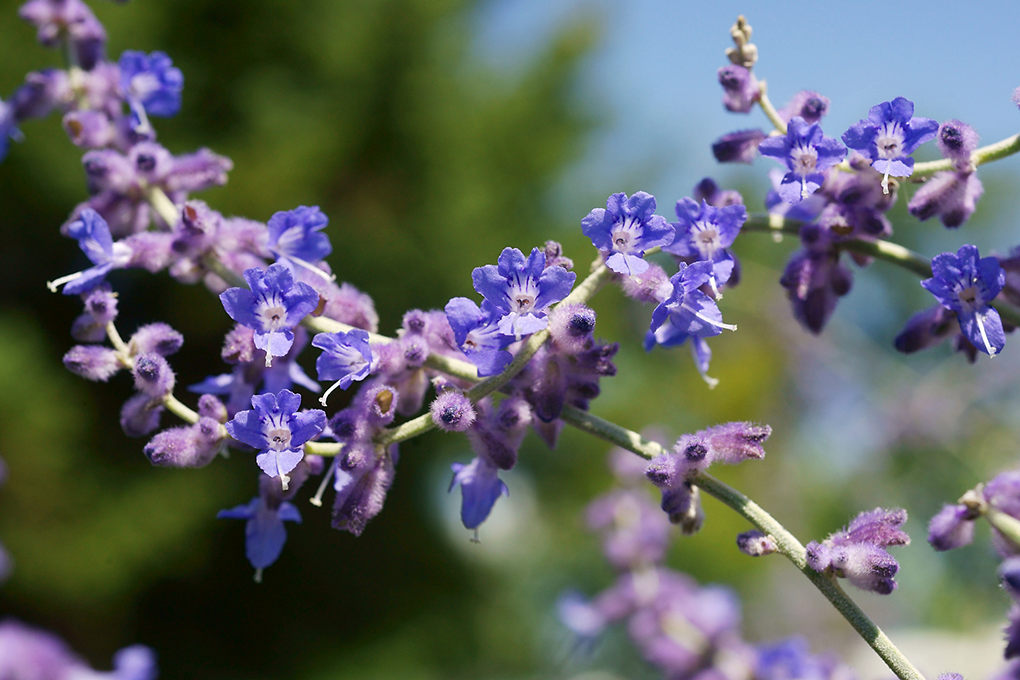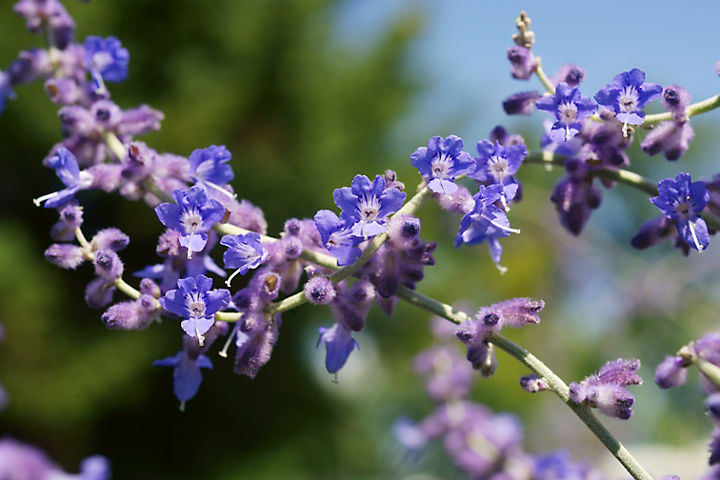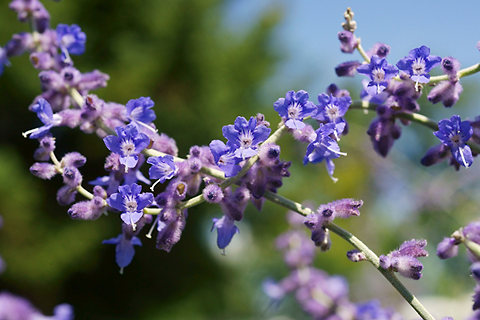 Perovskia 'Blue Spire'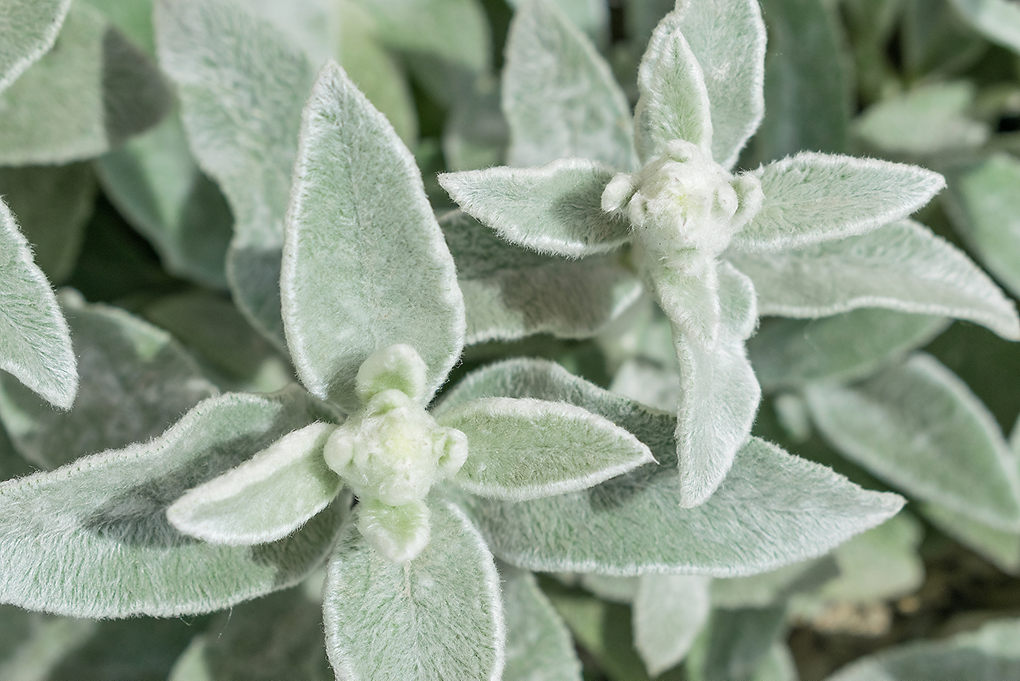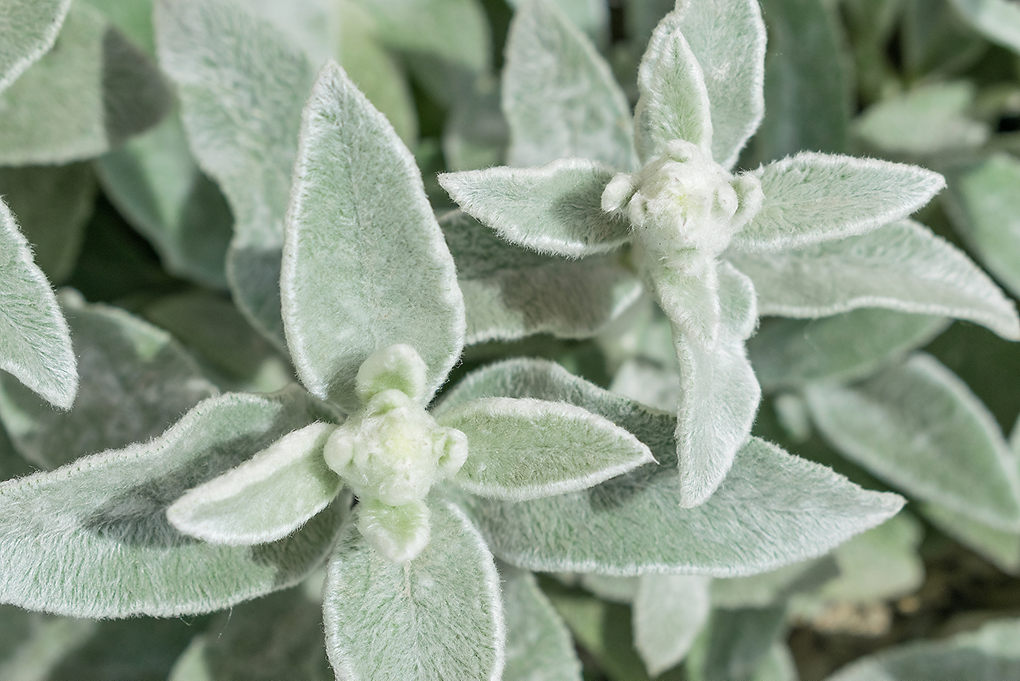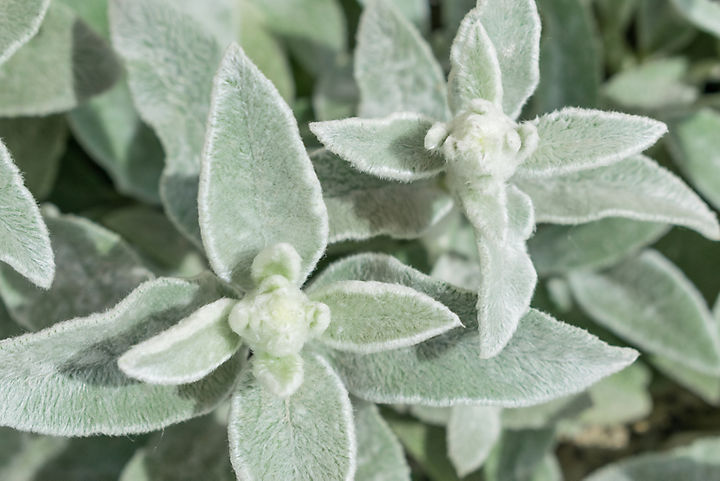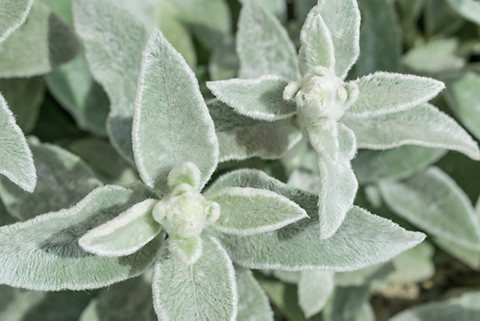 Stachys byzantina
Hot colours
The other half of the colour wheel from reds through to the yellows are what we call 'hot colours'. They provide a feeling of energy and excitement. They are certainly not appropriate for a restful space. Instead consider using them around a sunny terrace where you are going to entertain and be lively. Hot colours visually jump out and advance. They will make a garden seem smaller and fore shorten a space if planted at the end.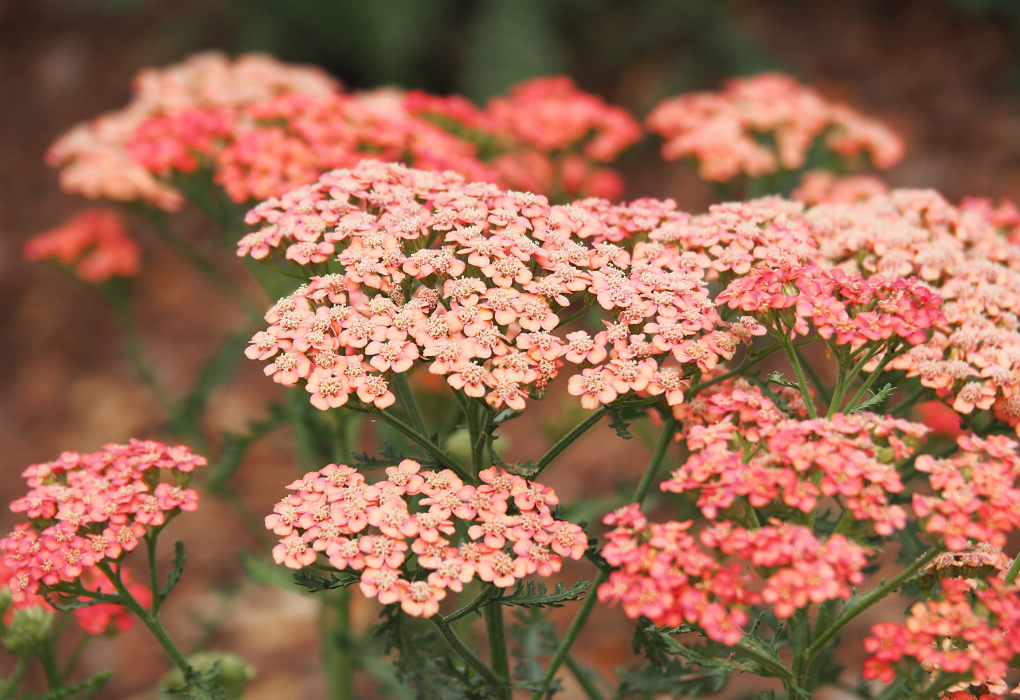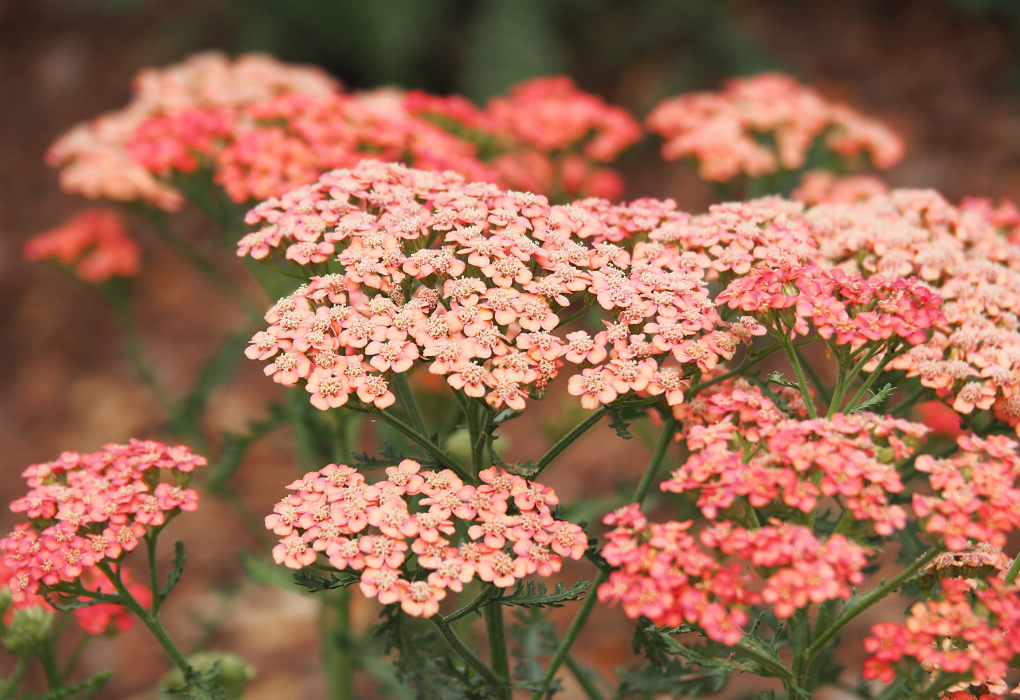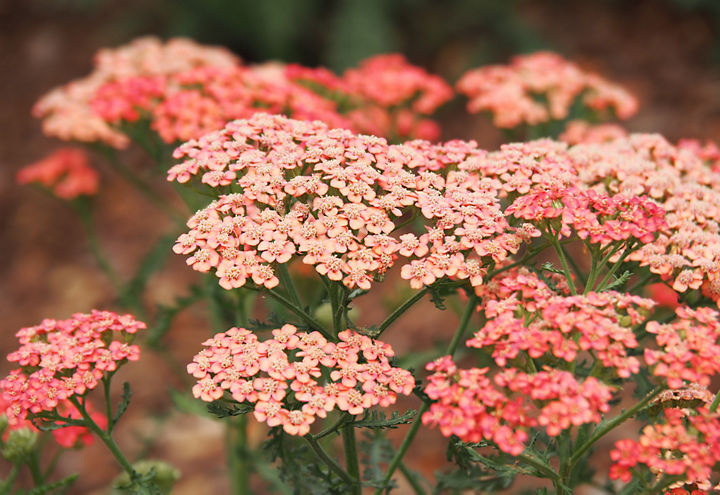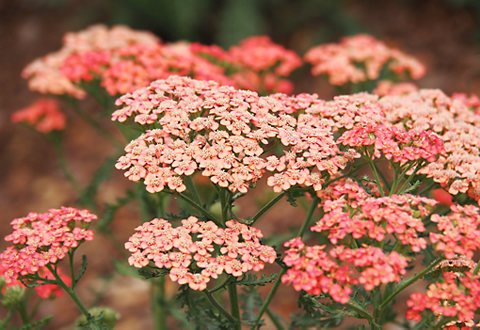 Achillea millefolium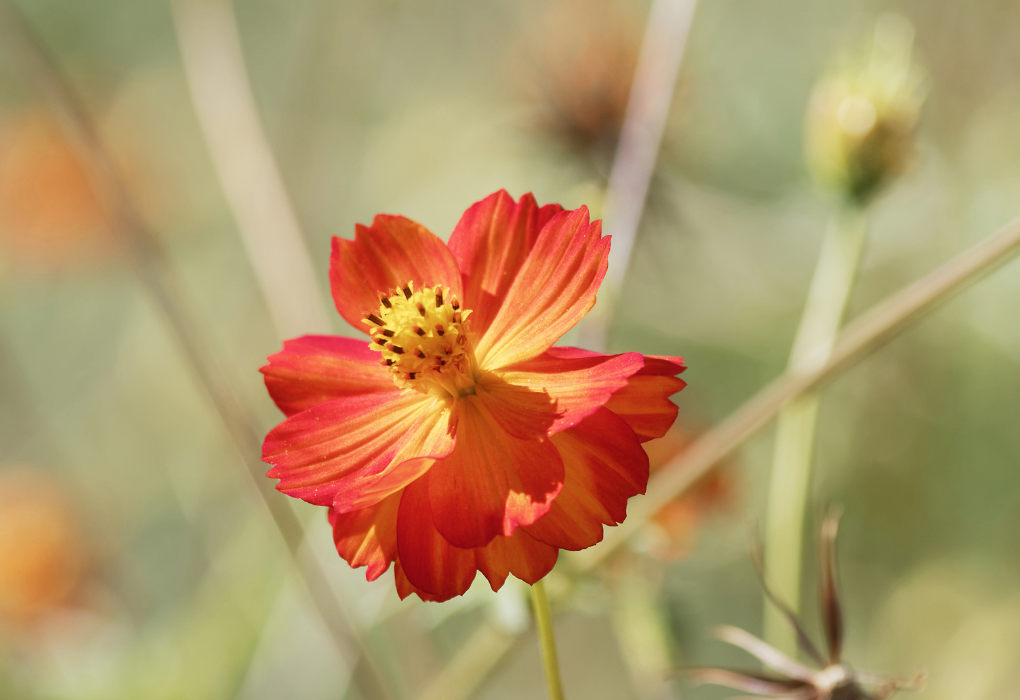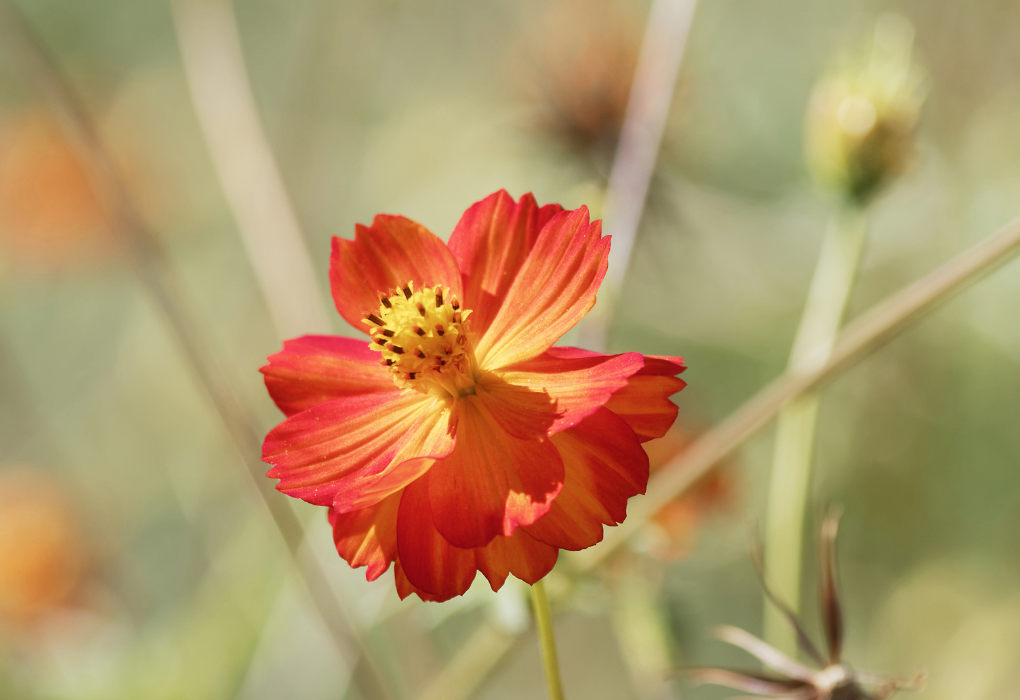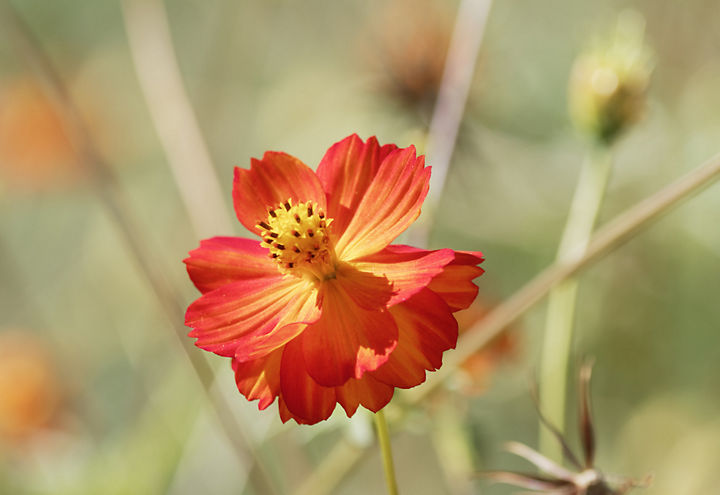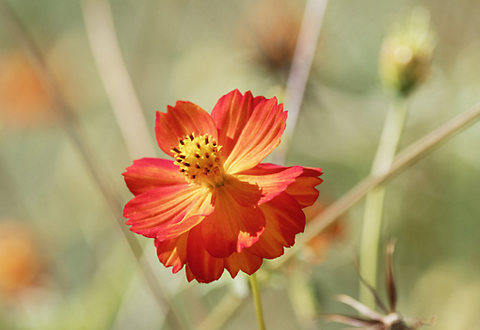 Cosmos sulphureus 'diablo'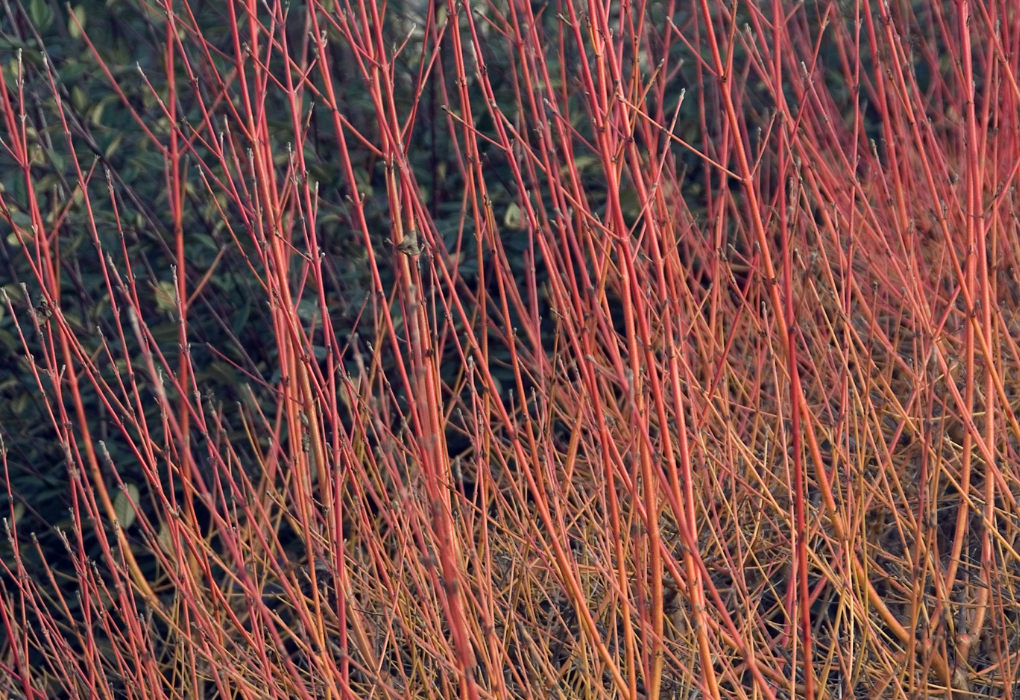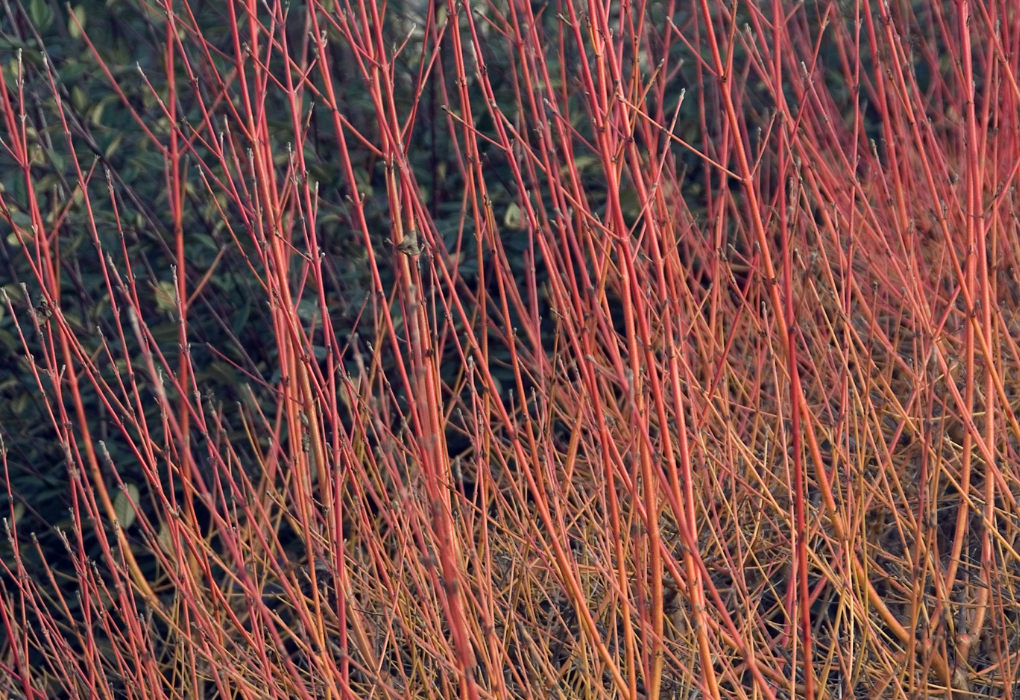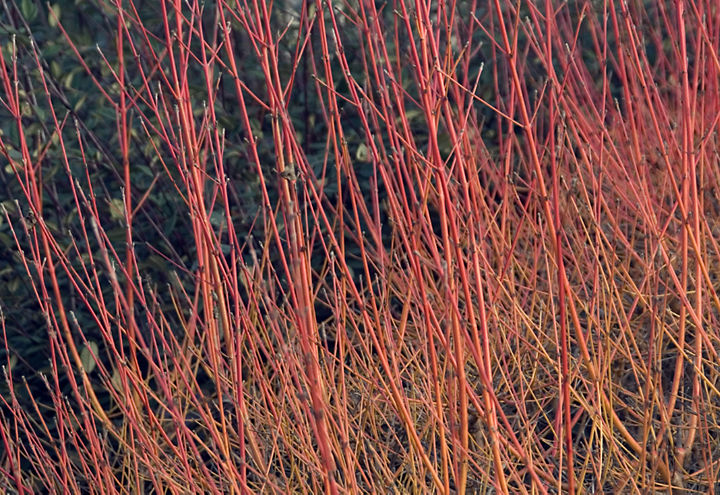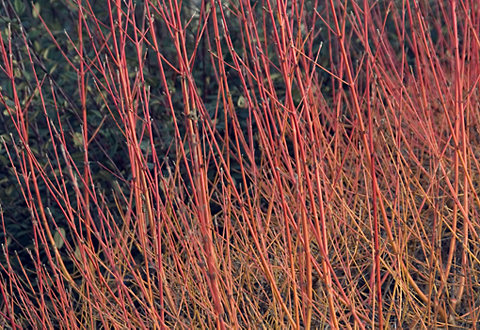 Cornus sanguinea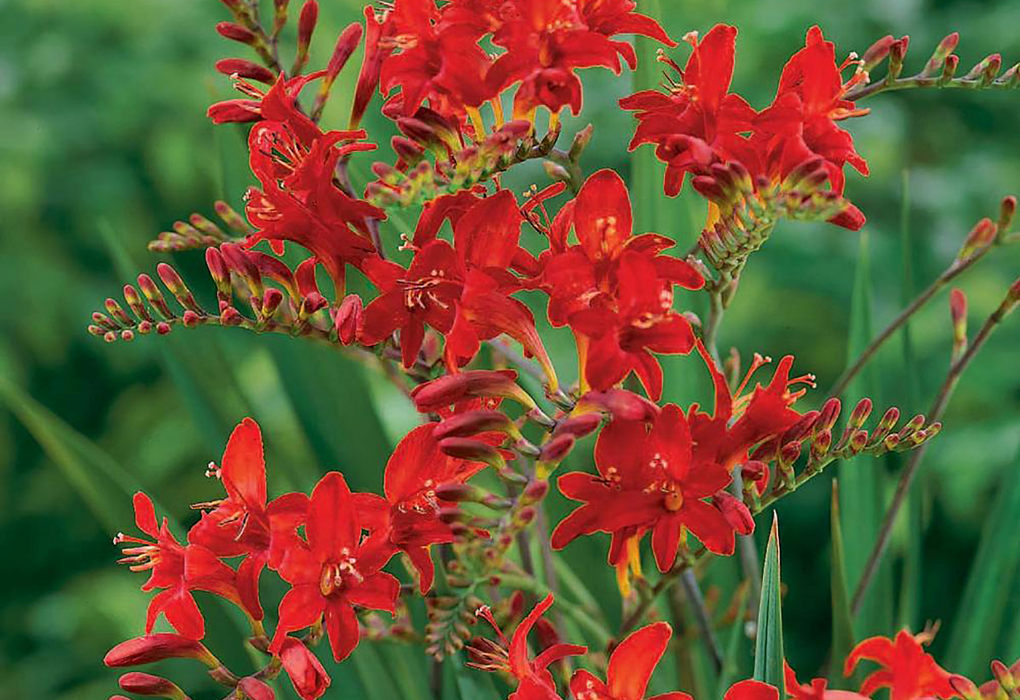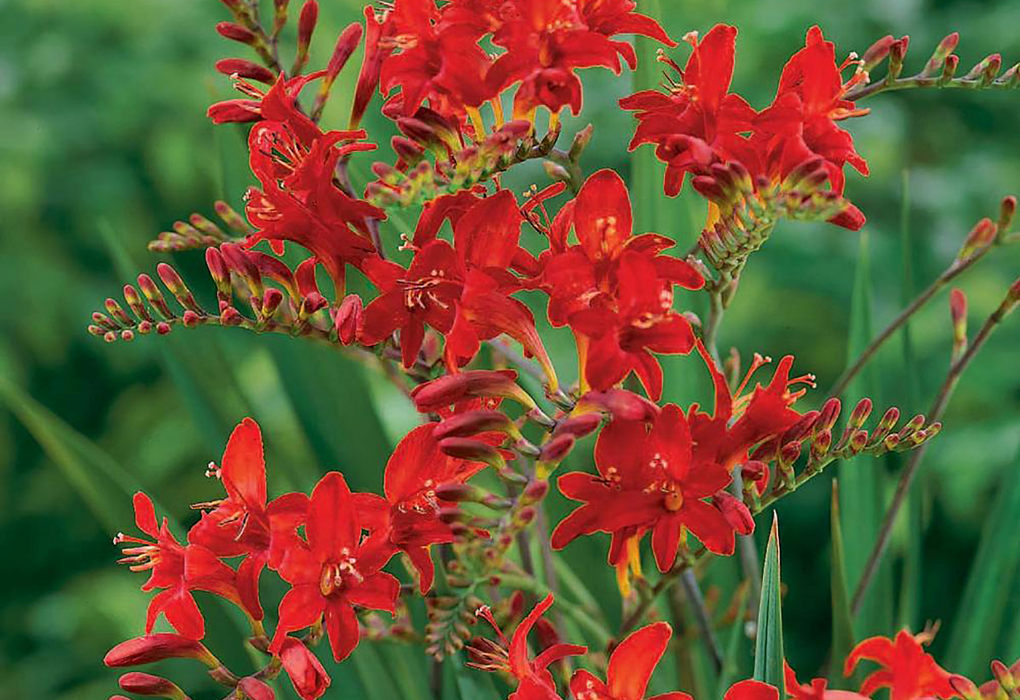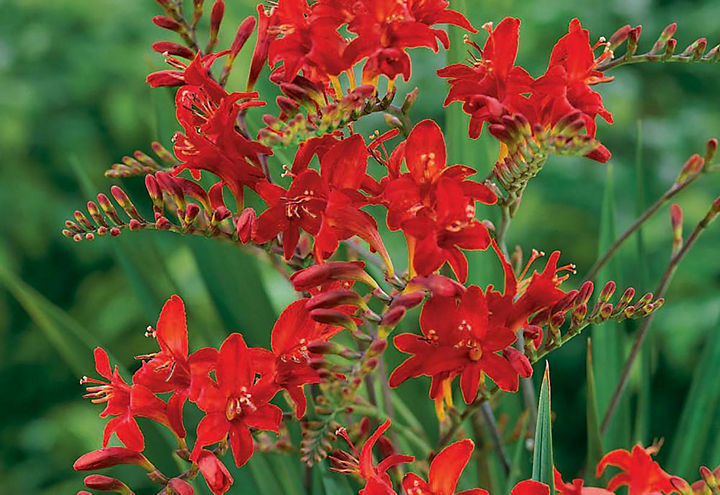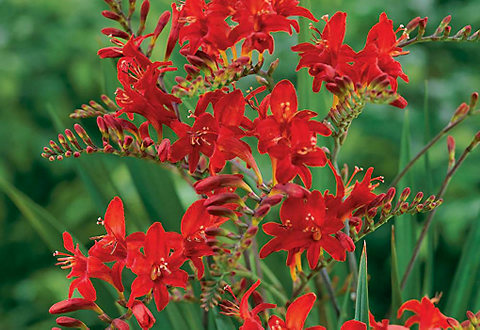 Crocosmia lucifer
Contrasting colours
Contrasting colours that are positioned opposite each other on the colour wheel are complementary and work really well in combination in the garden. For example: Violet – Yellow; Blue – Orange; Red – Green.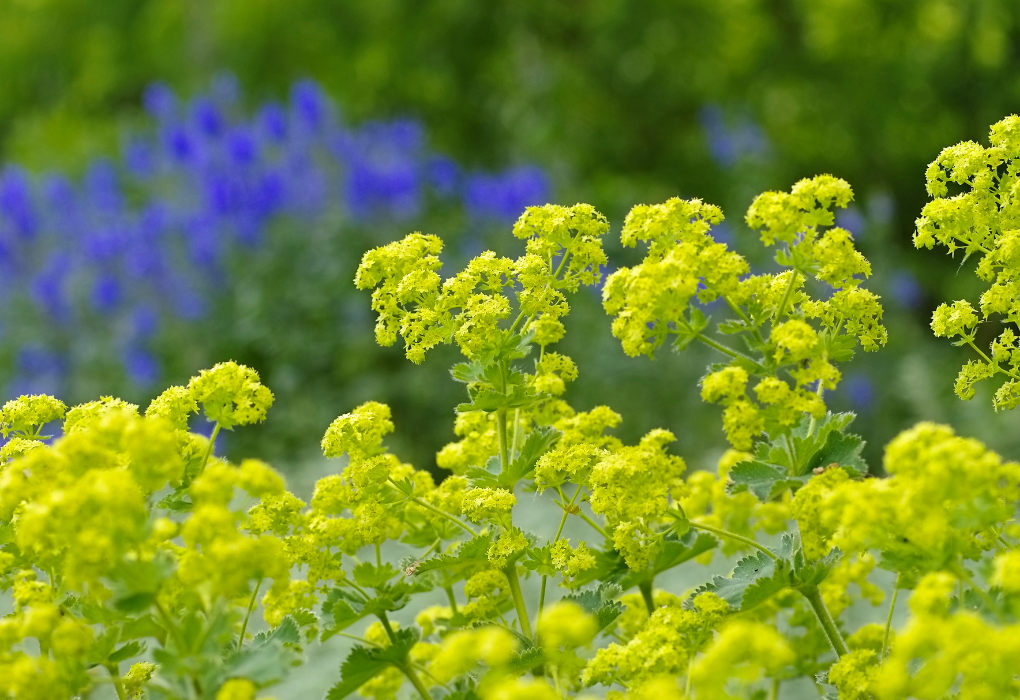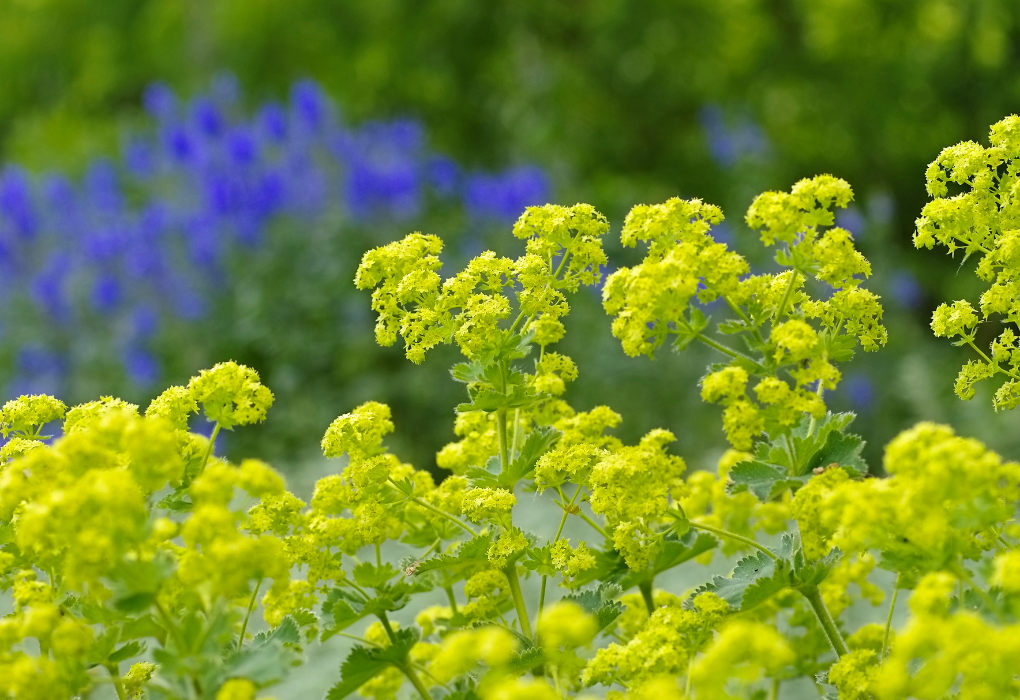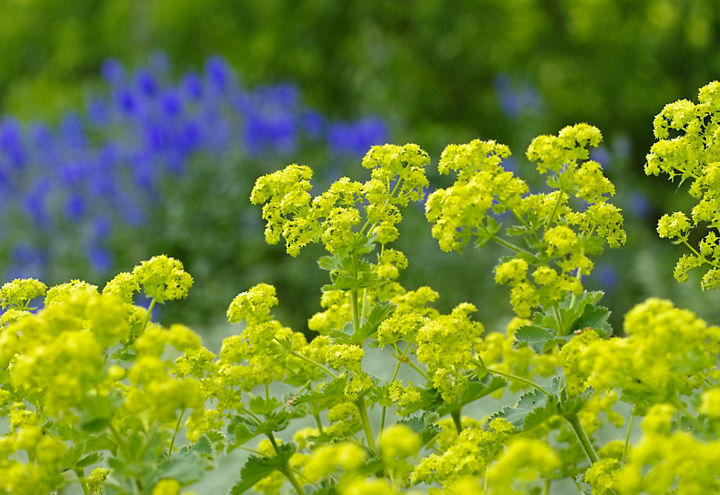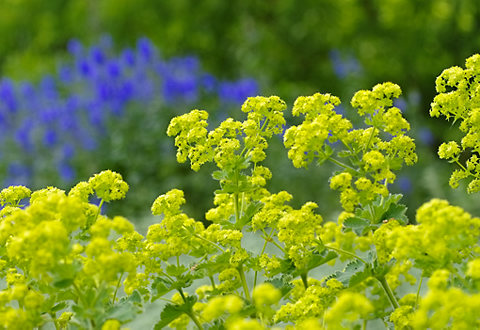 Alchemilla mollis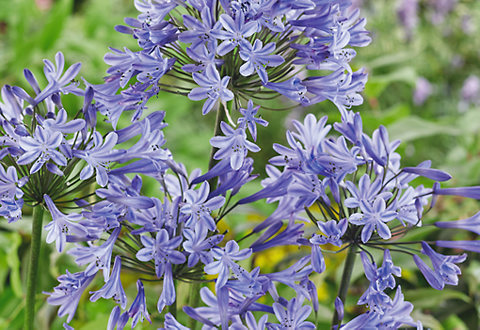 Agapanthus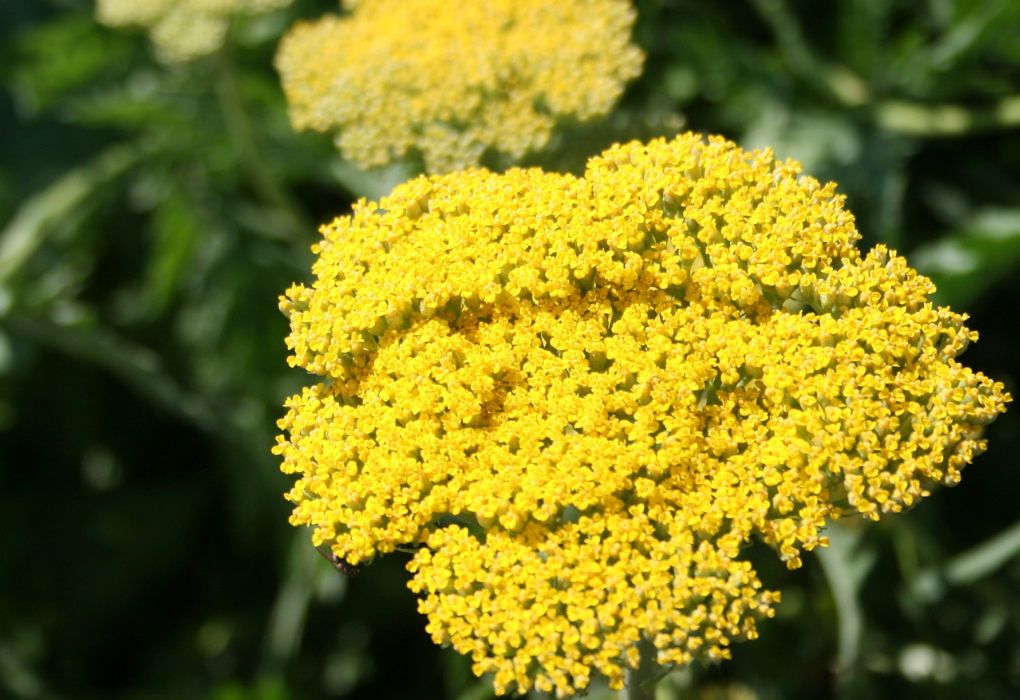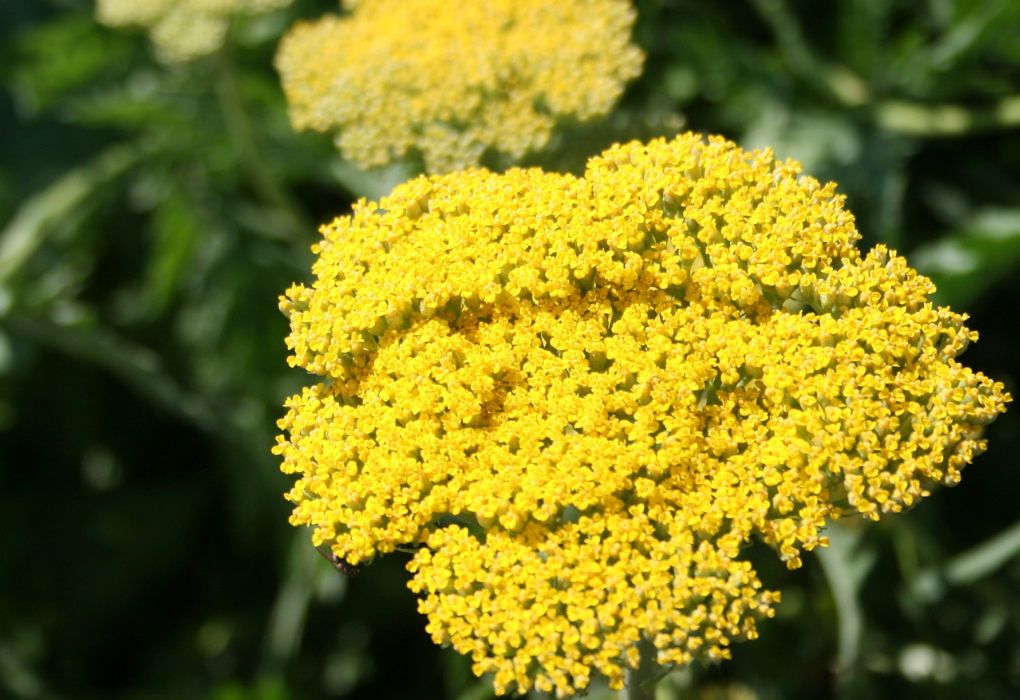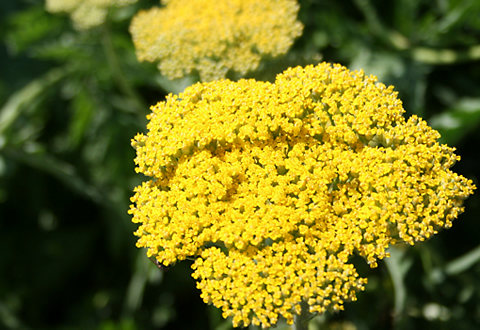 Achillea 'cloth of gold'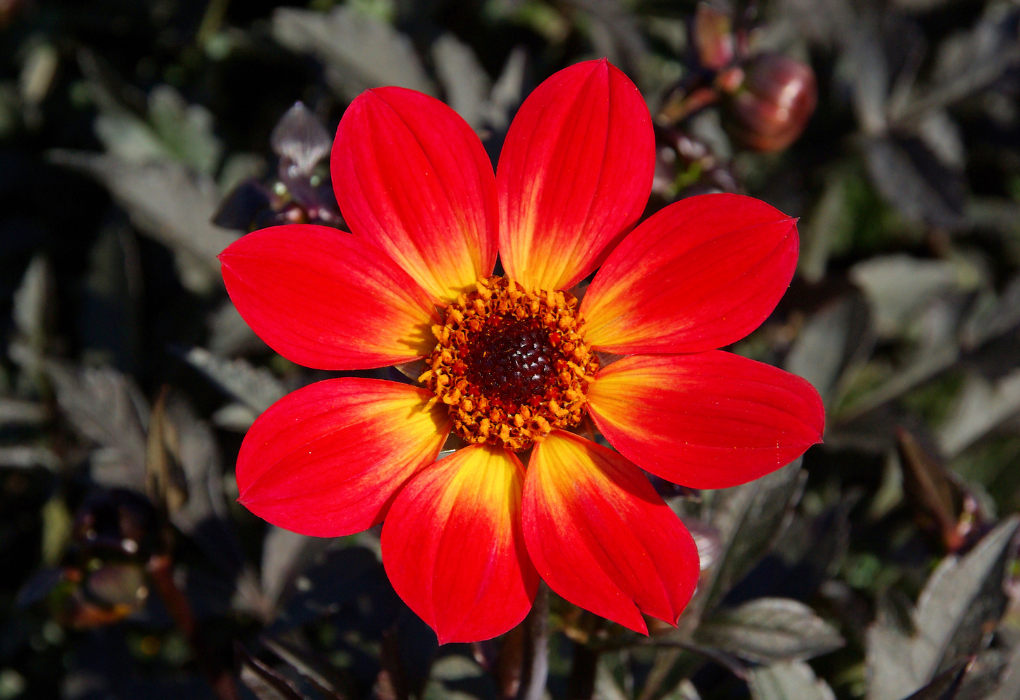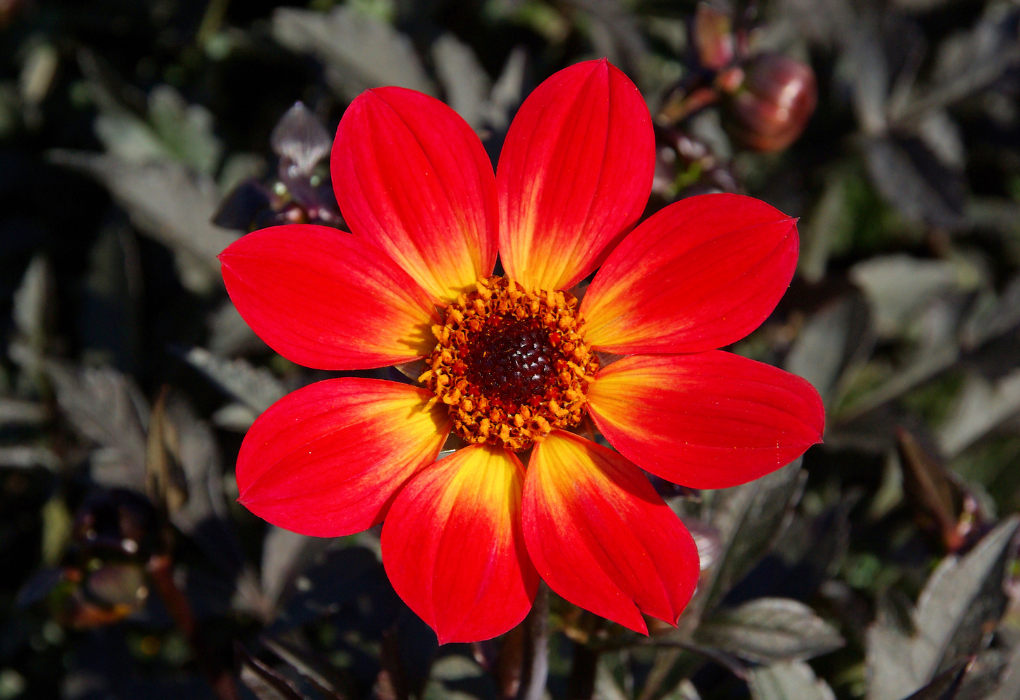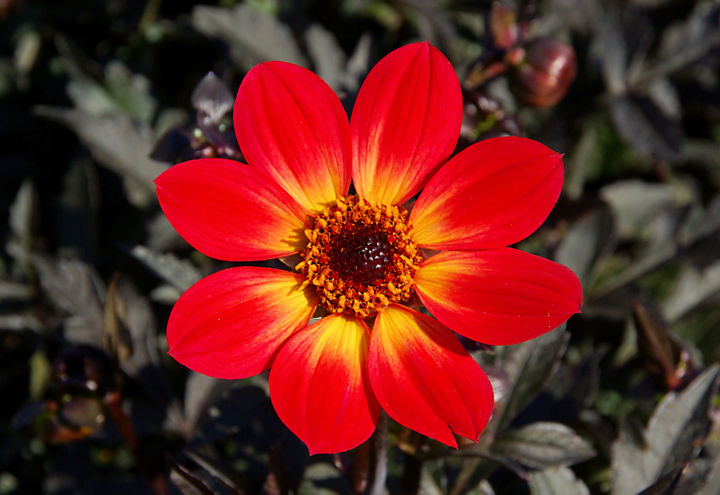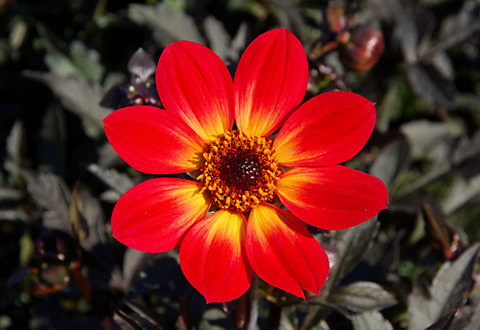 Dahlia 'Bishop of Llandaff'
Clashing colours
Beware, only for the brave! We love to be disruptive in a garden and using clashing colours can cause a stir. Combining reds, oranges, and pinks will create an eye catching display in your garden that will definitely get the neighbours talking.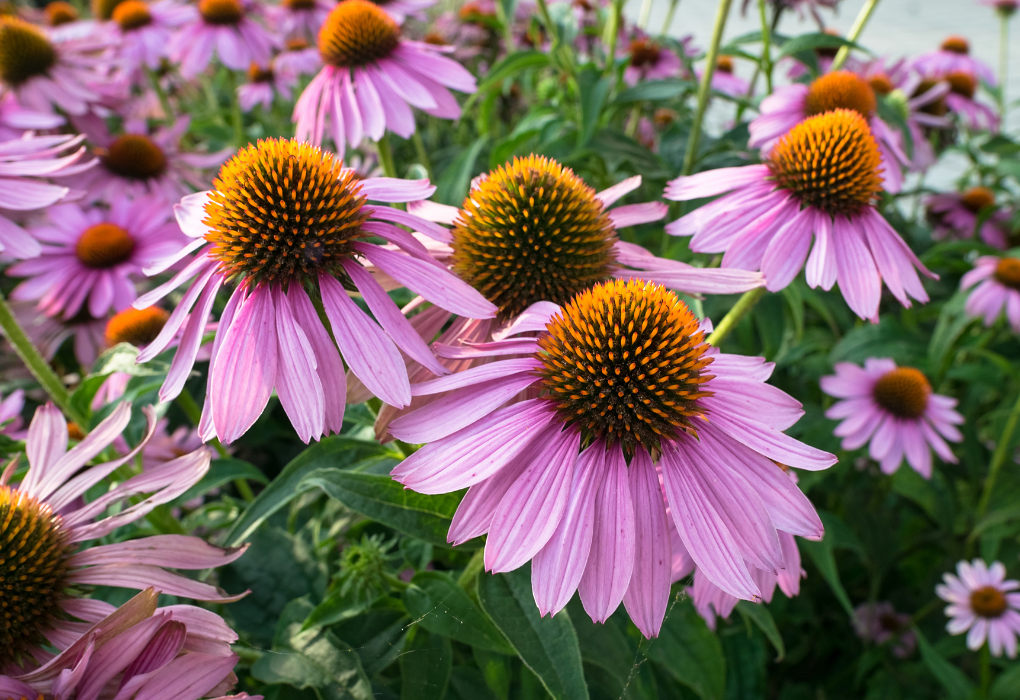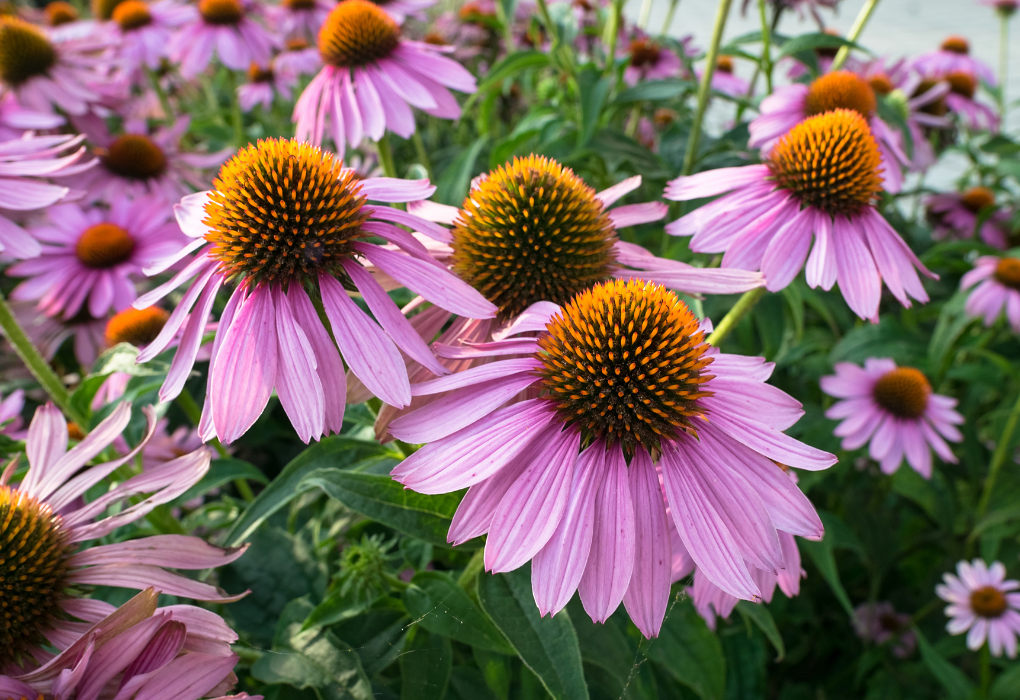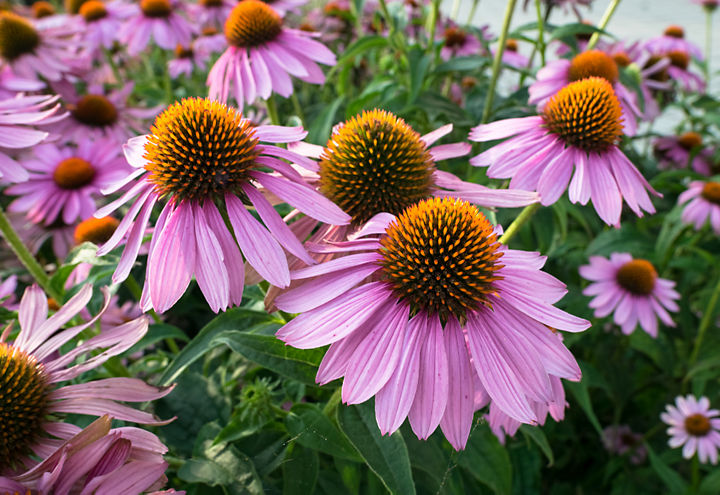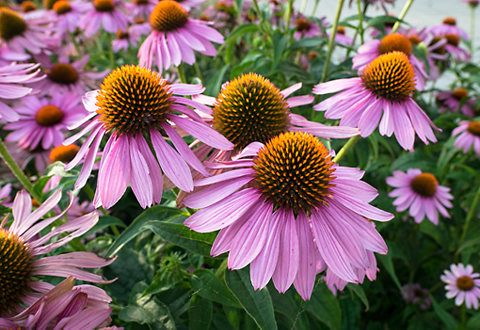 Echinacea purpurea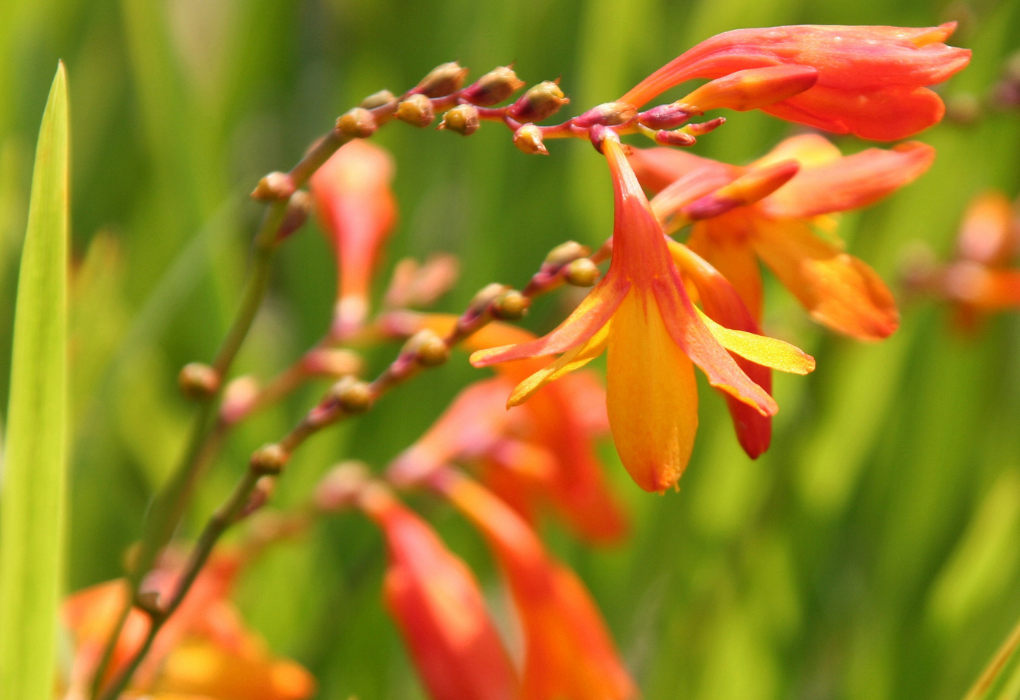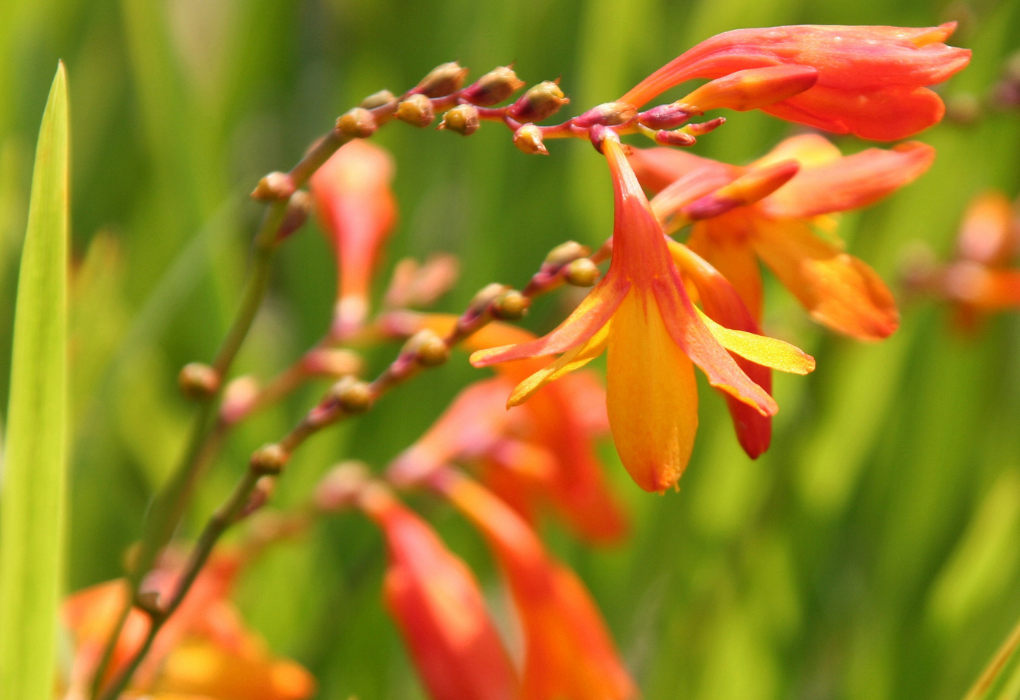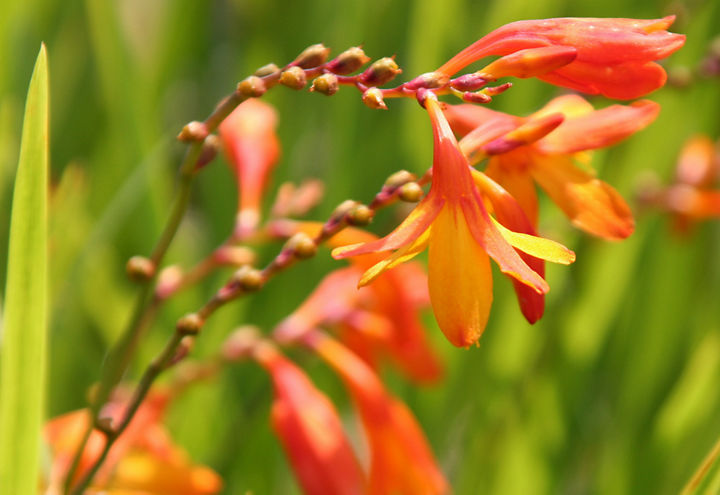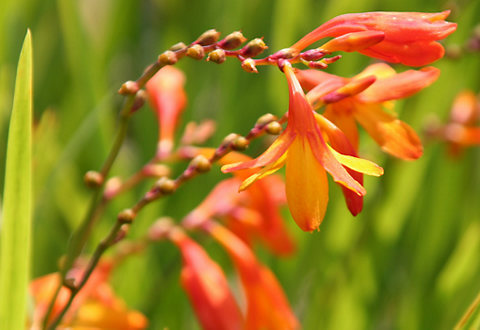 Crocosmia 'Emily McKenzie'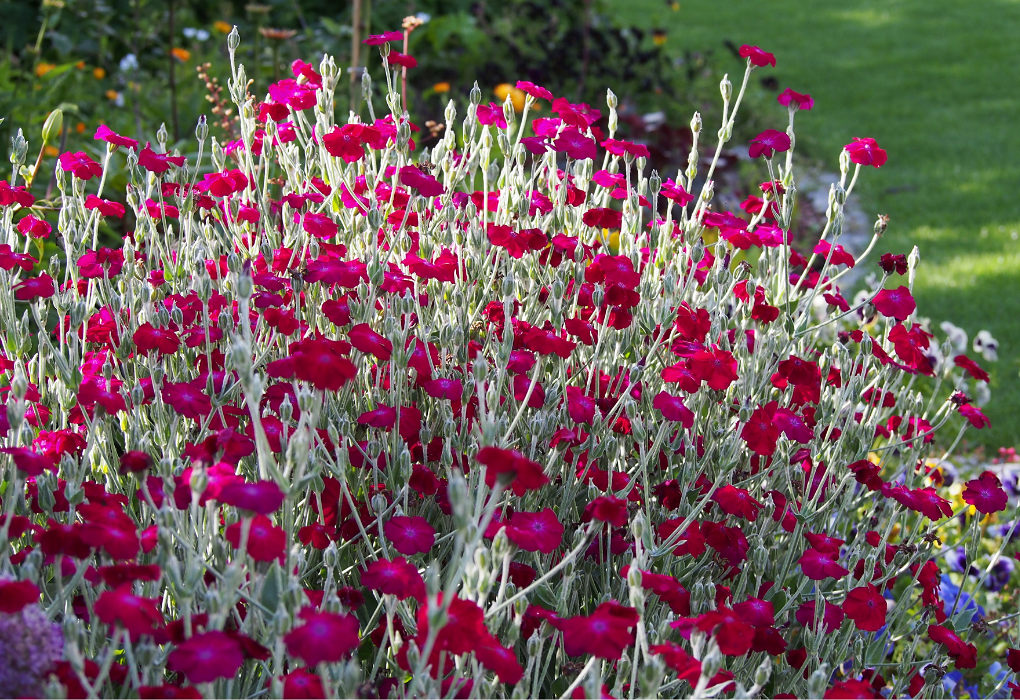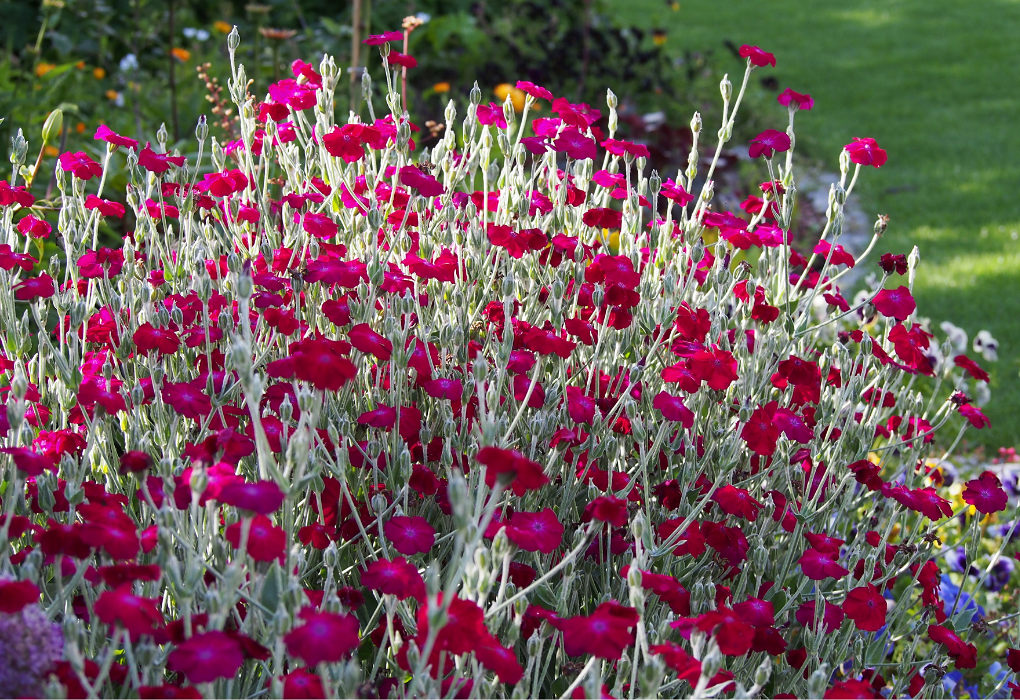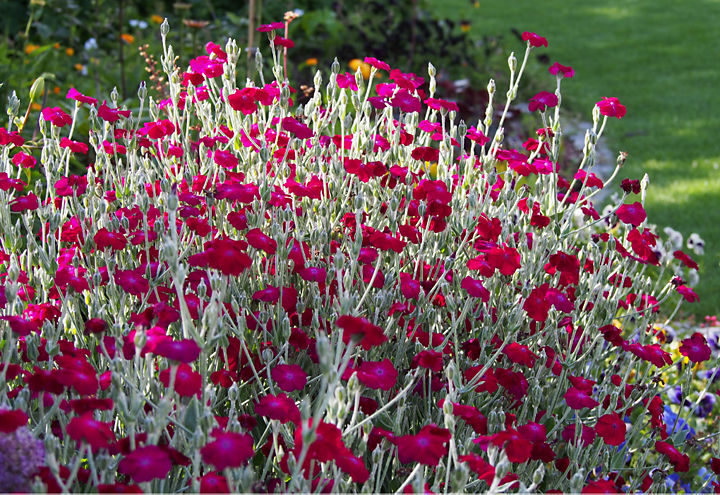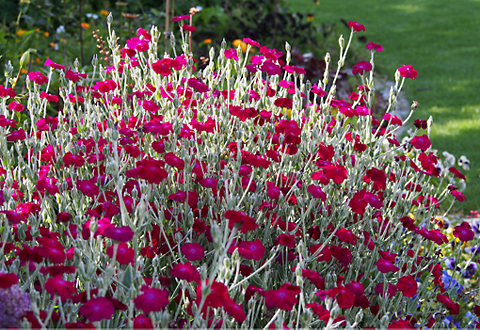 Lychnis coronaria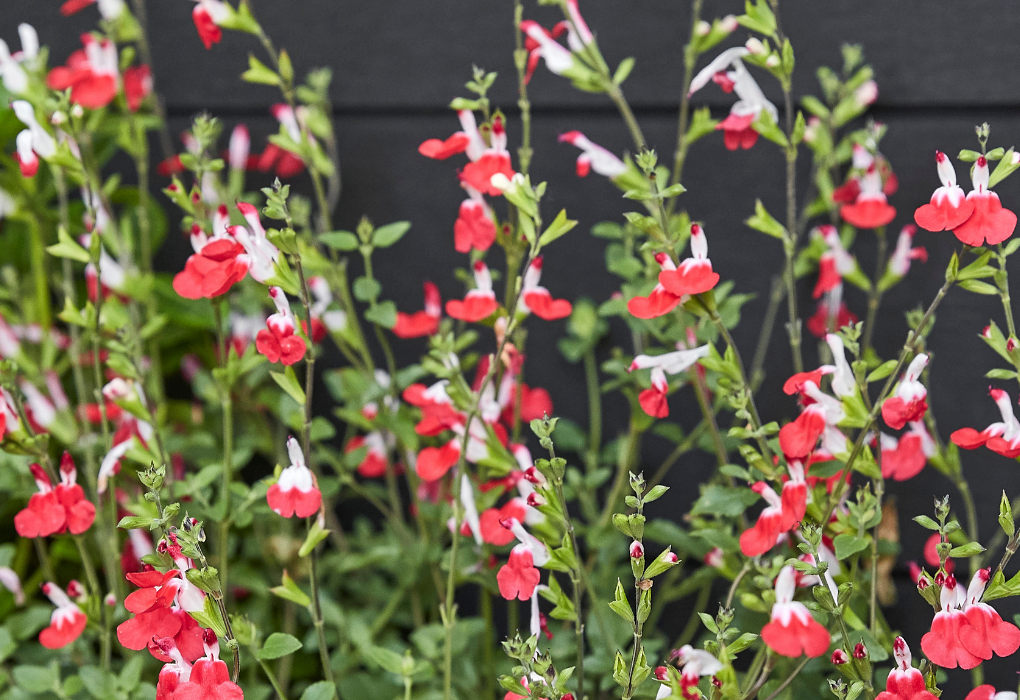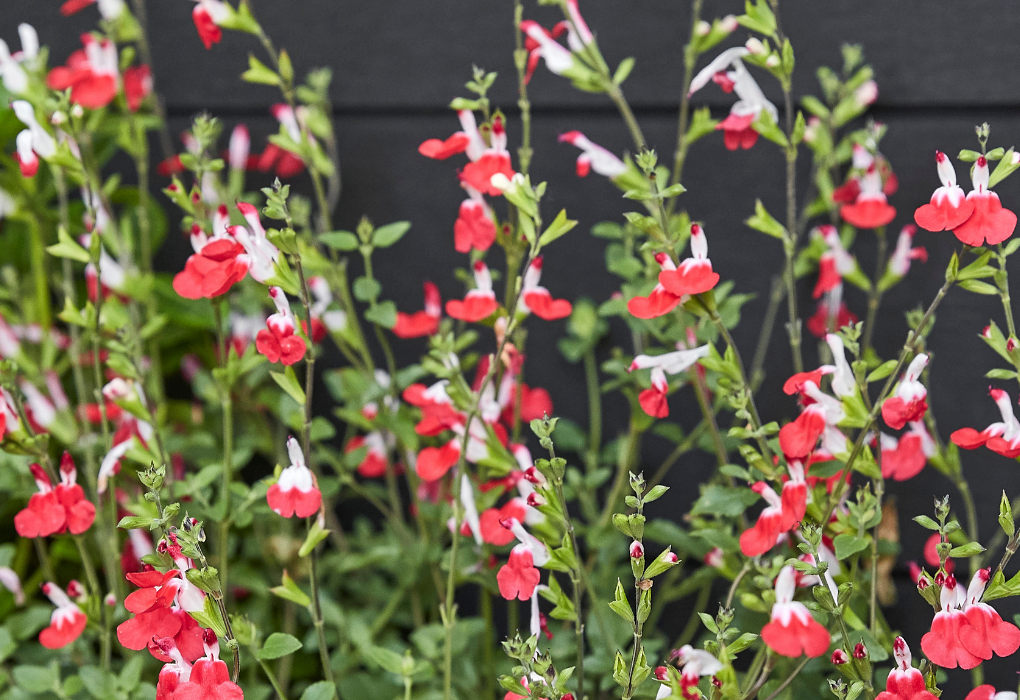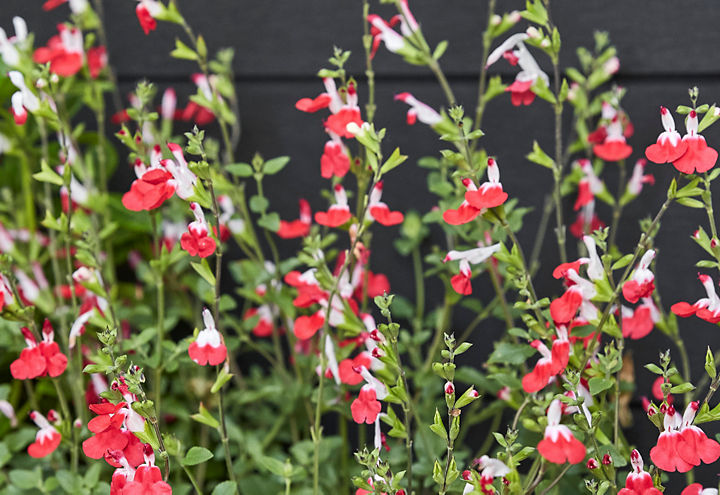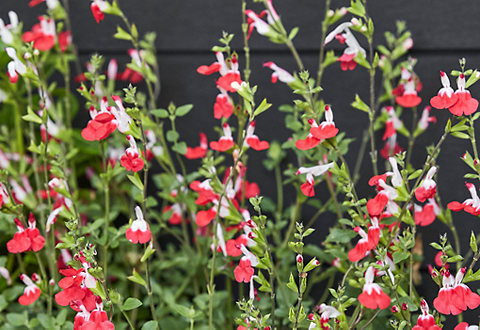 Salvia 'hot lips'
Harmonising colours
These are colours placed next to each other on the colour wheel and are generally related in some way as they share pigments. Harmonising colours are the safest option to work with when formulating a colour scheme – guaranteed with these colours you can't go wrong. For example Yellow – orange, Blue – Violet or Red.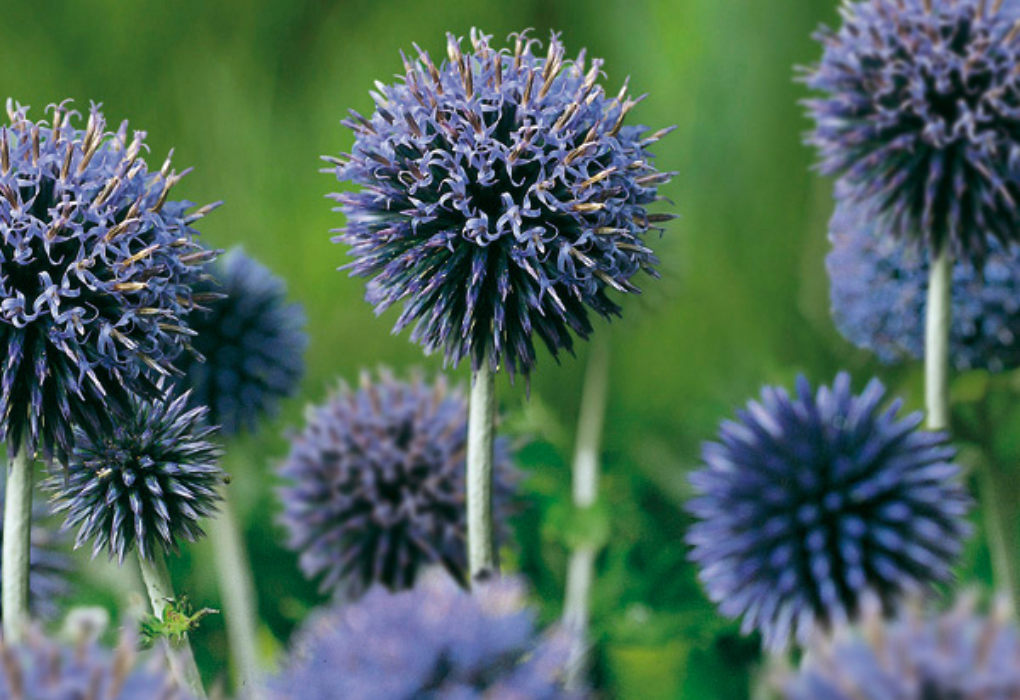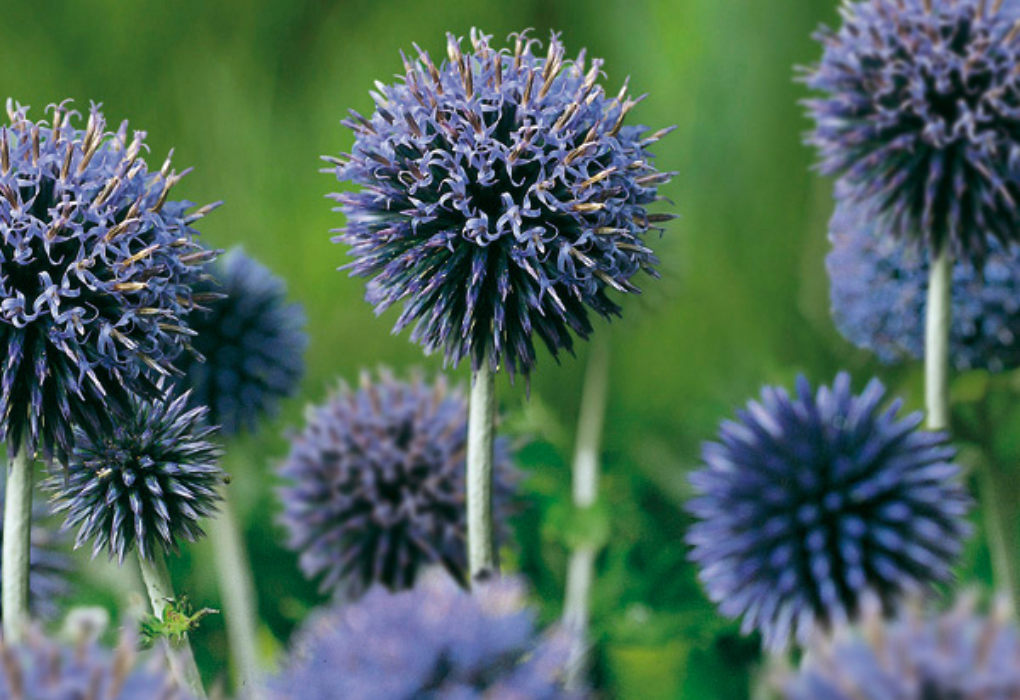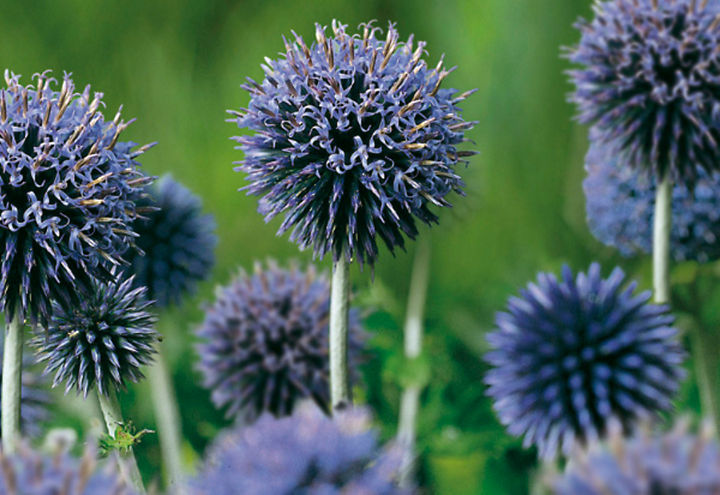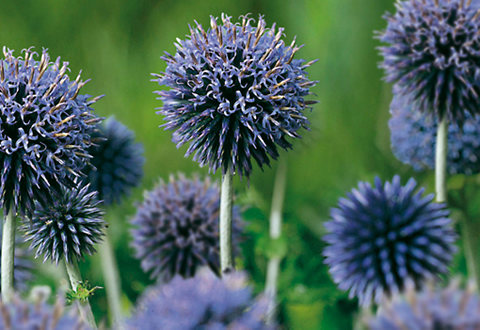 Echinops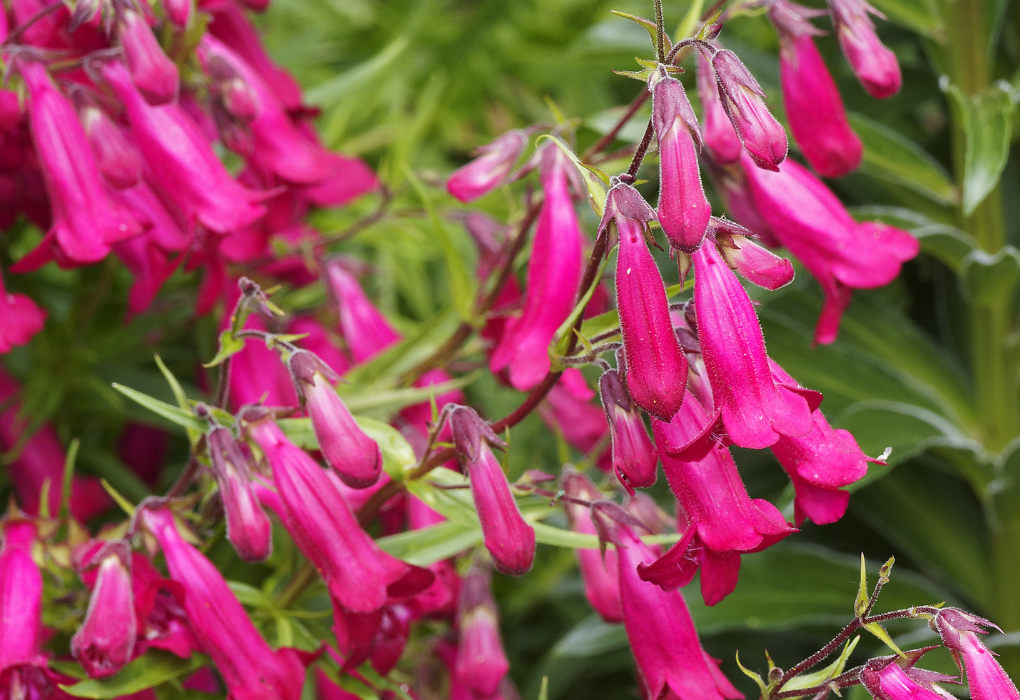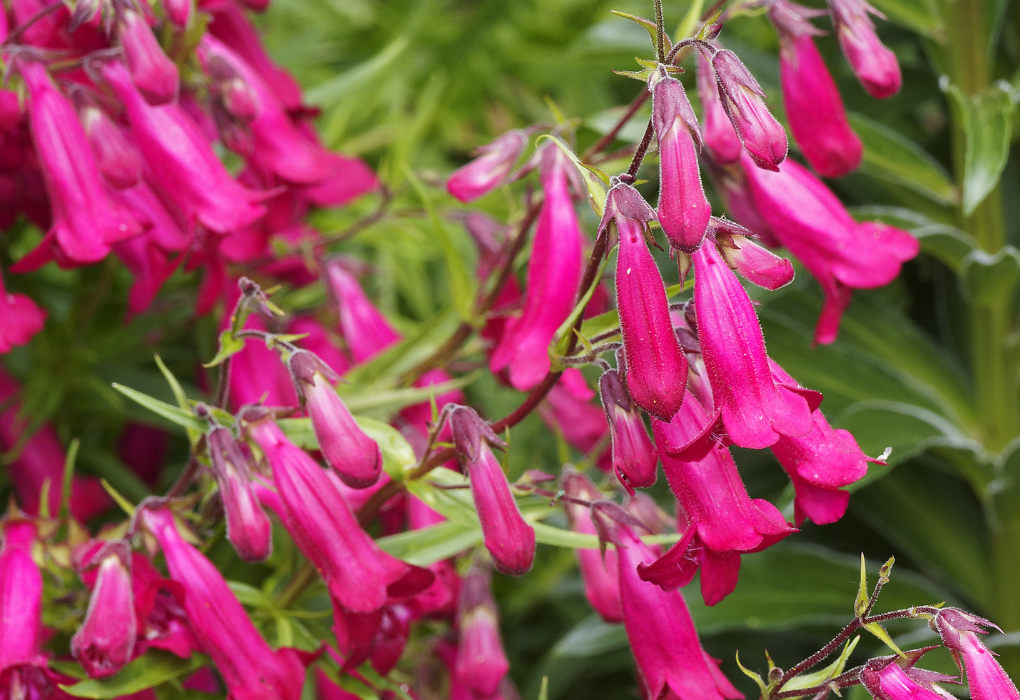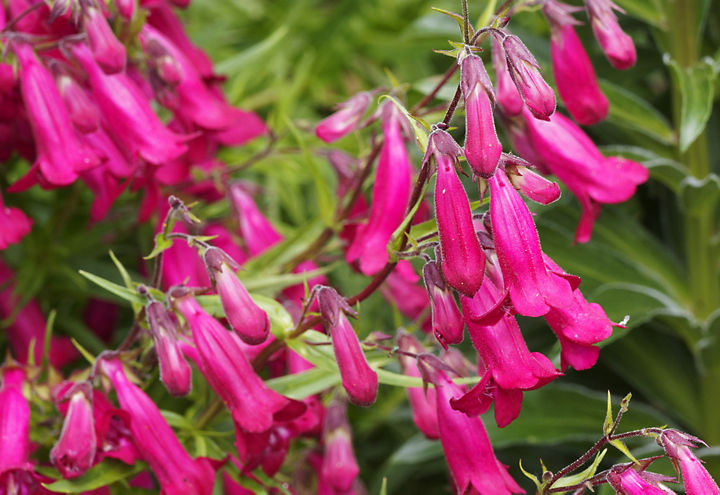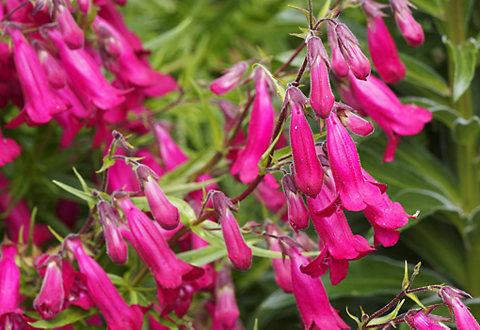 Penstemon 'garnet'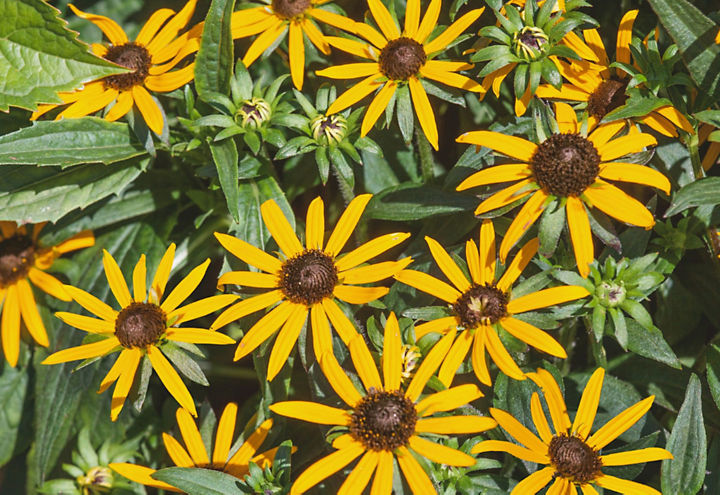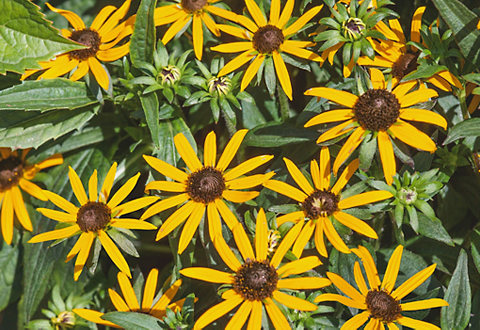 Rudbeckia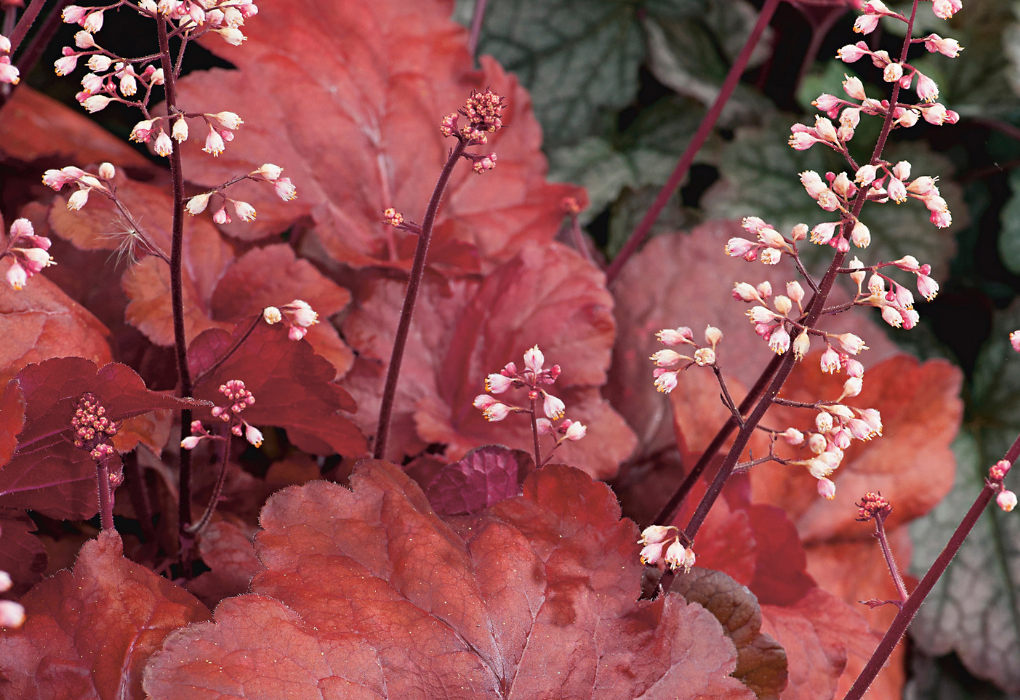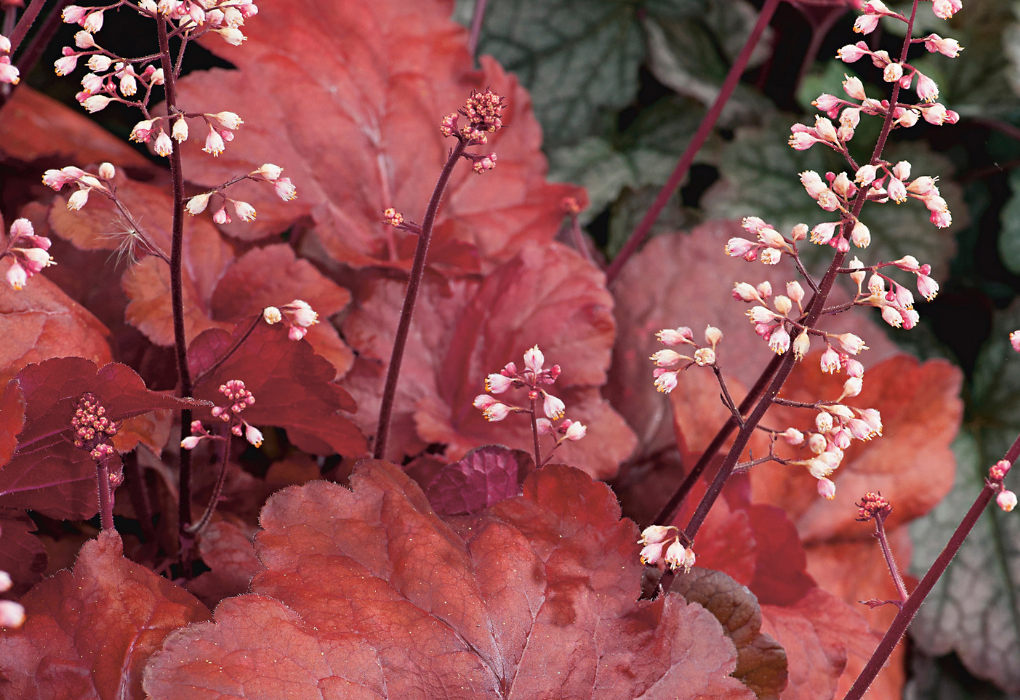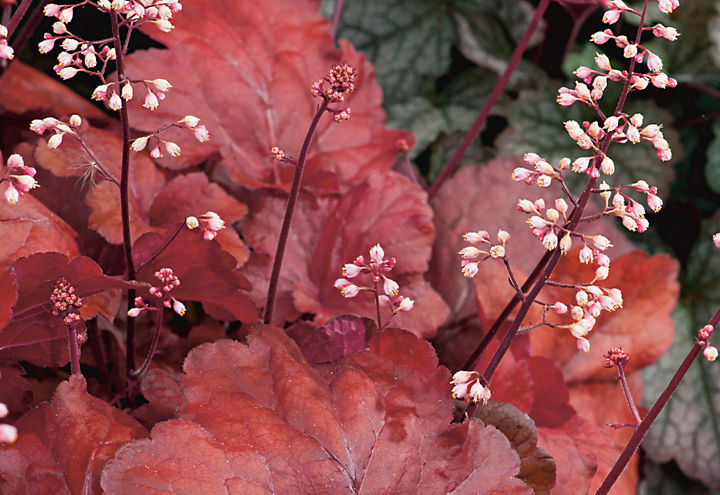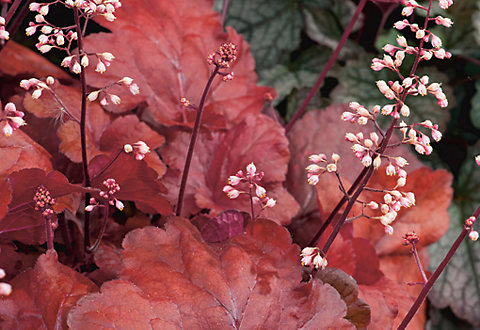 Heuchera villosa 'palace purple'
Don't forget green is a colour too!
The most important colour in the garden given it's dominance must be green. This said, it is often over looked as some people don't see green as a colour when they are thinking about plants. There are so many shades of green that can be used to blend with and support the 'feature colours' in your planting scheme.
Remember the colours of a plant change as it grows and develops and they also often change as the light conditions change too. We all know how leaf colour can change in a garden from the fresh greens of spring, through vibrant summer colour to the intense shades of autumn.