Tips and advice on garden care in April
April brings with it longer days and occasionally mild, sunny weather. Daffodils are springing up all around, and trees are covered in blossom. The colder chill of winter has passed, and spring is in full swing. It's time to enjoy that gentle sunshine, so read on for our top tips on gardening in April.
Skip to...
April Focus: Growing vegetables
Growing your own produce is one of the most rewarding things to do in your outdoor space. And with its longer, lighter days, April is the best time to start your 'grow your own' project. This time of year is best for planning ahead. Get sowing all of your favourite Christmas vegetables such as parsnips, leeks and of course Brussels sprouts. At B&Q our selection of vegetable seeds covers a whole range, so you'll always find something, no matter how much space or time you have.
Take a look at our guides to help you with all your growing projects, full of great advice from when to plant to how to look after them.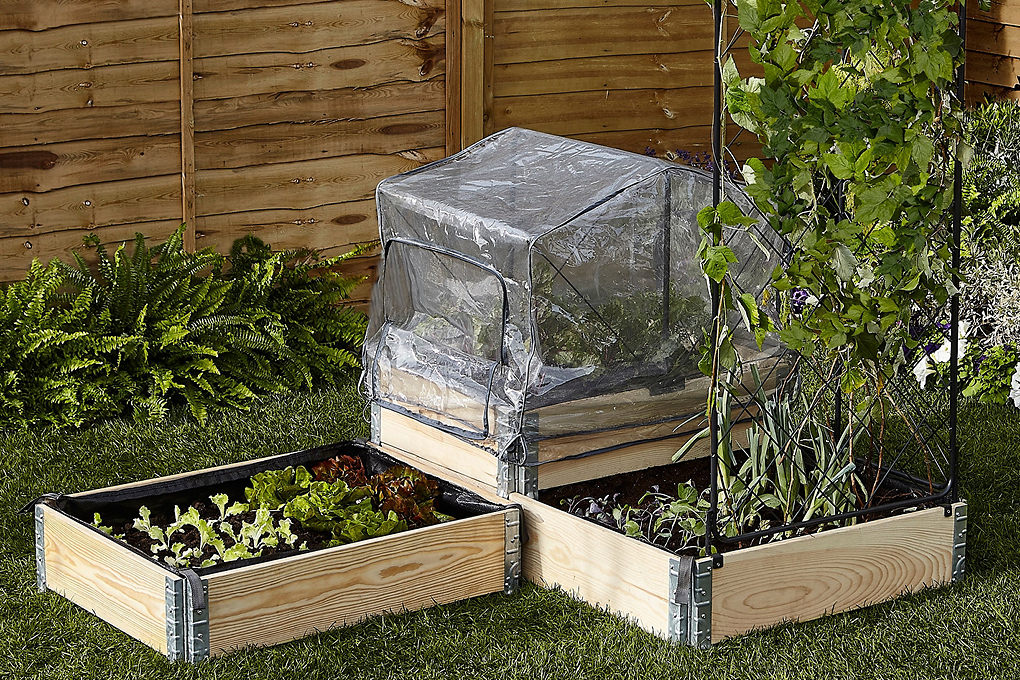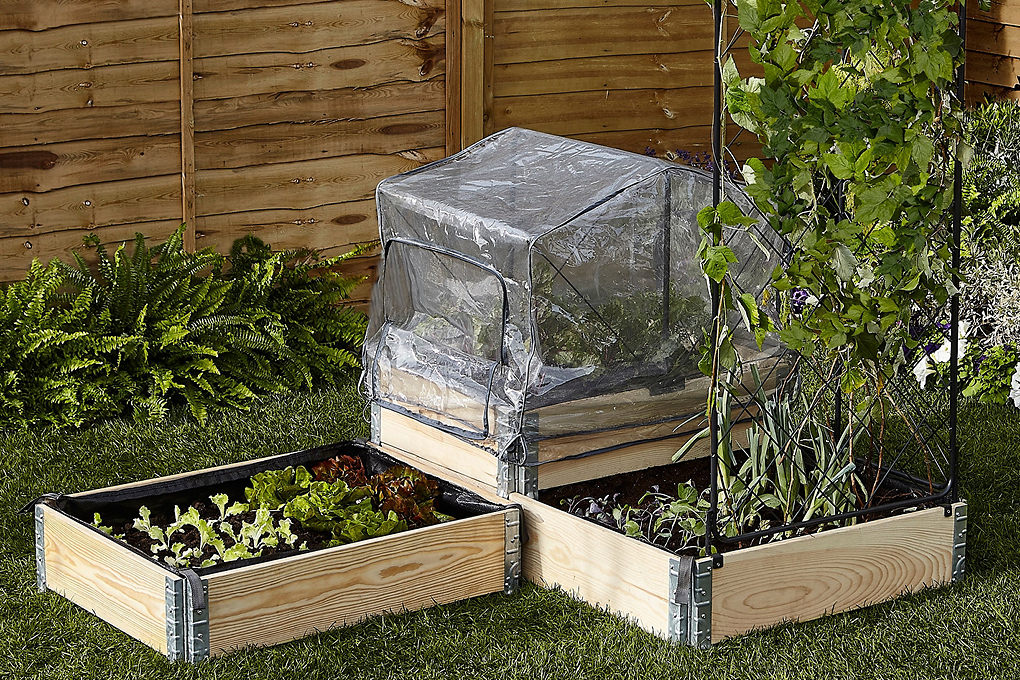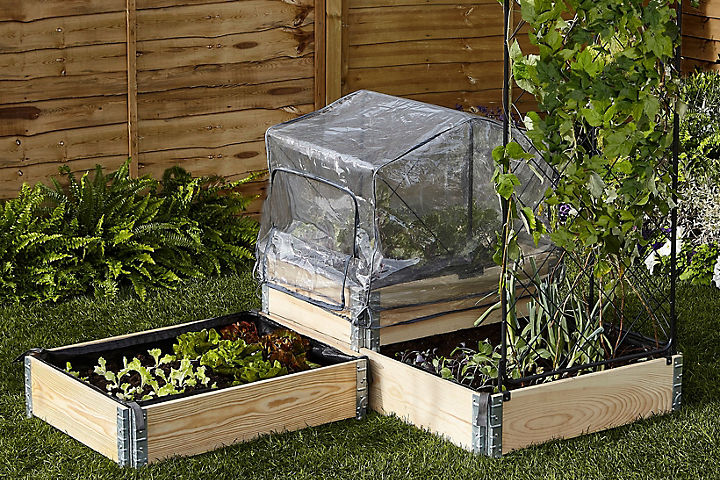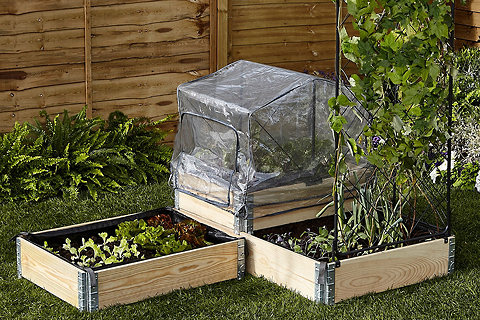 How to grow your own chives
Chives are a low maintenance, easy to grow herb that you can use to brighten up a lot of different dishes. Take a look at our video guide below and get all the tips you need.
Gardening jobs for April
General April garden tasks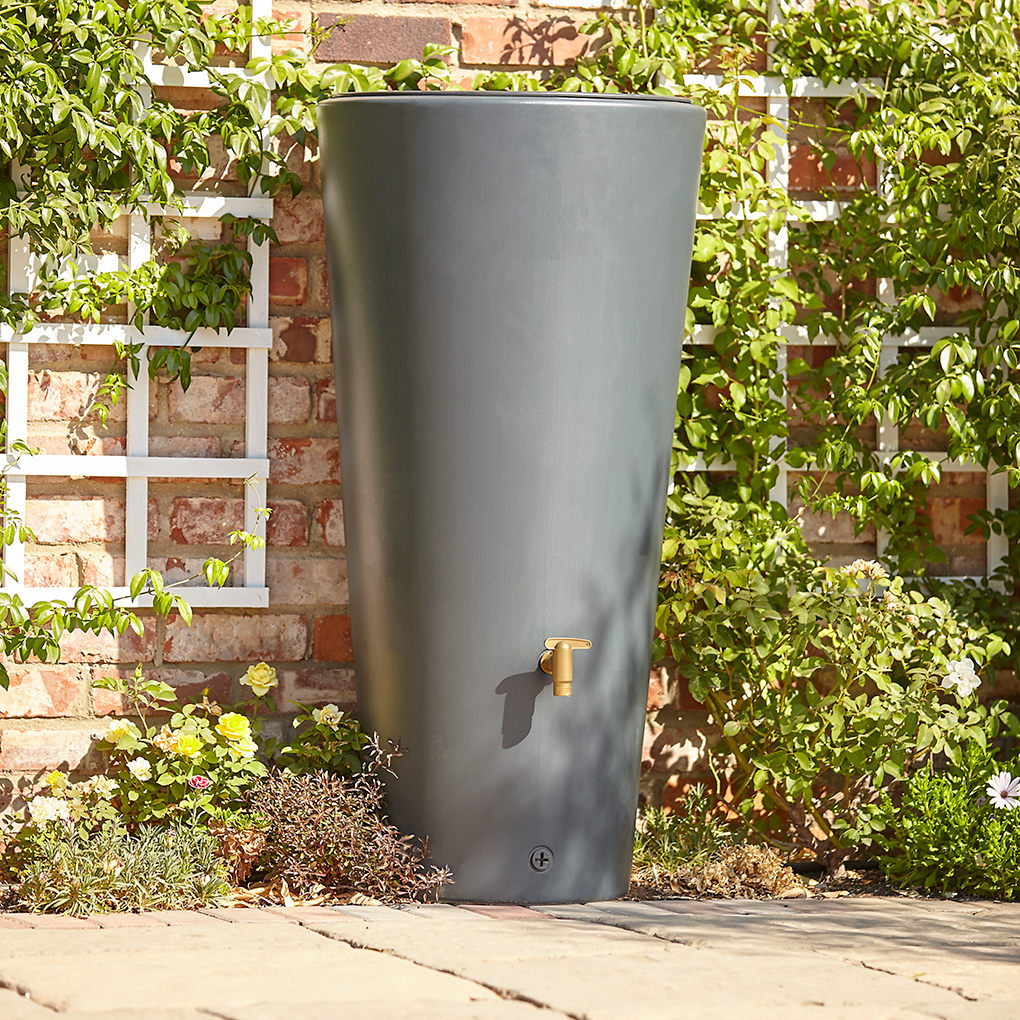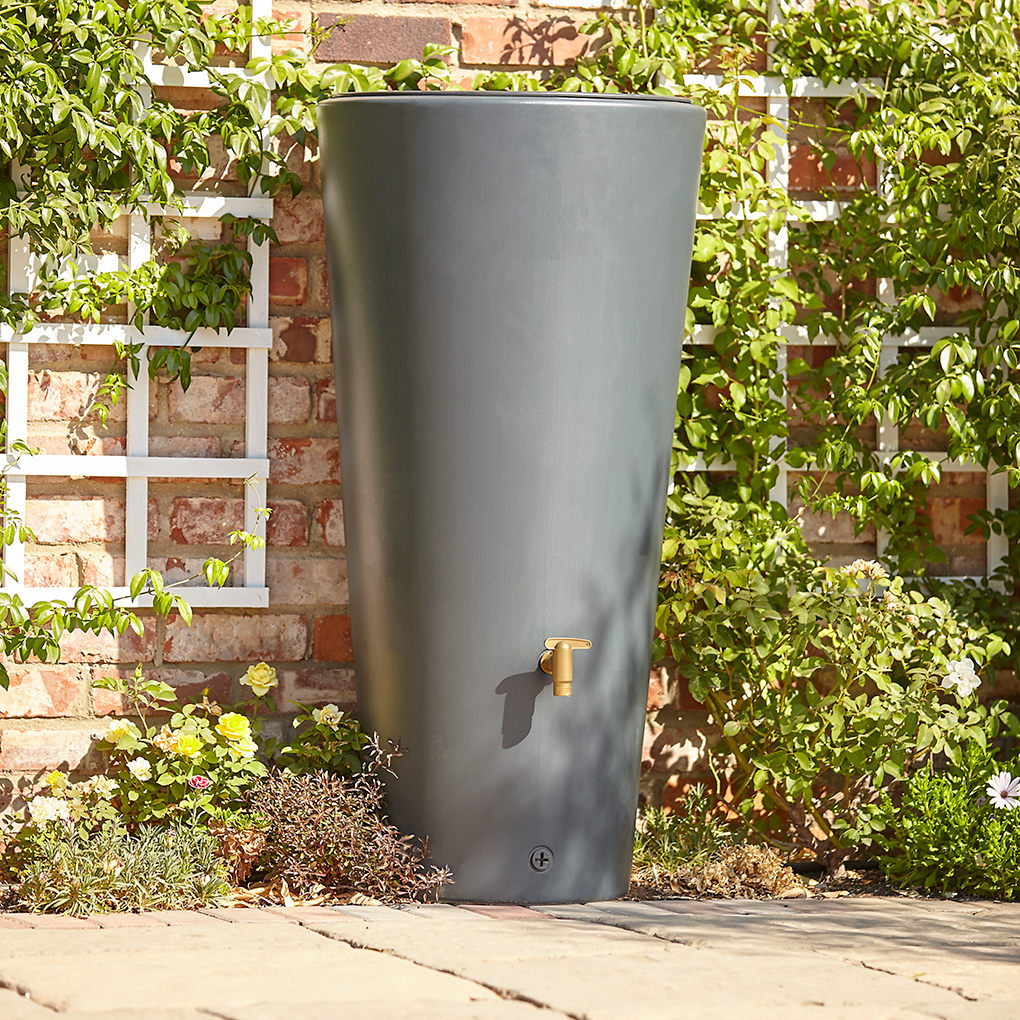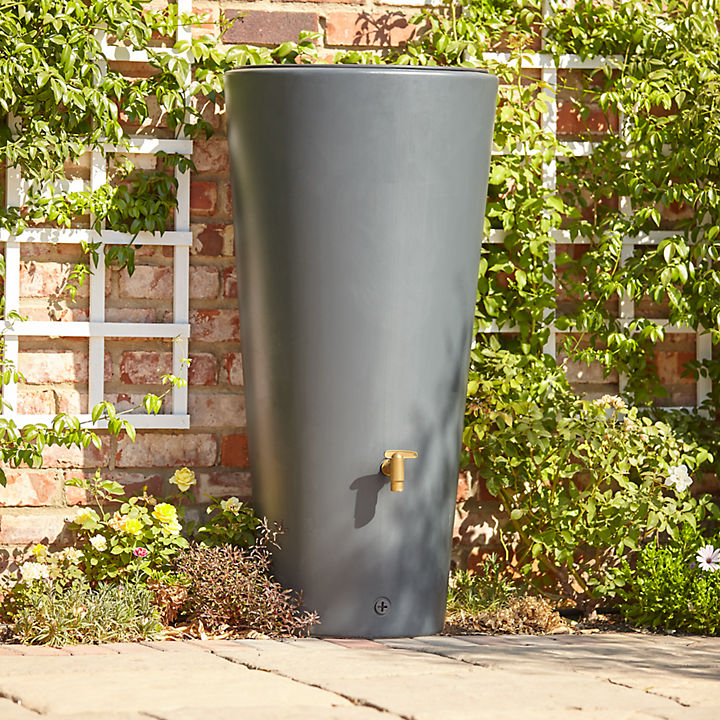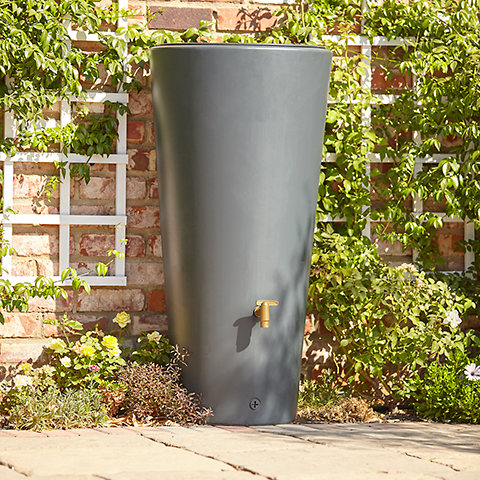 Vegetables and herbs
Sow broad beans, summer cabbage, Brussel sprouts, early peas, summer/autumn cauliflower, sprouting broccoli, leeks, beetroot, radish, spring onion, lettuce, rocket, turnip, spinach, parsnips, carrot and onion
Plant first early, second early and maincrop potatoes. Earth up shoots of early potatoes to protect them from frost with garden canes and netting
Look after your veg - water and hoe regularly, thin out and transplant seedlings, and give support to peas and beans sown earlier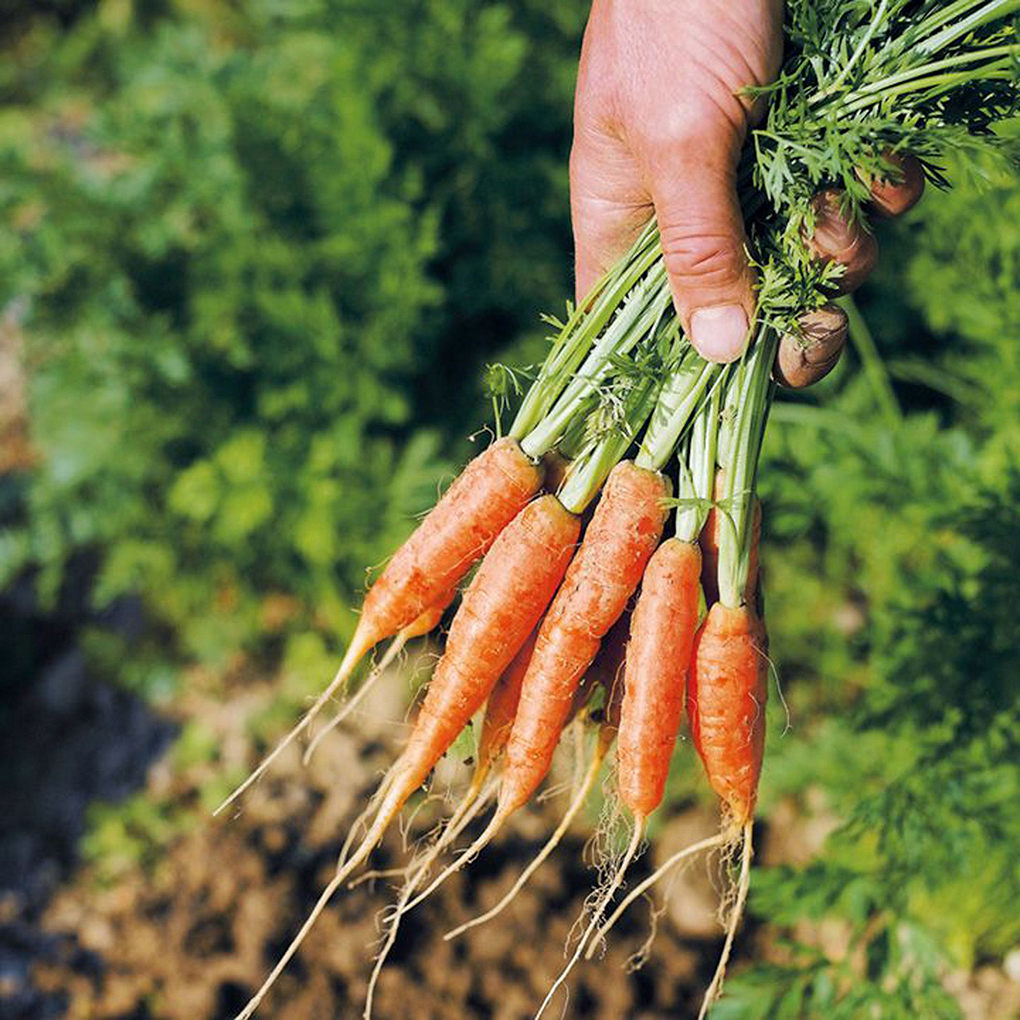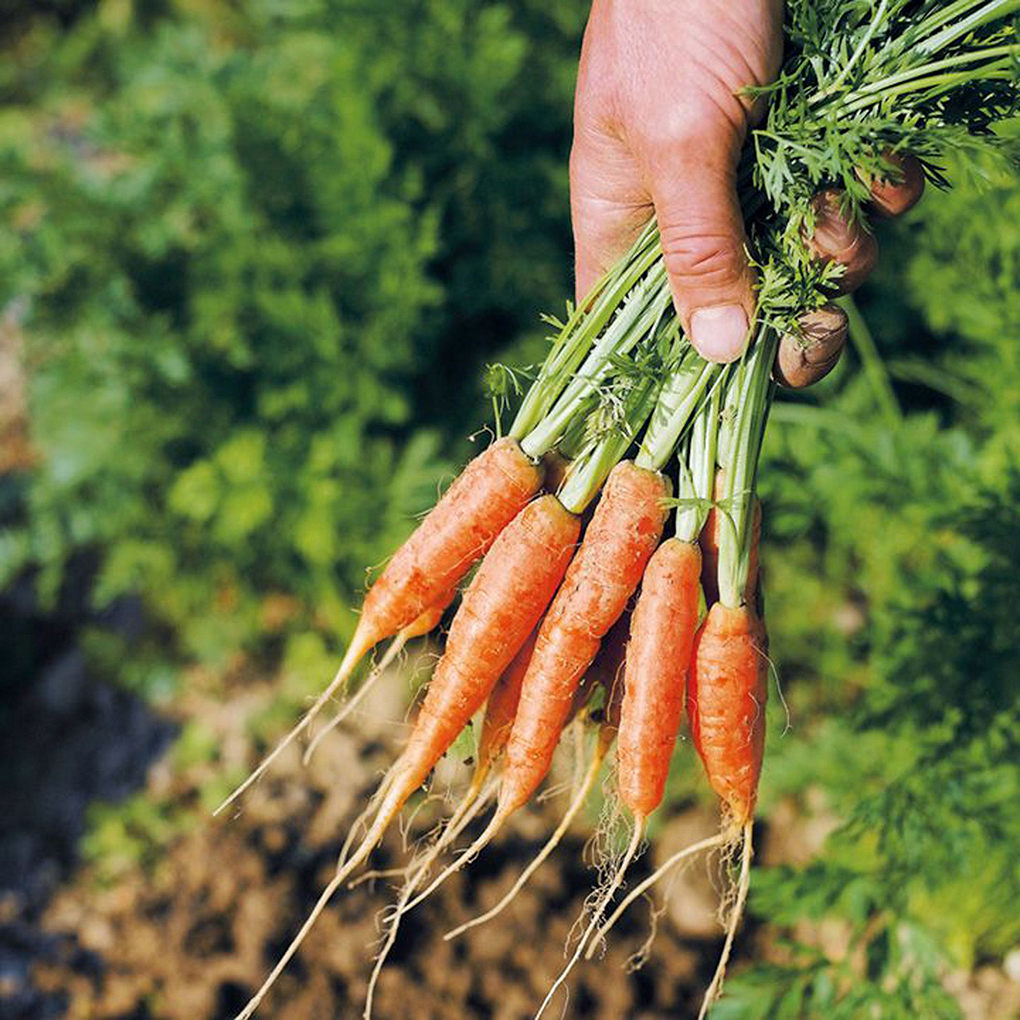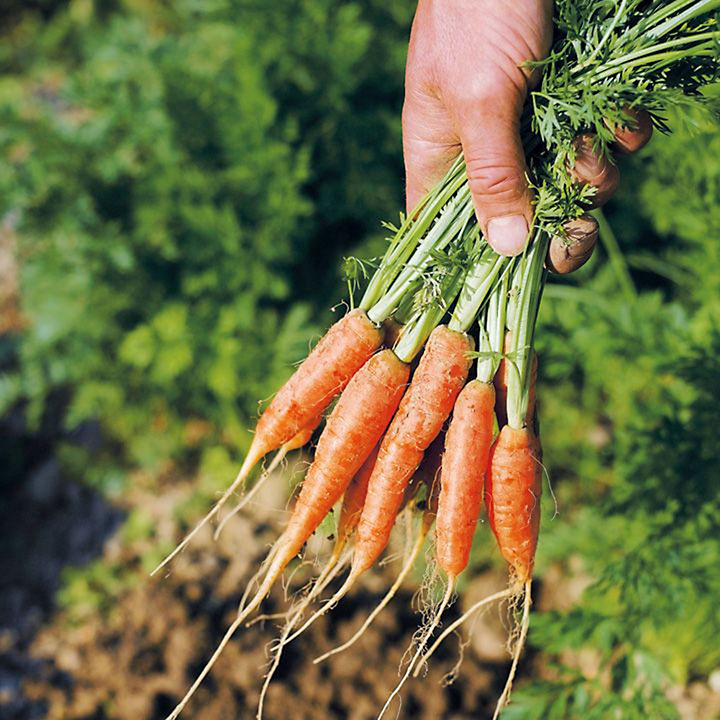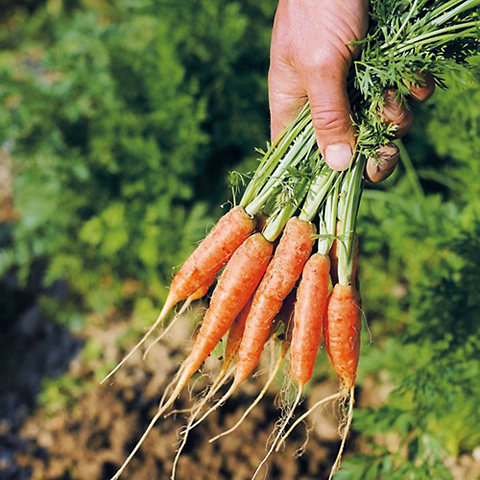 Fruit
Plant out strawberry plants into soil enriched with well-rotten manure
Feed blackcurrants, blackberries, and hybrid berries
Under cover
Ventilate the greenhouse on sunny days, but shut it down mid-afternoon to retain the heat at night
Towards the end of the month, start hardening off bedding plants and frost-tender vegetables grown indoors by standing them outside on fine days
Prick out, and thin out seedlings
Sow frost-tender vegetables like cucumbers, sweetcorn, French and runner beans, marrows, pumpkins, squashes and courgettes, for planting outdoors later in a room temperature indoor environment.
Sow tomato seeds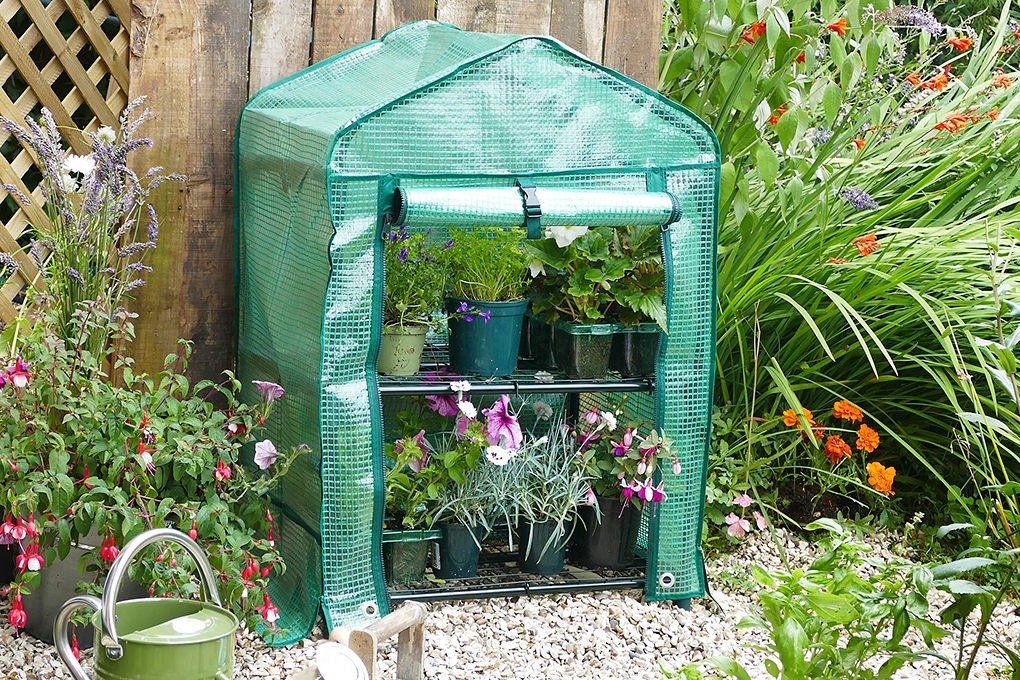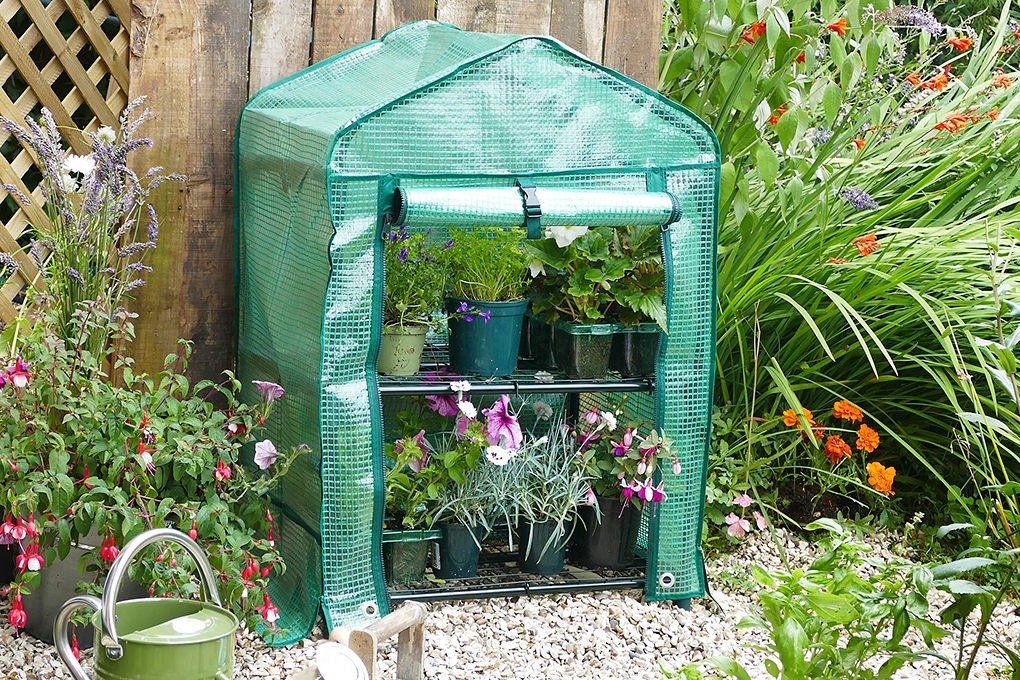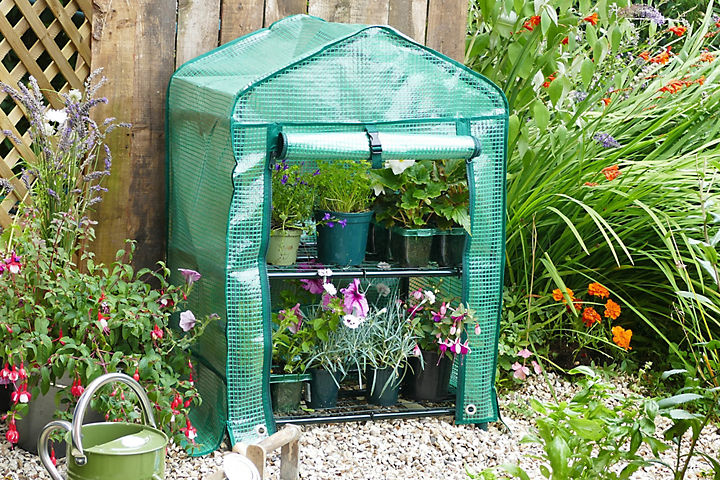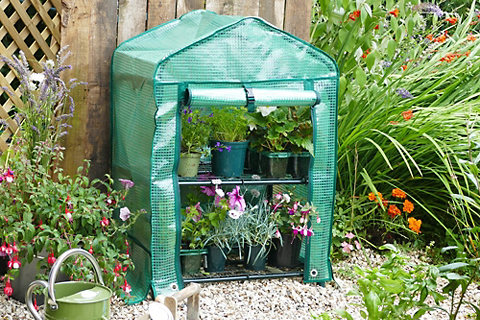 Ponds
Spring clean the pond with a pond net or blanket weed brush
Divide overgrown plants and put in new water plants
Towards the end of the month start feeding your fish
Lawns
In warmer conditions, feed grass with a lawn feed to help to encourage spring growth
Scarify patches of moss and remove weeds. If you have a large lawn that needs work, use a moss and weed killer and re-seed any bare patches.
Sow grass seed to make a new lawn if you can't wait until autumn
Mow lawns at least once a fortnight or once a week in really mild weather
When growing daffodils in grass, mow around patches of the bulbs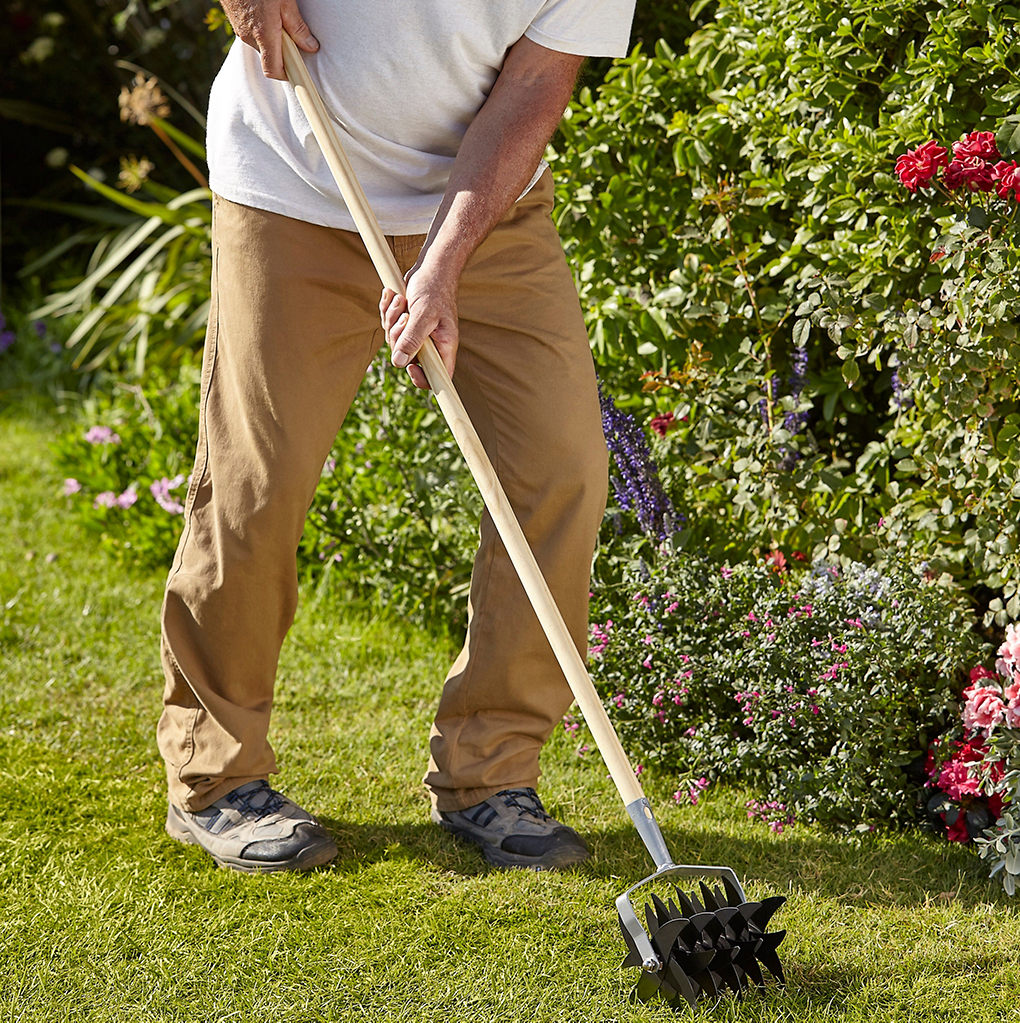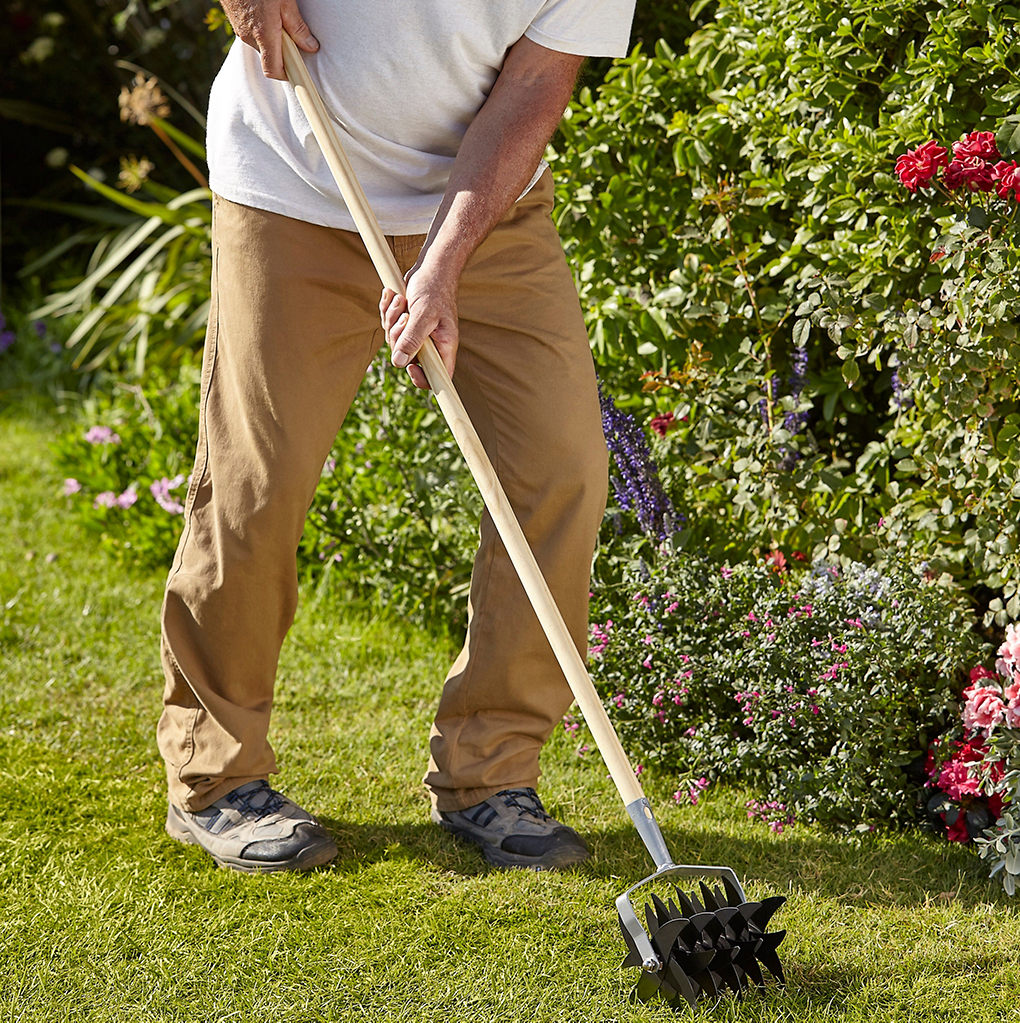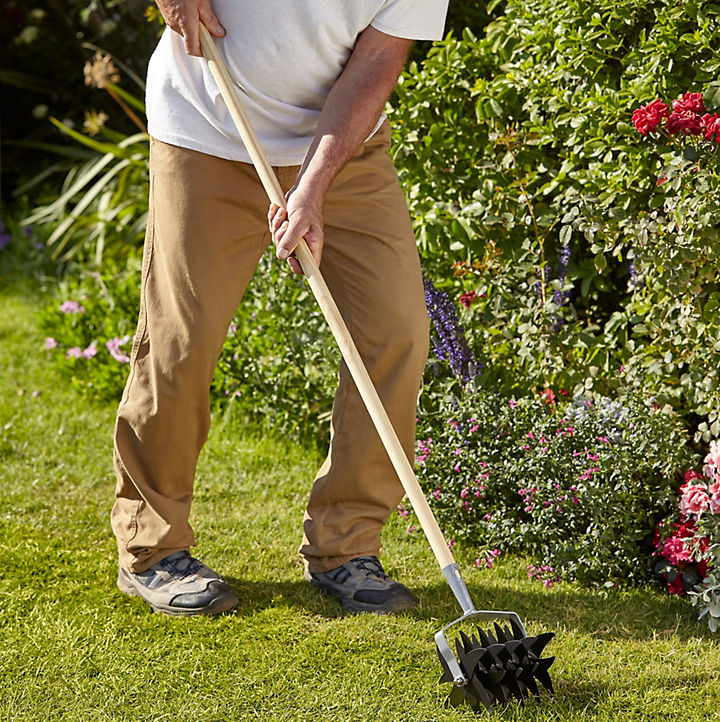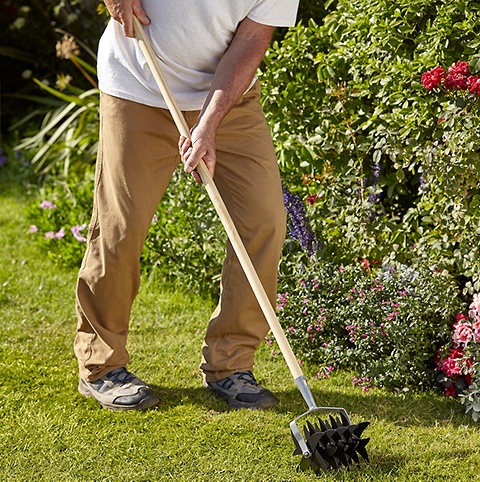 Trees, shrubs and climbers
Plant or move evergreen trees and shrubs
Feed acid-loving plants such as rhododendrons
Continue planting pot-grown woody plants
Use a hedge trimmer to tidy up hedges and clip if necessary - although it's usually best to leave this until next
month (always check there are no birds nesting first)
Plant pot-grown evergreens for hedges
Flowers
Wait for six weeks after flowers of spring bulbs are over before cutting the foliage down
Continue to plant perennials and finish dividing and replanting summer flowering perennials
Plant out hardy annuals sown inside in autumn
Continue to sow hardy annuals outside
Remove any horticultural fleece from borderline-hardy plants
Patios and containers
Plant spring bedding and summer bulbs in pots
Plant compact trees, shrubs, and evergreens in pots
Plant up hanging baskets with spring bedding
April garden project: Create a bird friendly garden
A few quick and easy considerations in your garden design can help invite all sort of birds into the garden. Read our guide for top tips and ideas to help attract more feathered guests to visit your home.