How to prepare the garden for Spring
Your Spring gardening checklist
Spring is the season of hope, new beginnings, fresh starts, and blossoming buds. Break through the darkness and celebrate the sun emerging from the clouds. As the ground thaws from the winter frosts, it's time for us to step into the outside again.
Embrace your outdoors again with the first of this year's gardening tasks to get ready for Spring. From reviving your soil to pruning shrubs and bushes, follow this gardening checklist to make sure you've got everything covered. As well as tips for growing, we'll also be sharing advice on general garden maintenance so that your outdoor space is ready for entertaining family and friends in the warmer months.
So, ready to come out hibernation? Dust down your dungarees and roll up your sleeves, let's get the garden ready for the warmer climate. By the time summer arrives – you'll have a gorgeous outdoor space full of vibrant flowers, bustling wildlife, and flourishing plants.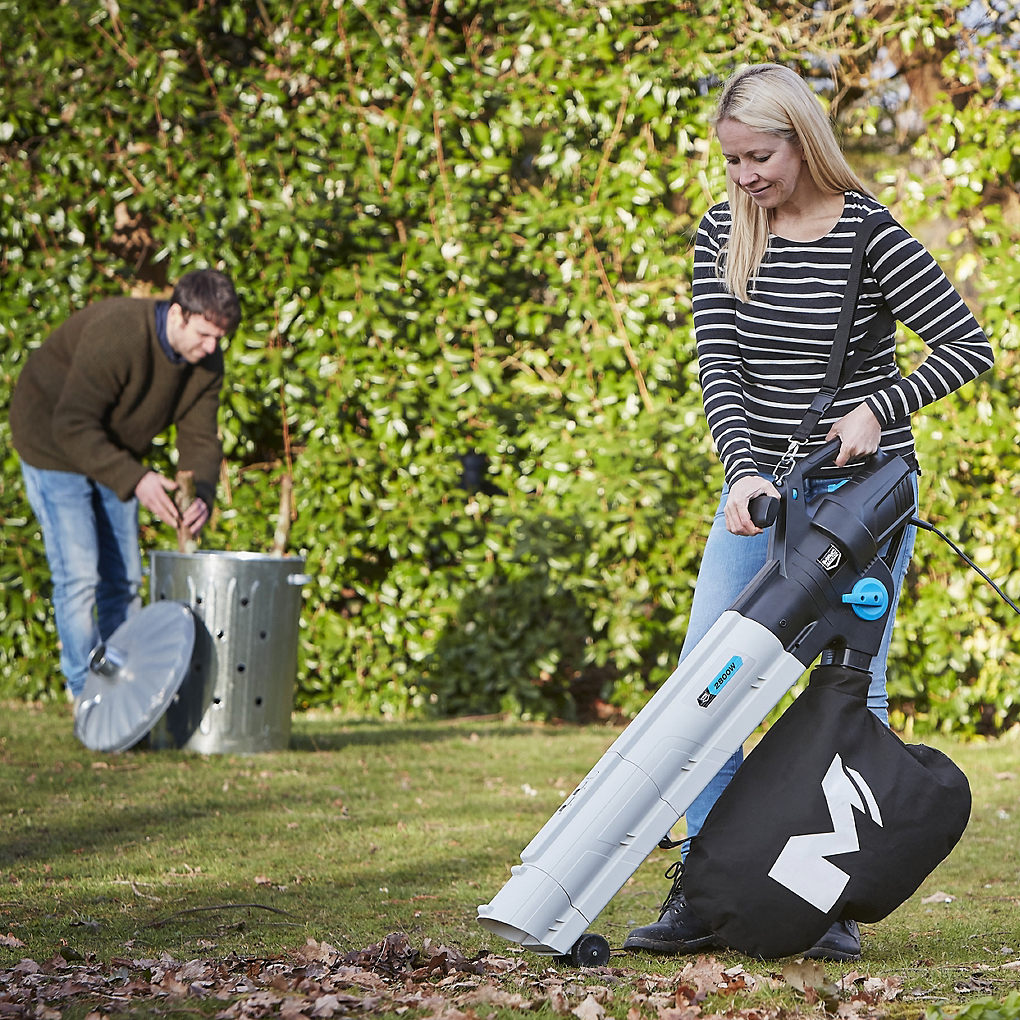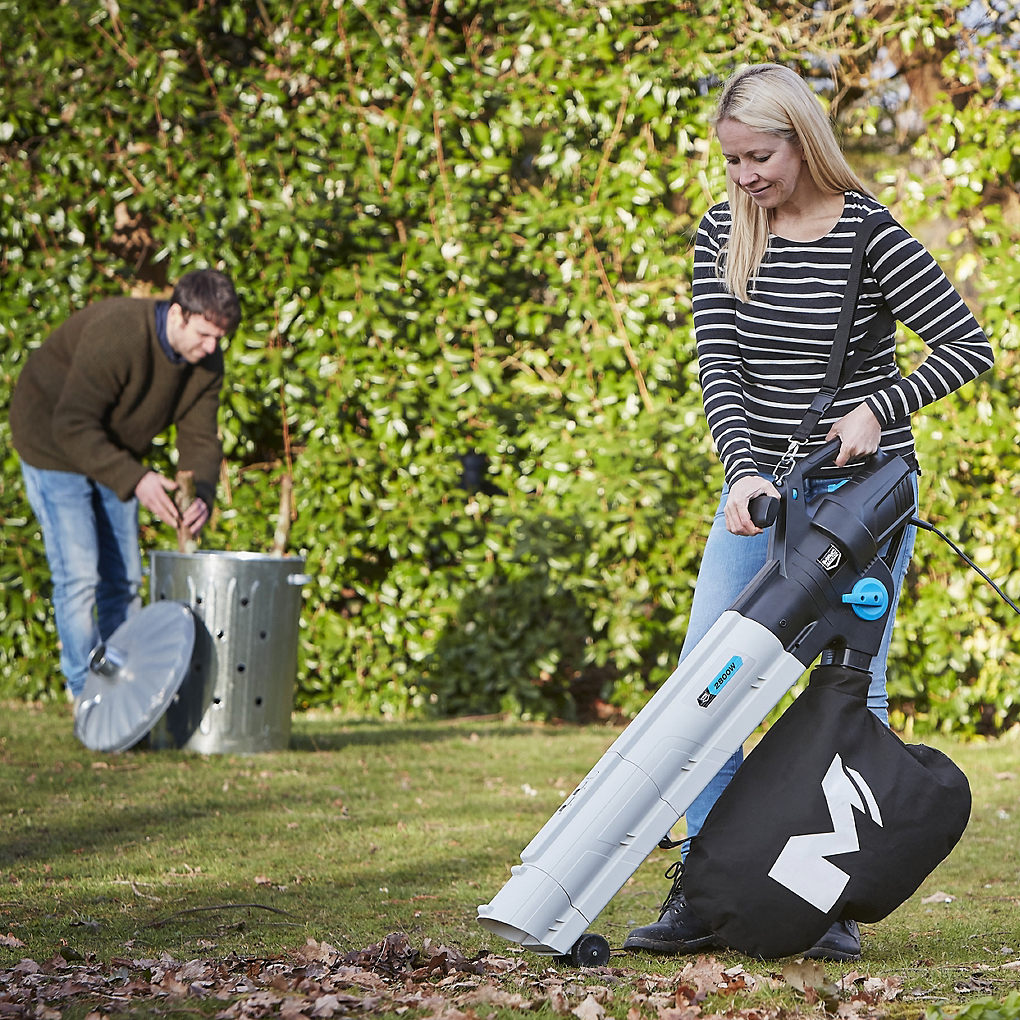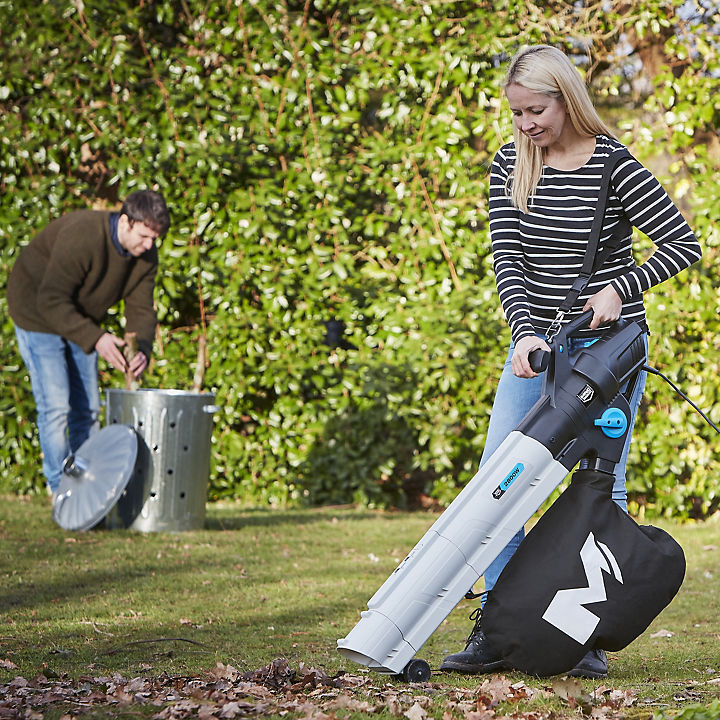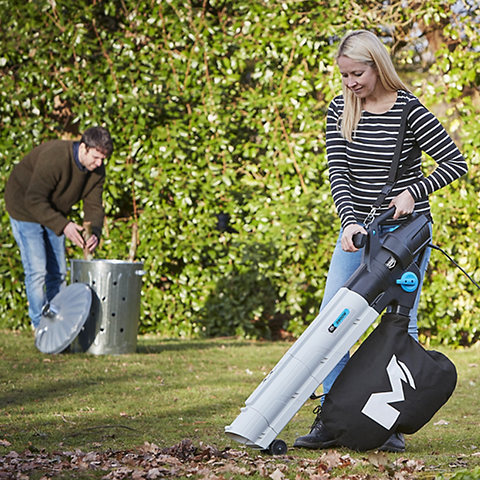 1. The big clean up
Remove the lingering traces of winter and set yourself up for Spring. Tidying your garden is a great way to enjoy some fresh air, whilst preparing for fun in the coming sun.
Start by clearing up any fallen leaves and stalks, these can carry bacteria that can spoil your gorgeous lawn. A leaf blower will make light work of this job. Another good reason to clear away the organic matter is that you can put most of it straight into a composter. This will make excellent mulch for your flower beds, so you're feeding your garden for free!
Limited on shed or garage space? Keep your power tools and outdoor play safe from bad weather conditions with a garden storage box. They're ideal for storing and protecting all the garden essentials.
After the winter, you've probably found that your decking and patio are looking a bit worse for wear, so giving them a clean will brighten up your whole garden. For ease and speed, a pressure washer is your best friend. You can achieve an excellent finish without having to sacrifice a full weekend scrubbing on your hands and knees.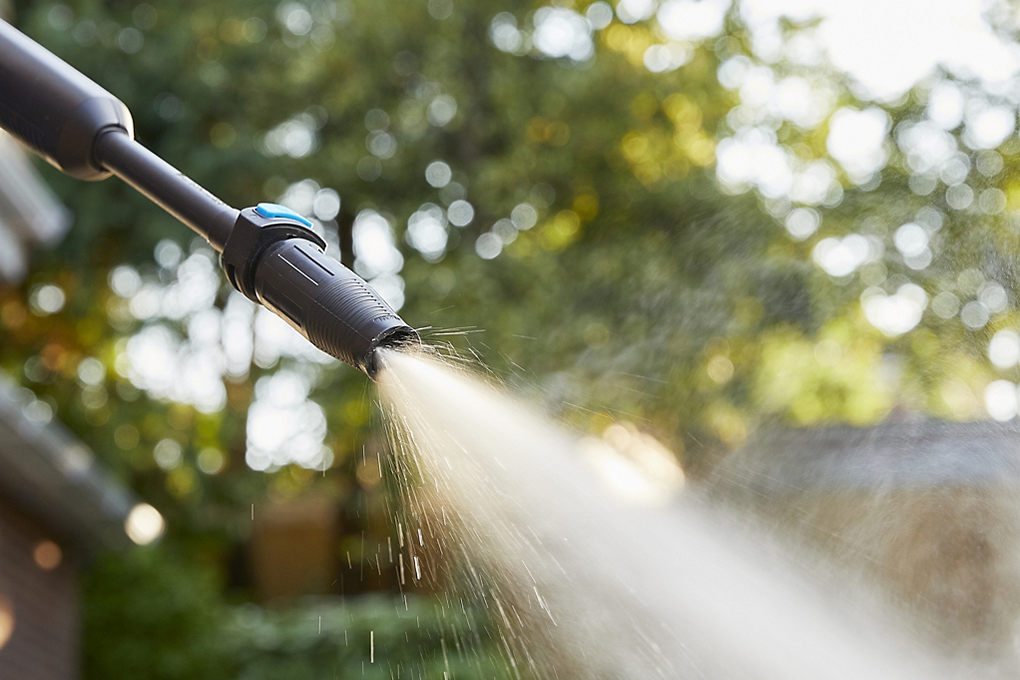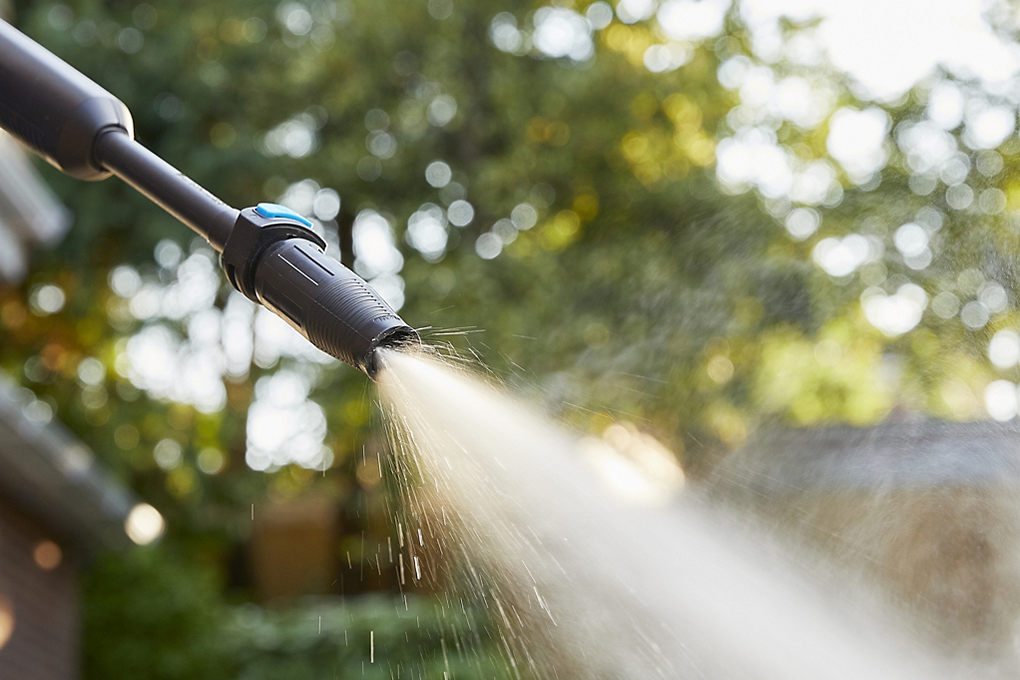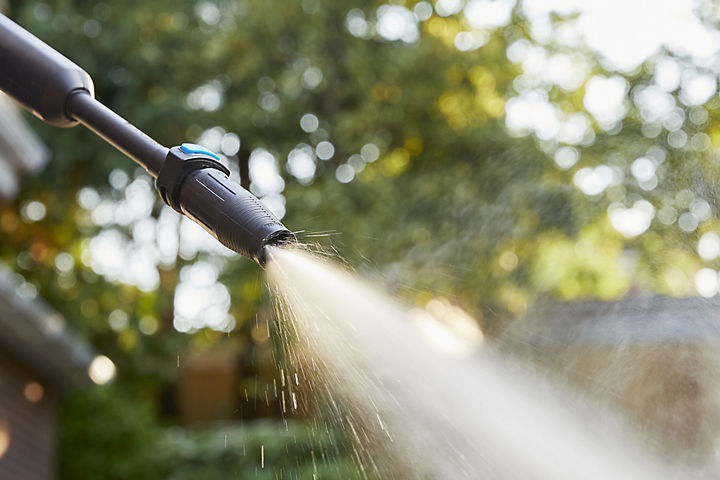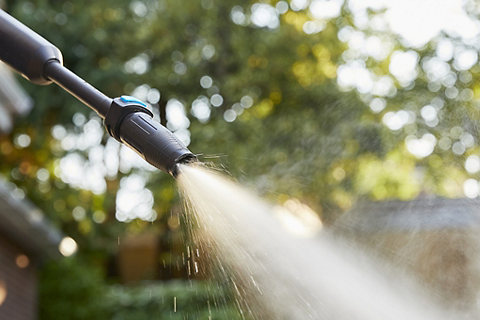 2. Decking dreams
Are you dreaming of the perfect place to relax in your garden? A piece of peaceful nature where you can bask in the sun, gaze at the stars, enjoy an evening feast? Create your own outside paradise with decking or a patio.
This is the perfect season for planning your decking or patio project. Early enough to enjoy it in the summer, but with enough dry weather ahead to get the work done. From a simple ground level patio to a raised deck, complete with balustrade and steps, there are no limits to what you could make.
Start by reading our planning advice with guidance on all the important decisions you need to make. We've also got a collection of buying guides so you can consider all your options.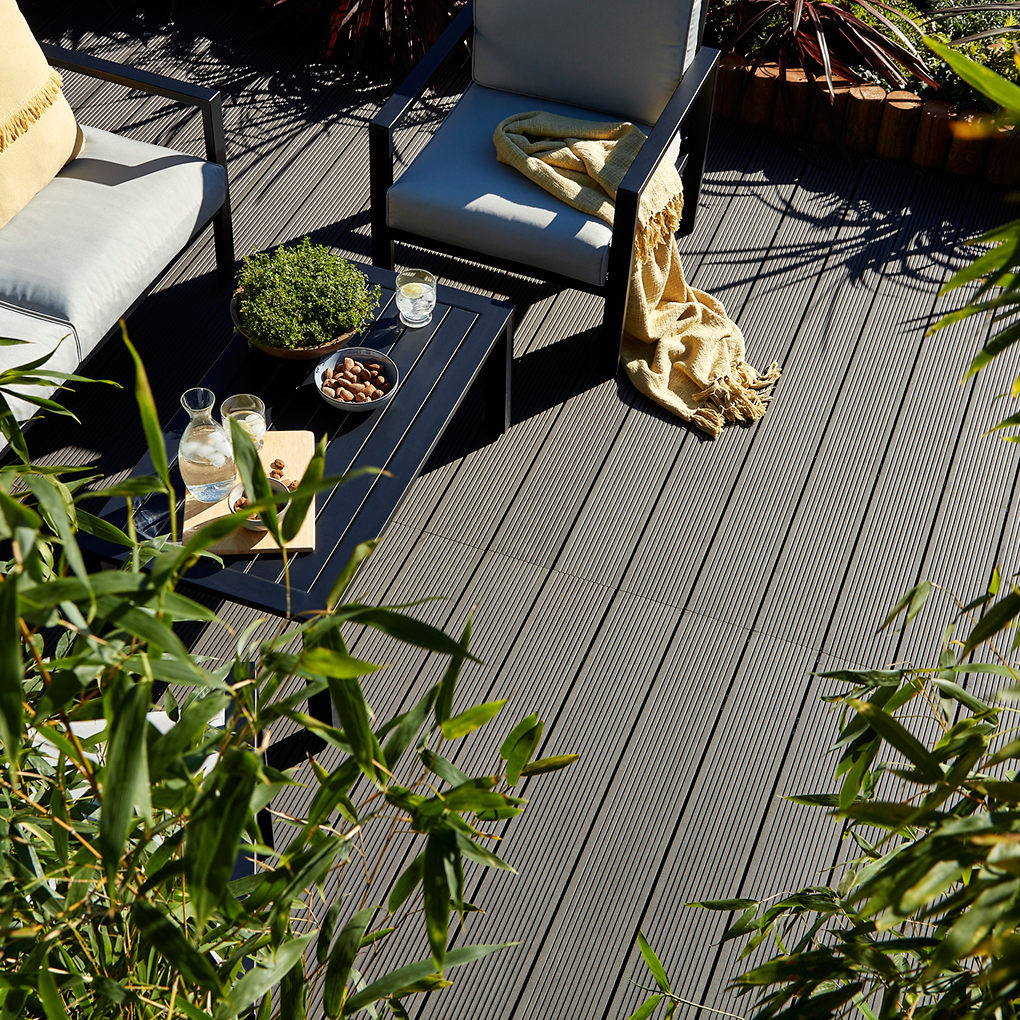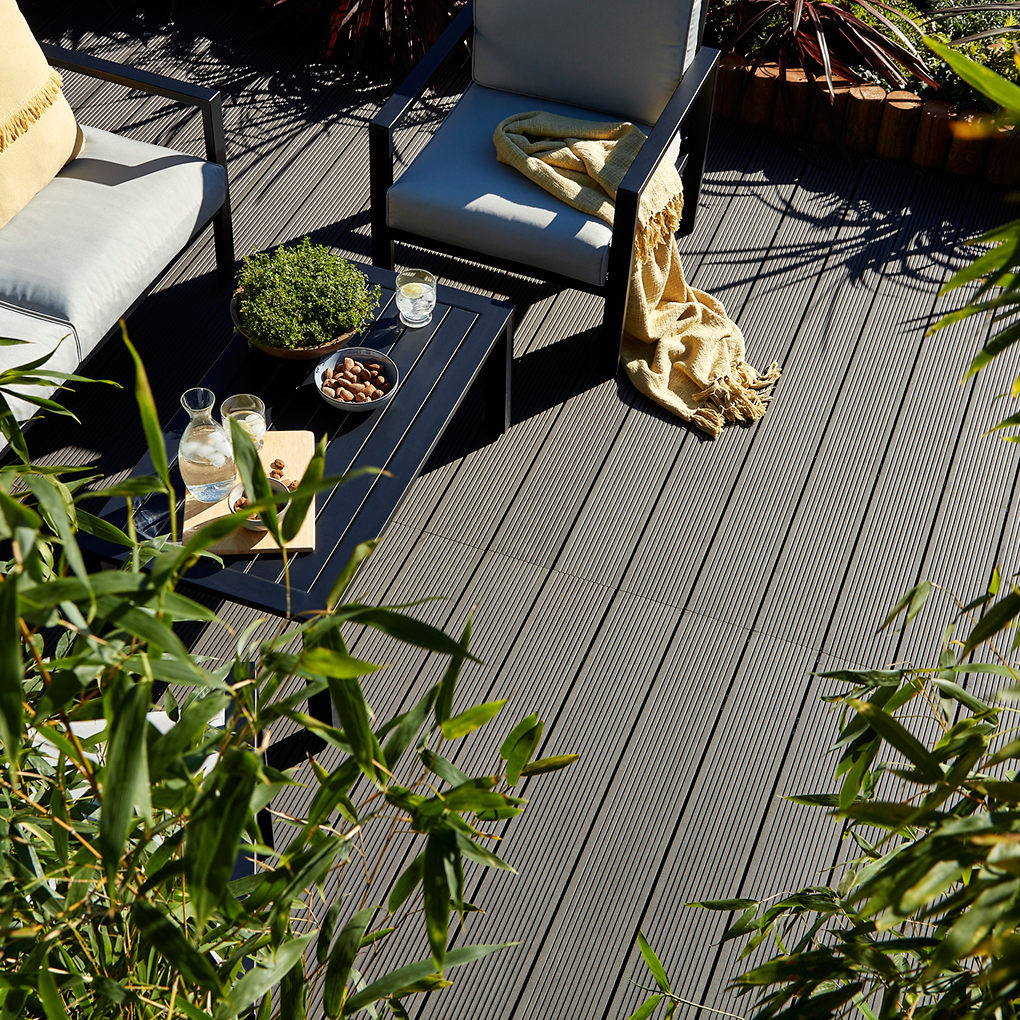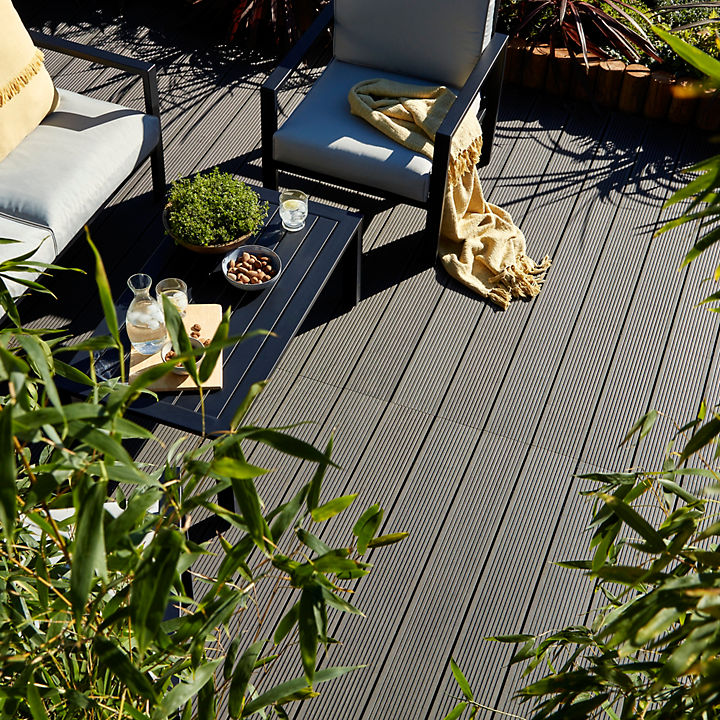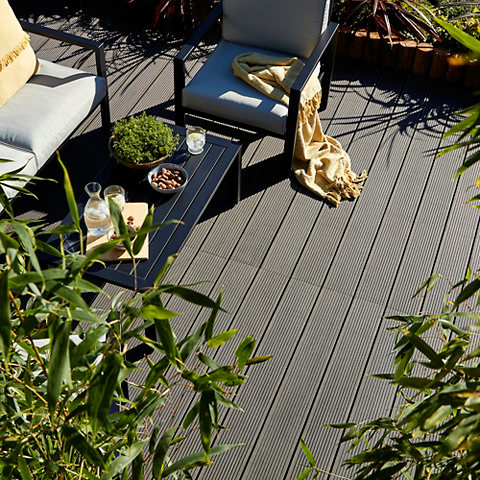 3. Show your lawn some love
Your lawn is where you'll spend most of your time, from relaxing on a lounger to playing in the paddling pool. Take some time to spruce up the red carpet of your garden so you can enjoy it in style.
If you have turf that's been lifted by frost, go over it with a roller to flatten it back down. When it's dry it's a good idea to brush over your lawn with a broom to get rid of worm casts. If you spot any patches of moss you can apply some moss killer to get it under control.
As soon as the grass begins to grow you can give it its first trim. Use a mower with the blades on the highest setting so you don't do any damage. You can also use this time to level off any uneven areas and add new grass seed, to give your grass bit of a facelift.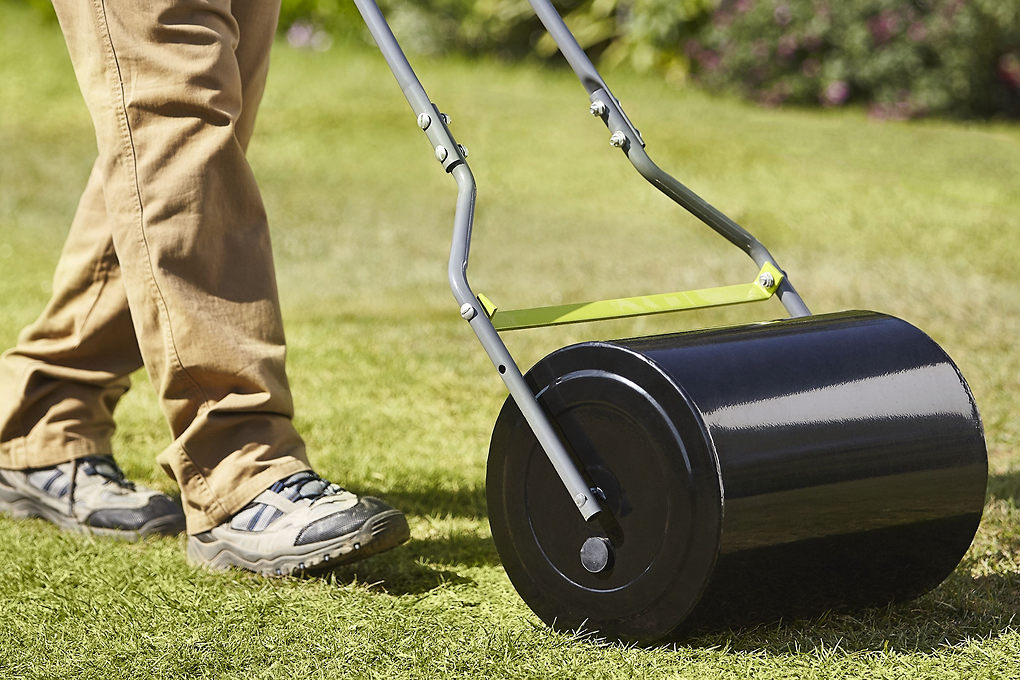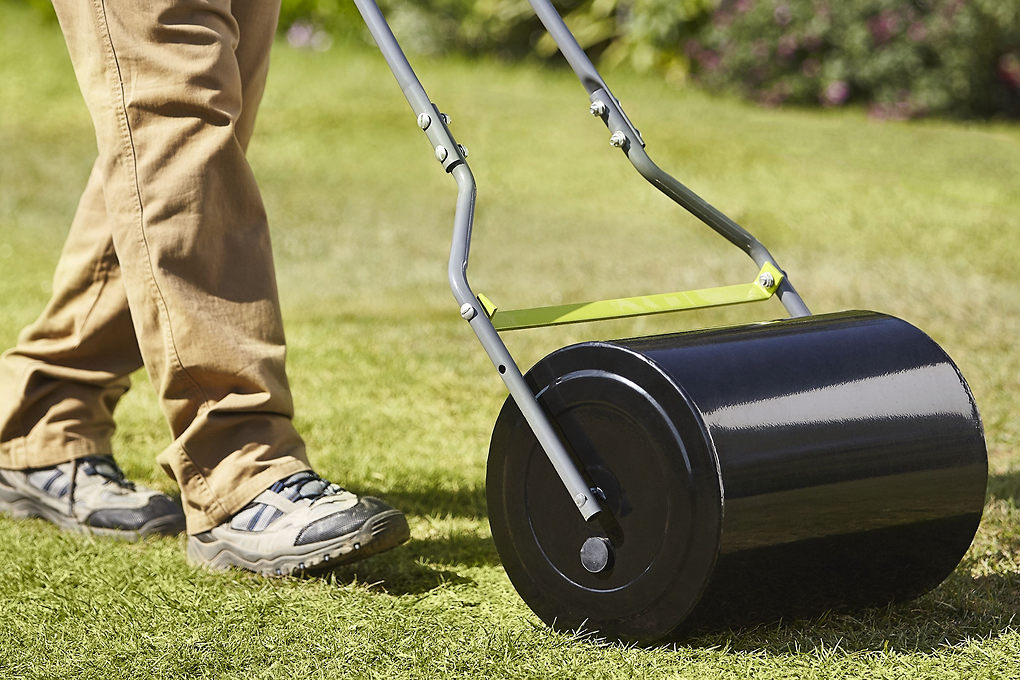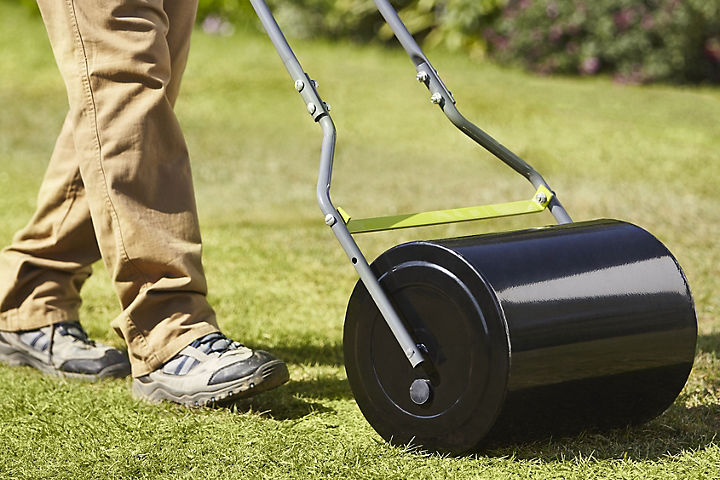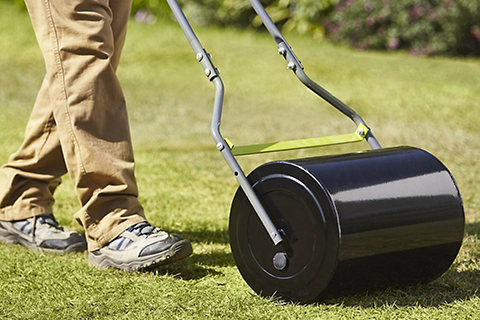 4. Get growing
Growing your own food has become the nation's obsession over the last couple years, and now Spring is coming it's time to jump back in.
Plants need light and warmth to reach their full potential, so Spring brings the perfect opportunity to sow your first seeds. A few of our favourites to plant in March and April are beetroot, spinach, lettuce and leeks. Grab a good compost to get you started too, like the GoodHome Multi-purpose range. 
To start off your seeds in the best way we recommend a propagator. You'll be able to kick start them into germination earlier in the season by providing them with a stable environment. A propagator is like an incubator for your seeds, a mini greenhouse, with vents so you can manage the temperature inside. Start by reading our guide, and you'll be overflowing with fresh veg in no time.
You can protect plants and crops from frosty weather using a light duty protection fleece. Carefully place it over your plants (taking care not to damage delicate stems and secure firmly in position to stop them blowing away). Not only will it protect your plants from the frost, but also from windy weather. Greenhouse insulation or a greenhouse heater will also help to protect your produce and plants from frost during the colder months.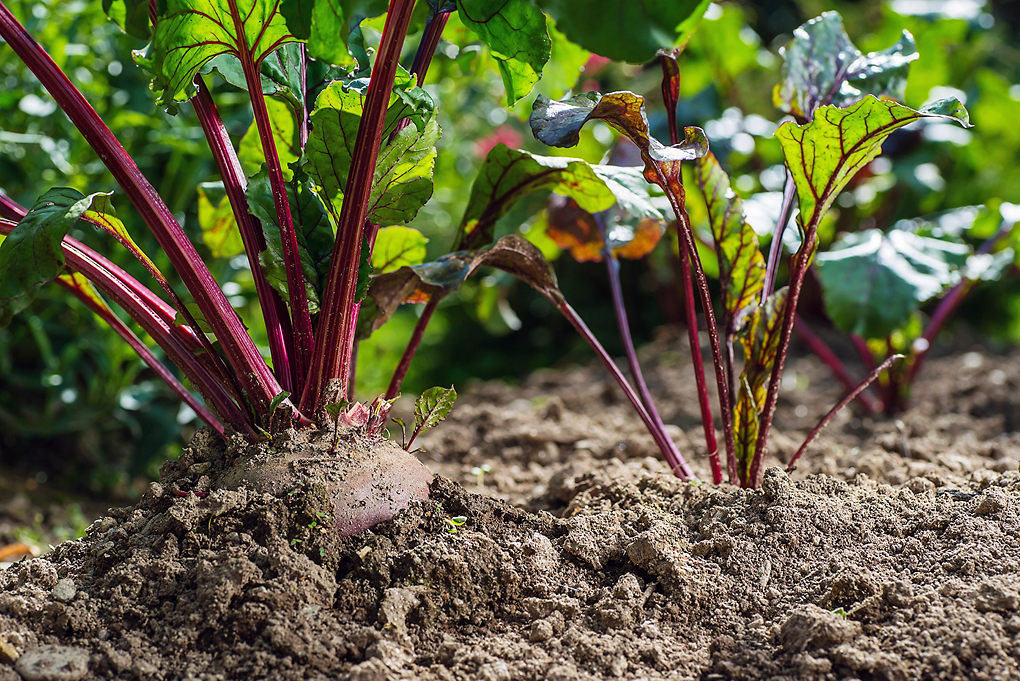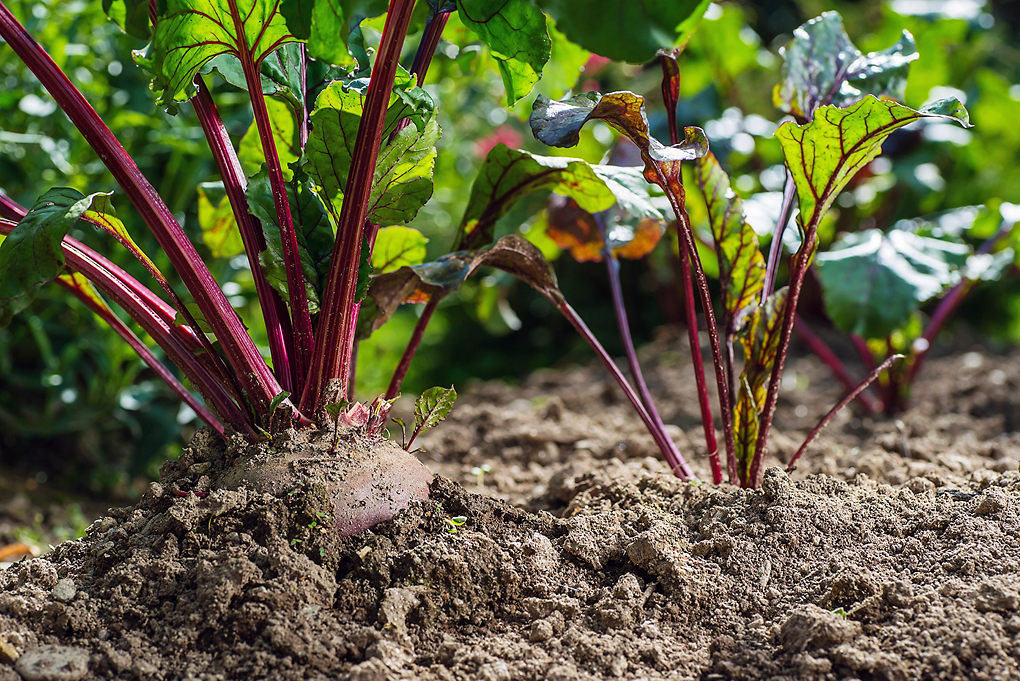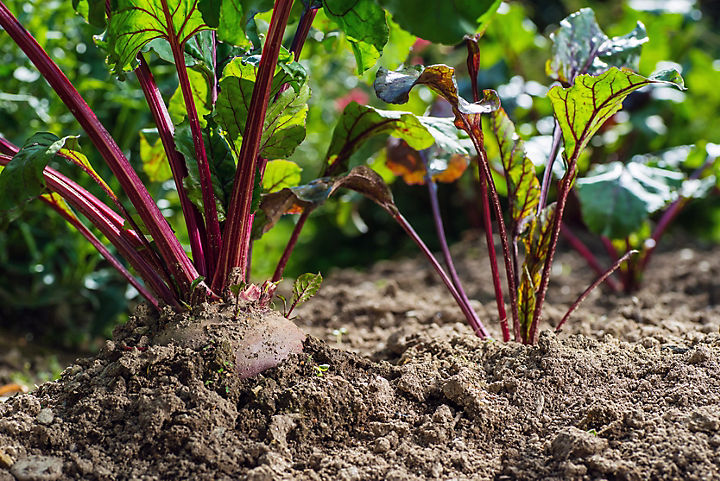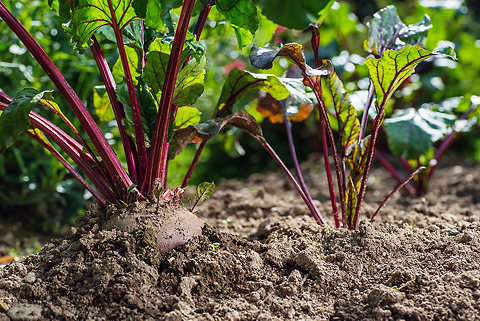 5. Pruned to perfection
The beauty of Spring is in the budding promise of new life about to burst into your garden. Make way for more growth, flowers, foliage and colourful stems by pruning the right plants at the right time. Have a fresh garden knife or a pair of secateurs handy to making pruning easy.
A good starting point for pruning any plant is to remove dead, diseased, or damaged stems as soon as you see them. Dead stems attract insects and invite diseases to develop. Shrubs that will bloom in summer, like fuchsia and buddleja, can be cut right back to the base so you'll get plenty of new flowers in the coming months. Deciduous ornamental grasses can also be cut to ground level ready for new growth.
Early-spring bloomers, like lilac, forsythia, and rhododendron, produce flowers on wood formed the previous year. The best time to prune them is late spring, immediately after they finish blooming.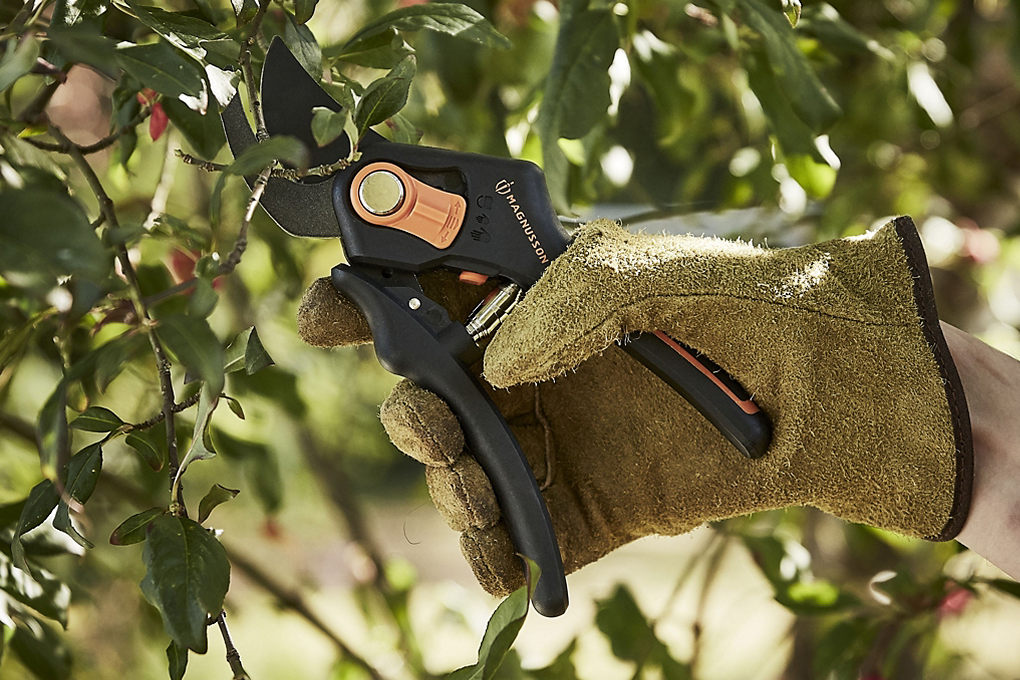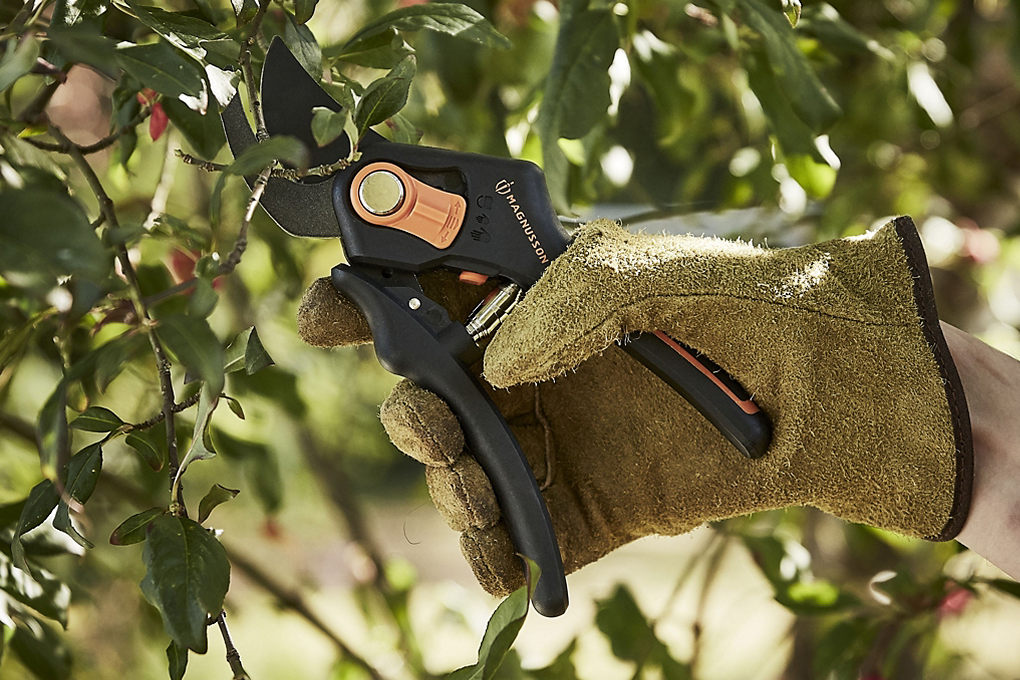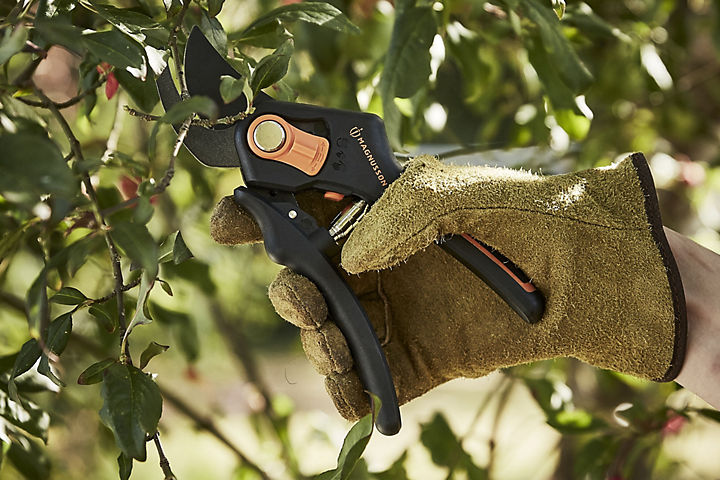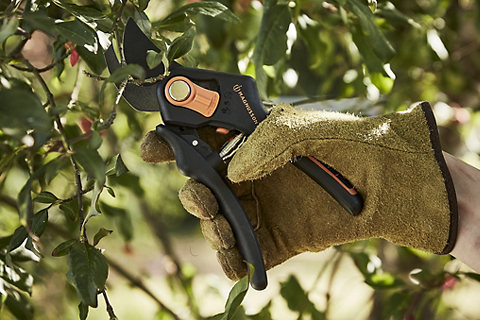 6. Keep the weeds at bay
Late Spring is the best time to crack down on weeds. If you catch them in their pre-growth season, you'll be able to stop them from sprouting into fully fledged nuisances. You can suppress and control weed growth in your beds and borders with weed control fabric. We have a variety of weed killers for your lawn, patio, and gravel.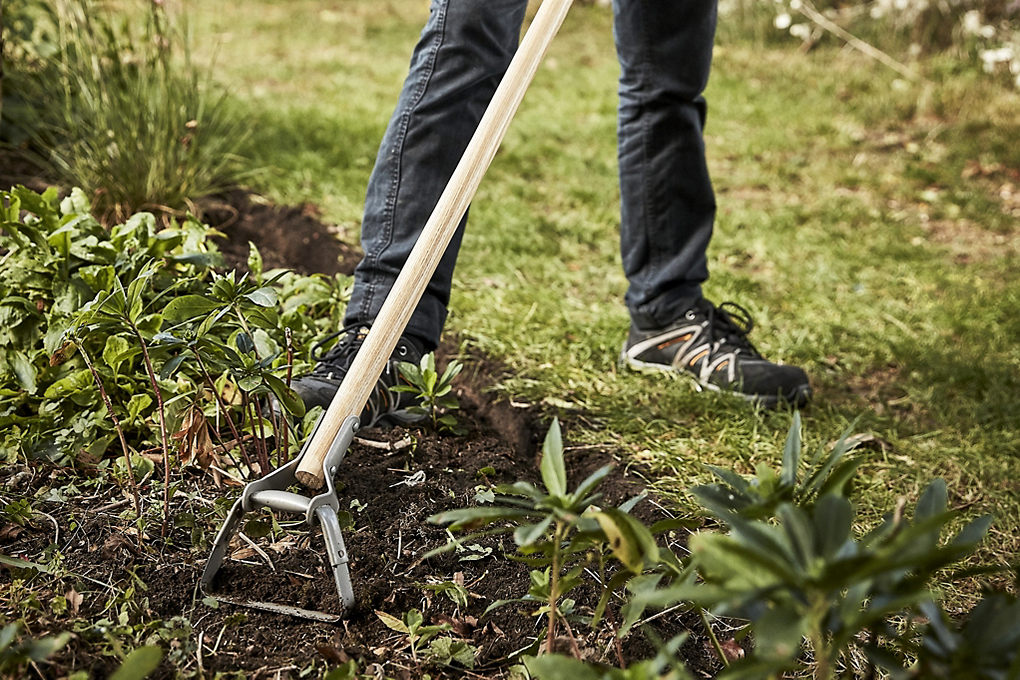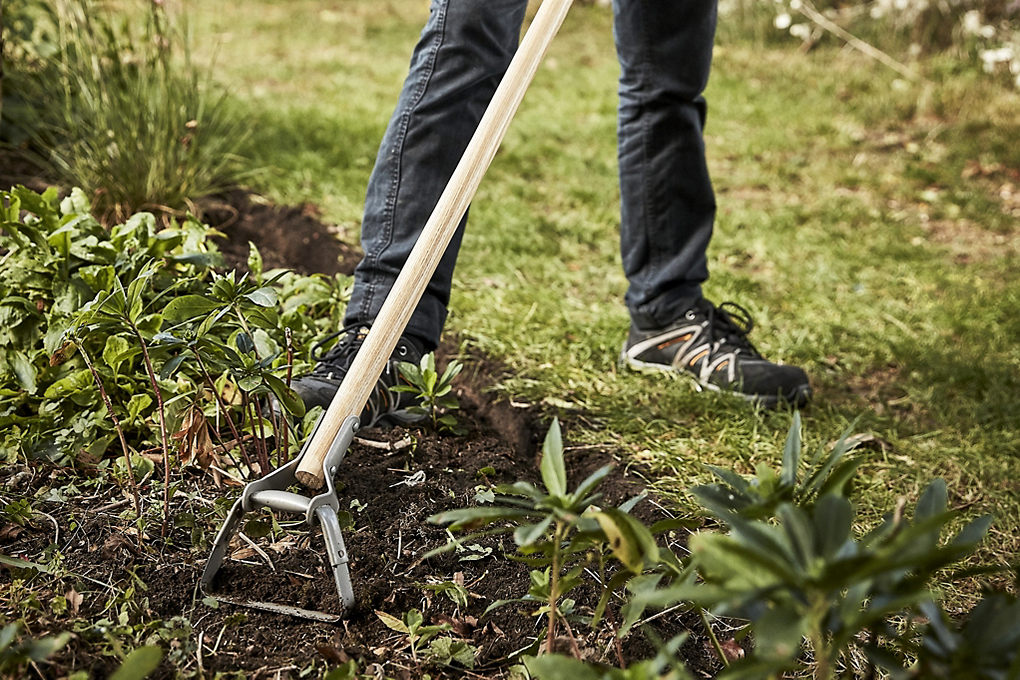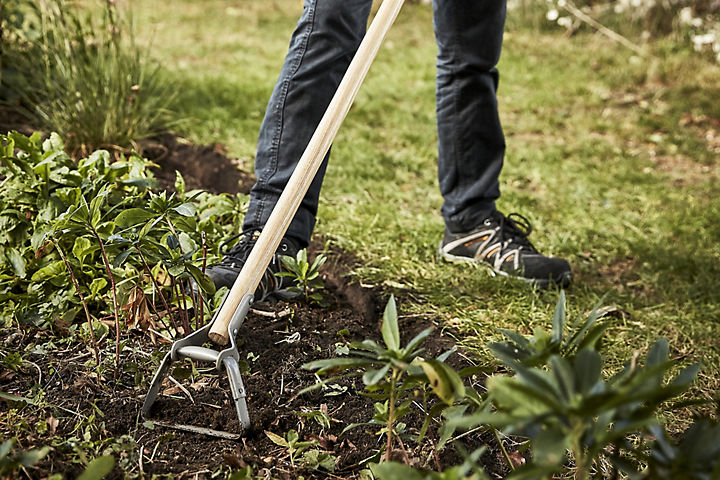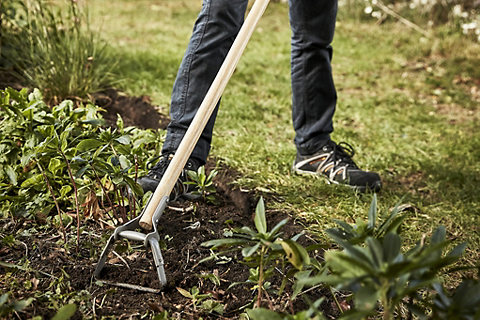 7. Revamp and refresh
Setting up your garden furniture is a true beacon of what's to come. With brighter days and bank holidays right around the corner, pulling out your dining sets and loungers is going to make more time for summer siestas later on.
If you have wooden furniture, a warm solution of sugar soap and a scrubbing brush will get it spick and span. With metal furniture, your biggest problem is usually rust. Mix baking soda with water and prepare a thick paste. Gently apply the solution using a cleaning cloth and leave it there for about 15-20 minutes. Now you can scrub it off using some wire wool.
Don't forget to check out our new range of furniture, especially if some of yours has seen better days. We have sets for every size family, from tables for 2, to sets that'll seat the whole crowd.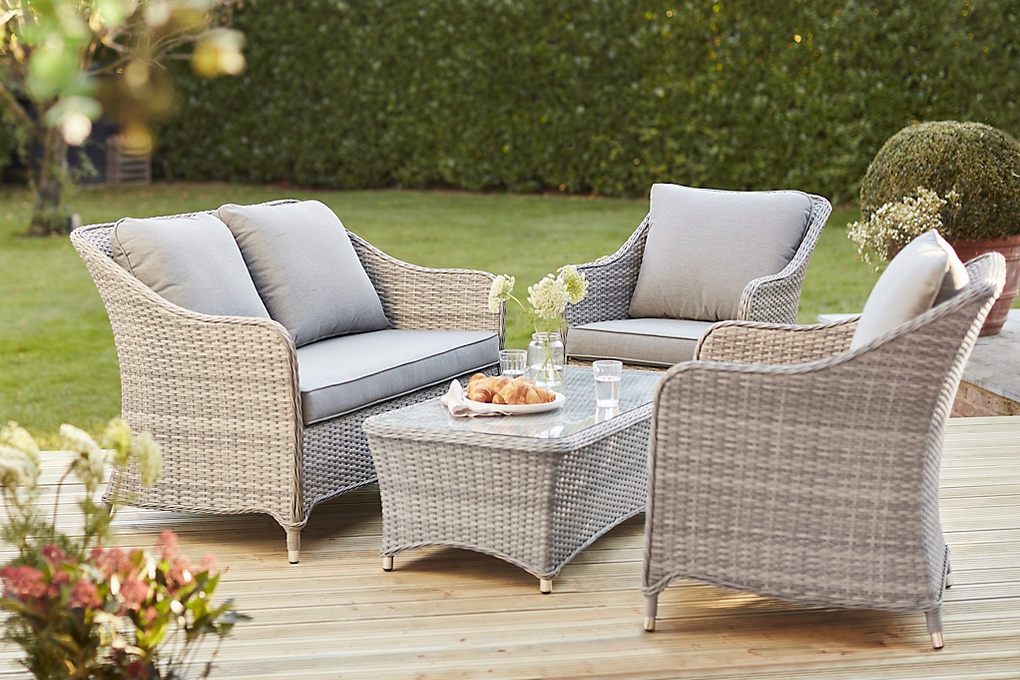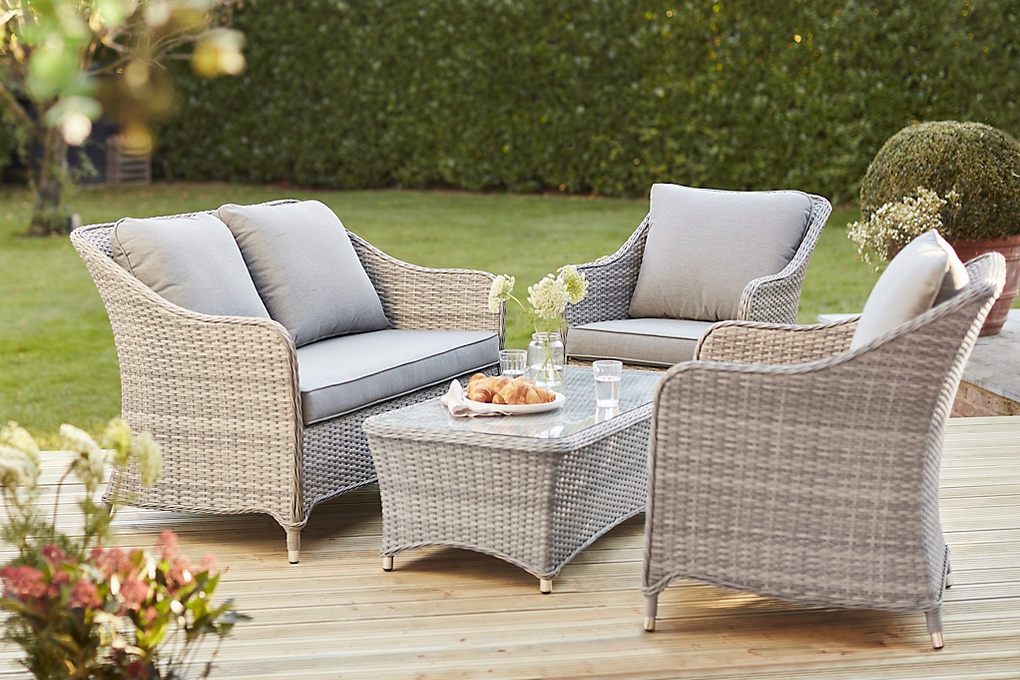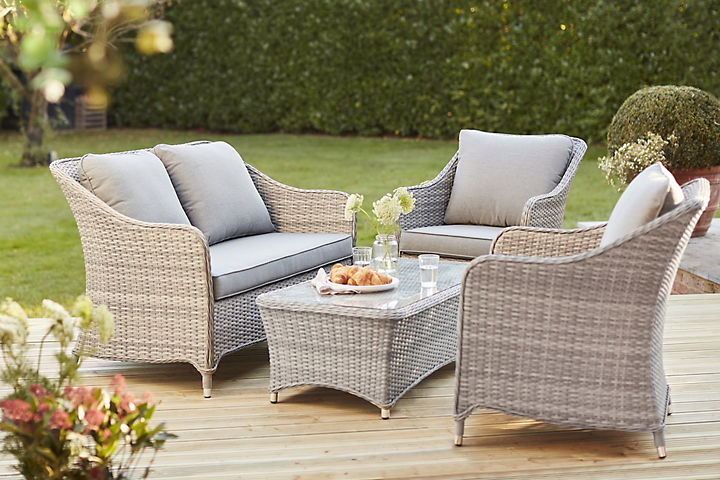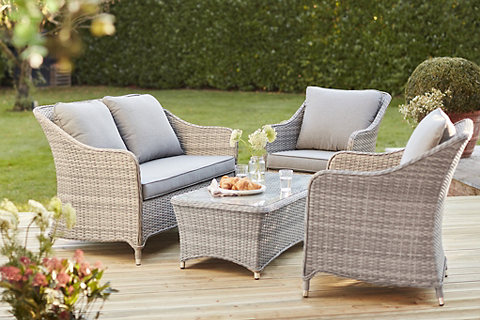 8. Check your gutters and downpipes
It's important to regularly check your gutters and downpipes, especially in early Spring. After all of the wet and windy weather you want to make sure that your gutters are clear from debris and gunk. Check out our article for an extensive guide on clearing and repairing gutters, including blocked outlets, loose downpipes, and overflowing hopper heads.