How to decorate your home for video calls
Set the scene for your virtual catch-ups
Technology has stepped into our lives in a big way this year. We have all become stars of the small screen, either video calling on our mobiles or getting the household together in front of a webcam. All with the shared goal of keeping us in touch with loved ones, when we physically can't get close to them.
Dressing to impress (above the waistline) for a video call has become something we can all do with our eyes closed. The next step is mastering the dark art of subtle set design – getting your walls primed for the camera, the lighting just right and the surrounding set pieces just so.
Read on for our top five tips on how to decorate your home for the perfect video call...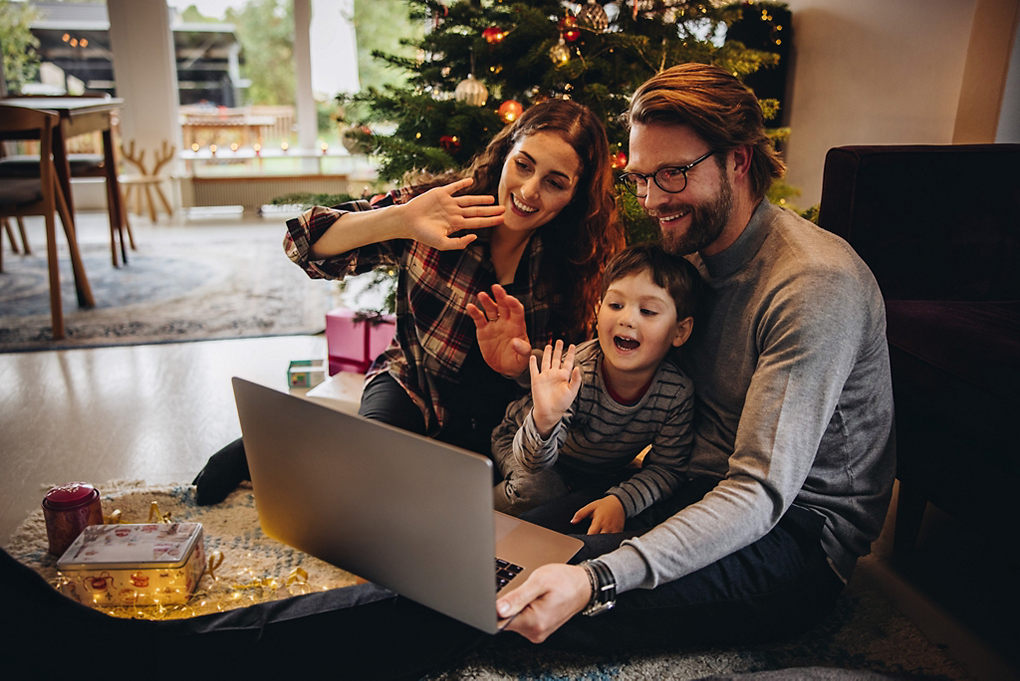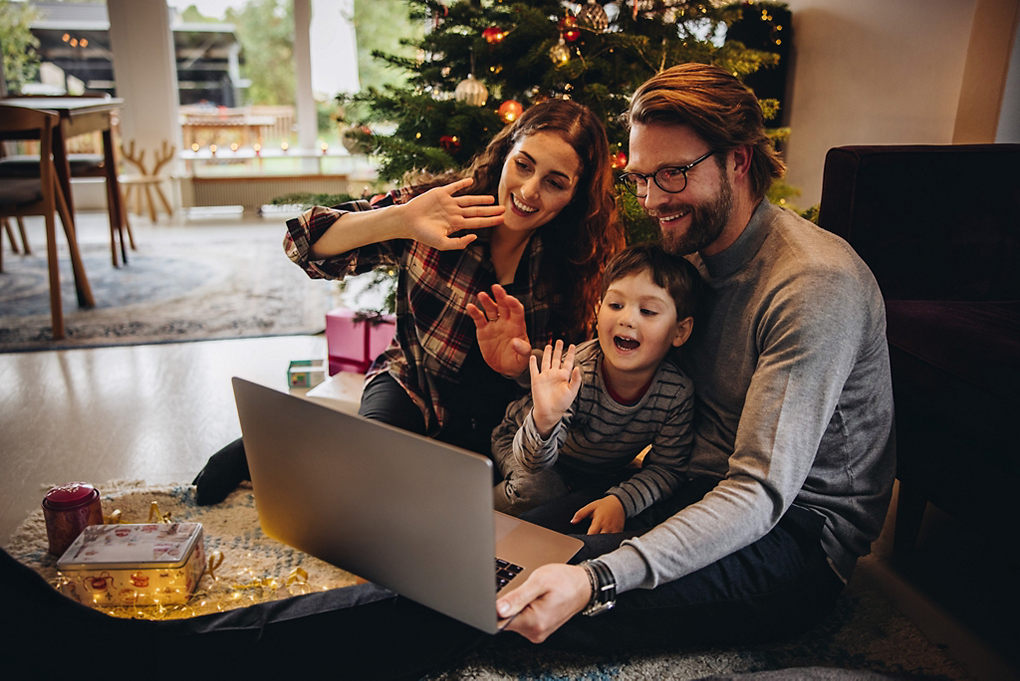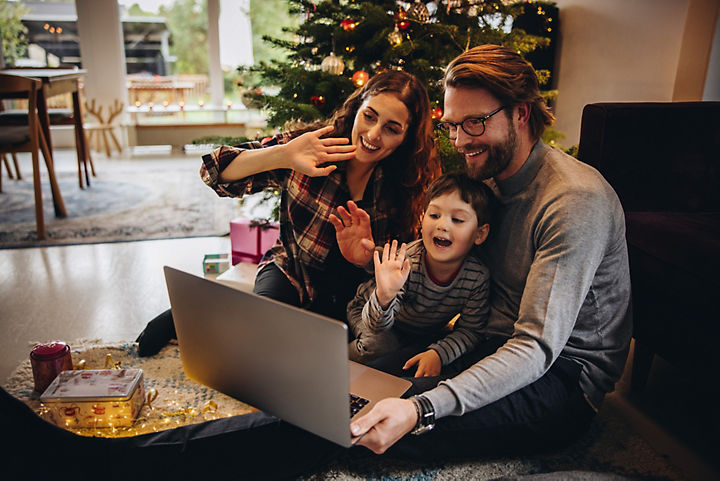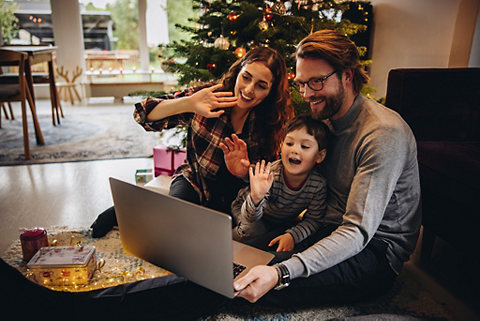 Find the good light
Forward facing natural light is best. Unless you only plan on doing video calls sat in front of your window during the daytime – it's probably worth investing in some reliable lighting options.
Keep things as bright as possible, turn on your ceiling lights and if you have space, add a nice free-standing floor lamp behind to wash the wall with light.
Use a posable table lamp to flood your face with light. It will evenly accentuate and brighten your skin and features, making your eyes pop and helping you look great on camera.
Paint colours that work on camera
Choosing the right colour can really help give your room a stylish feel and impress those on the other end of the video call. Give your walls a quick coat of paint - it's an easy job you can get done in a day, read our article for advice on painting your walls. We recommend choosing neutral colours such as pale slate blue, soft greys, tans, and beiges.
We suggest avoiding bright white, dark colours and anything with a high sheen as they will not only drain your skin tone on camera, but they'll reflect and absorb all the great lighting you've just added!
Wallpaper to express your style
They say go big or go home, and we could not agree more when it comes to wallpaper. Invest in impactful wallpaper prints which are sure to be a talking point. We've got a range of designs that will liven up your video calls. If you're struggling to get your head around pattern repeats and batch numbers, read our article for a step-by-step guide on hanging wallpaper.
Get comfortable
Give your sofa or armchair a little boost with some brightly coloured and patterned cushions. It's a fool proof way to jazz up your seating. Some people worry about getting the combination of plains and patterns right, but we say relax! Follow your gut and don't overthink it. Pick a few colours that work with your rooms décor and go from there.
Bold is best. In most homes the largest piece in your living room is the sofa, and 9 times out of 10, it's a neutral colour. If you add cushions and throws in a similar tone, they'll blend into the background and you'll end up with a dull, flat effect. Bold colours will stand out and more importantly, they'll make you stand out!
Accessorise with flair
Last but definitely not least, accessorise. You've got the lights and the walls ready; you're sitting comfortably surrounded in pillow heaven – now it's time for the final touches. A few well placed 'props' will bring the whole view together ready for your audience to enjoy not only you, but your stage! Our advice is to keep it simple. Wall art and house plants are proving to be a popular purchase over the past few months.