Show your hallway some love
It's the space that greets you at the end of a long day. Where you kick off your shoes, hang your coat and begin to relax. It's also the place that sends you off into the world before a deep breath and final check in the mirror. And to guests, it's the very first impression of your home.
Whether it's a grand entrance or a tiny, narrow space, your hallway is pretty important. And it's often forgotten as a space in its own right – it's neglected as a simple function or a cluttered dumping ground. We think it's time to show your hallway some love with some really simple and inspiring ideas to maximise its full potential.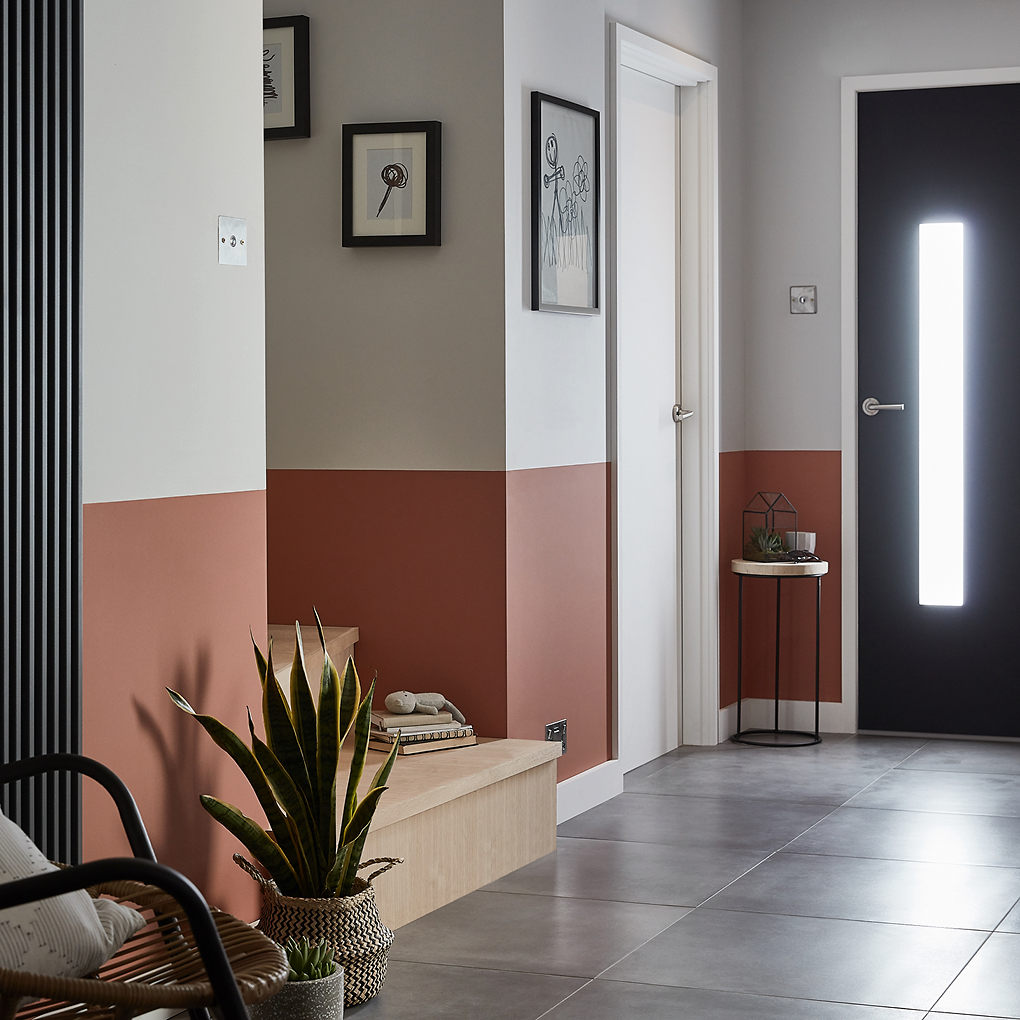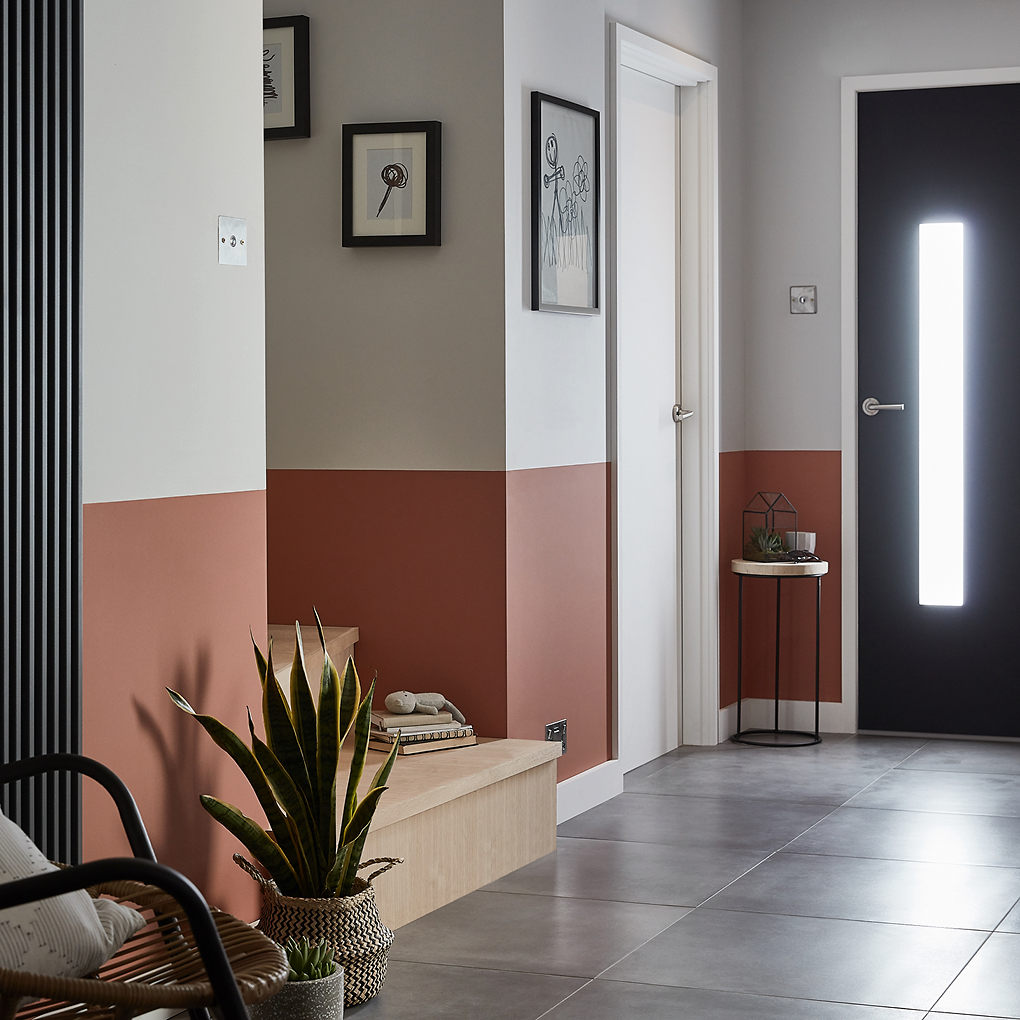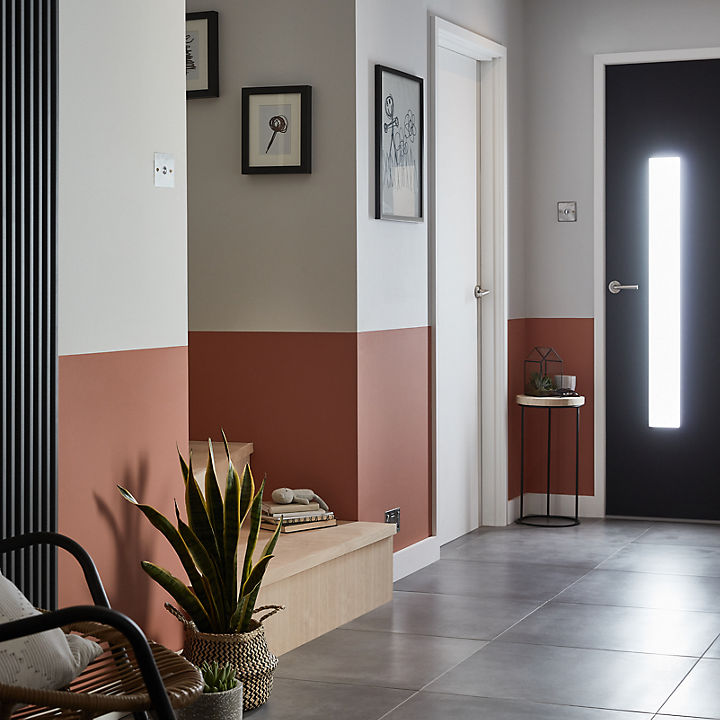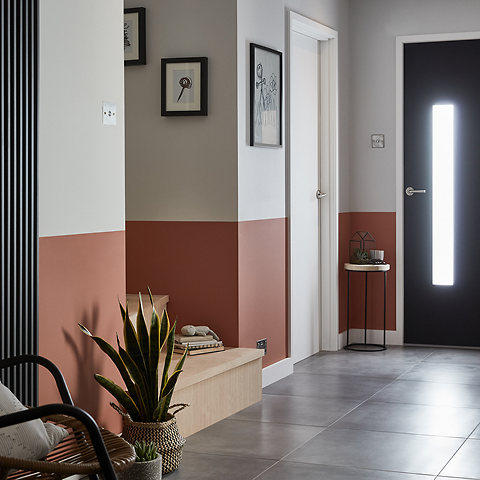 ---
There's no need to be cautious with colour here. If you've been craving a brave, bold and daring injection of colour in your home, your hallway is the place to do it. It's usually a small space which is less daunting to decorate than a large living area – which should give you a little confidence. And paint is temporary, so if you decide to retreat to a more neutral colour, you can.
If you have a narrow space, add colour to the bottom ½ or 1/3 of the wall. Or if yours is wide, tall and airy, flip it and put the colour at the top of your walls. Have you thought about painting the ceilings?
---
Hallways are normally lacking natural light so play with layers of artificial light such as LED step lights, opulent ceiling lights, uplights to showcase a feature and down lights to flood the walls with illumination.
The addition of some candles can be atmospheric as well as creating a gorgeous sent to welcome guests.
---
For small spaces, avoid small tiles and instead go for large polished tiling in a neutral shade. You'll create the illusion of more space by allowing any natural light to reflect upon it.
As it's a high traffic space, the flooring you choose will need to be hard wearing, and easy to clean too. How about a bold porcelain tile or a beautiful natural, warm wood?
---
Why not get organised and store away any coats and shoes you're not using this season. Then you can add decorative hooks for essential items and baskets for your shoes, to keep clutter to a minimum.
Overhead storing works well in hallways and makes use of all of your homes space. Is your hallway big enough for a workspace - a foldaway desk on brackets? What about a chill out area for the children, or a reading nook under the stairs?
When space is at a premium, use every inch as cleverly as you can.
---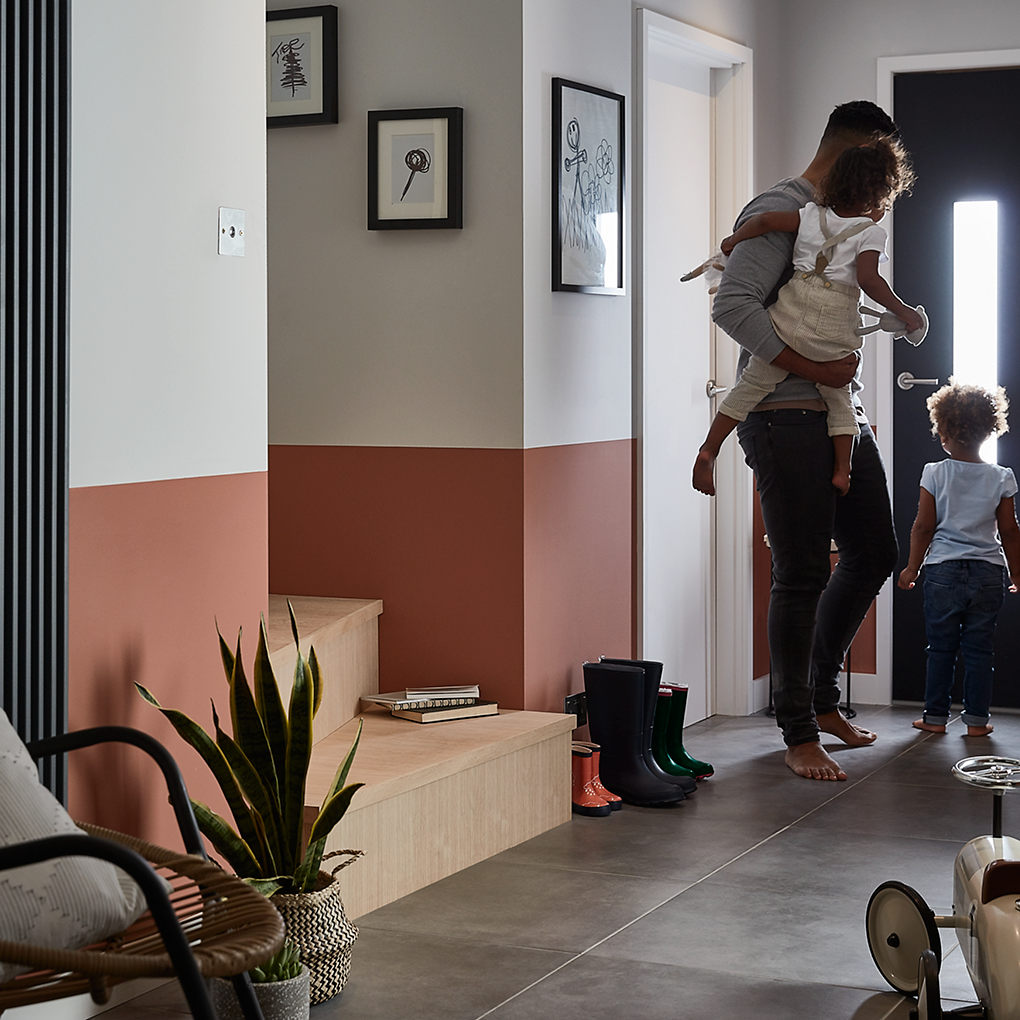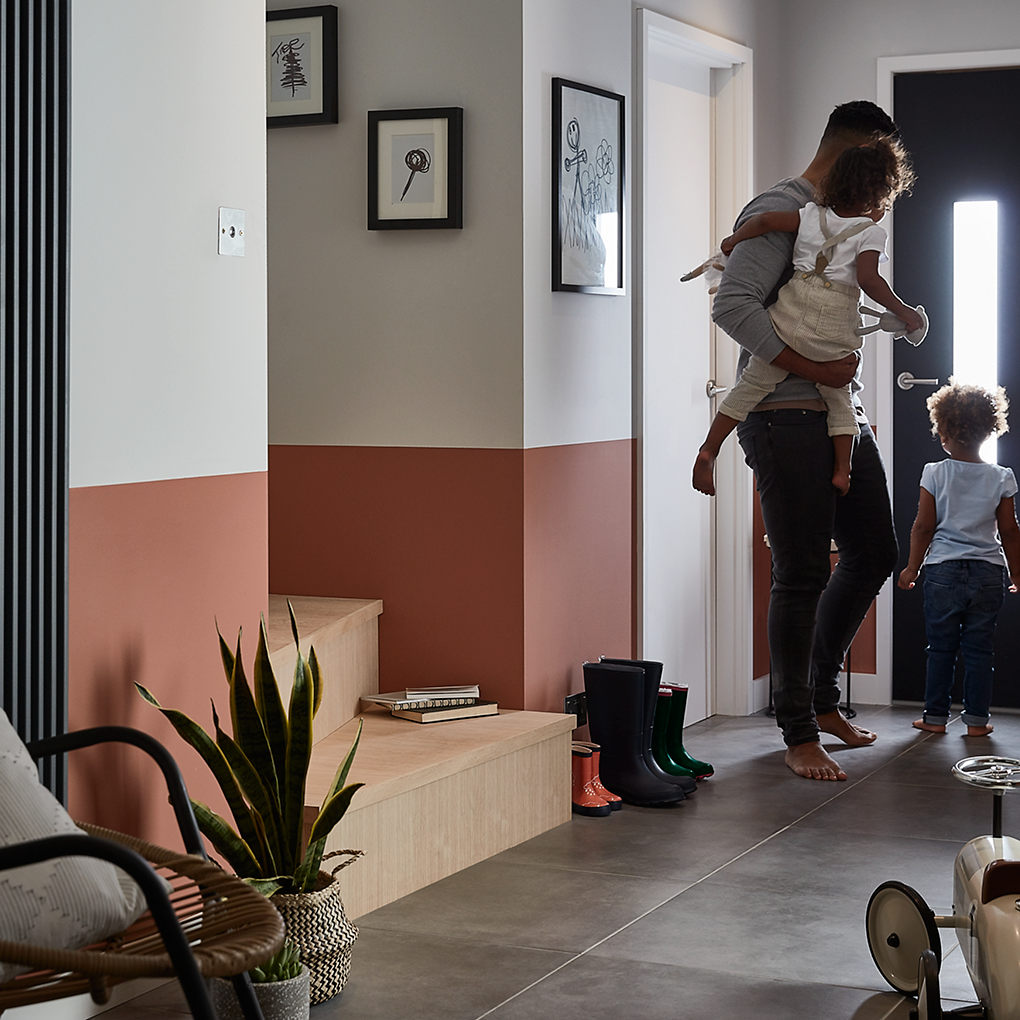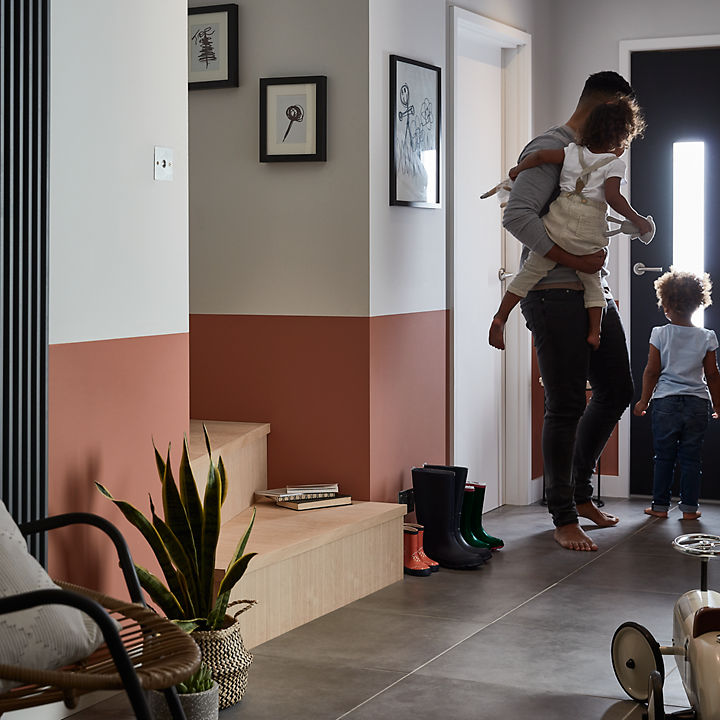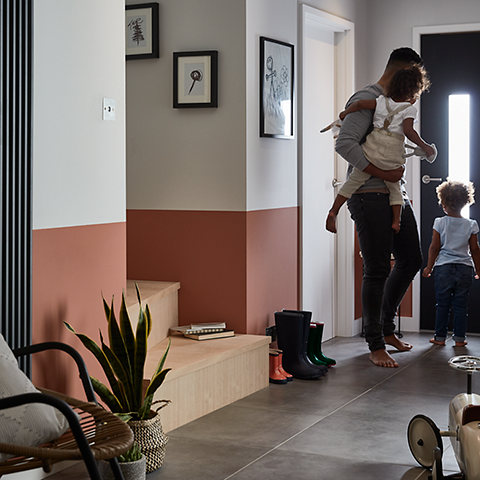 ---