How to create a smart kitchen
Level up your cooking with connected appliances
Home technology is advancing at a rapid rate and our kitchens are becoming "smarter" by the minute.
Want to preheat your oven whilst you're on the way back from the shop? Brew your coffee whilst in bed? Tell your washing machine to start when you want? Well, you can! Until very recently the idea of controlling your appliances and gadgets with your voice was unheard of. Today, smart speakers are just the beginning. From your fridge to your washing machine – you can connect your smart kitchen appliances remotely using Wi-Fi, Bluetooth or NFC.
We know it can all be a bit mind-boggling, so we're here to help simplify it for you. Read on for the best tips, tricks and innovative ideas to help you shape your kitchen of the future.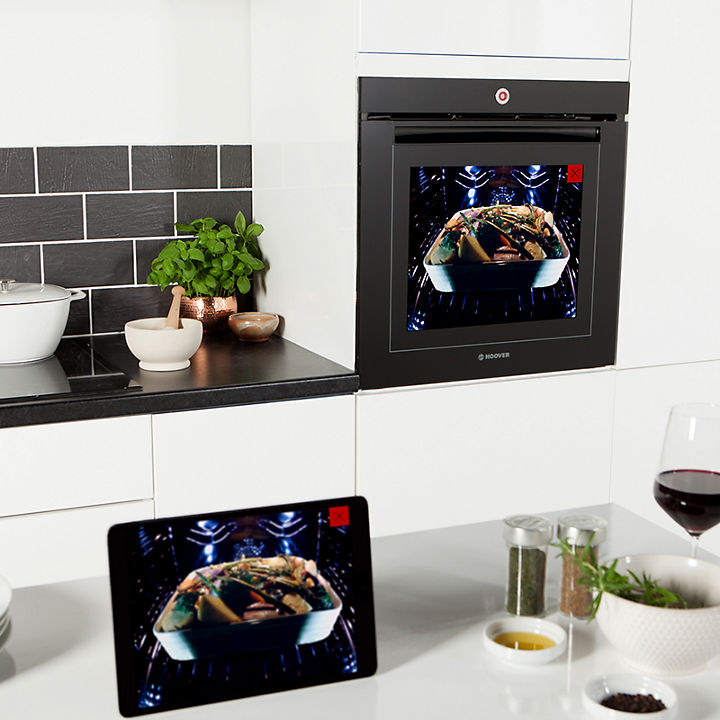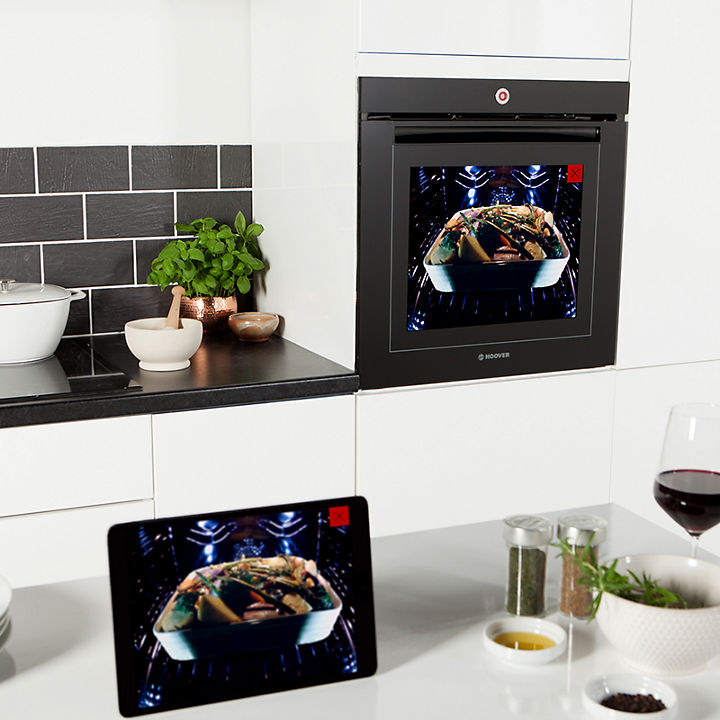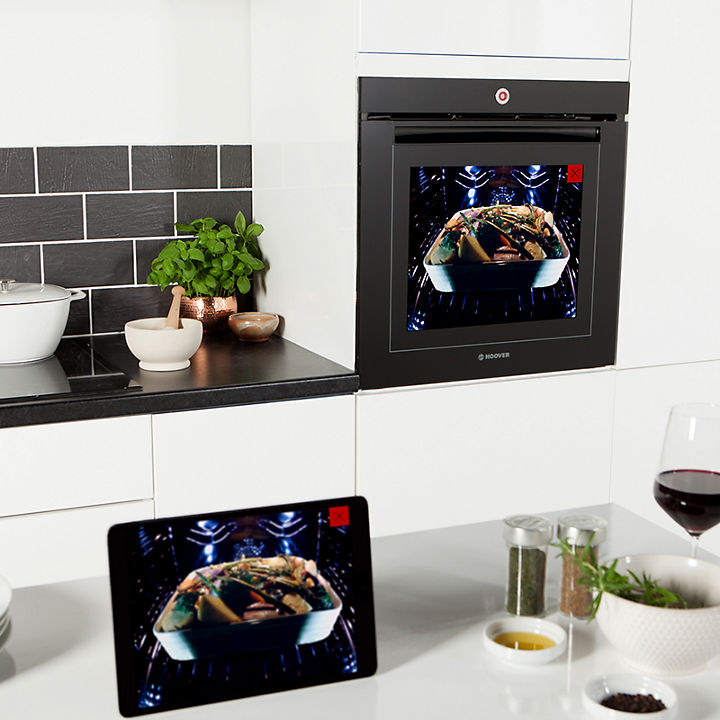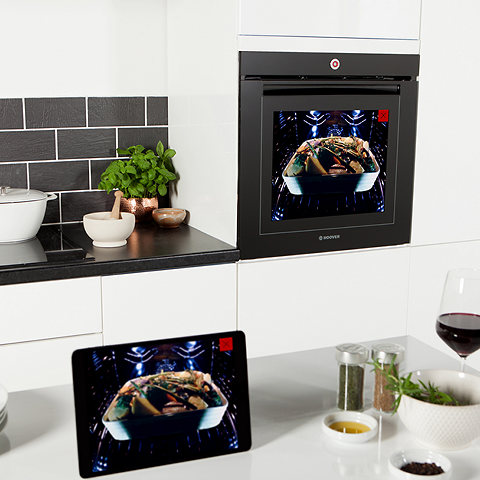 ---
Top tip
If you're in the middle of cooking and use up the last of a certain ingredient, why not ask your smart speaker to add it to your shopping list?
Speak up
Voice controlled speakers are invaluable in any room of the home, however they're particularly helpful in the kitchen. If you have an Amazon Echo or a Google Smart Speaker you can use a voice command to set a timer, convert units or enquire about cooking times for different foods. So whether you're whipping up a soufflé or cooking a Sunday roast for the family - make sure it turns out perfectly every time. You can also ask your voice assistant to play music - ideal for when you're entertaining friends or want to have a sing-a-long whilst doing the washing up.
When you're doing chores in the kitchen, both of your hands are normally busy doing something, be it chopping, wiping or blending. By using a smart speaker, you won't need to stop and dry your hands to turn on a light, press a button or flick the page on a recipe book. A voice controlled assistant is the second pair of hands that you've always wished for.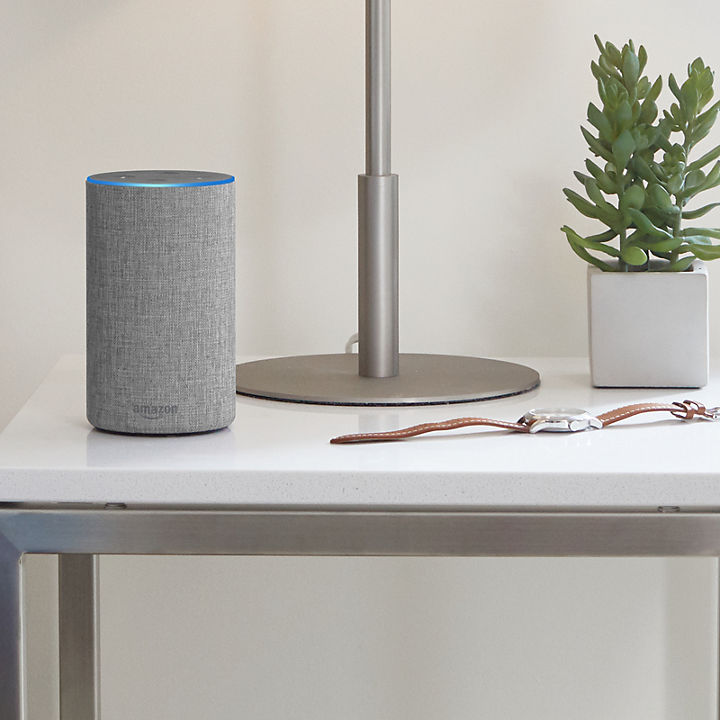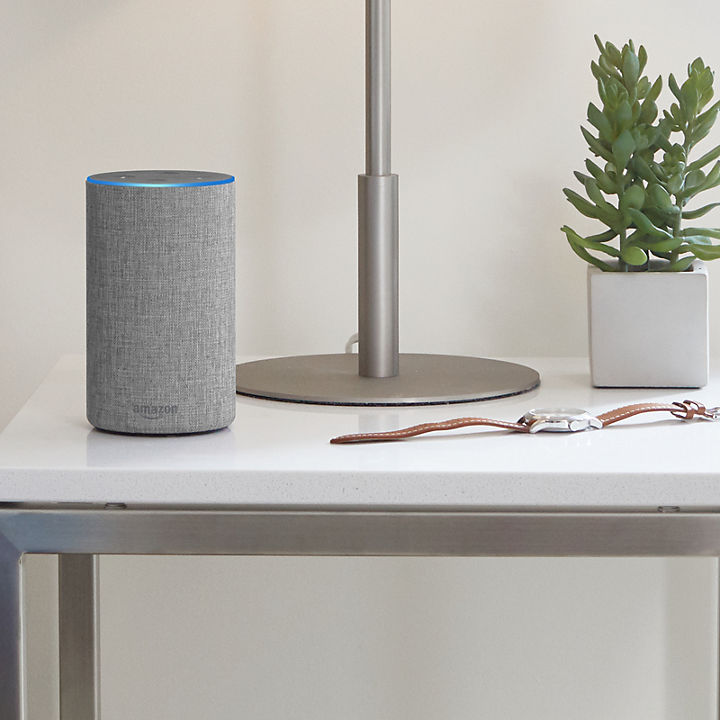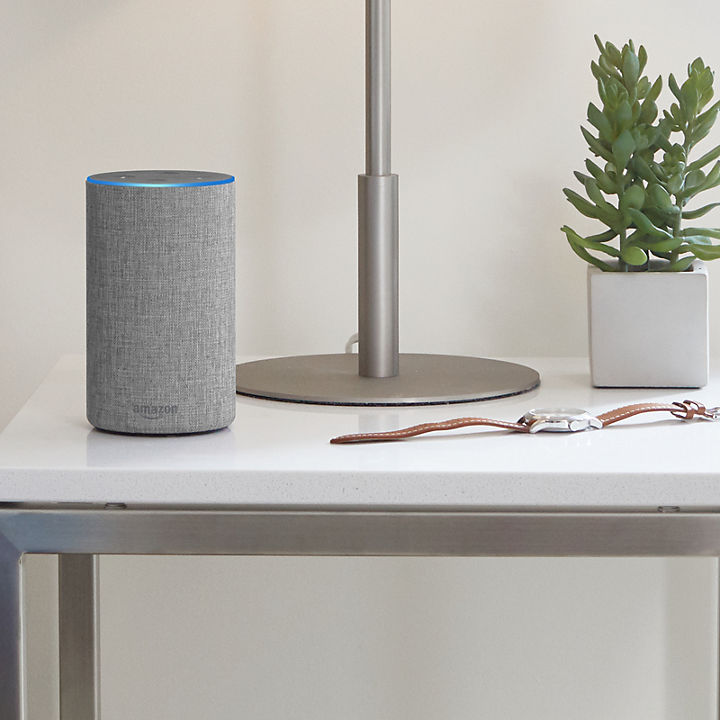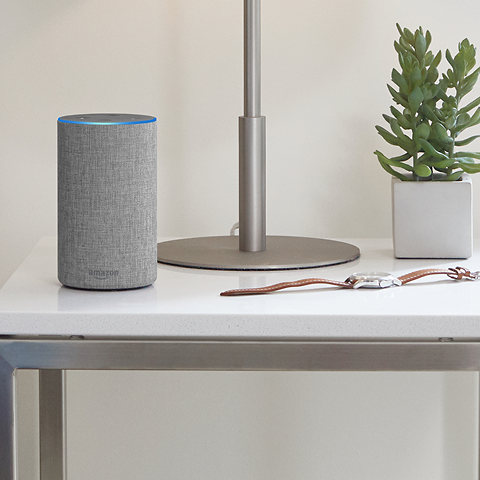 Get connected
Make the most of your smart appliances by connecting them to your smartphone or smart speaker via an app.
The Hoover Washing Machine has a clever kg feature which uses a sensor to weigh the load and makes adjustments to the wash time and water usage based on the weight. Control and monitor the appliance remotely via your smartphone. Select a wash programme, add rinses, adjust the spin speed and the temperature. You can even delay the start of the wash cycle - no longer will you have damp clothes sat in your machine for hours!
Rekindle your love for cooking with our GoodHome Bamia appliances. Place a pan on the hob and touch the interface to automatically warm your pan, or pause your cooking whenever you need with one button. We've also paired our GoodHome cooker hoods and hobs through smart connectivity to auto-adjust their extraction rate.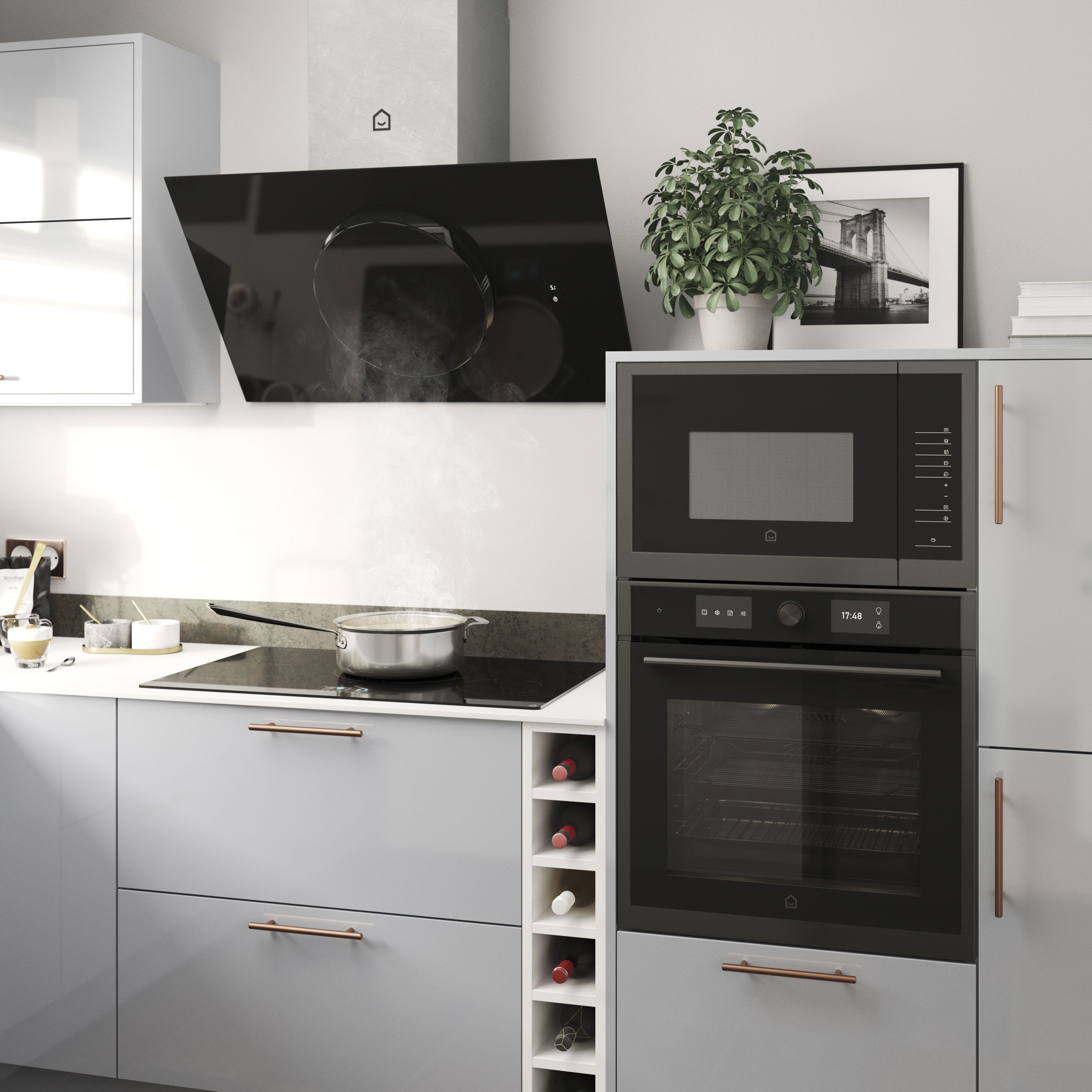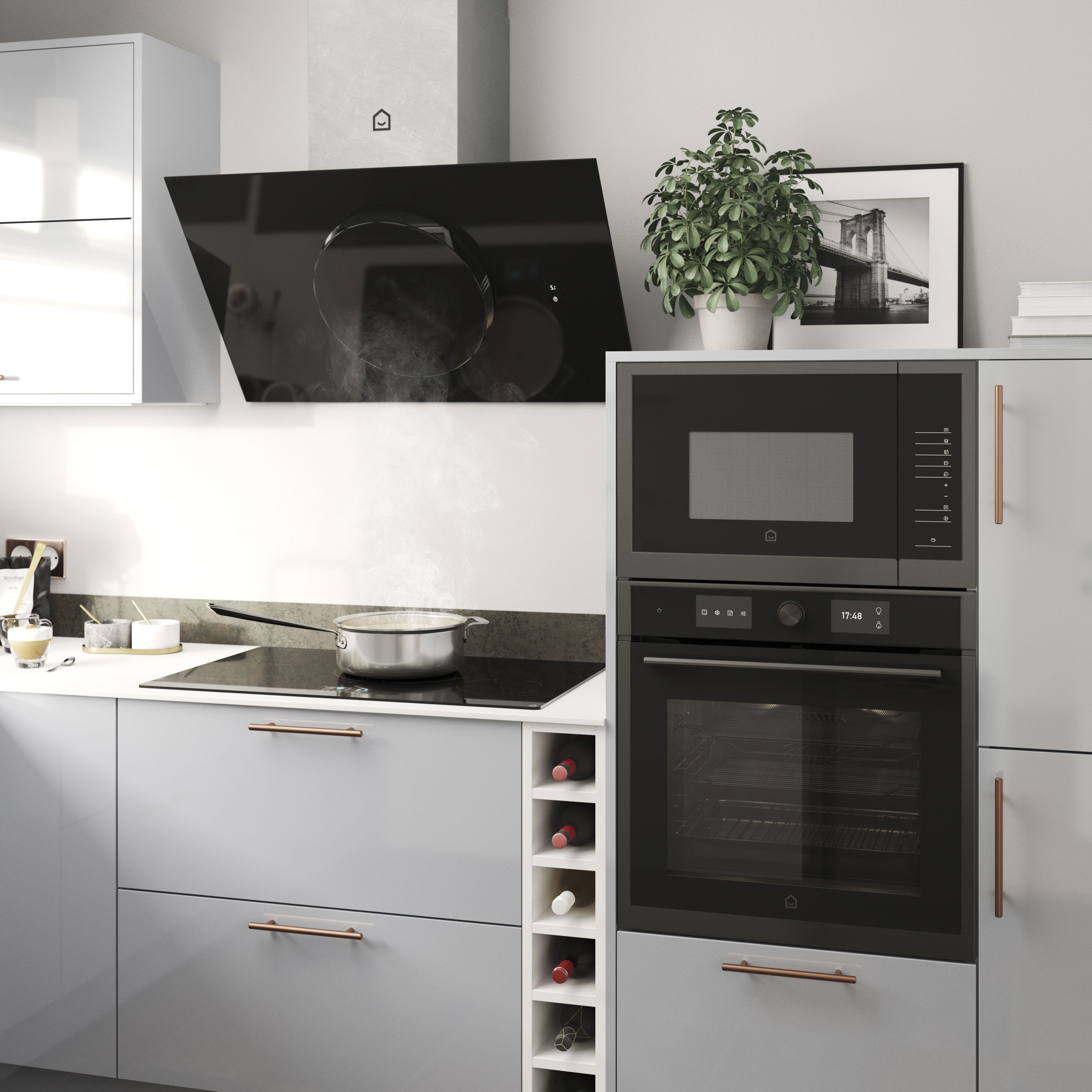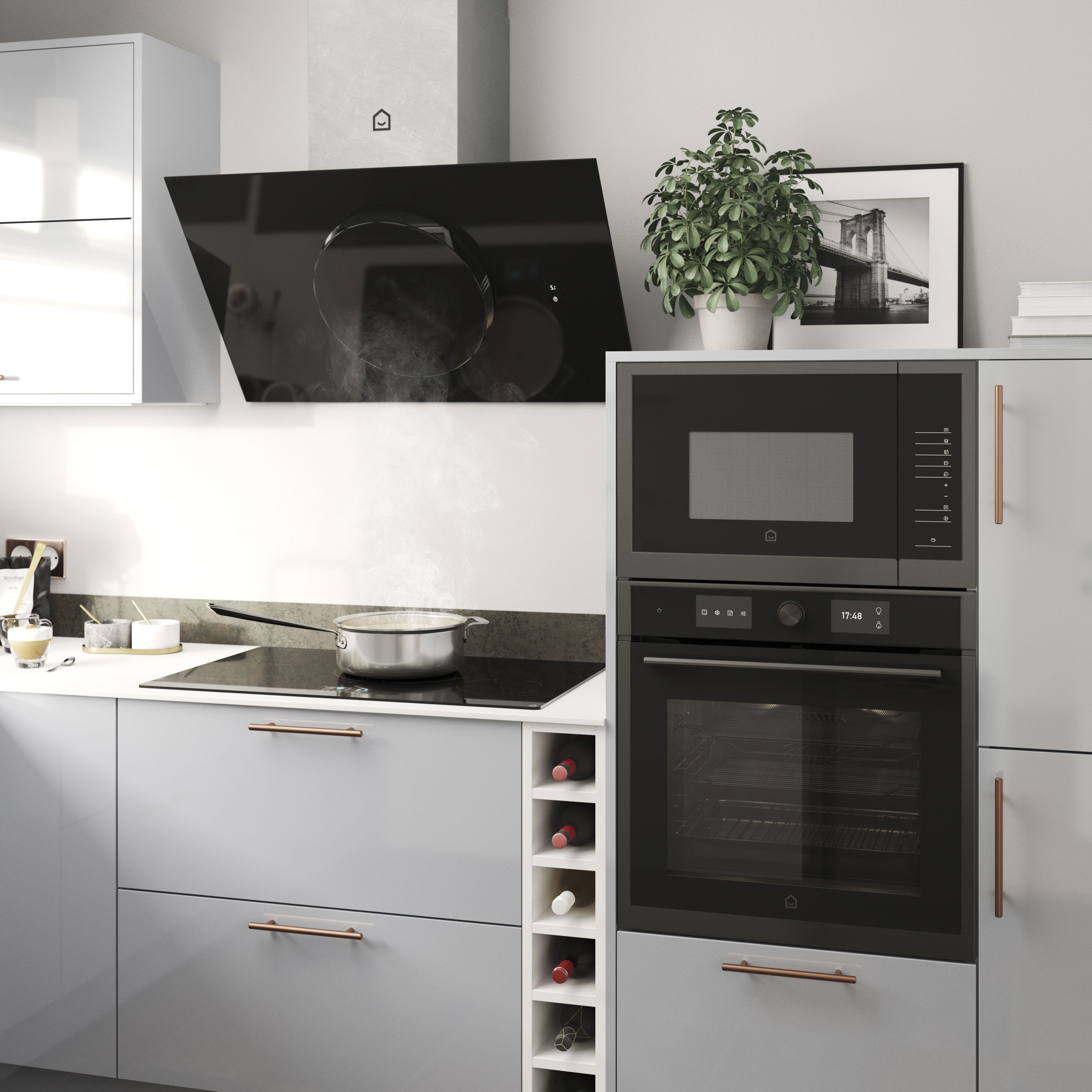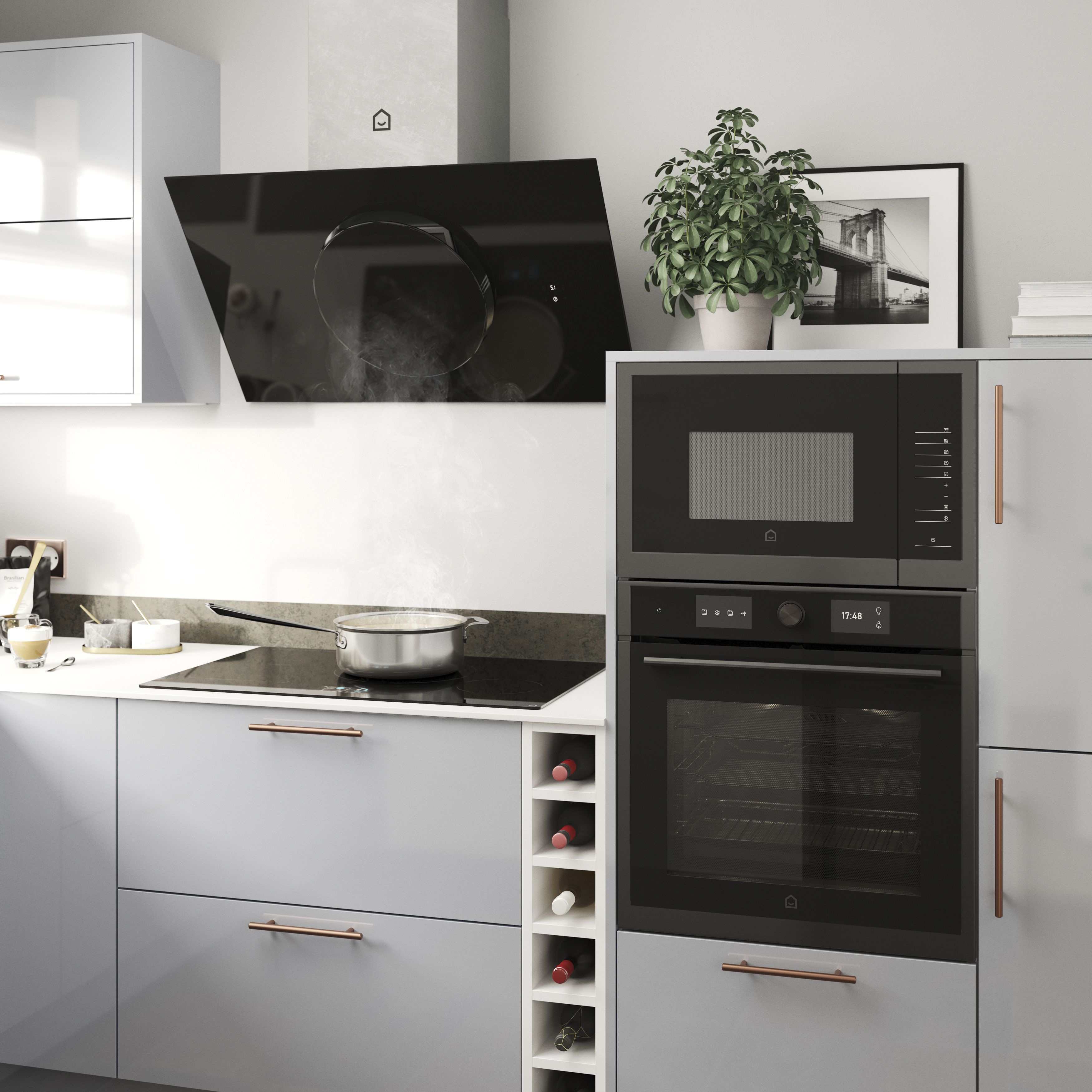 Let there be light
Light switches? Who needs them? With smart lighting you can control the lighting in your home with a voice command or with your smartphone. And that's not all - smart lighting can boost your mood, improve everyday life and keep you safe.
With a Philips Hue bridge you can add up to 50 lights of your choice. Automate your lights completely to make it seem like you're home when you're not. And with Geo-fencing technology, your lights can even welcome you home or switch off automatically when you leave your house.
Philips Hue lights allow you to change the ambience in the room. Choose a white light, warm light, or any other colour you wish to set the desired mood. Choose from lamps, light bulbs and dimmer switches. Compatible with IOS, Android, Alexa and Google. Hue can be linked to IFTTT (If This Then That Service), Nest and Apple HomeKit.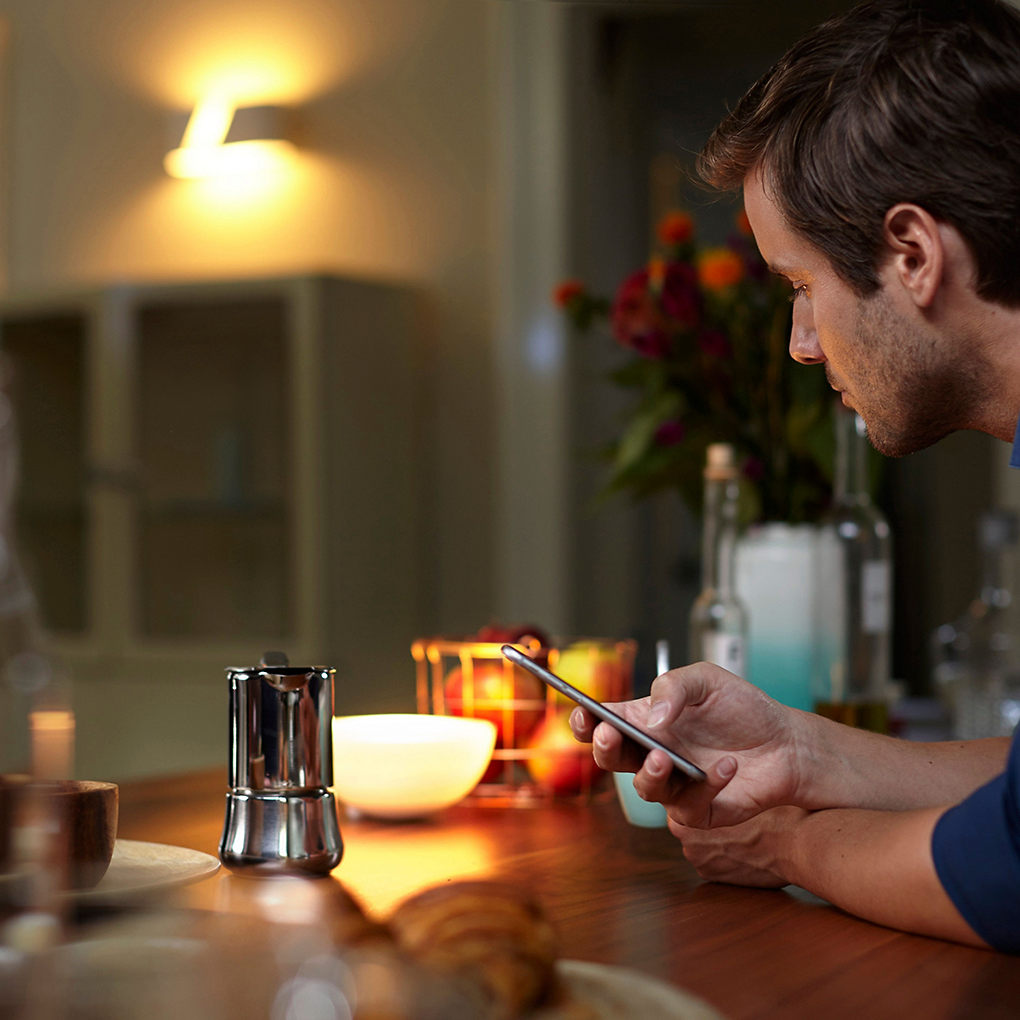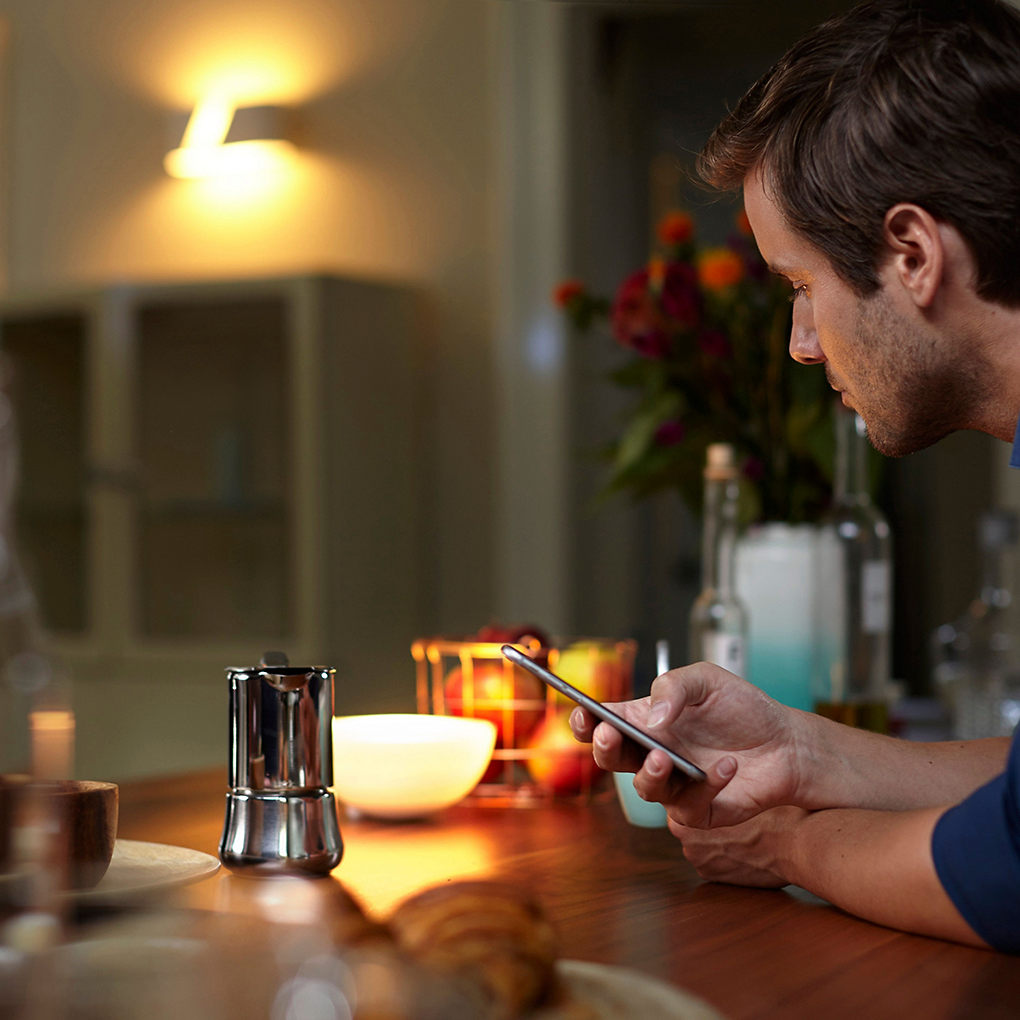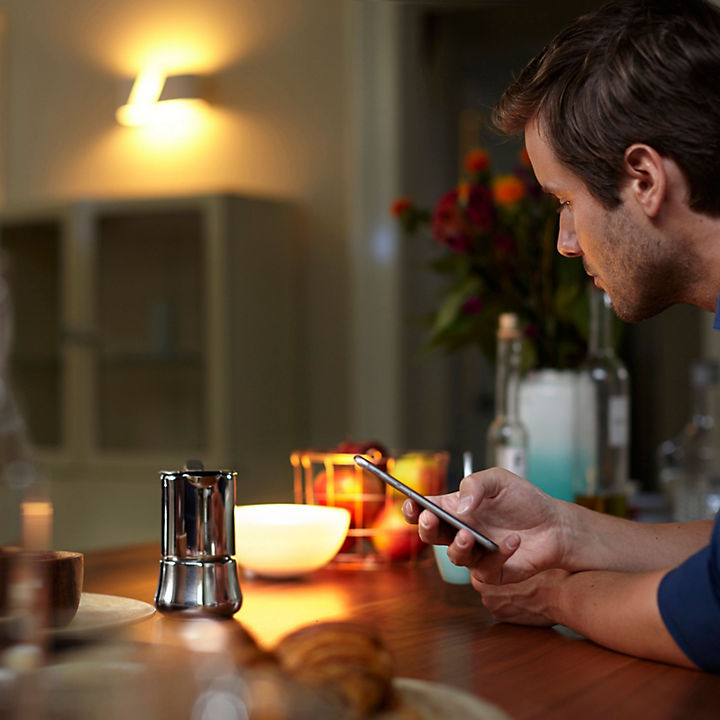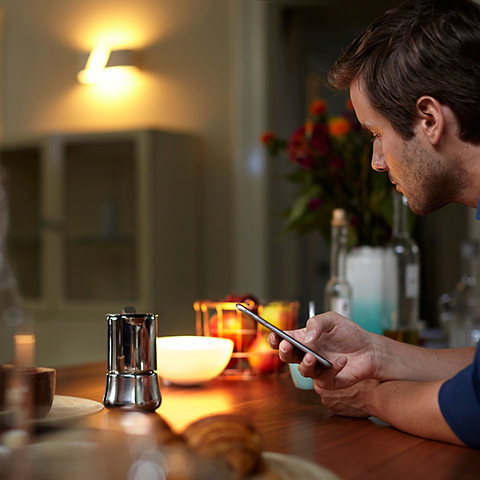 Turn up the heat
We can't get enough of the Hive Active Heating range, Hive lets you set up to six heating and hot water schedules every day, and has a six hour boost function to give you complete remote control. If you're going on holiday, just tell Hive your holiday dates and your heating system will "sleep" until you return. And, don't worry about frozen pipes, the frost protection will automatically activate if it gets below 7⁰c. By using smart heating such as Hive or Nest, you can save up to over a hundred pounds off your bill.
Another smart thermostat on our radar is the Nest 3rd Generation Learning Thermostat. It learns the temperature that you like, then programmes itself to follow your natural rhythm. It can control your hot water tank and turn itself down when you're away, among many other clever features. This smart thermostat is Wi-Fi and Bluetooth enabled – it doesn't require a Wi-Fi connection but if you are connected, extra features are available in the Nest apps.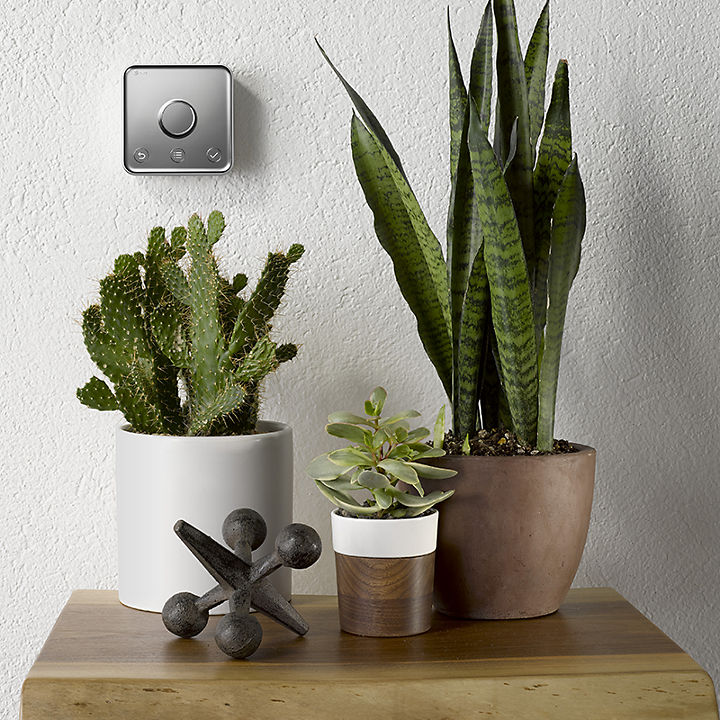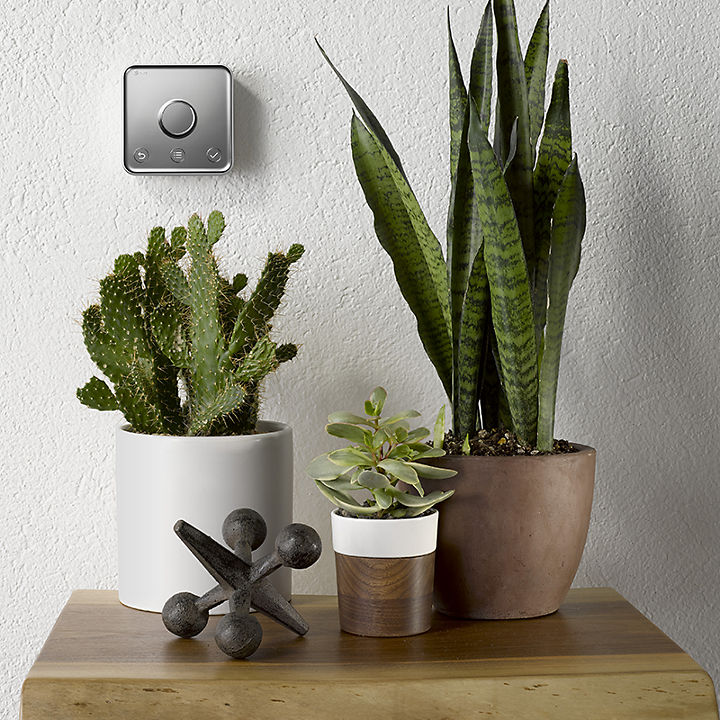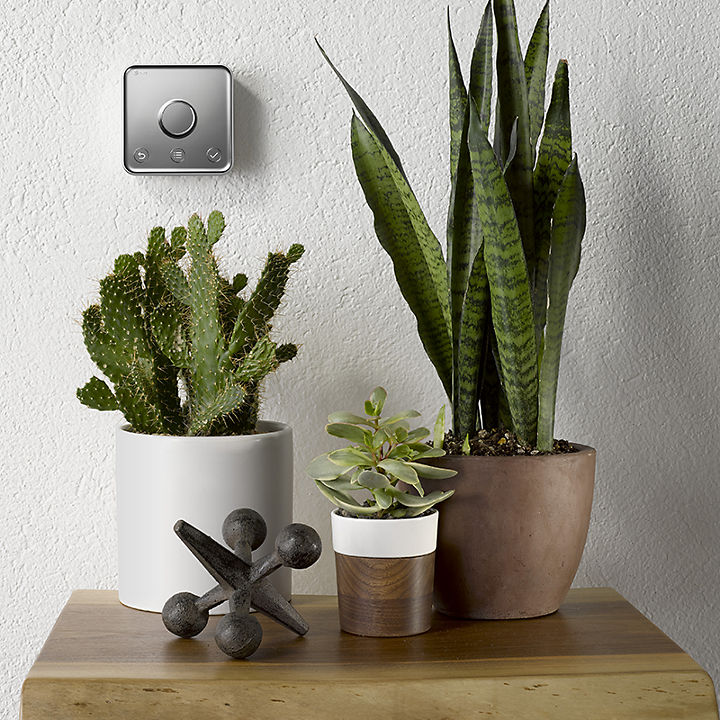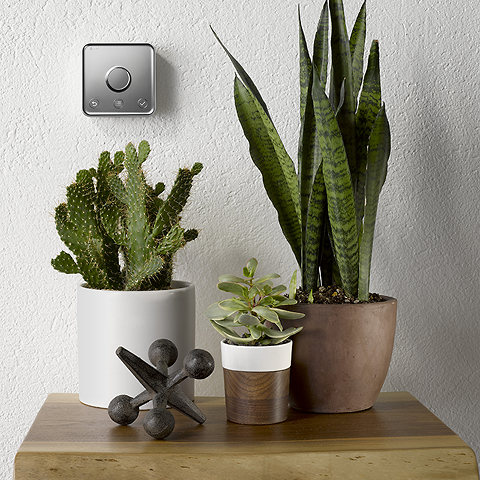 Get the modern look
As homes embrace smart technology, it's only fitting that the look of the kitchen should mirror these modern advances. Contemporary kitchens are all about smooth lines, reflective surfaces and staying clutter free.
Our GoodHome Stevia kitchen is ultra-stylish and a popular choice with our customers. Available in matt pewter grey, gloss anthracite, gloss cream and gloss white.
The doors on our GoodHome Alisma kitchen range are lacquered to give them a real depth of colour. Creating a glass-like finish that's super reflective and great for smaller spaces. Available in gloss grey and gloss white. Check out our article, Contemporary kitchen design ideas for more modern kitchen inspiration.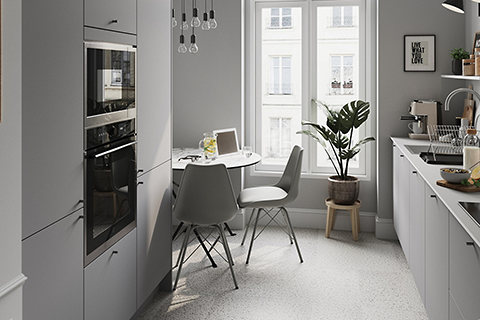 ---