How to create a breakfast bar or island
Introduction
A breakfast bar can be a great addition to revamp your kitchen. But before you begin picking out the worktop and base cabinets, it's worth spending a little time planning. Firstly, think about where it will go, making sure you'll have enough space to walk around it once it's installed. If you're planning on having seating around the bar, you'll need to take this into consideration.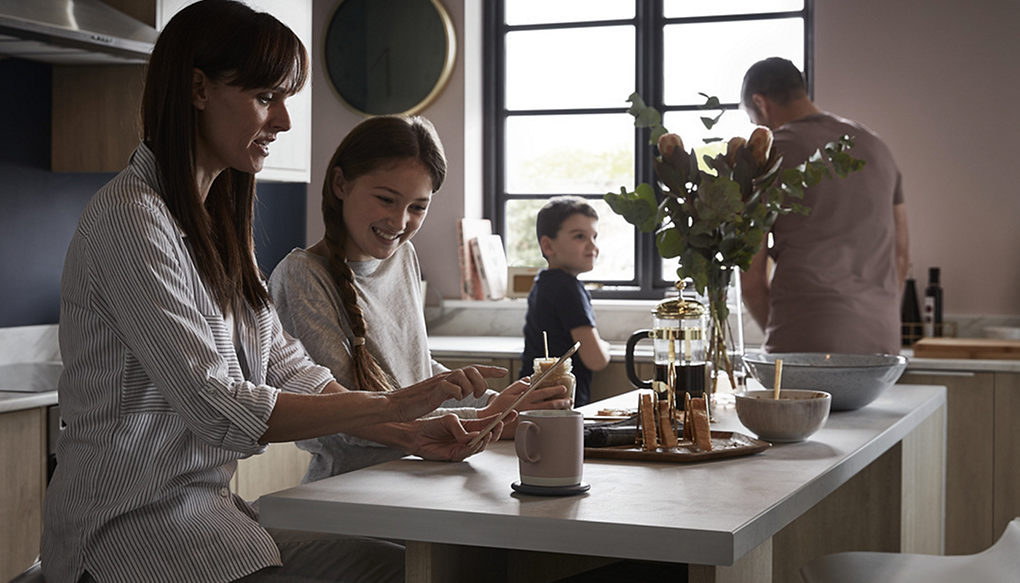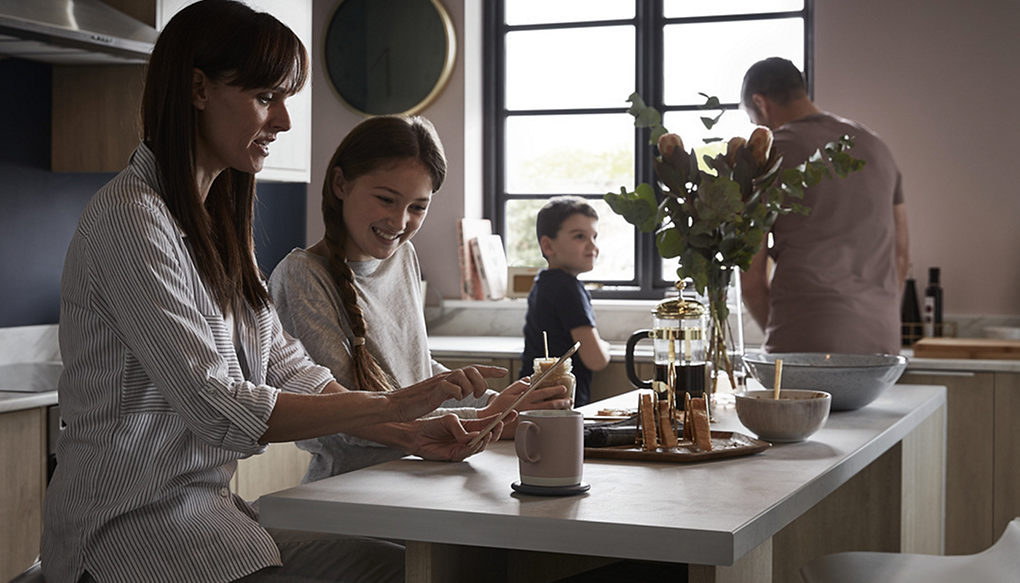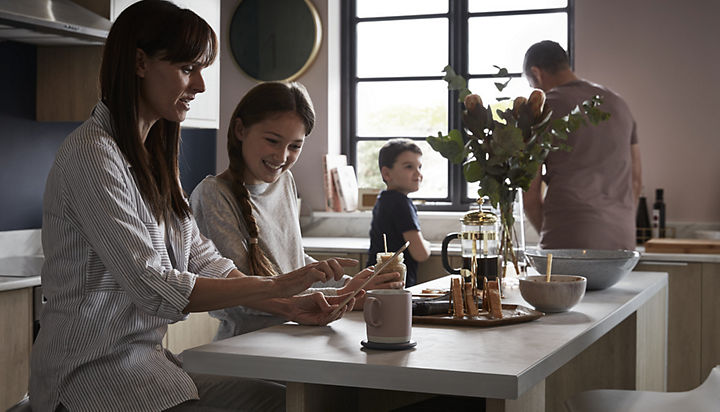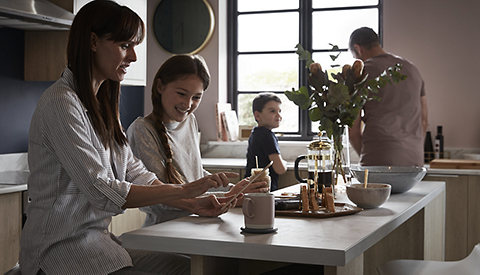 Why create one?
Kitchen islands add another dimension to your kitchen, allowing you to open up the space and make the whole room feel more sociable. They also offer an array of practical benefits to improve your everyday life, such as:
Access - kitchen islands allow better access to cupboards, and facilitate movement around the kitchen – especially when used in an open plan layout
Seating - having seating combined with a kitchen in the form of a breakfast bar or island seating can remove the need for tables and chairs elsewhere in the home
Storage - they can create extra storage space beneath the countertop
---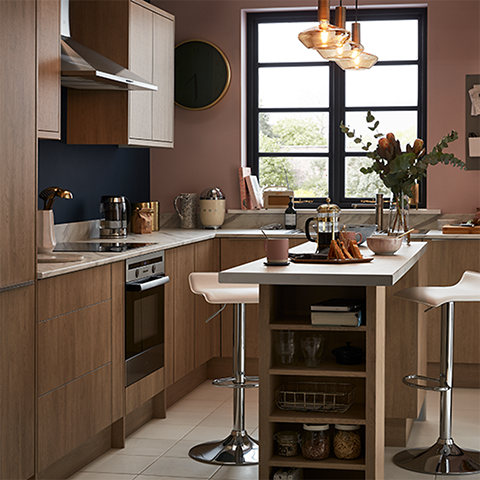 Tools & materials for the job:
Step 1
Once you've picked your base cabinets, remove any doors and drawers if necessary and position these where you want your breakfast bar. Check they're level. You'll need to drill a 3 mm pilot hole in the frame adjacent to each door hinge – we recommend it's best to clamp the edges of neighbouring cabinets together, so you have both hands free for drilling. Use 63.5 mm cabinet screws to secure the cabinets together. Put the cabinets in position and use chalk to mark the edges onto the floor.
Step 2
Put the cabinets to one side and cut lengths and widths of timber batten to size so they'll fit inside the chalk marks.
Step 3
If you have a wooden floor, use long wood screws to fix the batten to the floor. If you have a concrete floor, use heavy duty extension bolts.
Step 4
Position your cabinets onto the battens and fix in place with regularly spaced screws. Once secure, you can put your doors and drawers back onto the cabinet base unit.
Step 5
If you've decided to add electrical sockets to your breakfast bar, now's the time to hire an electrician to do this for you.
Step 6
Attach the worktop or breakfast bar to the island using the steps in our 'How to fit a kitchen worktop' article
Step 7
You'll need to hide the cabinet legs and / or timber batten with a plinth.
---
Our kitchen installation service
We work with approved installers to help coordinate your kitchen project from start to finish. Our range of flexible finance options means you can find a plan to suit you. We also provide a 2-year workmanship guarantee for peace of mind. Find out more about our installation service and book a free planning appointment to get started.