How to measure your kitchen
All you need to know about measuring your kitchen
It's easy to get swept up in the excitement when designing a new kitchen – but before you fill up your mood board, don't forget about the basics. The measurements of your kitchen will form the basis of your design. So, we've created a guide to make sure you get all the important ones noted down.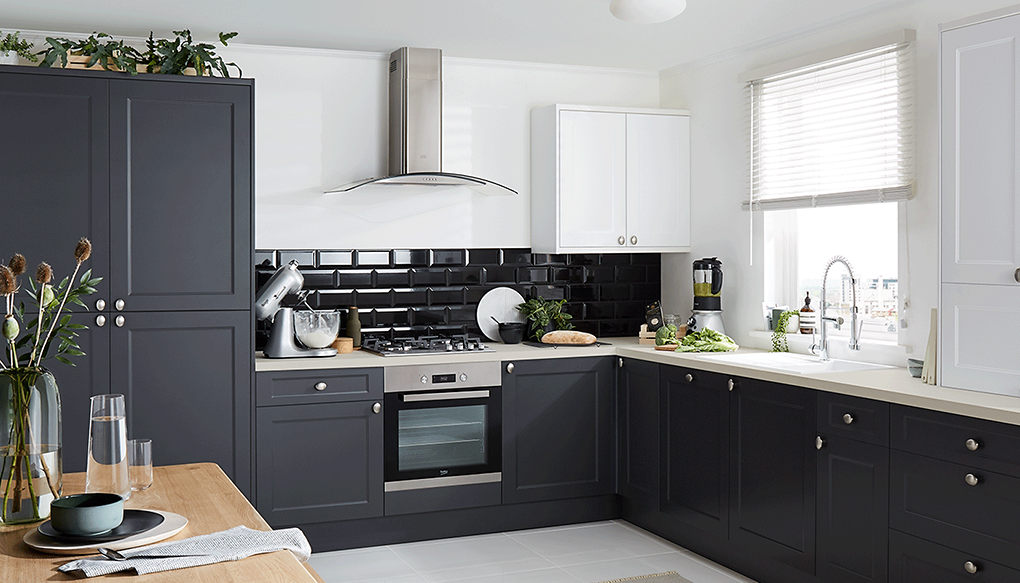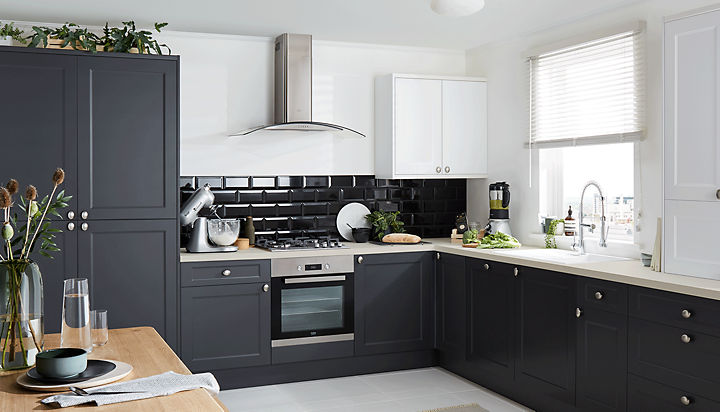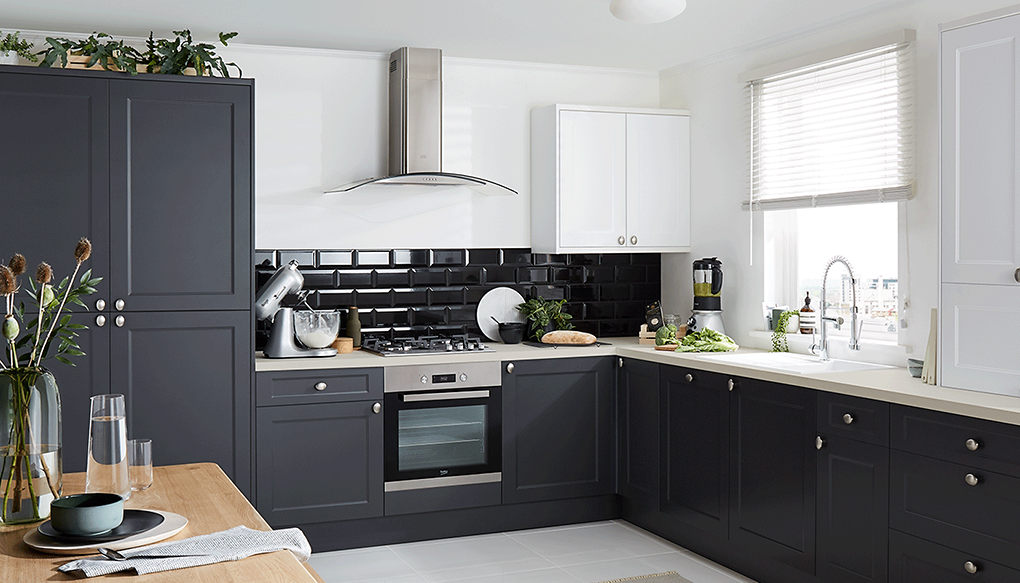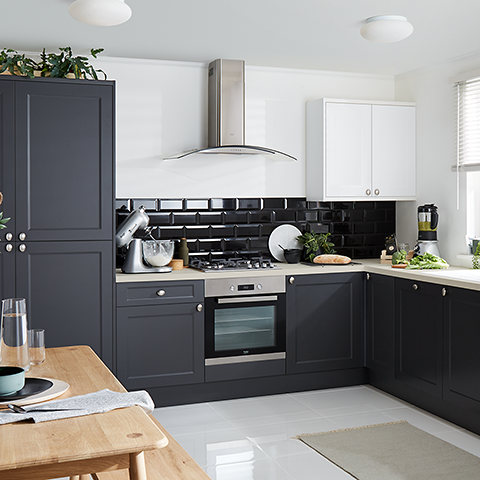 What you'll need
Measuring your kitchen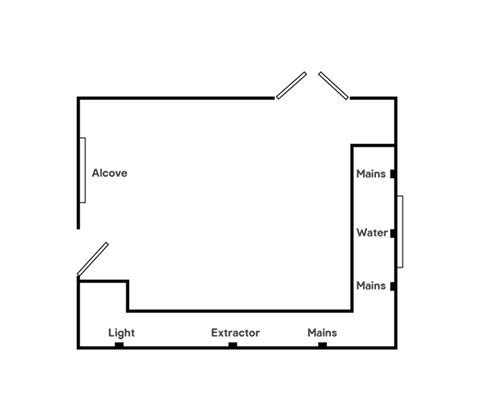 Step 1
Start by sketching your floor layout, you can download our graph paper as a guide. It doesn't need to be accurate, just the rough shape, including anything that sticks out into the room, such as a boiler. Mark positions of doors and windows, plus the direction in which they open.
Don't forget to show where services are currently located for water, electric, and gas. Remember, the measurements are what's important here – not the drawing. As long as your diagram is clear and your numbers correct, you don't need to produce a work of art!
Top tip
Take some photos of your kitchen and any bits you're unsure about.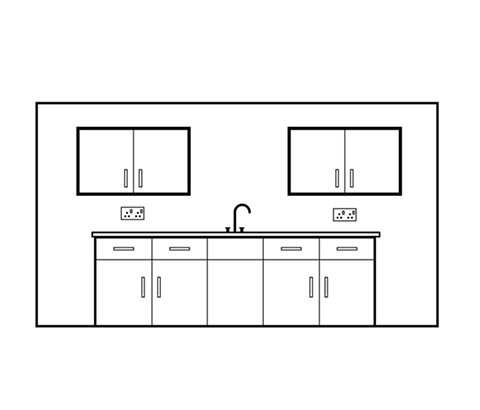 Step 2
Next, you'll need to make a sketch of each wall, including any windows, electrical fittings, gas cooker points, radiators, air vents, or extractor fans, and any other fixed objects that it will be necessary to work around.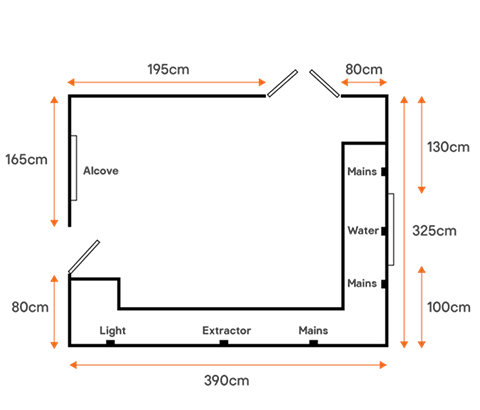 Step 3
Start by measuring between each fixed point in the room, this means measuring the distance from the edge of the door frame architrave to the corner of the room, the corner of the room to the window reveals and so on. Measure the size and position of all fixed objects and record the dimensions as you go.
Top tip
Pick a starting point and work clockwise from it to make sure that you don't miss anything out. And measure everything twice!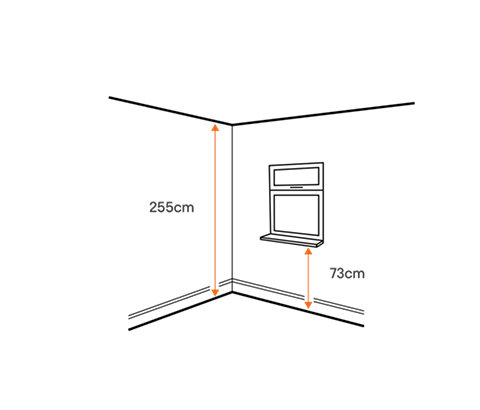 Step 4
You'll also need to measure the rooms height, and any other vertical distances until the whole room is mapped. Walls aren't always straight, so measure from the top, middle, and bottom if you can.
Don't be tempted to stand on existing worktops or a chair when measuring at a high level. Always use a step ladder when taking high level measurements.
Top tip
Extractors should be vented outside wherever possible. So, check it's on an outside wall and there's no obstacles on the other side of the wall, such as a car port or soil stack.
Step 5
Now you have accurate sketches of your kitchen ready for planning its new look! Book a free planning appointment with one of our expert showroom advisors, and they'll help bring your vision to life.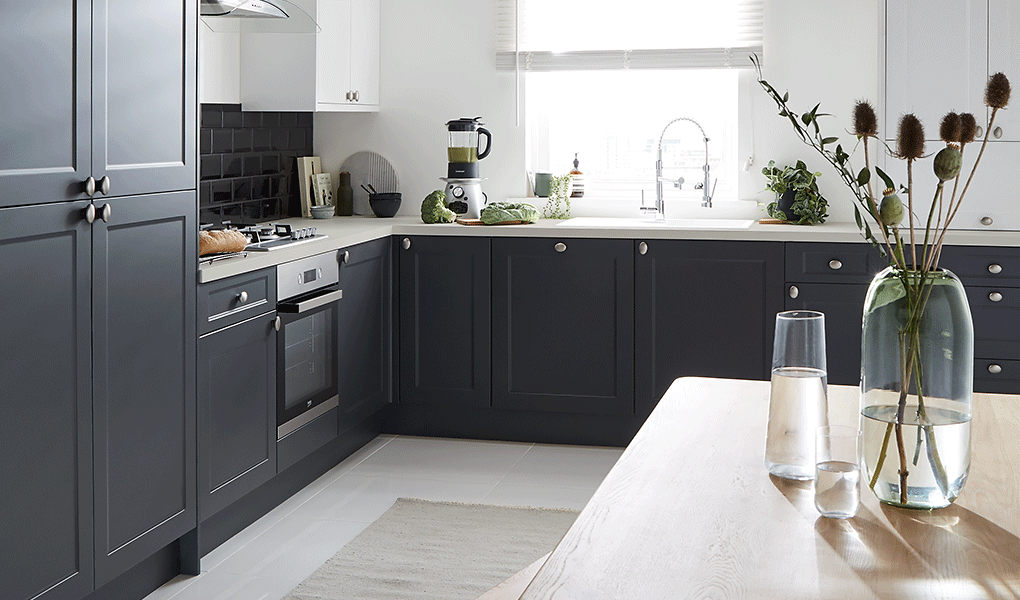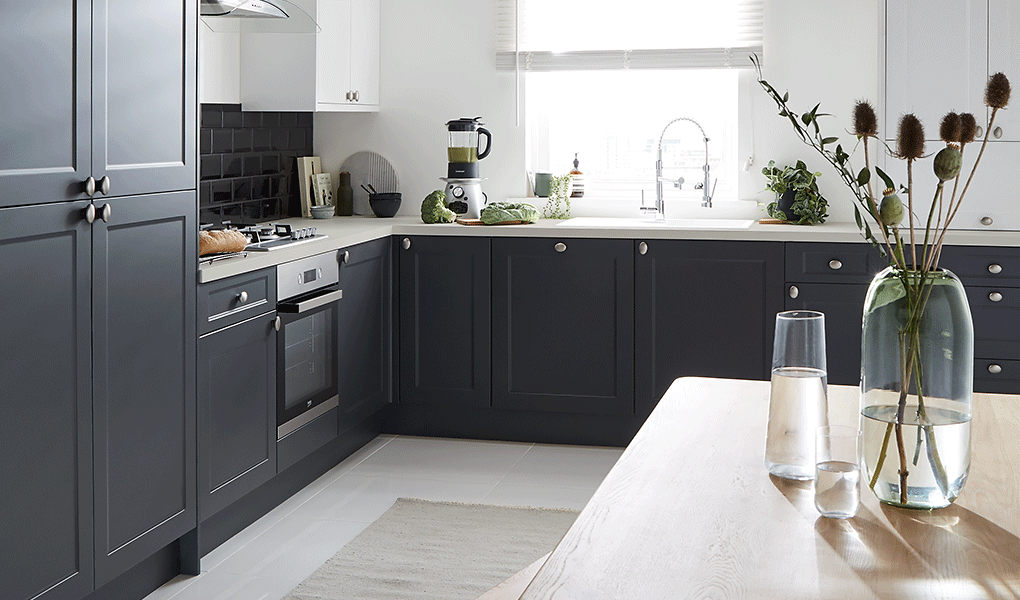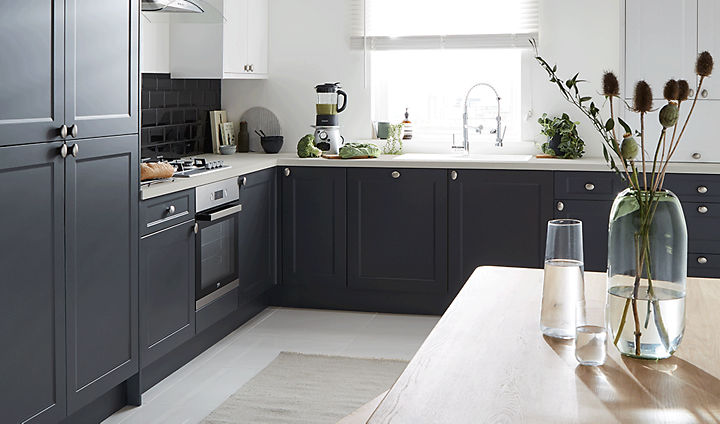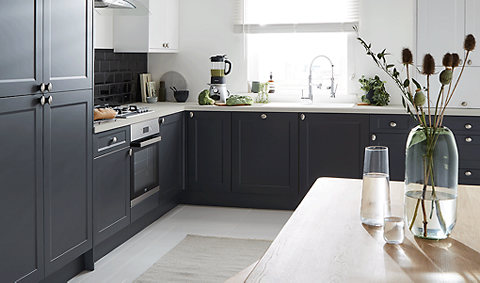 If you want to carry on your kitchen research, check out our article; Kitchen design 101: Plan the perfect kitchen layout, to find out all you need to know about the working kitchen triangle. Or have a read of Finding the perfect kitchen to match your room shape, for some insider knowledge about U-shaped, galley kitchens, and everything in between!
Get it installed
Our showrooms team are there to coordinate your whole project from start to finish. Including planning your design, placing your order, arranging delivery, booking installation, and checking in with you once the project is complete.
We offer a full wet or dry installation service – this means we can remove your old kitchen and install your new one, including plumbing, gas, and electrics. Our installers can also help complete the finishing touches – including lighting, flooring, and tiling.
All our installers are fully vetted and DBS checked. What's more, we provide a 2-year workmanship guarantee for total peace of mind. Find out more about our installation service.