The best sustainable appliances for your kitchen
Let's face it, choosing an appliance for your kitchen is not something you want to be doing in your spare time. We know it can be a boring task, but it still needs to be done.
So, we thought we'd spice things up a bit. We've hand selected our best eco-friendly kitchen appliances to match your lifestyle. Through the power of personality quiz style descriptions, we'll help you identify your ideal kitchen appliance (as well as tell you all about it's great eco and energy credentials).
Sound like fun? We thought so too. It's time to find your perfect match…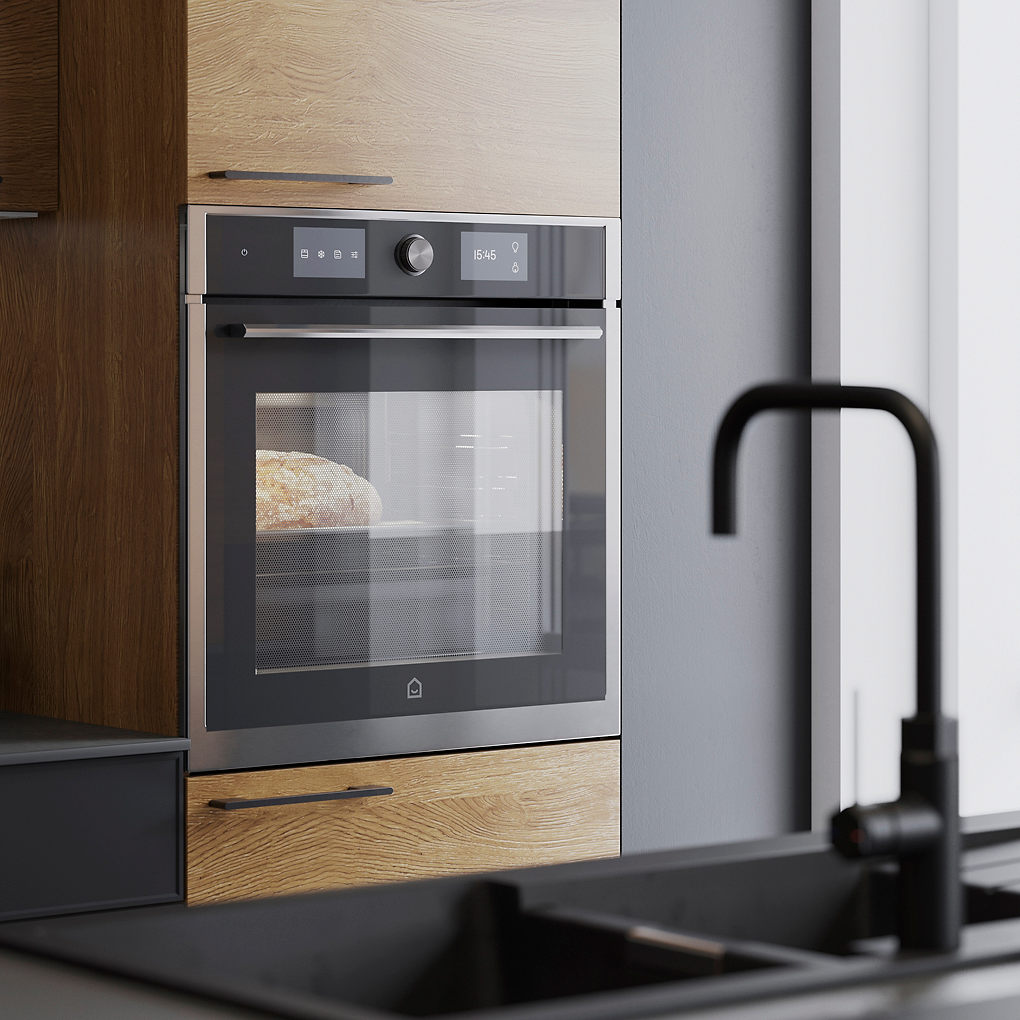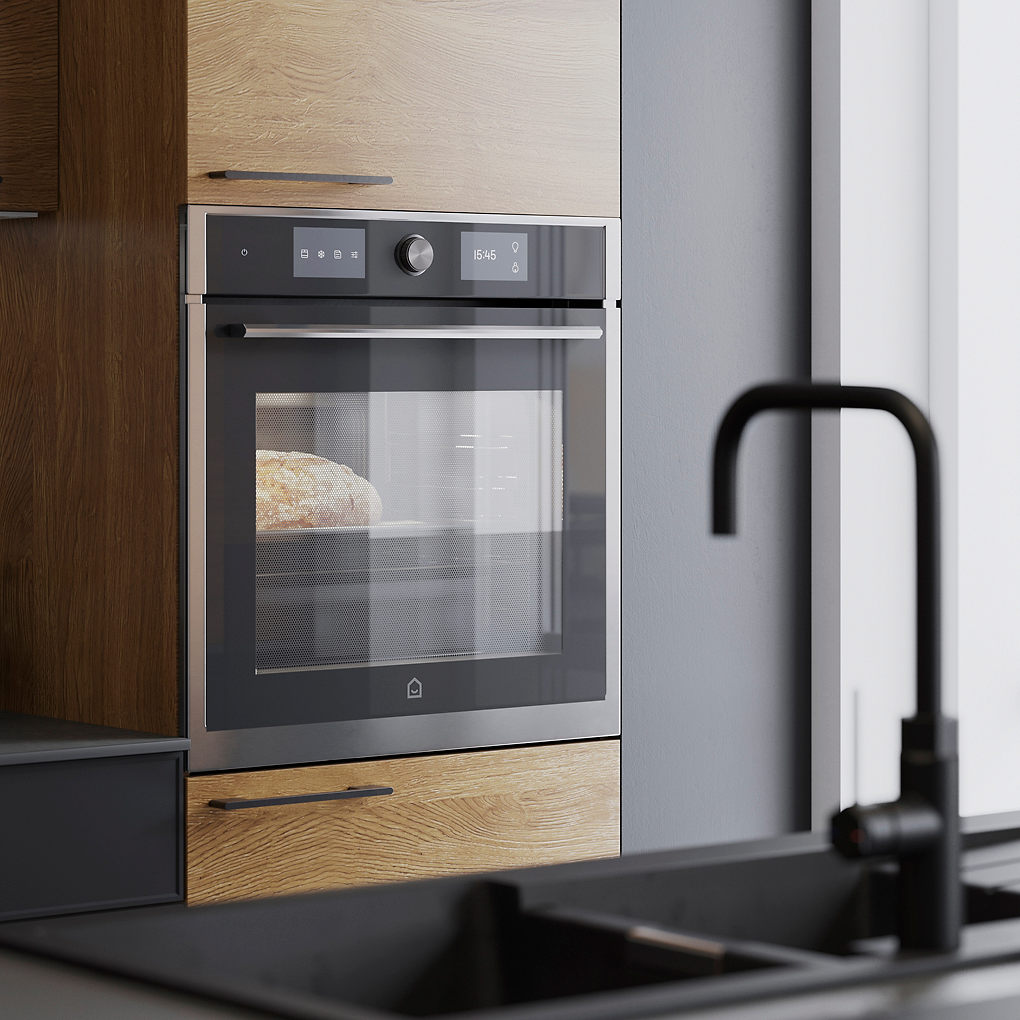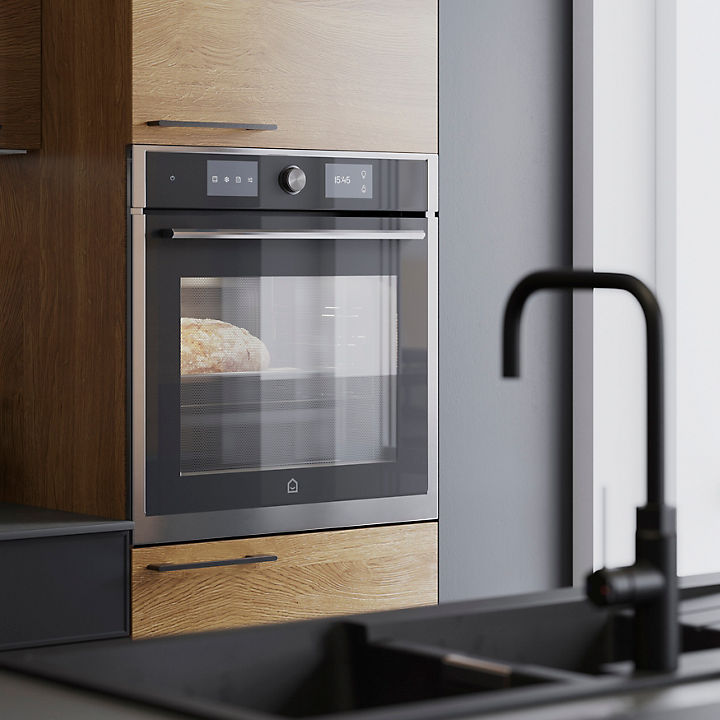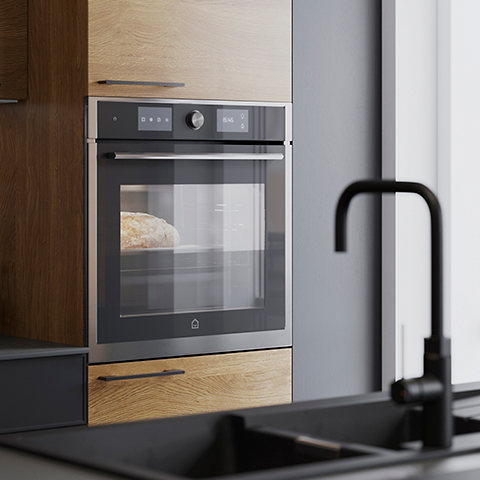 The baking buff
Your heart races when you hear anyone utter the phrase "cake sale" and your cupboards are full of every baking gadget known to man. You're always looking for an excuse to bake something. You've made it to the weekend? Calls for a Victoria sponge I'd say. Some left-over carrots in the fridge? Might as well whip up a carrot cake. You've lost count of how many banana breads you baked during lockdown, but it was probably averaging at about three a week. You can confidently say you've mastered sourdough, and you've never, ever missed an episode of the Great British Bake Off.
Boasts an energy rating of A+.
It is energy efficient, making it good for the environment as well as your energy bills.
Eco-cooking oven functions help save energy without affecting performance. Your souffle will still come out perfectly every time.
The timer automatically turns off and uses residual heat to finish the cooking process, improving energy efficiency.
All GoodHome ovens come with a 5-year warranty.
The culinary whiz
Cooking is your passion. The kitchen is your happy place, an hour in there feels like a minute to you. You've perfected your pancakes, your risotto is seasoned impeccably, and you can poach eggs with your eyes closed. Everyone in your household is constantly asking you what's on the menu, and you're always ready with the answer. In fact, you're thinking about breakfast before you've even finished cooking dinner…
Designed with quality in mind to provide ultimate performance, all our GoodHome Hobs come with a 5-year guarantee.
The brand-new innovative interface makes this hob easy and simple to use.
It's flexible zone cooking means you can choose various positions to cook almost anywhere on the hob, enabling the use of multiple smaller pans or large pan.
Energy efficient, making them good for the environment as well as your energy bills.
Energy rated A to A++.
For automatic control, pair your GoodHome hood with a GoodHome induction hob allowing the hob to intuitively control your cooker hood.
It's high extraction rate makes it highly effective at removing unwanted smells and steam.
Extraction levels automatically adjusts to activity on the GoodHome Bamia hob through smart technology.
The master of batch cooking
Boxes of chilli con carne and lasagne are stacked high in your fridge, mimicking a game of Jenga. If you're not careful they'll all come tumbling down. You're always thinking ahead, and you hate to see food go to waste. However, no matter how hard you try, it can sometimes be a struggle to use up all of your fruit and vegetables before they go bad. Hey, it would be okay if you had more mouths to feed, but it's just you and your partner in crime.
HarvestFresh™ unique crisper drawer technology uses 3 colour light technology, which cleverly mimics the 24 hours sun cycle and natural sunlight, ensuring essential vitamins in fruit and vegetables are preserved for longer.
Defrosting the ice build-up in your freezer is a time-consuming and frustrating job, with Frost Free technology this isn't a problem anymore as it automatically defrosts the freezer.
The handy open door alarm function lets you know when the door has been left open.
The multi-tasking maestro
The family organiser is jam packed with things to do. In between driving the kids to football practice and piano lessons, doing the weekly food shop, and tidying up after playdates, you've barely got time for yourself. Friends and family refer to you as the multi-tasking prodigy, and you never miss a beat. Although if you were offered the chance to clone yourself, you'd seriously consider it. If there's anyone who deserves a spa day, it's you.
Kg mode - this handy mode detects the weight and type of load and automatically adapts the wash settings saving you energy and money.
Wi-Fi connected – you can connect to the machine via an app on your smartphone. Receive notifications when your laundry is ready.
Steam function - adds steam to the wash cycle to keep clothes smelling great and making them easier to iron. Saving you precious time.
The 8kg capacity is perfect for medium to larger homes.
Includes handy start delay feature of up to 24 hours so you can plan in advance.
Energy rated A.
Rapid 14', 30', 44', 59' minutes programmes.