How to choose a kitchen sink
Find the best sink for your kitchen
Sinks see more than their fair share of use in a busy kitchen. So, it's worth doing your research to know what types of kitchen sinks are available, and which will work best for your needs. We've got plenty of different sink materials, sizes, and configurations to choose from.
The kitchen sink you choose will depend on a number of factors – your budget, décor style, how often you use your kitchen, whether you have a big or small kitchen, and so on. Whether you've always had your heart set on a ceramic sink, or you're not particularly fussed (as long as it's scratch resistant). We'll help you narrow down your search and select the perfect kitchen sink for your home.
• What to consider before buying a kitchen sink
• Which sink materials can I choose from?
• Kitchen sink materials - pros and cons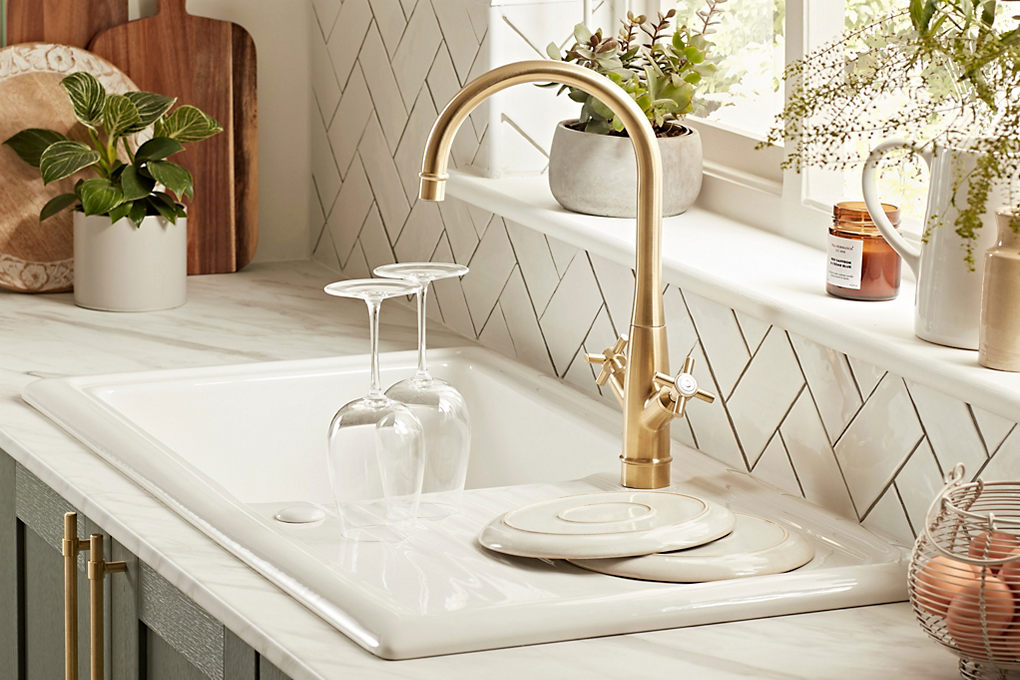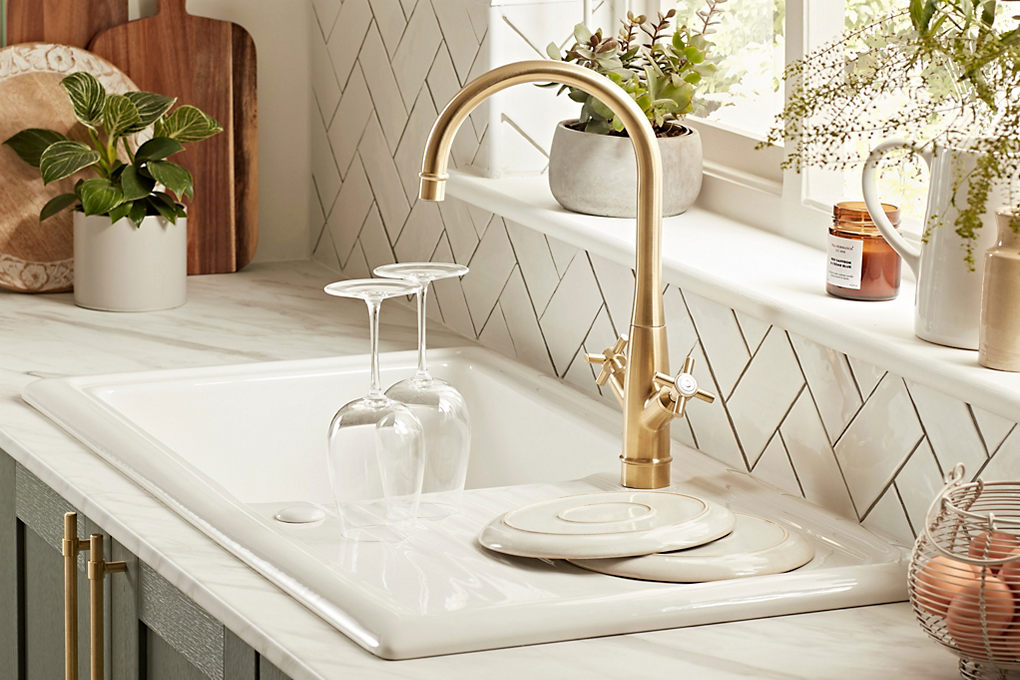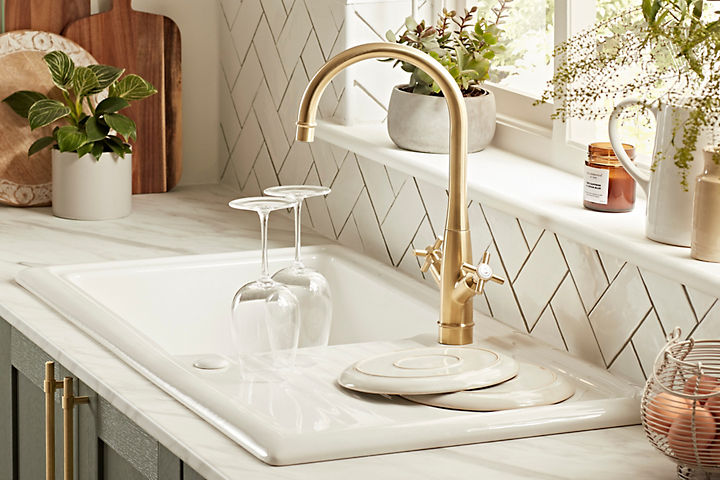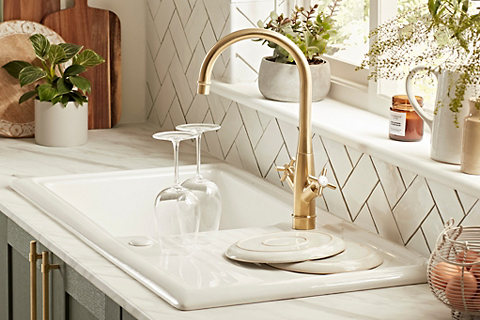 When choosing your sink, start by considering the following:
Is the sink being bought as part of a whole kitchen project, or just to replace a current sink? If you're replacing your sink, you'll need to consider the existing cut-out size to make sure your new sink fits.
If you're buying a sink as part of a whole new kitchen, you'll need to consider the size of the kitchen and what you'll use the sink for when determining your sink size. If you frequently use large pans or baking trays, it might be worth getting a sink with an extra wide or extra deep bowl – or even a 1½ / double bowl.
If you don't have a dishwasher in your kitchen, make sure you get a sink with a built-in drainer, so you have enough space to let items dry after you hand wash them.
Finally, you'll need to decide what material you want your sink to be made from. Each material has its own benefits as well as cost.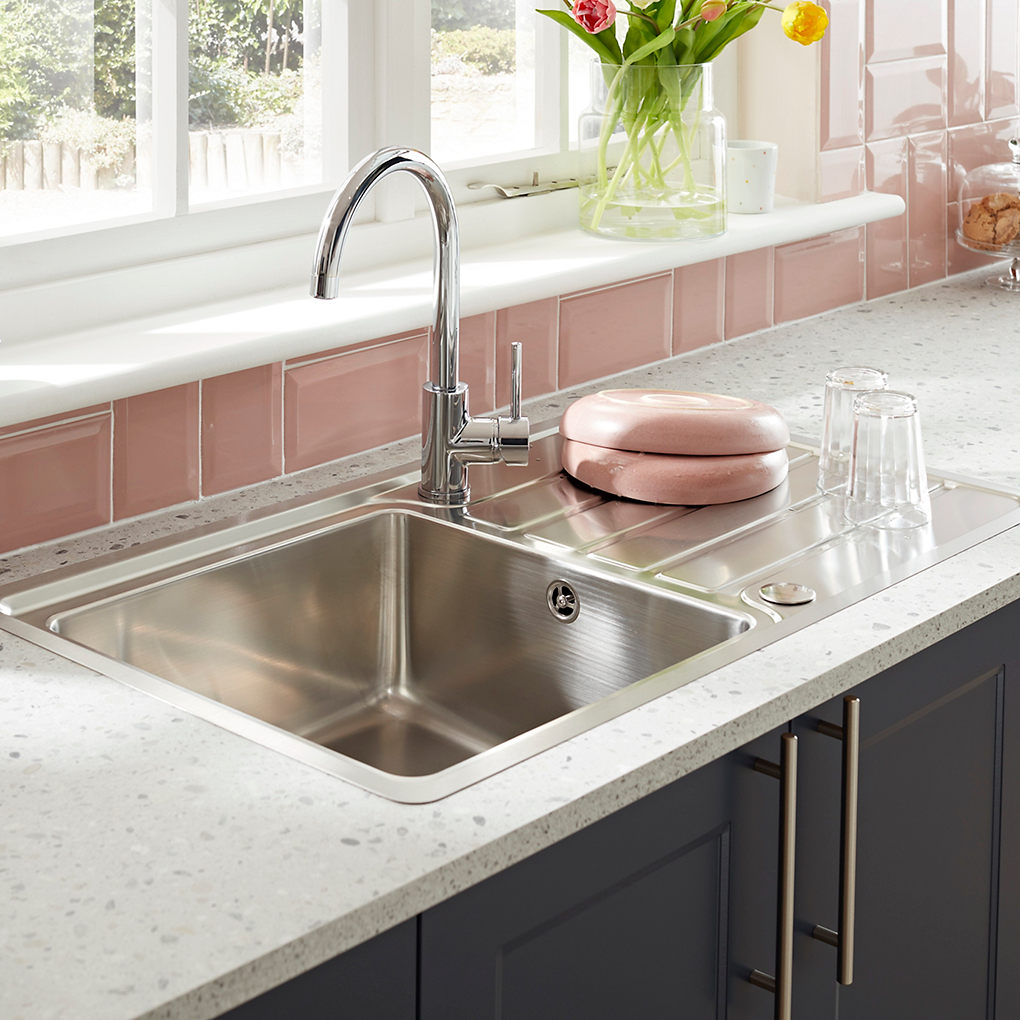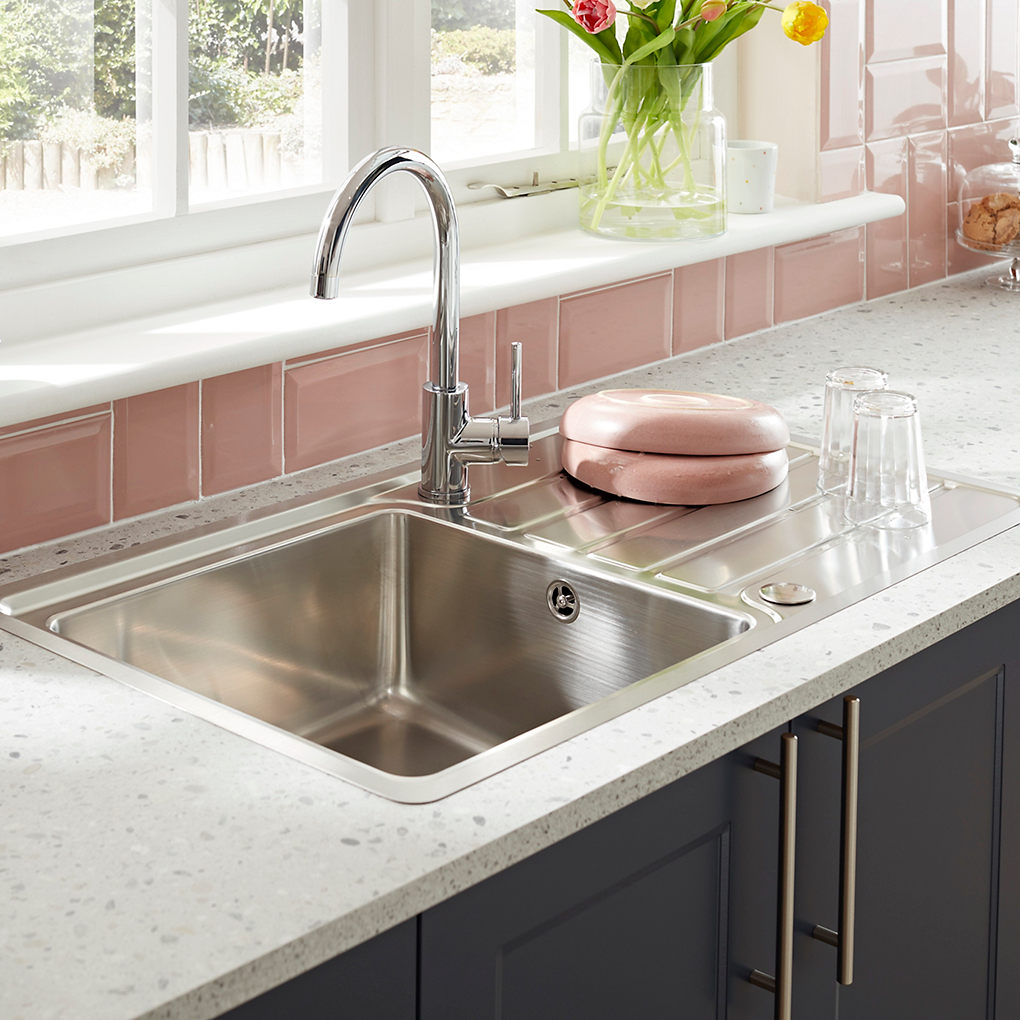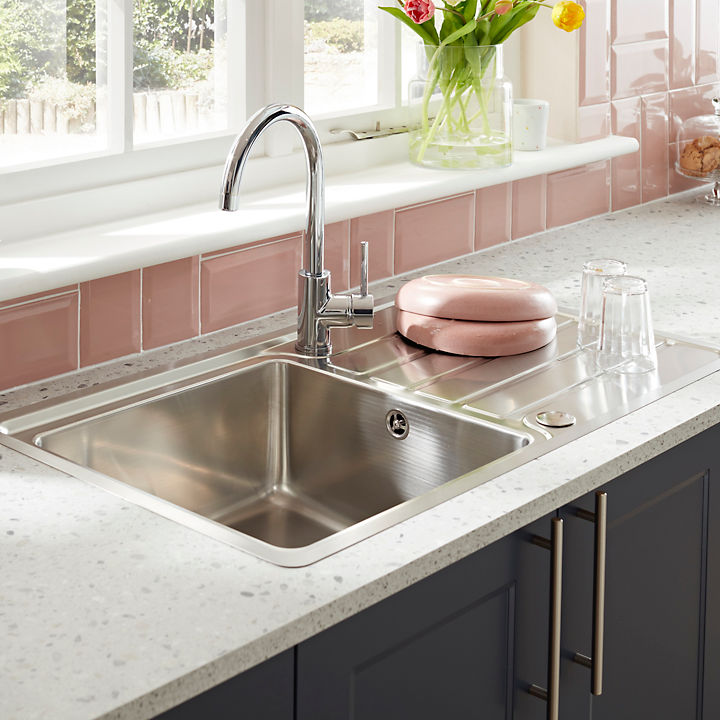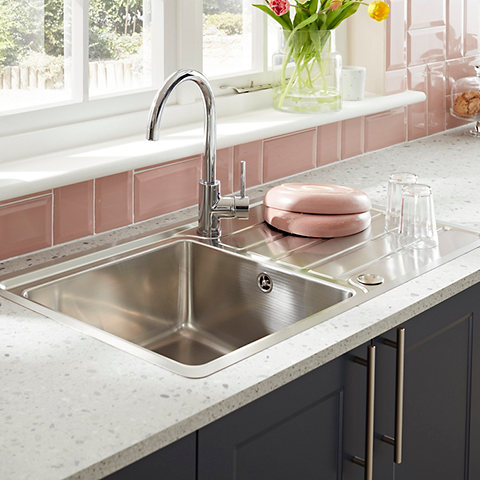 Compare kitchen sink materials - pros and cons
What is the best material for kitchen sinks? Well, it depends what your priorities are. All sink materials have their advantages and disadvantages. We've created this table to help you weigh up the pros and cons of our sinks. Whether your priority is colour, affordability, or low maintenance - we'll help you find the ideal sink material for your kitchen.
| | | | | | |
| --- | --- | --- | --- | --- | --- |
| | Stainless steel sinks | Linen stainless steel sinks | Resin sinks | Composite quartz sinks | Ceramic sinks |
| Scratch resistant | No | No, however the microdot finish helps to hide imperfections. | Yes | Yes | Yes |
| Heat resistant | Yes | Yes | Yes | Yes | Yes |
| Cost | € | € | €€ | €€€ | €€€ |
| Maintenance | Medium | Medium | Medium | Low | Low |
| Durability | Low | Low | Medium | High | High |
| Finish options | Stainless steel | Stainless steel | Black, white, grey | Black, white, grey | White |
| Guarantee (GoodHome and Cooke & Lewis sinks only) | 15 years | 15 years | 15 years | 15 years | 15 years |
Now that you've chosen the perfect sink for your kitchen, the next step is getting it installed. Read our how-to for a step-by-step guide on fitting your new sink. Looking for some advice on choosing a kitchen tap? Read our buying guide to find out more about our range of kitchen taps and to find the right one for you.