Kitchen taps buying guide
The stylish kitchen finishing touch
When choosing a tap, the first thing to think about is where will your tap be mounted – this is dependent on where your tap hole is currently or if your changing it based on a new project. There are two different mounting types, sink mounted or worktop mounted. You'll also need to make sure that the tap you choose has a spout that reaches the centre of your sink to ensure full functionality of your tap, so have your measurements to hand before you shop.
What style of tap are you looking for? We have U or F shaped available in top or side levers, or spring-neck and pull-out options if your sink is often full with plates and pots that need cleaning. If you don't have a dishwasher, these options are perfect as they make it so much simpler to shift any grime.
Next, consider how you want to control your water flow and temperature. Single levers make it super easy to control the water flow and temperature with one hand, whilst our twin levers allow you to mix in hot and cold water separately, depending on which you'd prefer. 
Finally, think about what colour and finish will match your kitchen. It's a good idea to coordinate the metal elements in your kitchen, like cabinet handles and appliances. Have you found a cabinet handle you like? Is there a particular kitchen style you're after? We probably have a tap to match it. It's these small details that will really help your kitchen stand out. 
How to care for and maintain your tap
Aerator / flow regulators
An aerator / flow regulator might sound complicated if you don't know what one is, but it's simply a small fixture on the end of your spout that helps reduce limescale, regulate flow, and reduce splash or side-spray. These will need removing and cleaning over time (use vinegar to remove limescale) and occasionally you'll need to replace them. In this case, simply unscrew the old one, and screw the new one in place.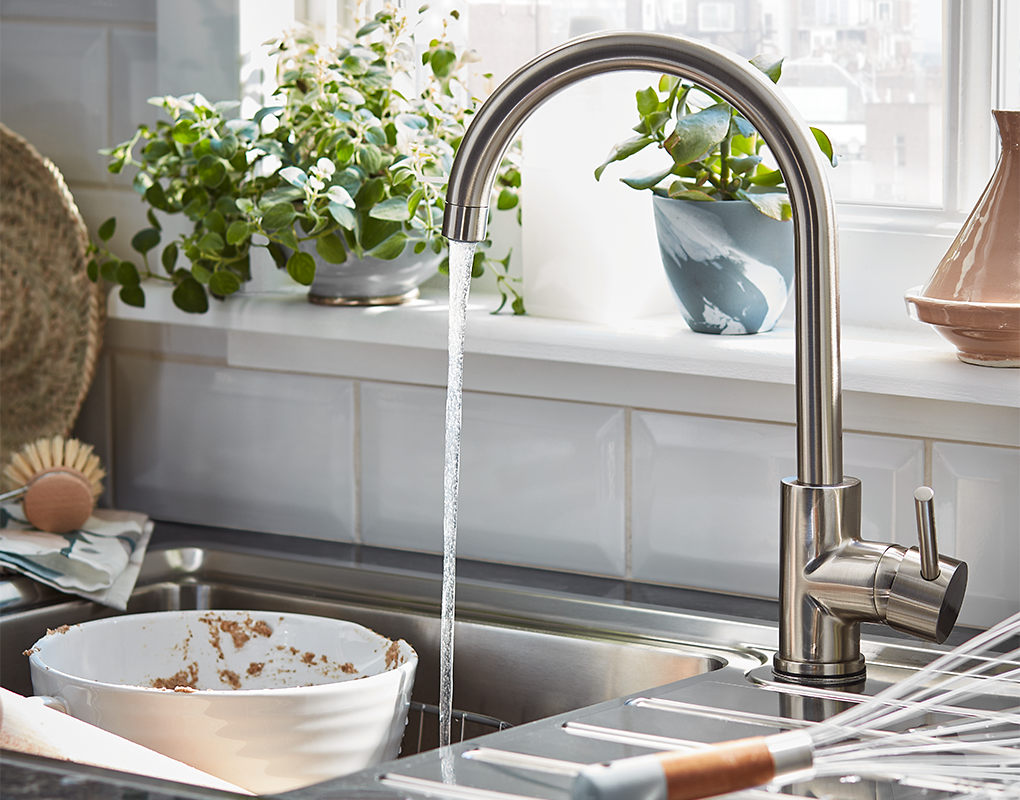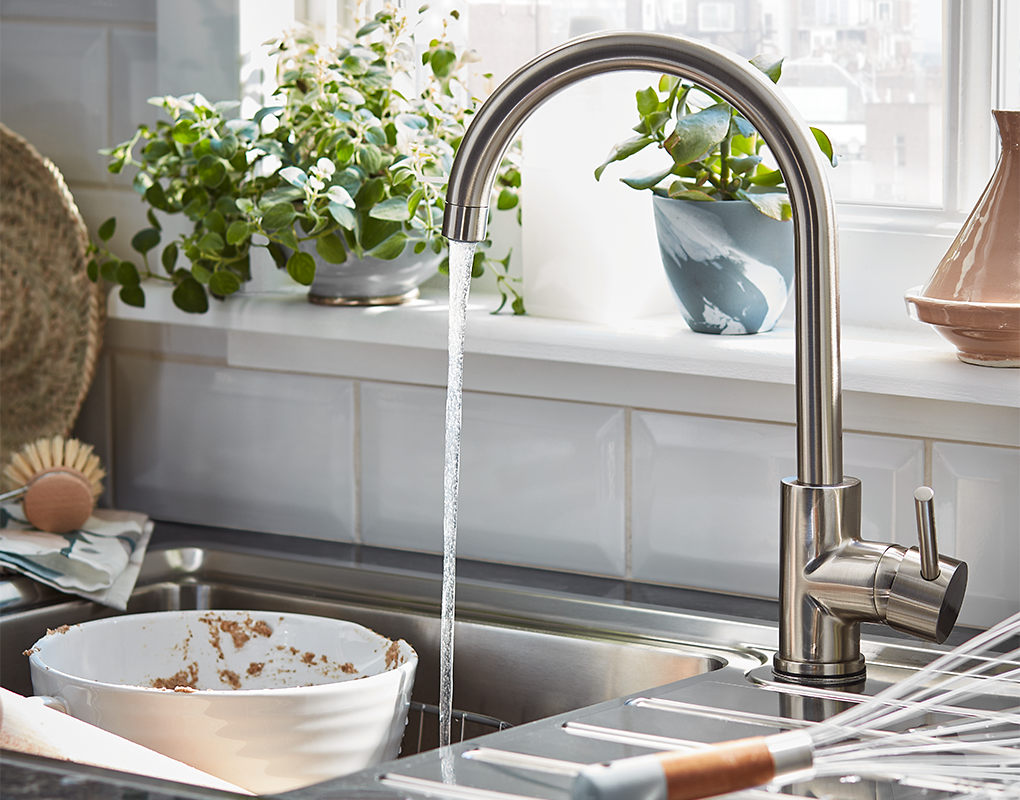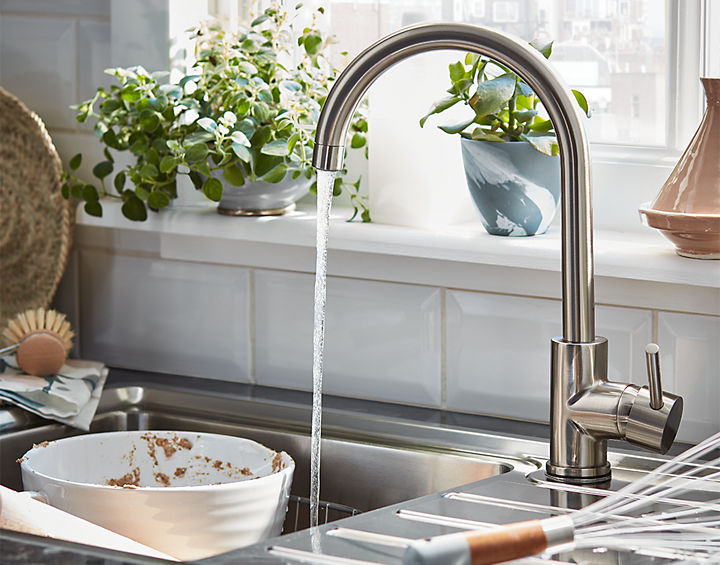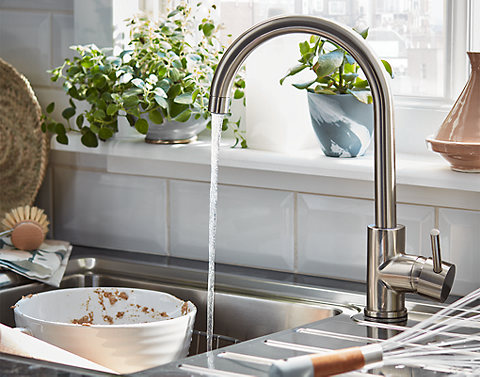 Cartridge
If you have a single-lever tap, the only working part that might need replacing (if you have drip or flow issues) is the cartridge. This requires a little more know-how and tools than replacing an aerator, so be sure to turn off your stopcock and look up a tutorial before you start work.