Introduction
Replacement end panels give kitchen cabinets a clean finish by maintaining the style of your fascias over the rest of the cabinet. They're easy to install and can be a neat finishing touch.
A replacement end panel is exactly that! It replaces the standard white end panel of the cabinet. Follow the cabinet assembly instructions and substitute the coloured end panel for the standard white one in the cabinet pack.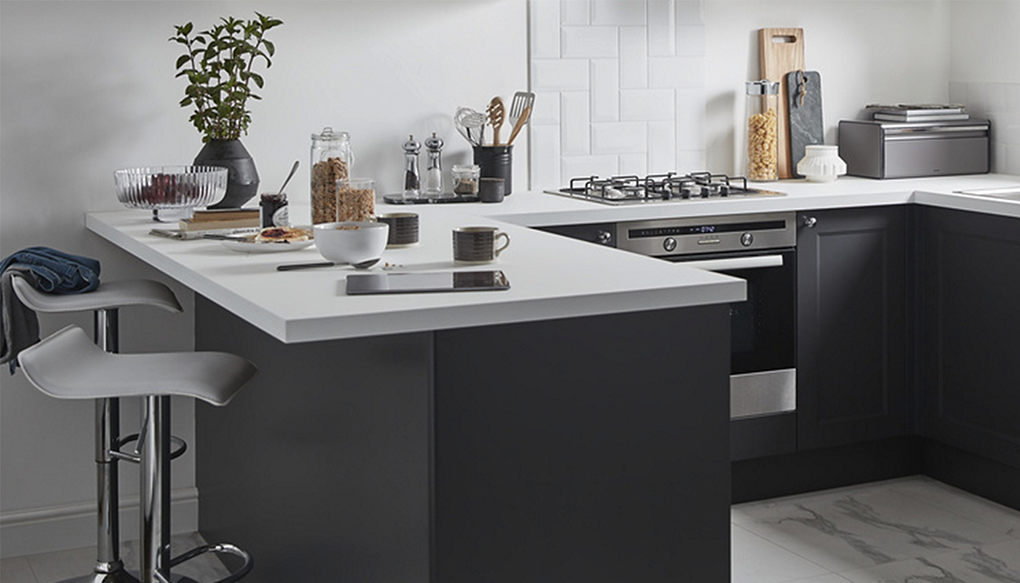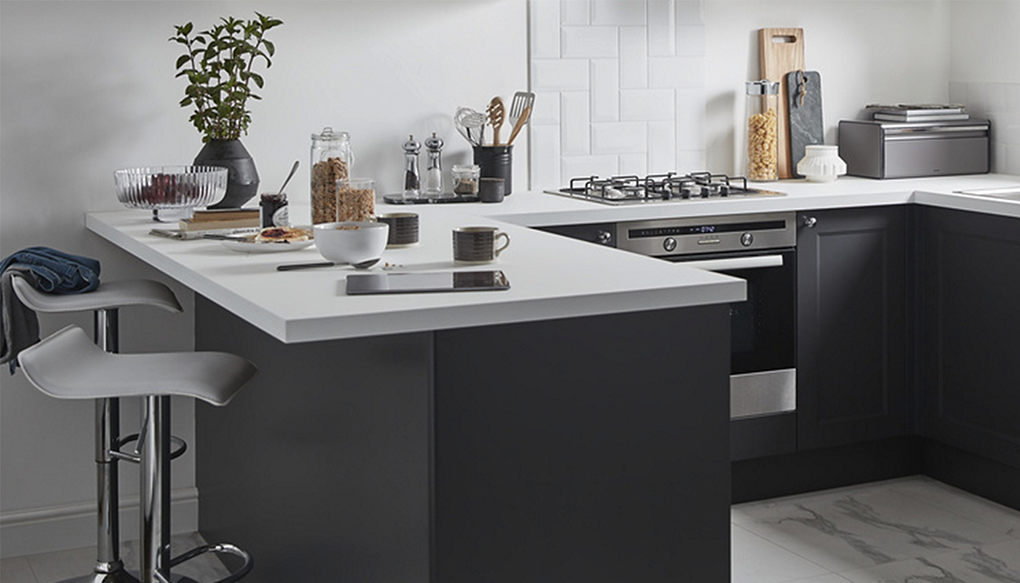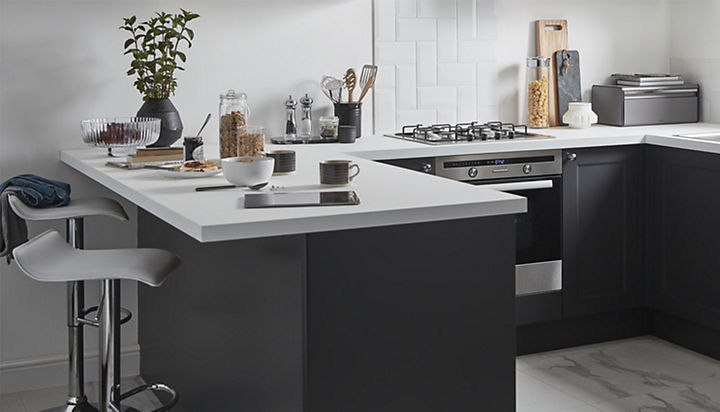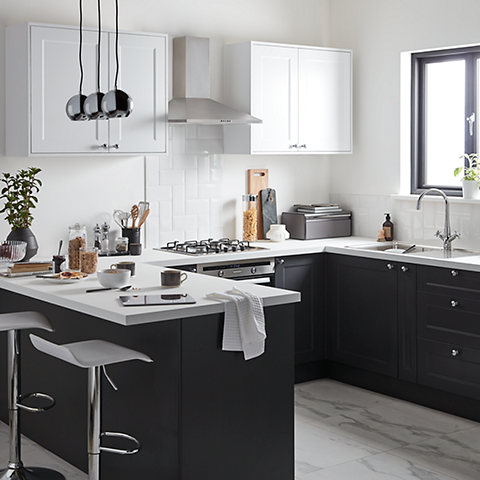 How to fit clad-on end panels
Clad-on end panels fix to the end of your units after the cabinets are assembled and in place to complete the look. They're a finishing touch to improve the overall look. Clad-on panels either have a rounded or straight exposed front edge so you can choose which works best for your kitchen.
To get a good fit and finish you should always follow the instructions that come with the panels carefully.
If you have tiles on the wall, the panels can be fixed directly over them without having to remove the tiles first.
The panel is supplied taller and wider to allow for accurate trimming to compensate for uneven walls and floors. For a perfect fit, a scribing kit should be used (sold separately). In this article, we'll explain the basics of trimming.
Tools for the job:
Step 1
Begin by understanding if your clad-on panel will be covering only the height of the end of your cabinet, or whether you also need to include the height of any cornice or pelmets above and beneath.
Step 2
Clamp your clad-on panel to your cabinet, being sure to allow for covering the thickness of the door once it's in place within your measurements. For push to open doors be sure to allow for an extra 5 mm.
Once you have the door in place, mark up any excess width to your panel with a pencil and straight edge. Cut off any excess, being sure to use the right type of saw for the job.
Step 3
Repeat for the height, making sure to include the height of any cornice or pelmets if necessary and mark up any excess height to be trimmed off your clad-on panel. Cut off any excess. If necessary, cover the cut edge of the panel with some colour matched edge tape (sold separately) if it will still be visible when it's fitted.
Step 4
Clamp your trimmed clad-on panel to your cabinet end. Line up all edges and ensure you've left the right excesses to account for the door thickness. Secure using the recommended size and quantity of screws per panel.