Christmas trends for 2020
Designs, colours, and ideas yule love
2020 is drawing to a close (phew) and for most of us, Christmas will be hugely different to what we had in mind at the beginning of the year. But hey, we're made to adapt, right? Perhaps we can't visit our extended family abroad, or go out and pick our own real Christmas tree (why not get one delivered by us instead?) We'll be hosting intimate gatherings in lieu of a big Yuletide bash, and reunions with the relatives will be virtual this time round.
Let's use this as an opportunity to find new ways to connect, to create new Christmas traditions. From fashioning the perfect festive backdrop for your Zoom calls to using newfound spare time to do more Christmas crafts or baking. Find out what people are buzzing about this festive season and get involved…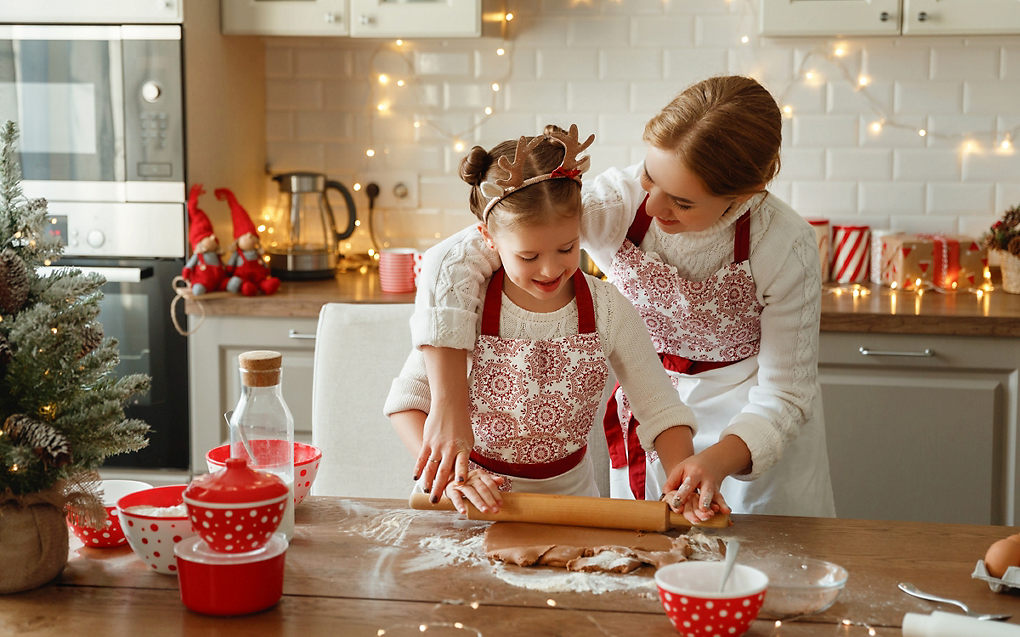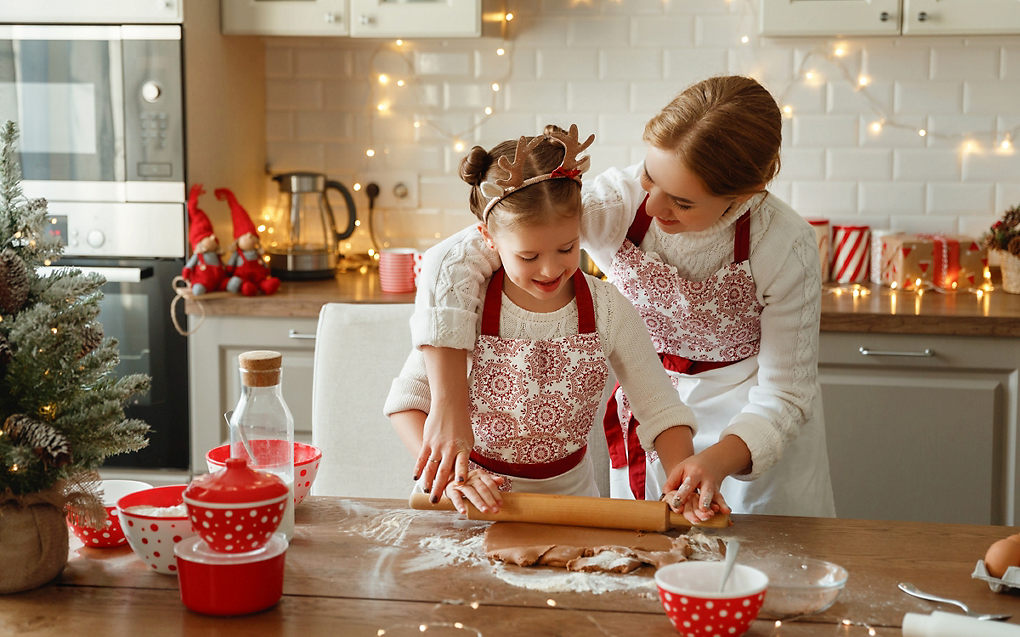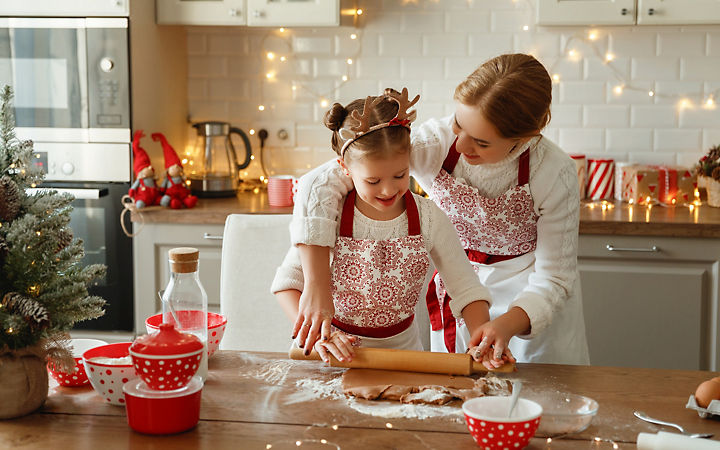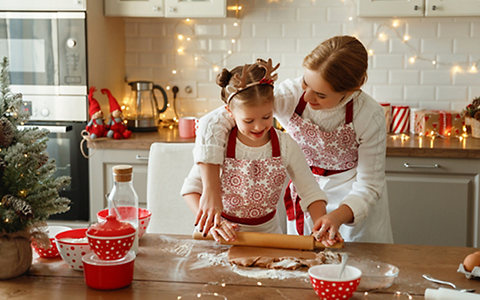 Together, virtually
Thanks to arguably the best invention of the 20th century – no matter where we are, we can use the internet to stay connected to loved ones. There's no "rule of six" on Zoom, which means that the whole gang can still get together for a virtual Christmas party. Find out how to get the setting, lighting and props just right with our article, How to decorate your home for a video call. And if you're stuck for inspiration, here are a few creative ideas for video calls this Christmas…
Host a festive bake-along – send a message beforehand with a list of ingredients and utensils – then get cooking together!
Play a game together – you may not all be in the same room, but you can still play charades, trivial pursuit, or most of your family favourites.
Make your own quiz – choose your topics and have a look online for some inspiration – the questions can be as easy or difficult as you like. Just prepare for the inevitable sore loser, there's always one…
Watch a movie together – Google Chrome has an extension that you can use to watch Netflix, Disney Plus and other channels remotely with family and friends. Get your popcorn at the ready!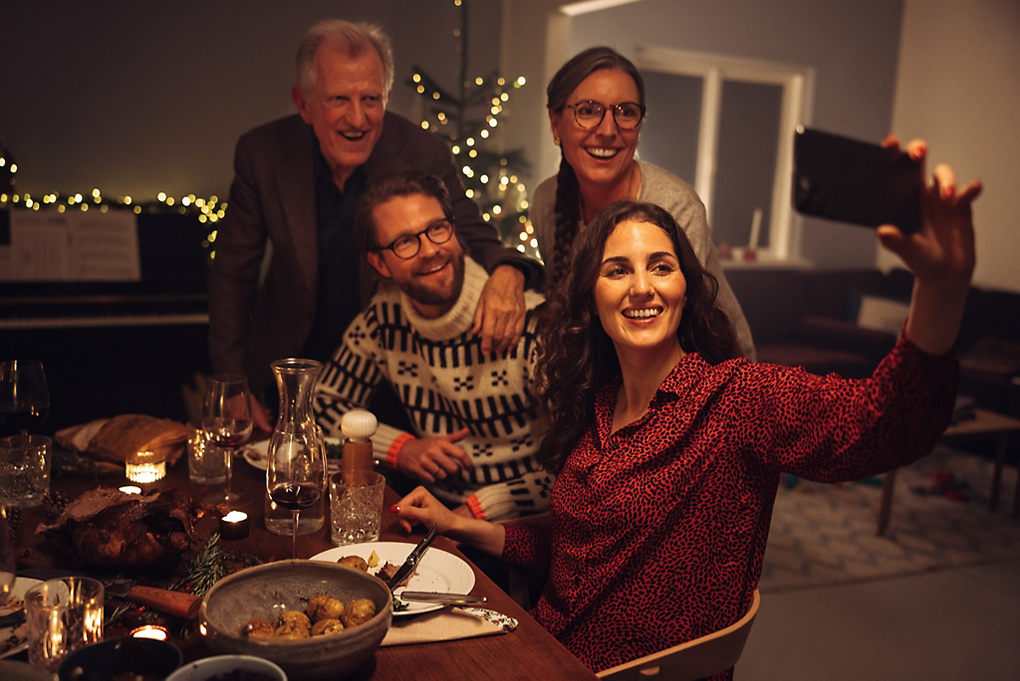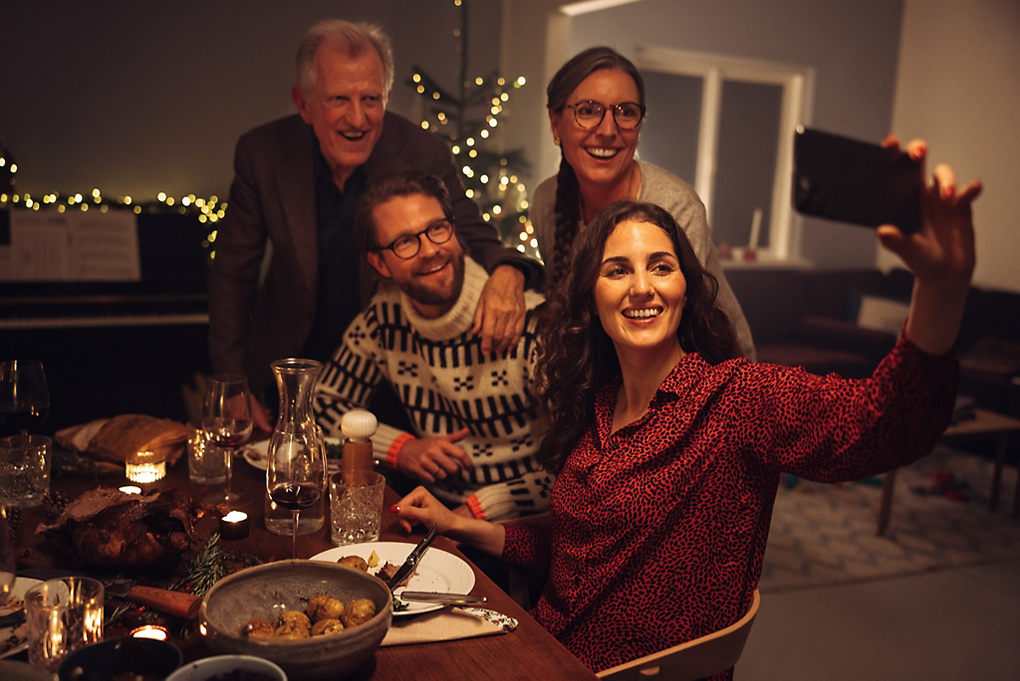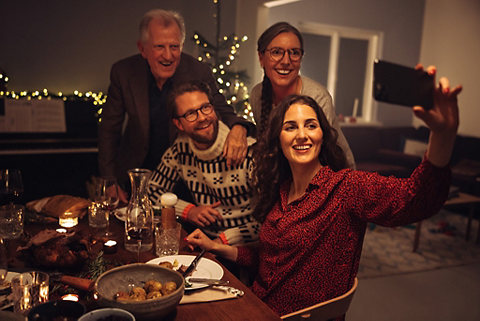 Light up your street
Bring some much-needed sparkle and cheer to your neighbourhood by adorning your home with outdoor Christmas lights. We've shared some beautiful moments on our doorsteps this year – clapping for the NHS, celebrating VE day, and having a socially distanced natter with the neighbours.
Let's give everyone a reason to assemble on their doorsteps again this winter. Whether you live in a sleepy cul-de-sac or a lively avenue - ask your neighbours if they want to get involved. Create your very own dazzling display with fairy lights, silhouettes, and 3D pop ups (Longleat Festival of Lights who?). It's safe to say, we could all do with a little extra light in our lives this festive season.
Can't decide between waterfall nets or starburst string lights? Read our Christmas lights buying guide for inspiration.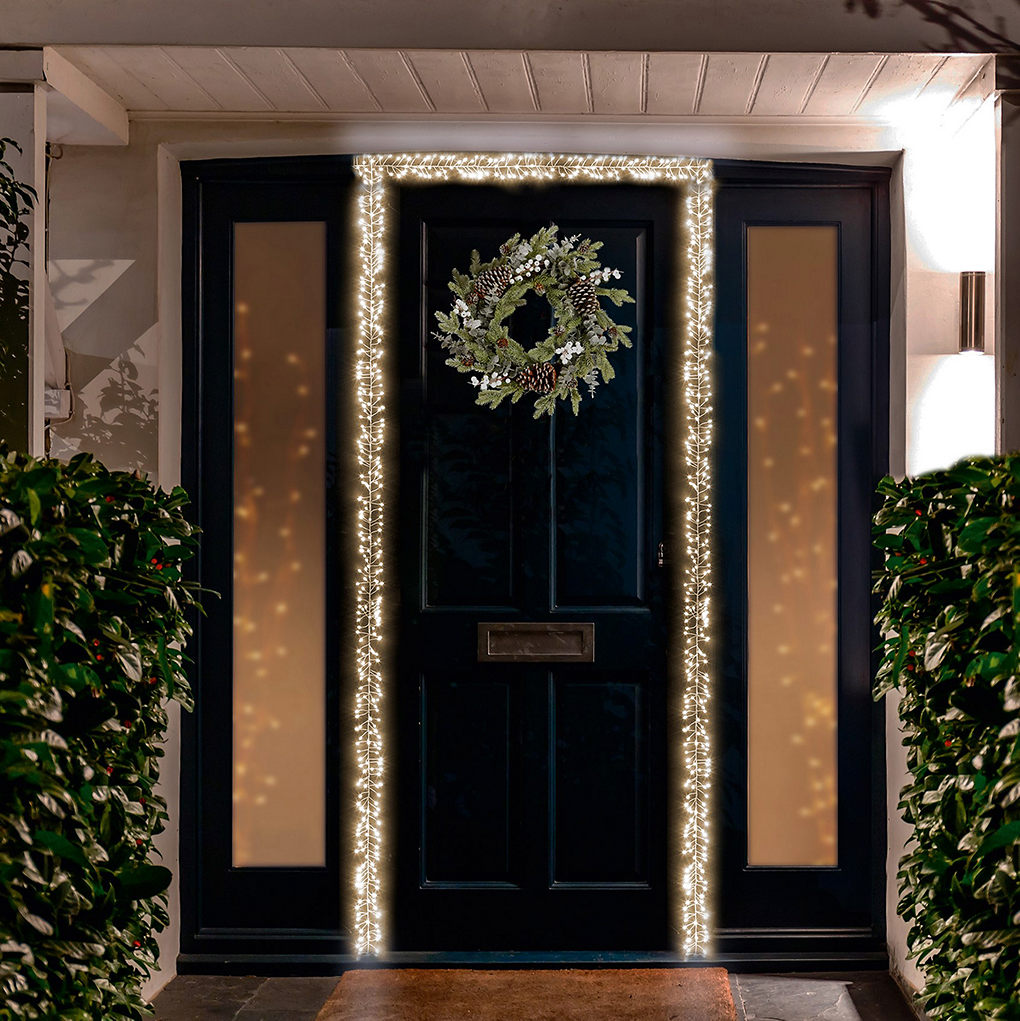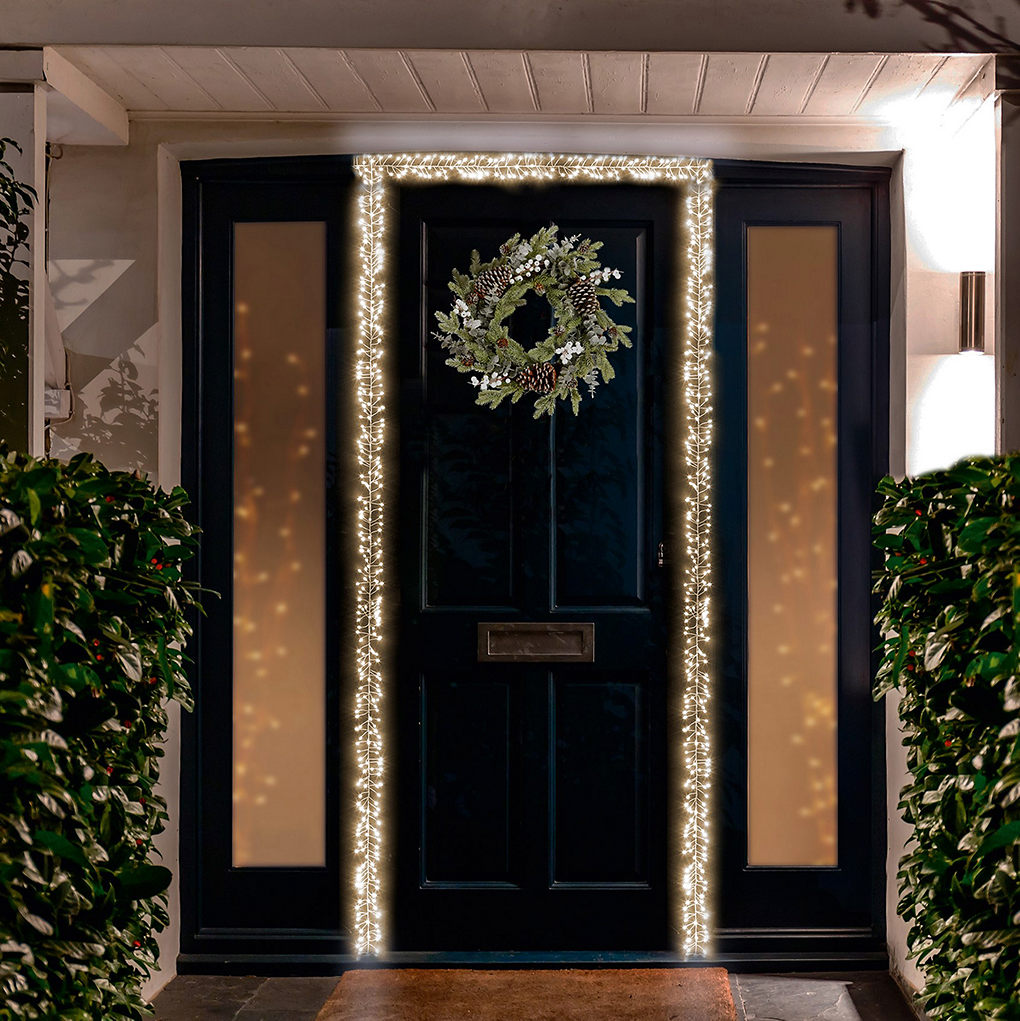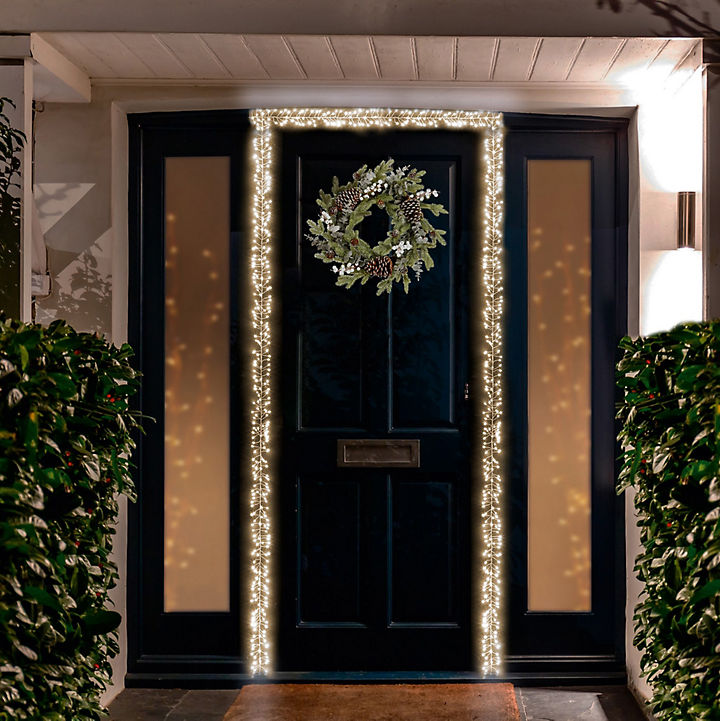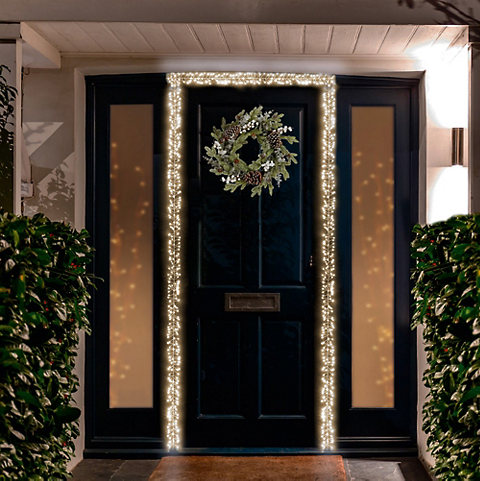 Smart ho ho home
We all want a home that looks like a winter wonderland, not one that feels like it – keep your home toasty and snug with our selection of smart heating thermostats. We've got a new addition to our range this year – smart Christmas trees! Pair with your Google Home or Alexa for total control over your lights. A smart speaker can also be handy if you're in the midst of baking. Use a voice command to play your Christmas playlist, and set a timer so that your mince pies come out perfectly golden every time.
Santa Claus is the only visitor we want coming down our chimney in the middle of the night. Keep unexpected guests away with our smart alarms, doorbells, and locks. And for smooth, uninterrupted virtual reunions with the family, a WiFi extender will ensure a stable internet connection. Find out more about smart home and what it can do for you by reading our article, Smart home made simple.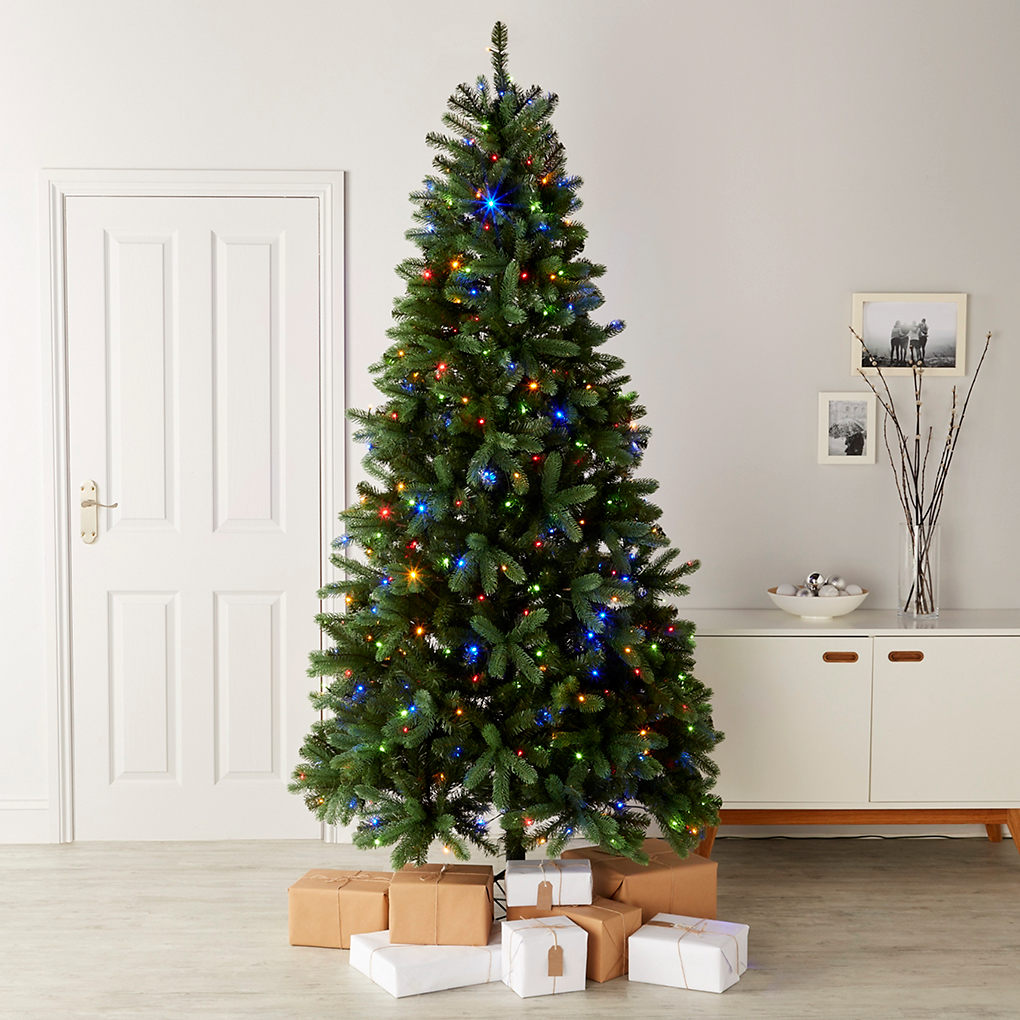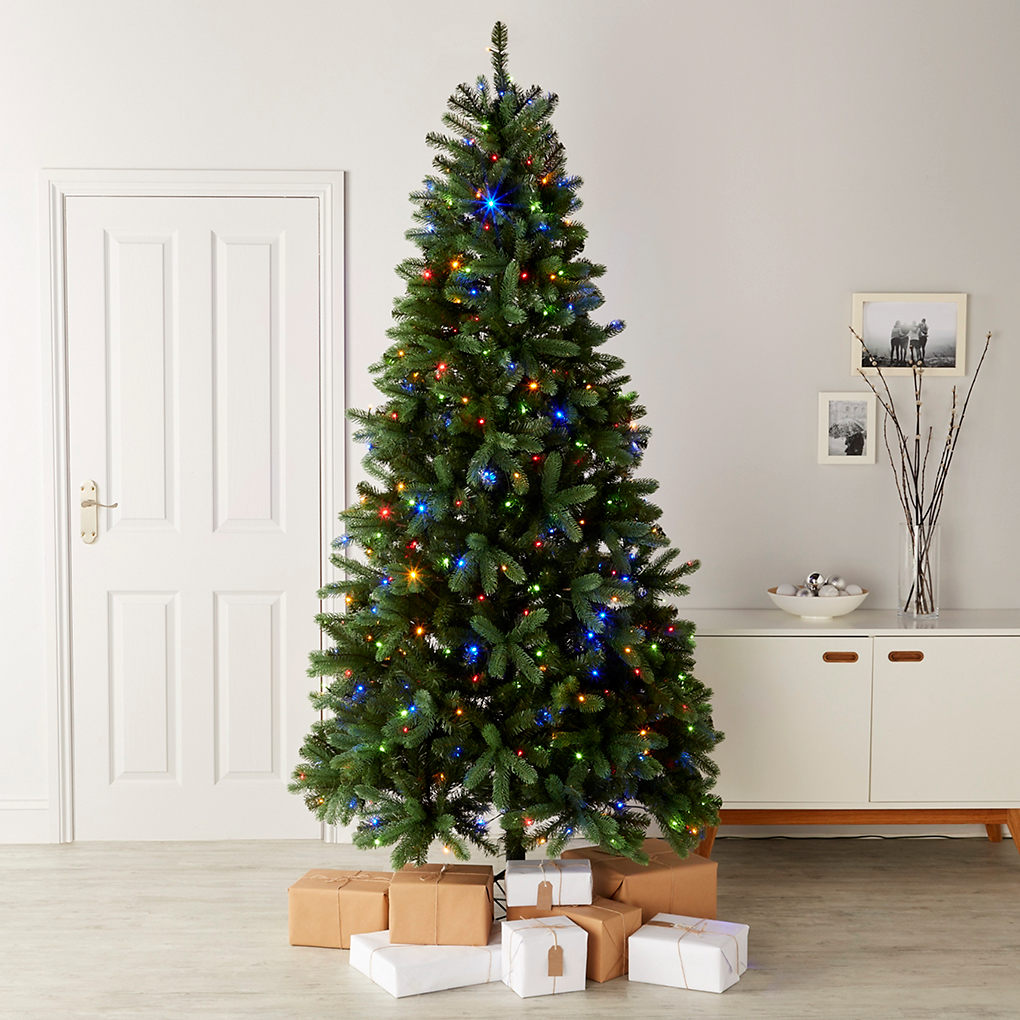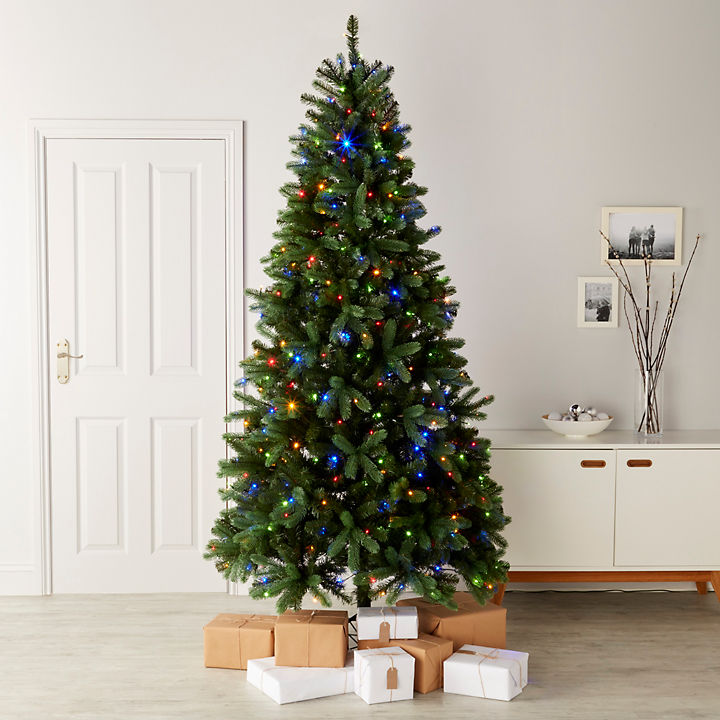 Dreaming of a blue Christmas
Blue symbolises serenity and wisdom, it has a calming influence on any room. Perhaps not your conventional Christmas hue, but after Pantone unveiled 19-4052 Classic Blue as it's colour of the year – we've seen it used in bedrooms, furniture and even kitchens.
It seems the reign of the bold blue isn't over yet; it's had a massive influence on Christmas decorations this year. From azure to indigo, we've got bundles of baubles on all ends of the spectrum. Our set of 3 blue and white matt baubles will make a beautiful addition to your Christmas tree. Or if you prefer glossy decorations, you'll love our pack of 40 blue gloss and glitter effect baubles, made up of 10 different designs.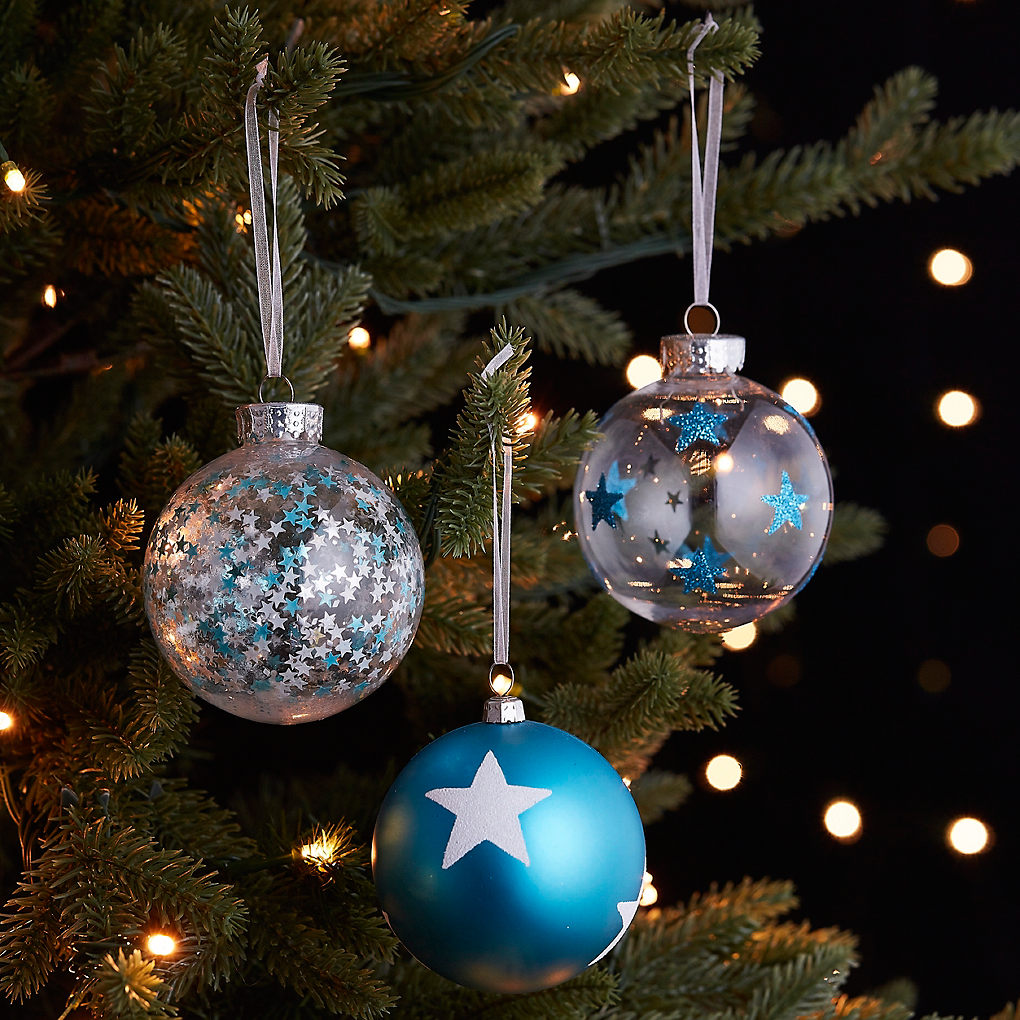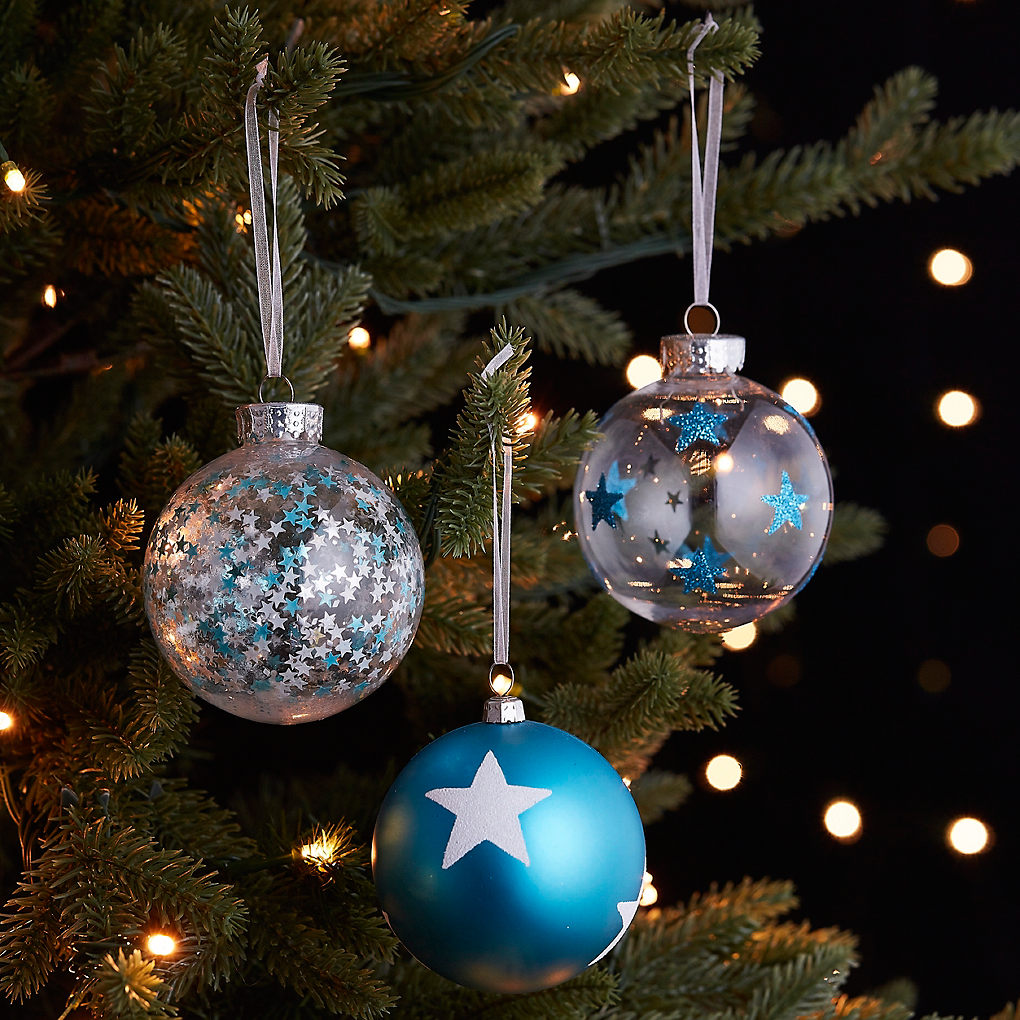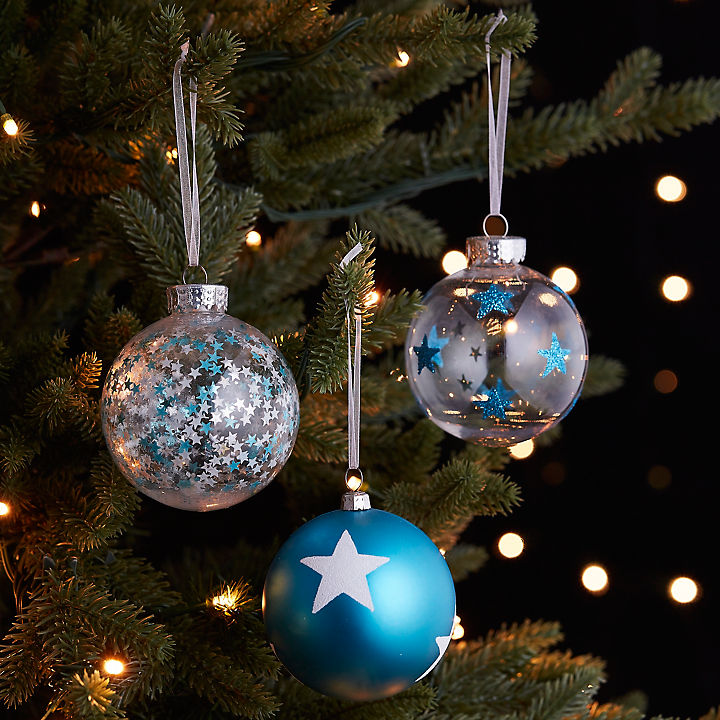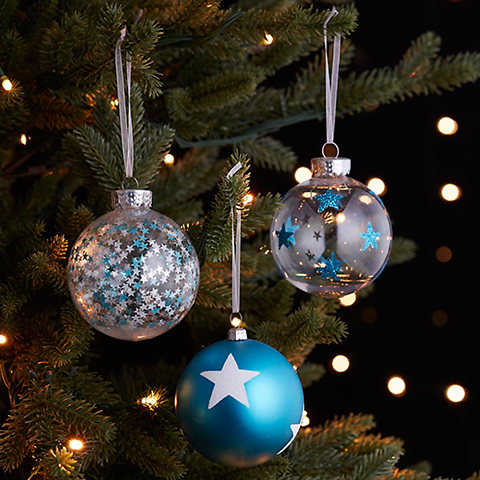 A blast from the past
This year we've taken a (rather long) trip down memory lane and found inspiration from the early 1900s. Our Art Deco collection consists of dusky champagne hues, burnt oranges and Moroccan blues. During the Prohibition era, Christmas decorations were loud, proud, and effortlessly chic. If you want to go above and beyond a festive spruce up – read our article, How to bring 1920's glamour to your home for more opulent ideas.