Smarten up your hallway with tiles
A busy room which sees lots of coming and going, you'll need to make sure your tiles are durable and hardwearing. This guide will help you with some other things to bear in mind when choosing your tiles.
Wall tiles
Think about where you want to place your tiles. Is your hallway subject to the madness of the morning routine? Consider wall tiles instead of paint to save scuffing the walls with shoes and muddy P.E. kits. Remember to fix a door stop or buffer behind the front door to protect the tiles.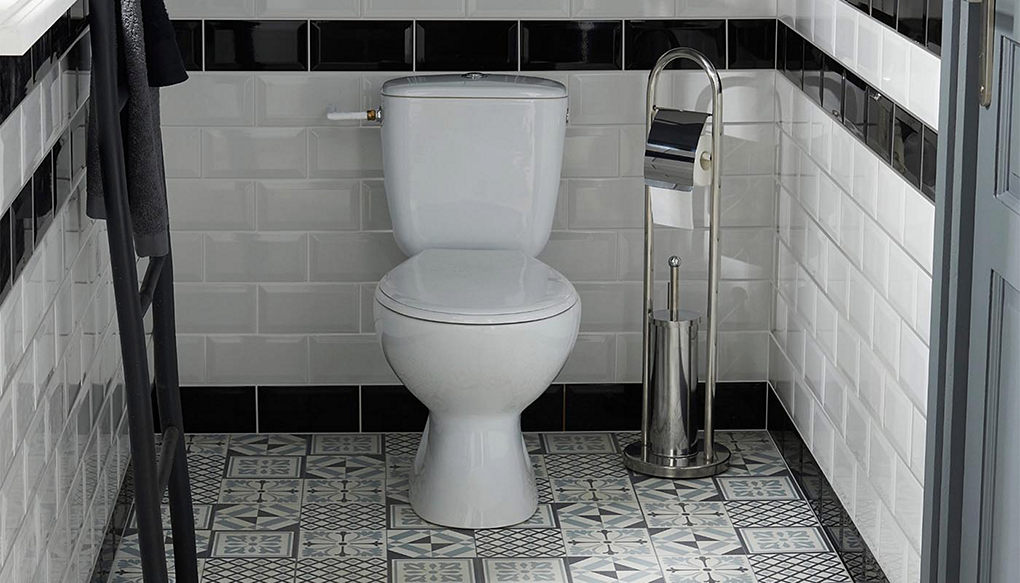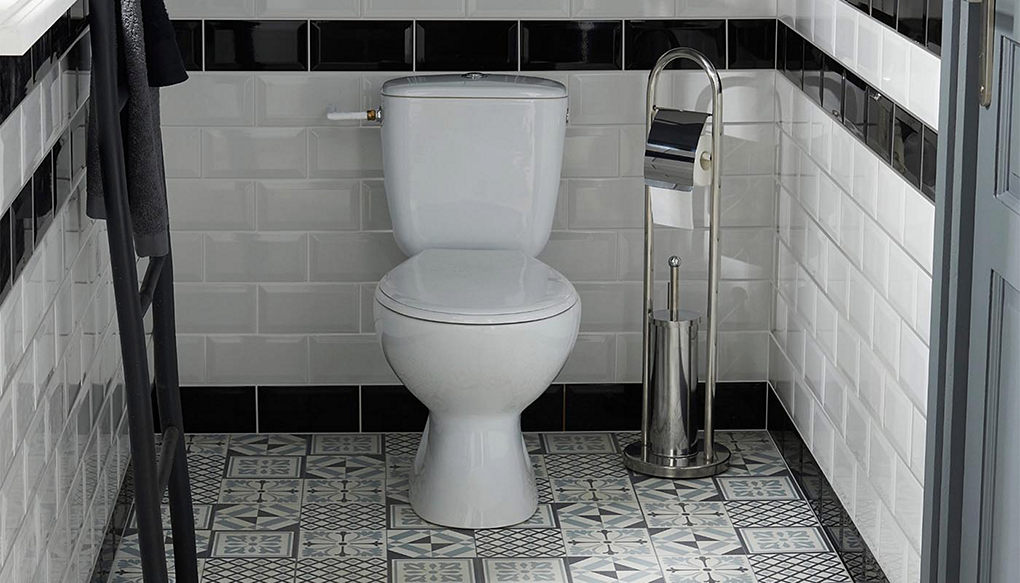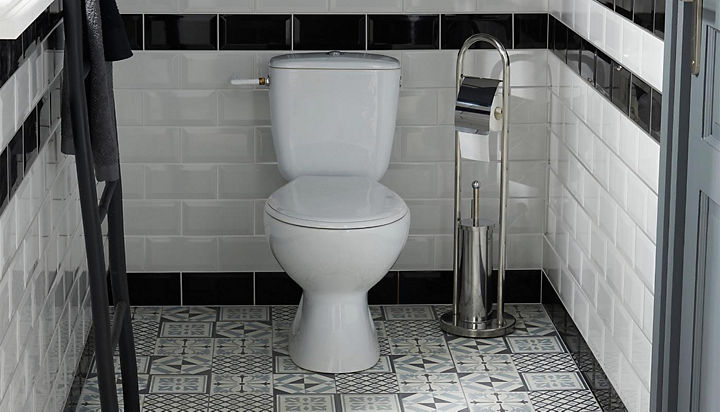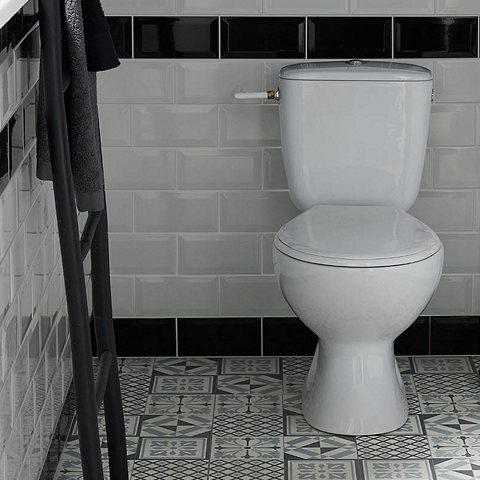 Floor tiles
We walk all over them and put them under a lot of pressure, so floor tiles have to be thick, heavy and durable. They're great for a busy hallway as any dust and dirt can be easily swept or vacuumed away.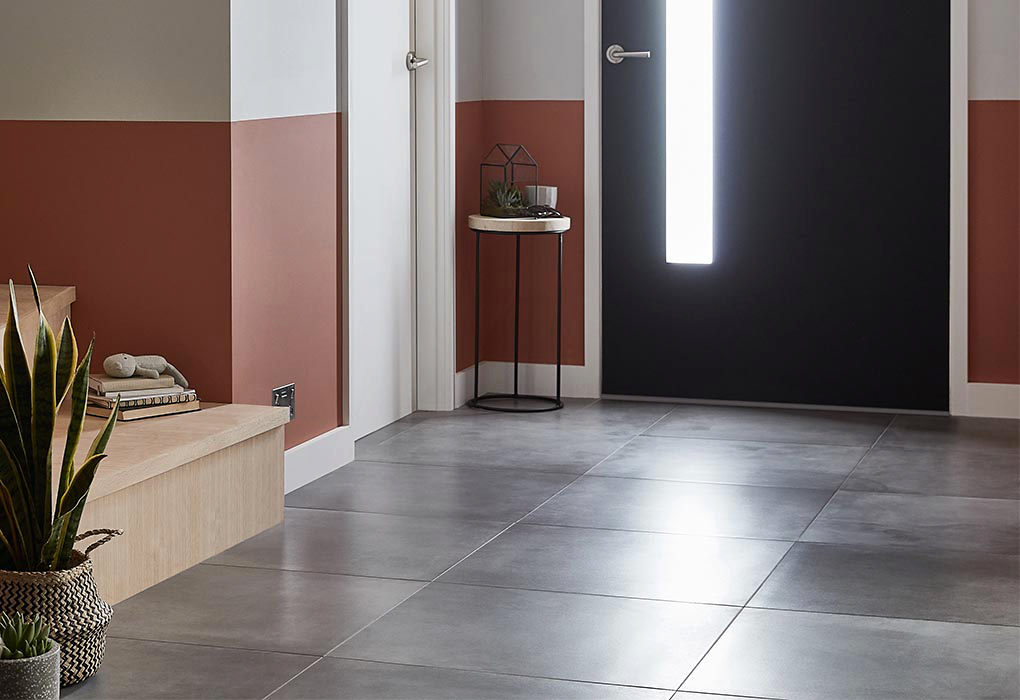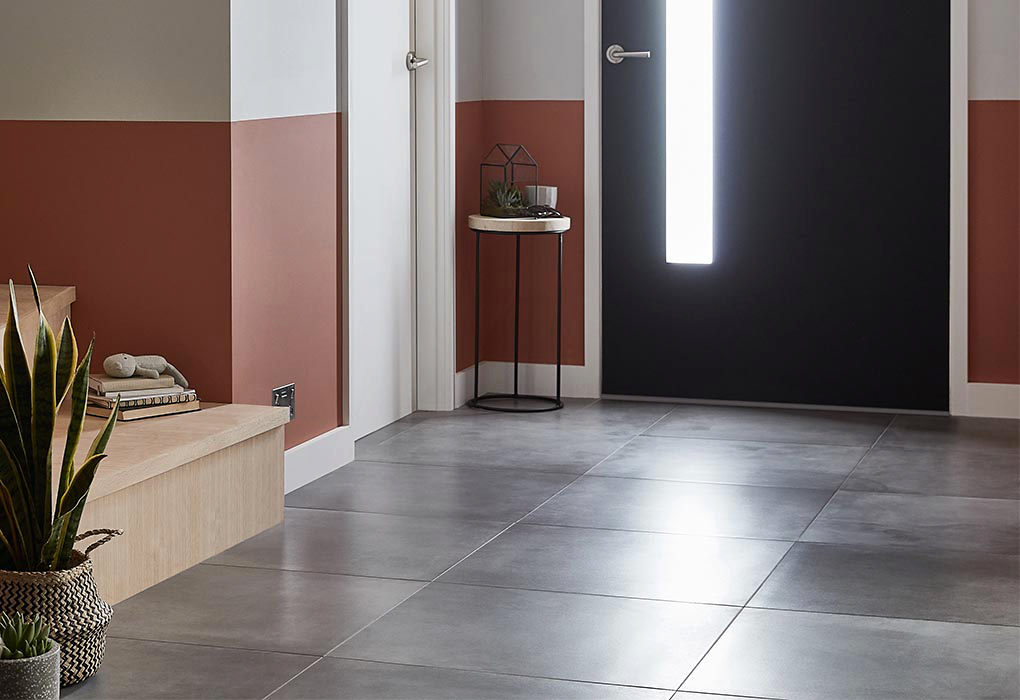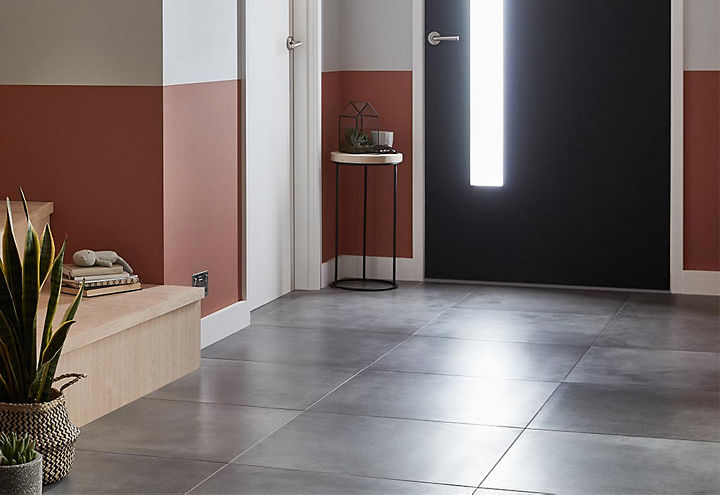 ---
Tiles come in two distinct types - man-made and natural stone. Both are durable and long-lasting, and all floor tiles work with underfloor heating except for slate floor tiles.
Man-made tiles
Man-made tiles are ideal if you're looking for a wide range of colours and textures at an affordable price. We stock ceramic and porcelain tiles in this range.
Ceramic
The most popular of all tiles, ceramic tiles are both affordable and low maintenance. They're easy to cut and fix, are waterproof after grouting and don't need sealing.
Thanks to advances in technology, ceramic tiles can be made to look just like other natural materials, like marble or stone. They also come in a large range of colours, patterns and textures to complement all styles.
Ceramic tiles can be used on your floor or walls.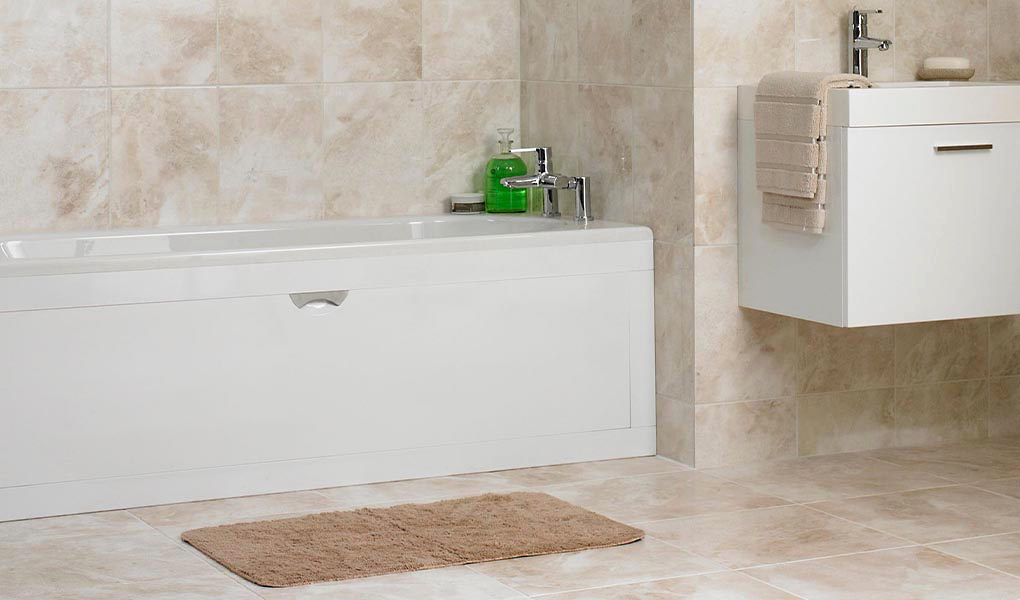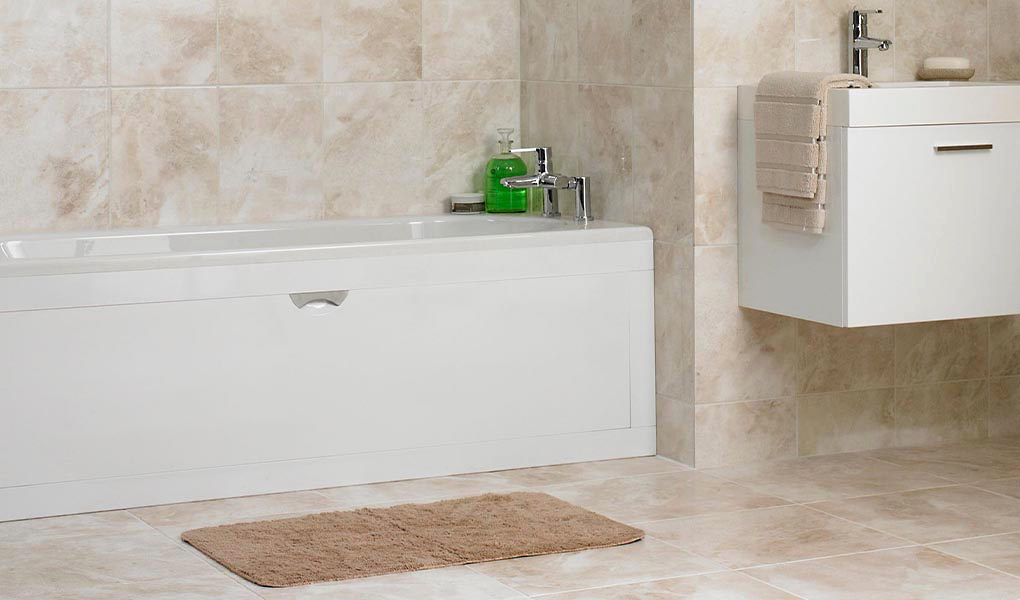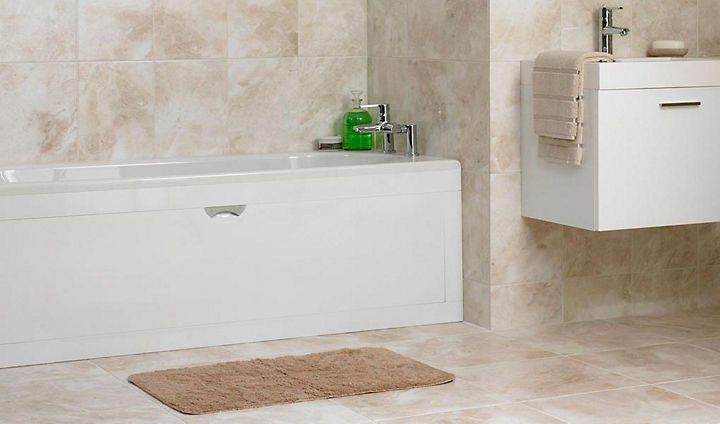 Porcelain
Known for its strength and durability, porcelain tiles are available in a range of stone effects that will look great in any room. Plus you can choose from satin or matt finishes.
They can be glazed or unglazed, but unglazed will need regular cleaning and sealing. Above all, porcelain is hard-wearing and durable, and looks great polished.
Choose porcelain tiles for your walls or floor.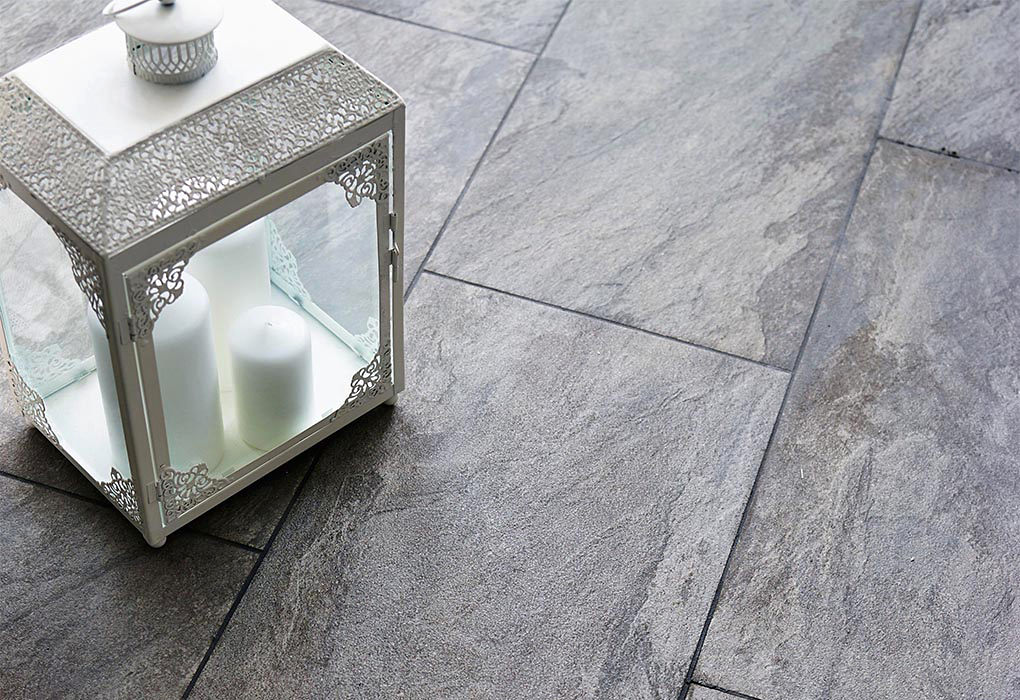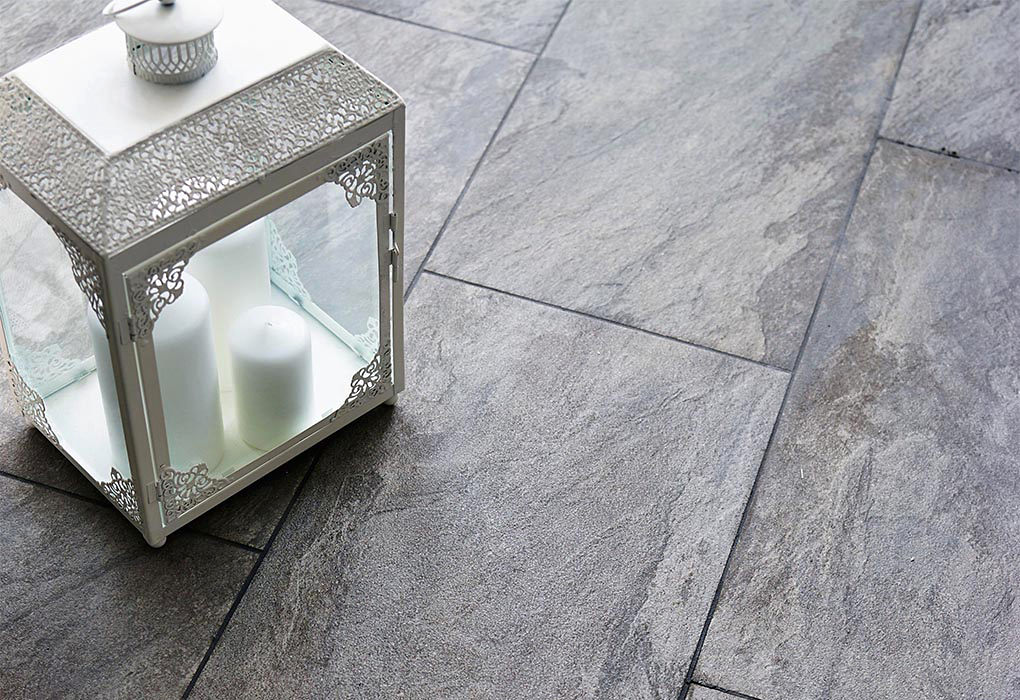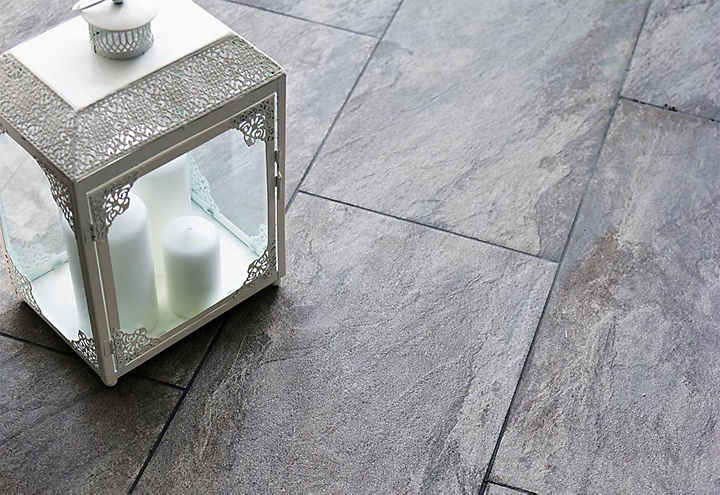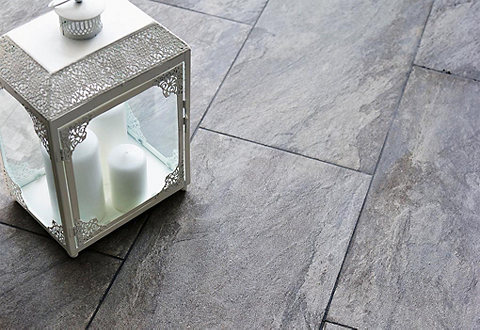 Natural Stone
For a non-uniform look, choose from our large range of natural stone tiles where no two tiles are the same.
Marble
With their fine natural detailing, marble tiles add luxury and glamour to any room. They're a durable tile that's popular in hallways and bathrooms, but be careful – highly polished marble can be extremely slippery when wet.
Marble tiles need to be sealed before and after fixing and then polished with a gloss finish.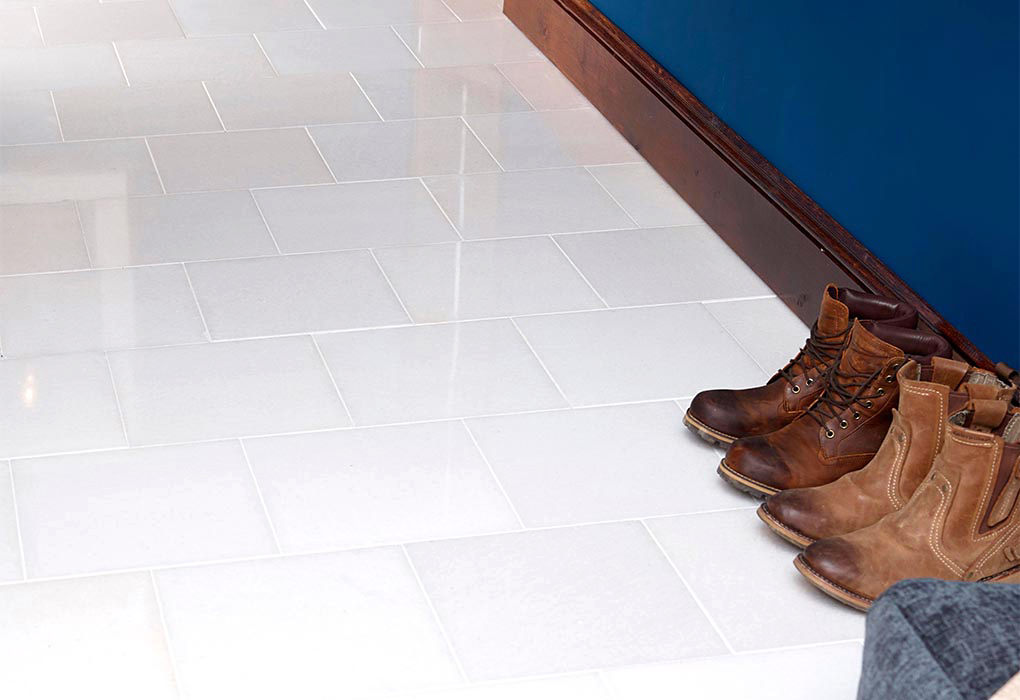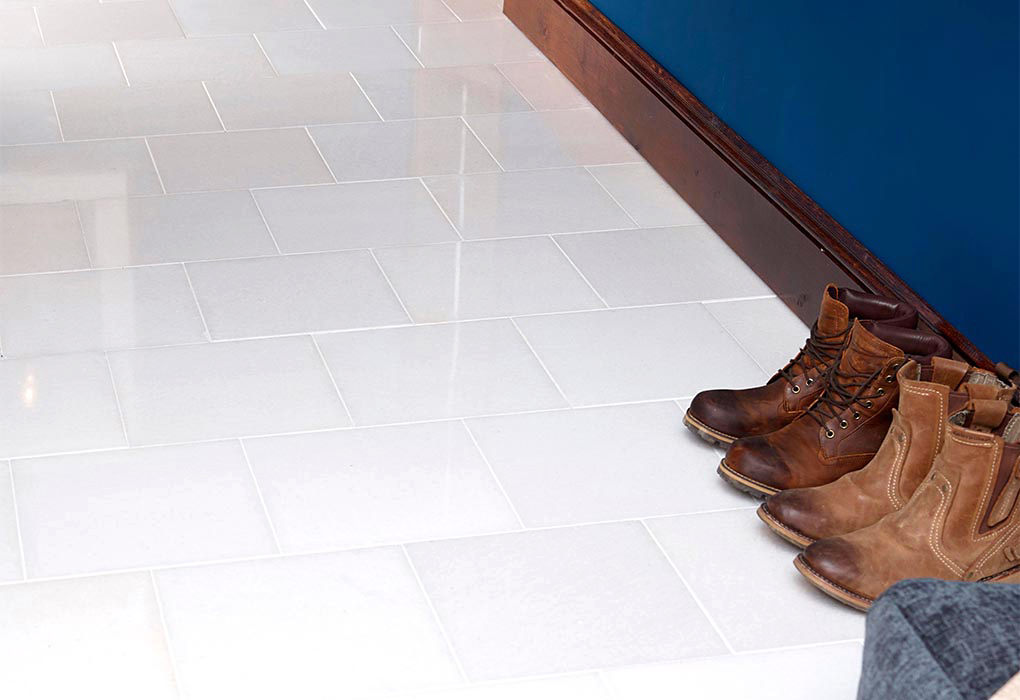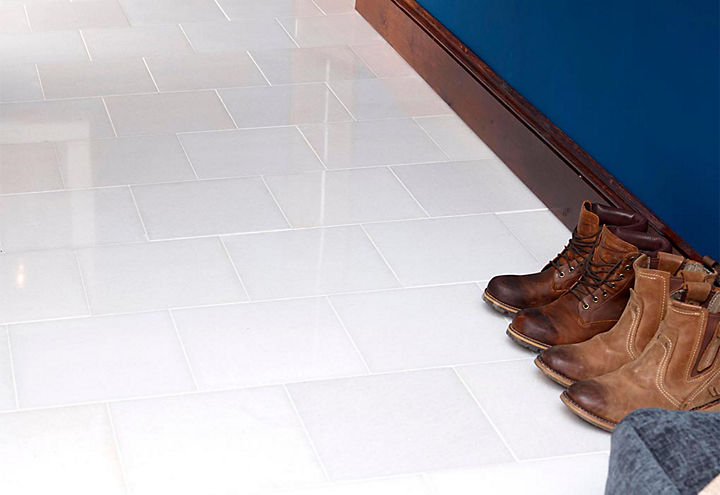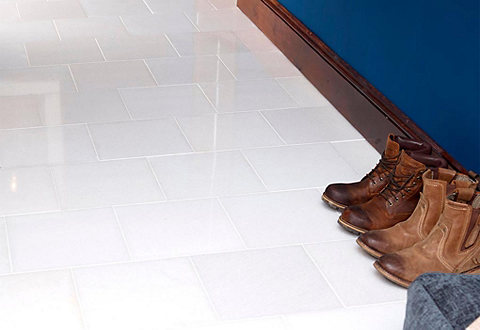 Travertine
A form of limestone, travertine tiles have natural holes and voids in their surface, and come in a range of warm colours that look great in any room.
While it is stone, and a heavy one at that, travertine can be prone to chipping, is porous and will stain. As such, it's better suited for walls, not for floors or splashbacks, and you will need to clean and seal it regularly.
Slate
Versatile and durable, slate tiles resist scratches and stains so well that they work both indoors and outside. Slate complements both rustic and contemporary styles and is strong, hard-wearing and easy to clean. These tiles can be used in any room, and on either the floor or the wall – they just need to be sealed.
Quarry
Made from natural clay, quarry tiles have a matt finish and are exceptionally durable. With their warm, terracotta colouring, they work well in hallways, kitchens or even conservatories.
As they're unpolished and unglazed, quarry tiles are ideal as flooring as they offer good traction, but also work well on walls.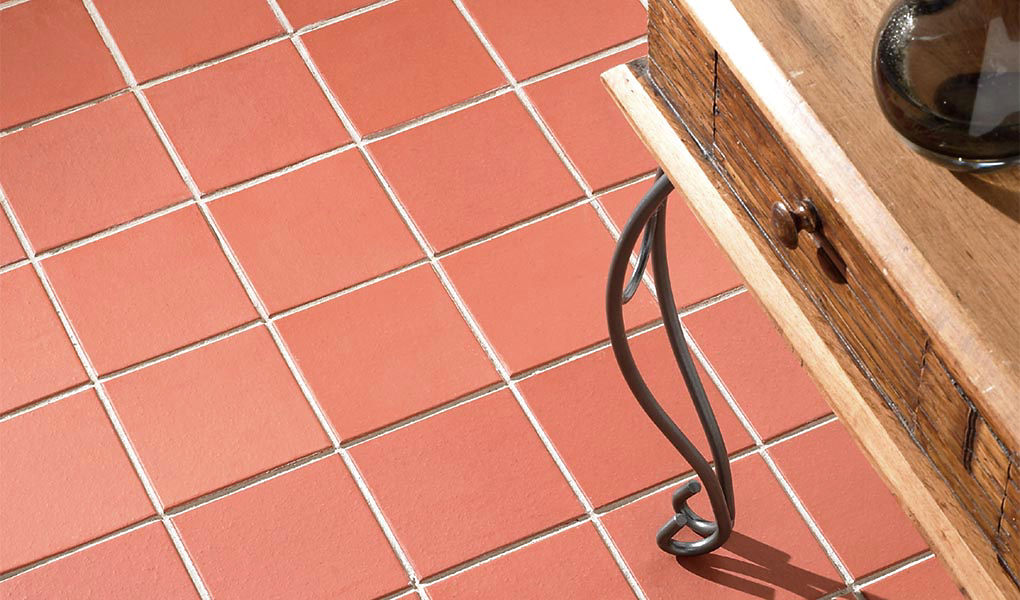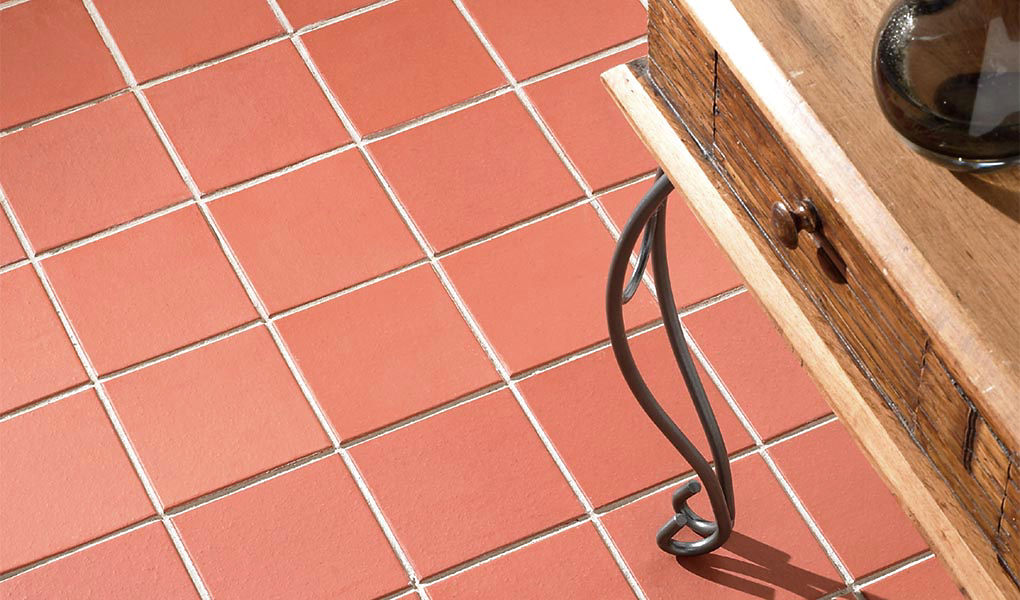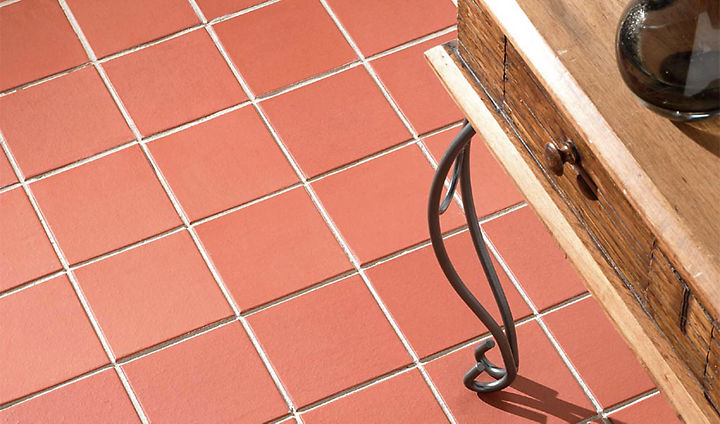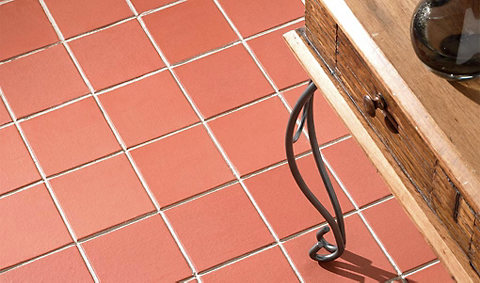 ---
From pretty patterns, to plain and understated, whether you're looking for bright and bold, or soft and subdued, we've got tiles for just about any style. Nature doesn't have to stop at the front door - add marble, stone, wood or concrete effect tiles to create a more natural style.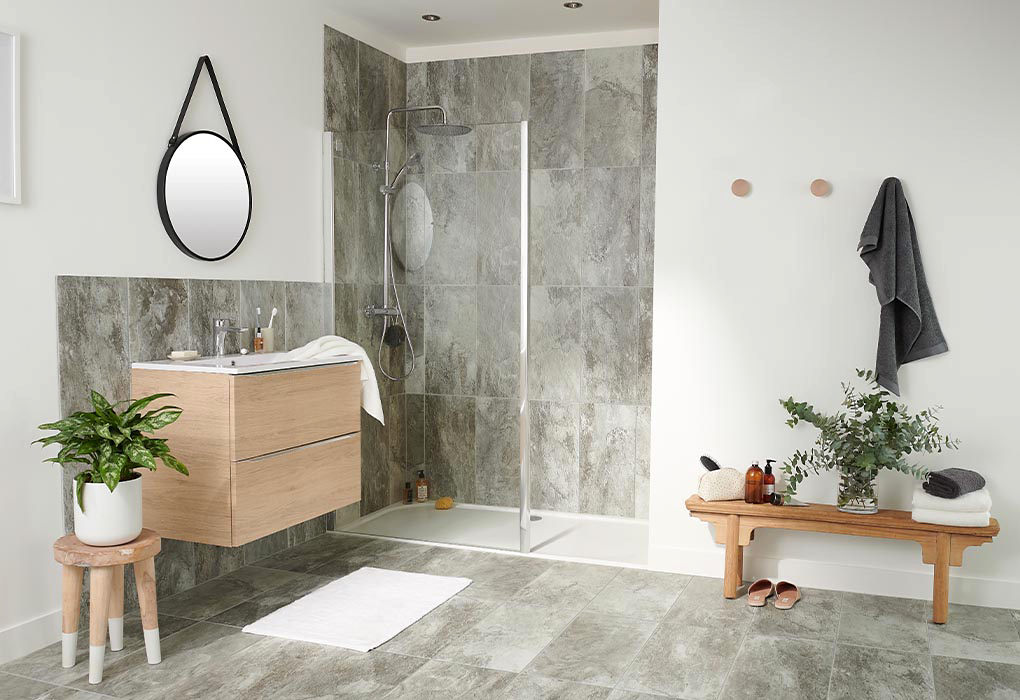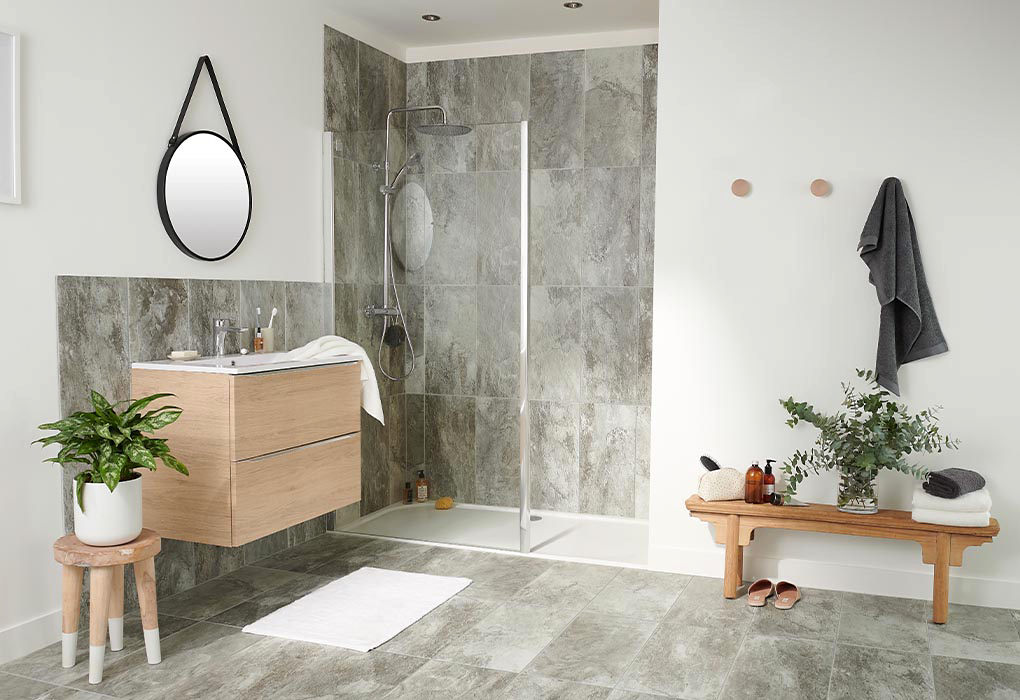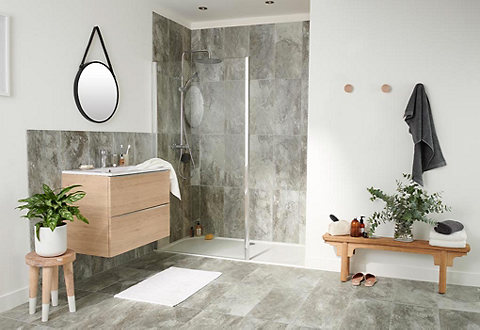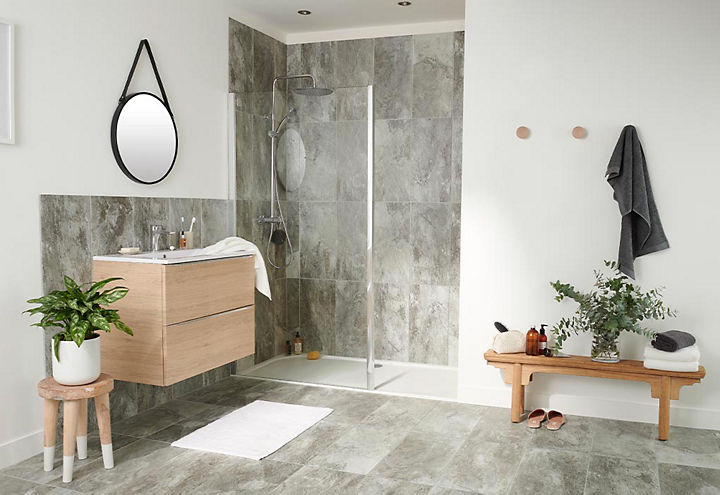 ---
Tiles are normally made from two materials, either man-made like ceramic or porcelain, and natural stone like travertine. You can also find ceramic tiles with a natural stone or marble design if you're after a more affordable and low maintenance tile. Man-made tiles are great if you're looking for a specific colour or texture, whereas our natural tiles will provide you with a more unique look as each tile has its individual, natural design.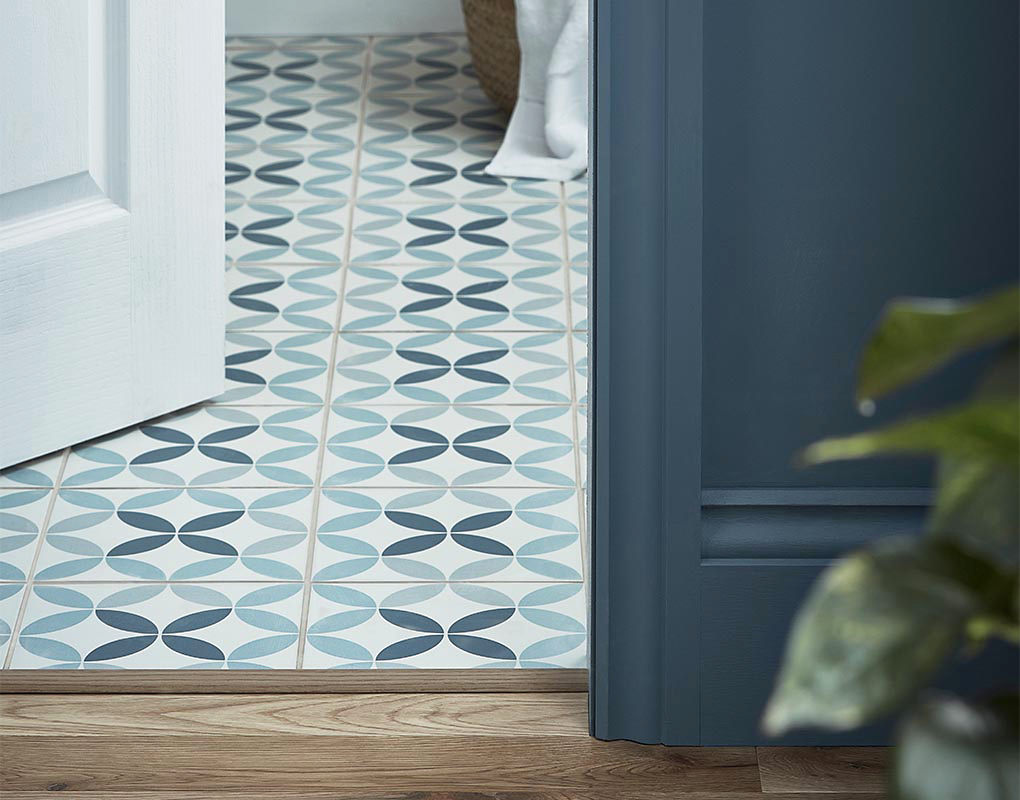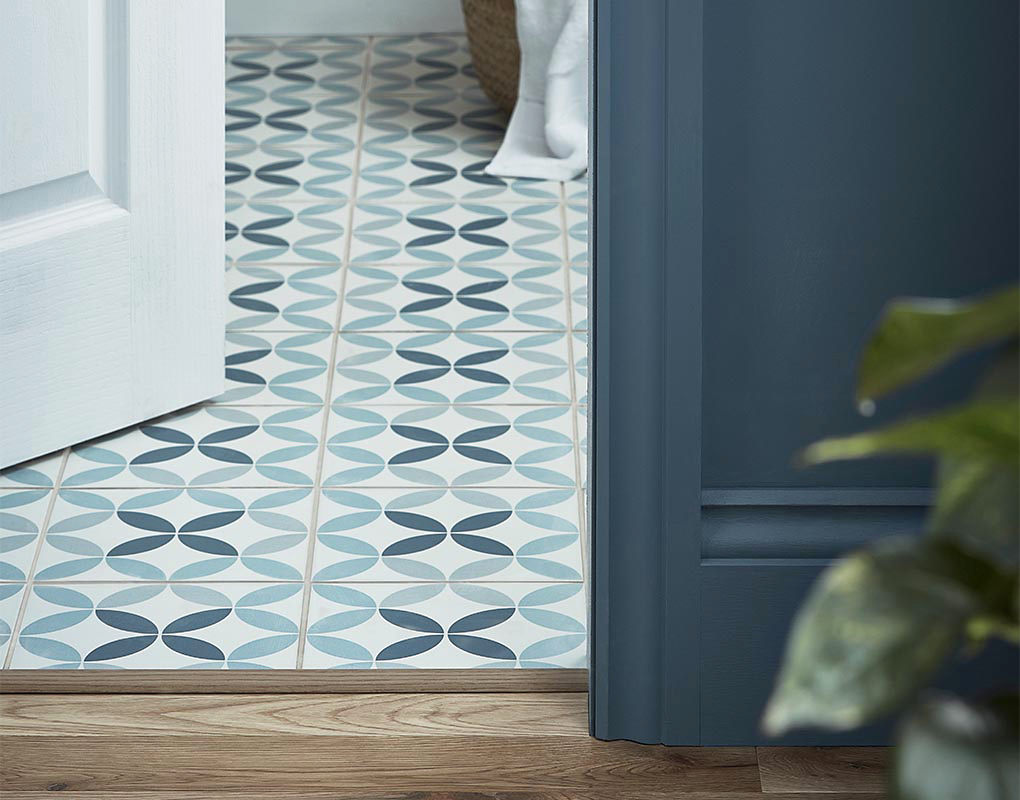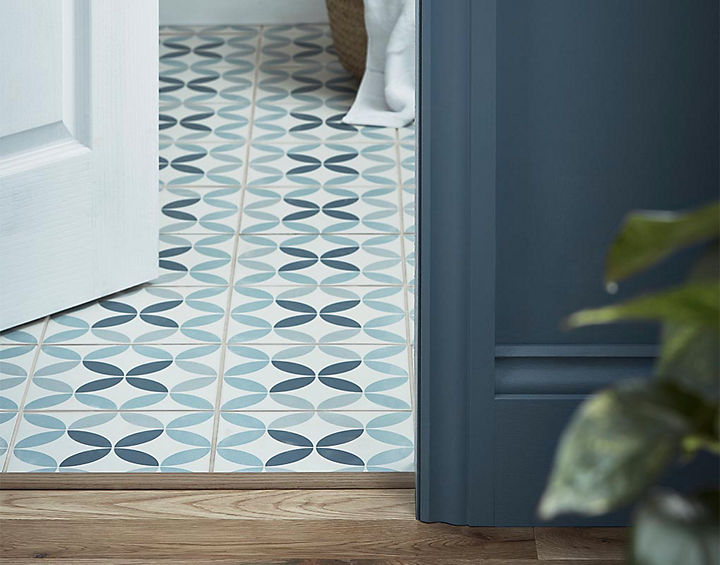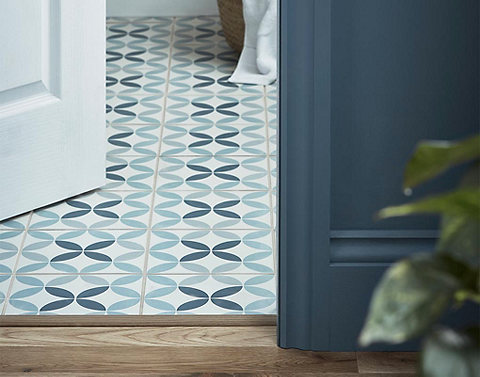 ---
Once you've chosen your tiles, you'll need to make sure you have the right tools for the job. Don't forget to pick up a tile adhesive for securing your tiles to the walls and floors, but check first whether it's compatible with your tiles and choose either a powder or ready-mixed to save you time. If your tile is porous, you'll need to make sure it's sealed before it's laid to prevent it from staining. Do this even if your tile is unlikely to get wet so nothing spoils the finish of your tile - shop our tile sealants here. Once you've stuck and sealed your tiles, you'll need a grout to fill between each one. Like the adhesives, these can come in ready-mixed or powdered versions for you to choose from.
---