Vinyl flooring buying guide
Choose between vinyl flooring in sheets, tiles and planks
Updating your floor can dramatically change the look and feel of a room – even if you're not doing a massive decorating job. And vinyl flooring is an excellent choice for your high-traffic areas.
Our vinyl flooring options are:
low maintenance and easy to clean
available in a range of styles, thicknesses and textures to suit all looks
water-resistant - so can be used in the kitchen, bathroom or utility room where there will be splashes, spills and humidity
simple to install
well-suited to homes with pets and/or people with allergies as pollen, dust and animal hair can easily be cleaned away
softer, warmer and quieter underfoot than floor tiling
available in types that don't require underlay
offered with certain types compatible with underfloor heating
Let's go through the options to help you choose the right vinyl flooring for your home.
Types of vinyl flooring
We offer three types of vinyl flooring. These are:
sheet vinyl,
self-adhesive vinyl tiles,
vinyl planks
Sheet vinyl flooring
Sheet vinyl flooring offers a brilliantly diverse range of looks to choose from. Emulate the look of other materials, such as wood, stone or ceramic tiles. And explore interesting designs, including checkerboard (pictured), parquet and brick - all without the fuss of creating these intricate patterns from scratch.
Offered either pre-cut to a standard size or cut to your chosen length in-store, sheet vinyl can cover most rooms in one seamless piece. This creates an attractive result with no joins, though larger rooms might require two or three strips and a little more care in laying. Sheet vinyl is compatible with underfloor heating, but not if double-sided vinyl tape has been used during the laying process.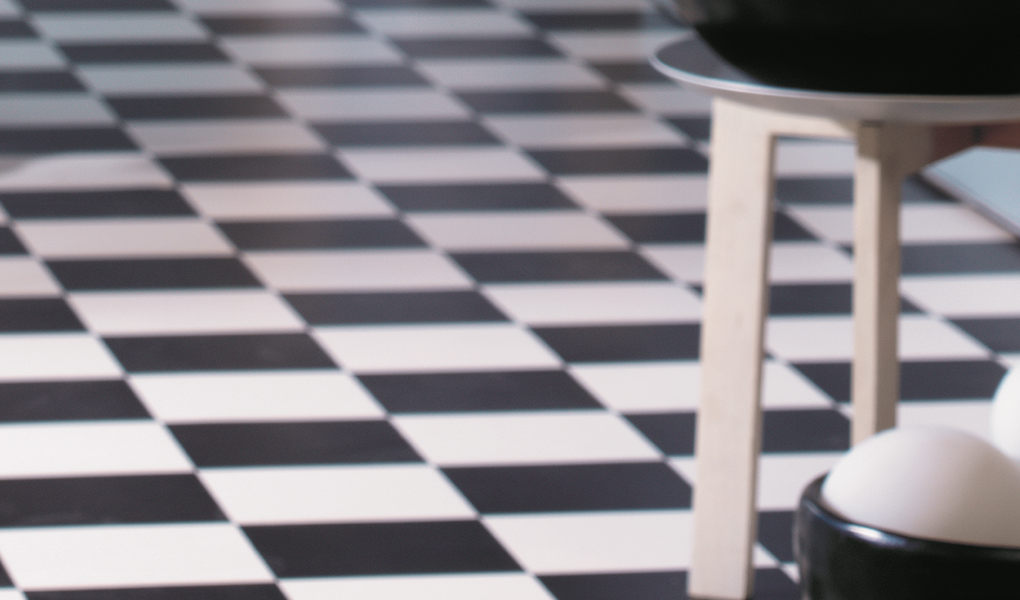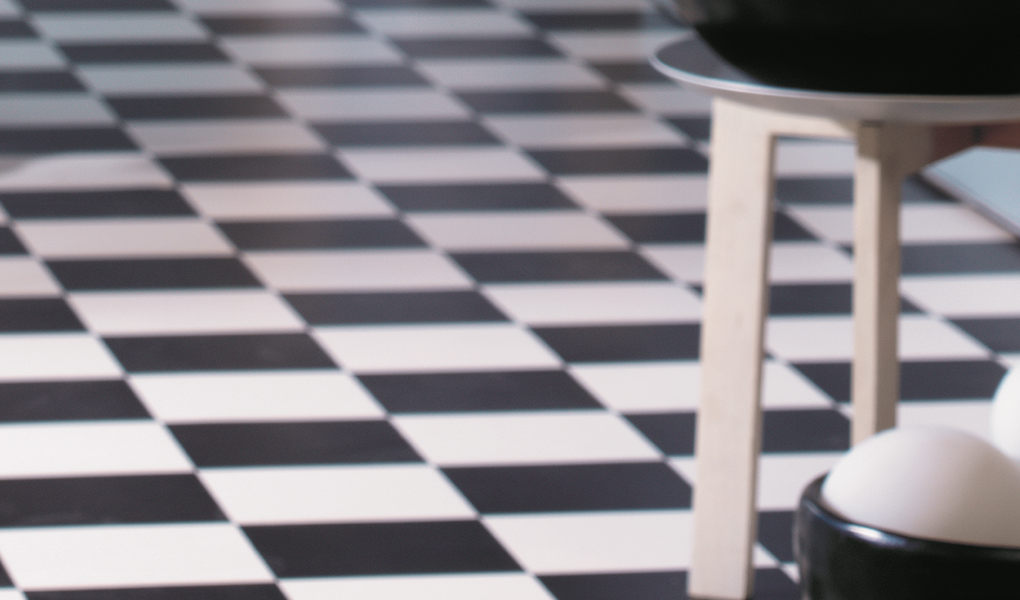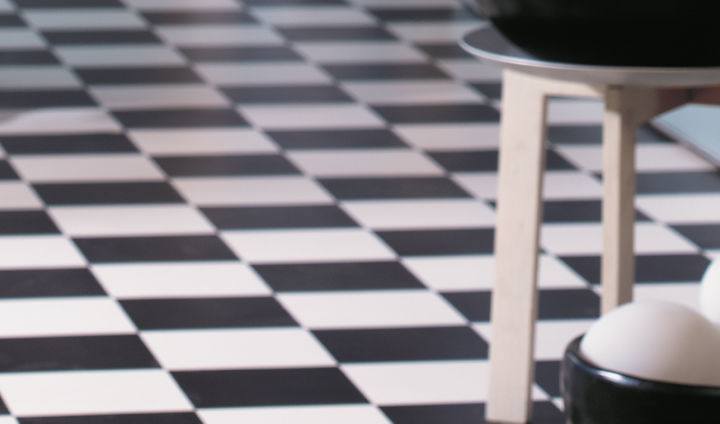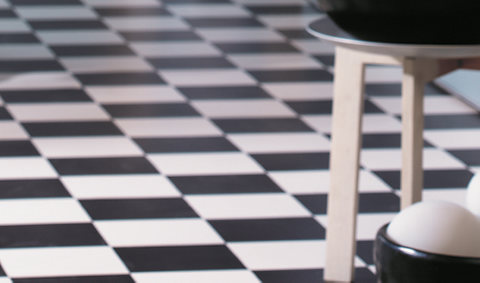 Self-adhesive vinyl tile flooring
Self-adhesive vinyl tiles are perfect if you want to unleash your creativity – they can be laid using a single colour, or mix and match using contrasting colours to create your own unique design. Like sheet vinyl, we offer them in a wide selection of looks and patterns.
Our self-adhesive vinyl tiles don't need glue as they stick directly to the floor, and can work in any size room. They don't work with underfloor heating as this causes the glue to come away.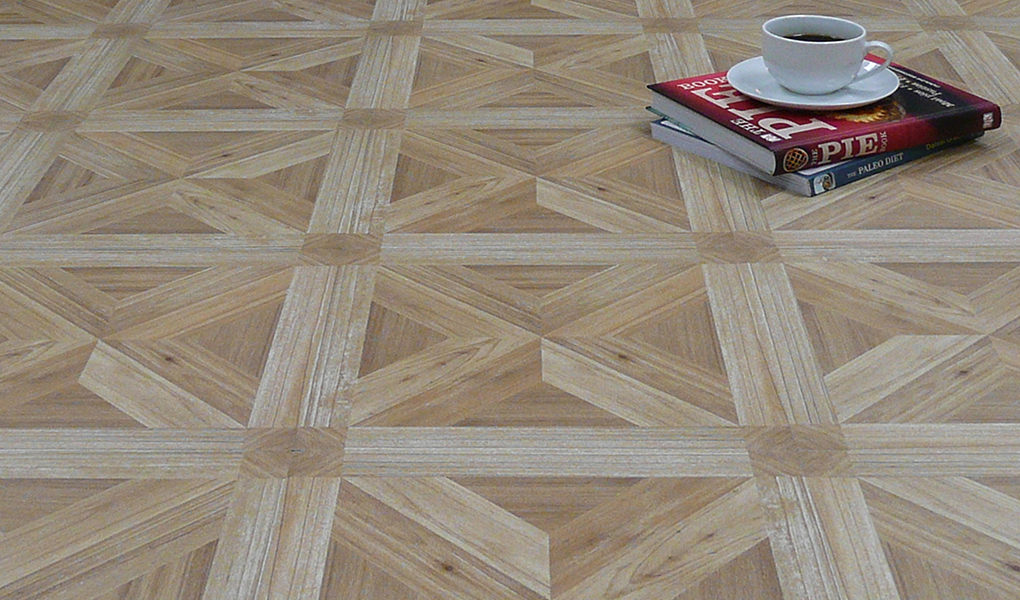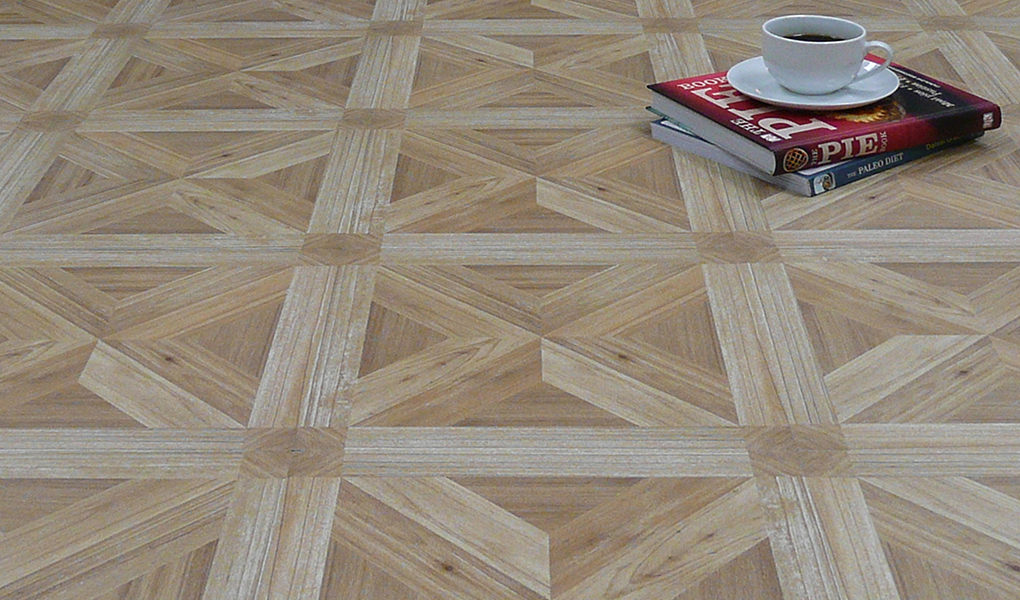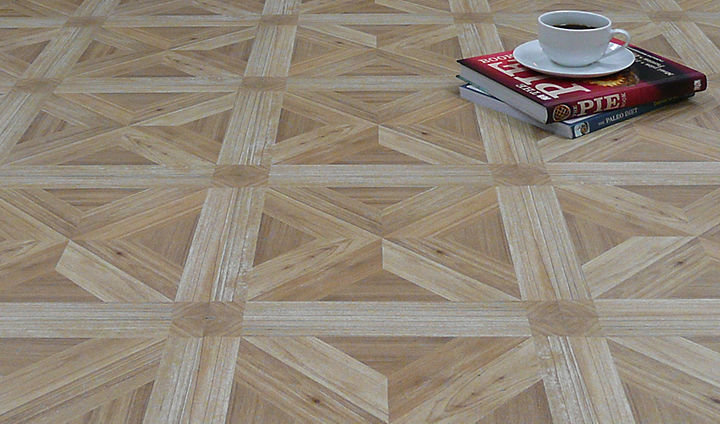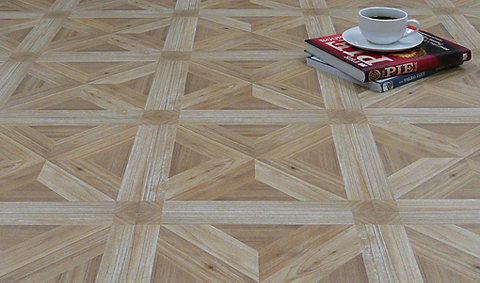 Vinyl planks
We offer two types of vinyl planks that are distinguished by their laying methods. These are self-adhesive planks and our premium range, Luxury Vinyl Click.
Self-adhesive vinyl plank flooring
Our self-adhesive vinyl planks are available in several wood effects, all of which add warmth to any room. Choose from paler shades such as pine, to richer, darker tones like oak. And why not opt for a rustic, more distressed look for a little character?
Just like our vinyl tiles, vinyl planks are easy to install and can work in most size rooms. They're self-adhesive, so no glue is required, but because of this they don't work with underfloor heating.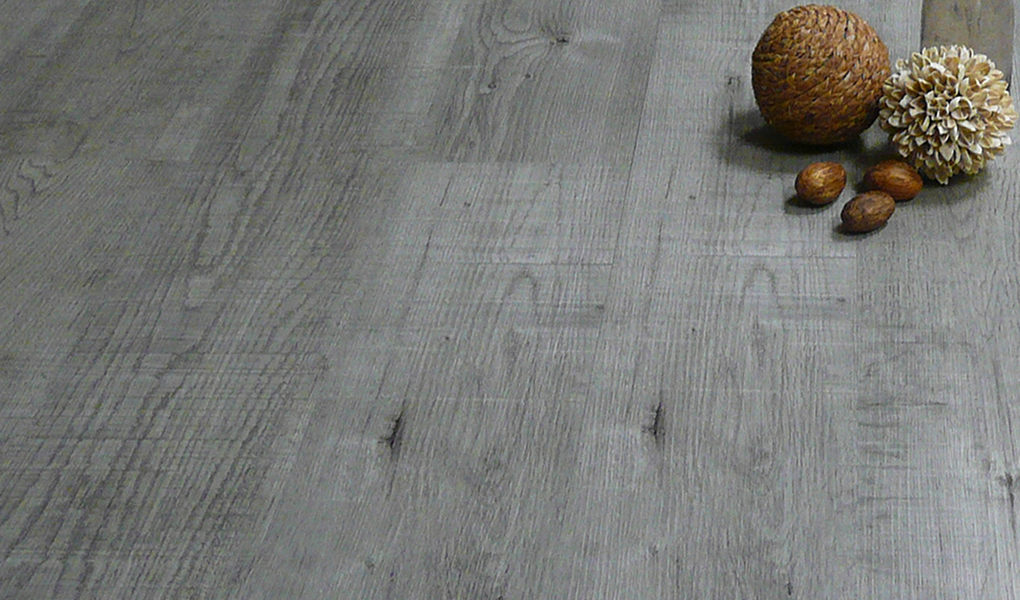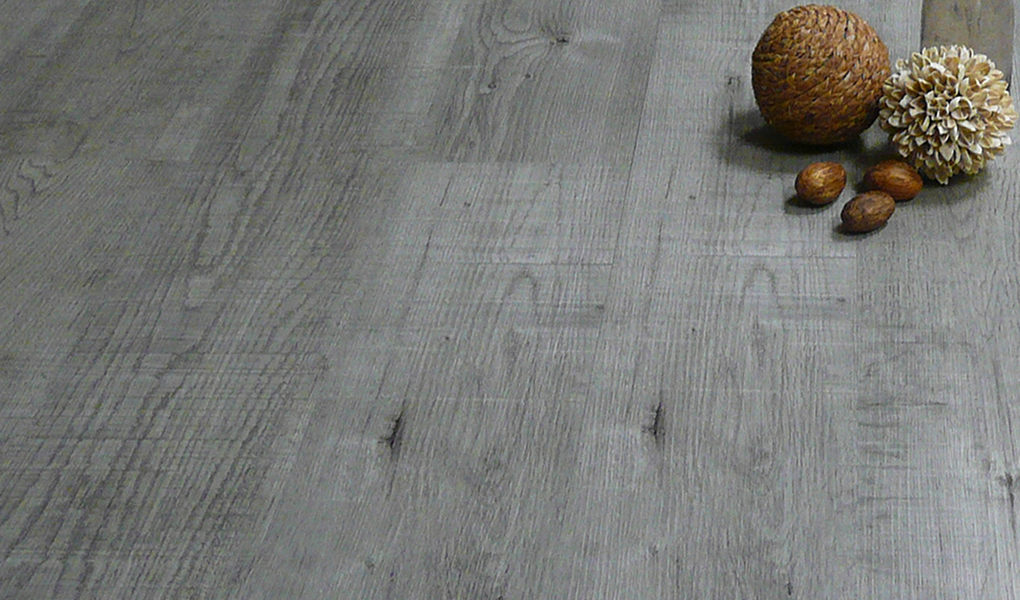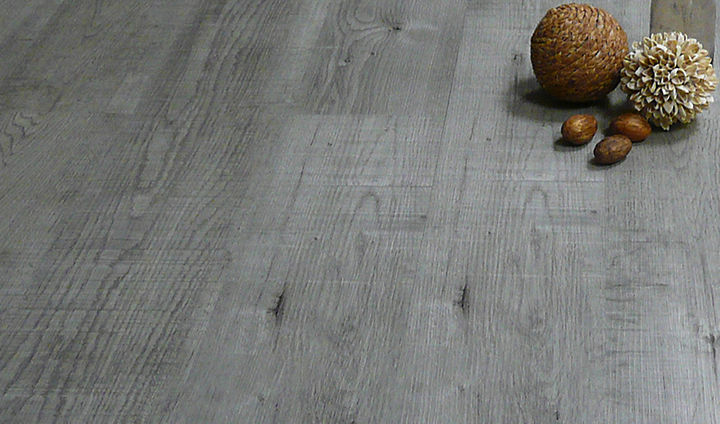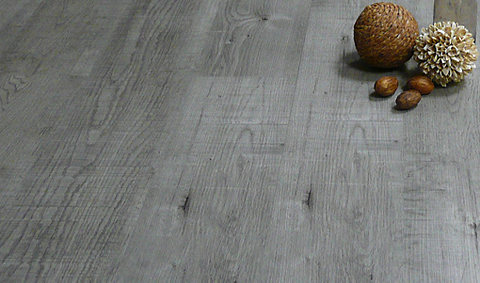 Luxury Vinyl Click flooring
For a premium vinyl floor option, browse our range of Luxury Vinyl Click flooring. The name refers to the glueless, easy click fitting system reminiscent of that used with laminate flooring. This makes installation simple and straightforward.
Again, there's a breadth of styles to choose from. Popular favourites like wood are given a contemporary update with washed and aged finishes, while other materials such as limestone, slate and travertine are also introduced. The flooring boasts a hard-wearing polyurethane (PU) coating for extra durability and is compatible with underfloor heating.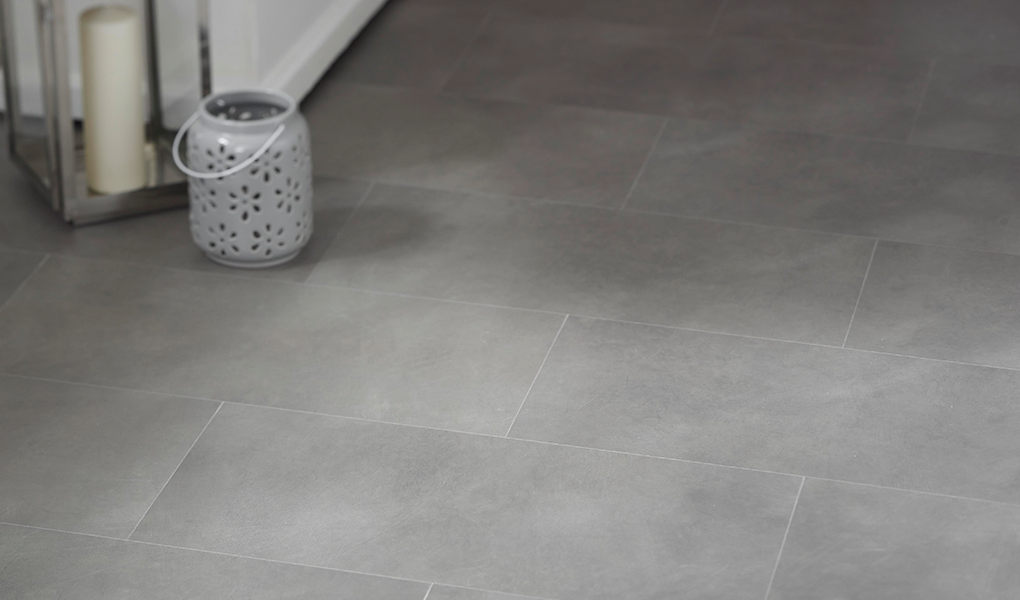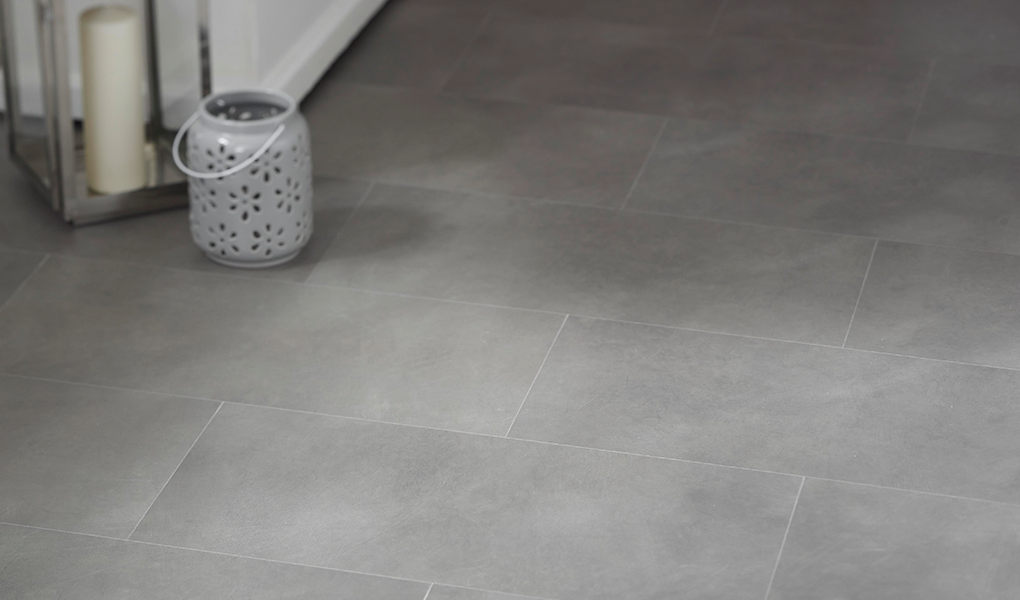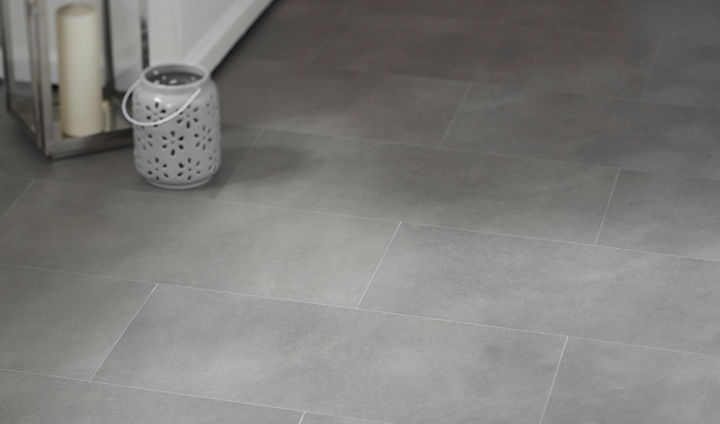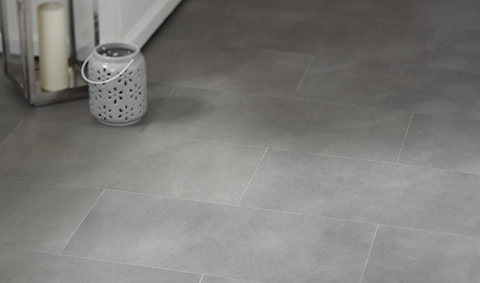 Features
There are a few features to consider when exploring your vinyl flooring options.
Slip resistance
One of the best features of vinyl flooring is that this man-made product is water resistant. This makes it ideal for kitchens, bathrooms and utility rooms where there's a high risk of spills or spray. It does also mean that any surface water can cause slips.
To battle this, most of our sheet vinyl products come with an anti-slip coating making this a fantastic choice if you're looking for a less slippery option. Alternatively, add a rug or mat to your new floor.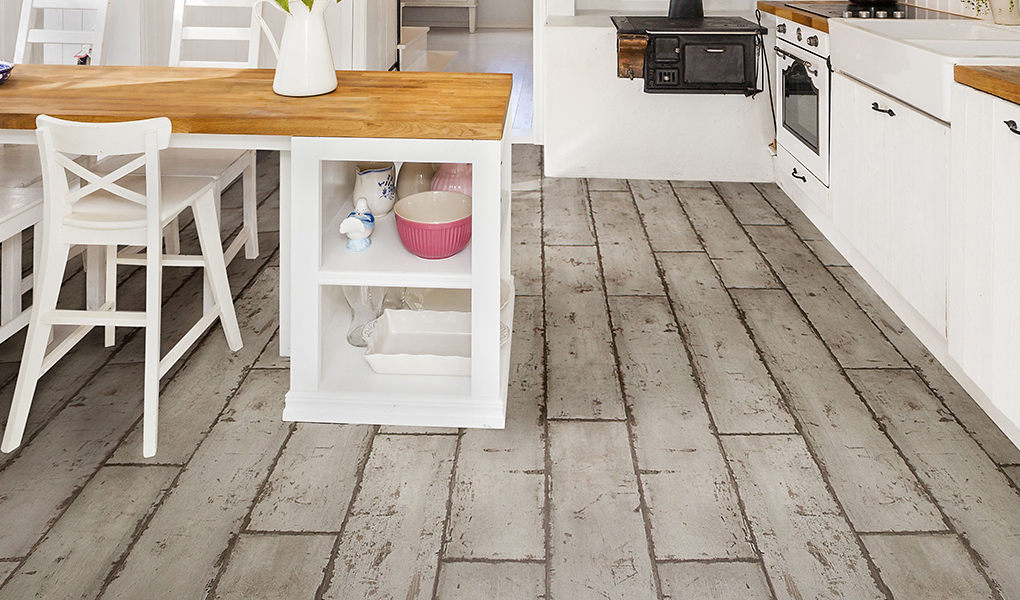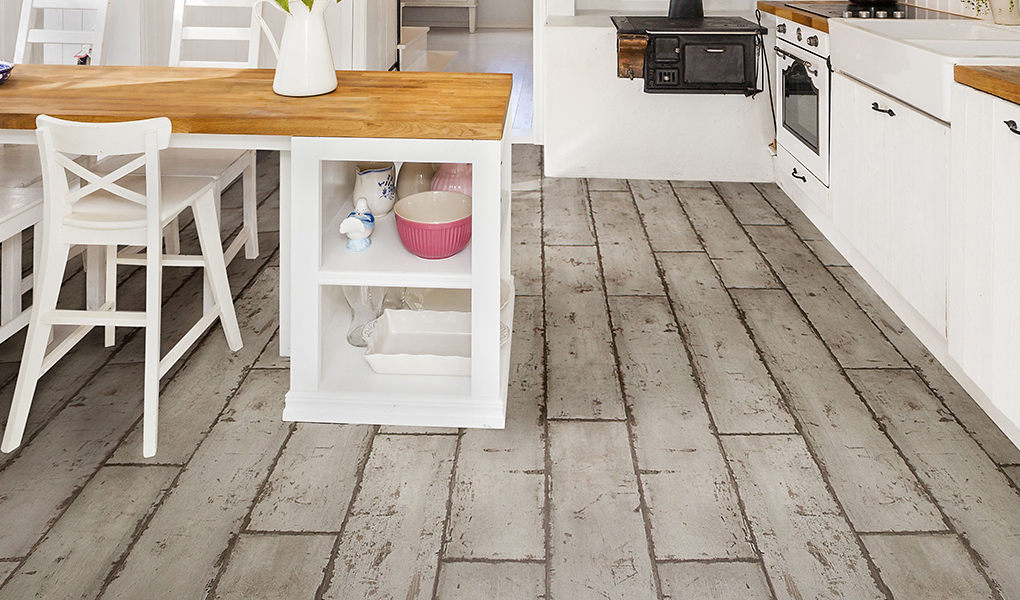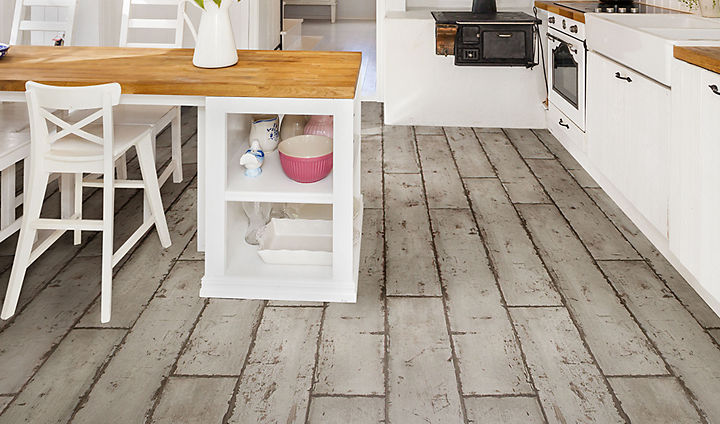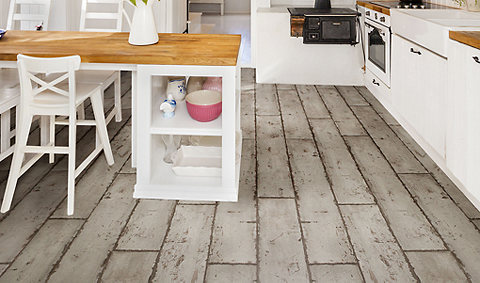 Thickness
The thicker your vinyl flooring, the softer and warmer it will feel underfoot – especially when compared to materials like stone. Our selection ranges from 1.1millimetres (mm) in thickness all the way up to our 5mm luxury option.
Thicker flooring also means better sound insulation and less wear and tear – so it's a great choice for children's playrooms, as it will muffle the sounds of loud play.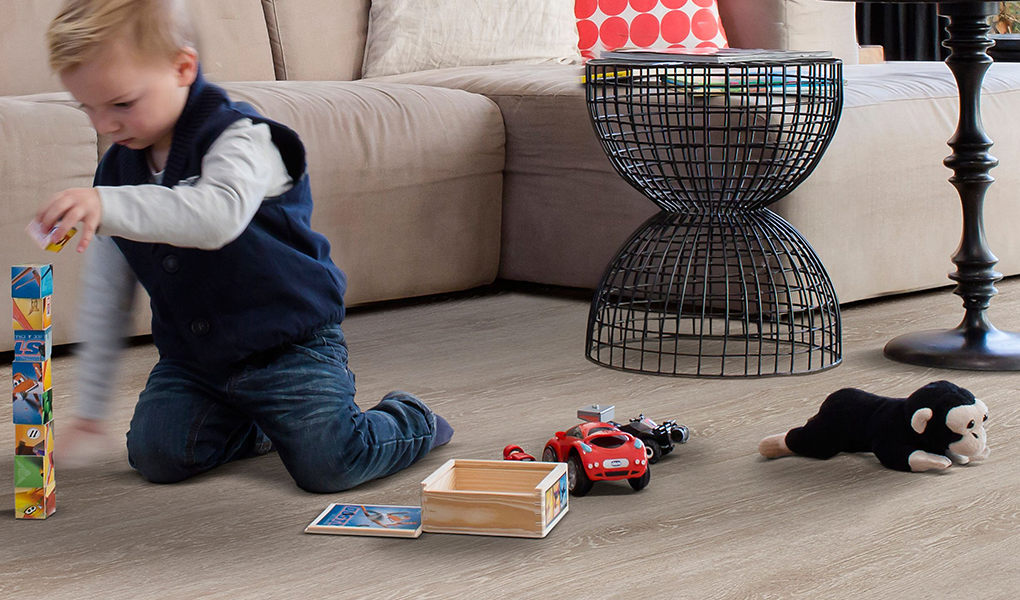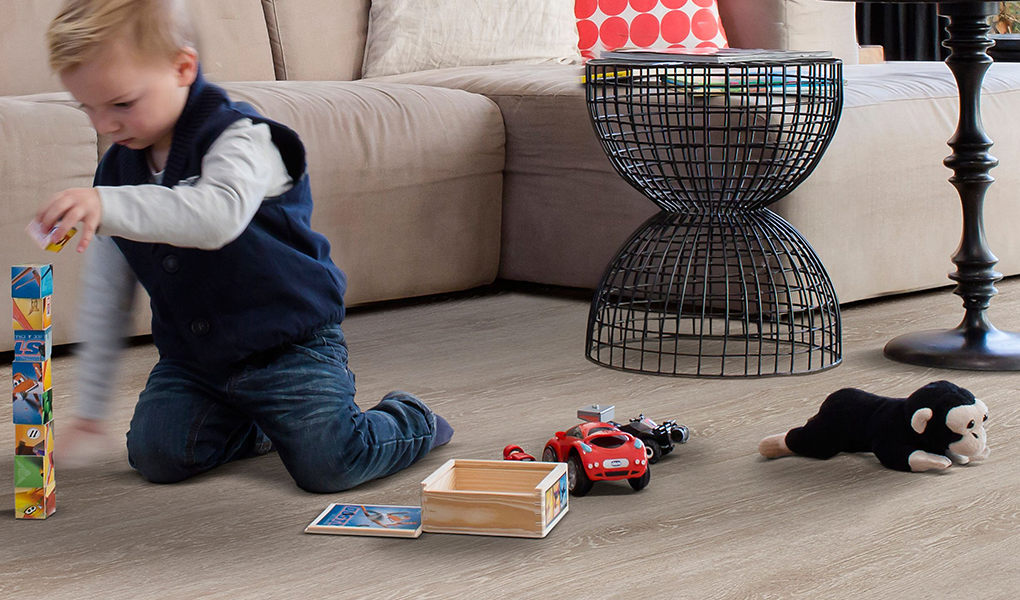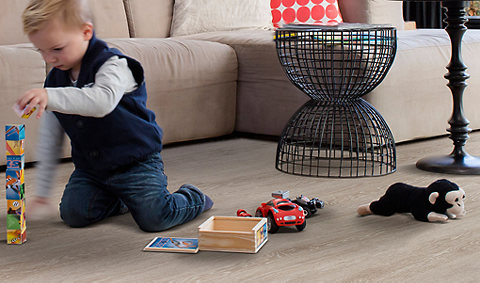 You might need
With your vinyl flooring chosen, it's time to pick up those much-needed extras.
Flooring thresholds and edging strip
A flooring threshold or edging strip might be needed to complete your vinyl flooring job. These help create a neat and safe transition from the flooring of one room to the next and some thresholds are designed to help even out adjoining floors of different heights. Available in different colours and finishes to complement your flooring, they require different installations depending on the sub-floor underneath.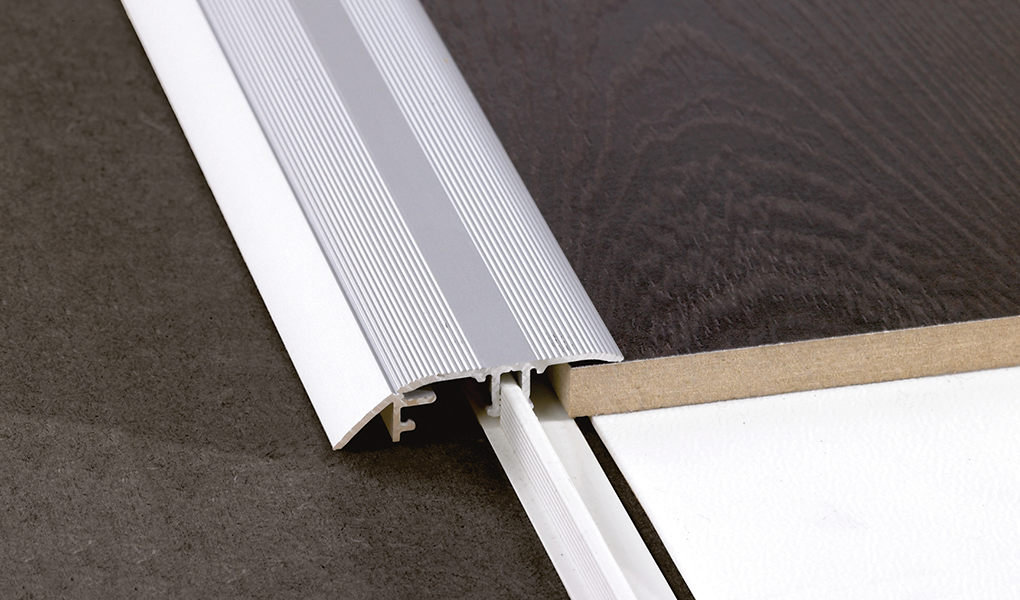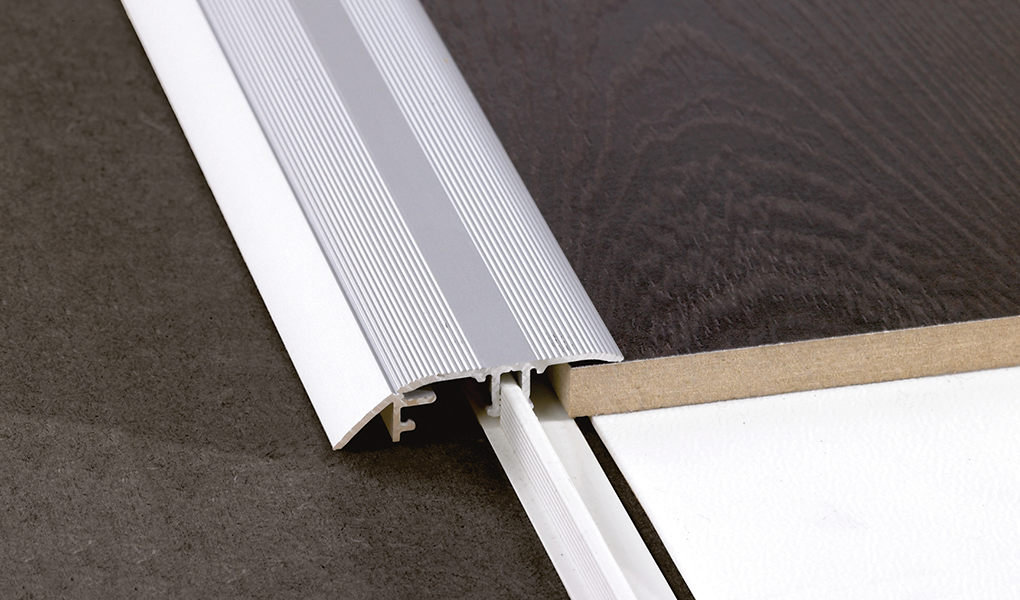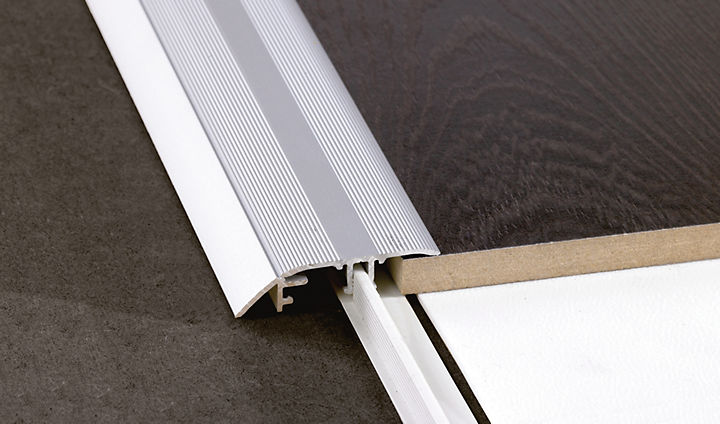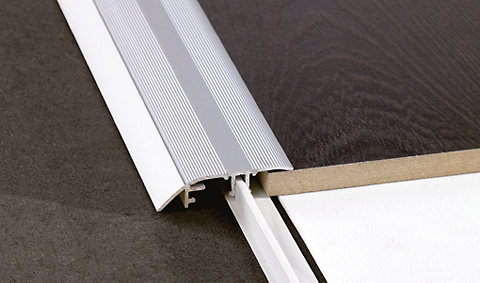 Flooring adhesive and tape
Most of our vinyl flooring options are self-adhesive, so these don't require any extra glue. If you have chosen sheet vinyl for a larger room, or are looking for any extra security, explore our ranges of flooring adhesives and double-sided vinyl flooring tapes. Both of these will make sure that your flooring remains secure.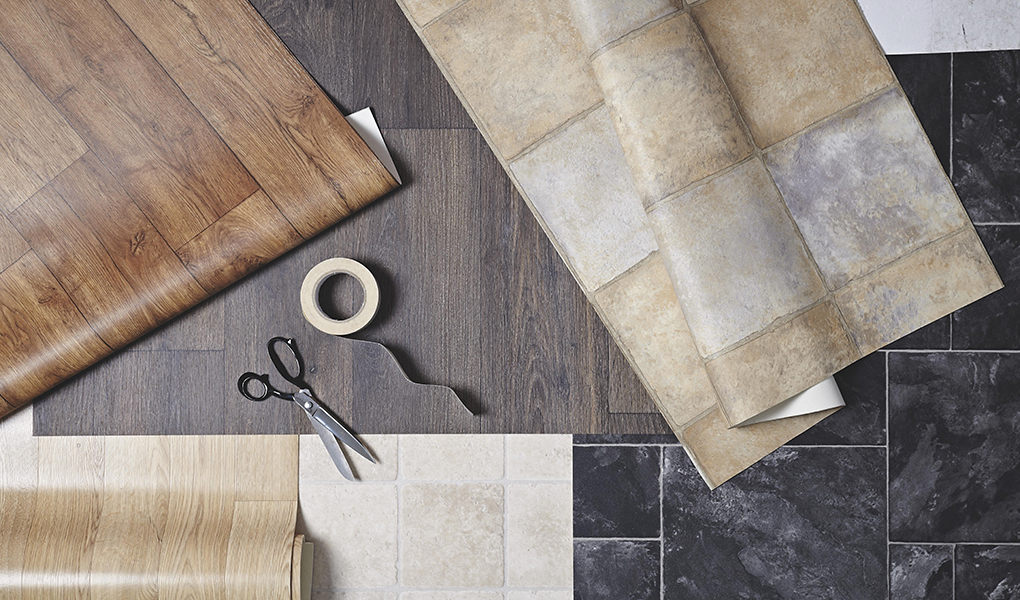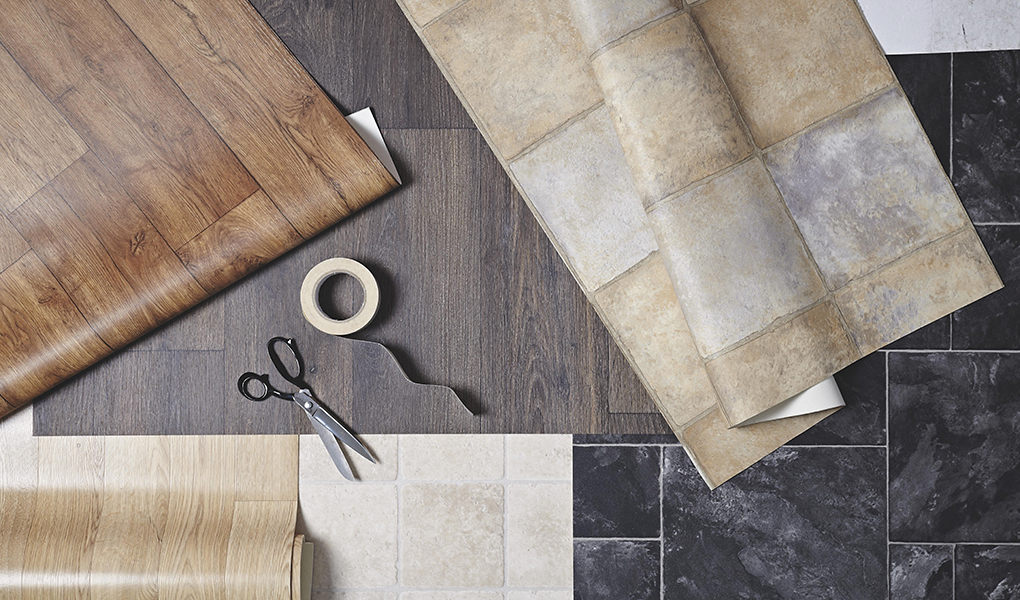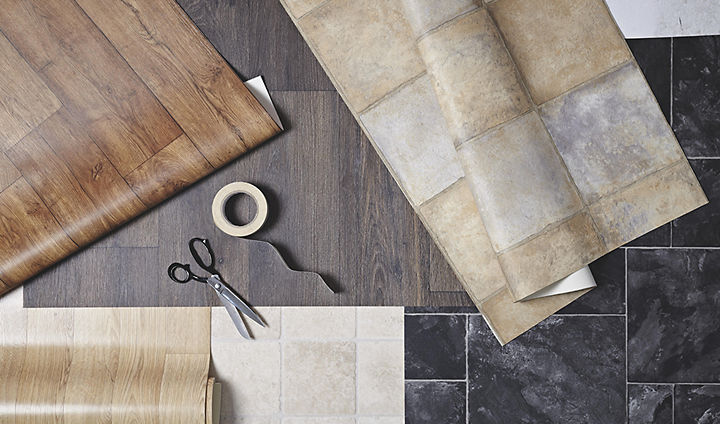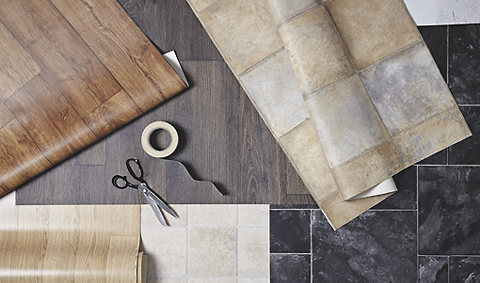 Underlay
Most vinyl floors don't need an underlay. If the surface you're laying on is level and smooth, a well-cushioned vinyl floor should be fine on its own.
Our Luxury Vinyl Click flooring is laid using the same as technique as laminate options in that it's loose laid creating a "floating floor". Because of this, issues can arise if the sub-floor isn't level. With that in mind, we recommend adding an underlay, and we offer ones specially designed for this vinyl flooring option.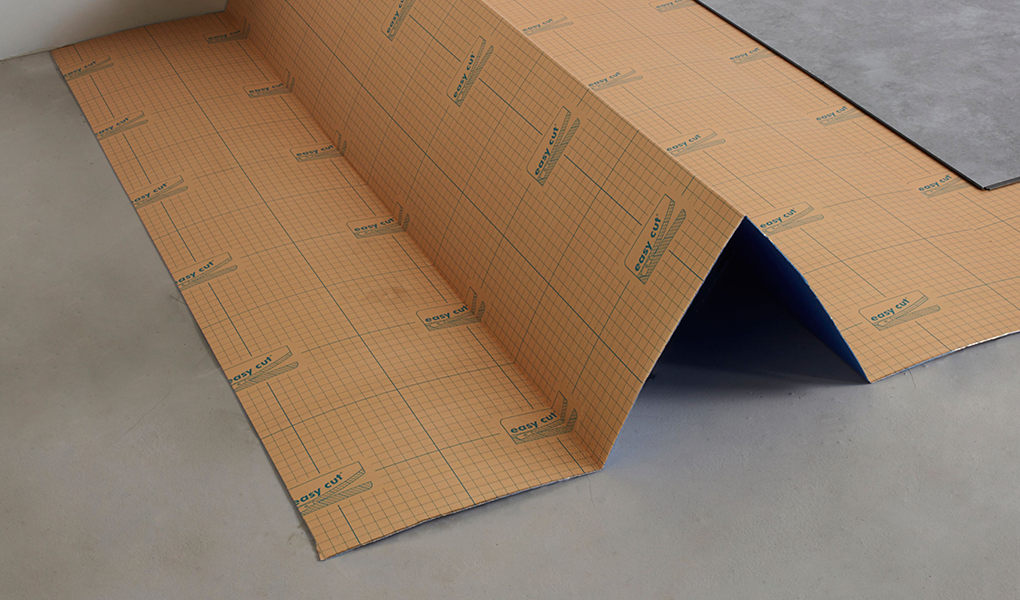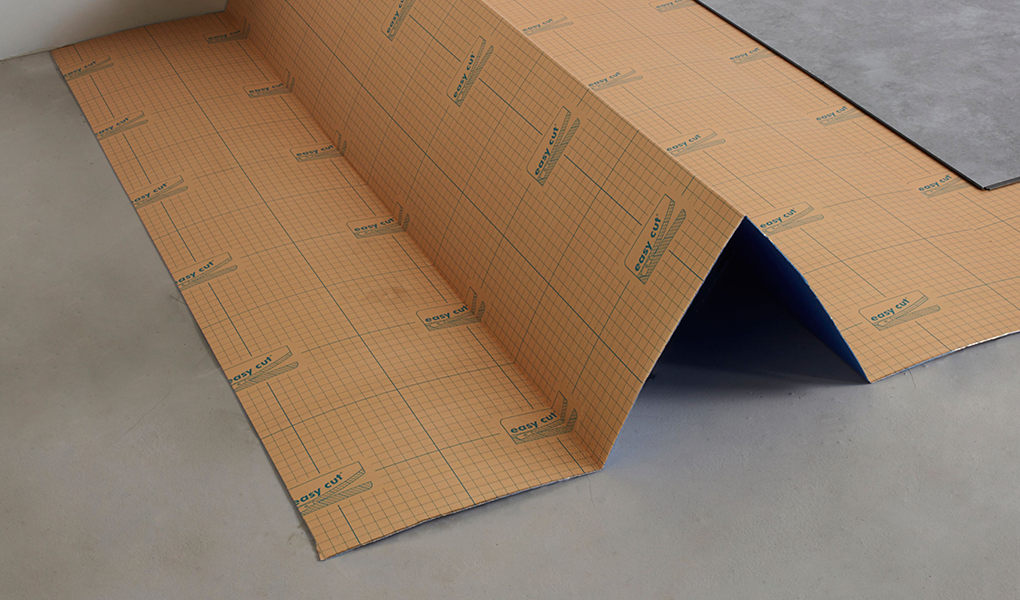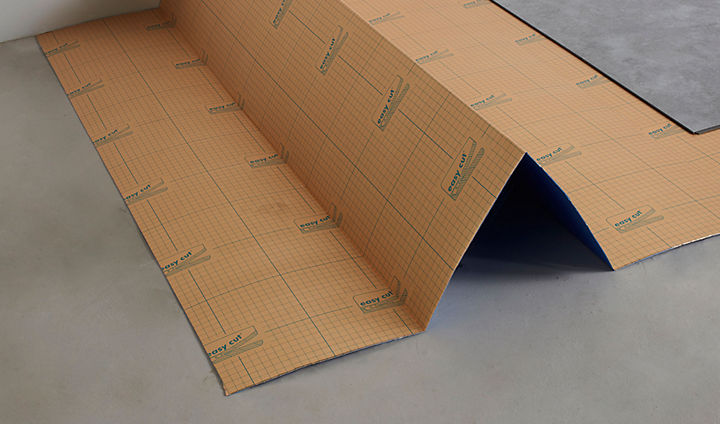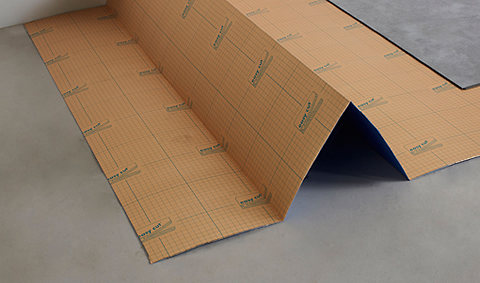 Floor cleaning
Vinyl floors are easy and simple to clean and maintain - all it takes is vacuuming or sweeping. And if you do need to give your vinyl flooring a deeper clean, we have the cleaning products for the job. Invest in a mop and/or look for multi-surface cleaners that either list vinyl as one of the suitable floors, or are specially designed to clean vinyl flooring.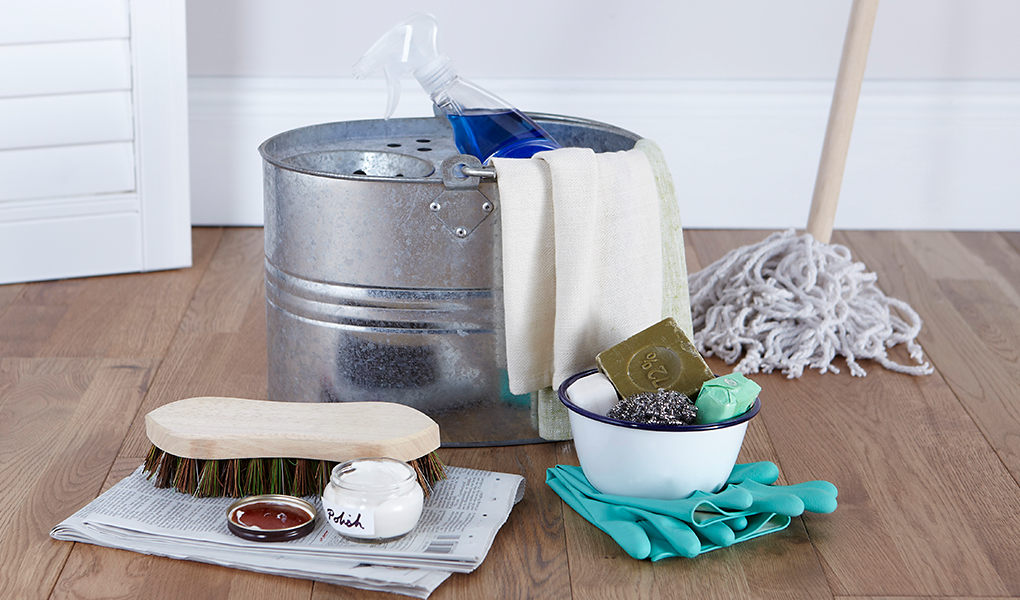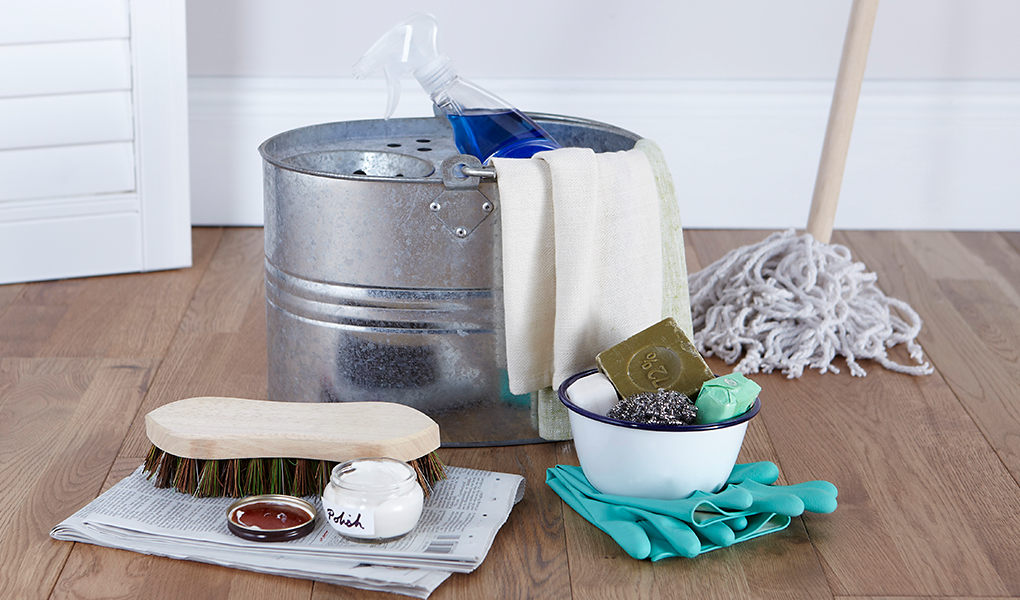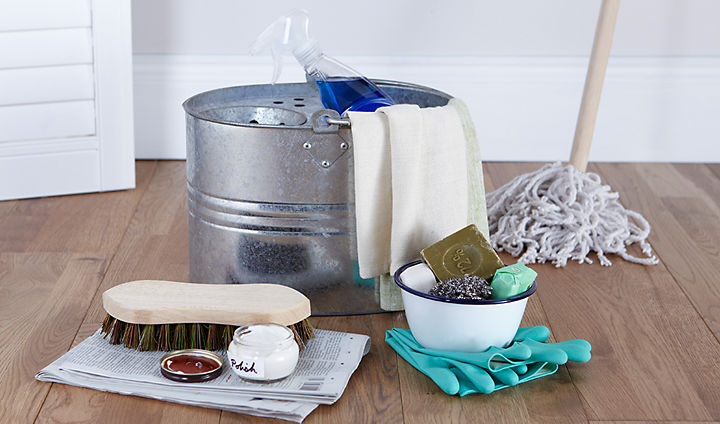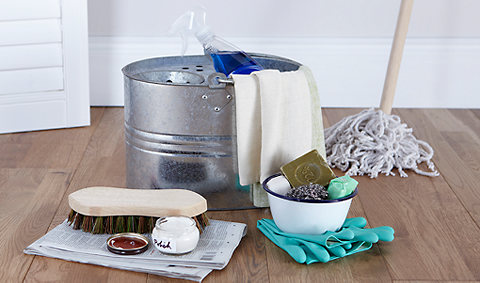 Mats, rugs and rug grips
Adding a rug or a mat to your new vinyl floor is a good way to prevent slipping as well as complete the look of the room. We offer a range of sizes, colours and patterns that will work whatever your style. Opt for something cosy and comfortable in a bedroom or living room; and explore our slim, hard-wearing runners which are ideal for for high-traffic areas like kitchens and hallways.
If your chosen rug doesn't feature an anti-slip bottom, simply add a rug grip to keep it secure and in place.