Today's the day you light this place up
Let there be light
It's the flick of a switch marks the start of your day, filling your room with light bringing a fresh start, a new opportunity, another chance to make memories. It's the dim of the bulb that brings on the dreams, softens the mood and keeps you cosy. It's more than another fixture, lighting is the foundation to your home, changing atmospheres and creating character in every room. We've teamed up with interior design psychology expert, Niki Schafer to find out how to light your home to perfection.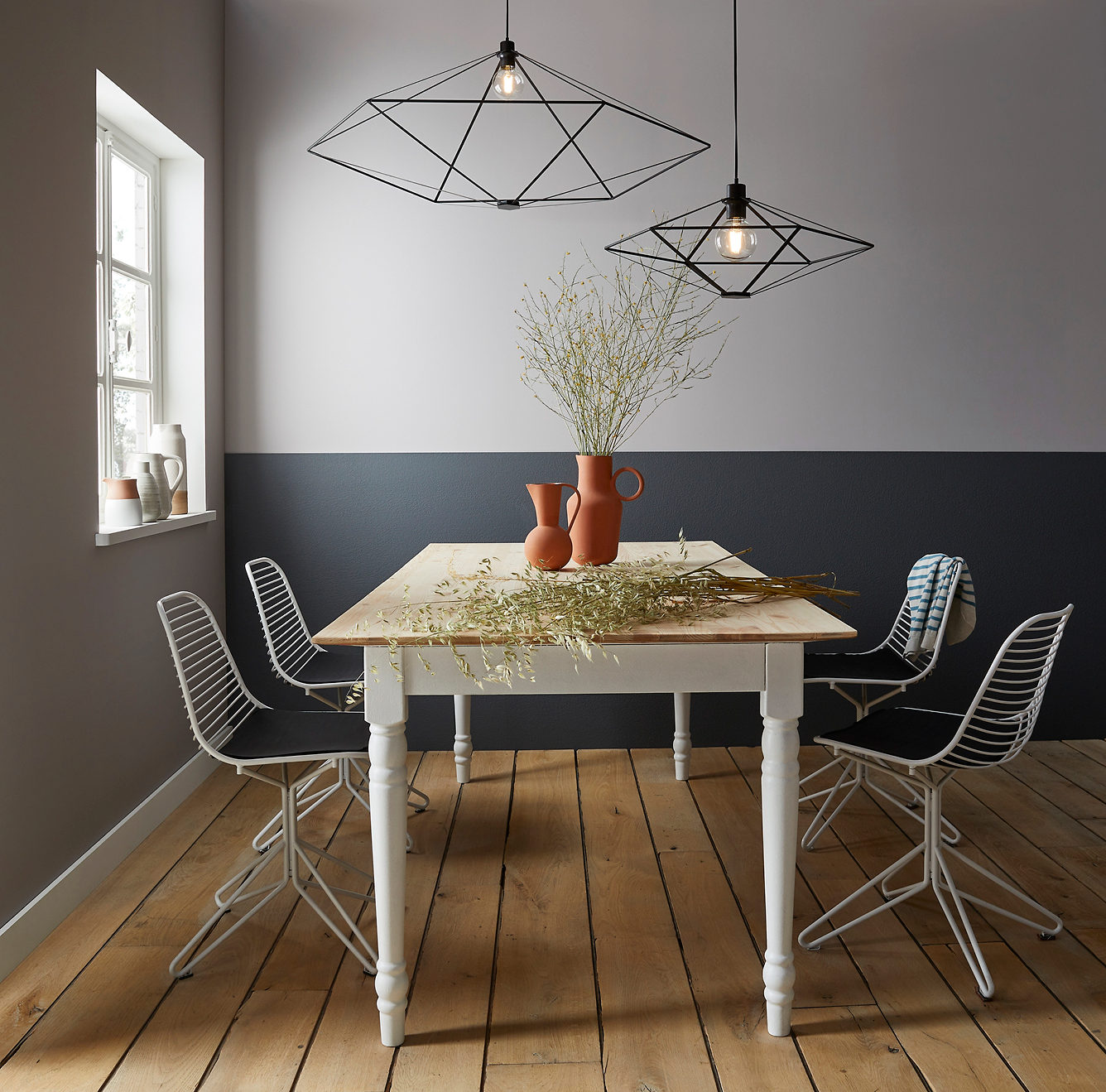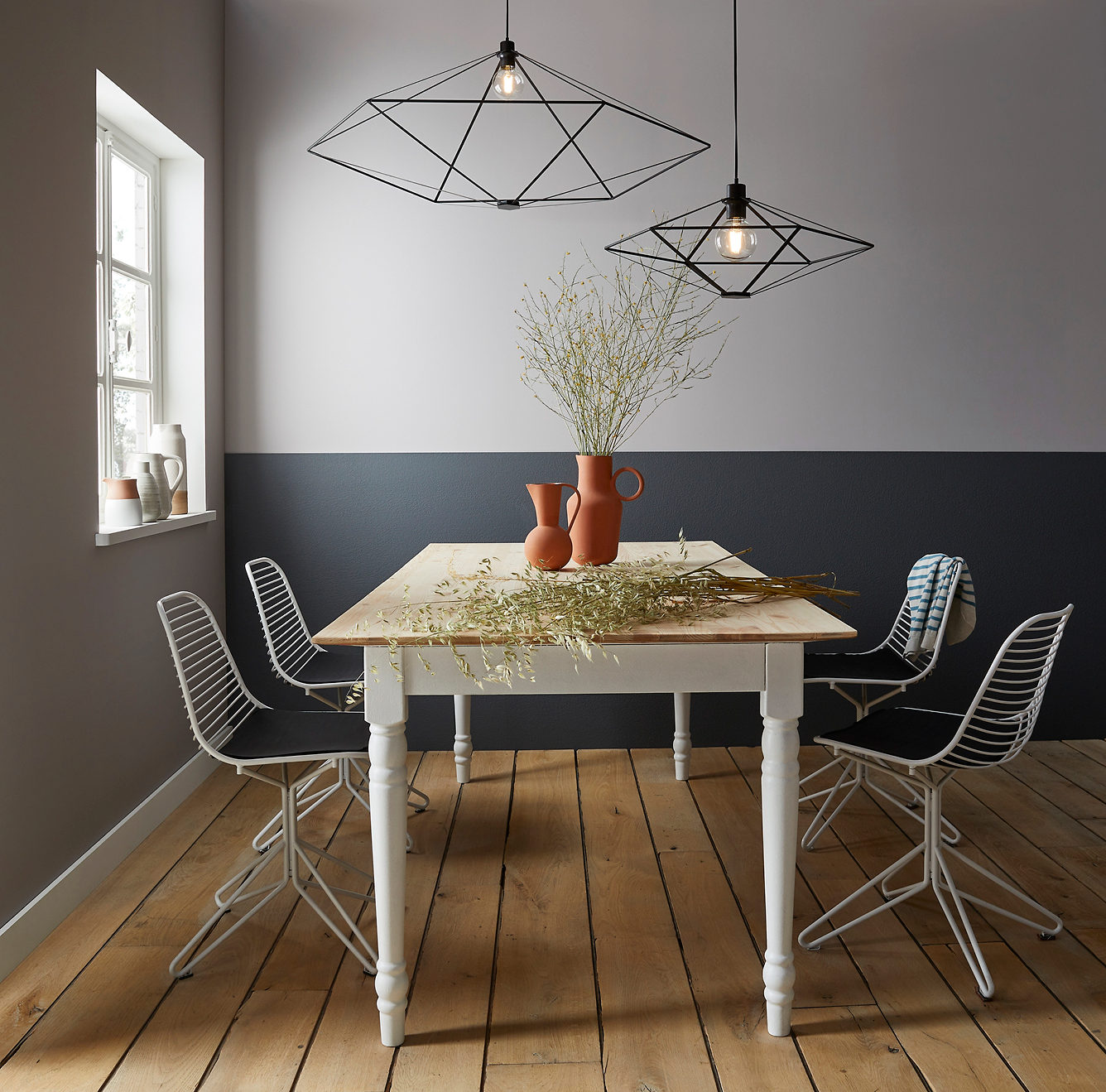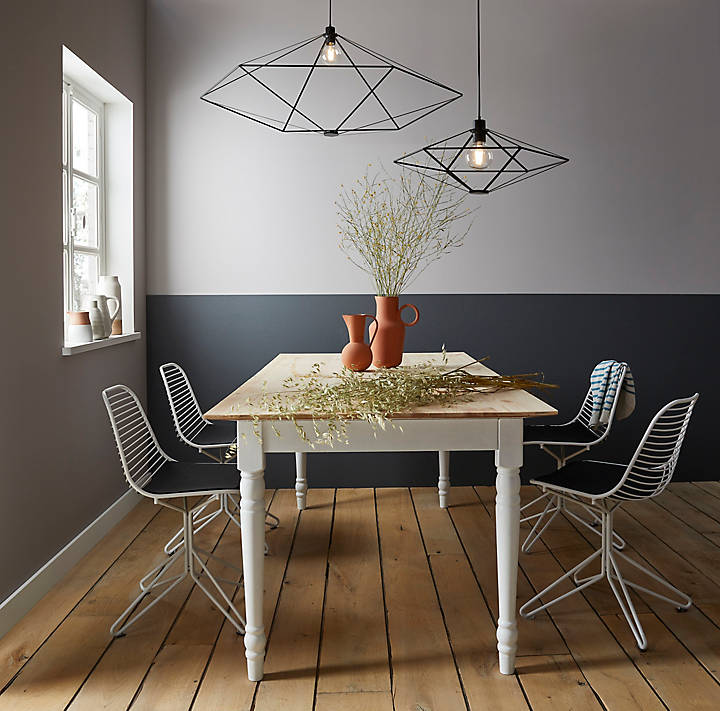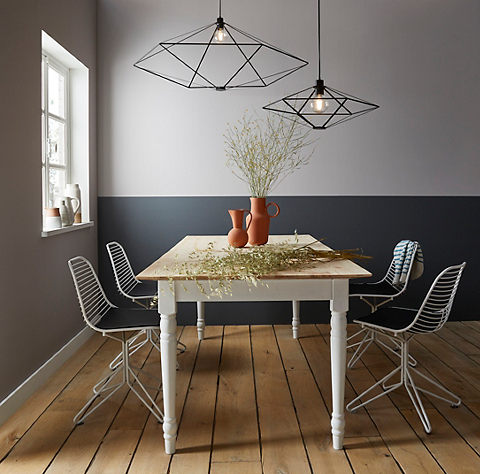 Get in the mood
Picture a romantic evening in, cosied up on the sofa, or maybe enjoying your favourite meal. Now add a bright spotlight beaming down. It's not quite the vibe you're looking for is it? Or think about enjoying your morning coffee, getting geared up for the day to soft low lighting isn't going to give you that get up and go that you need. Choosing the perfect lighting will help you set the mood of your space, from energetic to intimate.
Bright ceiling lights with wide angles will illuminate larger areas. Try bulbs that can go from warm to neutral in tone so you can easily switch up the atmosphere. Lamps are perfect for rooms that are multi use, like a living area. You can use them instead of ceiling lights to create a cosy feel.
One of our favourites is the Alani floor lamp. With its elegant curved lines and sculptural look, you'll want to keep this in full view. And it looks just as good off as it does on.
Interior design psychology expert, Niki Schafer says...
"To achieve the feeling of cosy - the point at which our bodies relax, and we feel a sense of safety - it's best to sit in a pocket of light. A dimmable floor lamp is perfect to achieve this as it casts a warm puddle of light in a specific area."
---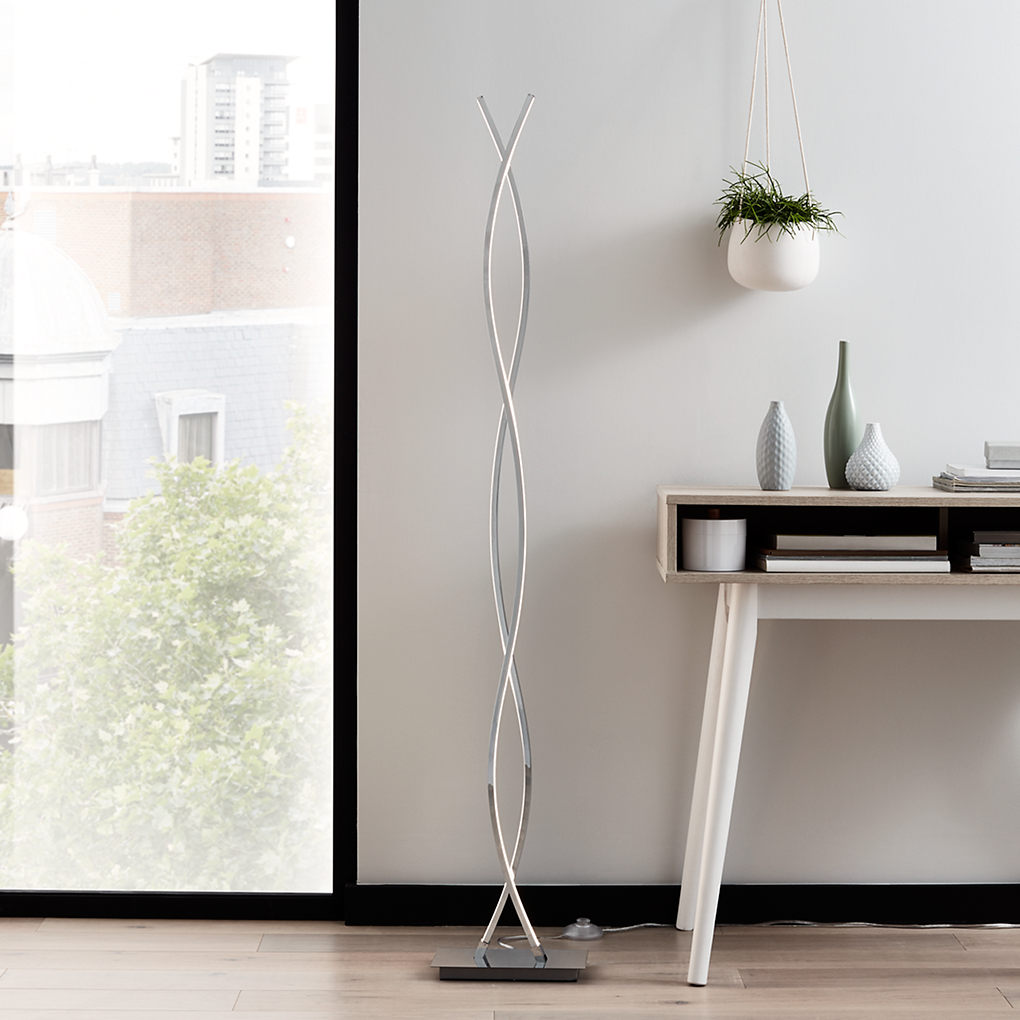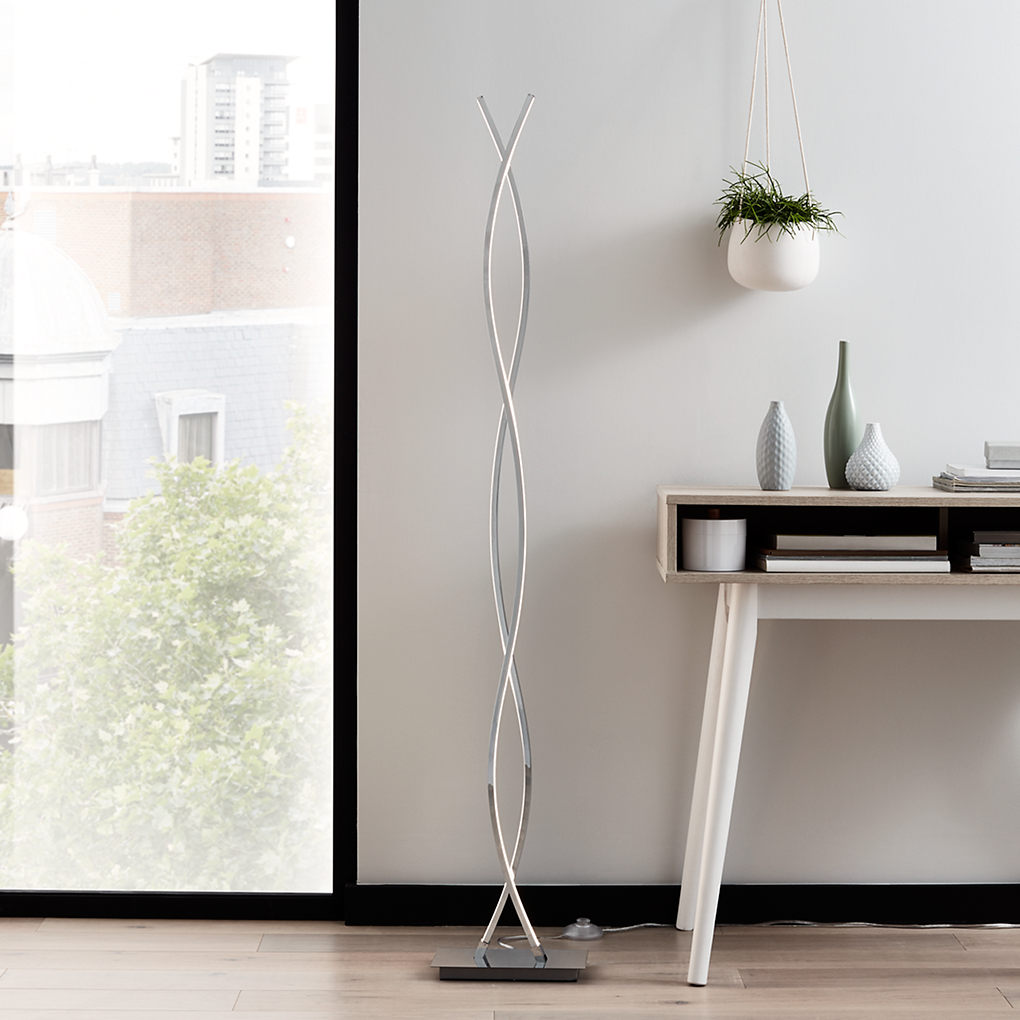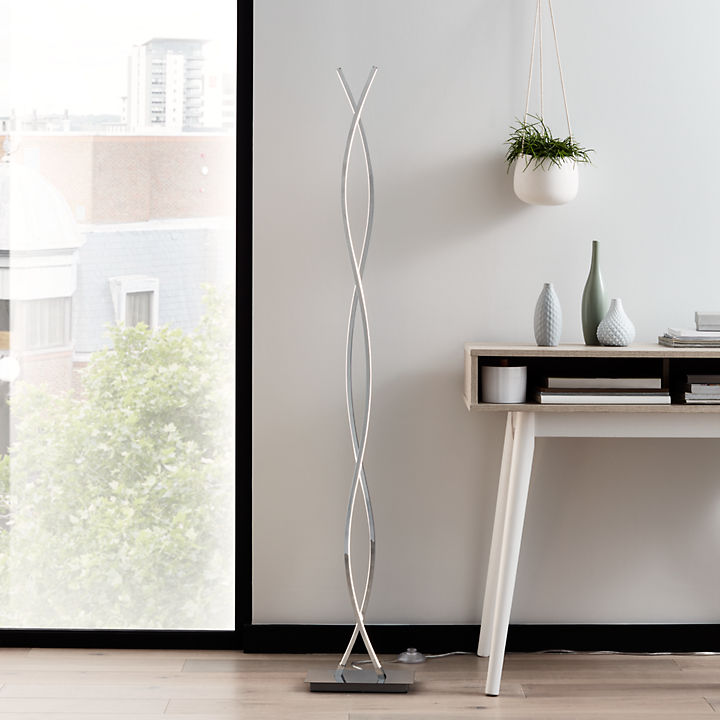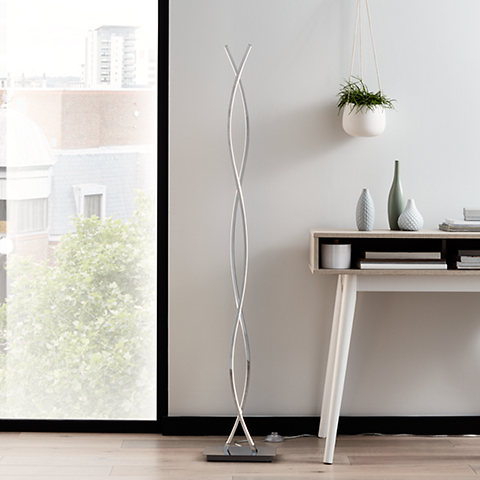 Turn up the heat
When the days are getting shorter and the light outside is fading fast, filling your home with a golden glow is the perfect backdrop to a winters evening. Reaching for that thermostat might be your first move when there's a chill in the air, but the right lighting can add warmth to your home too.
Never underestimate the power of the perfect light bulb. The temperature of a bulb is measured in Kelvins. Low Kelvins generate warmer, cosier lights and high Kelvins give more neutral white light to create an energising, bright, vibrant environment. Our light bulb buying guide is a great place to start, it's full of helpful advice and tips.
Interior design psychology expert, Niki Schafer says...
"A light that you want to sit by and feel cosy needs to be a lovely yellow or peach coloured light - and 2700 on the Kelvin scale is ideal. To give this some comparison, bright daylight can be up to 6500K, and a fire is lower still – around 1900, which is super cosy but perhaps a little difficult to see by!"
---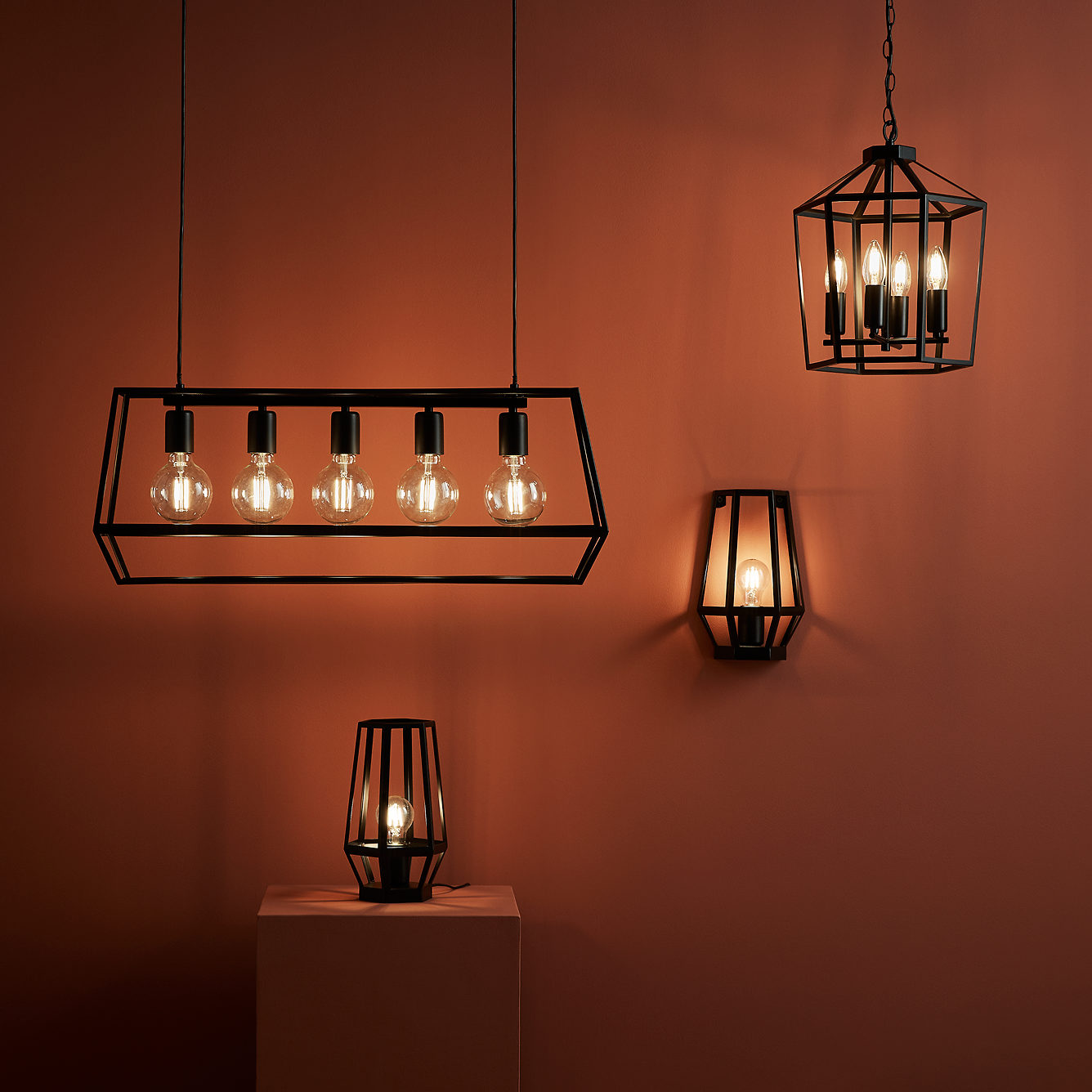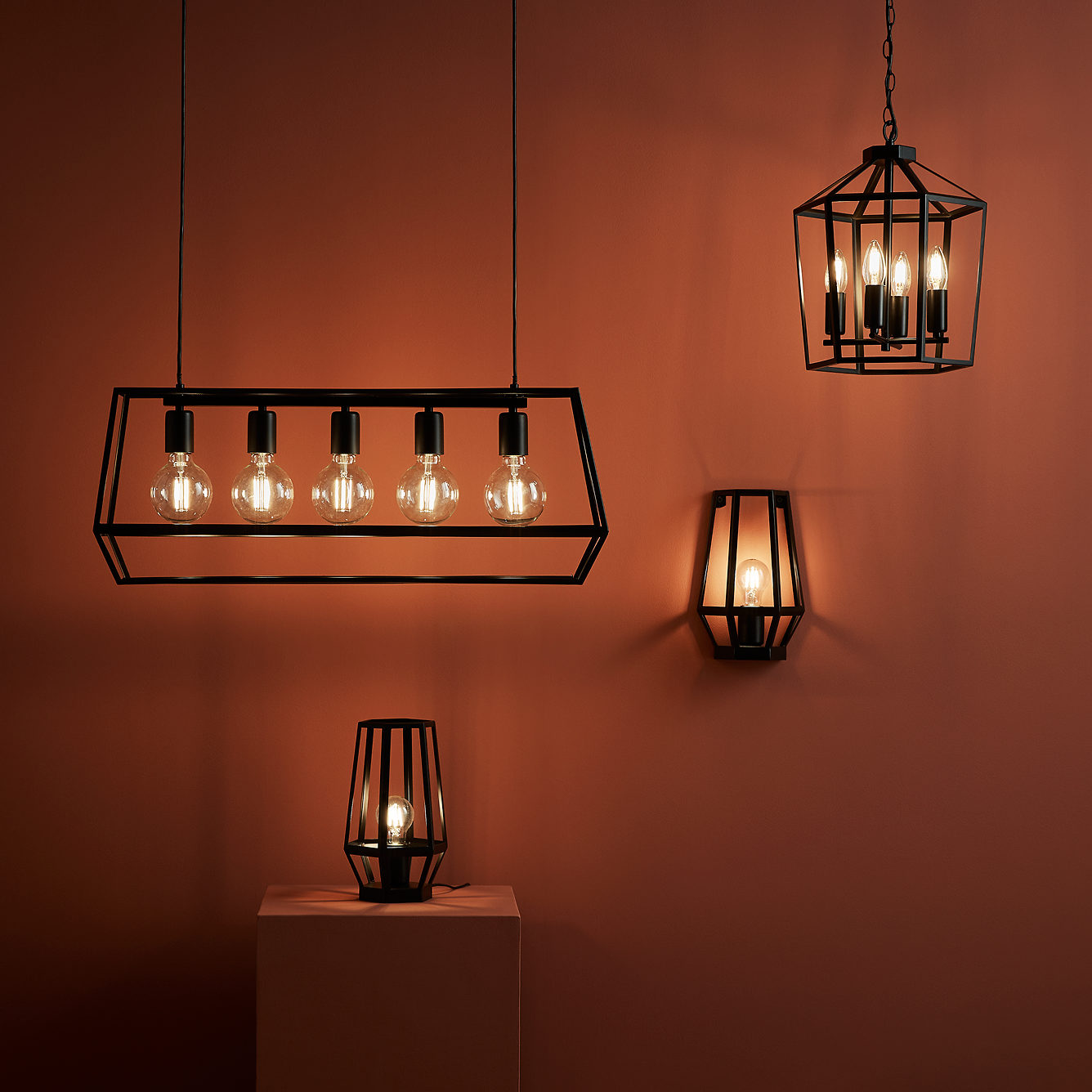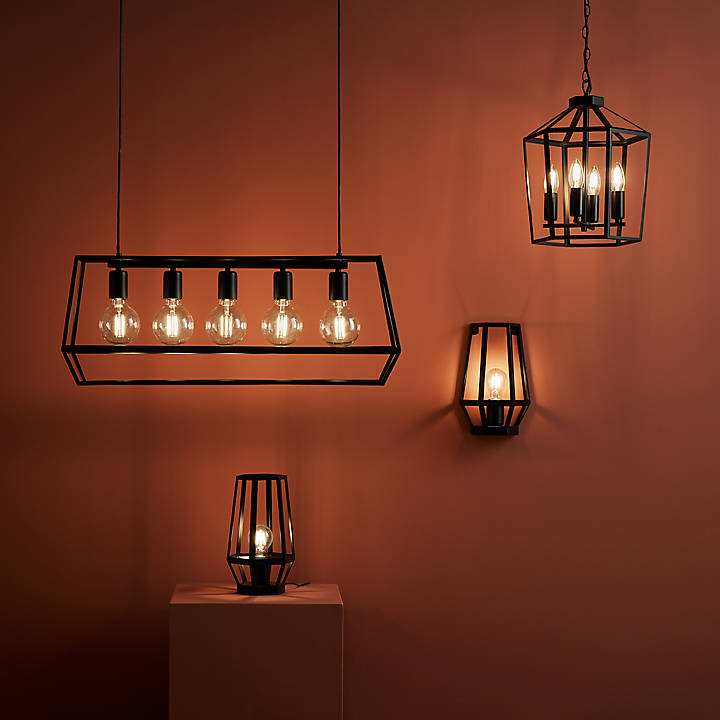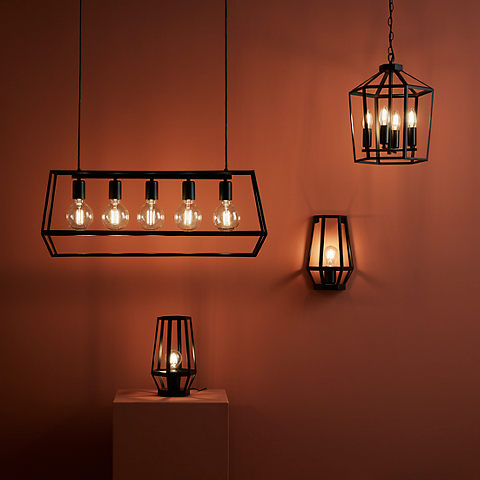 Swinging from the chandelier
A focal point, a statement piece, a conversation starter, pendant lighting brings more than a little shine to your space. From modern and sleek to ornate and dramatic there are no limits to the impression you can create.
We've got some show stopping designs you can use in any space. A cluster of pendant lights above a dining table are a gorgeous way to set the scene for mealtimes. A single large hanging light is an amazing addition to bedrooms. Don't overlook the kitchen either, especially if you have a breakfast bar that could do with some extra illumination.
One of our favourites is the Apennin pendant light. Made from matt metal, its industrial style makes it a perfect fit for modern homes.
Interior design psychology expert, Niki Schafer says...
"When thinking about how to make your home a cosy haven from the outside world, it's best to start the journey in the hallway. As the first interior space you see after a long day, it immediately sets the scene of relaxation before you get further into the home. You'll need somewhere to empty your pockets, unload your keys and look through the post, so I always advise setting up a table lamp with a temperature of 27000 Kelvins on a console."
---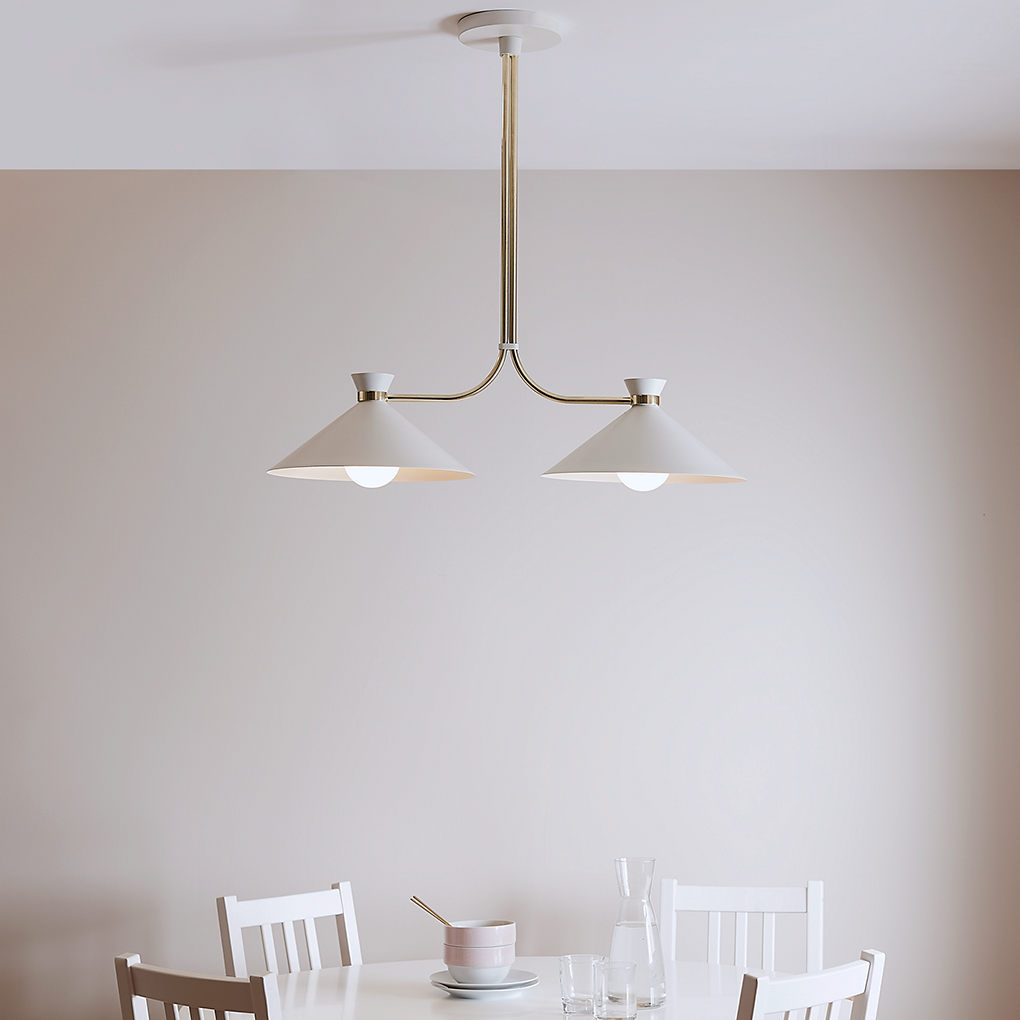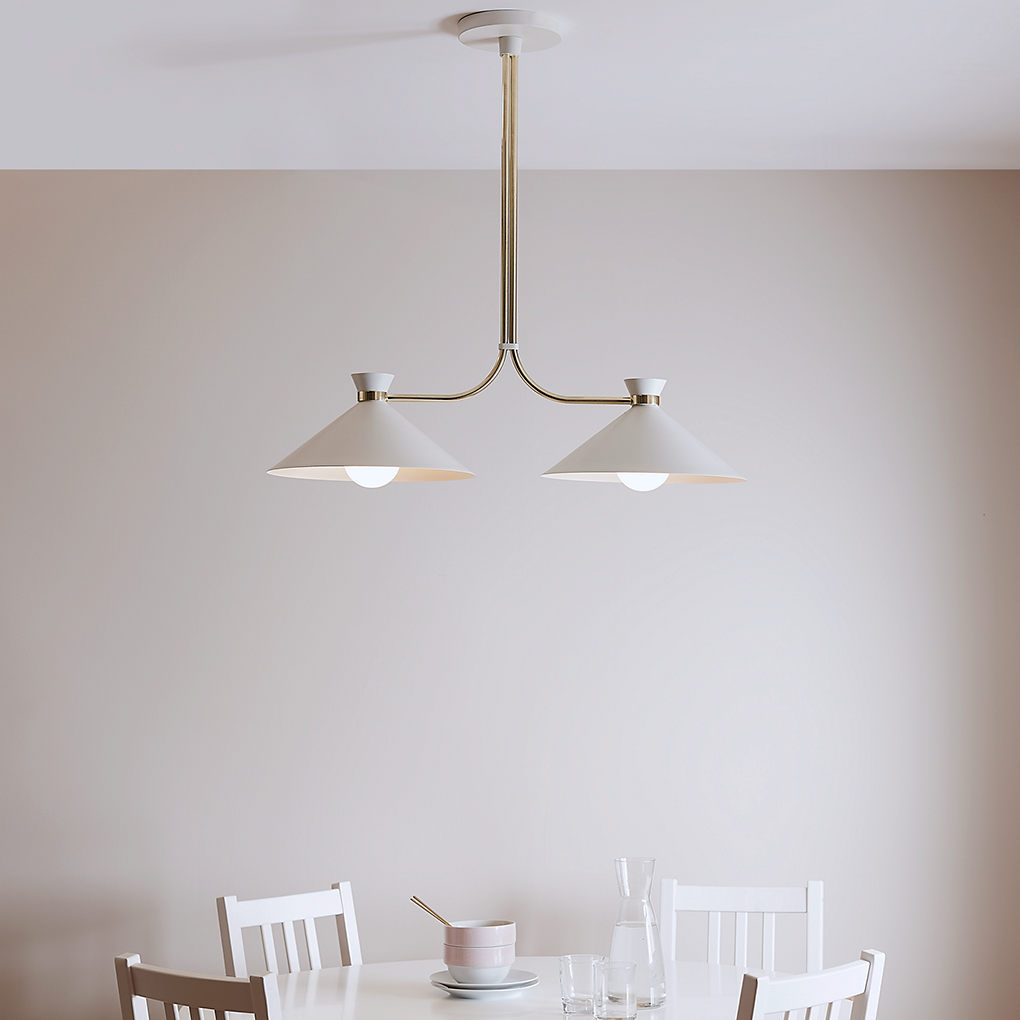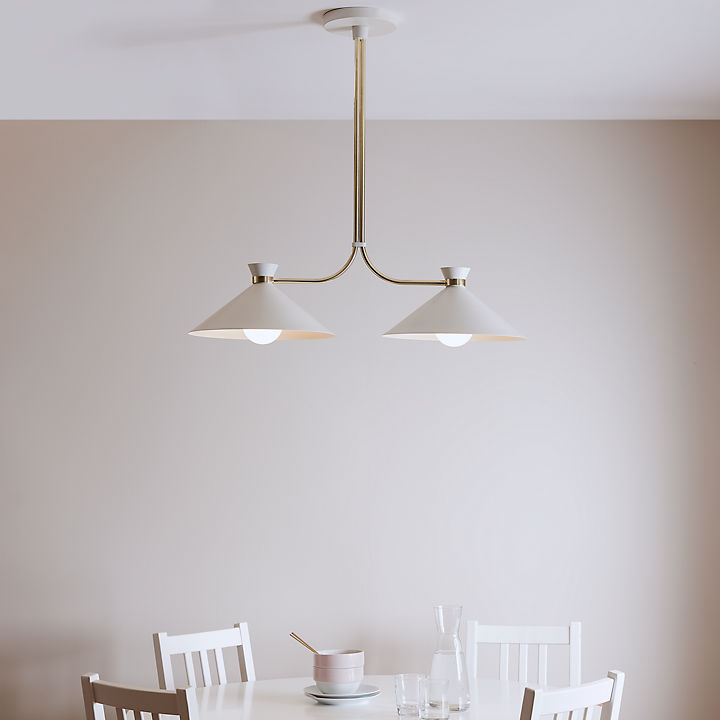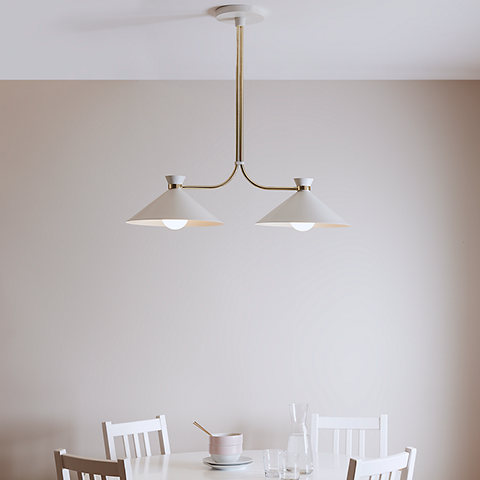 Keep on glowing
People say that variety is the spice of life, and when it comes to lighting your home, variety is definitely going to add some spice. While ceiling lights are a standard feature of most rooms, there's no reason why you need to stop at that. Whether it's some wonderful wall lights highlighting a piece of art, or a stylish uplight that gives you an extra glow, there's so many choices at your fingertips.
Spend some time thinking about how you can use lighting to enhance how you use your rooms. If you've got a darker corner, could a lamp transform it into a reading nook? If you've got wall without a focus, could some sconces give you a gorgeous feature?
One of our favourites is the Baldaz wall light. It's retro, but not as you know it. This art deco inspired masterpiece features a frosted orb shade that evenly distributes the light.
Interior design psychology expert, Niki Schafer says...
"Kitchens require brighter light when you're working in them, but it's nice to turn the glare down when you're eating or just enjoying a glass of wine. Make sure you always use a dimmable switch to add a hint of romance to the dinner."
---