Easy solutions for small bathroom spaces
When everyone is fighting to use the same tiny bathroom, innovative slimline furniture can help maximise all of your available space.
Bathroom size: 4.5m2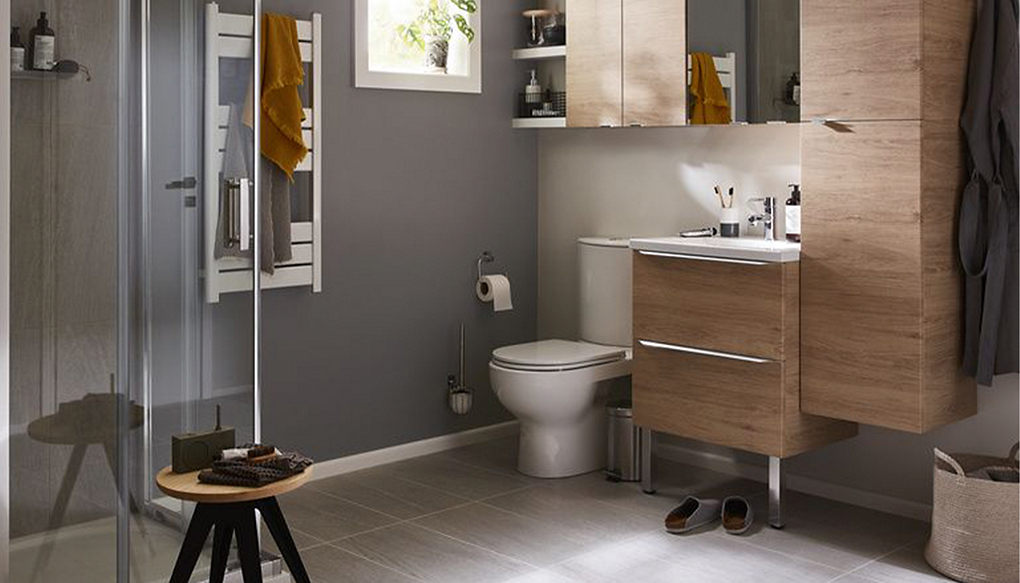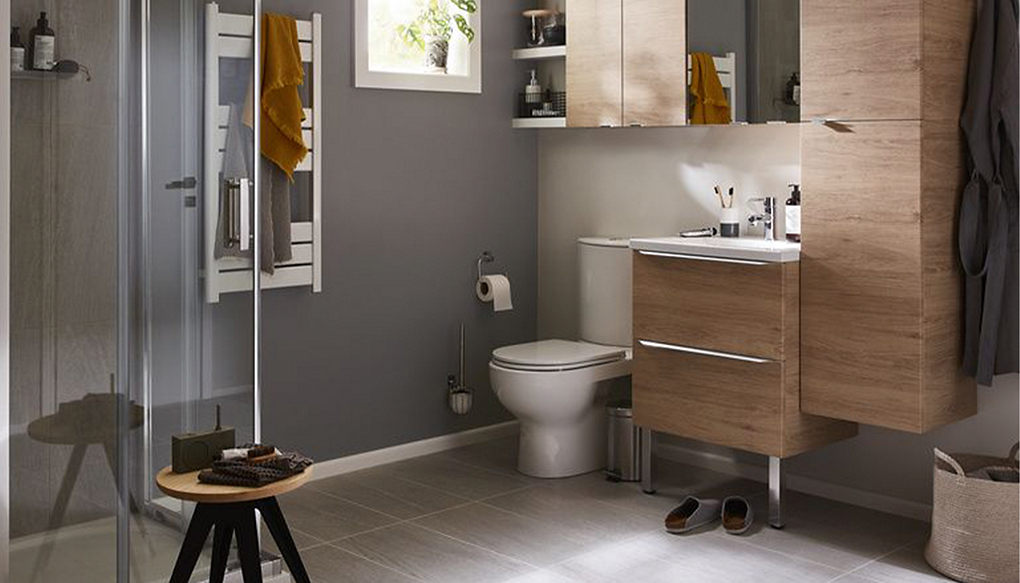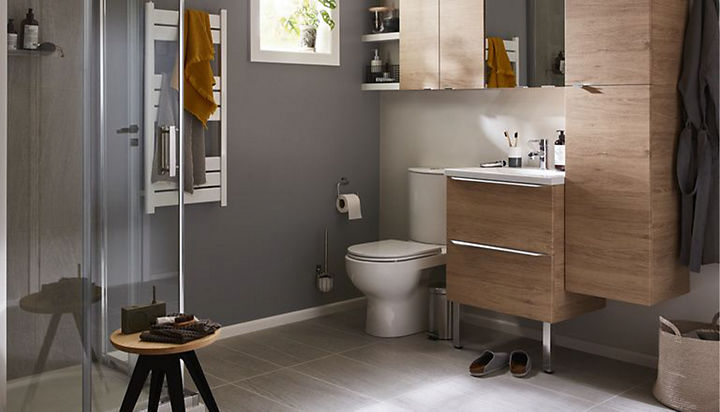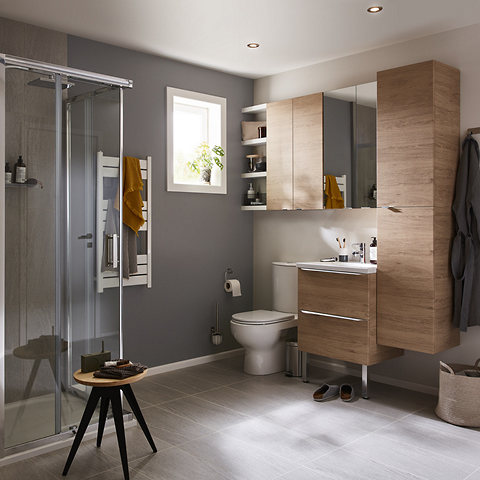 ---
In this busy home the bathroom feels small and cluttered, making morning rushes difficult for everyone. The owners need more space and also want to add storage – but they're not sure if they can do both.
We offer a range of space-saving furniture, such as showers with sliding doors so even the smallest of bathrooms can be functional. Something as simple as our range of shower solutions can help with different sizes and opening types that are just right for you and your space. Adding slim cabinets can help with extra storage whilst not taking up too much space.
Clever units
Our slim Imandra wood units have soft-close drawers and are made from responsibly sourced wood. The drawer interiors even have a water-based coating for added protection.
Practical luxury
Ar wall-mounted towel warmer is great for having towels ready and warm when getting out of the shower. It's the perfect place to air wet towels and warm dry ones.
Into the fold
With so many different opening options, our Beloya space-saving shower enclosure can make an enormous difference to a bathroom, adding a bit of elegance while helping claim back precious floor space. There are nine different opening styles available, making it easy to find one that works well with the shape of your room.
---
With the sleek looking Beloya shower and slimline Imandra units, this bathroom has gained a look and feel of more space and less clutter. Soft-close doors help keep your bathroom quiet and relaxing, while deep drawers and cupboards maximise hidden storage.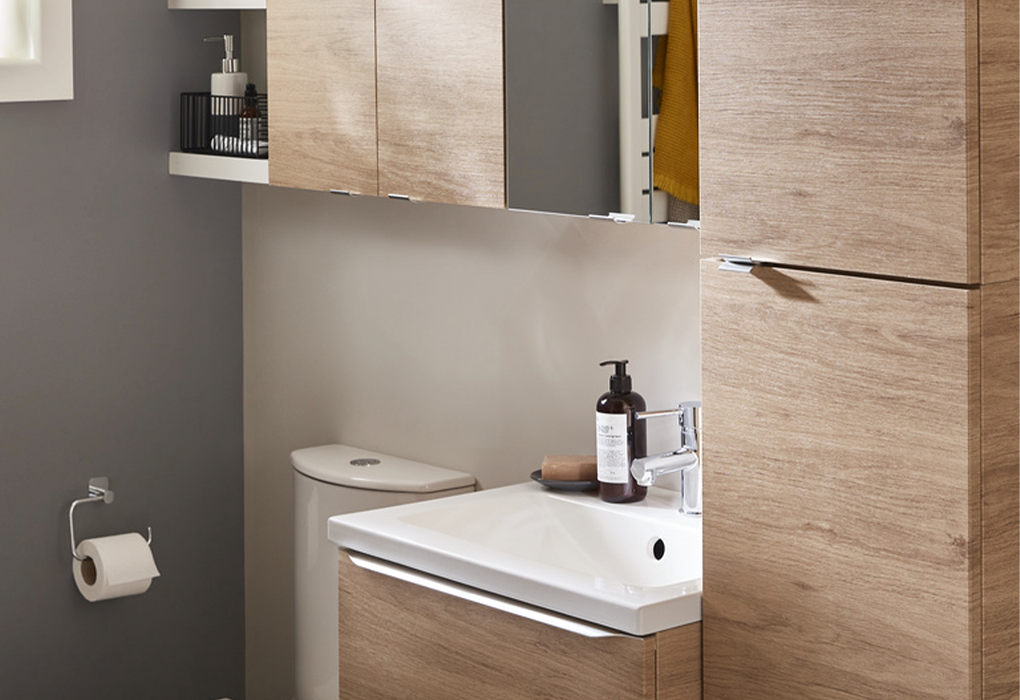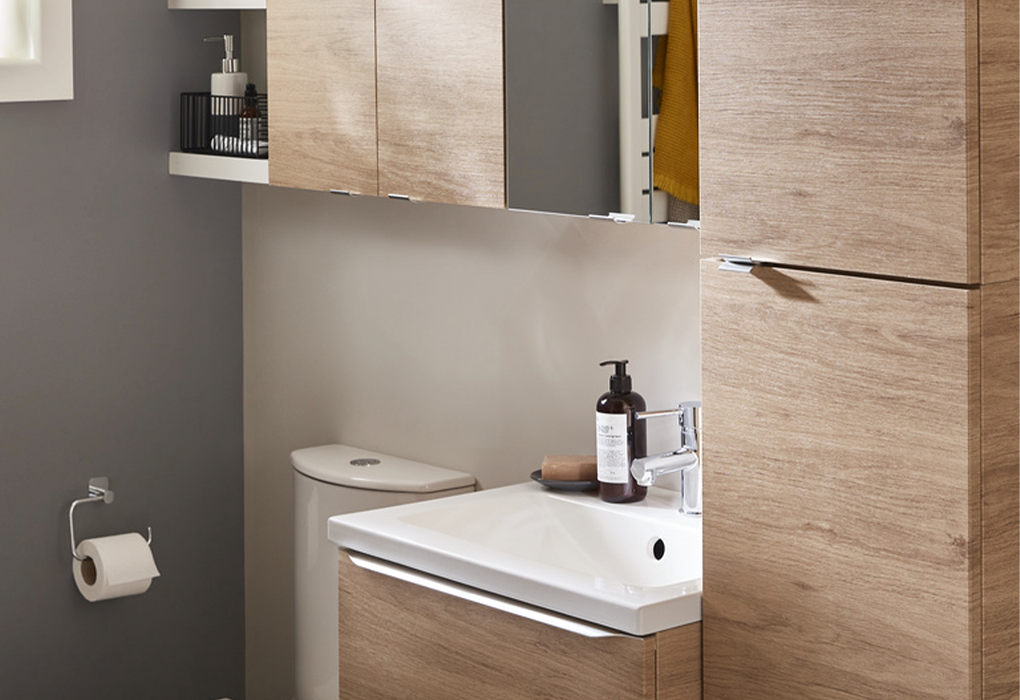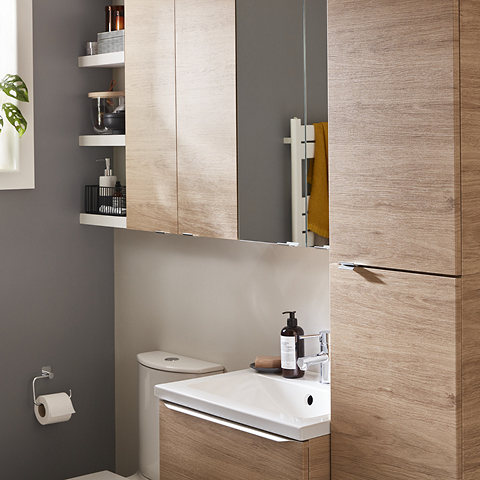 ---