An extra bathroom for busy family life
A busy household can always benefit from an extra bathroom, particularly if you have teenagers who like long showers and their own space. Why not create an extra bathroom in the corner of a bedroom using our innovative solutions to make the most of limited space?
Bathroom size: 2.5m2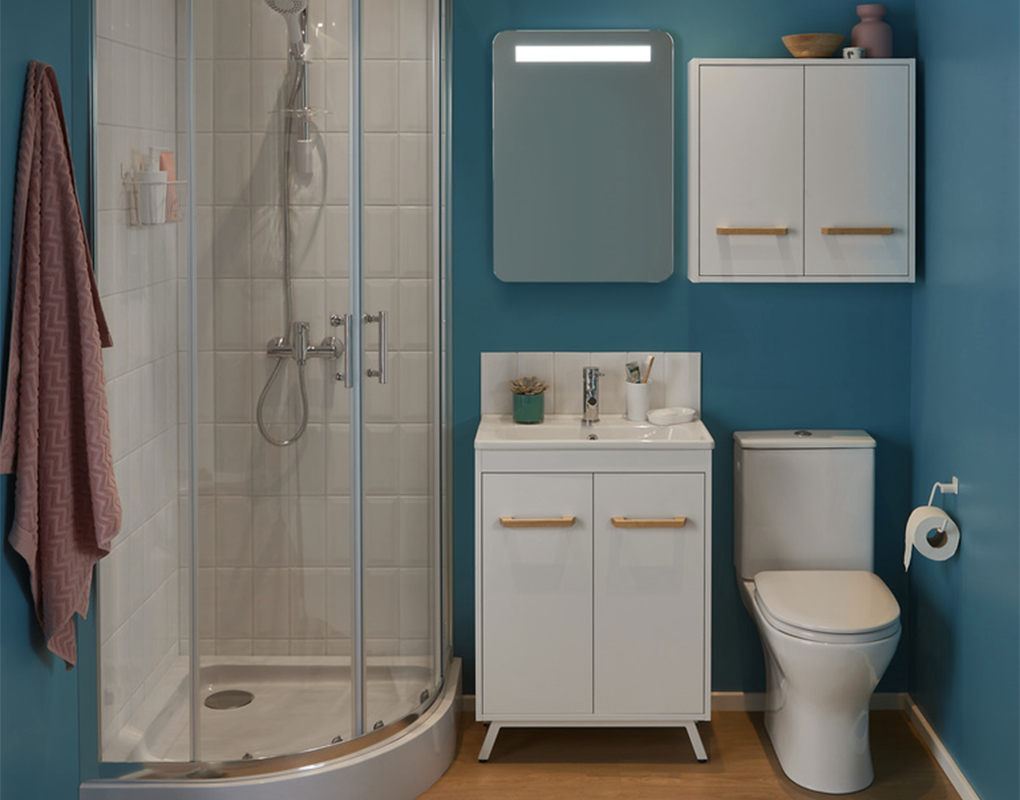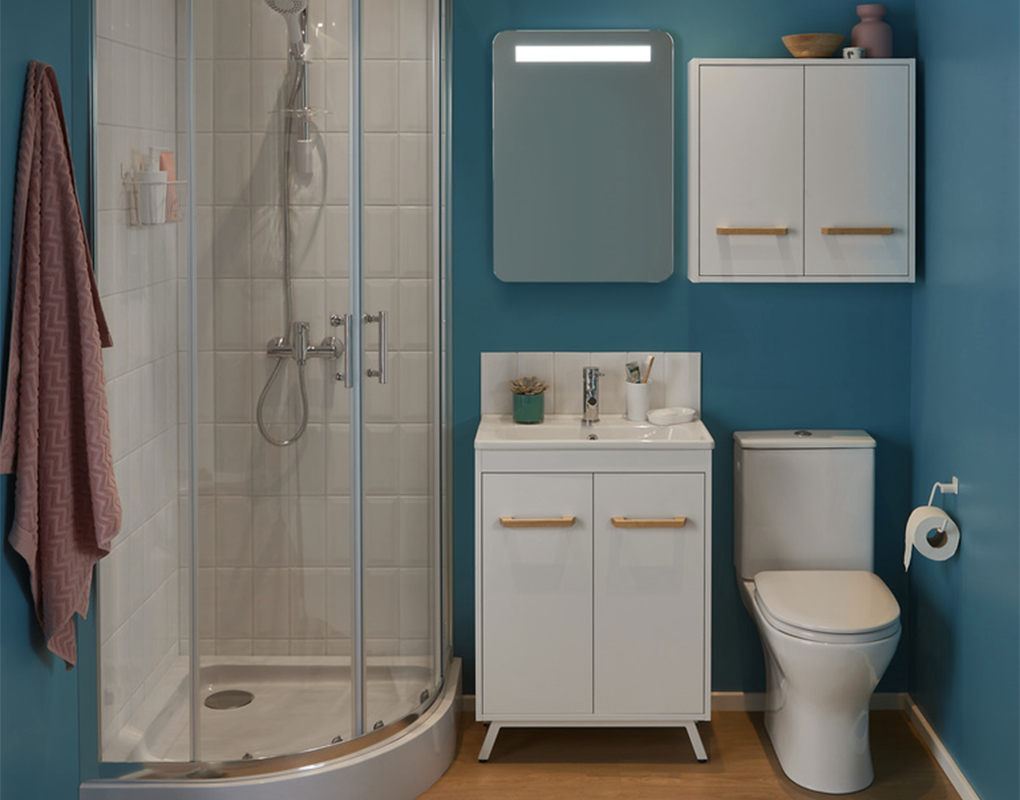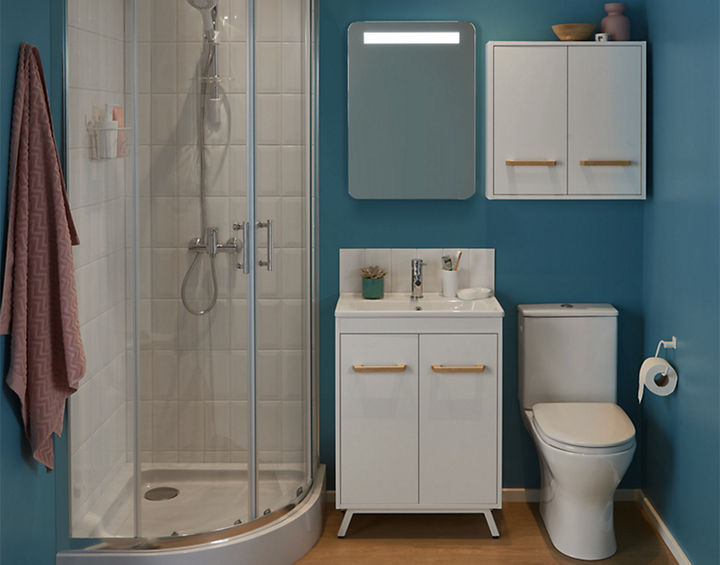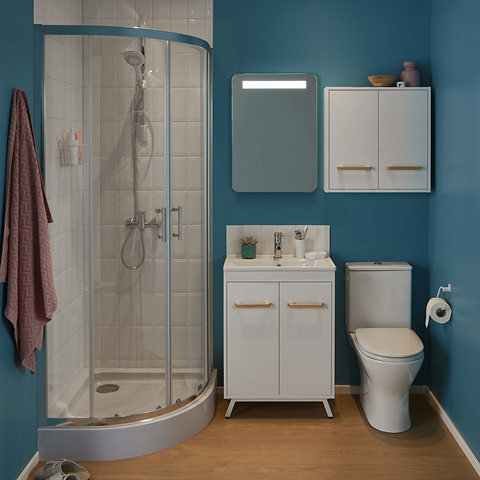 ---
---
Warm flooring
Nobody likes a cold floor so we've used Jazy vinyl click, a light wood floorboard-effect vinyl, which helps soften the room, as well as being comfortable for bare feet.
Slimline storage
Our slim Ladoga units are modern, stylish and a great way to use limited space. Mix and match wall and floor units to make them unique to your room.
See the light
Placing an illuminated mirror above the sink is great for brightening up an area that is lacking in natural light and the extra illumination makes it perfect for pampering routines. It even comes with a demist function ideal for busy households - no more steamy mirrors!
In the corner
Our Onega quadrant shower enclosure fits neatly into a corner, making it ideal and versatile for this small area
---
This extra bathroom is a real bonus for the house. There's no more fighting to use the bathroom and finally a taste of teenage independence. Our easy to build wood partitions create enough privacy to introduce a showering and washing zone that's well-separated from the sleeping space.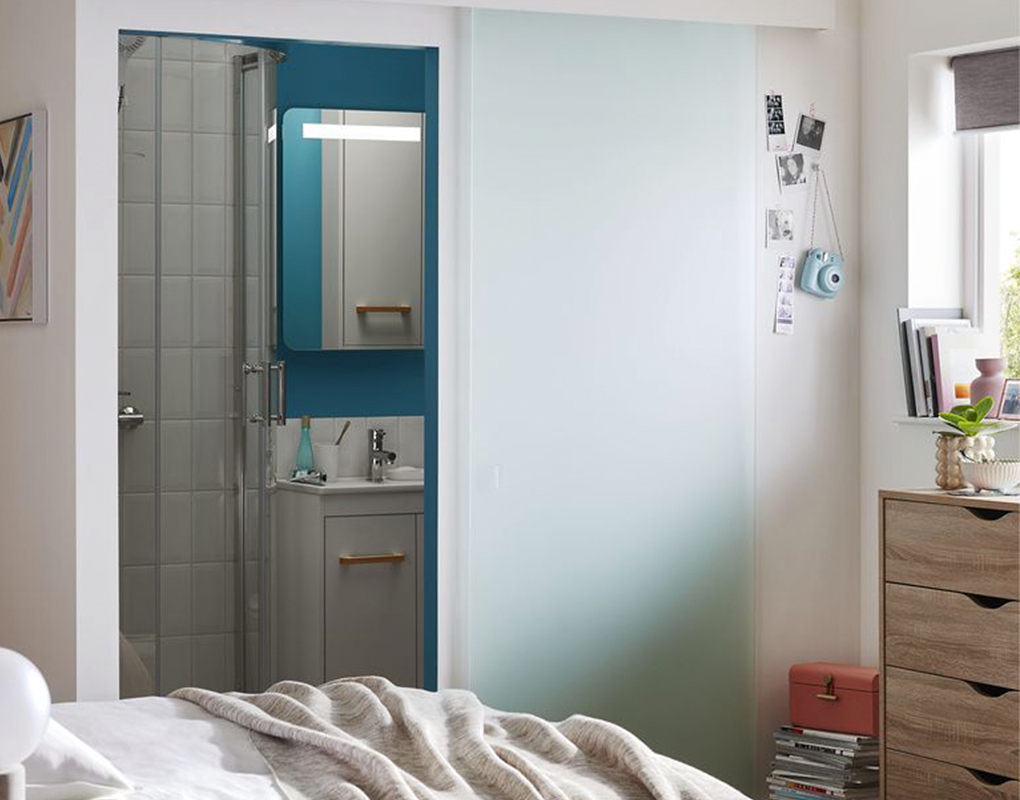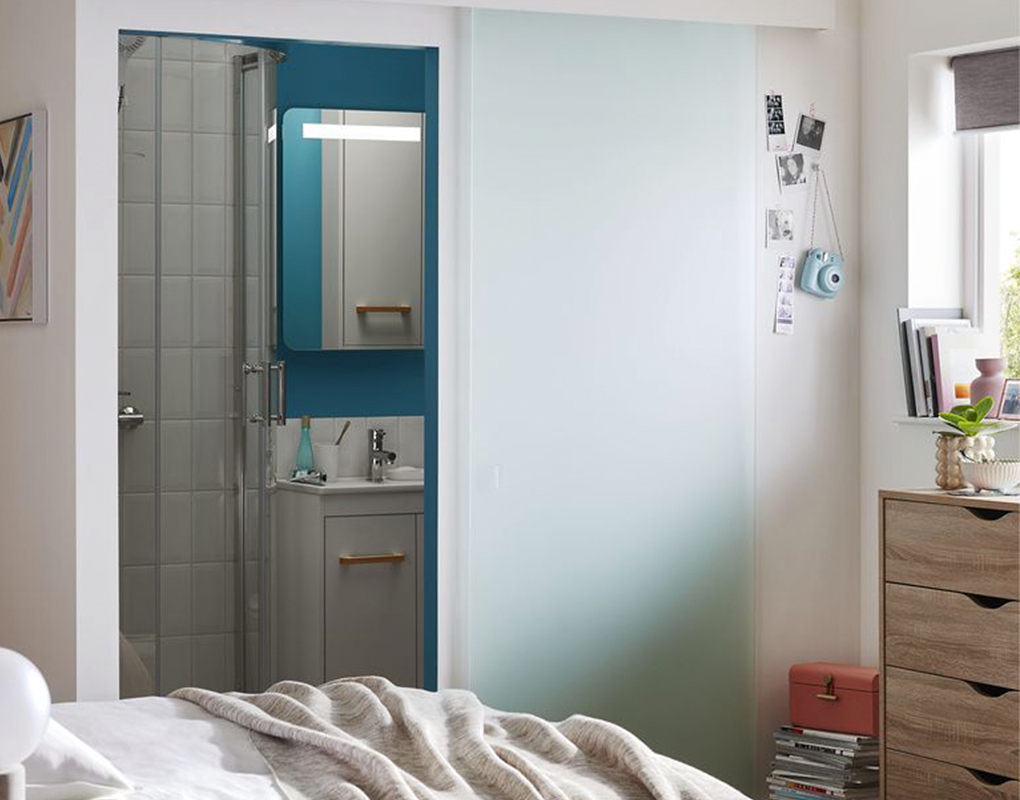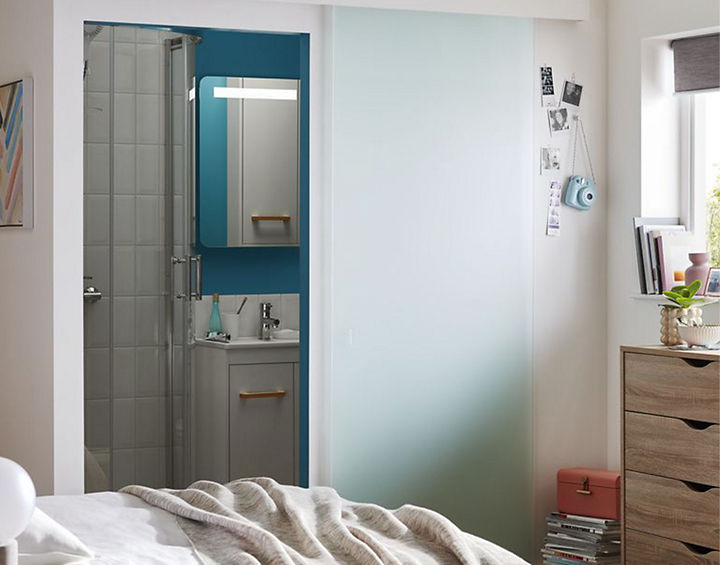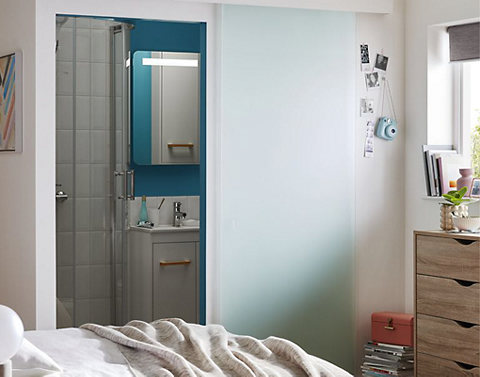 ---