How to plan your bathroom project
We're here every step of the way
Ready for a fresh new bathroom, but no idea where to begin? Starting a bathroom makeover project can be overwhelming, but that doesn't mean you should put it on hold. We've got the inspiration, products, tools, and advice to help you make your dream a reality. It's time for that 1970s avocado bathroom suite to hit the road…
Wouldn't it be great if there was one place where you could get everything you need? Oh, wait, there is! At B&Q you can get the whole bathroom project in one go, including taps, tiling, lighting, paint, mirrors, and even the bathmat. We can help you design your bathroom from top to bottom. Or if you'd just like to refresh your flooring or replace your shower enclosure – we can help with that too.
You can book a planning appointment to discuss your needs, wants, and concerns with a colleague in store or online. We offer a range of finance options, so you can achieve the perfect bathroom without breaking the bank. What's more, we can set you up with local installers. They'll do the plumbing, painting, and tiling – whatever you need. So, the only thing you need to worry about is which bubble bath you're going to buy.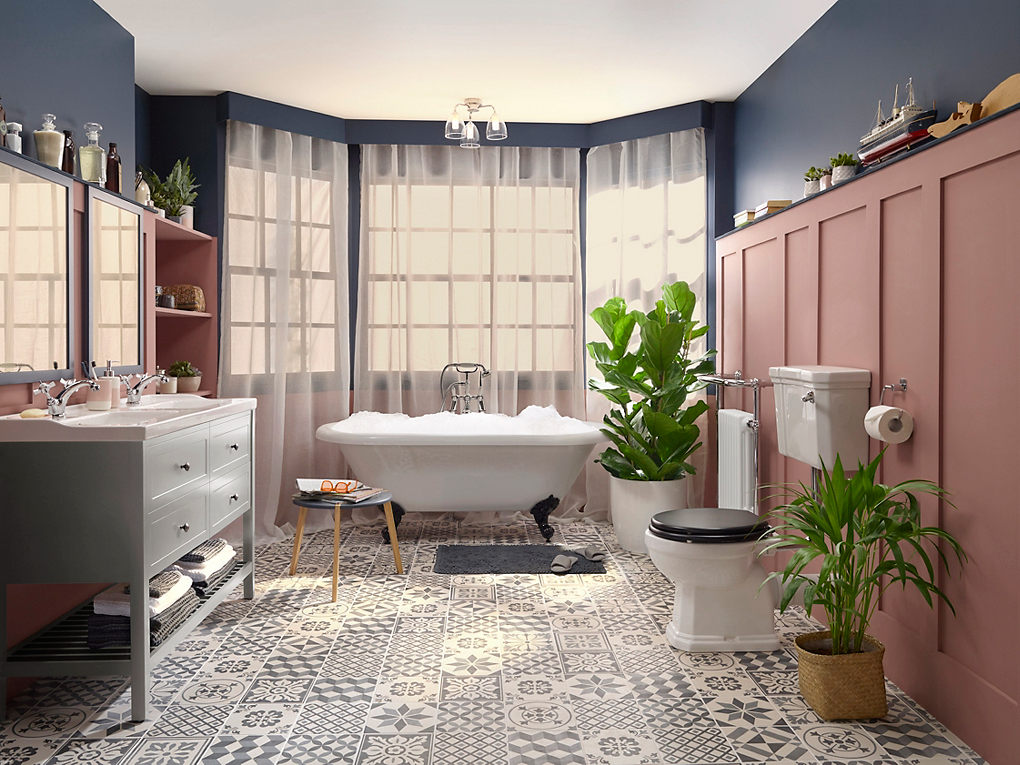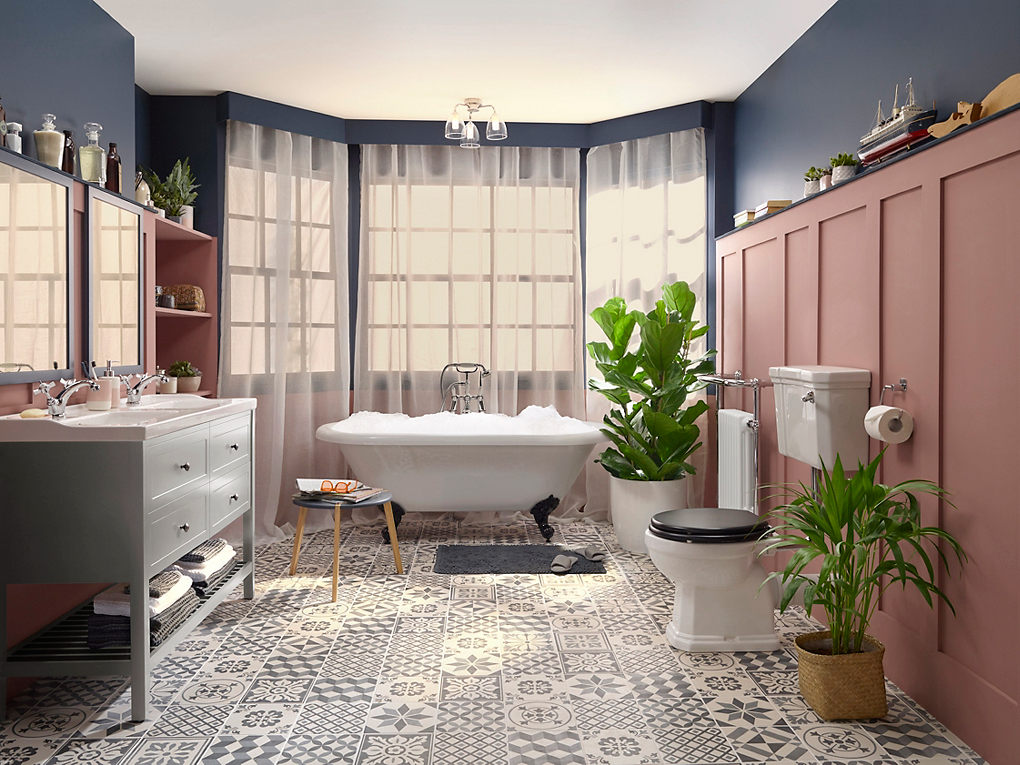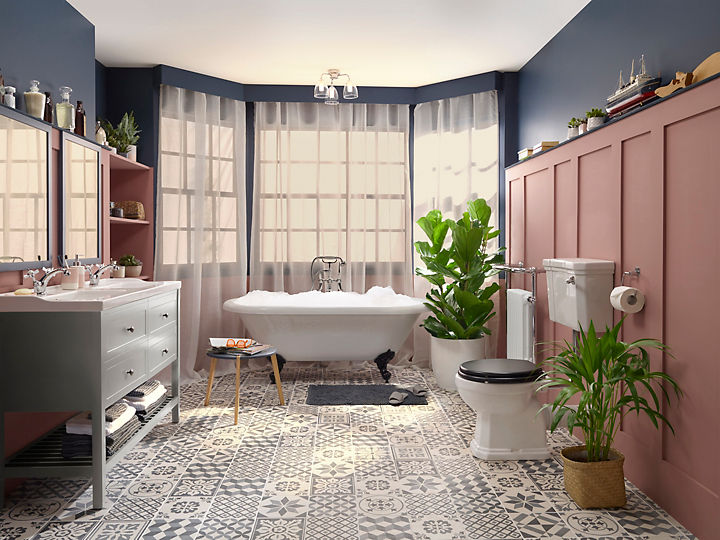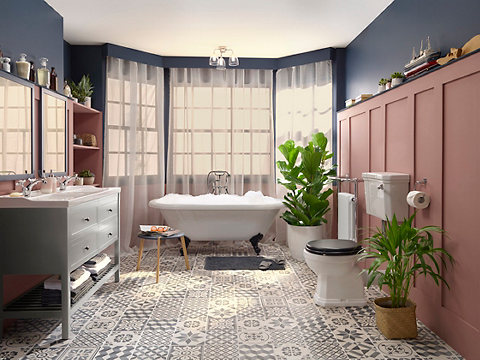 1. What do you need?
Decide what your priorities are in order to help you choose what will work best. Is it a family bathroom? Do you want a bathtub? How about a wet room? Could you do with extra storage? Make sure you're focusing on what works for your lifestyle. And think about the current features in your bathroom. What couldn't you live without? Now is the perfect opportunity to design a bathroom around your life and style.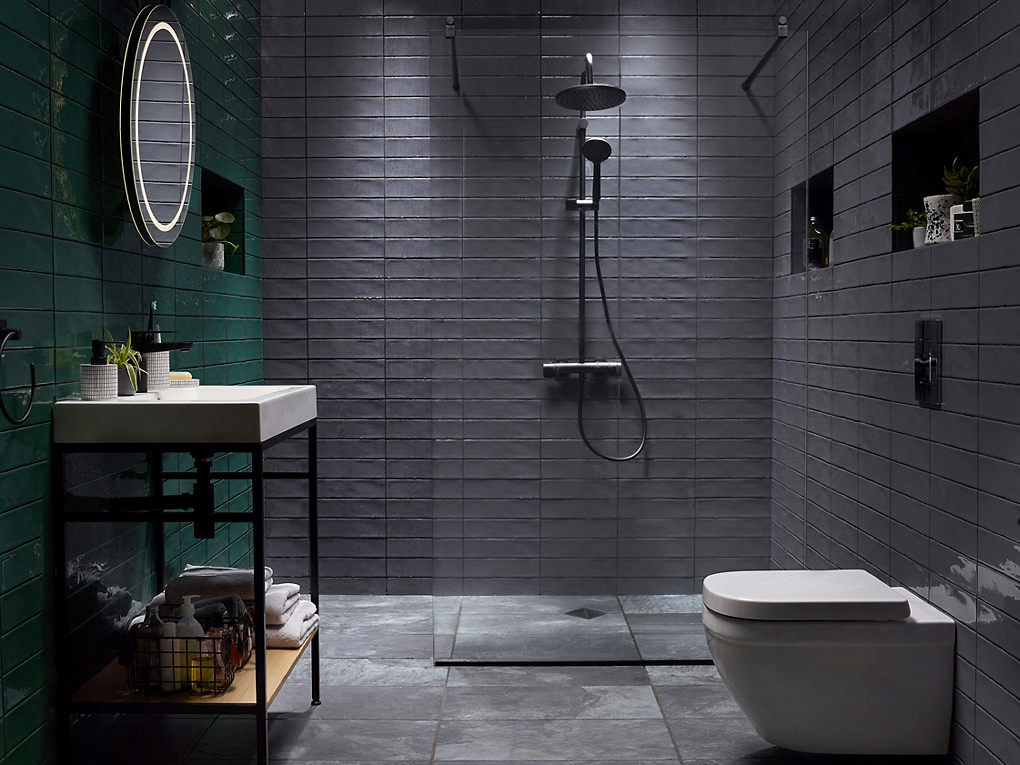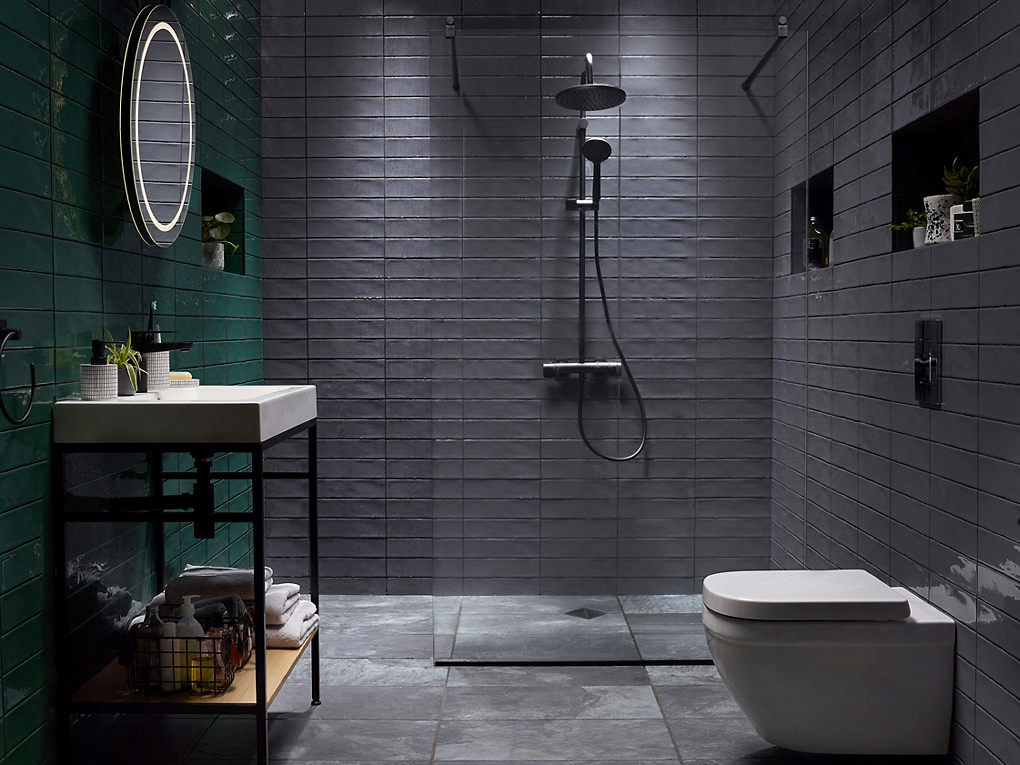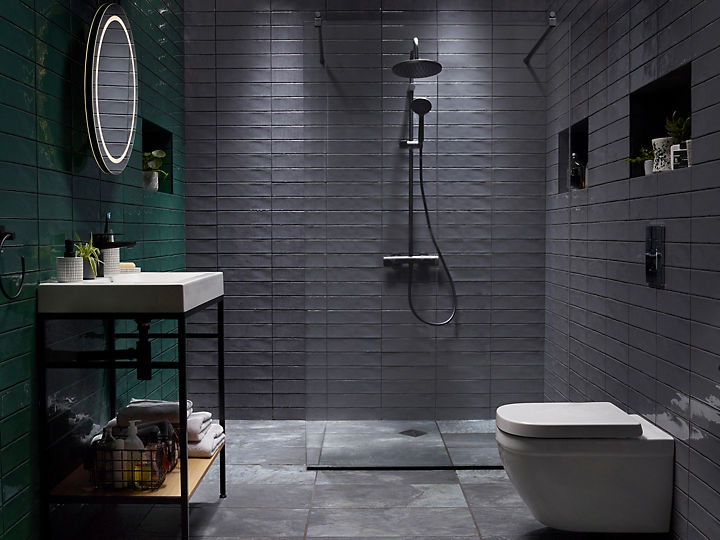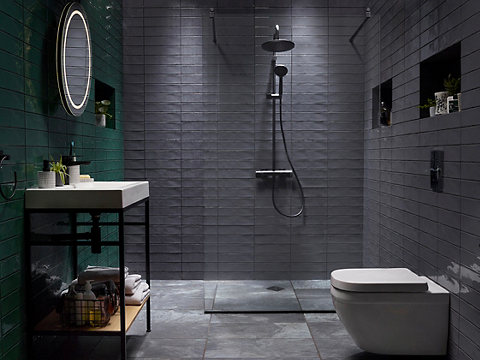 2. Inspiration time
Will you want to make a statement with bold colours, or will you opt for a clean and crisp bathroom? Now is the time to do some research and get inspired. Why not come in store and get a feel for our products and check out our showrooms? Or you can have a flick through our bathroom brochure for inspiration.
Pinterest and Instagram are great places to find those much-needed bathroom design ideas. Ask yourself, how do you want to feel when you step into the bathroom each morning, and after a long stressful day?
3. Consider your space
In a typical day, whether you're queuing for the shower in the morning or planning a leisurely bath, think about the logistics of your bathroom; the space, the layout, and anything you feel it's currently missing. Consider any technical issues or constraints you may stumble across. If you're reconfiguring the room, then make sure you know where the waste pipes are and how the layout might affect the electrics.
Measure your bathroom so you know what products will fit in your space, and which might be a squeeze. We've put together a measurement guide to make it as painless as possible. Keep hold of your measurements to take along to your bathroom planning appointment. Careful planning and preparation will help you stick to your timeline and budget too so the more you plan ahead of the renovation the better.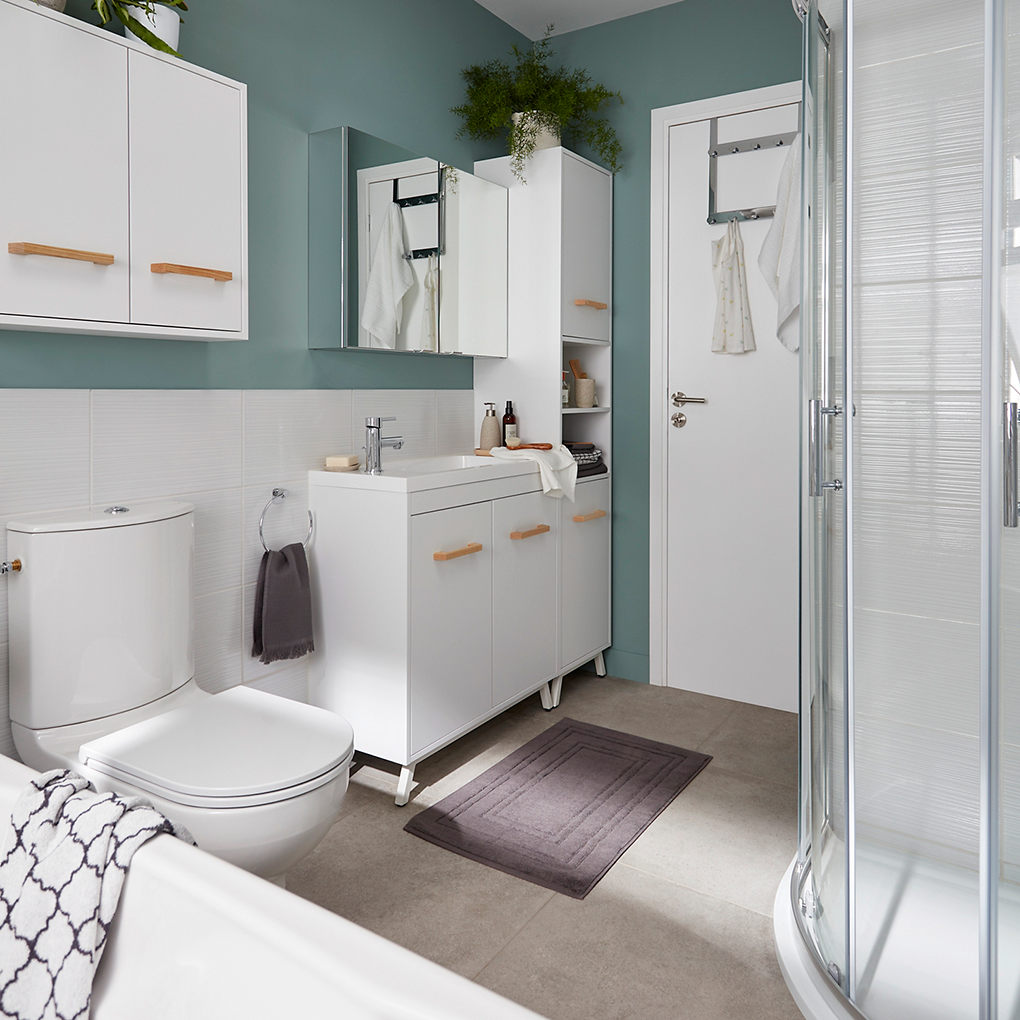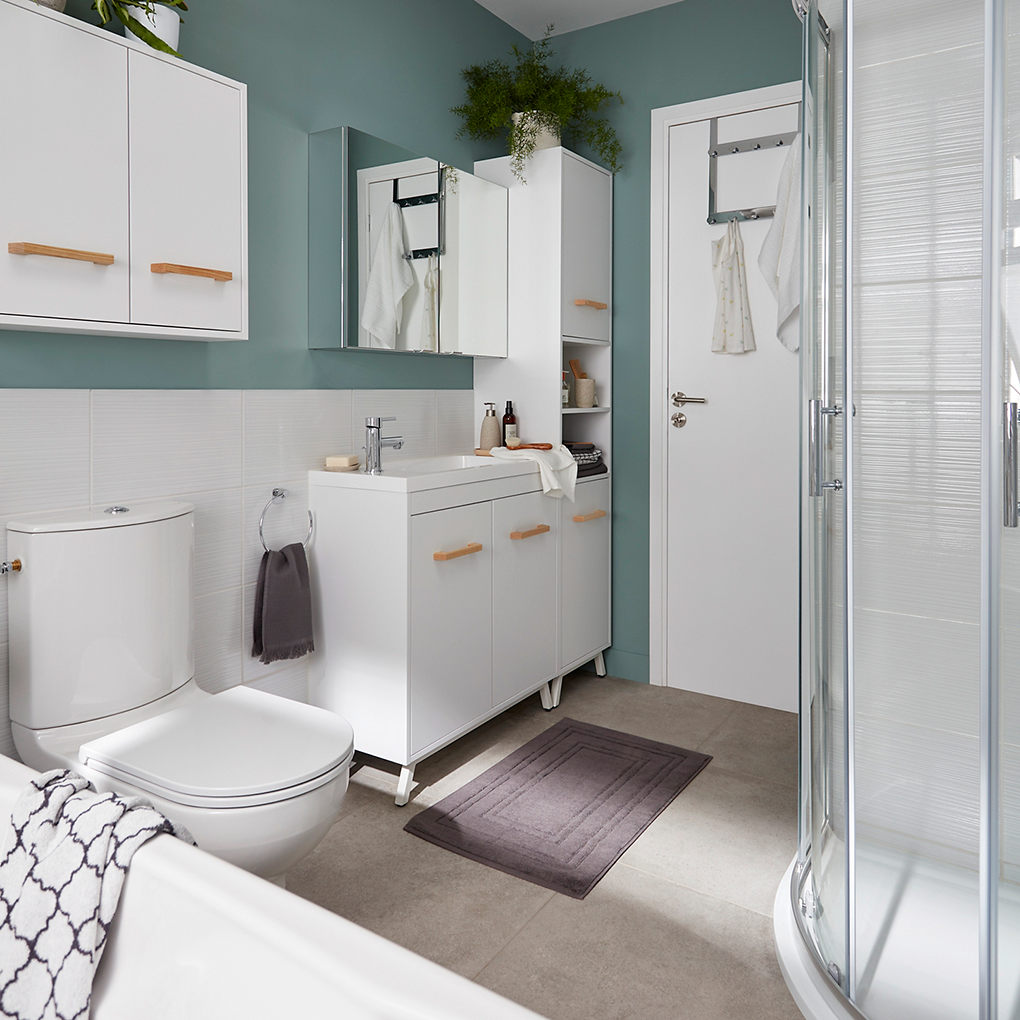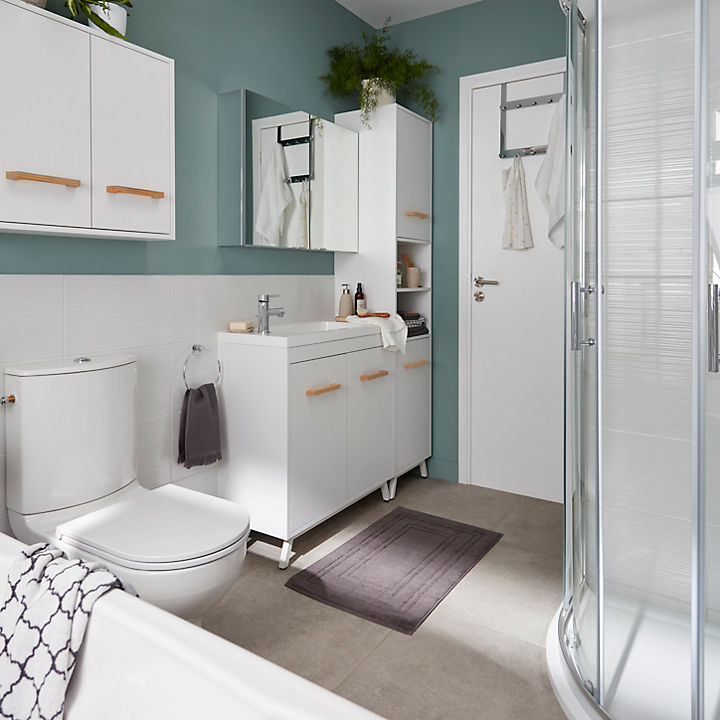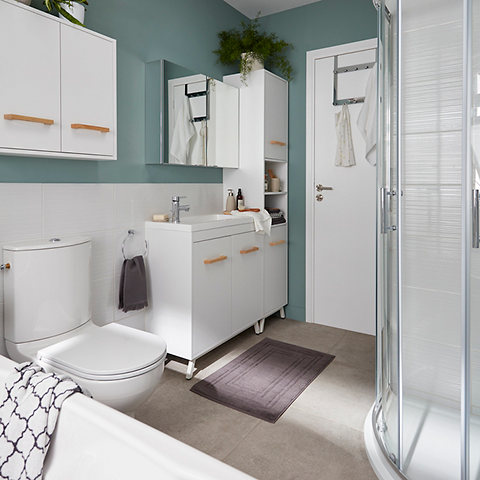 Now is the ideal time to discuss your bathroom project with one of our showroom colleagues in store or online. Bring your bathroom measurements with you, as well as any inspiration or examples of how you want the room to look.
An expert advisor will draw up a 3D design for you so you can get a real feel of how your new bathroom could look. During your appointment you can talk about anything on your mind, whether that's water pressure, shower heads, or waterproof wallpaper. You'll also have the opportunity to discuss our range of finance options.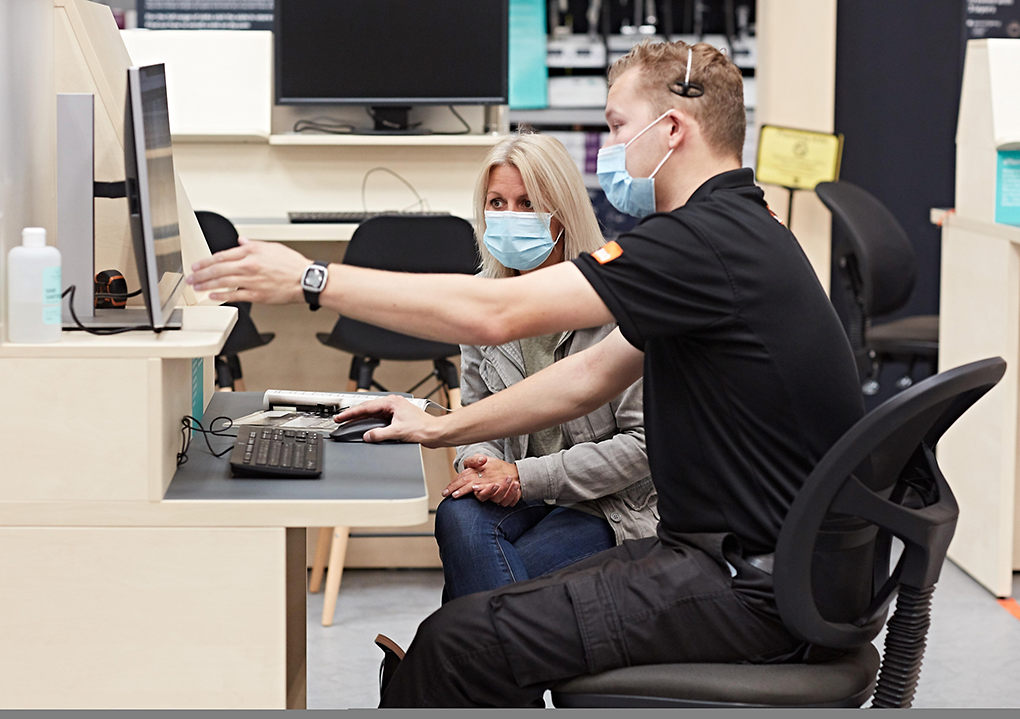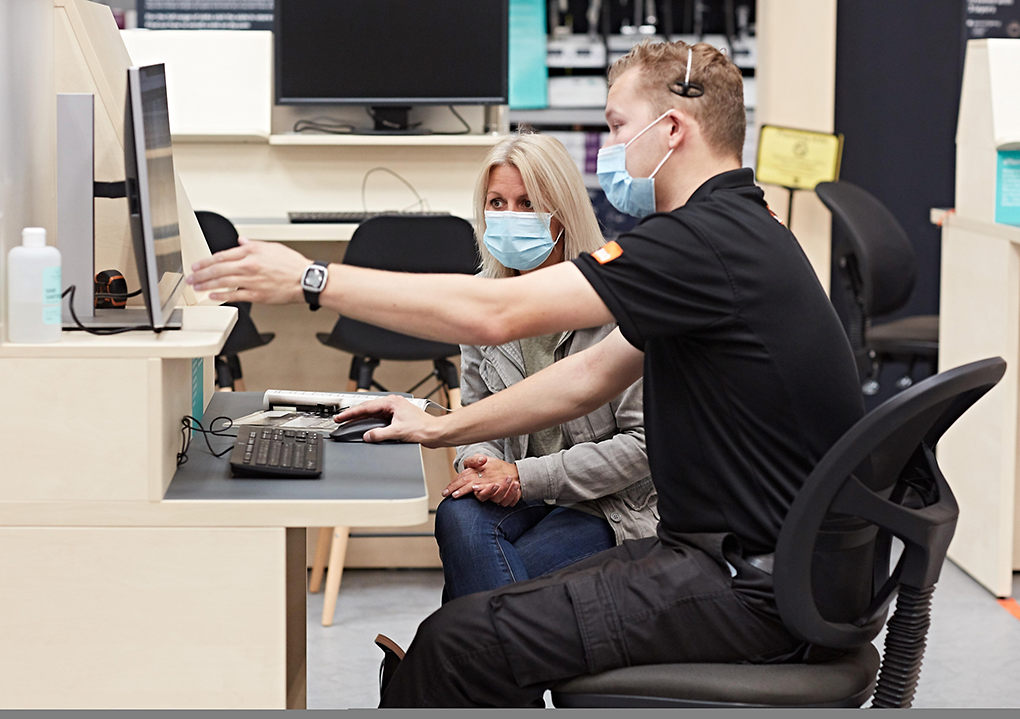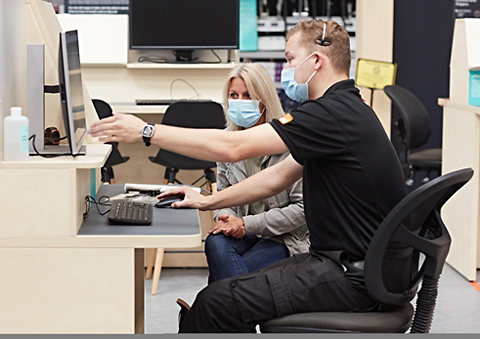 5. Shop for it
Feel like you've got a sense for your style and space? Happy with how your 3D design looks? Now you can start shopping for the right products. It's time to see your vision come to life.
Be sure to include lighting for creating both the right atmosphere, but also to help you look your best. You'll also want to think about heating, whether that's underfloor for those cold mornings or towel warmers that are large enough to keep everyone's towels warm and toasty. And of course, don't forget the savvy storage. Good storage is the real winner in a bathroom and built-in storage versus open shelving is a matter of personal preference. So, whether you like to hide your toiletries away, or prefer to put your fancy lotions on show – just make sure you've got enough space!
Key products for your bathroom project
6. Make it happen
Our installation service makes it even easier to bring your dream bathroom to life. We work with approved installers to coordinate your project from start to finish. As well as fitting your design to your specification, our installers can complete the finishing touches to save you the hassle.
We provide a 2-year workmanship guarantee in addition to any product guarantees. We hope you'll never need to use our guarantees, but peace of mind is always a good thing to have. Plus, our range of flexible payment and finance options means you can find a plan to suit you. Having the right team makes the world of difference and we're here make life that little easier for you. Find out more about our installation service.