Garden vacuum & leaf blower buying guide
Gather those garden leaves in no time
As autumn arrives, leaves start to turn shades of copper, gold and orange creating a beautiful, colourful display in our gardens. However, it can also signal the start of additional garden maintenance. Keeping lawns and paths clear of leaves can be a difficult task – and if left unattended can result in slippery paths and drives, as well as soggy, waterlogged lawns.
Fortunately, garden vacuums and blowers make it easy to collect lightweight garden debris, such as fallen leaves. Whilst a rake can collect leaves from lawns, and brooms tidy drives and paths, a garden vacuum will help you to do a more thorough job, faster.
Choose a garden blower to make use of just the 'blow' function, or a vacuum which allows you to blow leaves or suck them into a handy collection bag.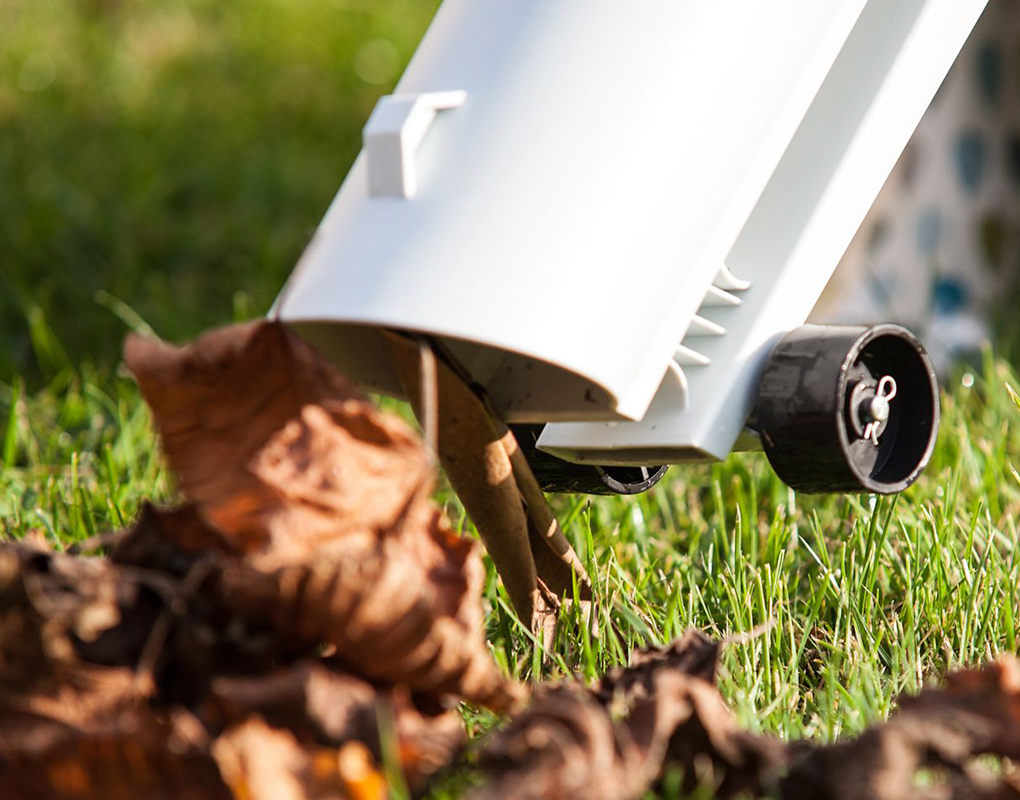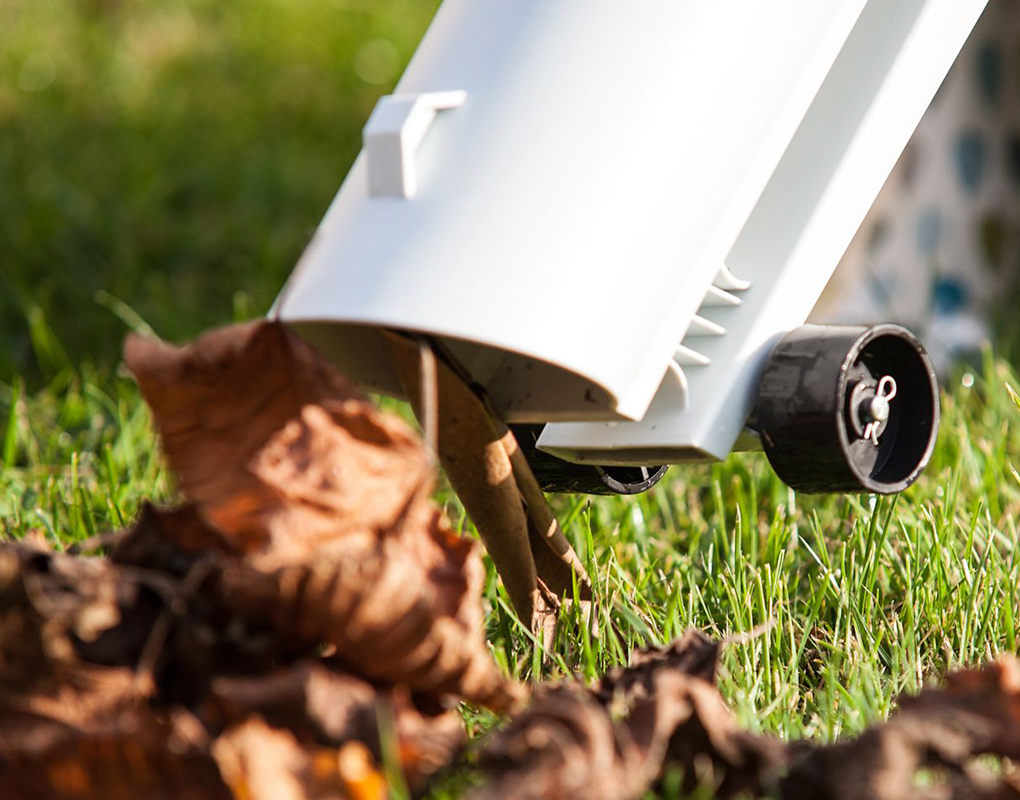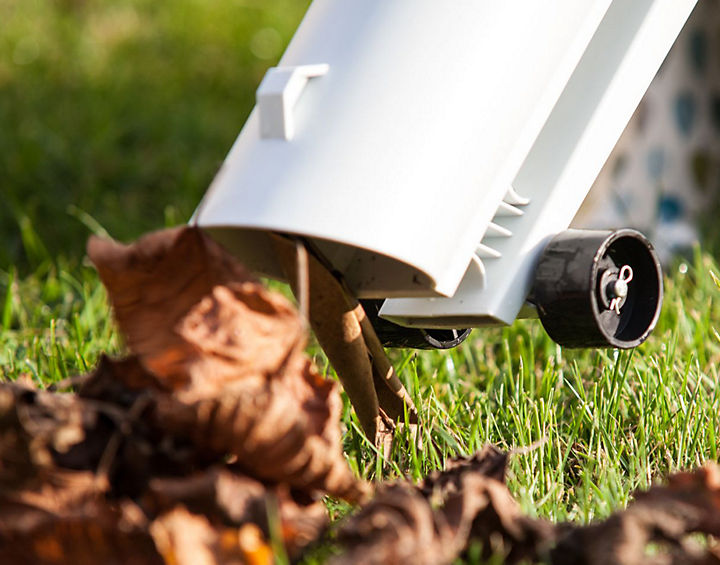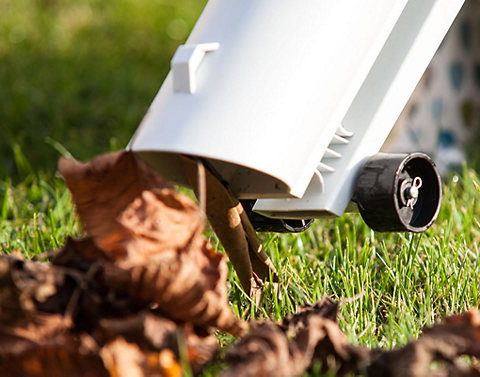 Blowers
Also known as leaf blowers, these tools blow leaves and lightweight debris, allowing you to clear paths and driveways and make light work of your lawn. The leaves are collected into a neat pile, ready to be moved elsewhere. They are an ideal choice for smaller gardens where you are likely to be working closer to your compost bin. Keep a tarpaulin, garden sack or wheelbarrow close to hand for transporting the leaves once collected.
Vacuums
Also known as vacs and blower vacuums, these blow leaves or can be used to suck the leaves up into a collection bag, making it easy to move debris to the compost bin. Opt for a model with both of these functions if you have a larger garden with many trees or a deciduous hedge – or if you'd like to work more efficiently.
Top tip: To get the best performance from your blower or vacuum, use when the weather – and leaves – are dry.
---
Corded
Corded electric garden blowers and vacuums are a great choice for regular garden maintenance – just plug in and go. They are often lighter in weight than other models , but are best suited to smaller spaces due the cable reach. Make sure that you've got a safe, outdoor power supply and use with an RCD to protect against the risk of electric shock. Check the cable length of different models, go with a longer cable for larger spaces or opt for an outdoor extension lead.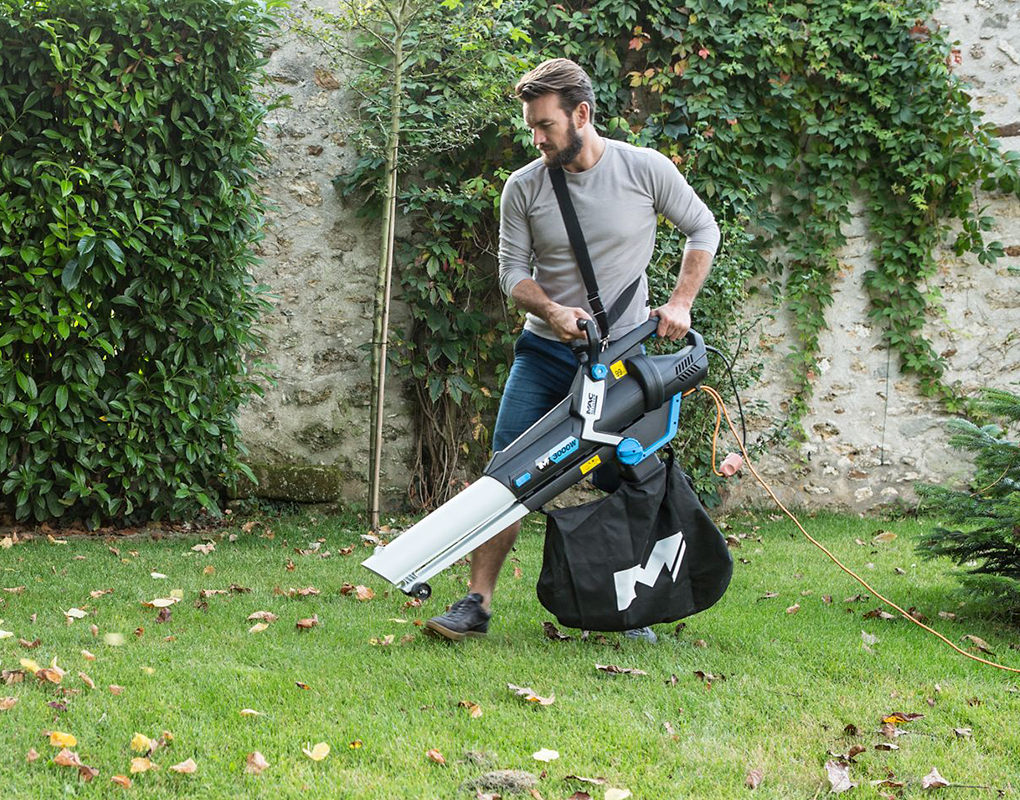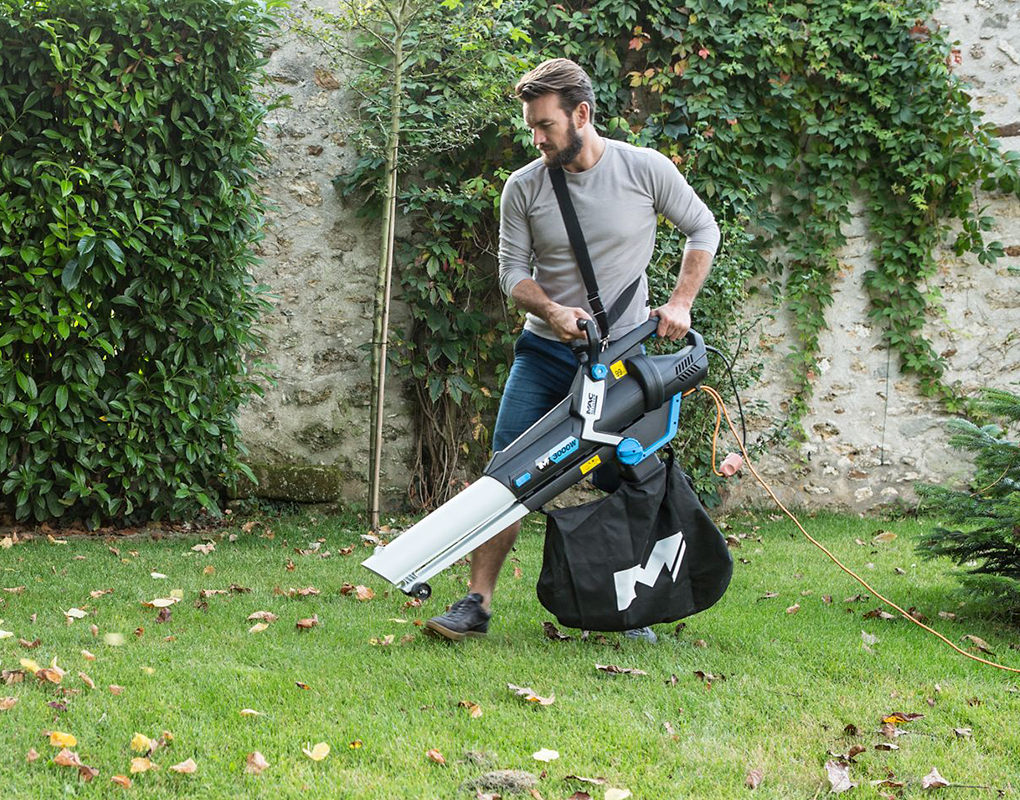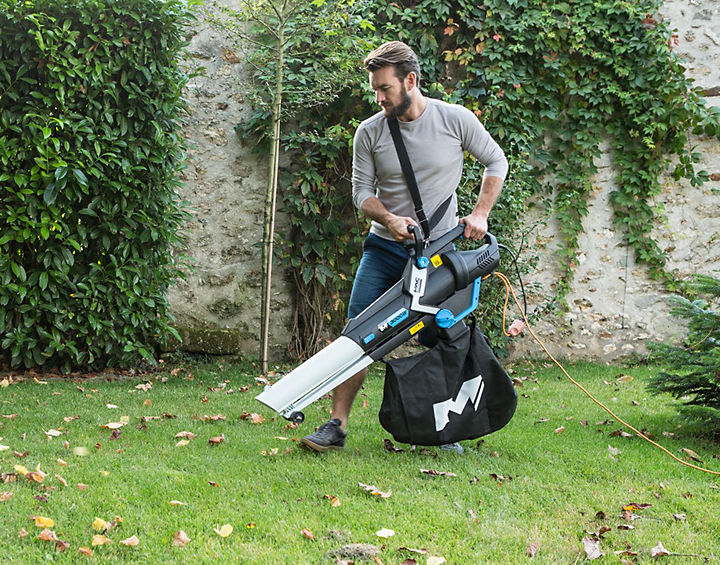 Cordless
If you'd rather not worry about trailing cables, a cordless electric vacuum can be a good option. Many are slightly heavier than corded models, but are still considerably lighter than petrol vacuums. Cordless models offer the freedom to work in a larger area, or one without a power supply. Look for models with Lithium-Ion batteries for the best performance, these batteries also won't drain whilst not in use. They'll allow you to use the vacuum for a longer time on a single charge.
Petrol
Petrol models are powered by 2-stroke, a petrol/oil mix, and are ideal for larger gardens as well as those with more vegetation. As they are more powerful, they make light work of large volumes of leaves and debris so can be more efficient to use. If you opt for a petrol vac, be aware that they'll need careful maintenance and there will be an ongoing cost for fuel. You'll need to drain the fuel tank at the end of the season, and have petrol and oil to hand to fuel your vacuum. Invest in a sturdy fuel can, measuring tools and funnels to make re-fuelling as easy as possible.
---
If you have a large garden, or will be using your garden vacuum or blower for prolonged periods, consider the engine power. Usually, this ranges from 2500 to 3000 Watts (W). The higher the wattage, the more powerful the tool – and the quicker you'll be able to work.
If you want to compost your garden waste, consider the mulching ratio. As leaves are sucked into the vacuum, they are shredded. The higher the mulching ratio, the finer the shred. Finely shredded leaves not only take up less space but will also compost quicker.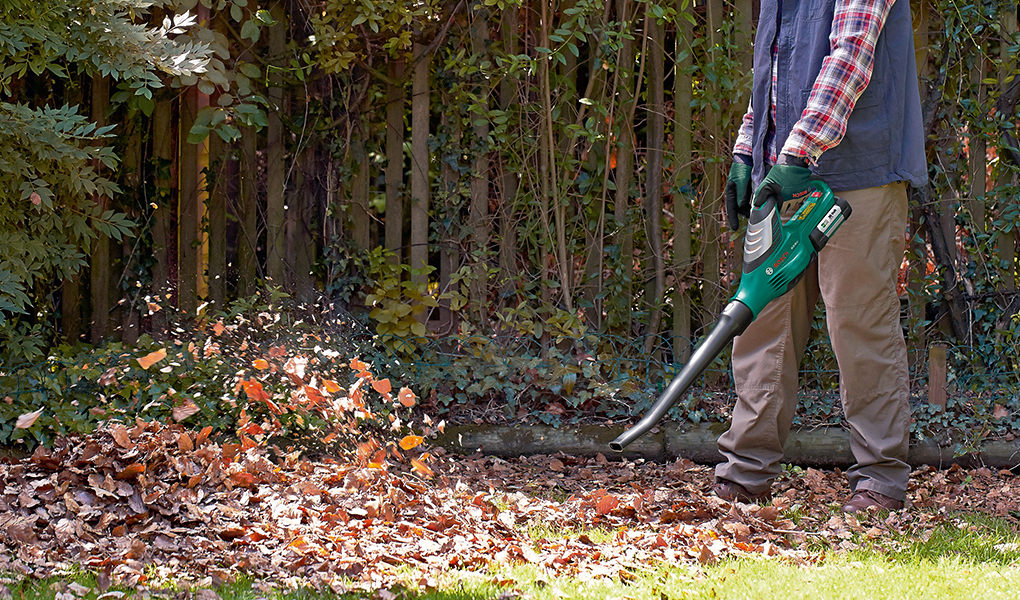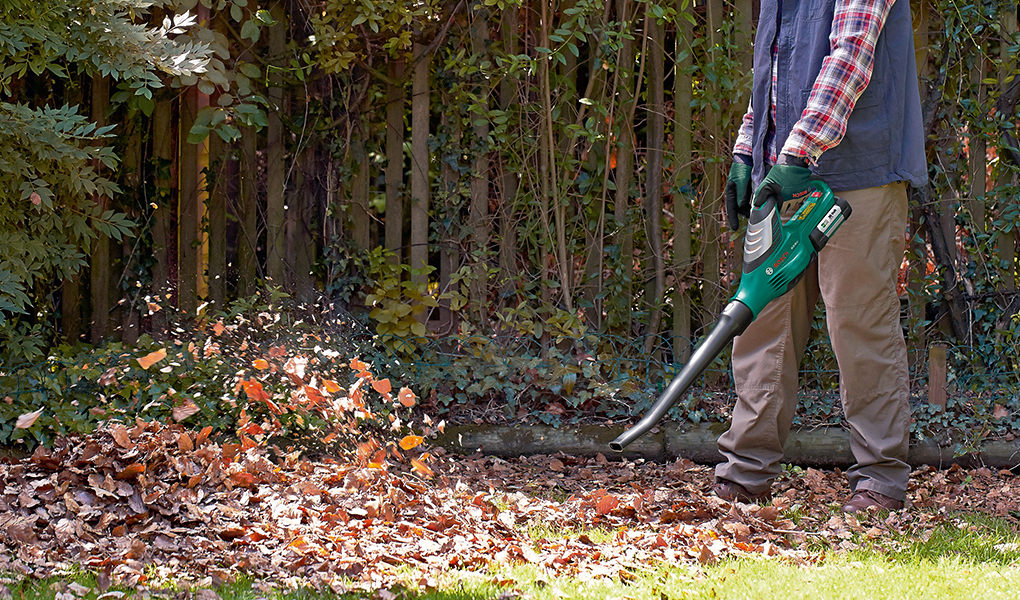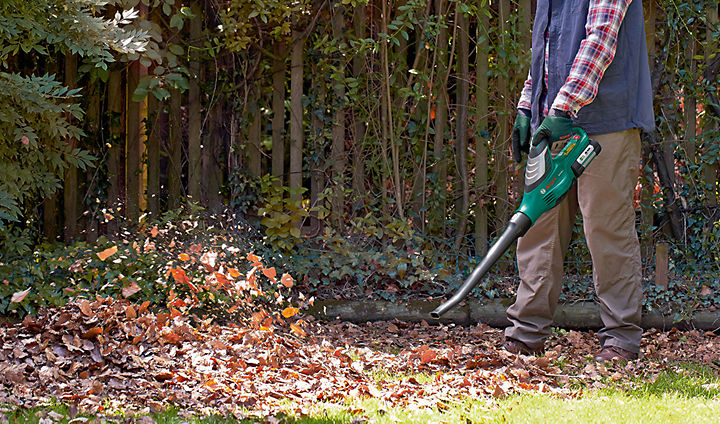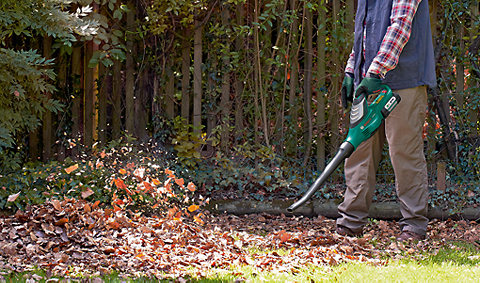 Collection bags are an essential component of garden vacuums – a larger collection bag will allow you to work for longer before emptying. Be aware that the more debris you collect, the heavier it will be.
Features such as shoulder straps and adjustable handles will make a vacuum more comfortable to work with – important when working for long periods of time. Wheels at the end of the blower tube can make it easier to move your vacuum around as you work.
Lastly, think about the overall size of the tool, and make sure that you have space to store it securely in a shed or garage. Some models will allow you to detach the blower tube or separate this into two parts for easy storage.
---
Everything you need to clear that unwanted garden debris
Safety first
It's important to take care and stay safe when using any garden machinery. Always wear sturdy outdoor footwear and gardening gloves to protect against sharp and prickly vegetation.
Consider eye and ear protection when using vacuums and blowers as they can be noisy and send vegetation flying into the air.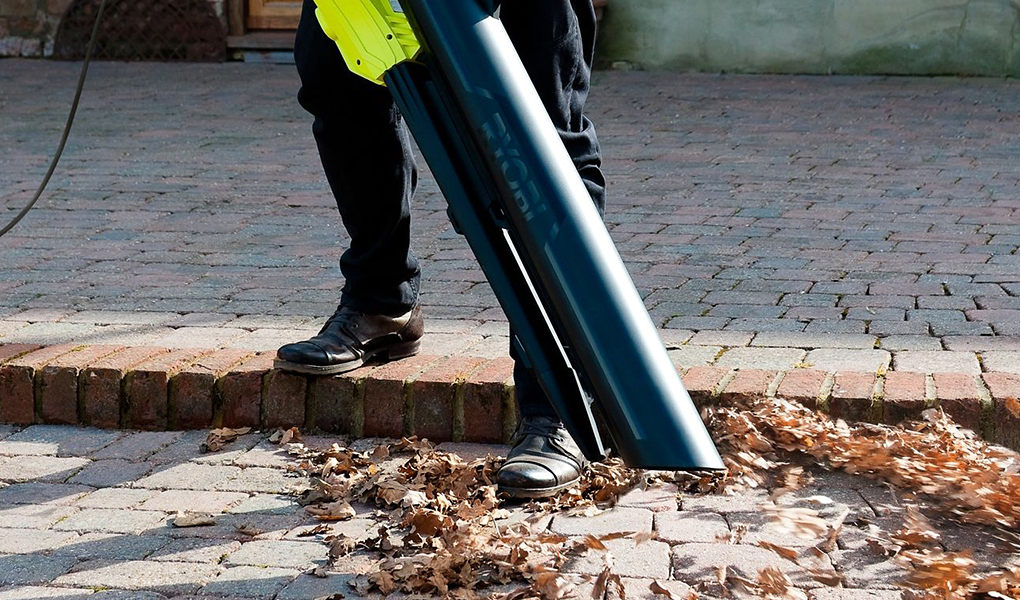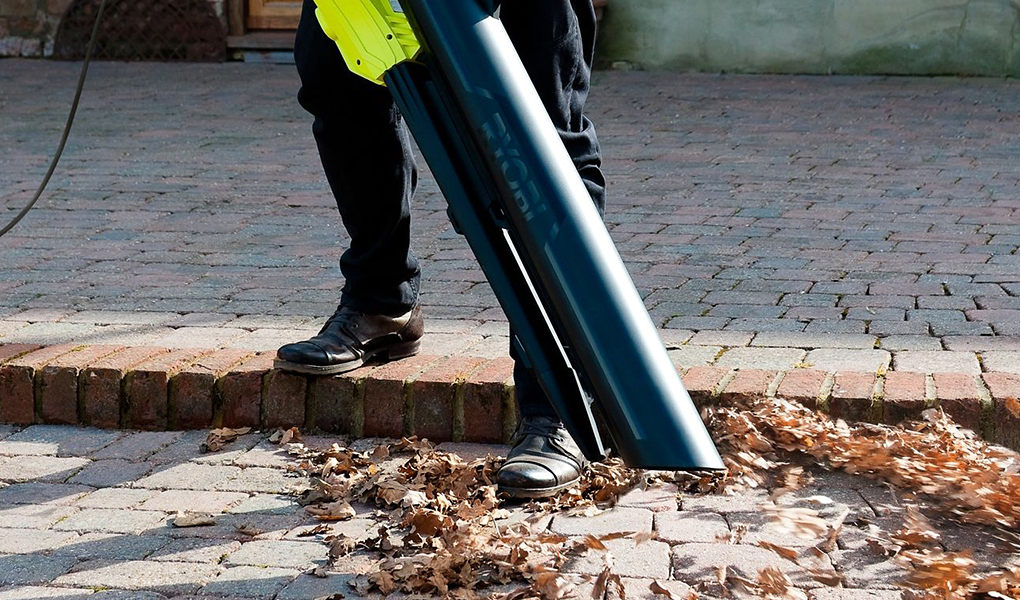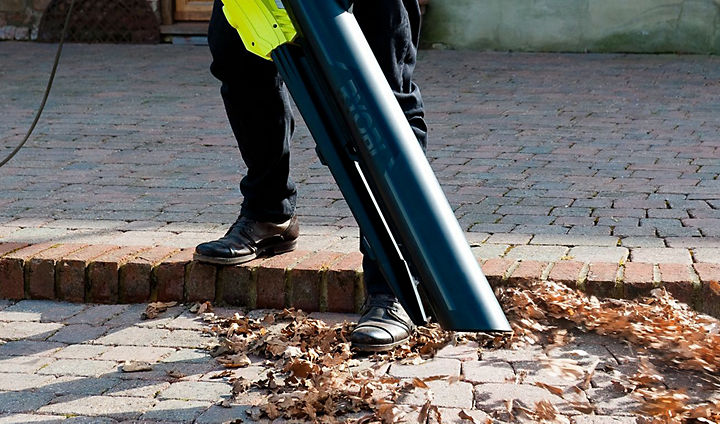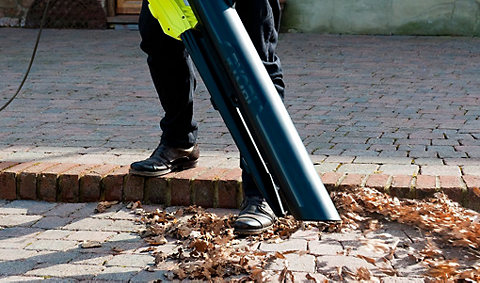 Corded vacuums and blowers
When using outdoor power tools, make sure that you're protected against the risk of electric shock by using an RCD in conjunction with your outdoor power supply. You might also find outdoor extension leads helpful if you want to reach further with a corded tool.
Petrol vacuums and blowers
Make sure you're well prepared for transporting fuel, mixing 2-stroke and re-fuelling your tool. A sturdy petrol can is an essential for storing and transporting fuel, whilst a funnel will help to make light work of re-fuelling.
Composting
If you're not already composting your garden waste, think about adding a compost bin to your garden. Green waste, such as dry leaves, will rot down into nutritious, fertile compost that can be dug into your beds and borders come the spring. It's the most convenient way to dispose of garden waste – and will help your garden to bloom the following year.
---