Join B&Q Club today for 10% off everything! Already a member? Don't forget to enter your Club card number at checkout. Hurry, ends Monday!
Gardening 101: essential tools for every garden
A dose of nature is a tonic that soothes the soul. Now that the sun is shining down on us again, there's nothing better than enjoying your outdoor space. Whether you've got a lawn that needs some love, or a balcony that needs to be brightened, it can feel like a big task to tackle. Especially if this is your first foray into the world of gardening.
We believe that everyone should be able to create a space that works for them, and you don't need to be an expert to do it. That's why we've put together this list of garden tools that will make those jobs easier.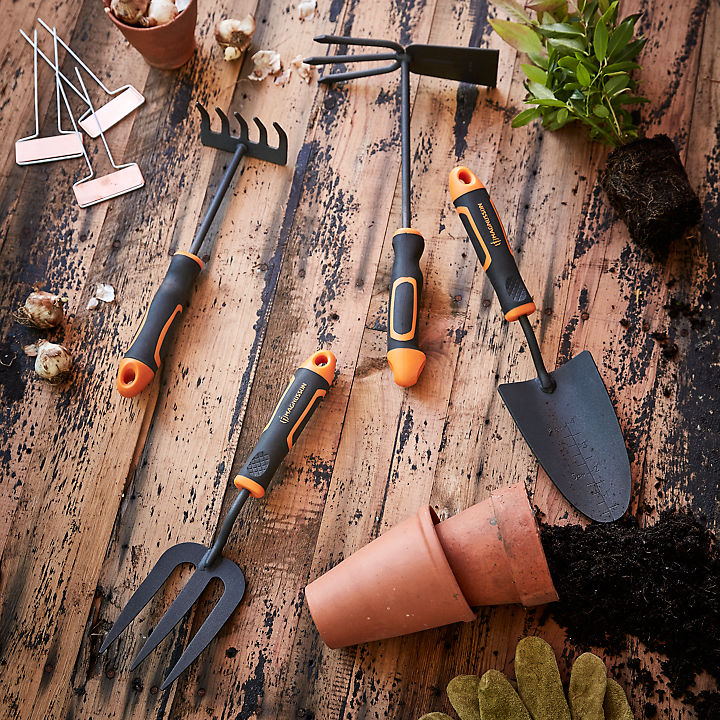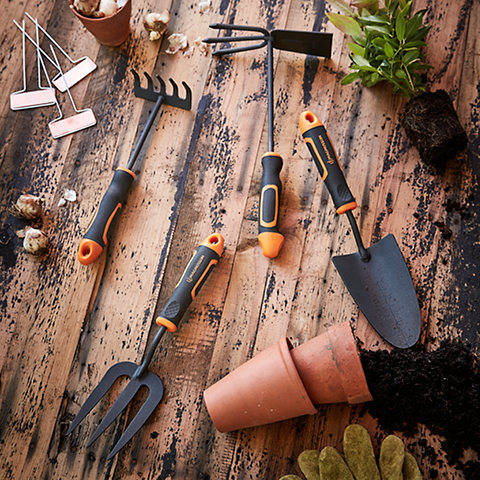 For the fresh starter
Bringing your garden out of hibernation with a good tidy can make all the difference to how you feel. It's battled through the wind and rain, and sometimes it can come out looking worse for wear, but a little spruce up with these tools is the perfect place to start.
Rake – The humble rake might not seem like much, but it's one of the essential tools for every gardener. Make quick work of clearing leaves and debris from your space with a leaf rake.
Wheelbarrow – Save time and energy with a wheelbarrow, these are especially useful if you have a large or hilly space.
Broom – From scrubbing stubborn moss to clearing a dirty patio, a garden broom is your go to tool for a quick makeover. Some are multipurpose so you can even use them indoors too.
Weeder – If unsightly weeds are cramping your style, a weeder will help you get rid of the whole plant, along with the roots. Look for our ergonomic models that reduce back strain.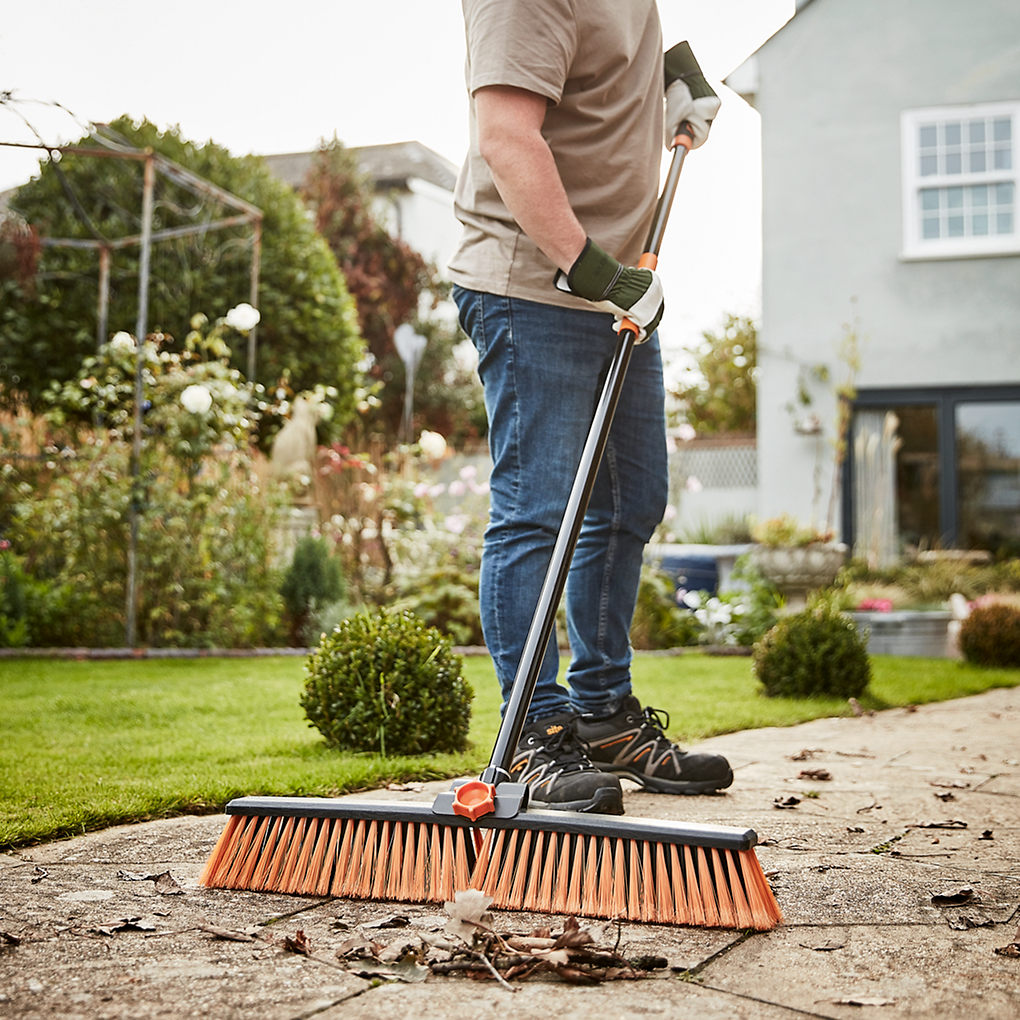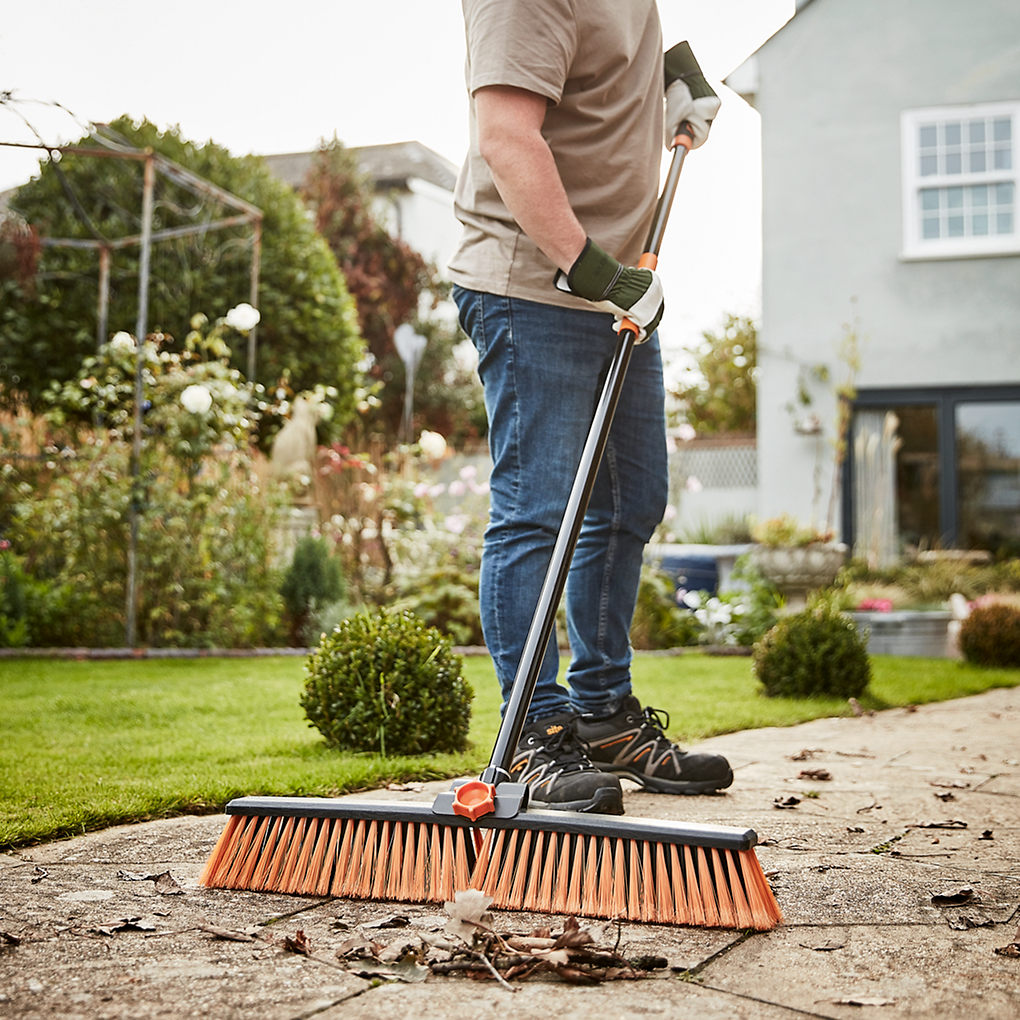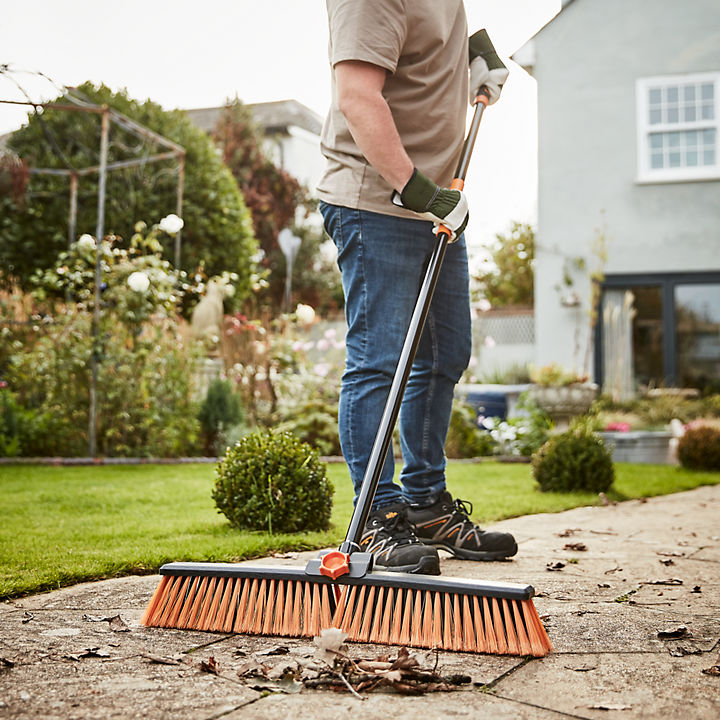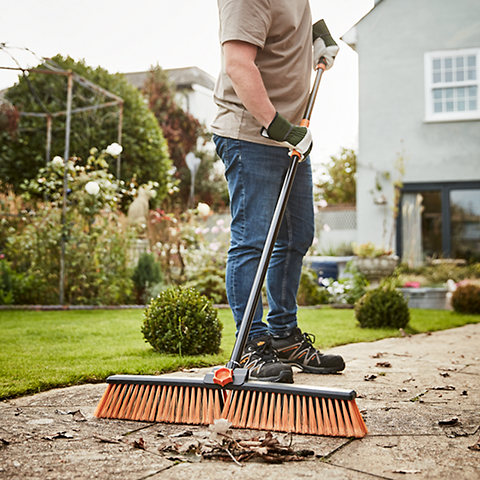 For the lawn lover
Lush green lawns are the perfect setting for all those alfresco evening meals, days spent splashing in a paddling pool, or a peaceful morning coffee. Get that grass groomed to perfection with these essential tools.
Lawn mower – A lawnmower is an integral part of your garden care, and you can choose your perfect match using our buying guide.
Hose – To keep your grass strong and healthy you'll need to give it some water during dry spells, so a hose is another vital piece of kit to have at your fingertips.
Edging shears – Neatening up edges is the perfect way to complete the look of your lawn, and edging shears will give you a precise cut along paths, patios, beds, and borders.
Lawn aerator – A secret weapon for tacking thinning, wilting grass, a lawn aerator will improve drainage and stimulate root grass growth. They can also help if your lawn is getting compacted or if you have clay soil.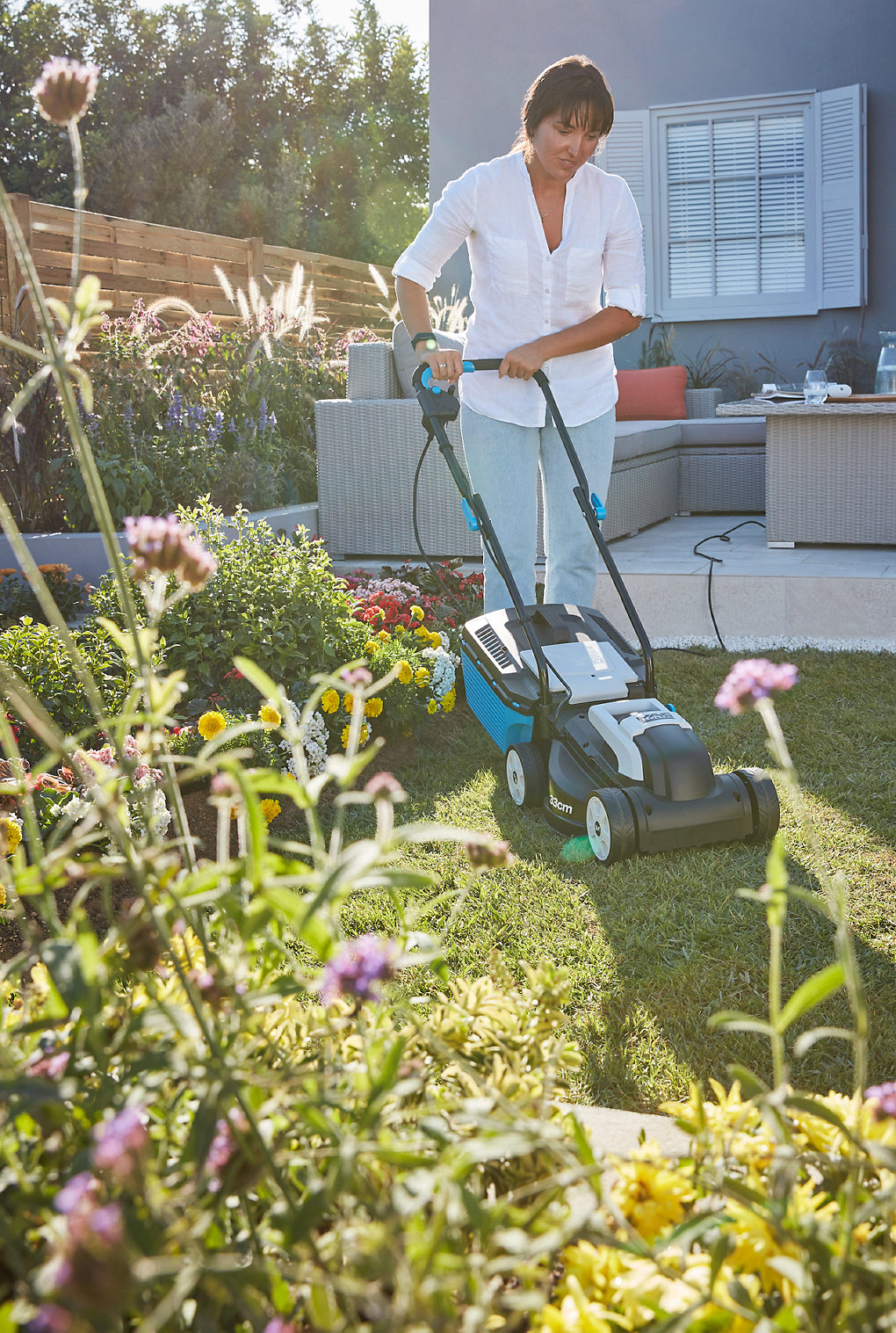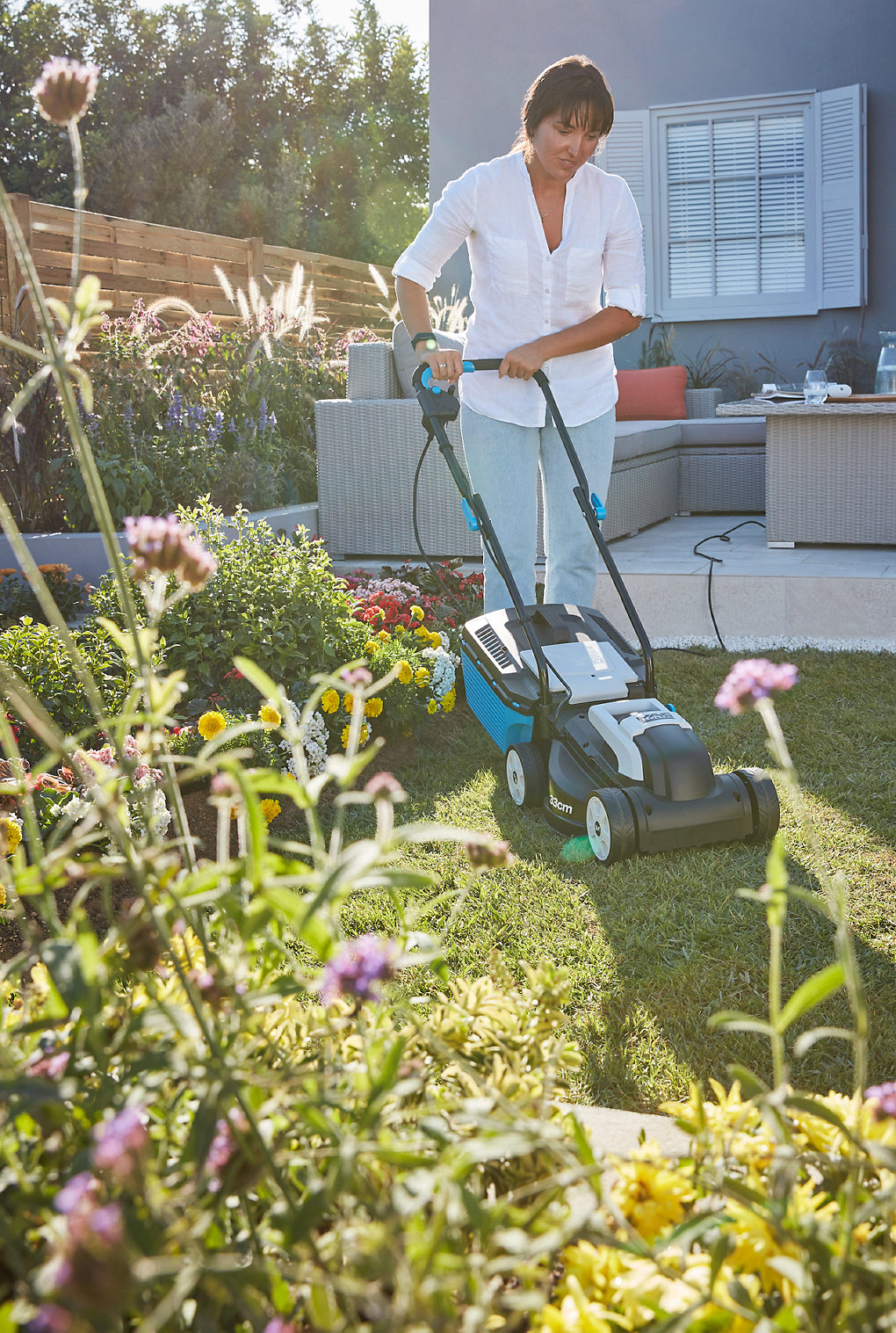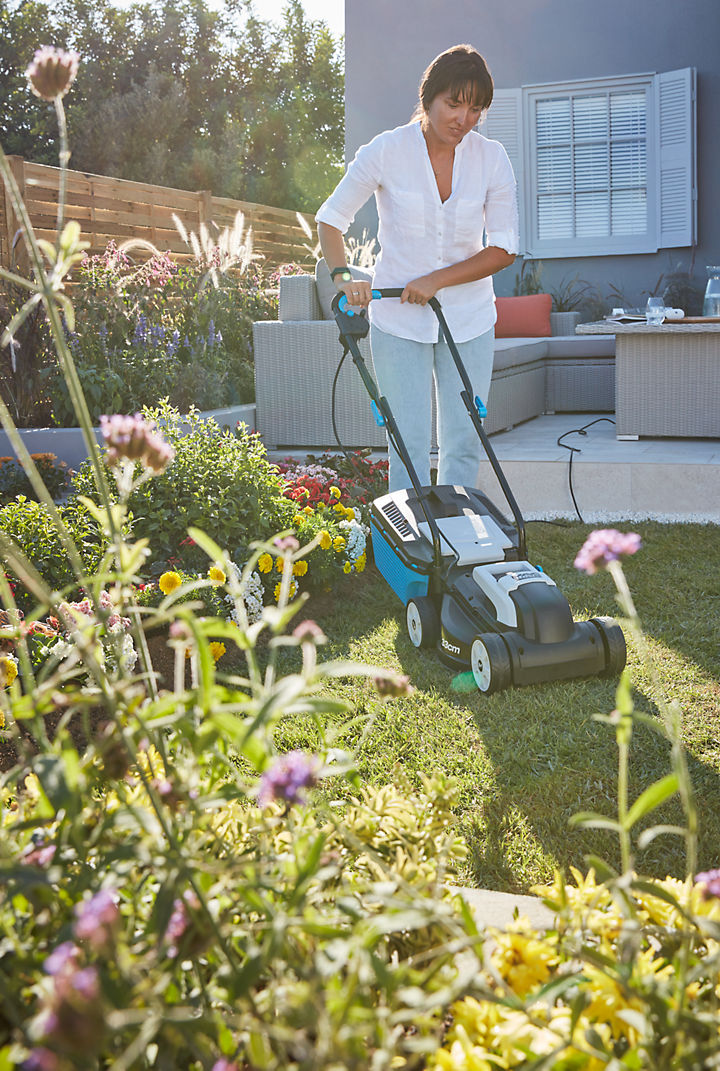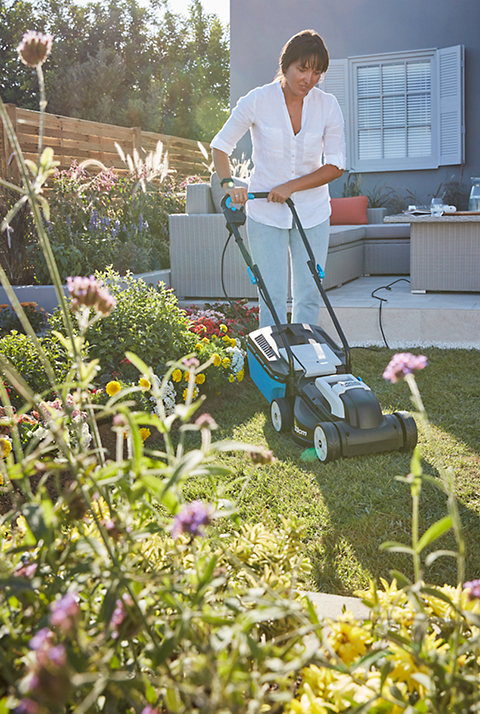 For the seed sower
Do you dream of fresh vegetables, picked straight from your garden or home-grown fruit ripening outside your doors? Growing your own produce doesn't need a huge space, or expert know-how, just a few tools that will get you set up for success.
Trowel – A versatile tool that's ideal for moving soil, transplanting seedlings, planting out bulbs and digging small holes, the trowel is your first step to green fingered success.
Shovel – For larger spaces, you'll want to move dirt or debris in bigger quantities than a trowel will manage. You can find different types of shovel depending on your specific need, like pointed ones for hard ground, and square for scooping.
Hand fork – This is a must have for all planting projects. A hand fork can be used to turn and aerate the top layer of soil, remove weeds, lift, and level the soil.
Dibber – A dibber will help you to make a neat hole in the soil ready for planting smaller items, such as seeds, small bulbs and seedlings.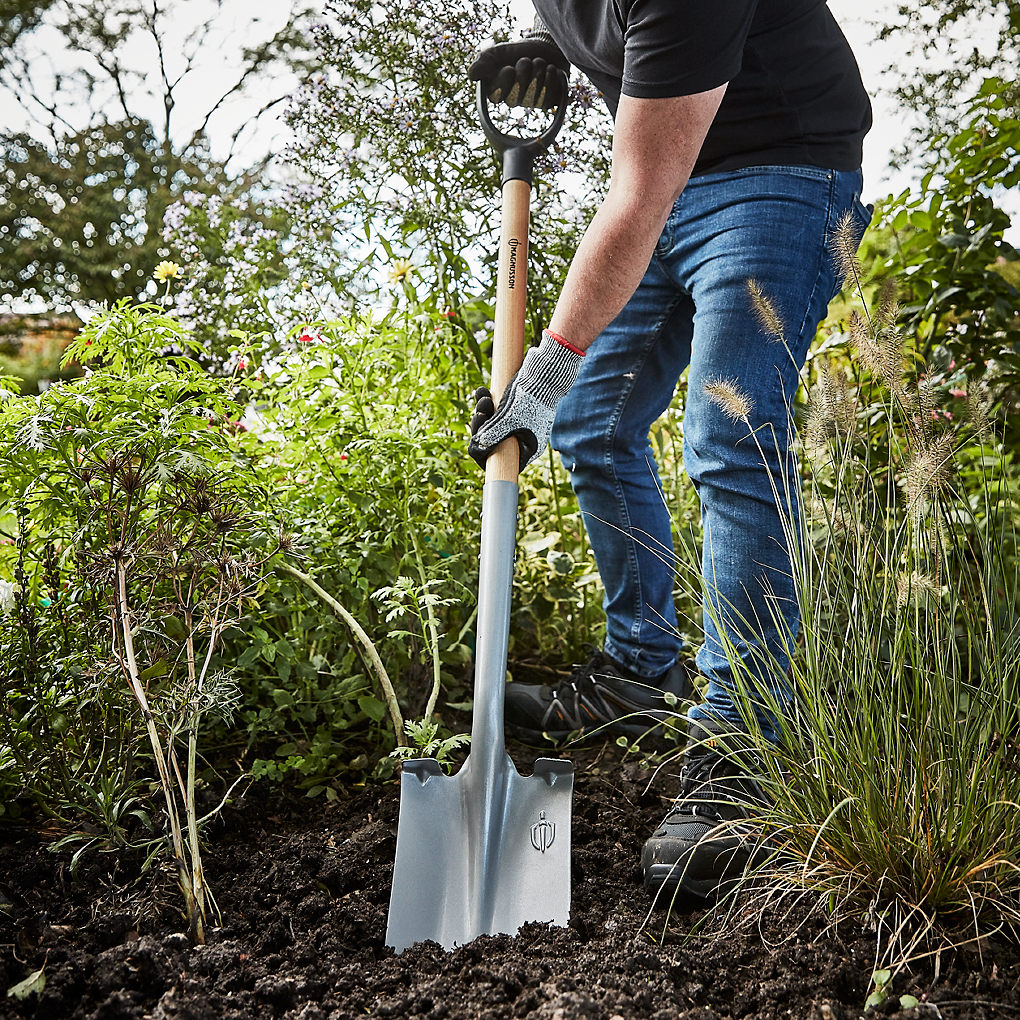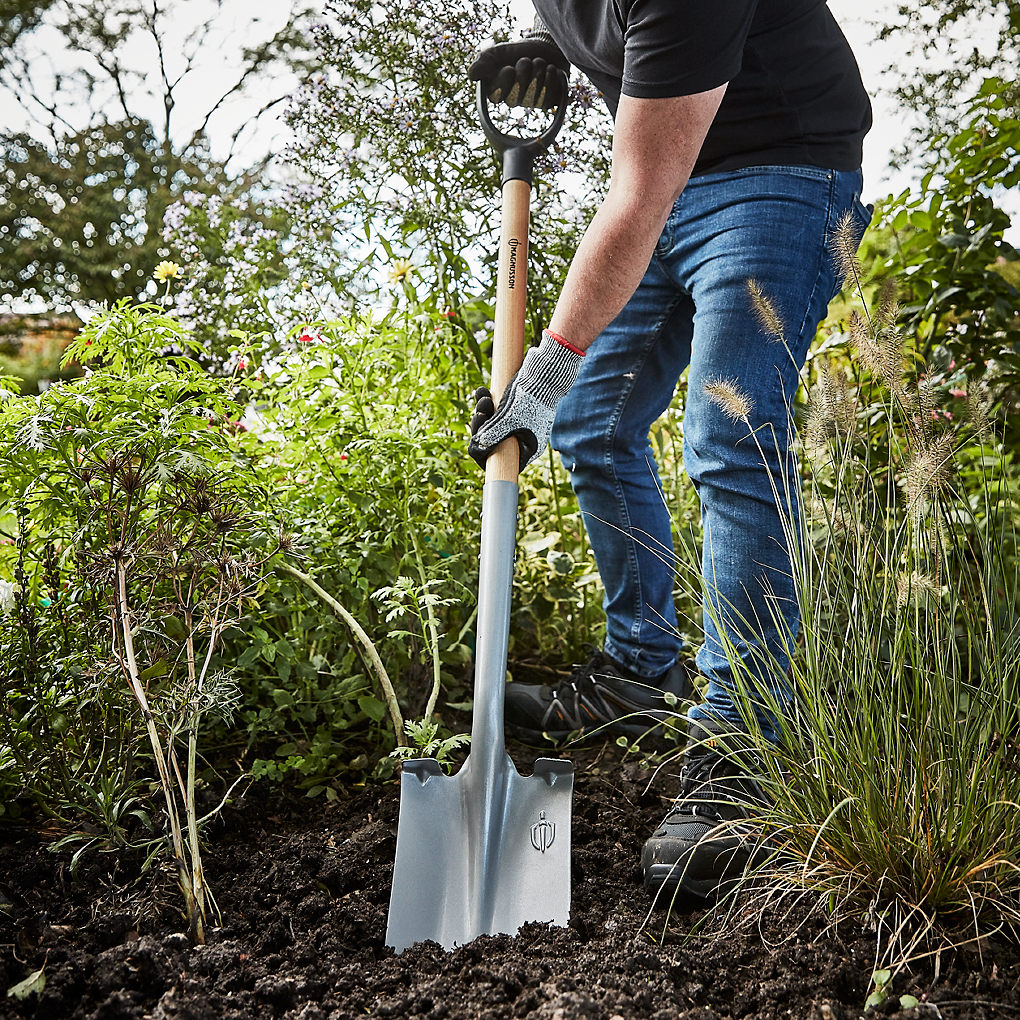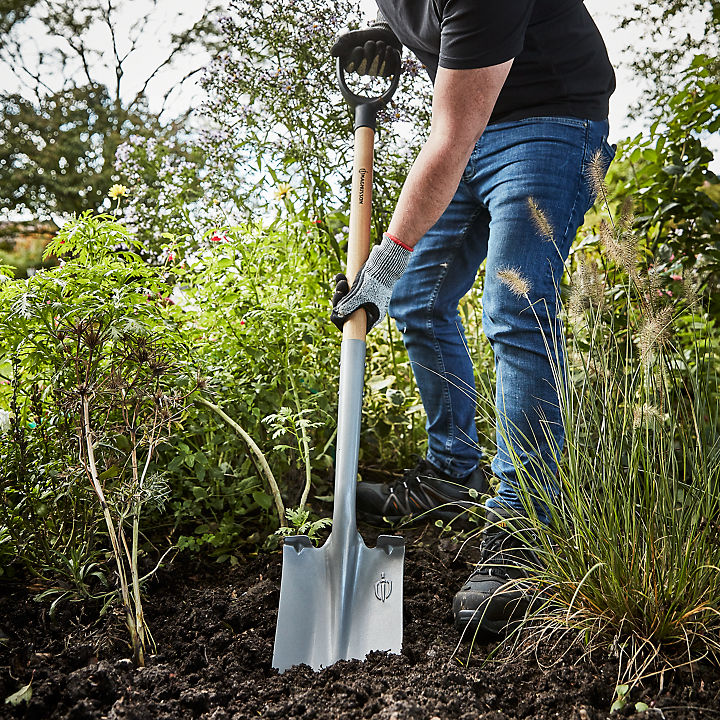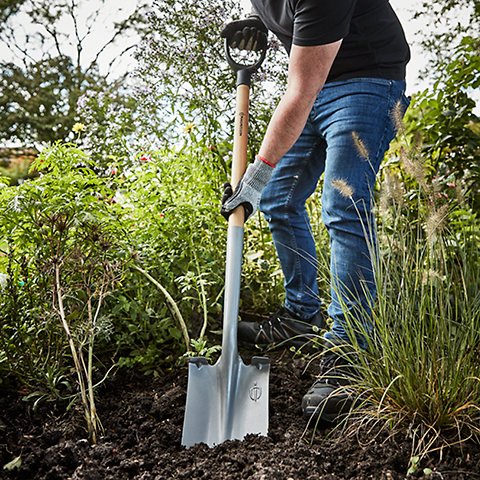 For the perfect pruner
Unruly hedges and overgrown branches can really cramp your style. Pruning not only tidies the look of your space, but it's also an important part of garden care. Trimming your plants removes any dead or diseased growth, shapes the plant and leaves room for new buds to make flowers and fruit.
Garden scissors – For deadheading flowers, garden scissors are perfect for delicate and precise snips to stems.
Secateurs – When you need to tackle woody stems, a pair of secateurs is what you need. There are 2 types, bypass for live growth pruning, and anvil for dead plants or small branches that need more force.
Loppers – Similar to the secateur but for bigger jobs, or taller plants, loppers have long handles so you can reach further. Again, they come in bypass or anvil just like their smaller friend.
Hedge shears – If you want to shape up your hedges, deadhead large flowering plants and cut back leafy perennials, then hedge shears are your go to tool.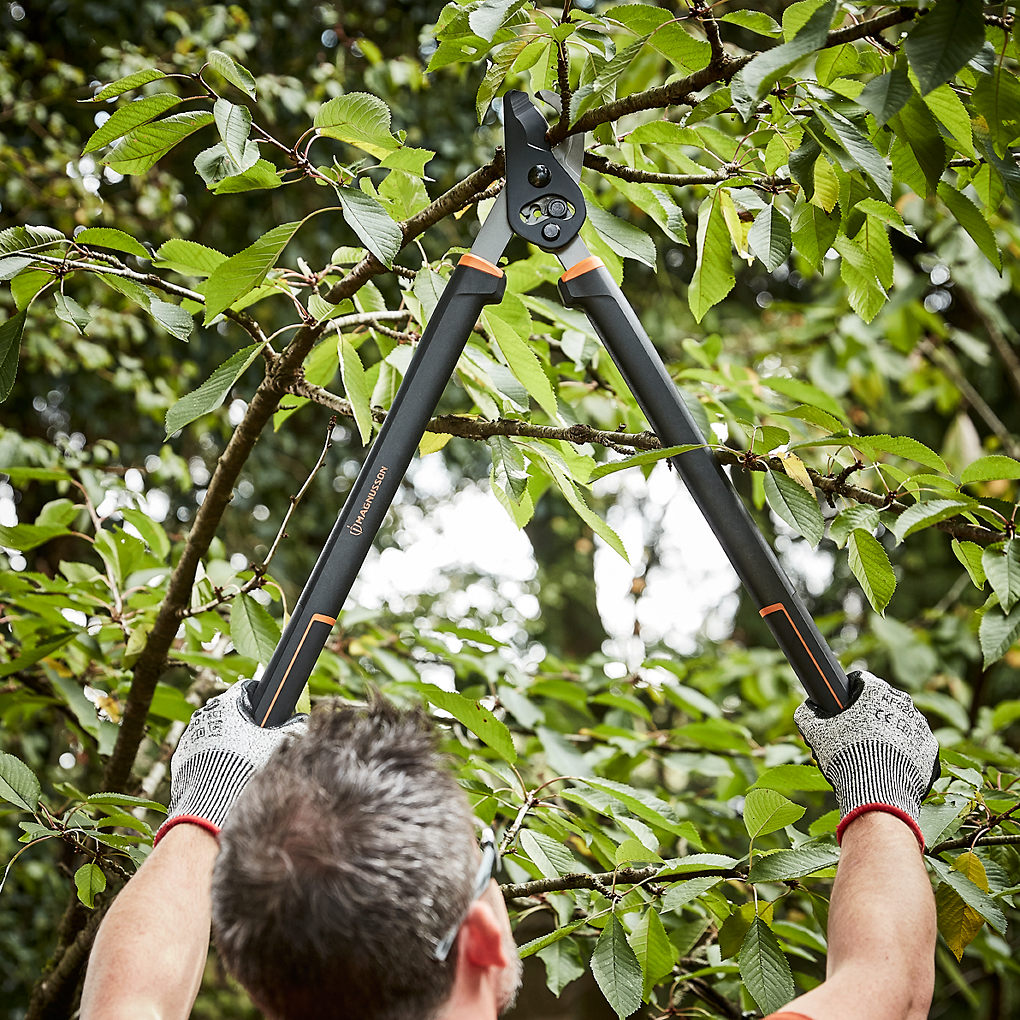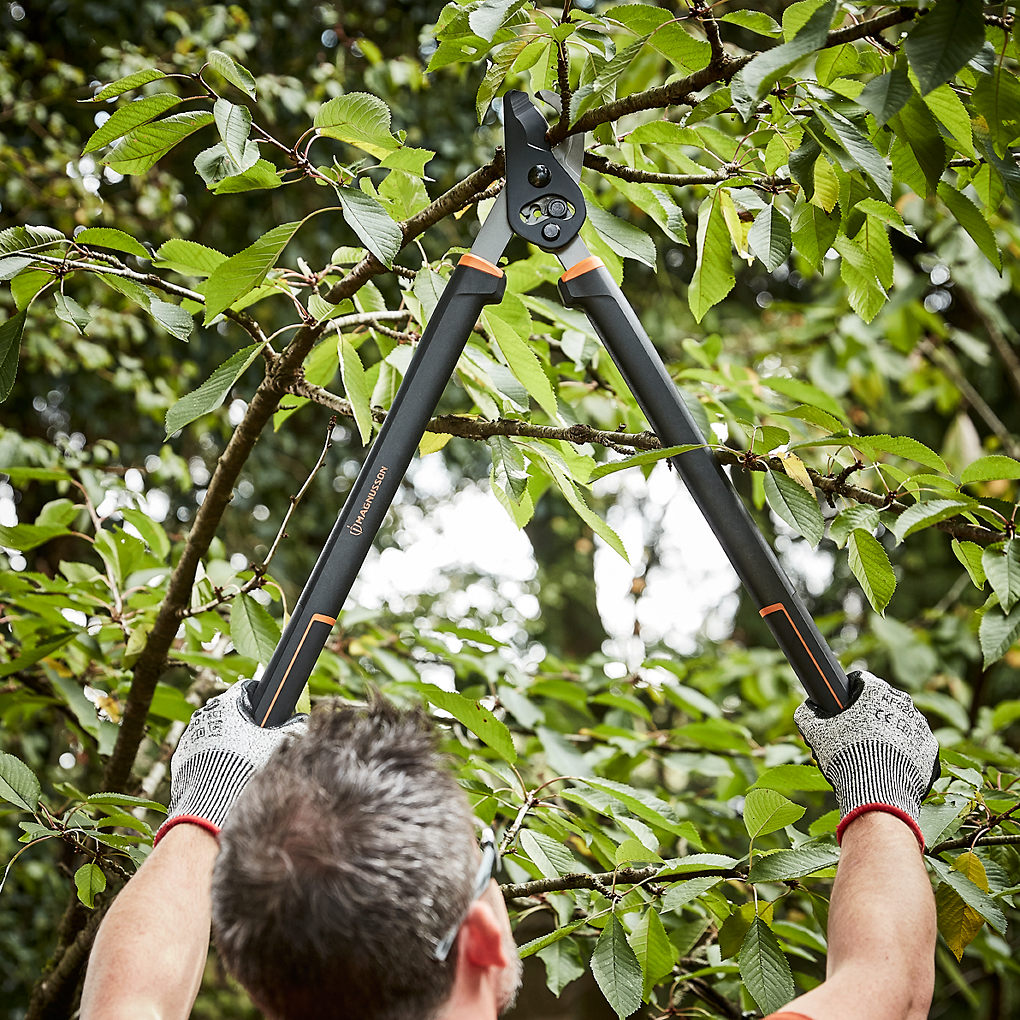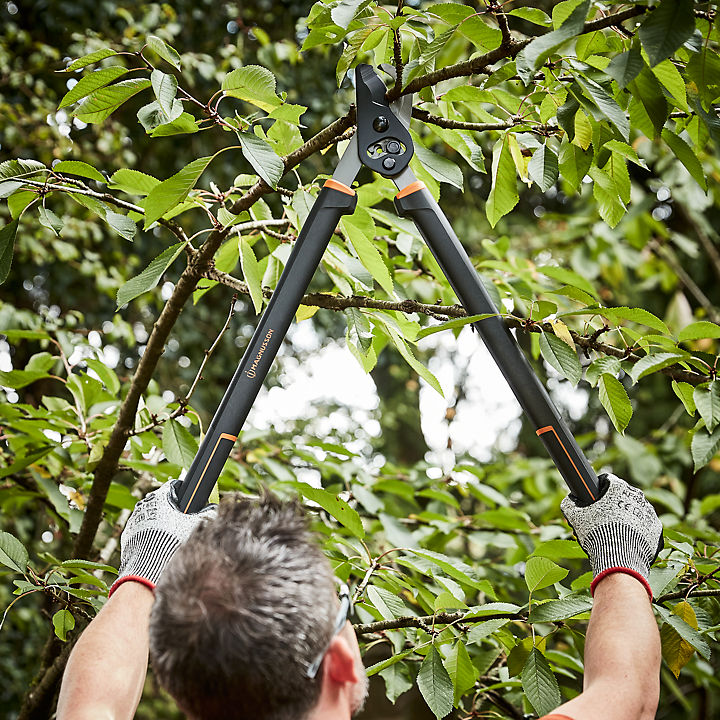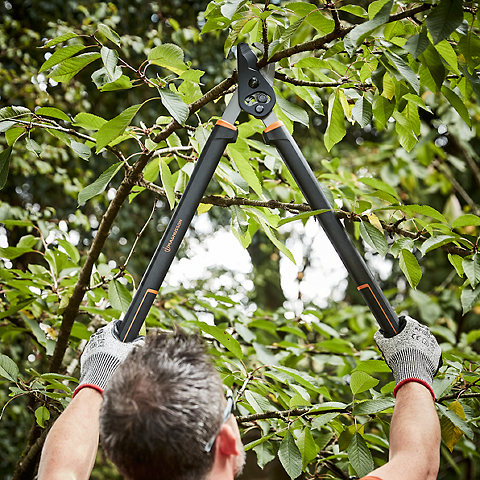 Keeping your tools in top condition
Your tools can last for season after season if you take a little time to look after them.
Try not to leave dirt to harden as it will make the tools more difficult to clean later on. Instead, wash or wipe tools down at the end of the day, dry them off then wipe the metal with an oily rag to keep the steel from rusting.
Cutting tools, like shears and loopers, will need sharpening from time to time, sharp tools are much safer to use than dull ones. Having a sharpening stone at hand is a great way to quickly get rid of blunt blades.
And don't leave them out in the cold! Garden tools are best stored in a dry and secure place. Keep them sorted by storing them on a tool rack or on hooks attached to the wall. If you don't have room for a shed, then a storage box is the perfect alternative