5 easy kitchen updates you can do on a budget
Let's make cooking a joy again Want to improve your cooking space, but not willing to fork out thousands on a mega kitchen makeover? There are loads of ways to breathe life back into your kitchen and make it feel brand new again. Our article, kitchen refresh ideas is jam-packed full of tips. However, if you only have time for one or two jobs – you've come to the right place. We've whittled it down to five quick and affordable jobs that will make a big impact. Trust us, even if you do just one of these jobs - you'll completely transform the look of your kitchen. From advice on painting cabinet doors to swapping your appliances – let's help you get started.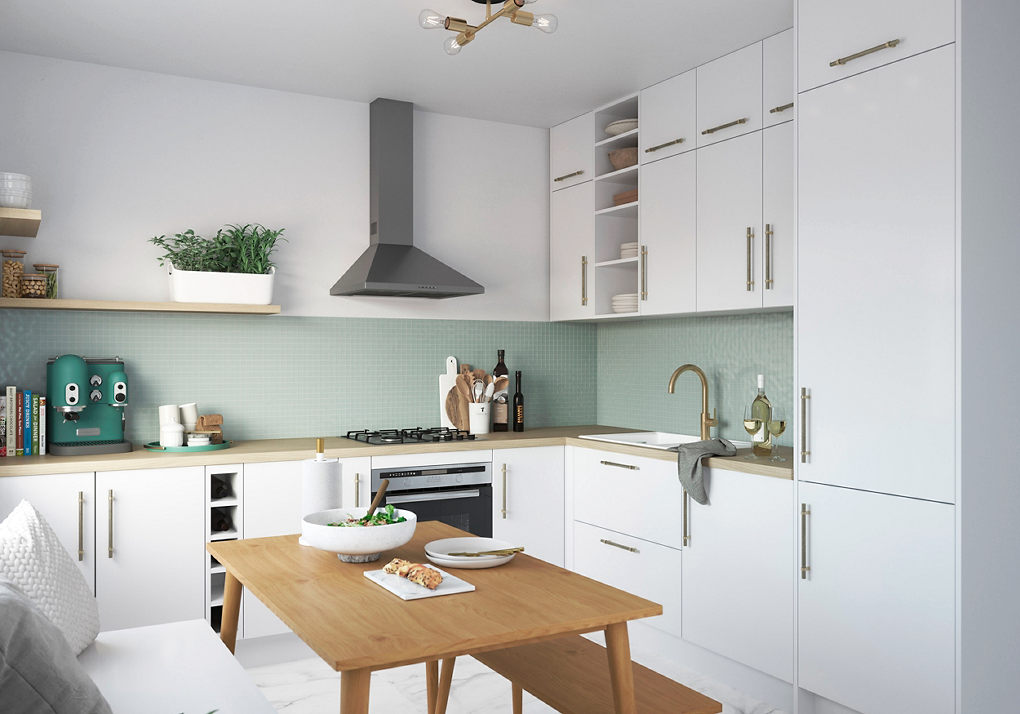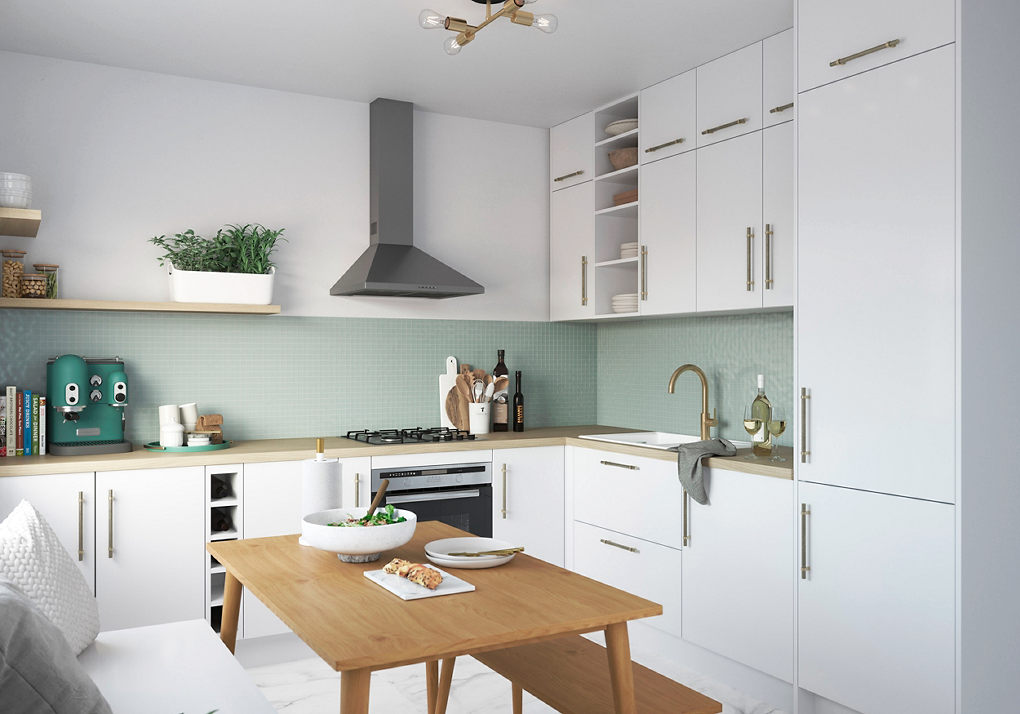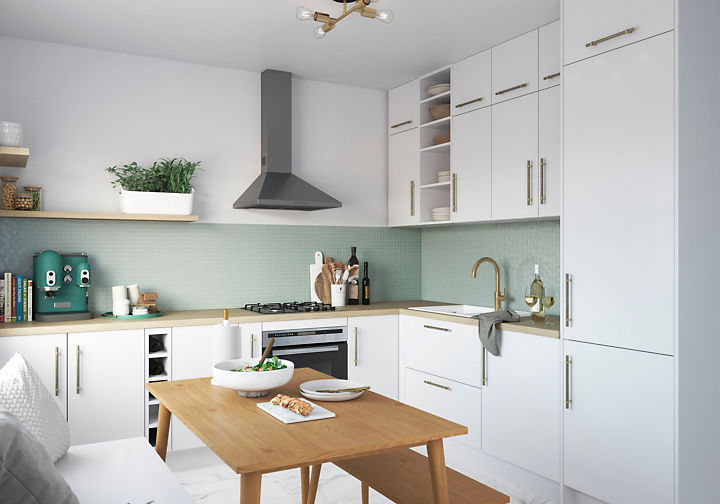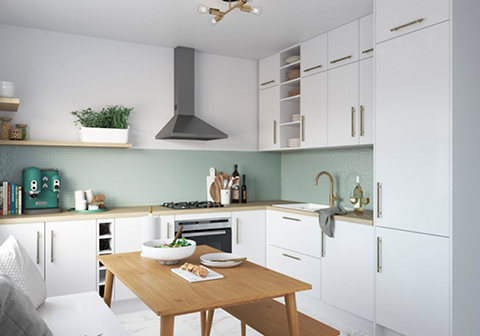 1. The power of paint
Tired of staring at the same white cabinet doors whilst preparing dinner? Then do something about it! If you're after a high impact look – change your kitchens colour scheme. Painting your kitchen cabinets is a low fuss job that anyone can do. We've got everything you need at B&Q. From paint brushes and trays to bold colours. We love the mustard-yellow shade of our GoodHome chueca flat matt furniture paint. Our GoodHome furniture paint is resistant to water and household cleaners, so you can wash away any marks without worrying about the paint coming off too.
If you need a helping hand, watch our guide to painting kitchen cabinets - we'll tell you what products you'll need, and how to get the job done. Easy-peasy, lemon squeezy.
3. We've got the goods
Most kitchen appliances have a life span of around 10 years. Has your fridge been in action since the early millennia? It's probably *cough* definitely about time you swapped it for a newer model. Cooking technology has improved dramatically over the last few years. If you're thinking of getting a new oven or hob – consider investing in a smart one.
We've designed our smart GoodHome Bamia appliances to make your life easier. Our Bamia cooker hood and hob can be paired with smart technology to work in unison, and you can pause your hob with just the touch of a button. Check out our kitchen appliances buying guide for advice on picking the best appliances for your culinary ventures.
4. Bold and bright
Kitchen lights need to be functional as well as fashionable. Updating the lights in your kitchen will not only make the décor more pleasing to the eye, but it'll also help you to make the most of your space. Counter and cabinet lighting will illuminate your worktop so that you are only using light where you really need it.
Bring your kitchen to life with attractive ceiling lights. We're loving pendant clusters right now (a collection of pendant lights hung from the ceiling in a cluster). They'll add drama to your kitchen and look effective over a breakfast bar or dining area. Read our Kitchen lighting buying guide for help choosing the right product. Need help replacing your lights? Check out our guide on fitting ceiling lights and spotlights.
5. Worktop revival
Stains, splashes, scratches, and smears. Worktops have to put up with a lot. They're an integral part of the kitchen, yet it's easy to overlook their importance. Upgrade the look of your kitchen with a fresh new worktop. Whether you prefer a wood, granite, or marble effect – choose from loads of styles at B&Q.
Fitting a worktop may seem like a scary task at first but it's not as difficult as it seems. Read our guide to installing a kitchen worktop for a list of everything you'll need, and a step-by-step walk through.