Internal door buying guide
Your guide to choosing the perfect internal door
Choosing the right internal doors for your home gives you an exciting chance to add some personal style to your rooms, but when there's so much choice, where do you start? That's where we can help! We've put together a handy guide to use on your journey to the perfect door purchase.
We've covered all your important decisions, from size and style to material and finish, so you can be confident that you're making the right choice.
From modern to traditional, panelled to moulded, we've got a great selection to fit any home or budget.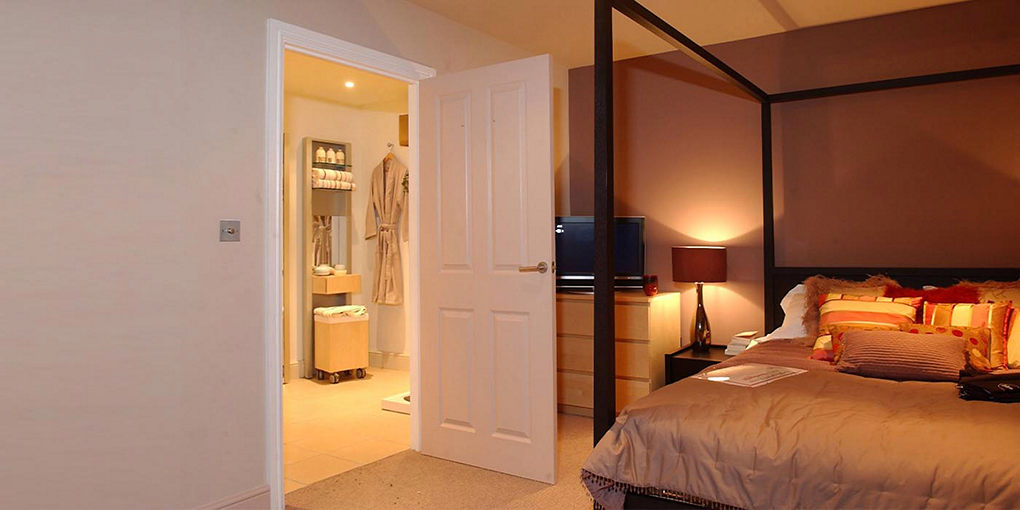 Before you start
Before choosing your internal door, you'll need to know what size to buy. Reach for the measuring tape and follow the simple instructions below.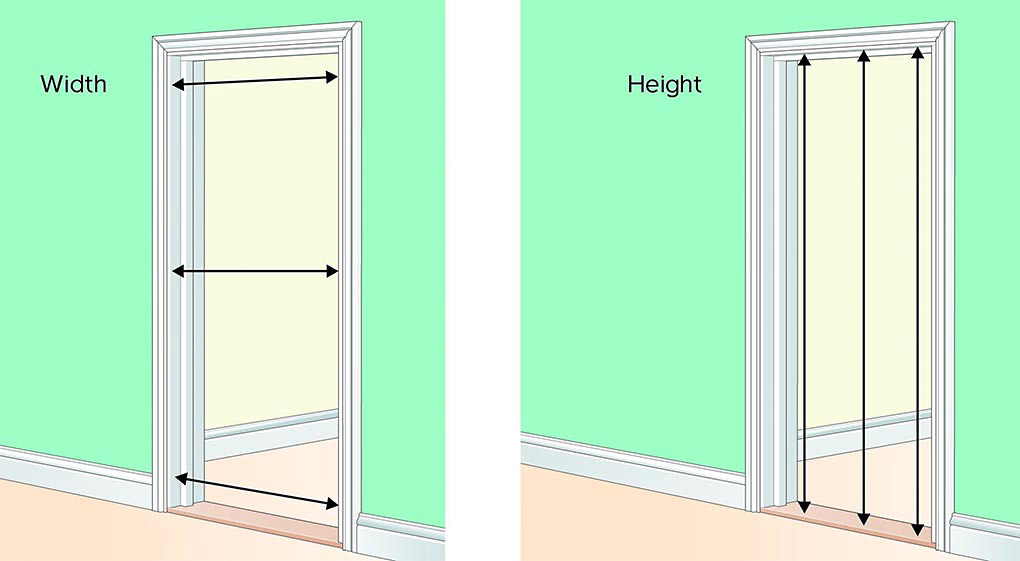 How wide?
First, measure the top, middle and bottom of the frame opening where the door will go. Use the widest measurement to find the width of your new door.
How high?
Again, measure in three points (this time to the left, centre and right) within the frame opening where the door will be. The longest length will tell you the height of your new door.
Any adjustments?
When you've taken your measurements, compare them with the sizes available in the style you like. While you're choosing, remember that different doors allow different amounts of trimming so if you can't buy the exact size, make sure you check the amount you can trim so that you can achieve the perfect fit.
Choosing your doors
Now for the exciting part, choosing your doors! Following the simple steps below will help you decide on your selection.
Whether you prefer a classic or contemporary look, there's bound to be a door design that'll suit your home - and your pocket.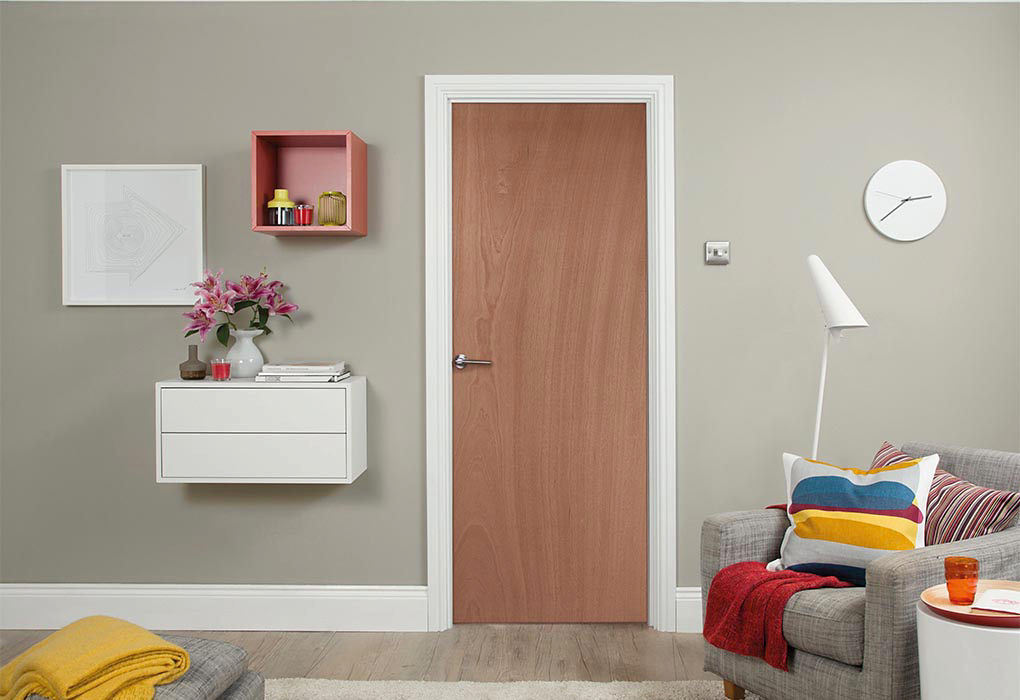 Panelled
Our panel doors come primed and ready to paint, and are either solid or hollow core moulded with a woodgrain texture or smooth face, depending on your style. We also have ply flush panel doors which come ready to paint too.
Whether you paint, varnish or stain them, traditional panelled doors will give you plenty of privacy and elegance. They usually come with two, four or six panels.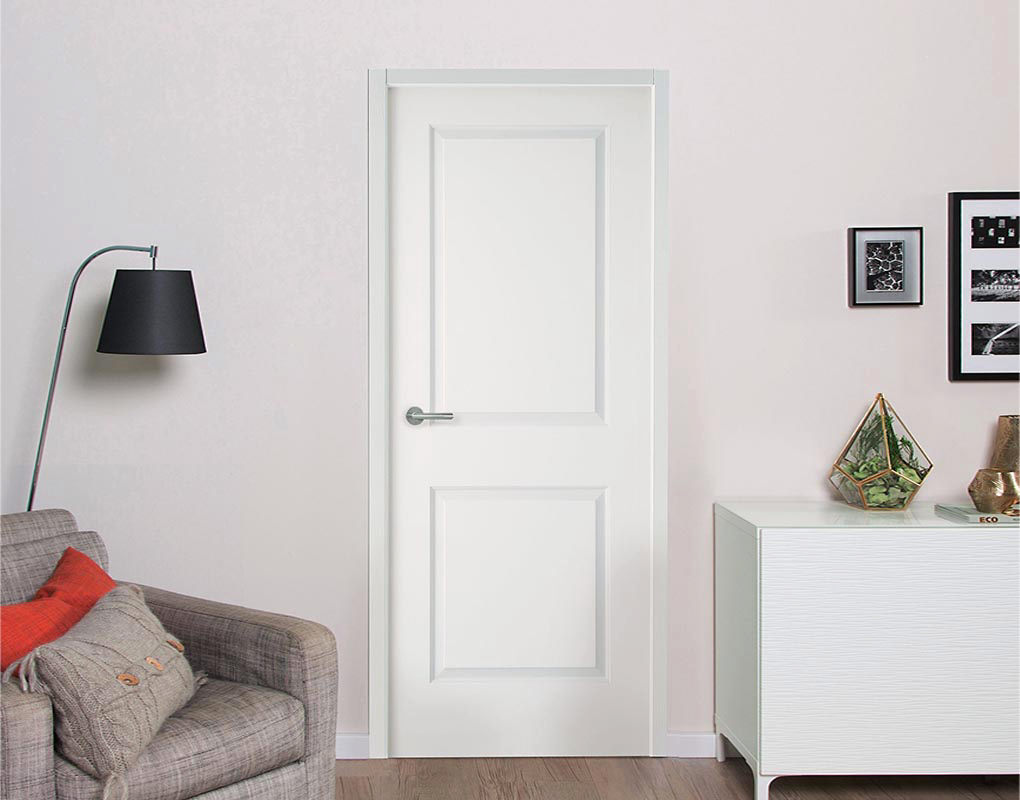 Glazed
Glazed doors will let in the light and brighten up your rooms. You could go for a fully glazed door for maximum impact, or something partially glazed for a different look.
Our glazed internal doors are easy to fit & perfect for any room of your house. Clear glass will allow light to flow through your house, creating the illusion of more space, or you could choose a frosted glass for rooms where you'd like more privacy.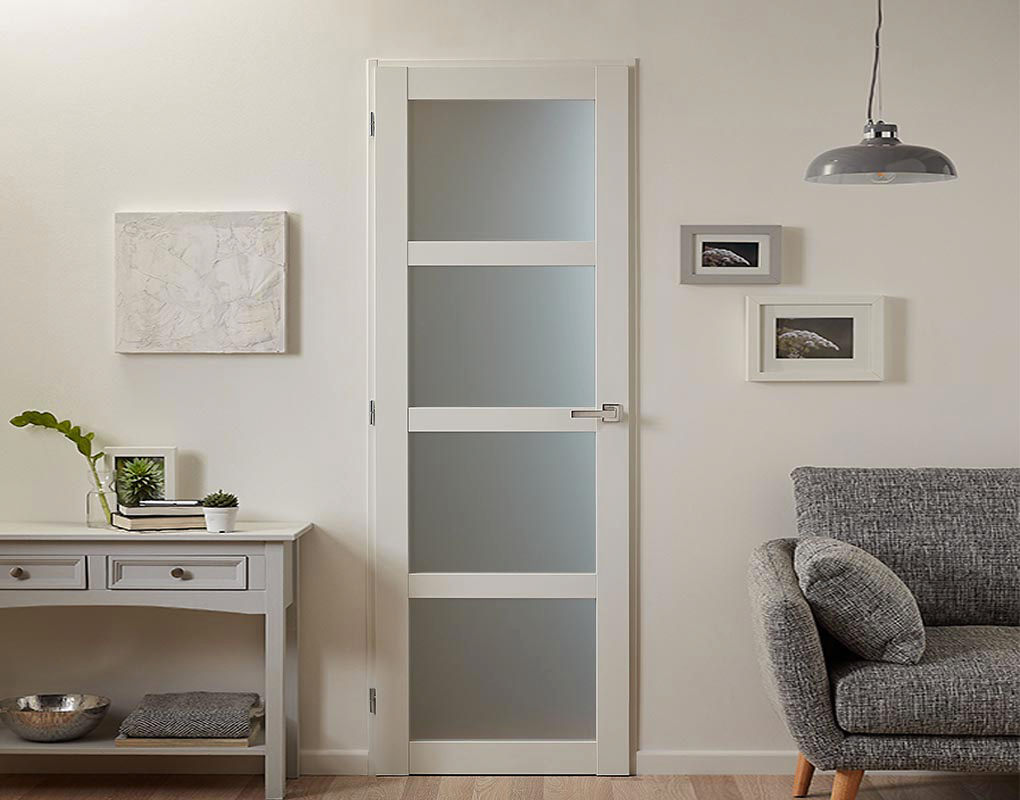 Sliding
Sliding doors are a modern and practical way to save space, or even create a new room. These are perfect for smaller areas where a normal door opening wouldn't be possible, such as cupboards or small bathrooms..
There are 12 designs to choose from, in a range of different materials.
Our sliding doors can be fit over any door frame, and our sliding systems and covers are available in 6 styles, so you can personalise your combination to fit your home.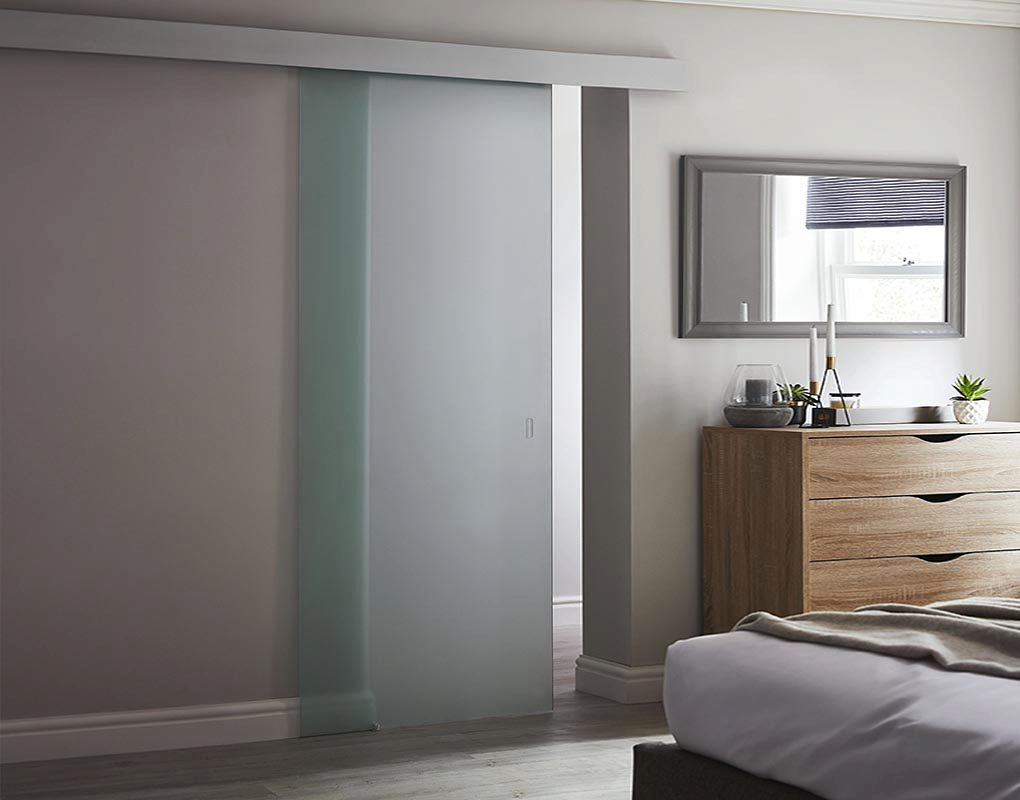 Folding
These clever folding doors take up less space than swing doors, they're also flexible and great for creating storage areas. They're spot-on if you're really struggling for space.
You can use folding doors to create new areas within you home, like wardrobes, ensuites, playrooms or a home office. When open, your folding door with tuck neatly away to the side.
Our folding doors are available in a wide range of finishes and details, from glazed panels to ready to paint.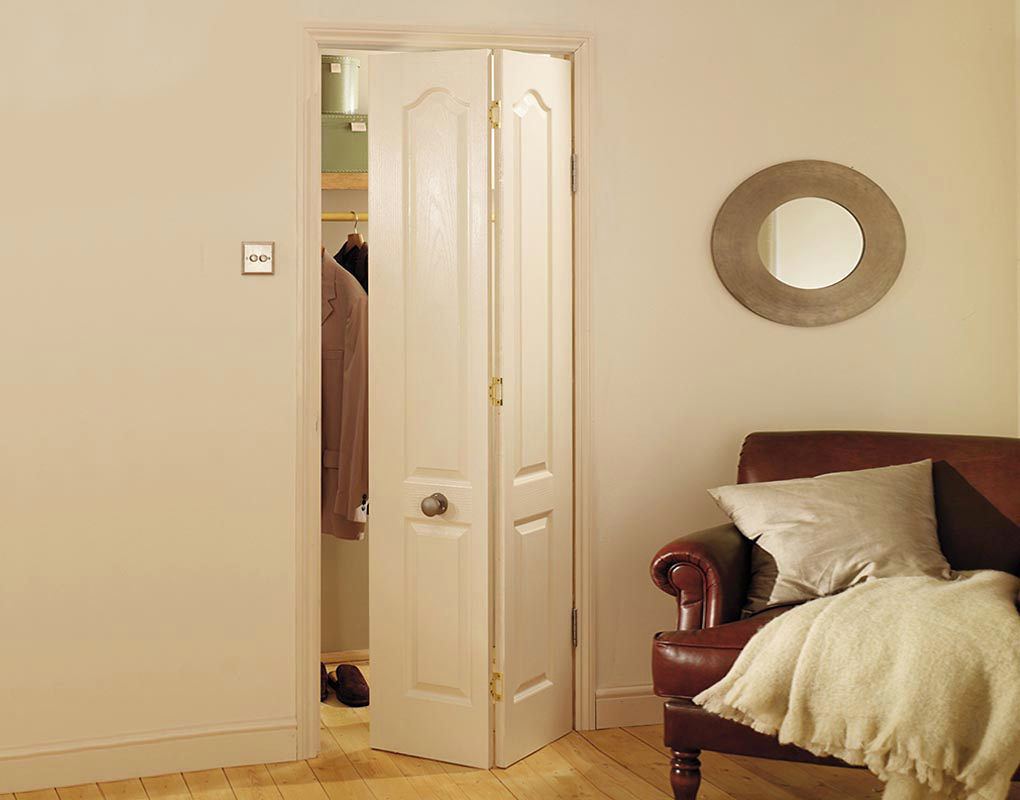 Flush
Flush doors feature a smooth back and front, with a sleek, contemporary look which can be seamlessly integrated into any home.
Our flush doors can be purchased in different styles, depending on what kind of finish you'd like. We also have a ready to paint, primed MDF model which you can add you own touch to.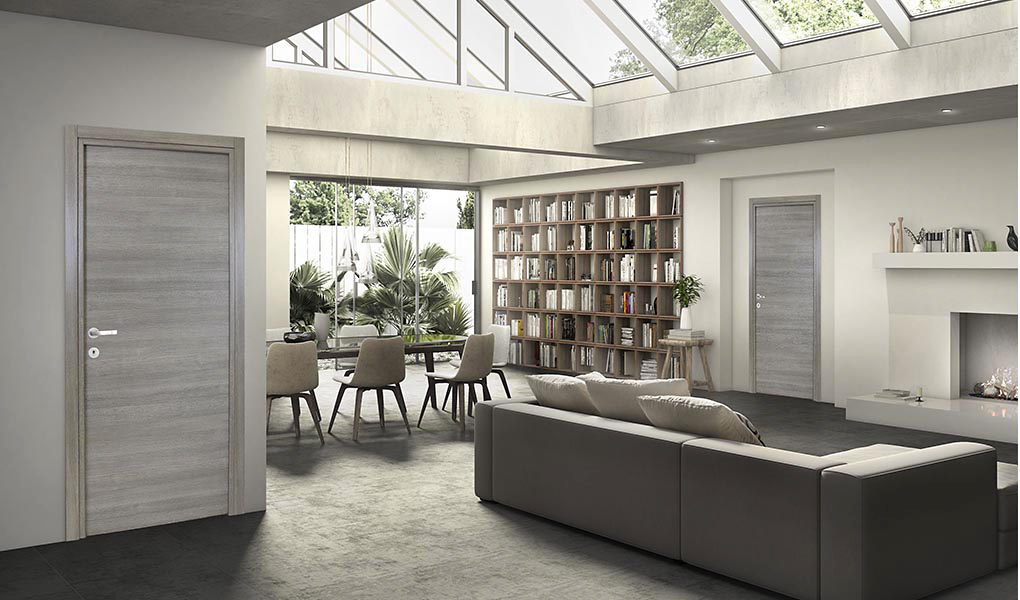 Fire doors
Building regulations can be complicated, subject to change and vary from place to place. Because of that, we can't advise on these issues but you are advised to refer to the building regulations for the use and requirements of fire doors.
Choosing your finish
Below you can see our selection of finishes, our fantastic range means you'll always find something to suit your home.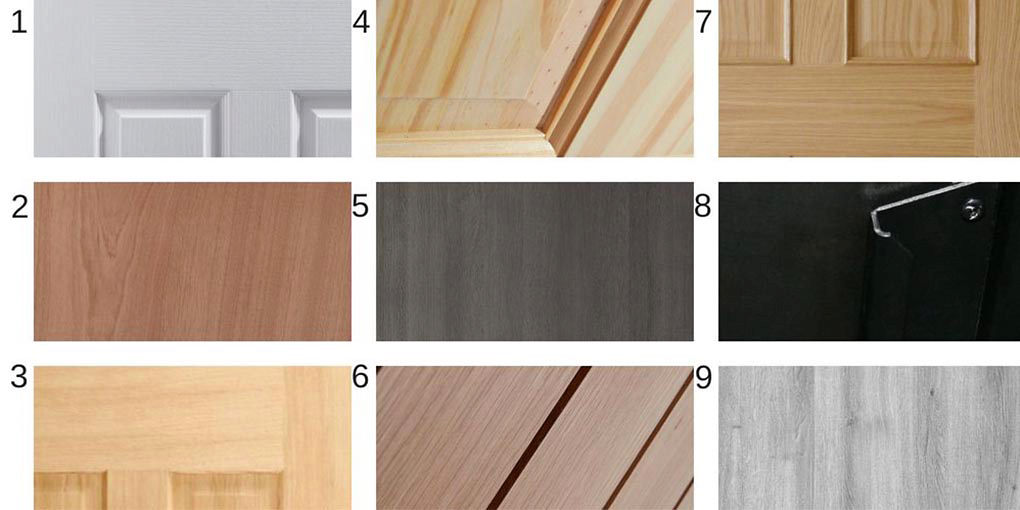 Primed and ready to paint
Ply
Clear pine
Knotty pine
Walnut veneer
Fully finished oak veneer
Oak veneer
Metal
Exmoor