Garden furniture buying guide
Dine and relax with our outdoor living ranges
Whether you're looking for a table for two, somewhere to relax in the sun, or enough chairs for all the family to join in, we can help you choose the garden furniture to fit perfectly into your life.
We'll take you through all the important decisions you need to make, and share our amazing range with you, so you can get the set to suit.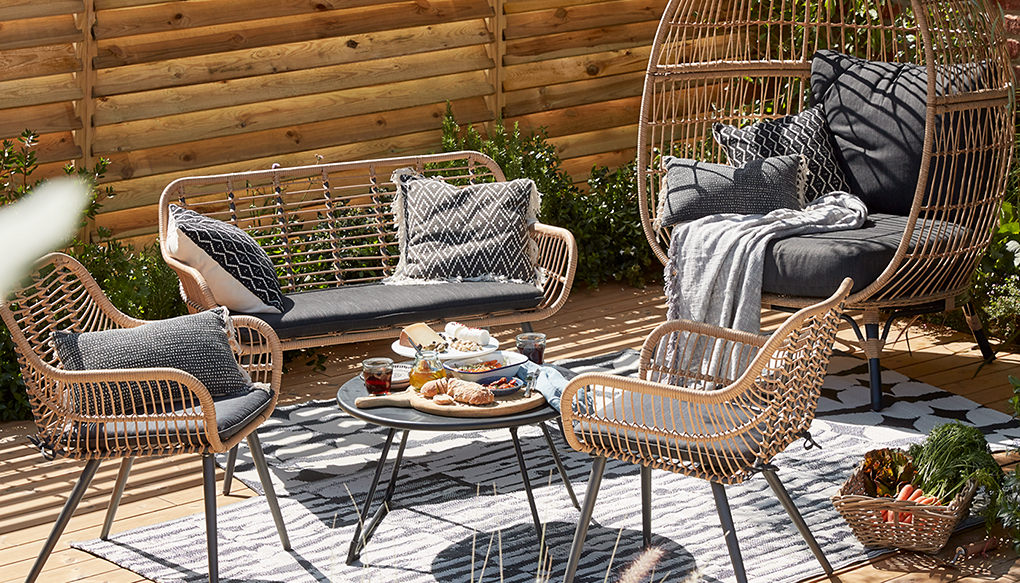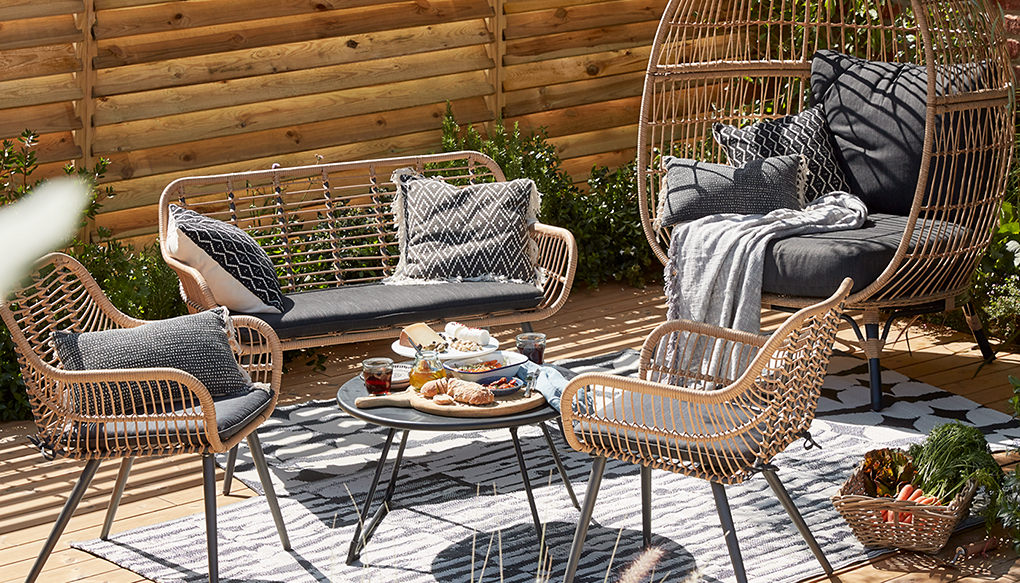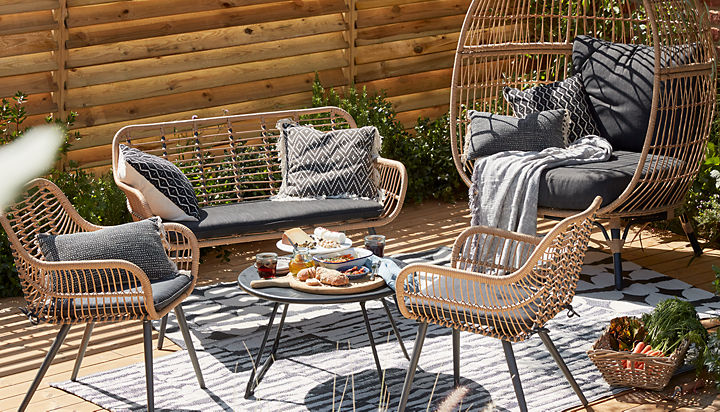 Things to consider
How much space have you got? Whether you have a lot or a little, there's always an option.
How are you going to get your furniture into your outdoors space? Choosing a heavy, non-foldable option isn't the best choice for balconies as it'll be heavy and might not fit easily through doors.
Where will the garden furniture be stored? Some materials are very robust at standing up to the elements, while smaller, lightweight furniture can more easily be stored in a nearby shed or garage.
How much maintenance does the garden furniture require? Are you happy to give it a lick of protective paint every year or are you looking for something less demanding?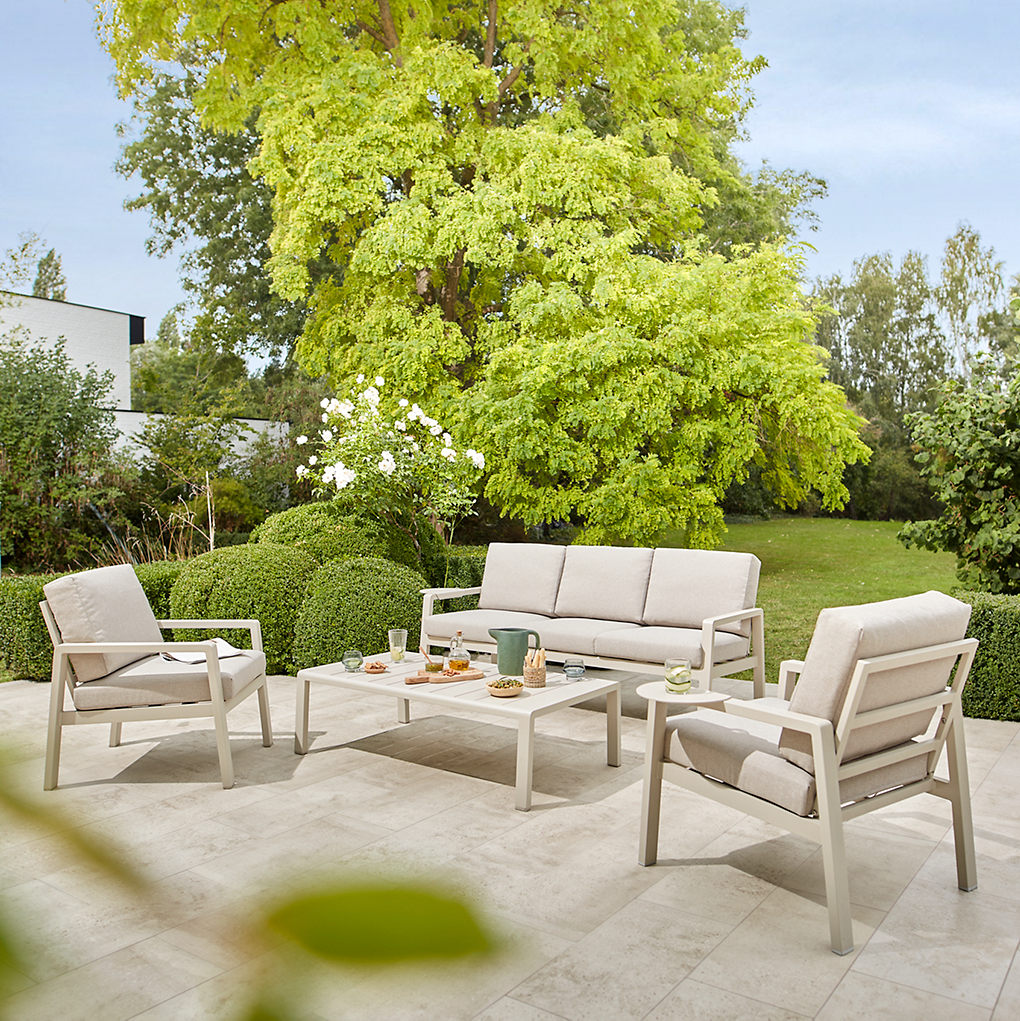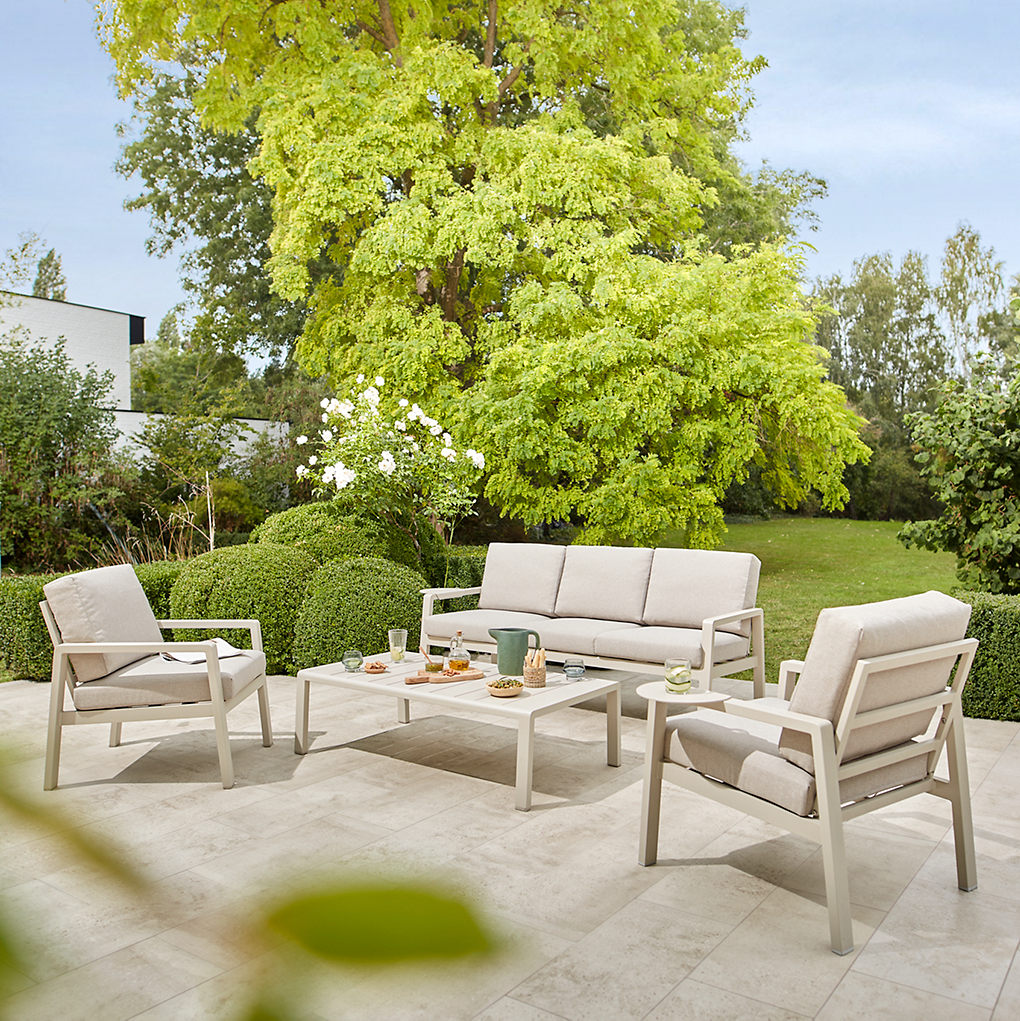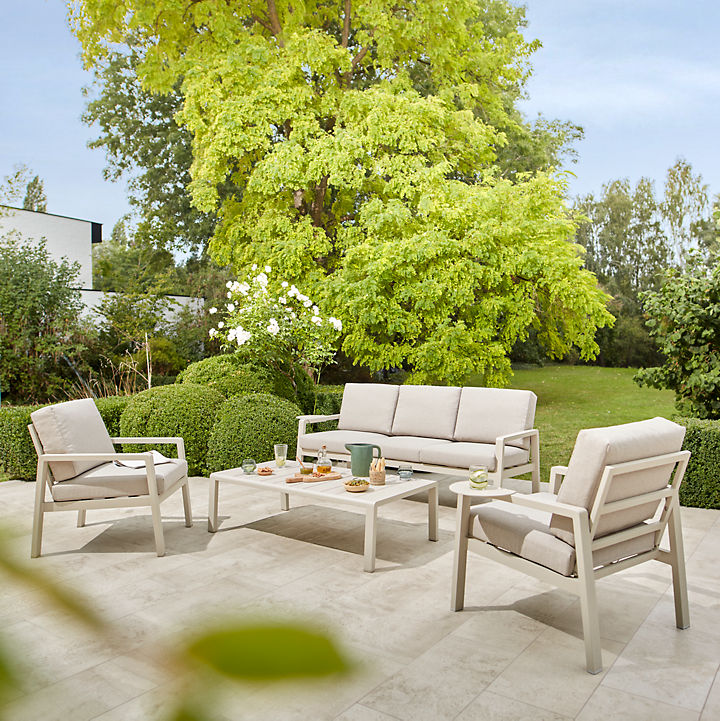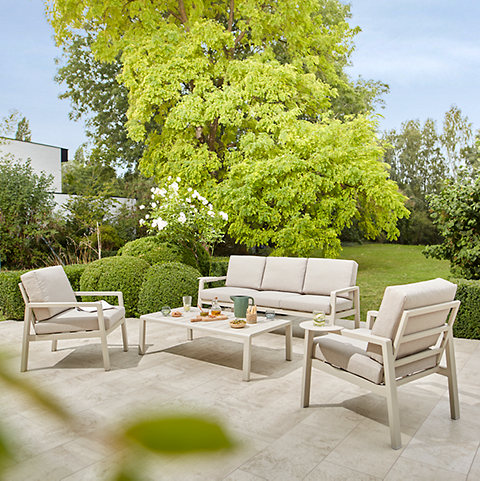 Types of garden furniture
Enjoy the sun on your face and the chirp of the birds, no matter what space you've got.
Garden dining sets
Garden furniture sets are a great way to create the perfect spot for al fresco eating. We offer larger dining sets that seat between 4 and 8 people, or more intimate bistro sets for 2.
Our range offers a variety of extra features including sliding extensions, to increase the size of the table. We even have armchairs that can be moved together to make a sofa, or kept as individual seats.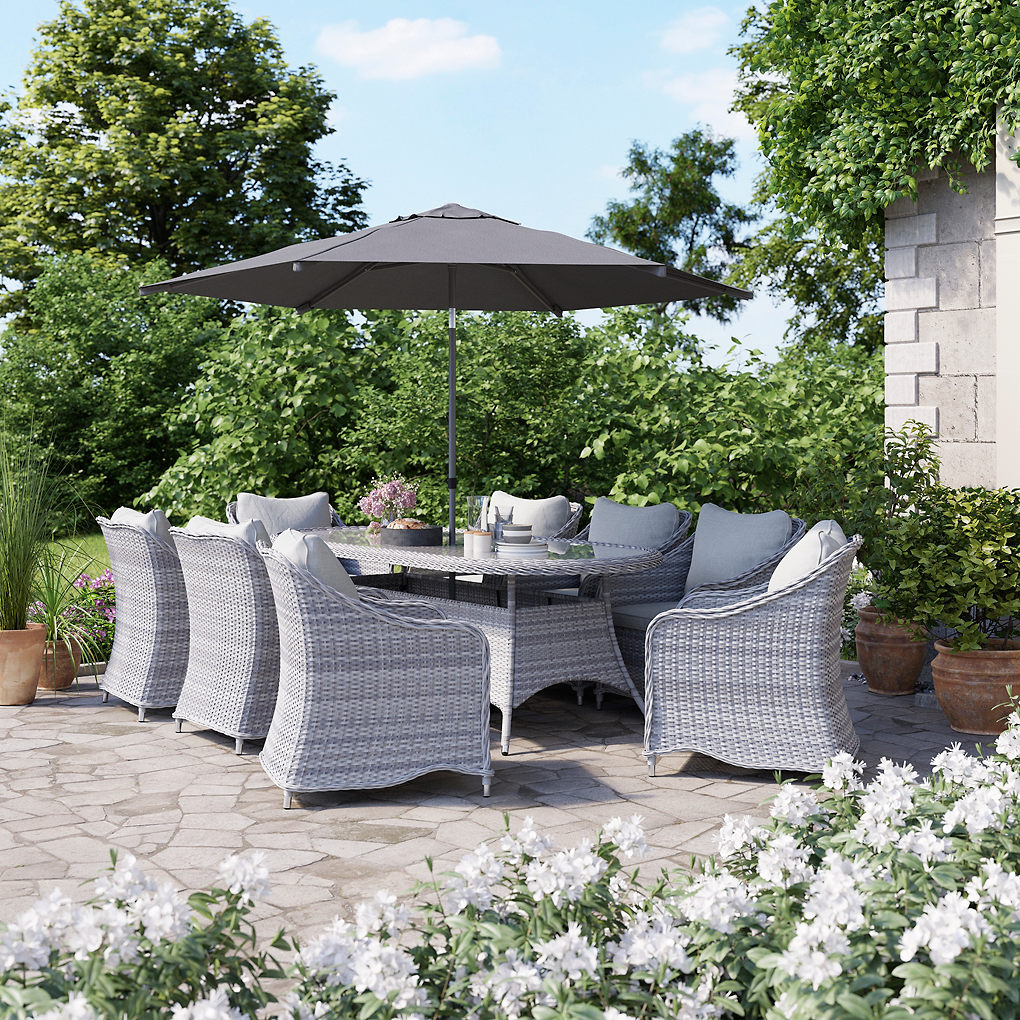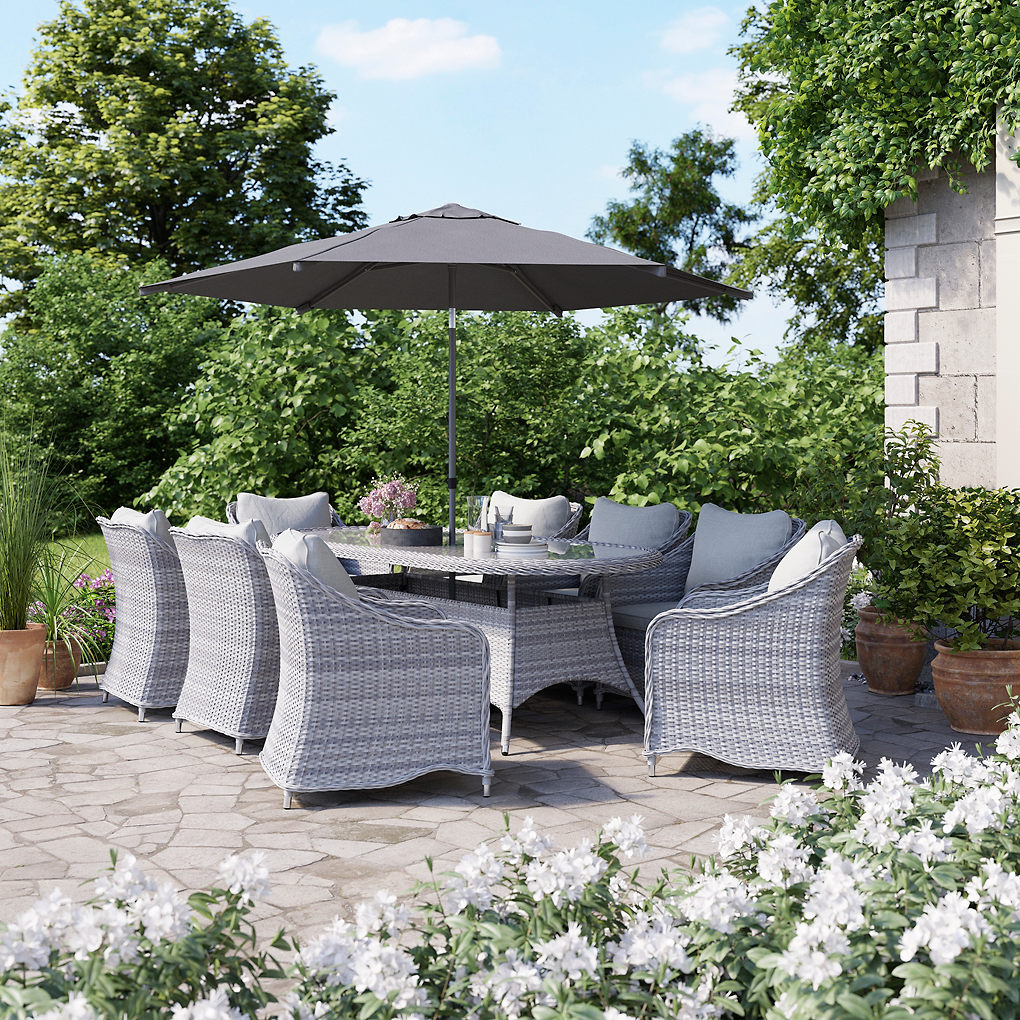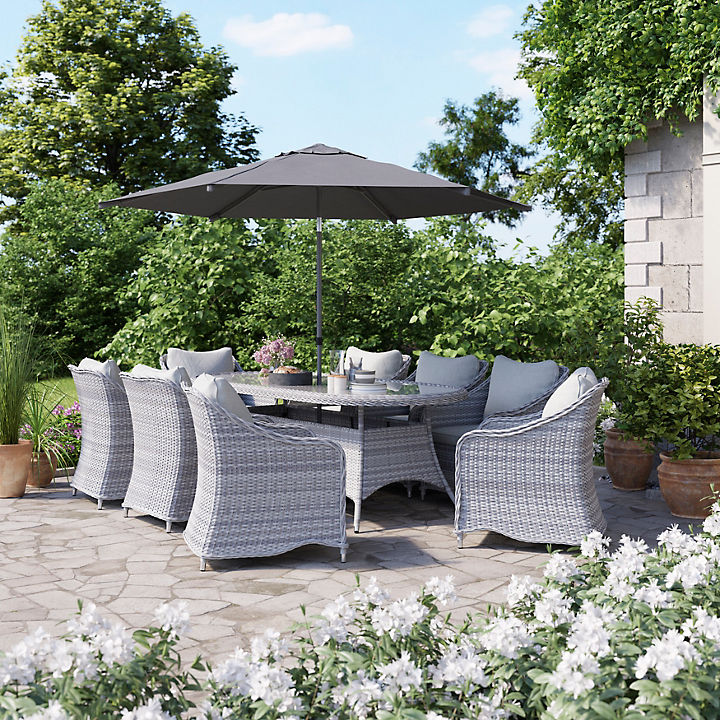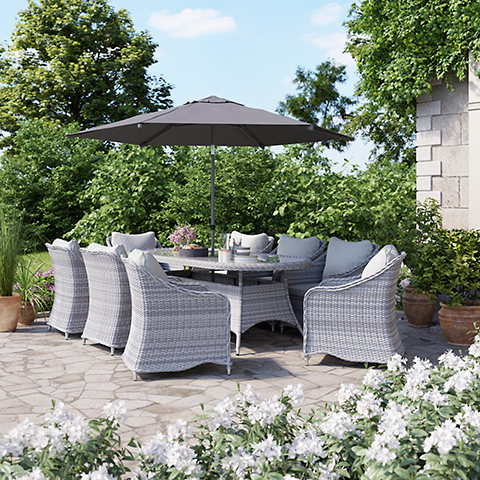 Garden bistro sets
Bistro sets are the perfect place for 2 to enjoy, and they're a great choice for balconies or smaller gardens. Many of our tables and chairs also fold away so you can store it in garden storage or hang it on a hook on the wall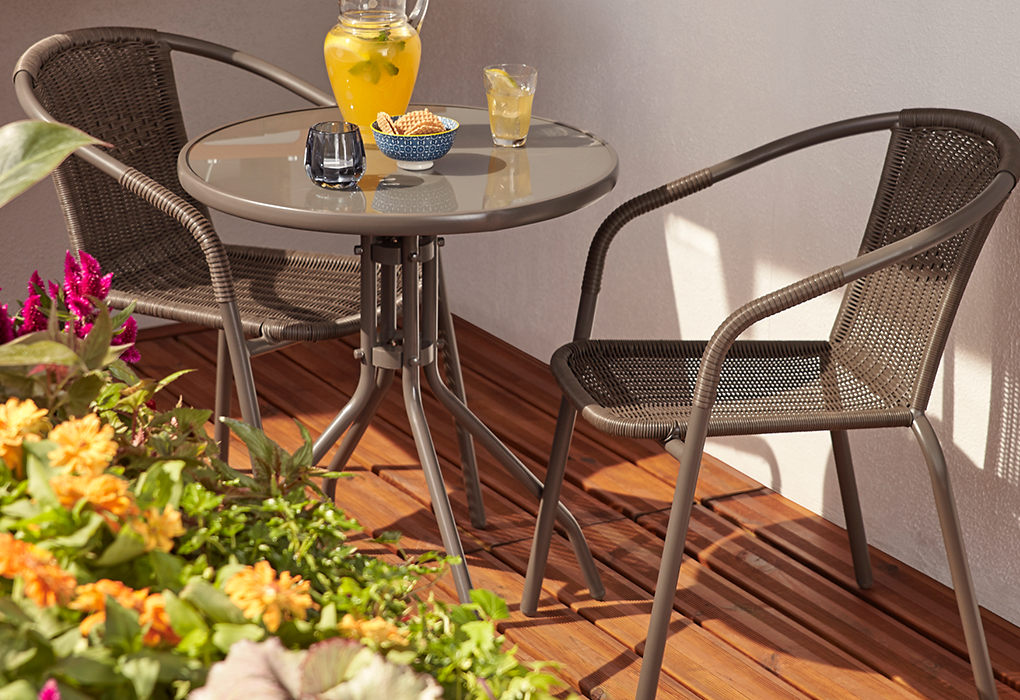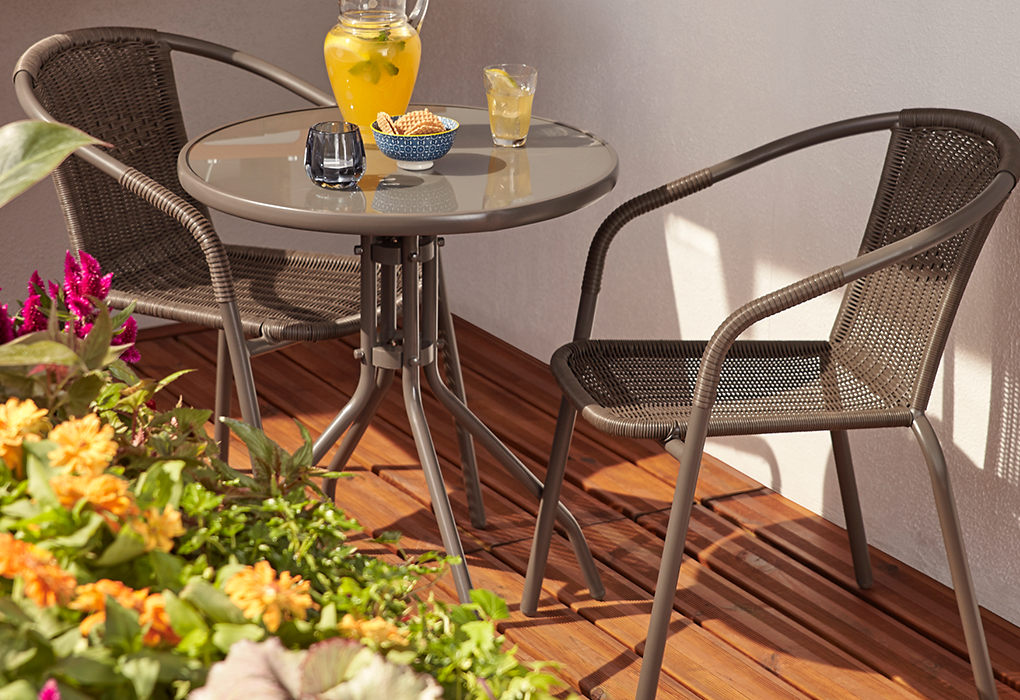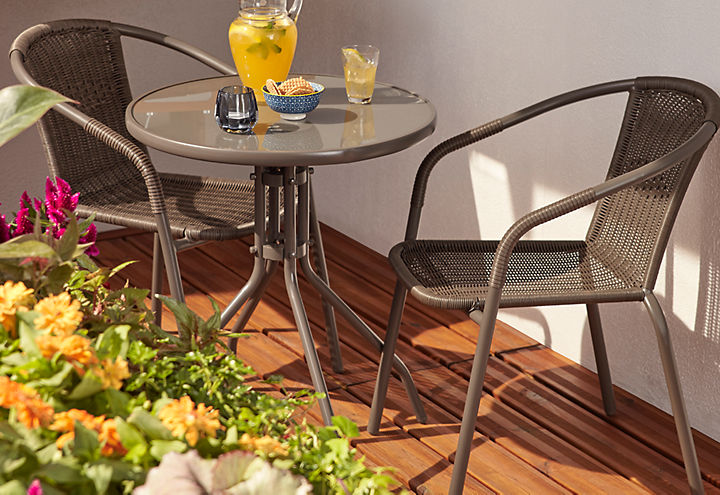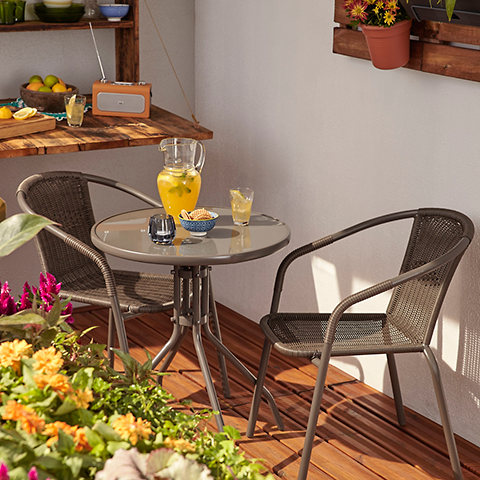 Garden coffee sets
Is there any better feeling than enjoying a drink in the sun? Our outdoor coffee sets are cosy, stylish and add a touch of luxury to your garden. From arm chairs to sofas, sit back and relax in your patch of paradise.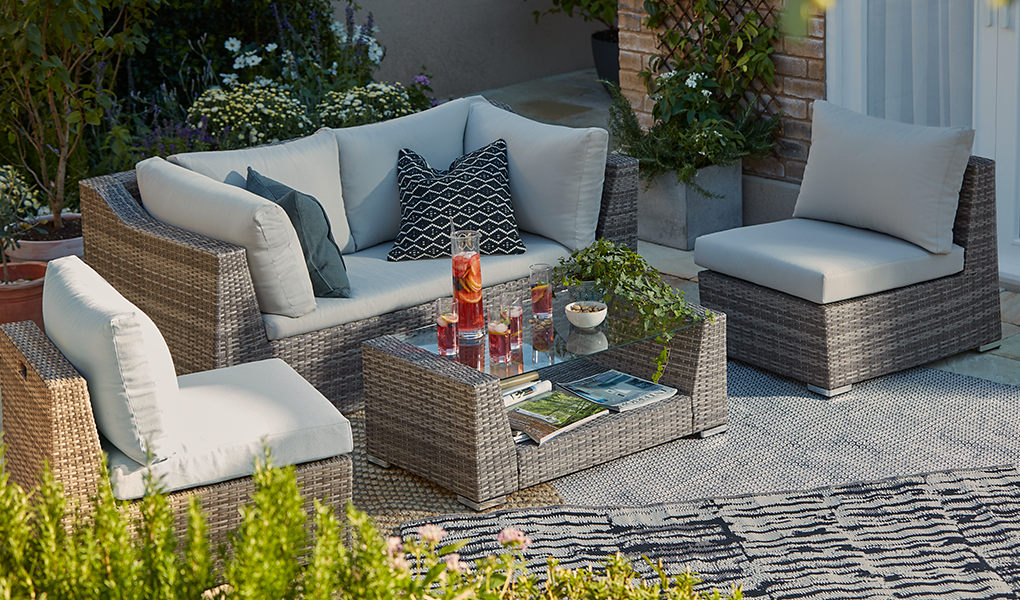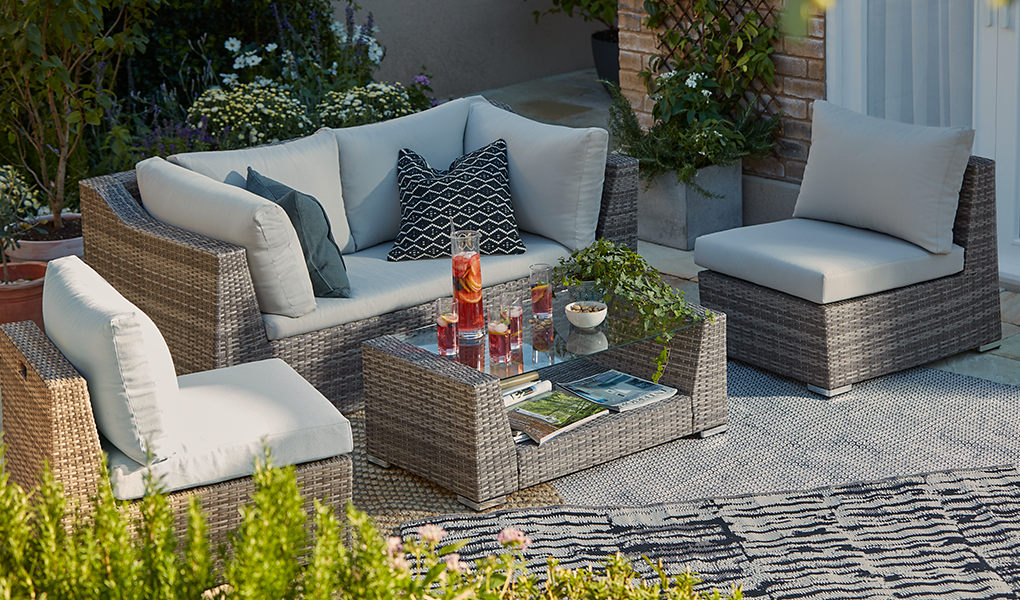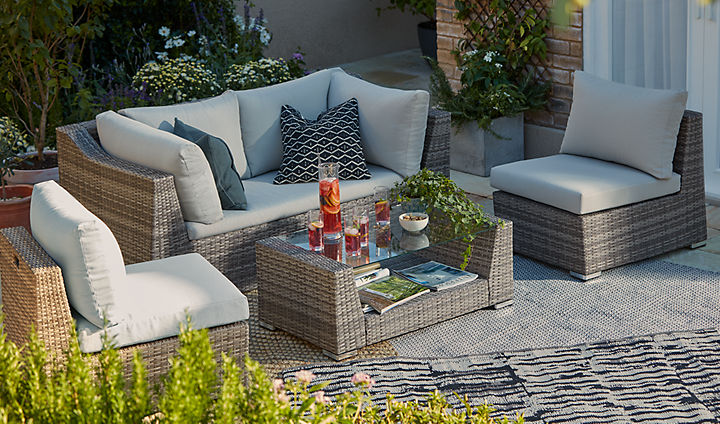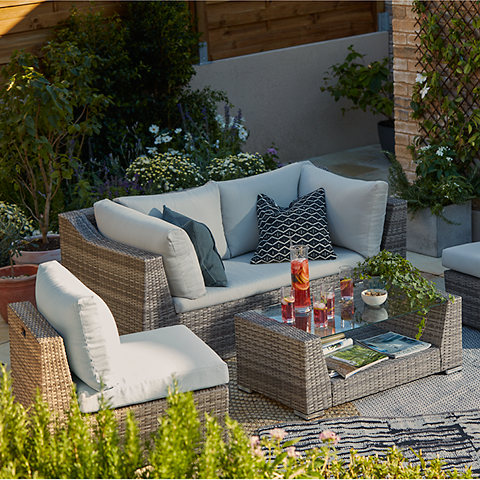 Garden benches
If you're looking for somewhere to perch whilst you enjoy the view, nothing beats a beautiful garden bench. Choose between timeless wood, contemporary sandstone or painted metal. We offer benches with a back and arm rests, as well as backless benches and picnic benches.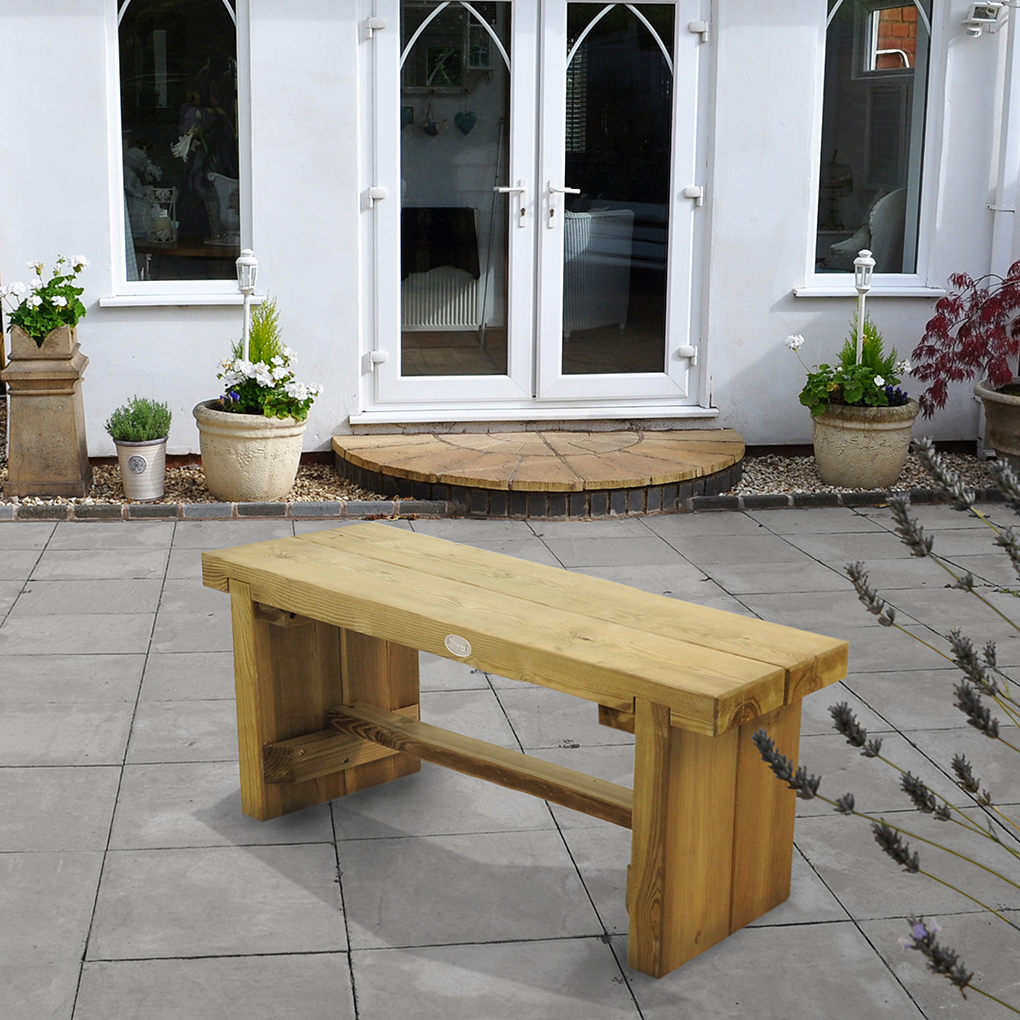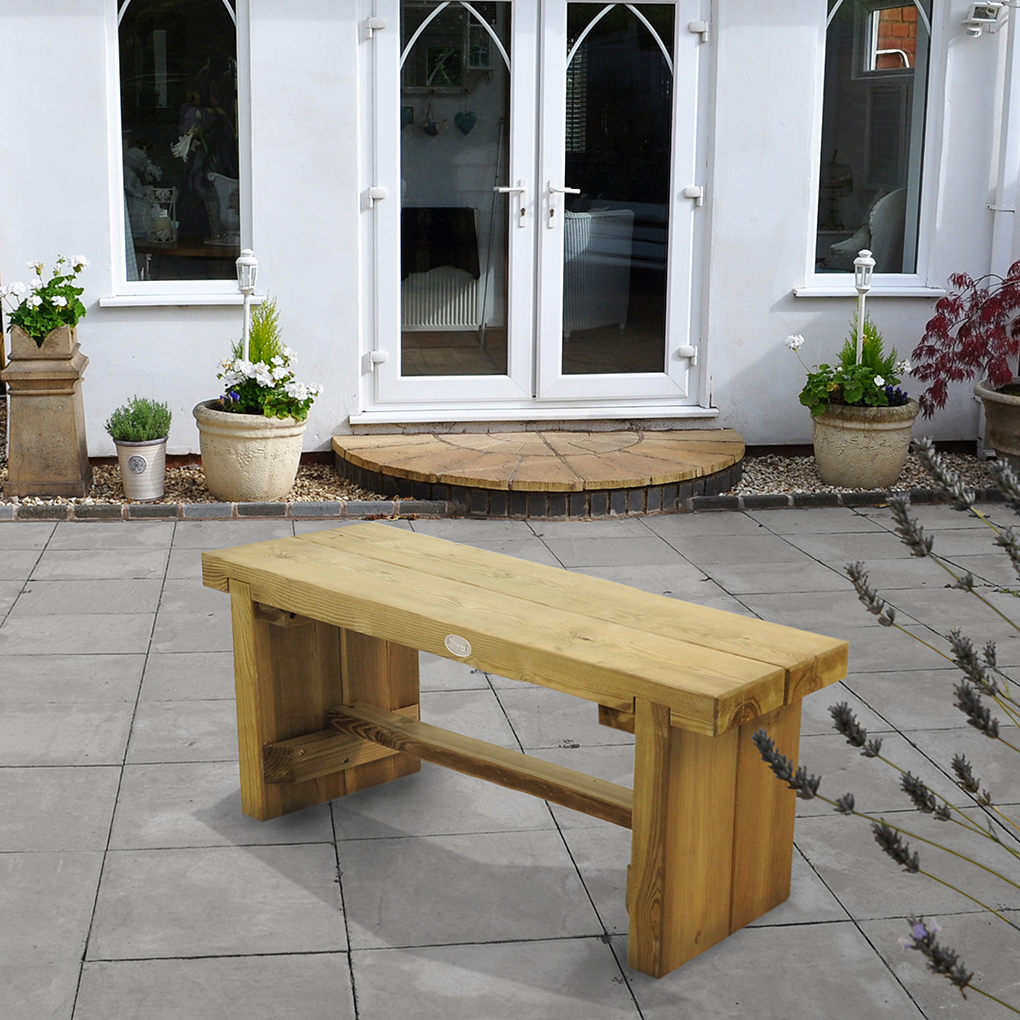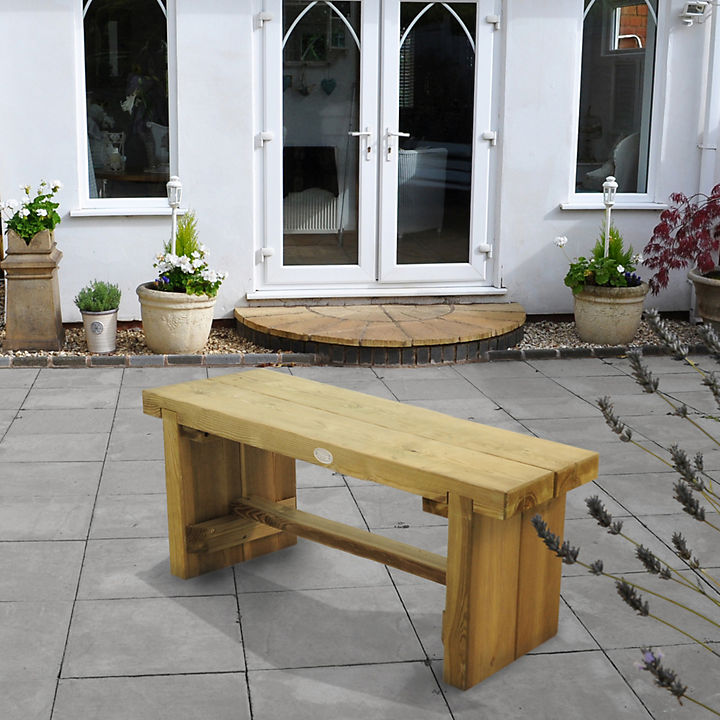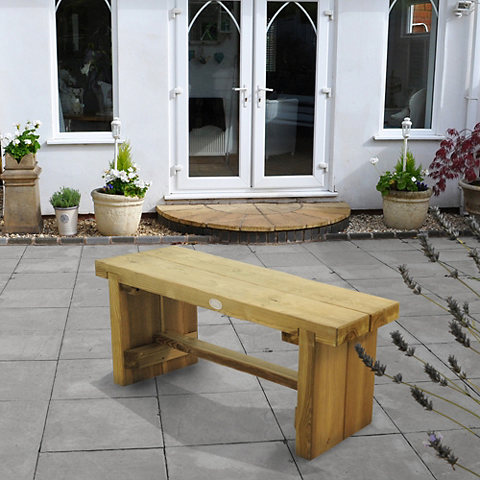 Sun loungers
Soak up the sun with one of our more laid­back seating choices. From bright, foldable options that you can take anywhere to the more traditional lounger for sunbathing in the garden. Adjustable backs, so you can move it up or down to suit, foldable models, and some wheels, making it easy to move around to find a sunny spot, make our range perfect for family life.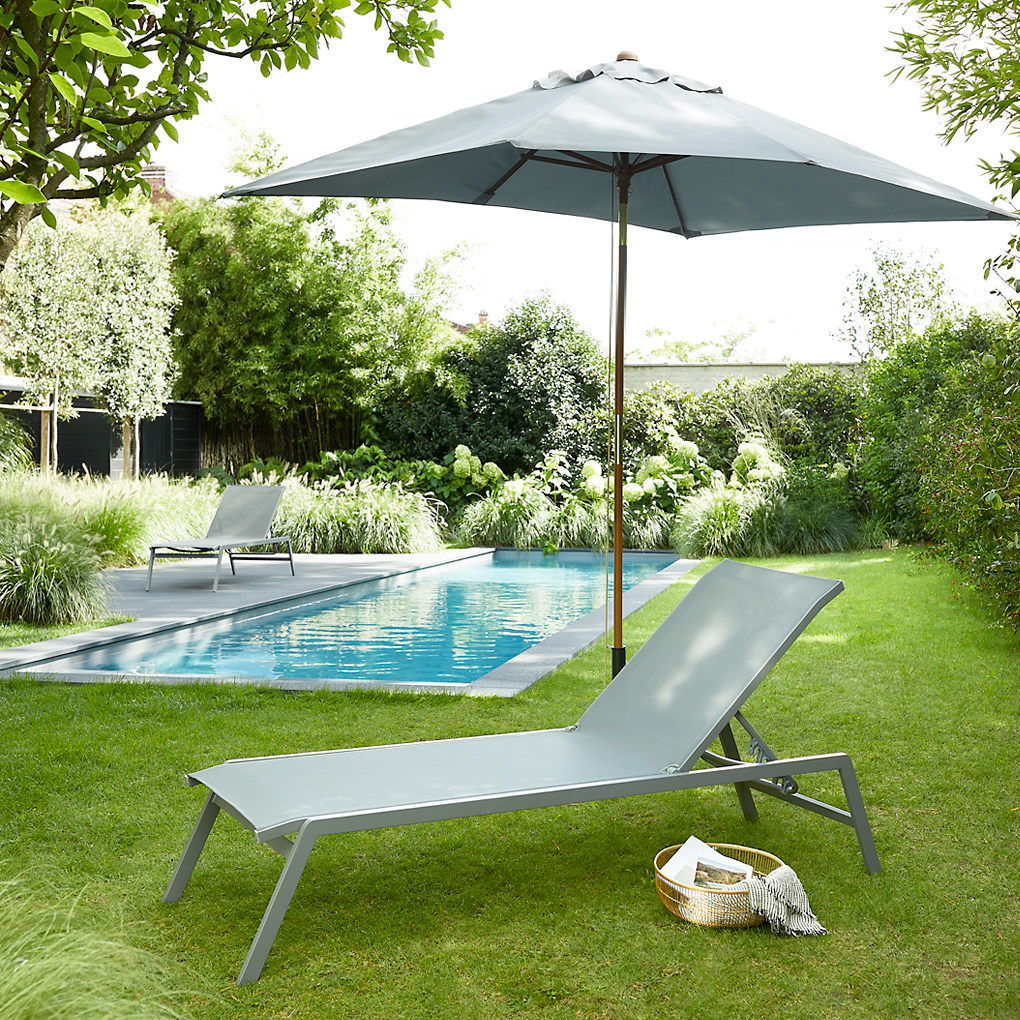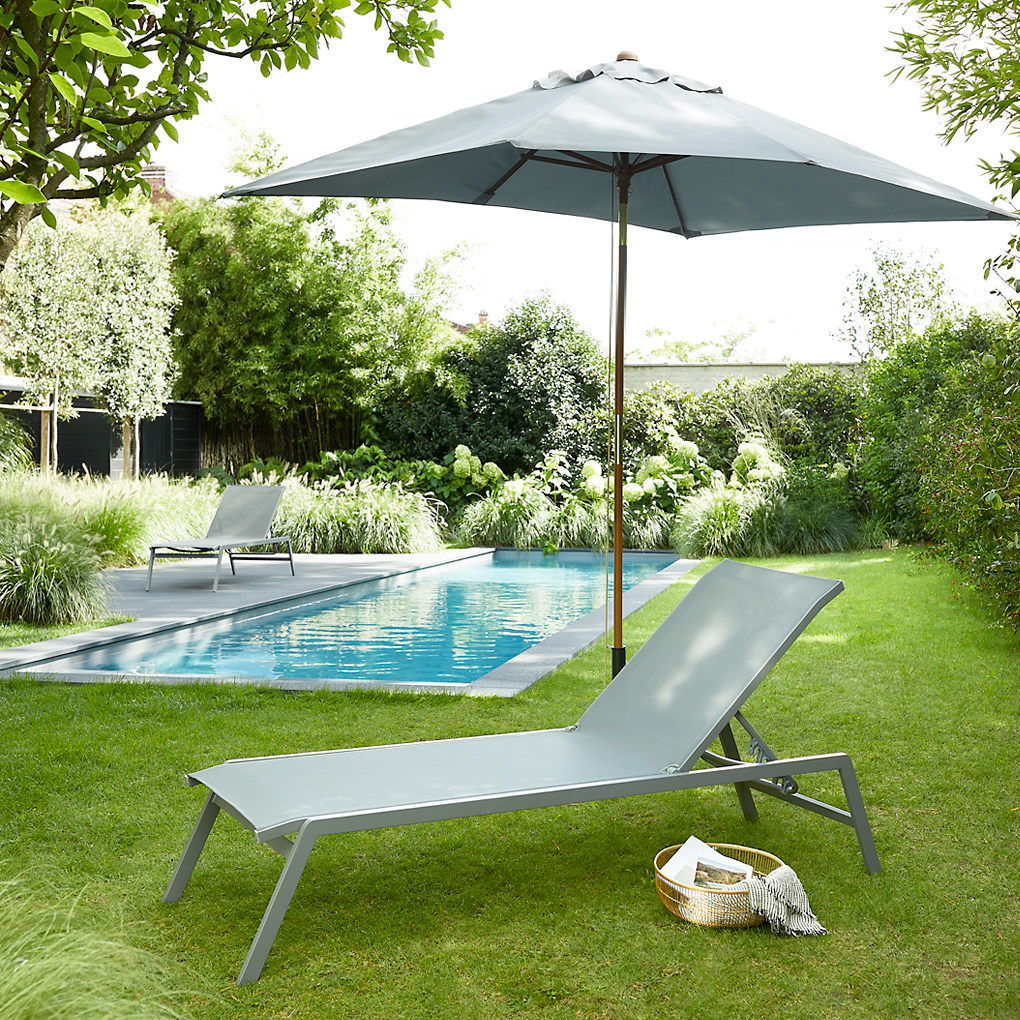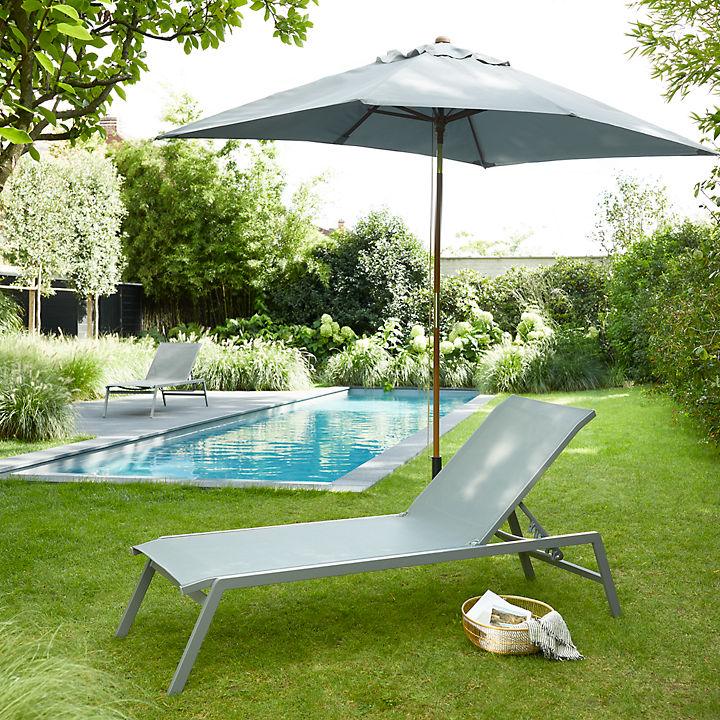 Kids' garden furniture
Our kids' outdoor furniture sets will create the perfect corner in your garden for your little ones to play and explore. With bright greens, pinks and blues, you can mix and match your own designs for an irresistible spot in the sun.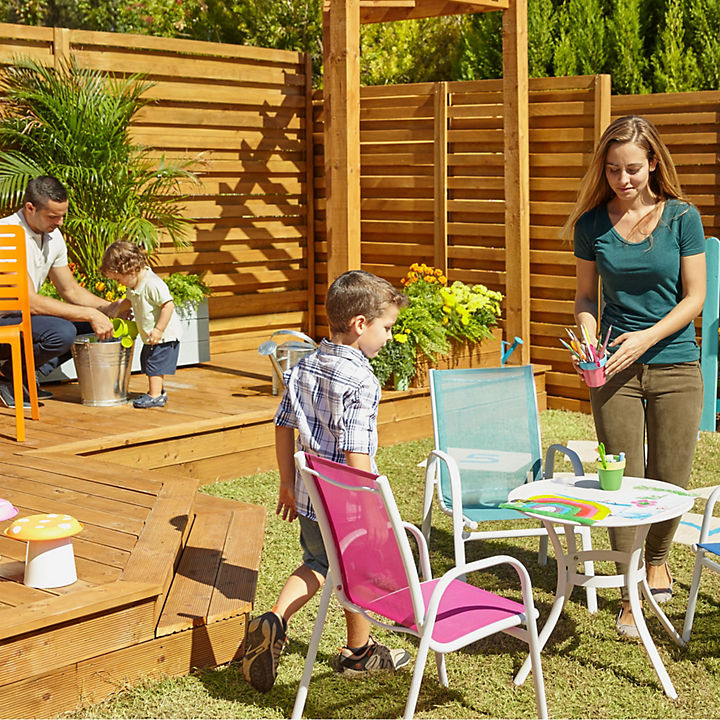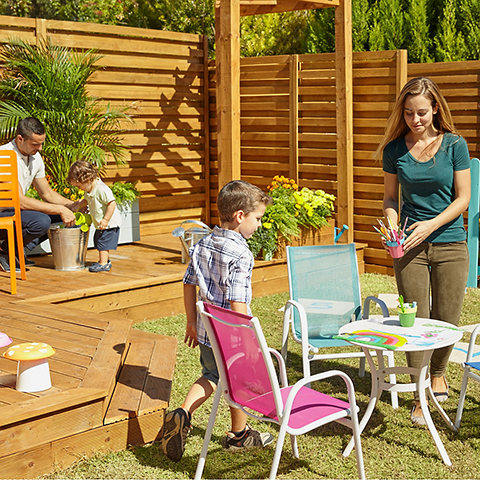 Don't forget
As well as your dining sets, don't forget those extras you'll need to enjoy your garden furniture to the max. Parasols are a must for sunny spots, and make sure you pick up a parasol base to keep it secure.
Adding cushions to your seats or sofas will make sure you can fully relax, and we've even got garden rugs to really up the comfort factor.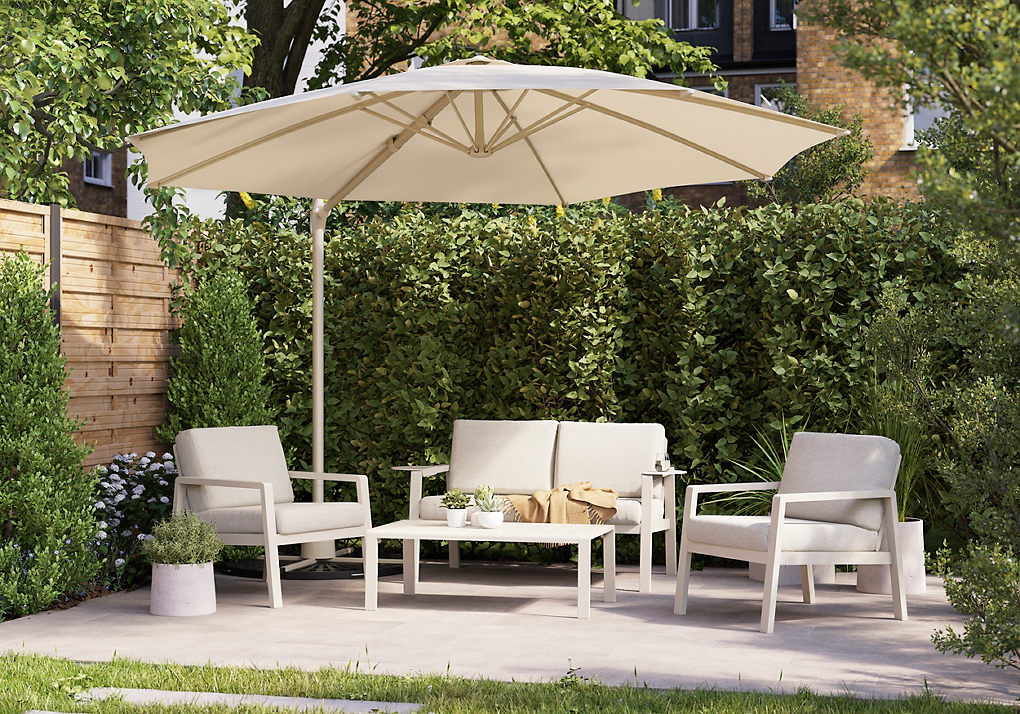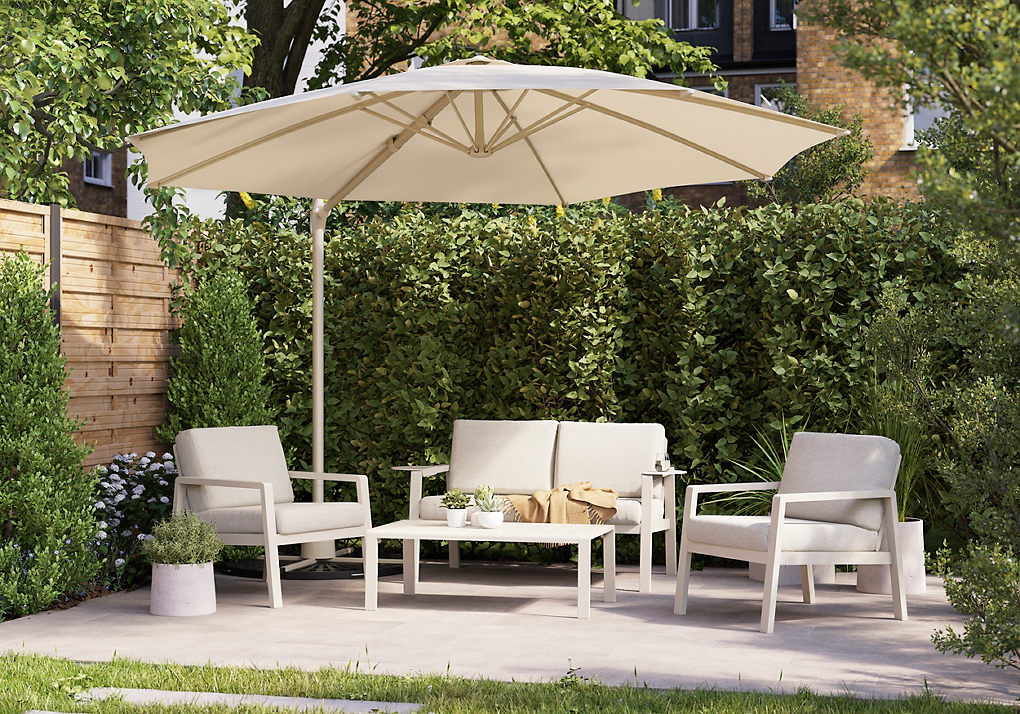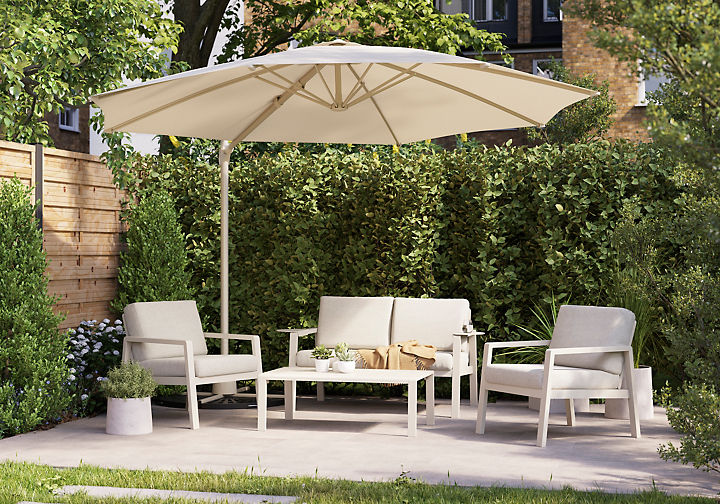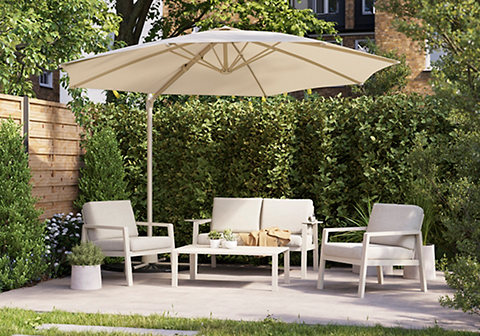 Finishing touches
Garden furniture isn't just tables and chairs. We've got some finishing touches to really make the neighbours jealous.
With an outdoor bar your summer parties will be the talk of the town. Add a hammock for a holiday feel, or what about a hot tub or sauna for your very own spa?