5 beautiful ways to add a splash of summer colour to your garden
Planting in technicolour
A garden bursting with colour looks even more beautiful under the summer sun. The hues and flushes are more brilliant, helping us to feel optimistic and happier. The added benefit of a rainbow of colour in your garden will be the birds and butterflies you attract, adding even more vibrancy to your outdoor palette.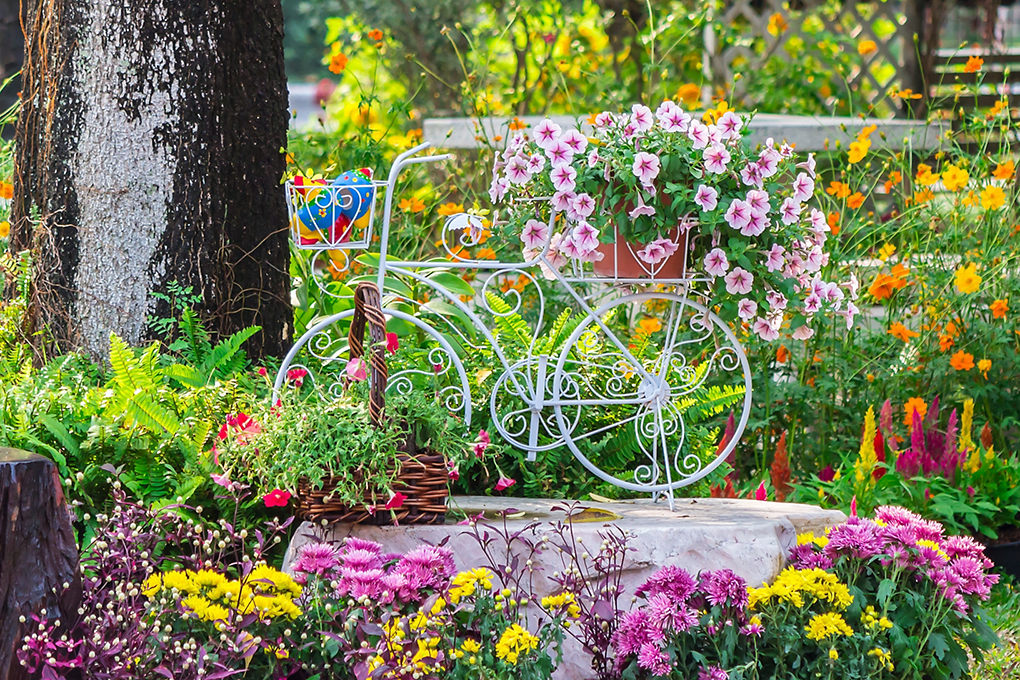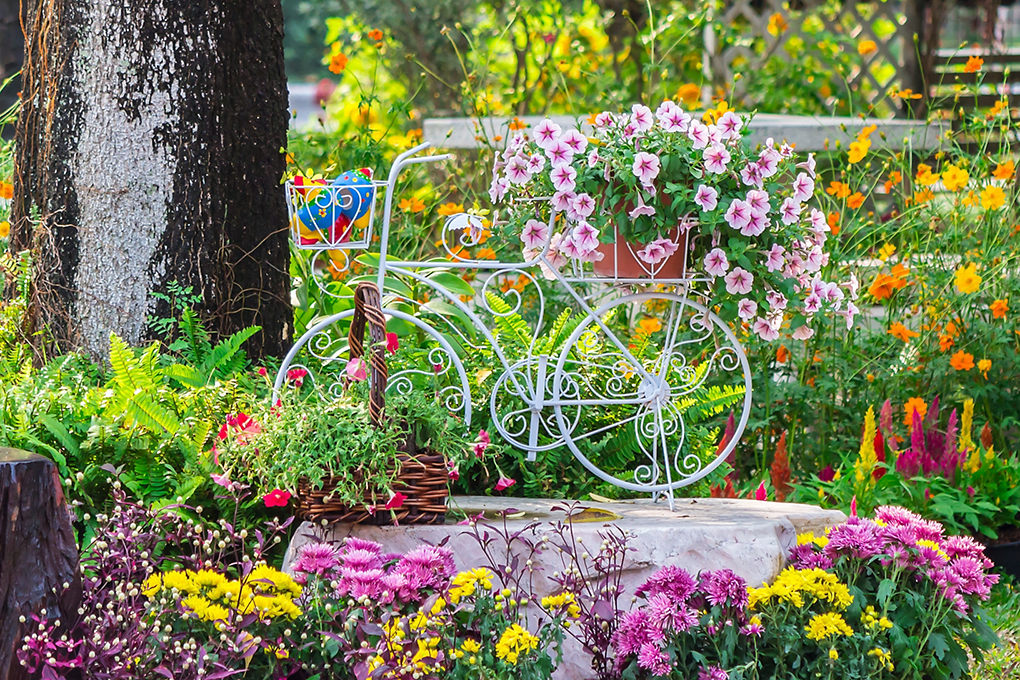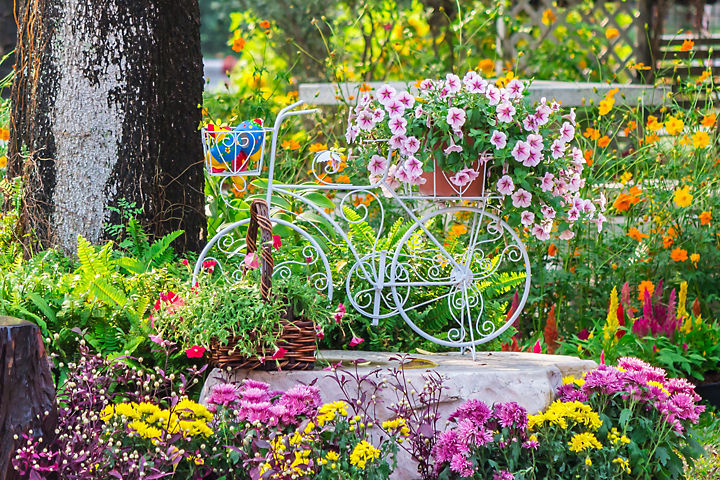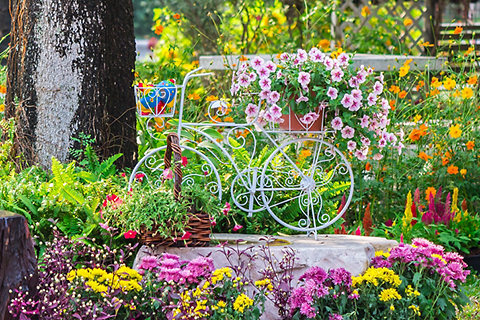 1. Vivid backdrops to showcase shrubs
Yves Saint Laurent's private home in Marrakech is a multi-coloured jewel, which sets it apart from the muted pinky hue of the city. Perhaps painting your whole house a deep azure blue is a step too far – but why not a boundary wall or a section of fencing? Intense oranges, pinks and blues will add warmth and colour to your garden – especially when they become a backdrop to the beautiful foliage of heuchera and hostas.
2. Colour blocking for bold borders
Flower-filled borders are the quickest way to add a burst of summer colour in your garden. Echinacea, sedum, rudbeckia will give you cheerful, impactful blooms well into late summer. For a more dramatic way to add colour into your garden, group your flowering plants by hue. For example, plant lavender, salvia, geraniums and acanthus together and you'll enjoy a rich and regal purple patch of flowers.
3. Bright lights for jewel tones
If you're not green-fingered but would still love to see a spectrum of colours in your outdoor space, experiment with outdoor lighting. Swags of multi-coloured string lights create a carnival feel, or colour-changing uplighters nestled amongst structural plants will create drama. You could even line a path with different coloured solar lamps for a magical rainbow path.
4. Surround yourself with climbing blooms
Climbers and trailing plants often create a breathtaking display when they flower – especially if you've allowed them to ramble and mature around a pergola or garden structure. Careful pruning of wisteria early in the year will reward you with pendants of lilac blooms – or for something lower maintenance, try honeysuckle or passion flower for an explosion of colourful flowers throughout the summer into the autumn.
5. A palette of pots and planters
Terracotta pots add a warm, Mediterranean hue to your garden and look particularly stunning when planted with lime green plants like euphorbia or some varieties of hydrangea. You can also add a bolder splash of colour to your garden by choosing brightly coloured glazed or plastic pots. For even more impact, plant these with flowers which are opposite on the colour wheel; think orange marigolds in blue planters or red pelargoniums in green tubs.