Say hello to an easier cleaning routine
Let's face it, scrubbing the toilet is something we all hate. They're unhygienic, and limescale can be a nightmare to shift. It's something we can't ignore as it makes our toilet look dirty, so something has to be done. That's why we've designed our new Cavally toilets to be easy to clean, from the inside out.
Rimless design
We've added great features like a rimless design to Cavally to make it easier to clean.
Normally, you can only find this feature on more expensive toilets, but we think they're so great they should be available to everyone for an affordable price. Traditional toilets with a standard closed rim store bacteria and limescale, no matter how hard you try to clean them. With the rim removed, the water can drain most of the bacteria with each flush, and wiping the bowl becomes easier.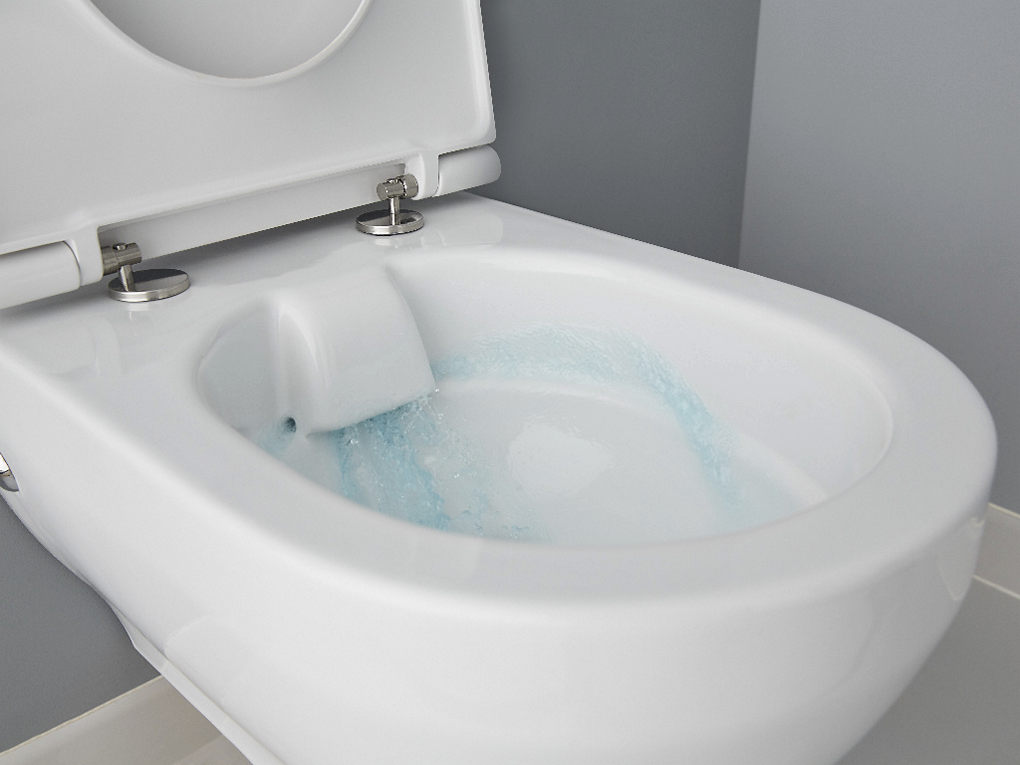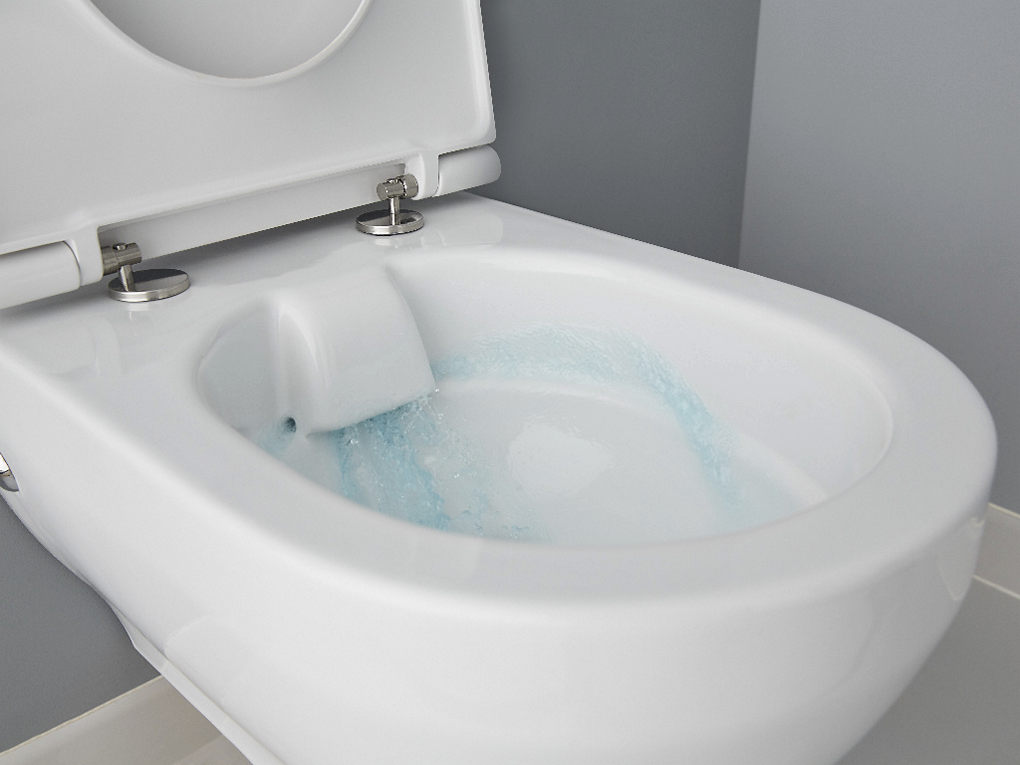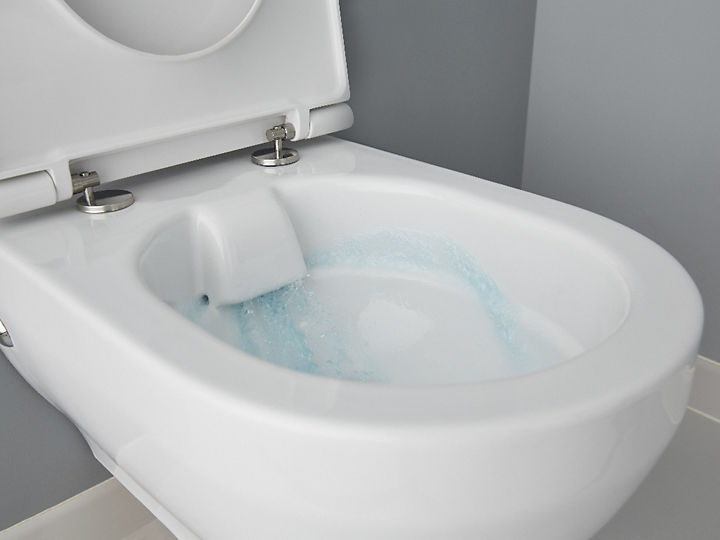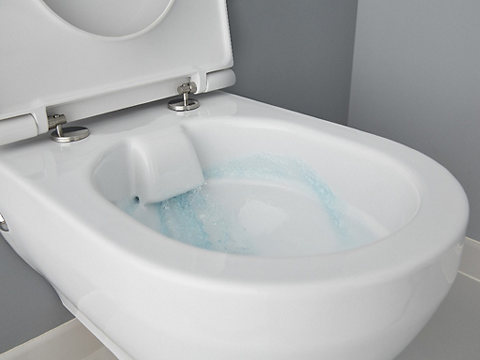 Clean under, not around
Our Cavally toilet is available in a wall-mounted option to make it easy to clean the whole floor without having to awkwardly work around any fixtures or fittings.
Quick-release toilet seat
When it comes to that time of year when everything gets a deep clean, you want it to be as easy as possible, and be over as soon as possible too.
With our quick-release toilet seat, it's easy to remove the toilet seat to clean behind the toilet seat.
Rounded wedge shape
Traditional toilets have harsh lines where dust and bacteria can hide. By choosing a rounded wedge shape, it's a lot smoother making it so much easier to wipe clean the outside of the toilet.