Beverly Hills bedrooms on a budget
Look to the stars for bedroom inspiration
Admit it, we'd all live like Hollywood royalty if we had the bank balance to match. Our bedrooms are the first thing we see in the morning and the last thing we see at night – so it ought to be our favourite room in the house. We want our bedrooms to feel luxuriously plush and super comfortable – but we want to do it within our means.
Inspired by the almost hotel-like bedroom suites of the Real Housewives of Beverly Hills, we'll show you how to achieve the A-list look for less. With our luxury bedroom ideas, you can create a timeless style using durable, hard-working, and most importantly – affordable products.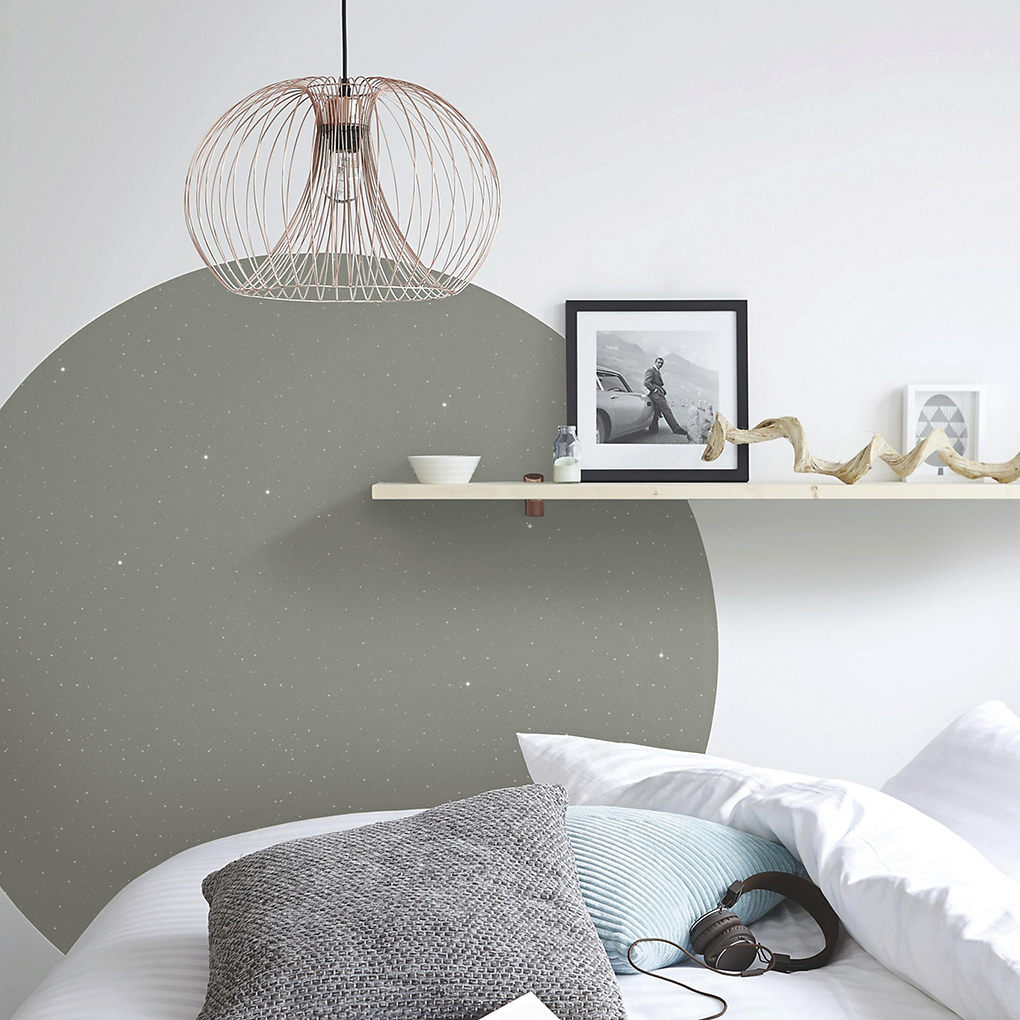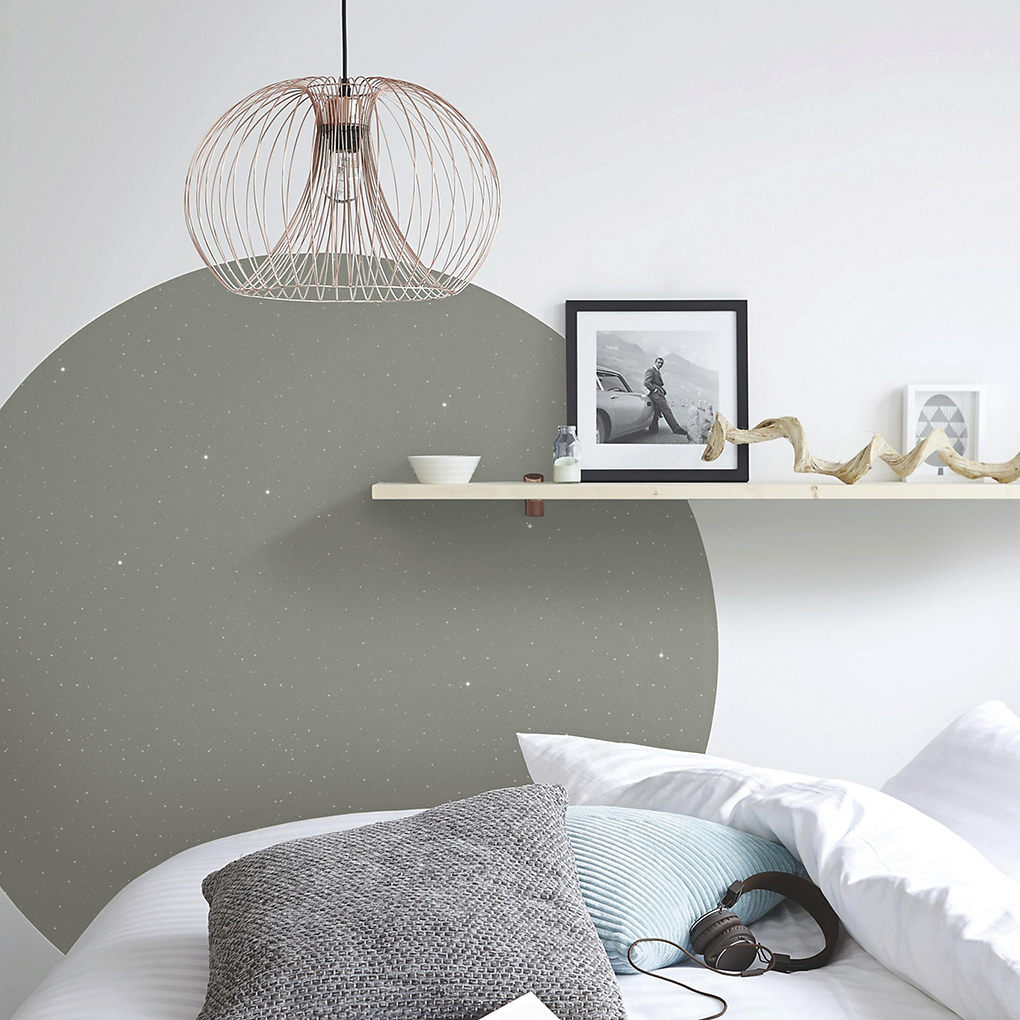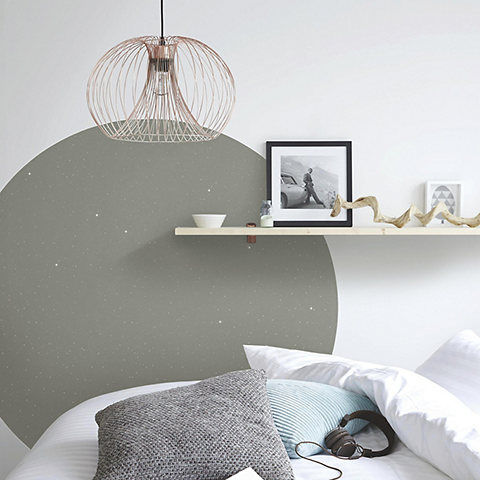 Signature prints
Los Angeles has had a dramatic influence on interior design over the years. Exhibit A – the Martinique® banana leaf print. Introduced to The Beverly Hills Hotel in the late 1940s. Now, it's one of the most iconic wallpaper designs in the world.
Create your own statement wall with leafy botanical wallpaper designs at B&Q, such as our Palm Leaf Green Wallpaper or our Cleome Multicolour Tropical Textured Wallpaper. Choose a pale colour for the other three walls to tie it all together – we suggest a pastel pink or green. You may not be cruising down Sunset Boulevard admiring the towering palm trees in person – but if you ask us, this is the next best thing.
B&Q loves – Fashion and function
Sometimes "one size fits all" furniture just doesn't do the job, and we totally get it. Whether you're a coat collector, hat hoarder or serial shoe shopper – we can help you design your wardrobe or shelving unit to fit your needs. With modular furniture you can build your fixtures to match your storage and style demands.
Our Atomia range allows you to pick your cabinets, internal storage, doors, drawers, as well as any finishing touches to complete your furniture. With Space Pro you can configure your wardrobe down to every last detail, and for an ultra-fashionable finish – why not opt for mirrored sliding wardrobe doors? Floor to ceiling mirrors will not only make your bedroom look glamorous, but they also create (the illusion of) more space.
Textile therapy
Stroking the side of a plush velvet chair. The feeling of bare feet on a luxuriously soft rug. Playing with the silky tassels on a cushion. Yes, textile therapy really is a thing. Choose fabrics and materials that evoke joy. If you're looking for ultimate luxury and comfort, snuggle up with our faux fur cushions. Oh, and our obsession with the palm leaf print doesn't stop at wallpaper – you can get your hands on a palm print cushion too.
Incorporating a mixture of textures will add warmth and excitement to a room. Sheer curtains, embossed wallpaper, wooden mirror frames – all very different, yet all live harmoniously together. Our new Inlight Isonoe light shades have a two-tone fabric drum separated by a sleek metallic line. Texture is everywhere: even the paint you use on your walls and furniture. For a crisp look, combine satin smooth walls with matt finish bedroom furniture.
Green is the new black
Craving a good night's sleep? Want to add some serenity to your bedroom? House plants have a never-ending list of benefits. Not only do they look gorgeous – but they're great for the mind, body, and soul too.
Peace lilies can purify the air by removing toxins and dust (so you can have a deeper, more relaxing slumber). Snake plants pump oxygen around the room, helping you to breathe better, plus they're almost impossible to kill. We've heard rumours that Chinese money plants can bring wealth and prosperity – we're not banking on it, but they do look cute on a bed side table. Indoor plants are a cheap and low-fuss way to add west coast glamour to your bedroom.
Timeless trends
You don't need to fork out a fortune to recreate classic designs in your home. One big comeback that we've seen plastered all over social media recently is wood panelling. It's an easy and cheap way of giving your room instant sophistication and character. Pick up some MDF from B&Q and get it cut for free at the timber desk. Panelling looks best if you paint over it with a rich colour, such as Farrow and Ball Inchyra Blue or GoodHome Milltown Matt.
Real wood parquet flooring can make any room look luxurious; however, most budgets can only cover the cupboard under the stairs. Our affordable luxury vinyl click flooring is available in a range of different designs, including classic herringbone. It's easy to fit, suitable for use with underfloor heating and even comes with a 10-year guarantee.
Statement furniture
Let your furniture do the talking so you don't have to. We've designed our new indoor furniture range to stand out from the crowd. Merging our favourite elements of retro style with the best features of contemporary design for a refreshing new take. Don't you think it's time you ditch the dull wardrobe that's been skulking in your room for decades?
The tapered legs on our Ebru chest of drawers and bedside table are bang on trend. And we're head over heels for the Turio armchair chair – available in a velvet or linen finish. Choose from dark green, burnt orange, deep blue, or linen grey. Use our inexpensive statement furniture as an accent piece in your boudoir.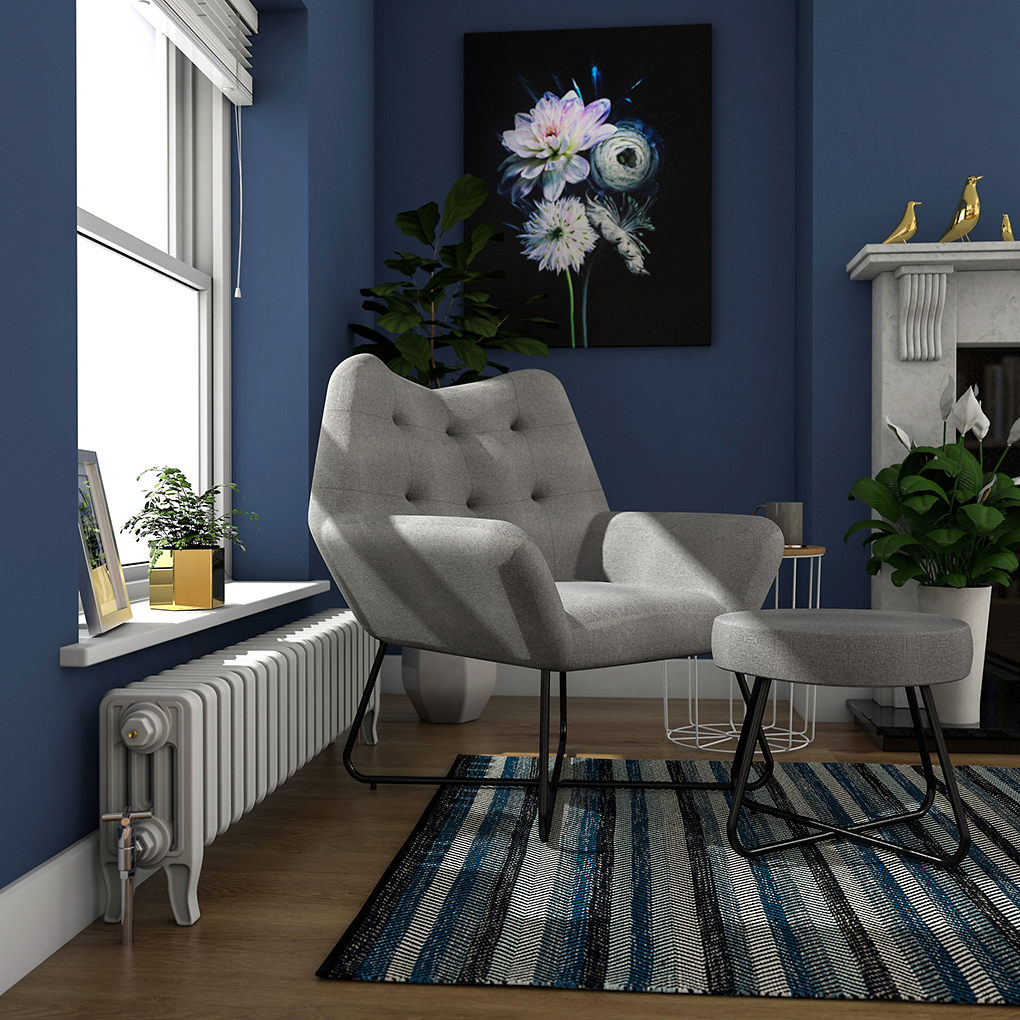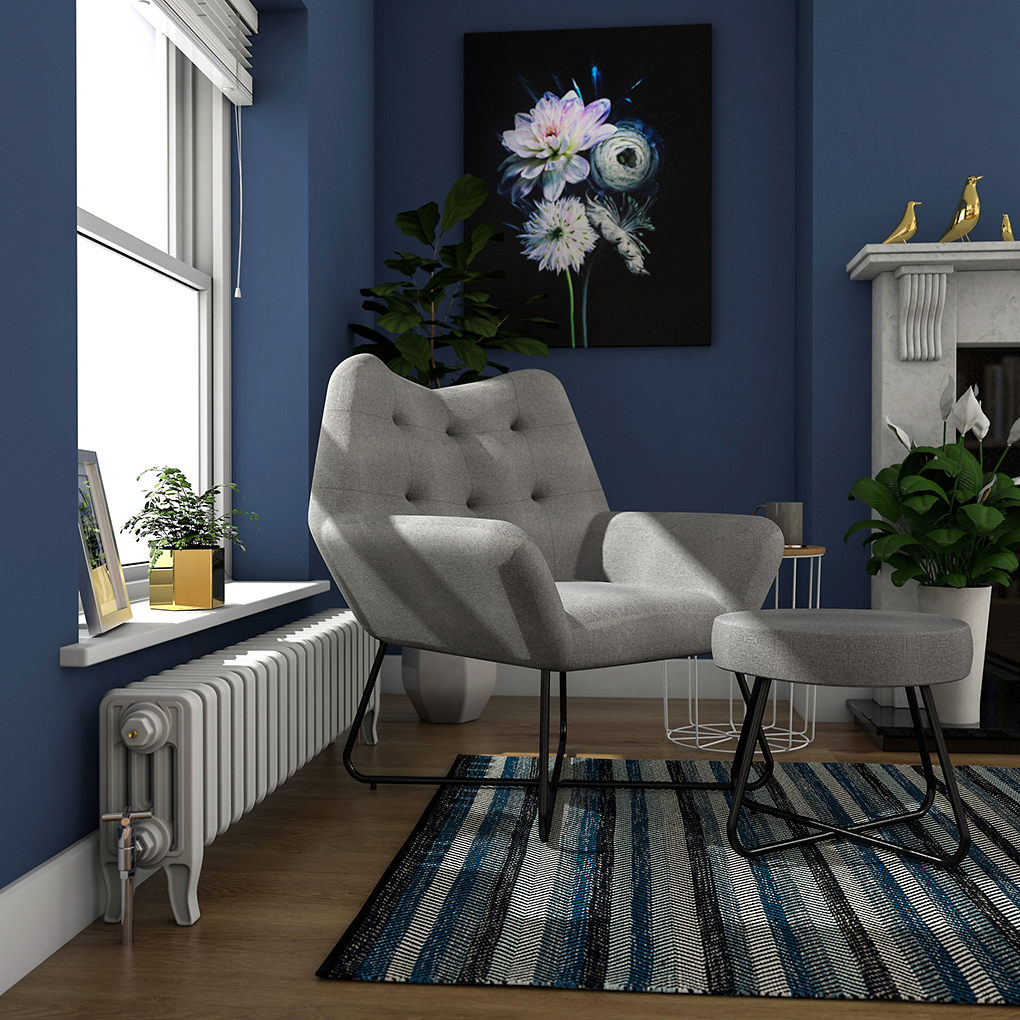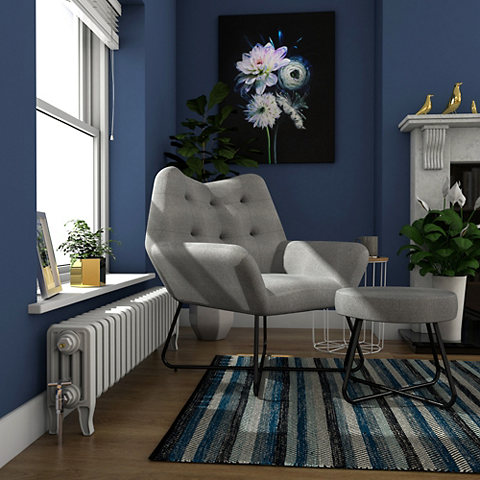 Designer lighting at B&Q prices
Not to blow our own trumpet, but we've really outdone ourselves with our range of indoor lighting. If you ask us, some of our lamps and light shades look like they've strolled straight out of an art gallery. Create a cosy glow in your bedroom using a blend of ceiling lights, wall lights and lamps.
From minimalist to eclectic to outright daring – we've designed our lighting range to suit all styles. Our Spiral white LED floor and matching table light has an elegant, sculpted design and is sure to turn a few heads. We absolutely love the Yarra matt white pendant ceiling light. It has a pulley which allows you to control the brightness – ideal if you're perched up in bed reading and only need a little bit of light. Maximise your cosiness and add ambience with indoor lighting – you'll never want to leave your bedroom.