The bedroom of your dreams inspired by colour
Creating calm and tranquillity
You deserve to have a space in your home where you can wind down, put the day behind you and totally relax. And using colour in your bedroom is a simple way to create a feeling of tranquil bliss.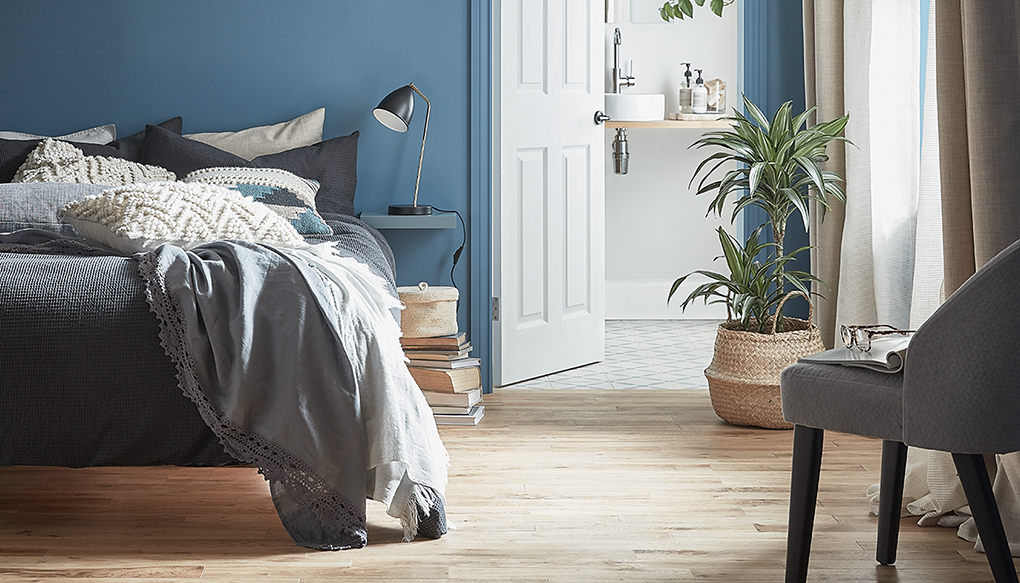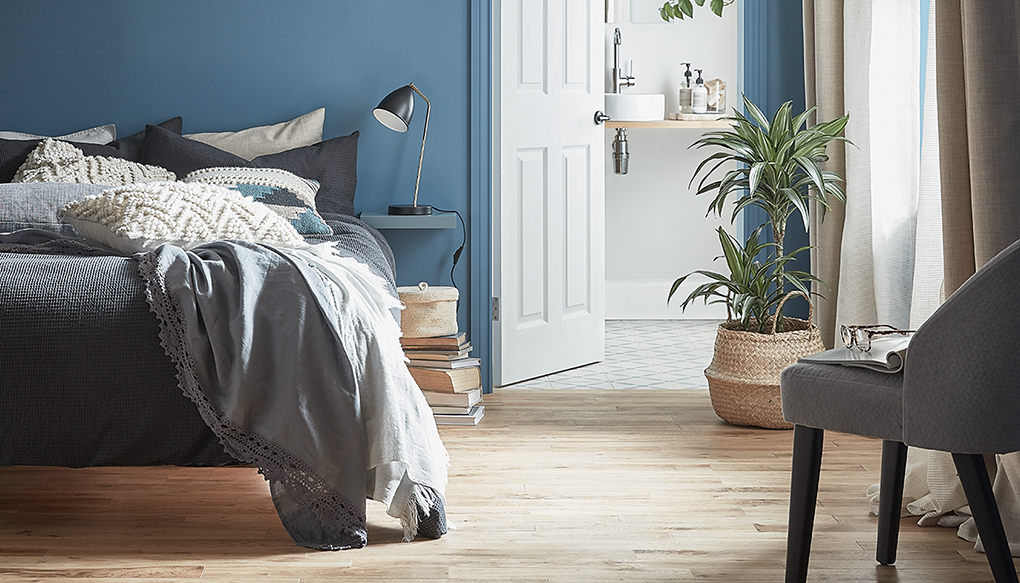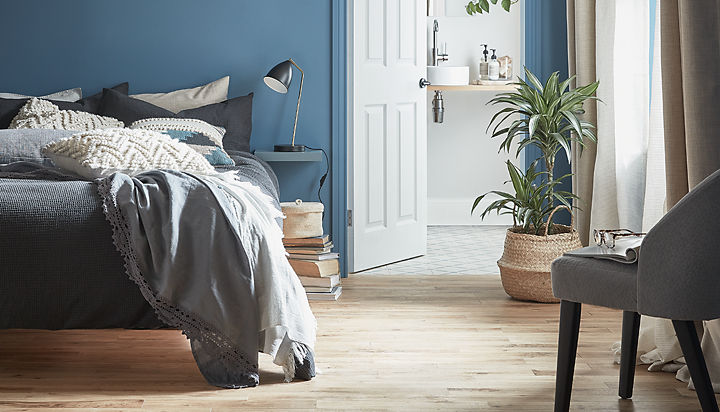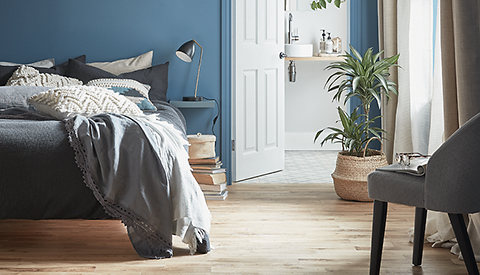 Choose a paint palette
What does tranquillity conjure up in your mind? Translucent floaty window dressings, light coloured walls and stark minimalism? Or dark burgundy and rich blues for a more moody, warm and snug atmosphere? Or maybe something in between?
Pastel shades with cool undertones, such as coral, can create a sense of tranquillity. If this feels a little too dramatic, break it up with large pieces of wall art. Or inject some warmth with some cosy, natural materials for your bed. A faux fur throw or textured bed linen in a warm shade will work wonders.
Let yourself be inspired by nature – lilac, sage, sand, lavender, ocean green and sky blue. You can almost feel the stress melting away, right?
And even beige. Yes, beige. A totally chilled and cosy colour for your colour palette. Picking the right shade will also make a small space feel a lot bigger.
If you fancy a darker shade such as grey for that intimate feel, help light to bounce around by opting for a bright white ceiling and a light-coloured floor. If this feels a little bleak for your taste, simply layer the shades of grey from cool to warm. Or try incorporating some textured patterns and pretty silver accents.
And at the other end of the spectrum, a well-chosen dusty shade of black is a great choice for a single wall – how romantic?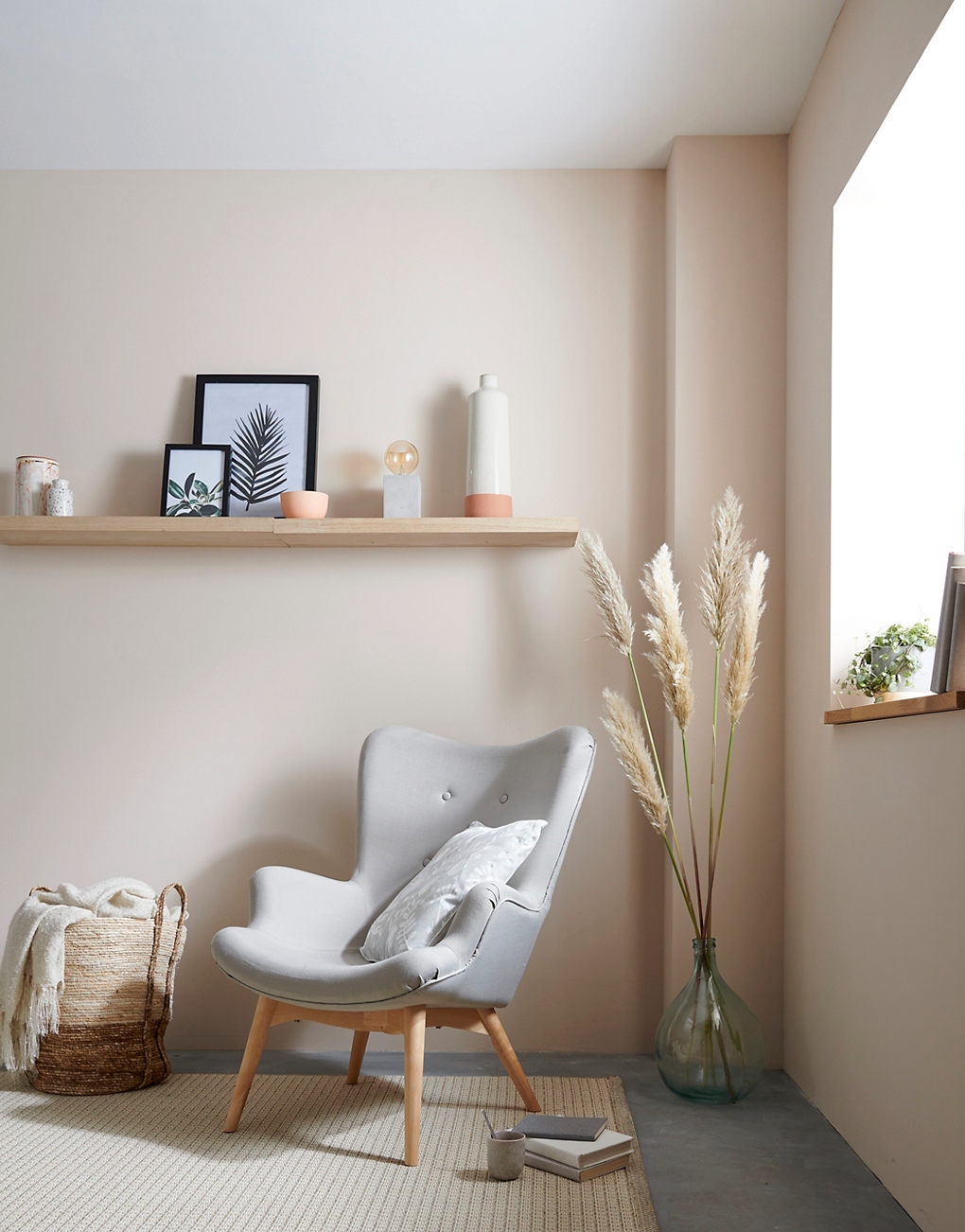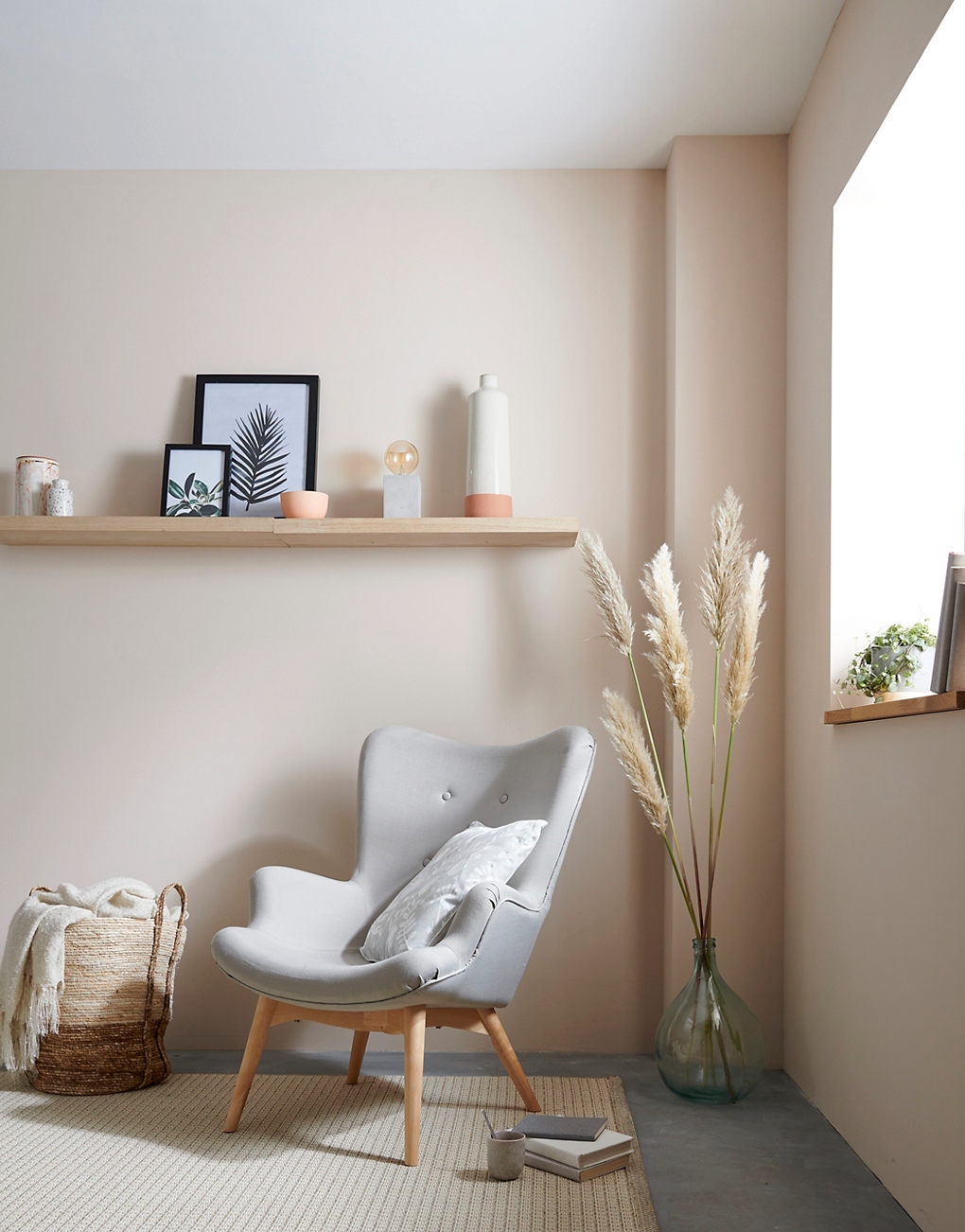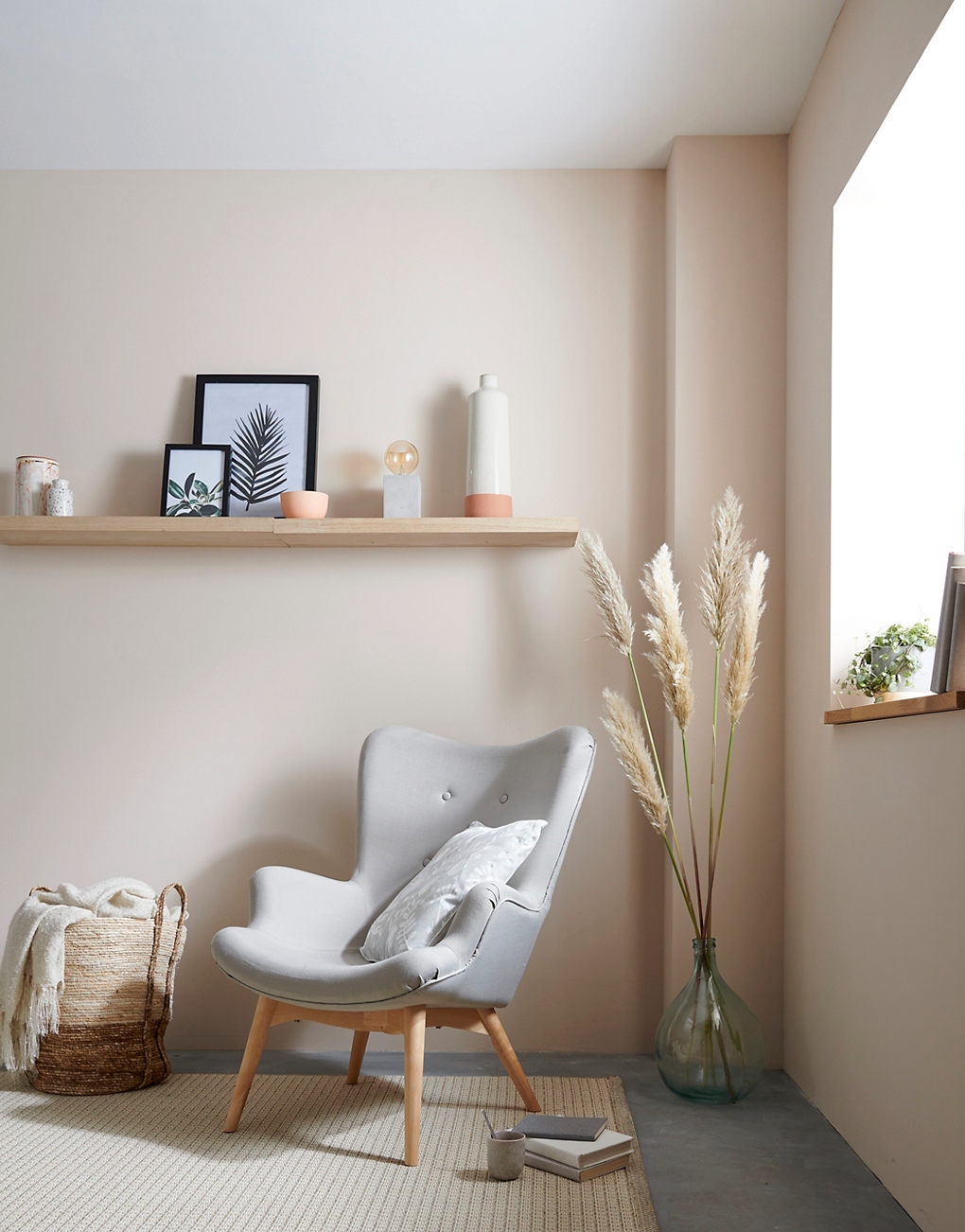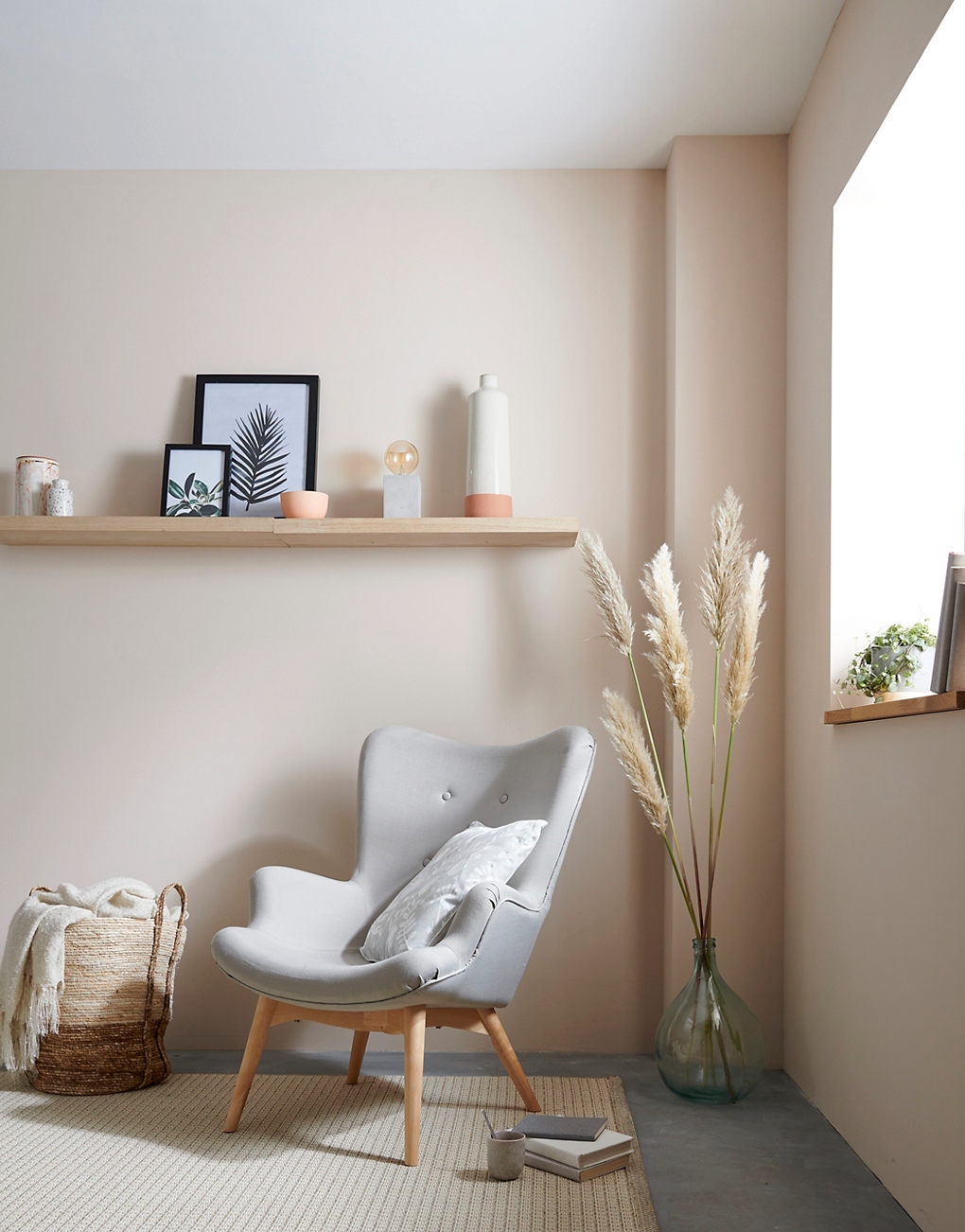 Mix it up
Still can't decide? That's ok. You can bring in variations of calming colours by blending your favourite picks.
Lavender and grey. Beige and pink. Burgundy and sand. Sticking with a palette of two colours will help maintain a feeling of space and simplicity.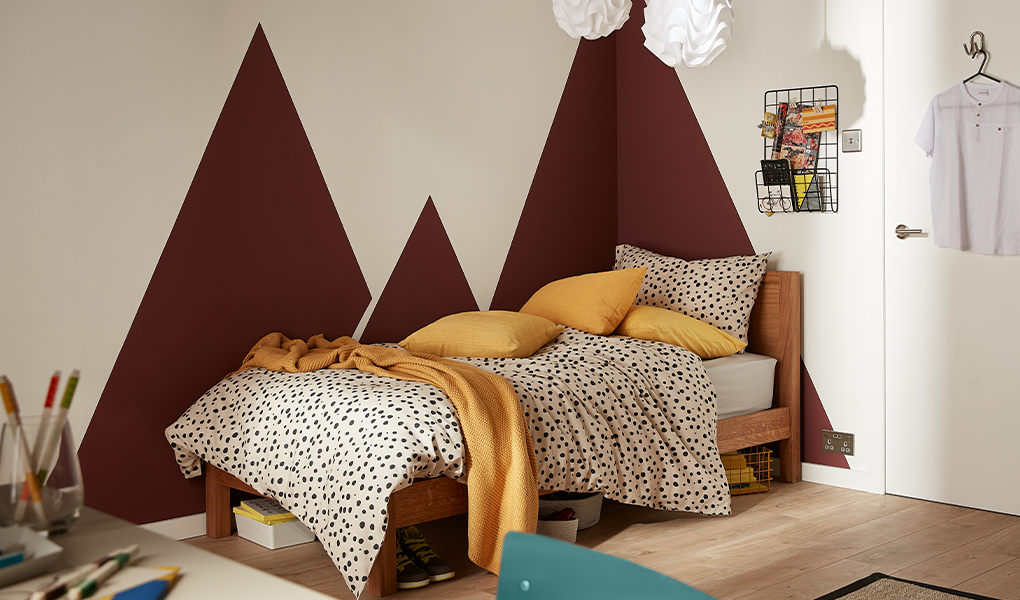 Don't forget the light
Whatever colours you choose, follow them through to the most important aspect of your bedroom – the window. It can flood your room with gorgeous natural light when you're having a relaxing read of the Sunday papers. Or instantly send your room to sleep with a blackout blind for ultimate cosiness.
And if you're lucky enough to have a room with a view, unclutter your windowsill, keep window dressings to a minimum and allow the great outdoors inside.
It feels incredible to go to sleep, then wake in a room which soothes and revives you. And it only takes a few simple touches and some clever use of colour to elevate your bedroom to a tranquil haven.