Stevia Gloss Cream Slab
Stevia gloss cream slab
Our Stevia gloss doors reflect the light and the colour you use on your walls too. Typically, the lighter the finish, the brighter the space will appear, they're great for smaller spaces as the light makes it appear larger and brighter. With their smooth finish, it's a whole lot easier to clean off any cooking splashes. The cream finish is comforting and will make you feel right at home.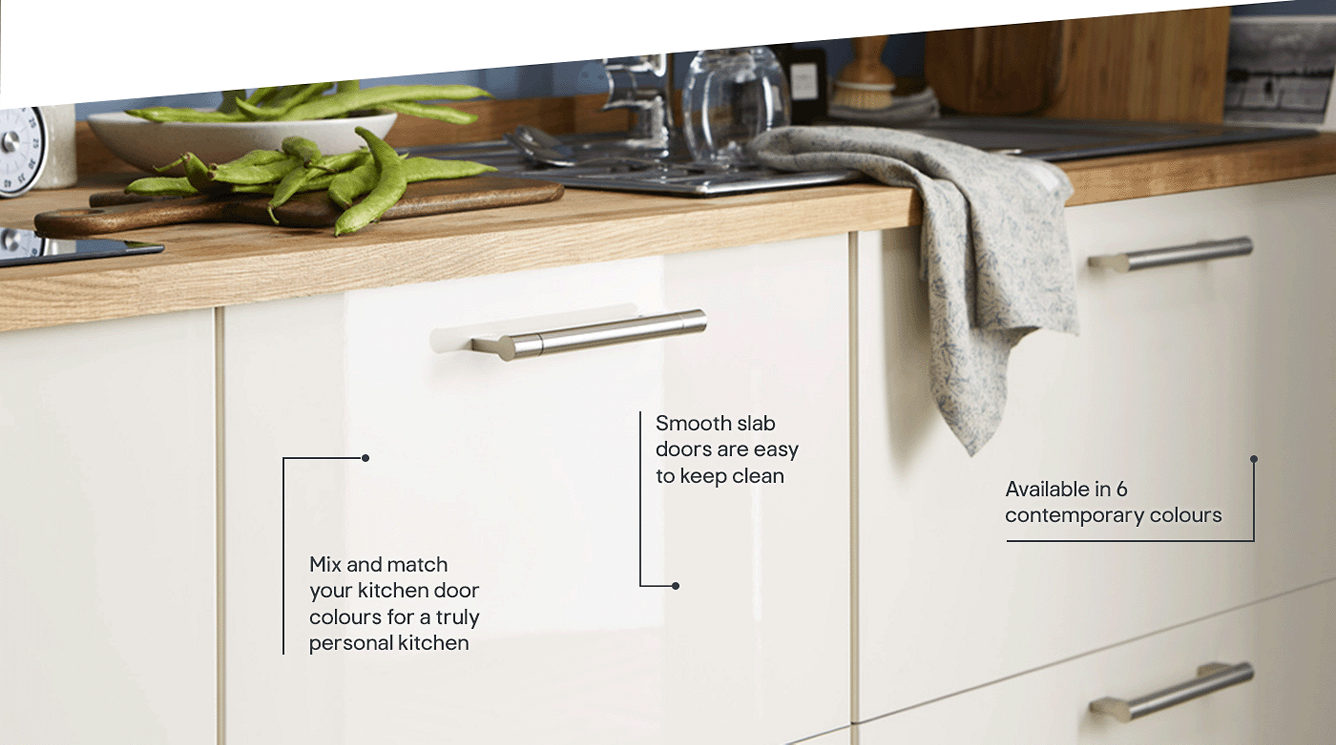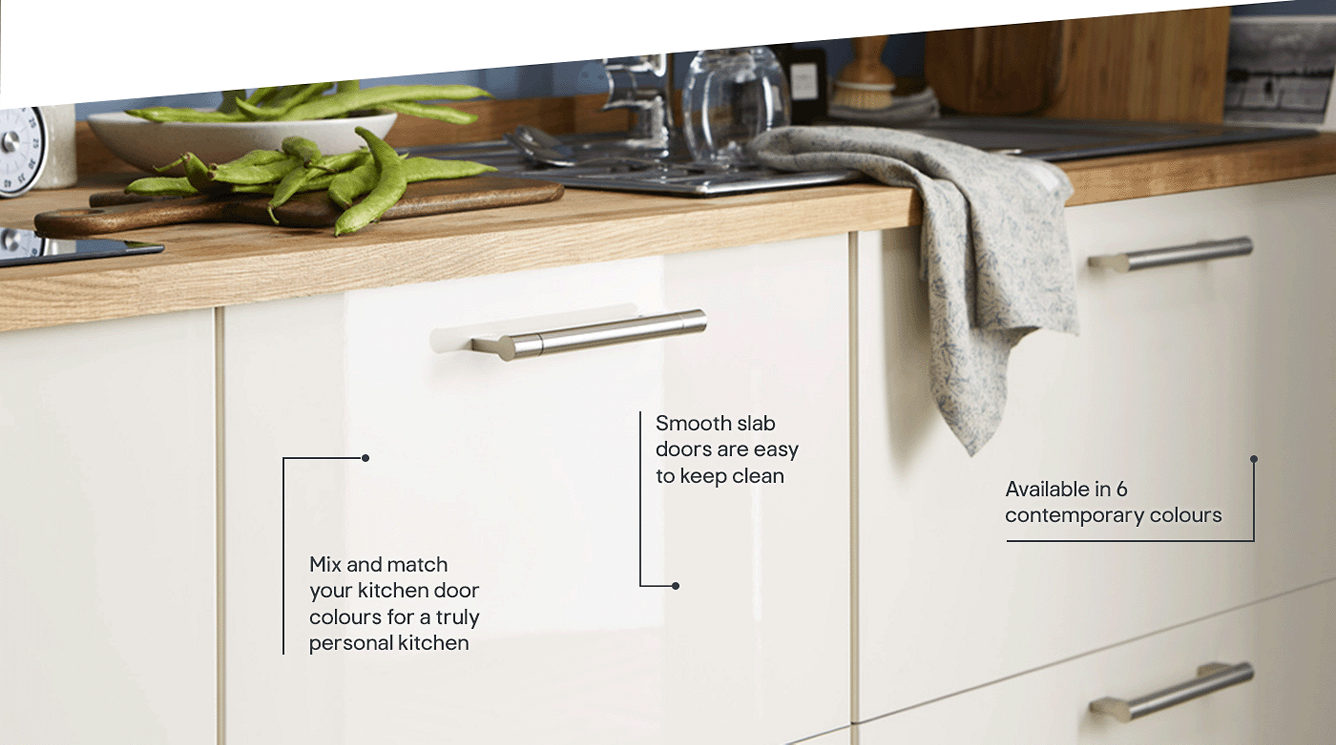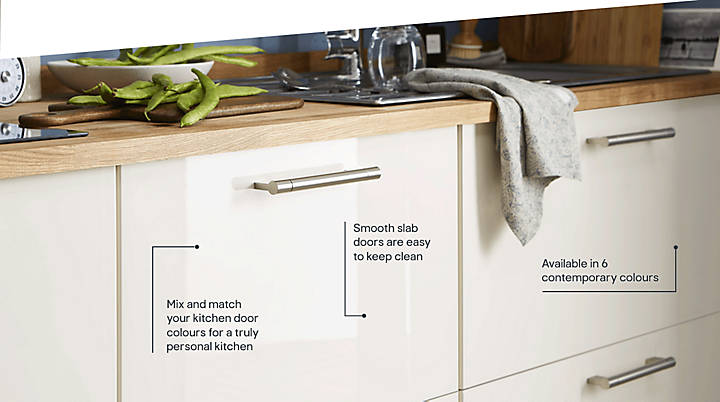 Let's get creative
Create the perfect combination of flooring, paint, cabinets, worktops and tiling.
---
B&Q kitchens in real customers' homes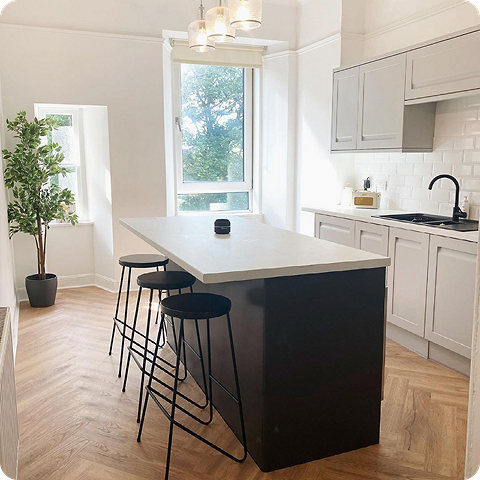 @lorisarah_home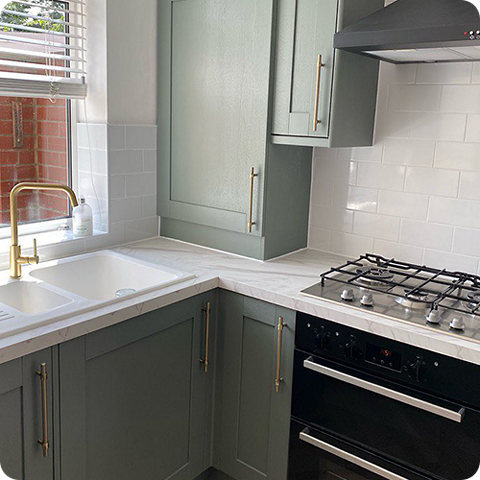 @1930s.house.to.home.leeds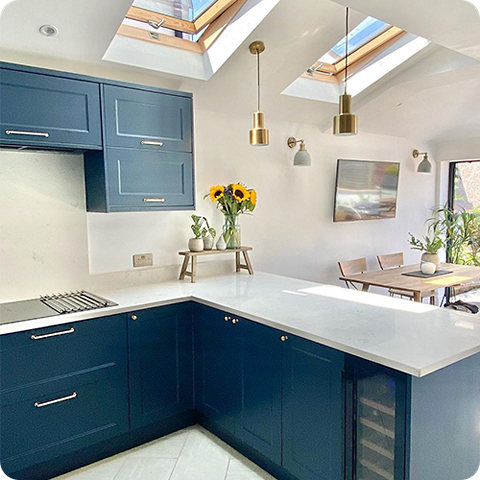 @lanevalleydesigns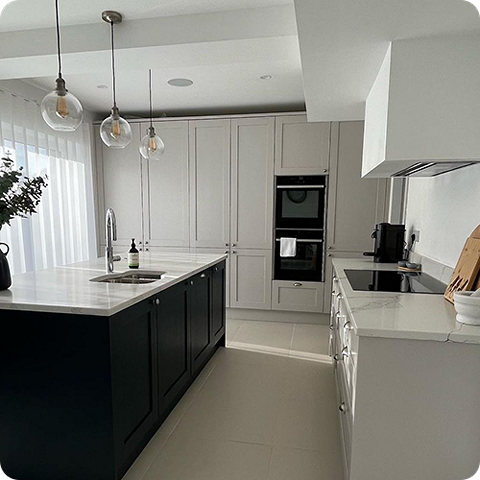 @extendinguplands
Price examples
We'll help you find exactly what's right for you, your space, and your wallet with everyday low prices and finance options.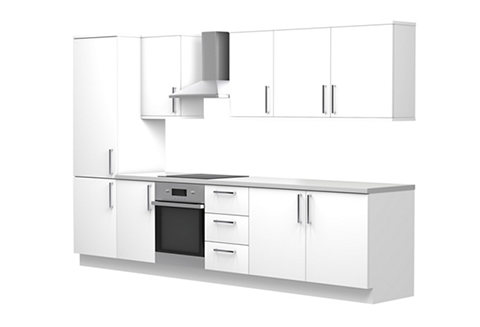 Galley kitchen, 8 units† - €1,958
or €89.44 per month for 24 months - 15.94% APR. Total amount payable €2,270.55*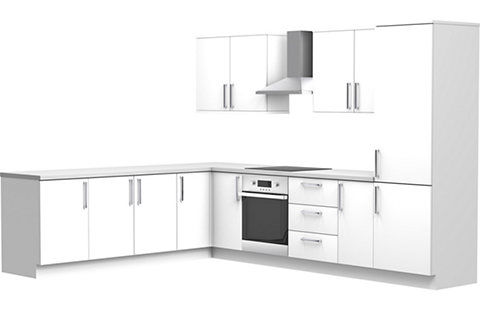 L-shape kitchen, 11 units - €2,520
or €115.11 per month for 24 months - 14.43% APR. Total amount payable €2,886.67*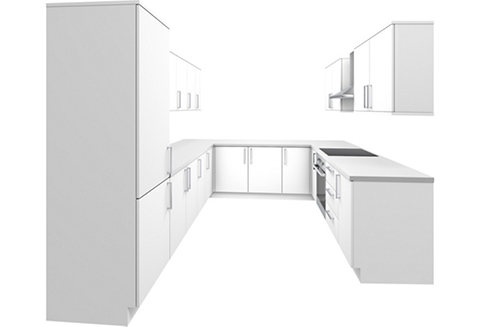 U-shape kitchen, 16 units - €3,678
or €168.01 per month for 24 months - 12.80% APR. Total amount payable €4,156.18*
Let's help you book your free planning appointment
Our helpful showroom advisors are on hand to help you shape your design ideas. Book a free online or in-store appointment to discuss your project with a member of our friendly team. You'll come away with a 3D room design and a personalised quote with full price breakdown.  
Terms & Conditions
†8-unit example:
Excludes appliances, taps and sinks. Price for 8-unit example shown. Price also includes worktop, colour matched replacement end panels, plinth, cornice/pelmet, soft-close drawer boxes and soft-close hinges. Also includes: 1x 100cm base cabinet. 1x 50cm 3-drawer base cabinet. 1x 60cm oven housing base cabinet. 1x 50cm base cabinet. 1x 100cm wall cabinet. 1x 60cm 50/50 larder cabinet. 2x 50cm wall cabinet.
3x 50cm premium drawer with soft close. 1x standard larder/appliance end panel (pack of 2). 4x cornice/ pelmet, 2x plinth, 3x standard wall end panel, 1x replacement right hand multi drawer base end panel, 2x 60cm 50/50 larger door, 7x 50cm highline door, 2x 50cm 3 drawer door, 1x 60cm appliance door, 6x gen brushed nickel effect d-handle*, 9x soft close clip-on 110 degree hinge, 1x 38mm kabsa woodblock effect worktop (300cm), 1x 38mm black worktop end cap. Excludes appliances, sinks, and taps.
*Minimum spend €250. Subject to credit assessment and approval, standard fees may apply. Finance provided by FlexiFi Europe Limited. See humm.ie for more details.