5 flooring ideas that are trending right now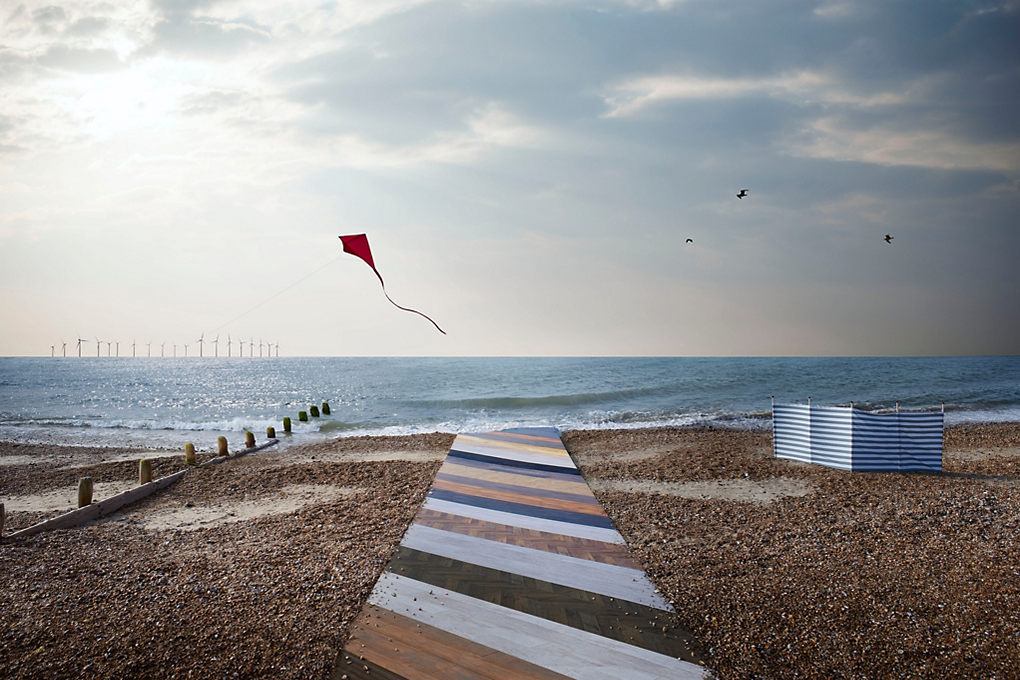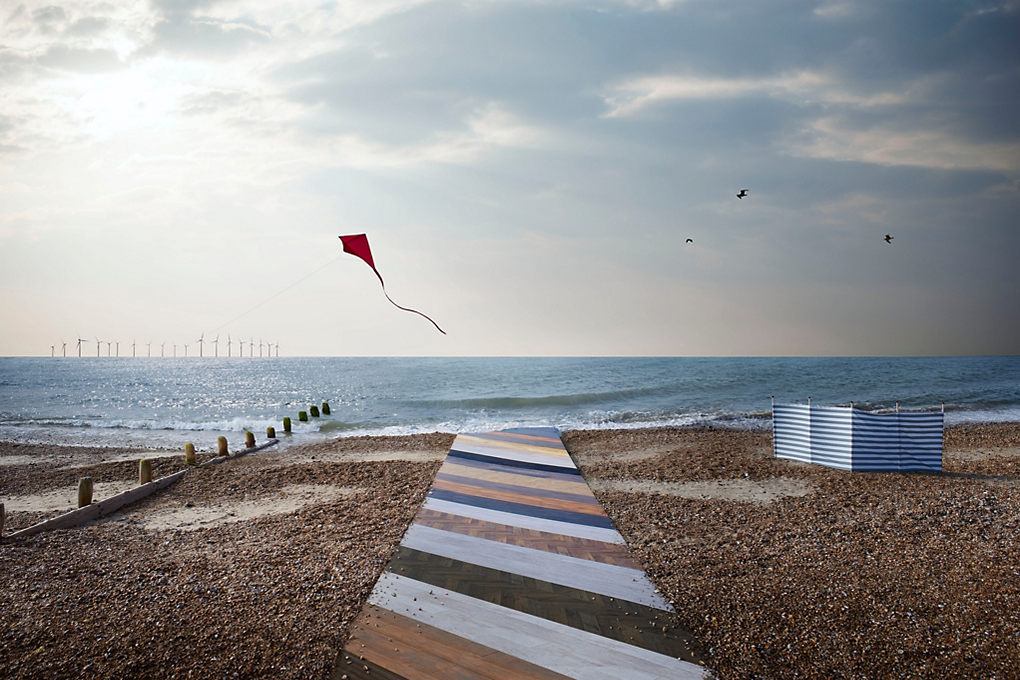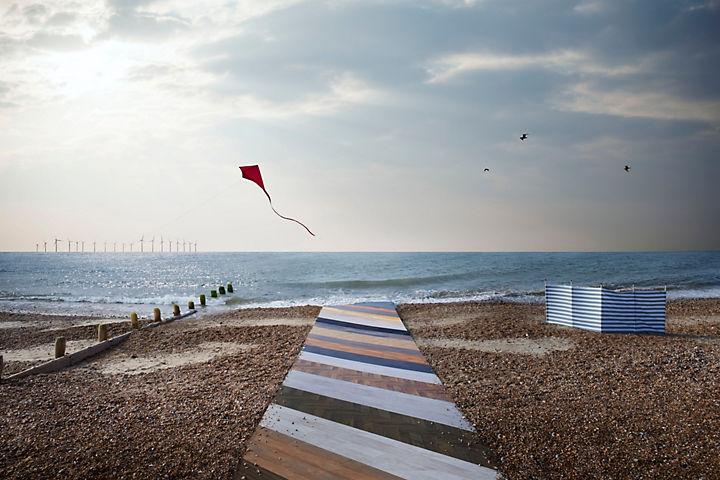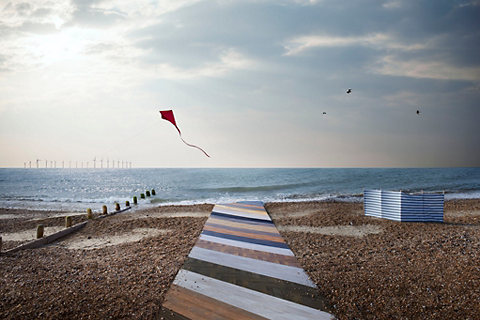 1. Ahead of the curve with curved flooring designs
Move out the way straight lines, curves are here to play. Typical of 20th century modernism, straight lines and refined edges have been on-trend for many years - until now. Architects are including curves in all aspects of interior design, suggesting they can soften rigid-feeling spaces whilst adding a touch playfulness to your home.
There are many ways you can add curves into your home, starting with your flooring. Why not opt for a circular mosaic tile to inject a dash of fun into your home? Alternatively, adding a circular rug to an area with little shape is a great way to add character and texture to your space.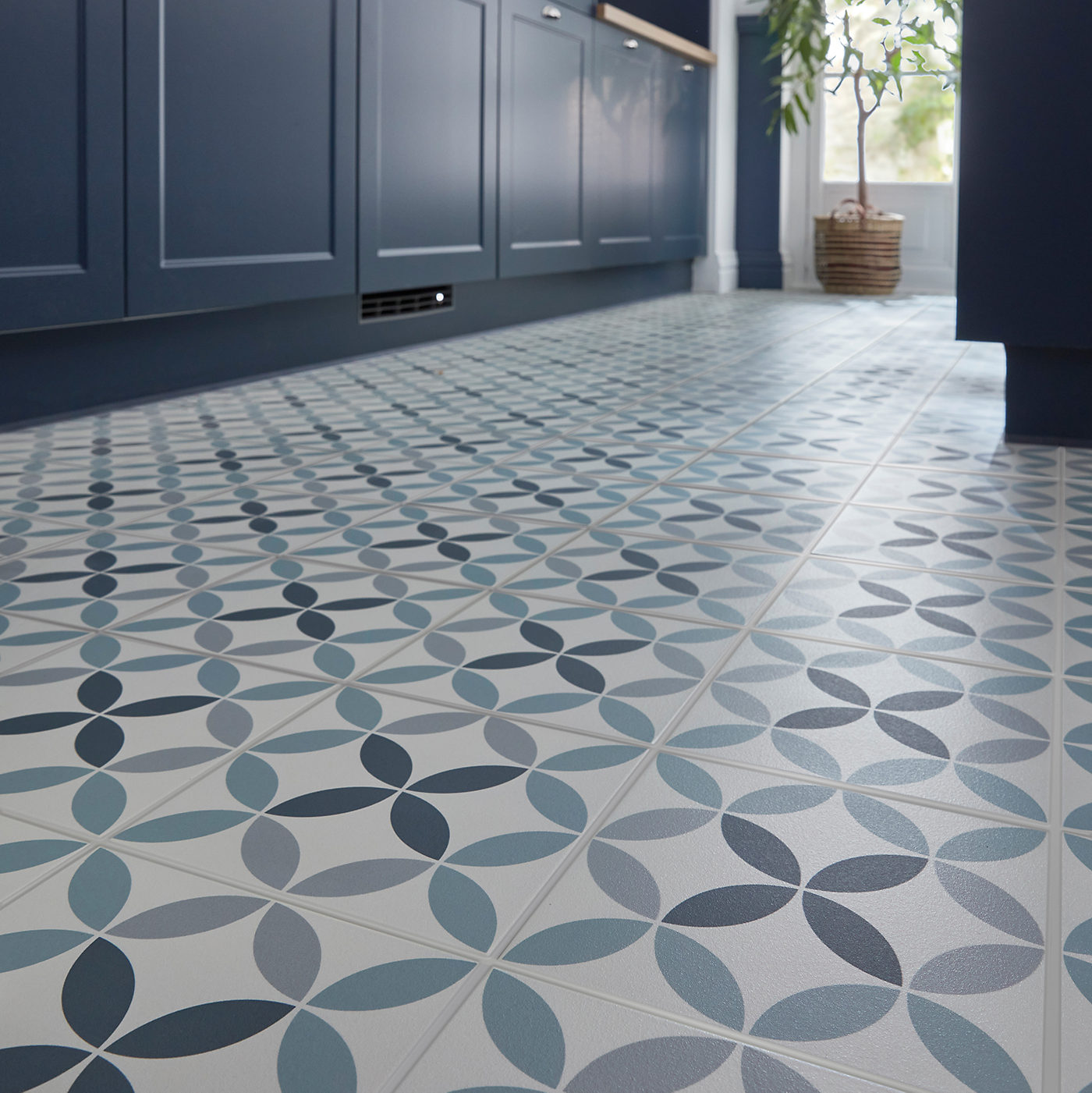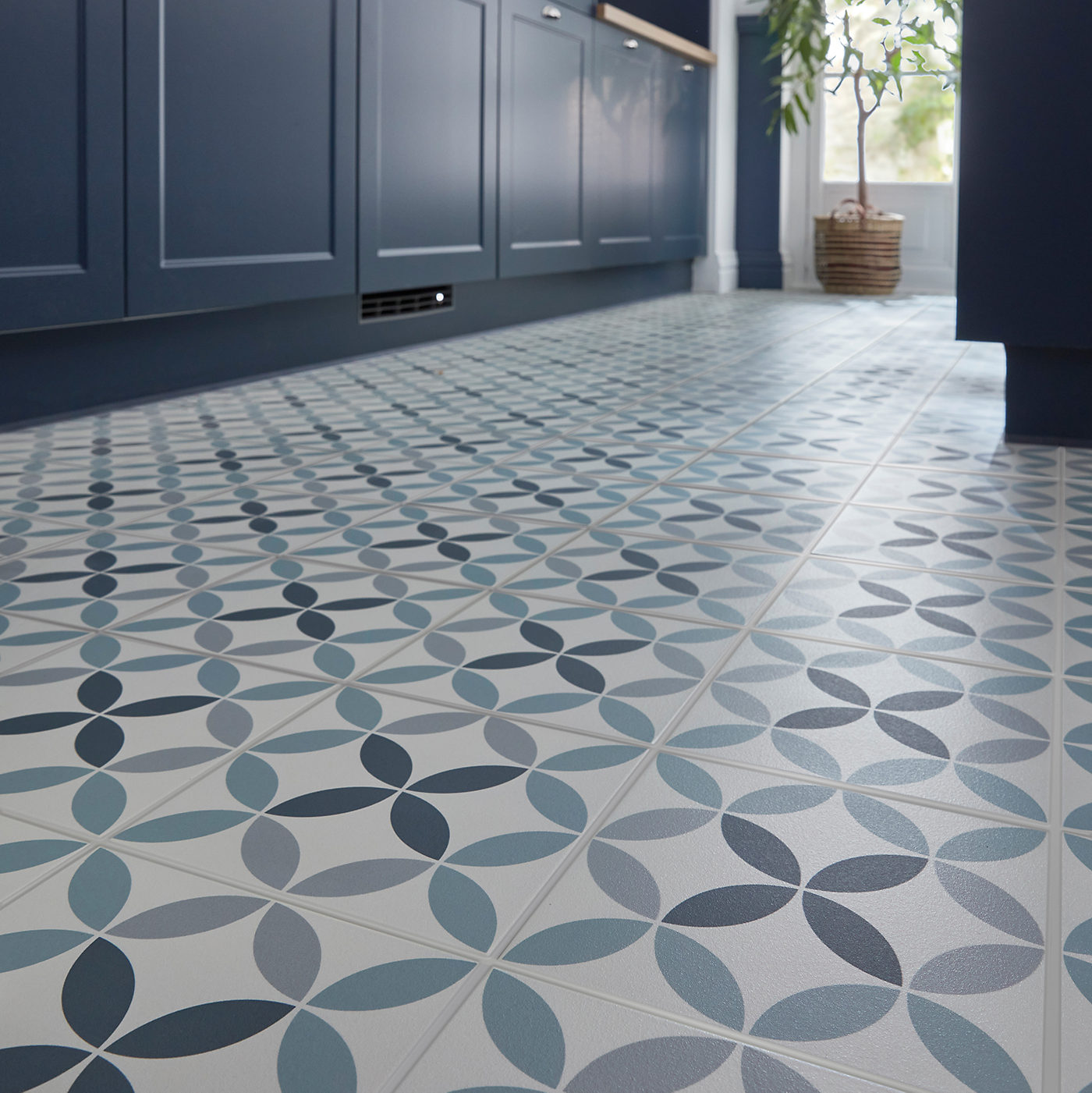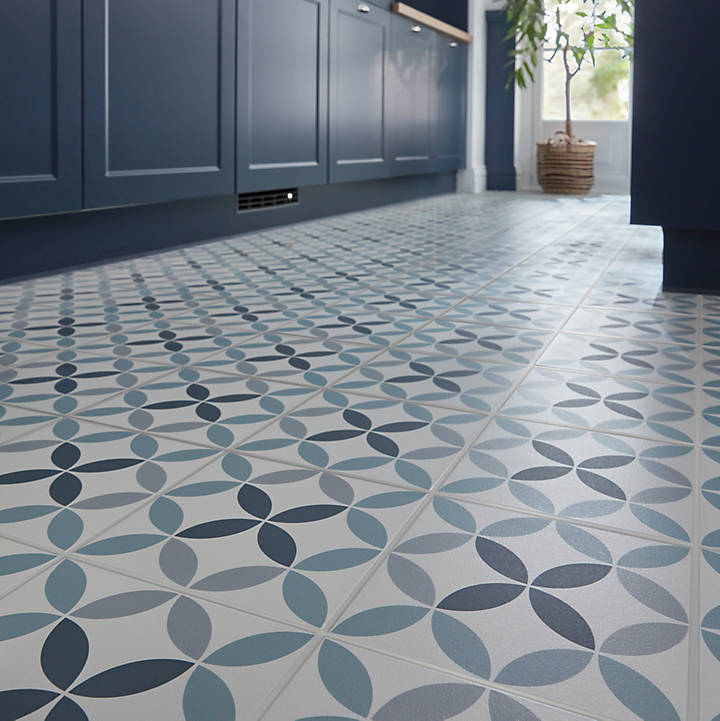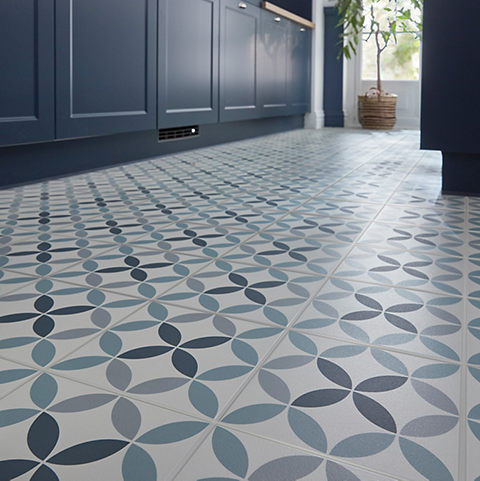 2. Patterned parquet flooring ideas
Timeless and smart, parquet is a forever favourite. Nowadays, there are so many materials that replicate the original hardwood flooring. Patterns including basket weave, chevron and popular herringbone add real depth and character to interiors.
Luxury vinyl click flooring is a time-saver when it comes to getting a parquet-inspired floor. This type of design can be laid plank by plank, while giving the same authentic look as the real thing. Laminate planks are another affordable choice that recreate the charm of iconic solid wood designs. For smaller areas like hallways, self-adhesive vinyl floor tiles are perfect for adding interest. If a replica isn't on the cards, opt for tongue and groove individual planks that'll age beautifully over time.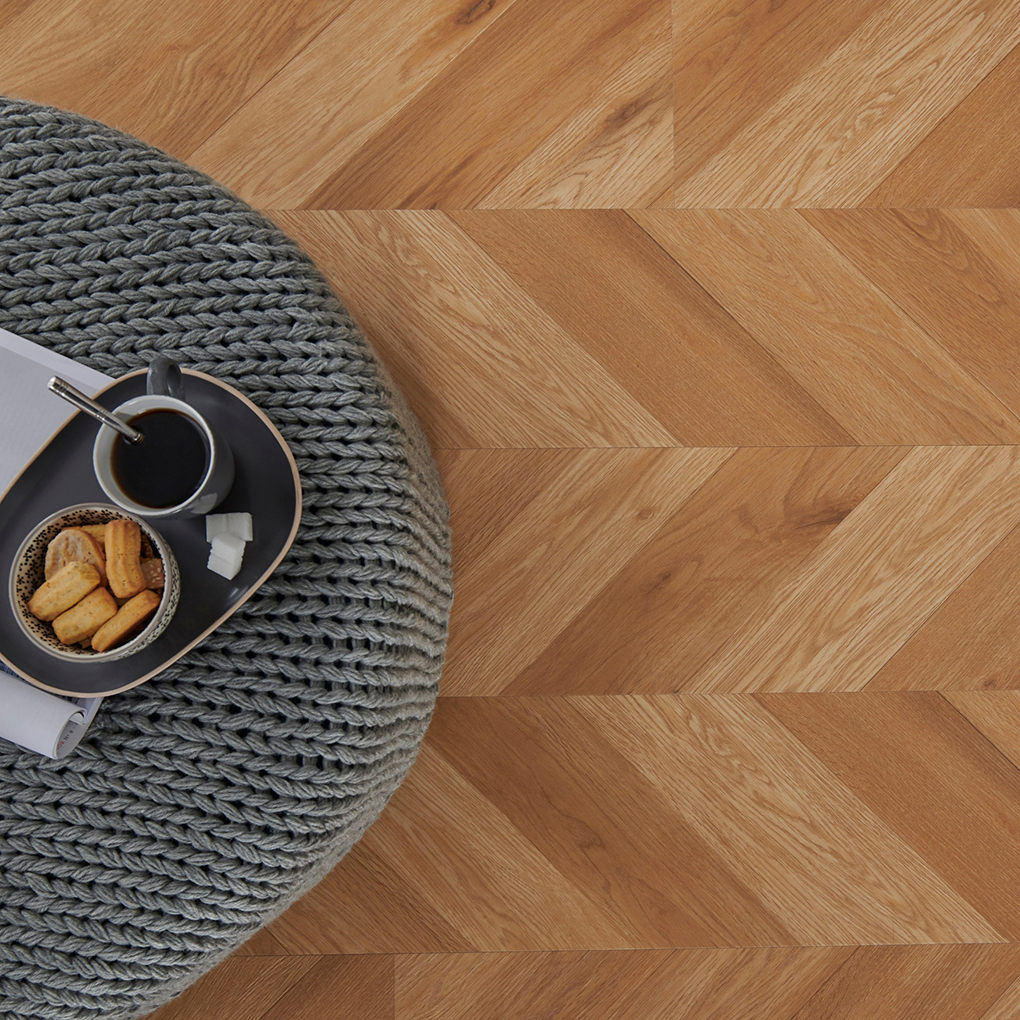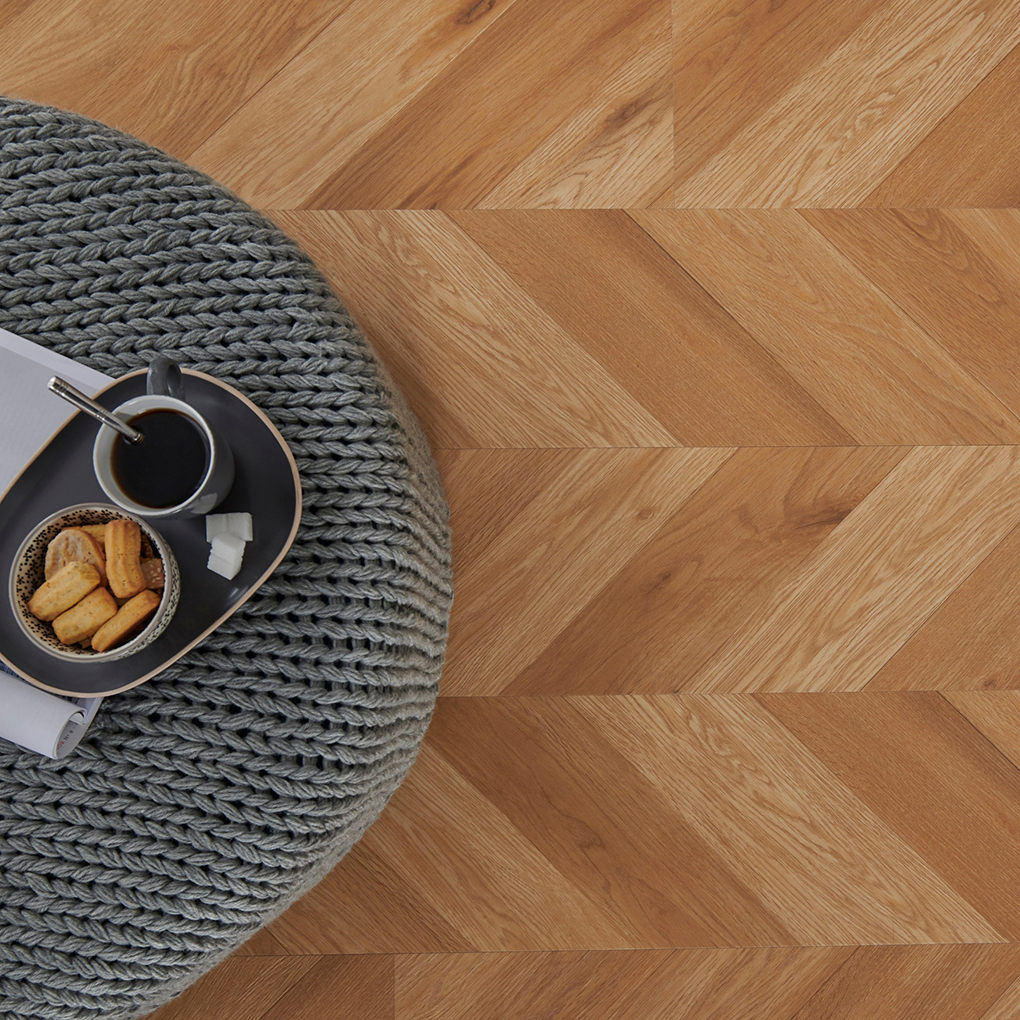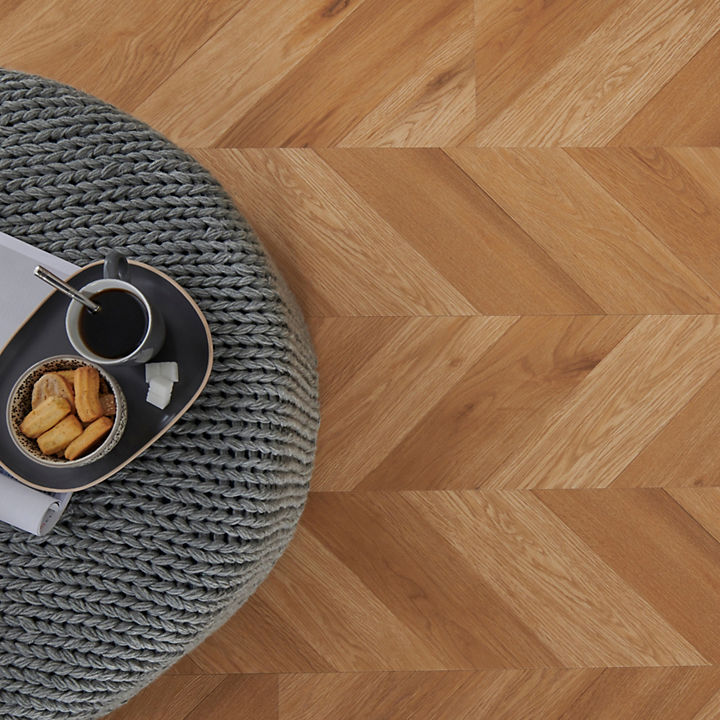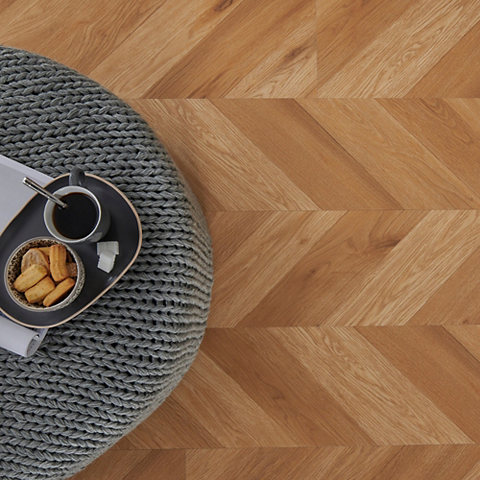 3. Wood flooring ideas
Wooden floors can provide a touch of colour amidst a neutral interior or inject pattern to completely transform a room. Engineered wood looks very similar to solid wood flooring, but its construction features a thin layer of hardwood bonded over a premium-quality plywood layer. Choose from various oak tones to suit your colour scheme and style of house.
Similar to hardwood, bamboo is a beautiful natural material for flooring. It's every bit as resistant as most hardwoods and gains character over time too. Environmentally conscious? Bamboo is a wholly renewable resource. Unlike trees which can take decades to mature, bamboo stalks grow so fast that they can be repeatedly harvested every five or six years – the living shoots continue to grow and replenish themselves.
While it's a type of grass rather than a tree, bamboo still requires the same care as other types of wooden flooring. Our bamboo planks simply click into place without the need for glue. Like hardwood, there are different tones to choose from, so you'll find something to complement your interiors.
4. Luxury vinyl click flooring
Hold the adhesive and endless tools. Luxury vinyl click floor tiles are a first-class choice for those new to home improvement (or anyone who finds the thought of laying flooring slightly daunting). The glue-less format means these tiles are fast and easy to install – and, of course, there's zero setting time.
New for autumn, Quick-Step's Alpha Vinyl tiles are the latest additions to our ever-growing range. The flooring specialist's hard-wearing collection features a unique top layer to protect against stains and scratches. A watertight click system repels drips and splashes and prevents any damage. And, if bath times or messy meal times are compromising your interiors, these premium tiles come in various designs – think oak grain patterns, industrial concrete effects and washed tones that nod to an LA beach house.
These flooring tiles, like most luxury vinyl click options, are soft and silent, so have an impressive acoustic performance. Plus, you'll be thankful for their heat-insulating properties when those chilly winter mornings arrive.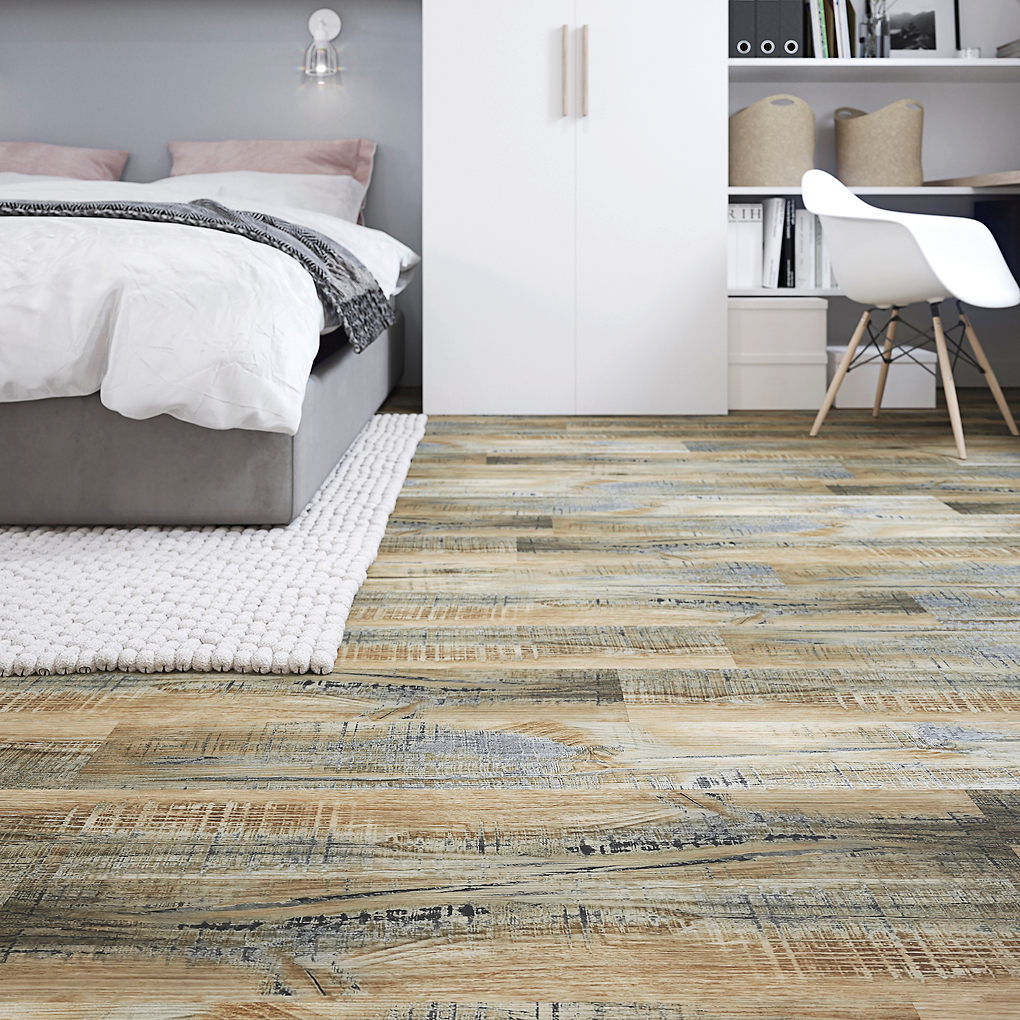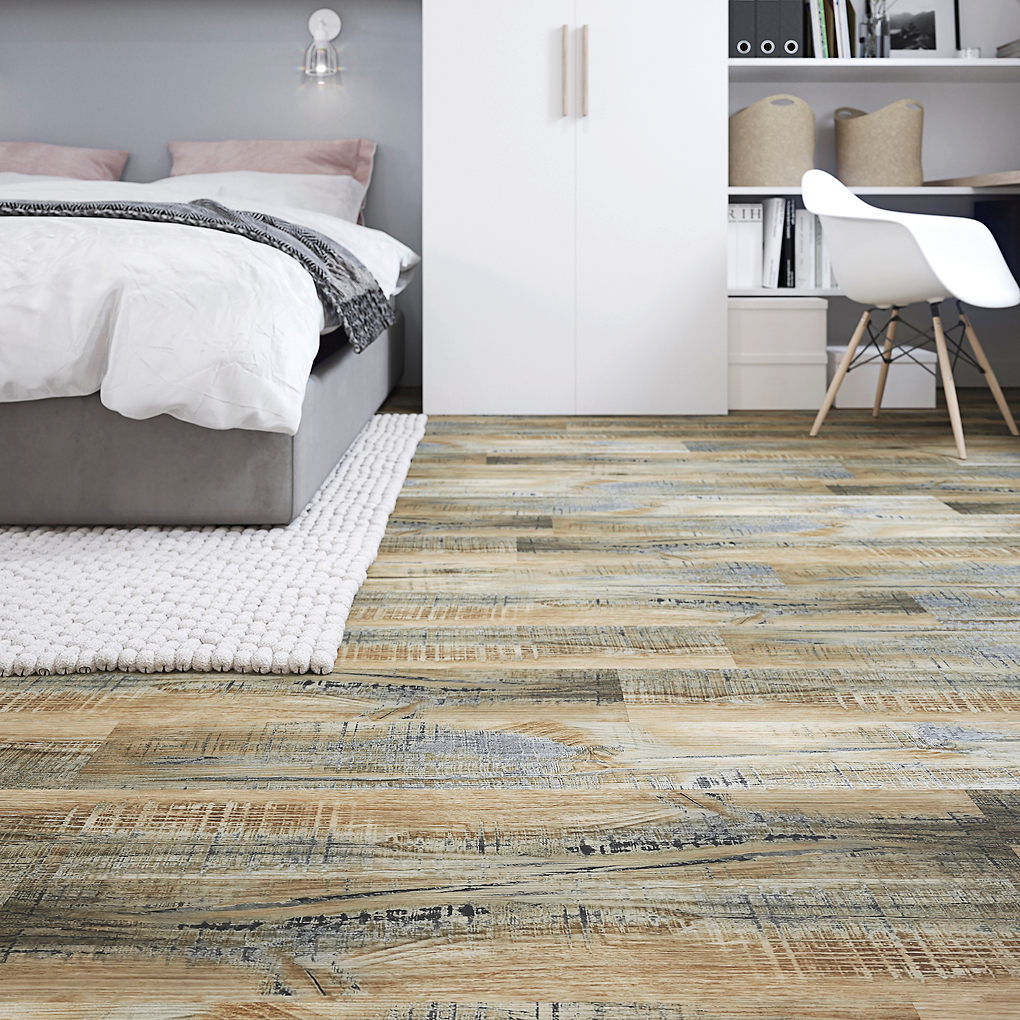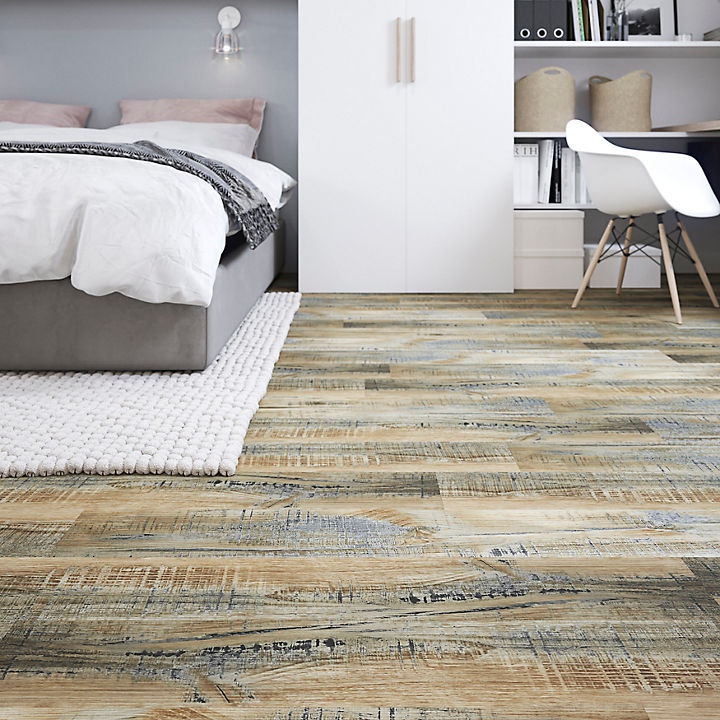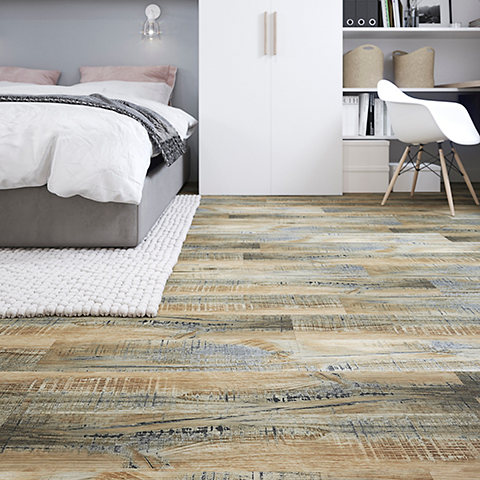 5. Speedy flooring makeovers with adhesive tiles
One of the fastest ways to upgrade your floors? Self-adhesive tiles. Ideal for smaller spaces, like a cloakroom, utility room or porch, these easy-to-use tiles can create a feature in moments. They have a peelable backing and are simply stuck to the floor.
We love the d-c-fix® designs, premium quality vinyl coverings for all types of household surfaces. Think speckled terrazzz and mosaic motifs without the expensive price tag. Those oriental-inspired tiles you've been dreaming of suddenly seem within reach, right?Renters will love them too, as they can be removed easily and laid directly over old vinyl flooring (check manufacturer's recommendations for further details).
Pre-cut vinyl rolls are also a quick fix for shabby floors. Find trend-led designs, such as geometric or Mediterranean patterns that create the illusion of tiles, that are simple to fit and even simpler to keep clean.