Feature wall ideas: 8 ways to make a trendy statement
Accent wall ideas for your home
From bright colours to daring patterns, feature walls are making a comeback. A stylish statement wall can do a lot for your home. It can add colour, create zones, and depending on the kind of feature wall you choose, make a room appear larger or smaller.
Whether your décor style is big and bold, or mellow and toned down, we've got plenty of creative feature wall ideas that we just know you'll love.
If you're feeling brave, you could hand paint a mural to create your very own bedroom feature wall. Or use wallpaper to add some interest, from brick effect to geometric patterns, we've got every style you could possibly think of. Carry on reading for inspiration, we'll help you create a breath-taking feature wall design…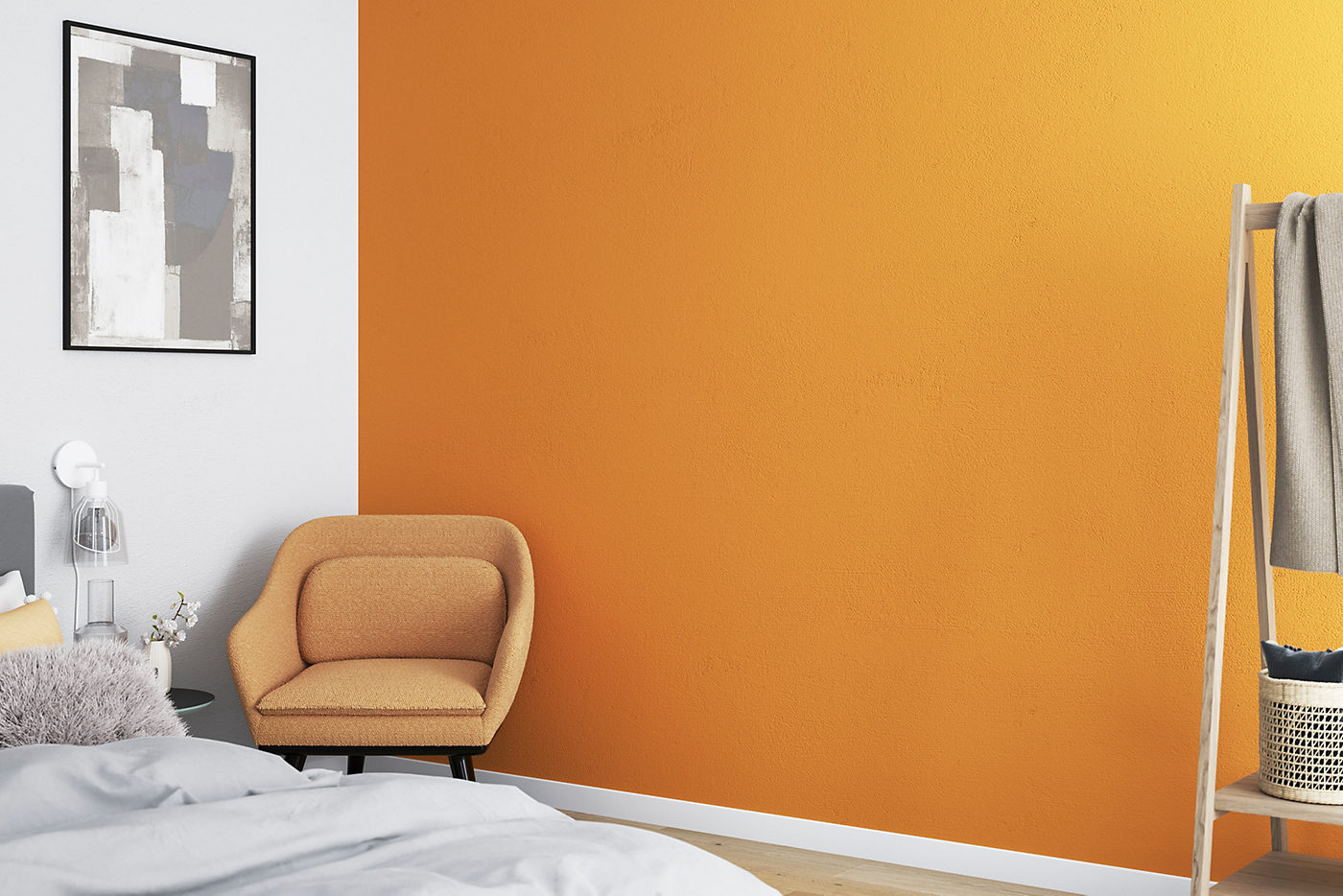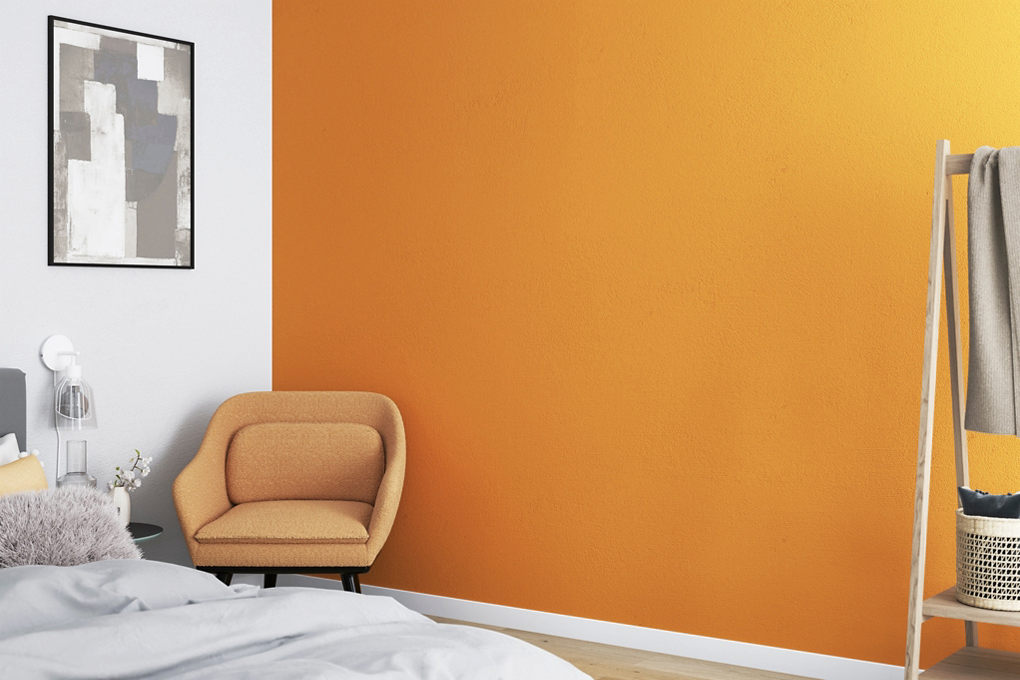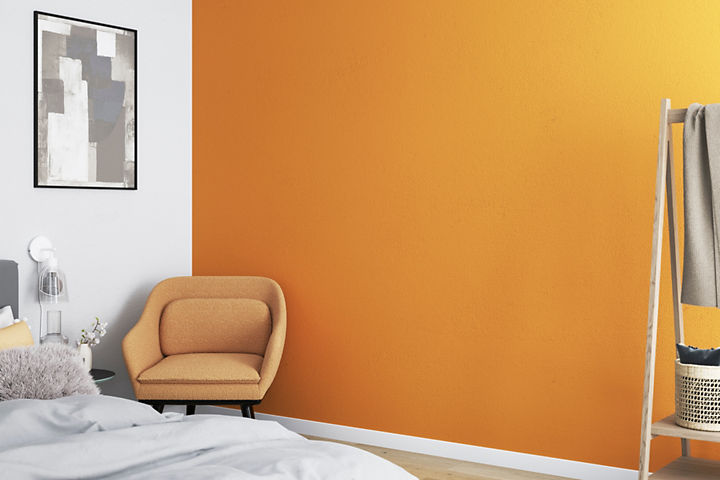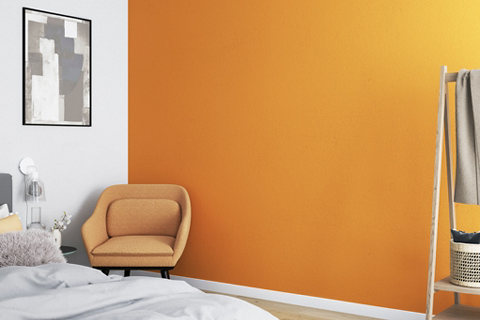 1. Shape things up
We're head over heels in love with this green feature wall. Something as simple as painting a circle is such an effective way of making your room stand out from the crowd. Shades of green and blue have been used in this gorgeous bedroom. However, you could mix it up and experiment with clashing colours like red and bright pink, or gorgeous contrasting colours like purple and yellow. Experiment with circles, squares, triangles, even hectogons!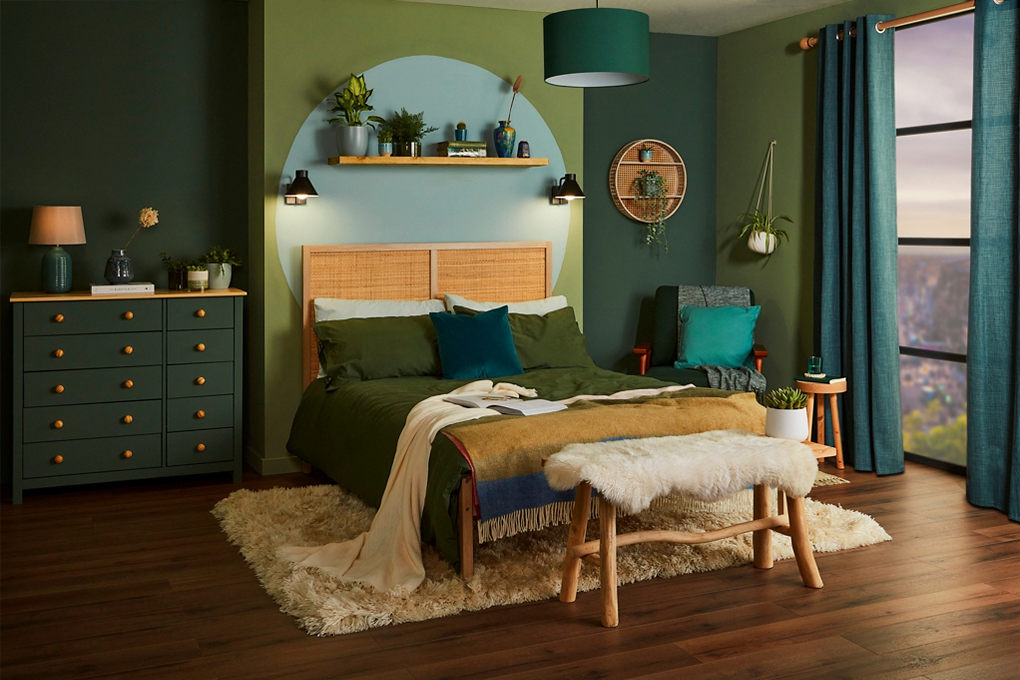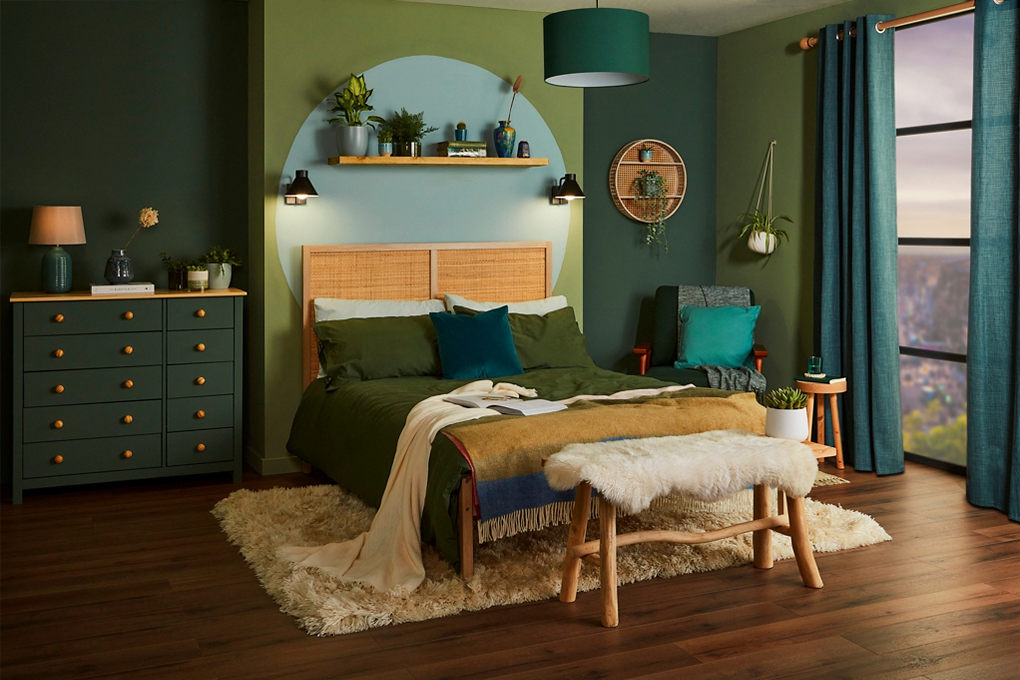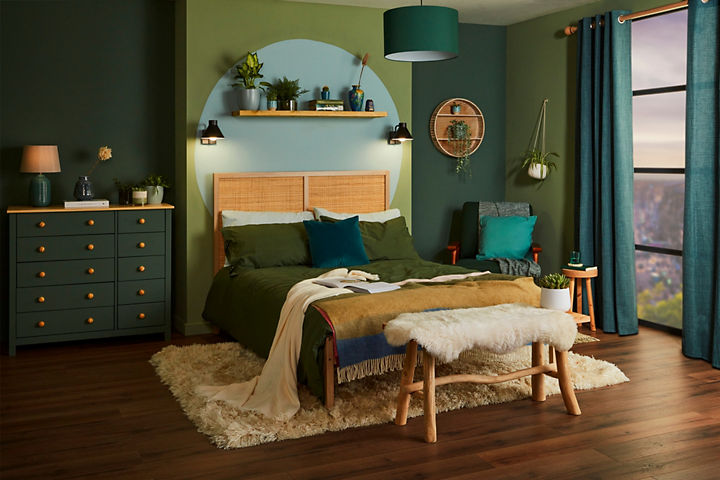 2. Stand out with striking stripes
This white and grey feature striped feature wall is stylish, edgy, and super easy to recreate. With some creativity you can turn a plain white room into a cool space in no time at all. To paint these funky stripes in your home, you'll just need some masking tape, a paint brush, and your colour of choice. Stripes are a sure-fire way of adding depth and dimension to your room.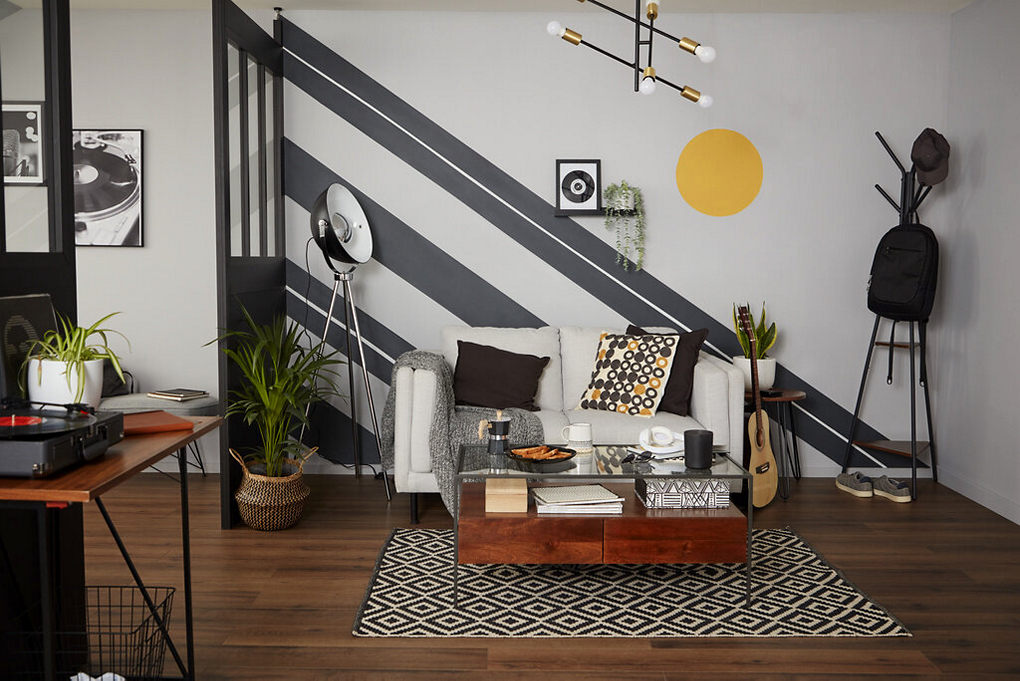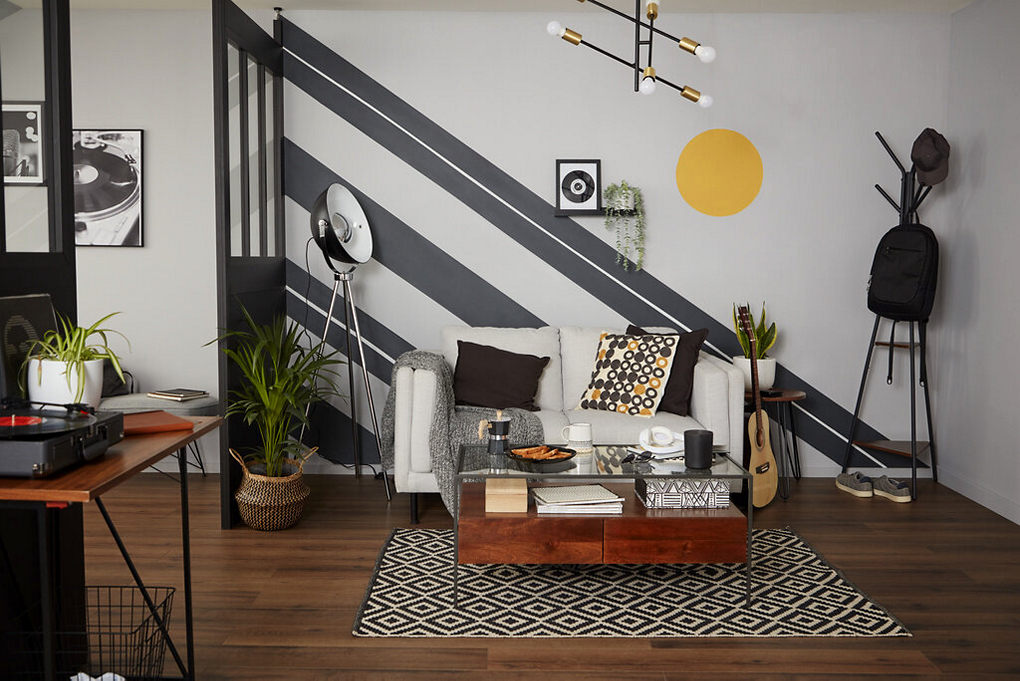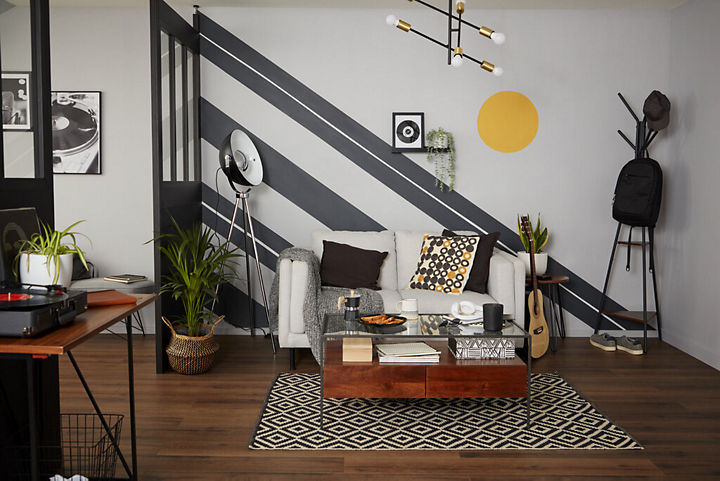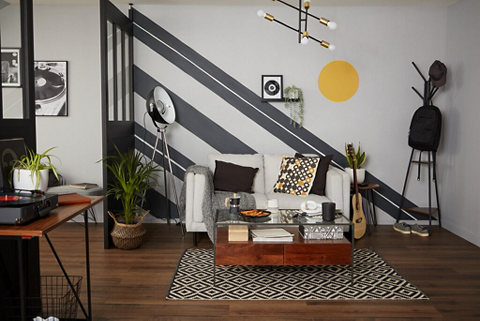 3. B&Q loves: wood feature walls
Wood panelling is all the craze right now. Wall panels add character, style, and elegance to a room. From shaker style to shiplap, there are so many different types of wall panelling – which means you're sure to find a style you love. Find out how to transform your space with wall panelling, and choose the perfect paint colour for your new wooden panels. We love the half-and-half design as it gives you the chance to experiment with more colour combinations.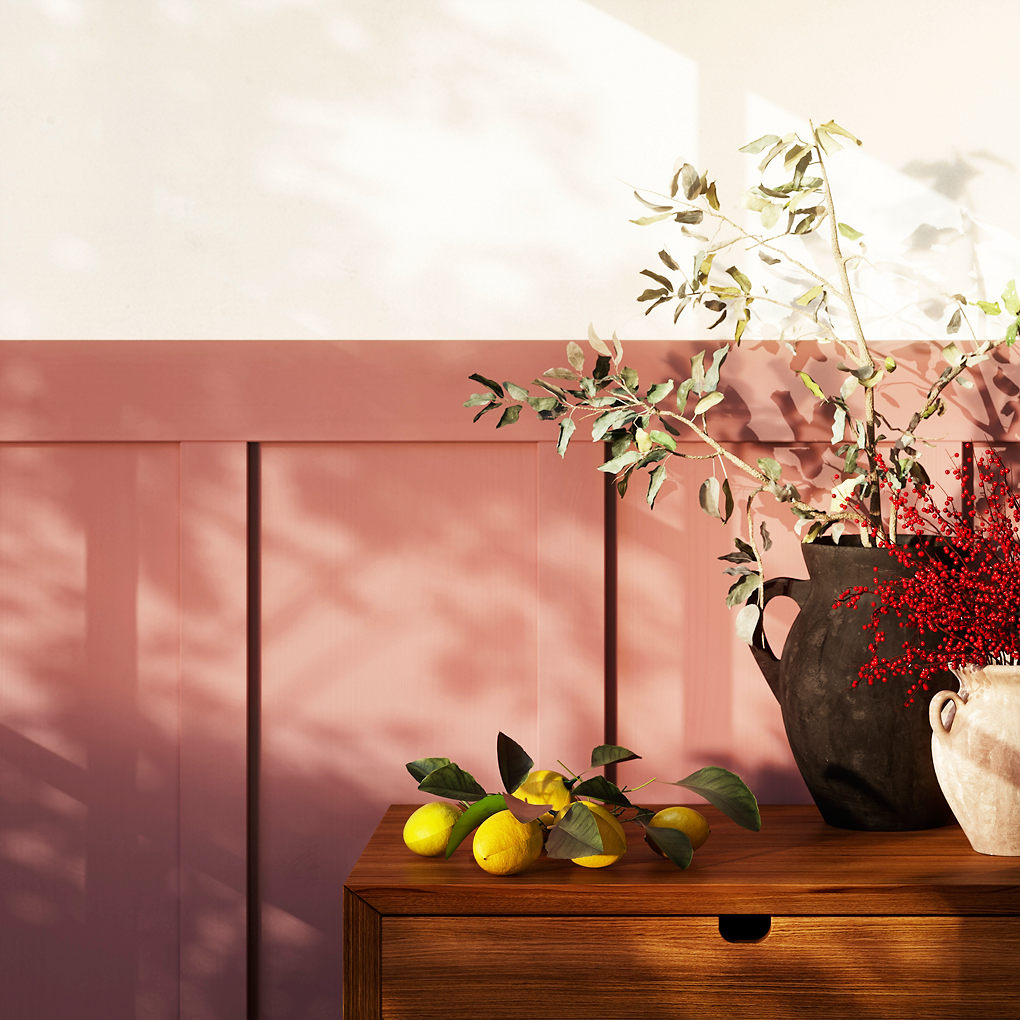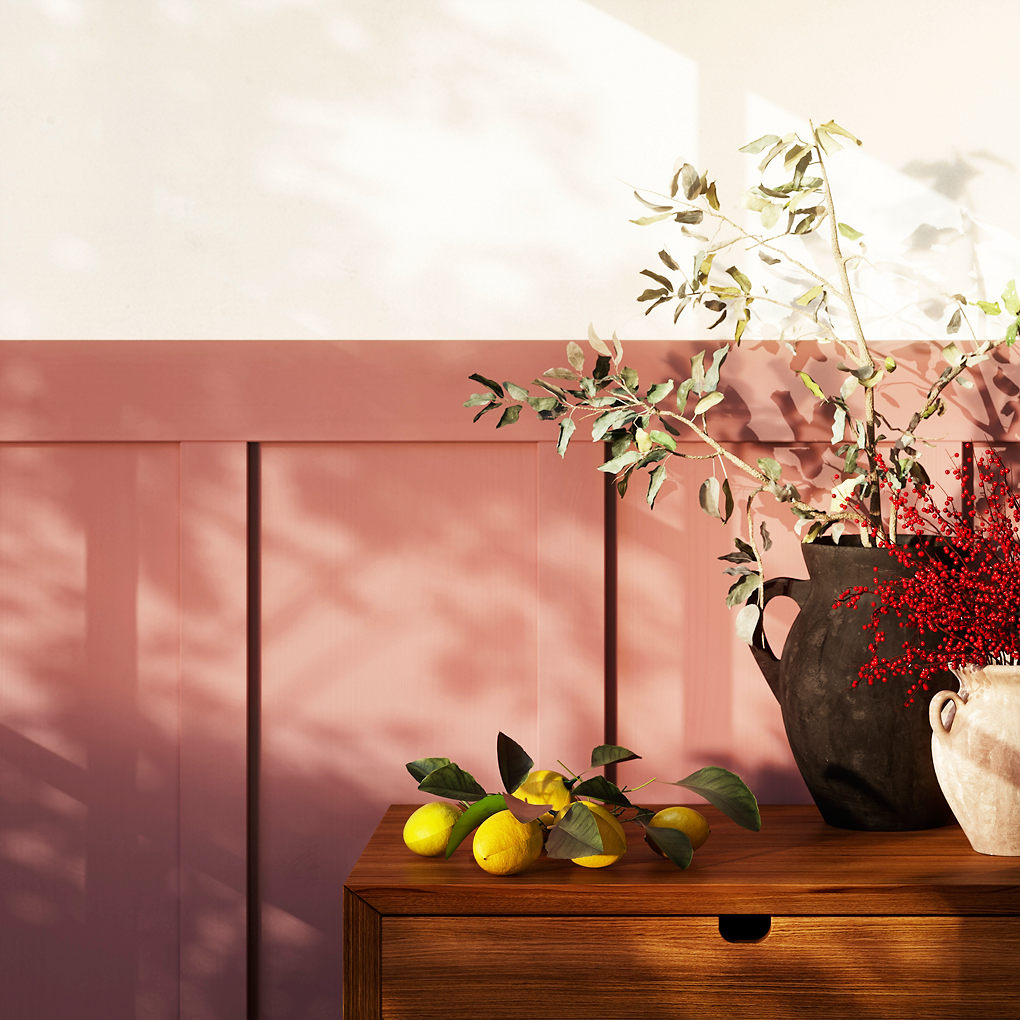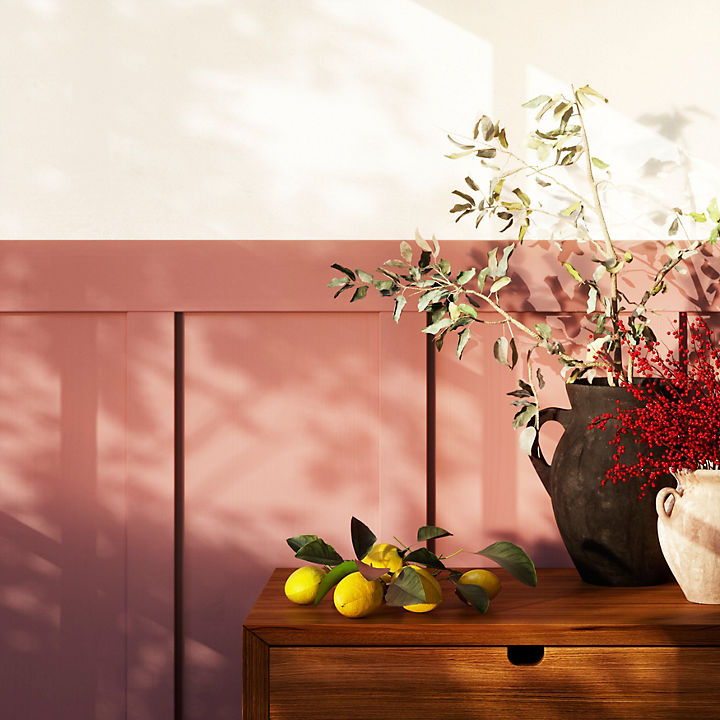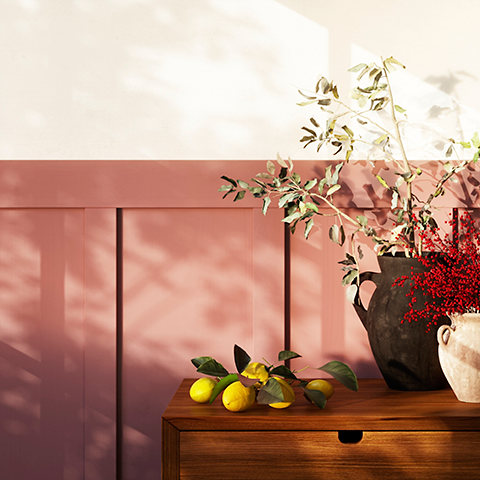 4. Rustic brick feature wall
Embrace the stripped back aesthetic with this bare brick effect mural wallpaper. This rustic wallpaper looks great in any room, but we particularly love it in a kitchen or dining area. Pair with industrial style accessories, such as metal light fittings, reclaimed chairs, and other accessories for a gritty warehouse feel. But don't forget to add cushions and other soft furnishings to counteract the roughness.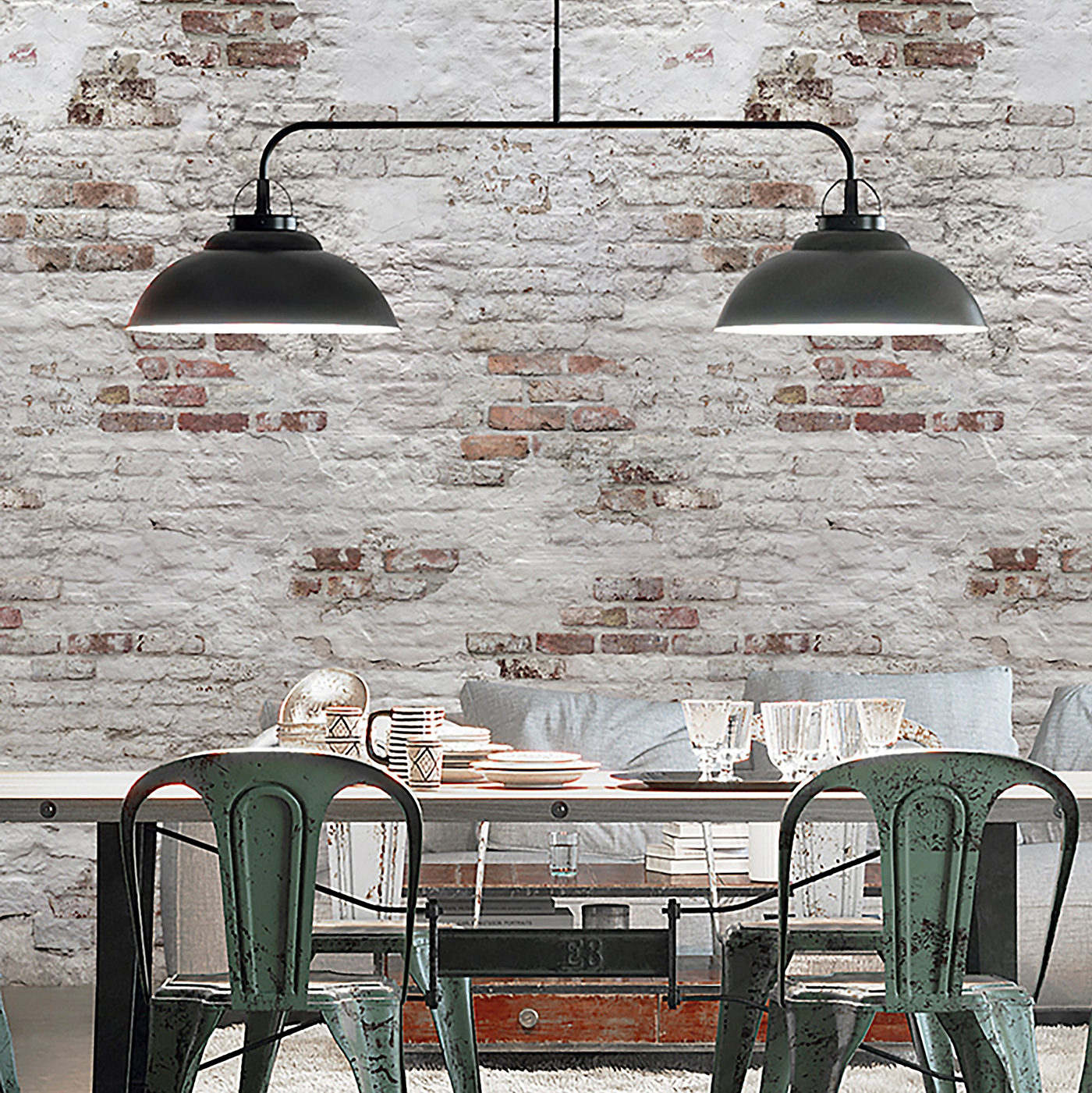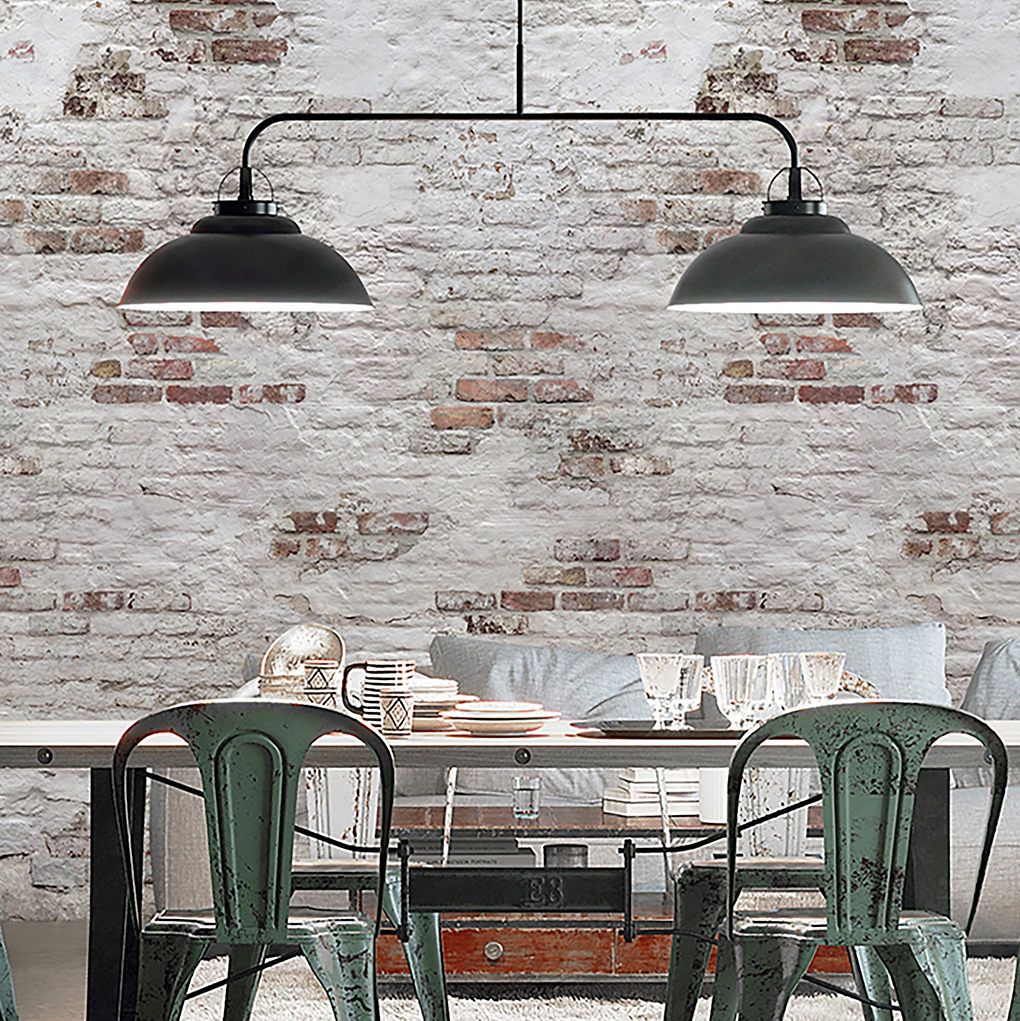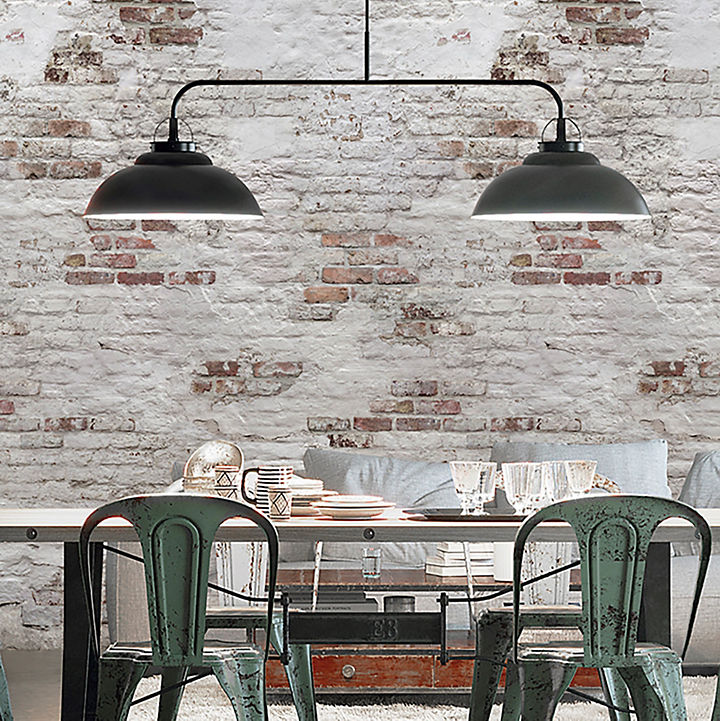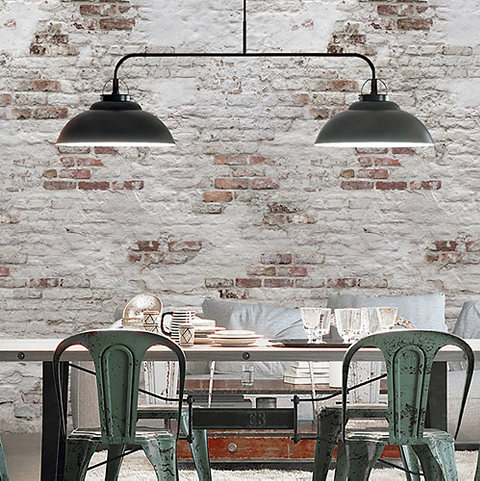 5. Trend alert: arch feature walls
Painted arch walls are all the rage right now. Curves have made their way into every aspect of interior design in 2022, from rounded furniture to wonderfully curved arch accent walls. They're cute, stylish, and easy to paint. Plus, they're great for framing a certain area of the room, such as the bed or desk. Take the arch trend to the next step and experiment with painting more than one. We absolutely love the look of these green, blue, and white arches all bundled together in this gloriously green living room. Use soft furnishings and accessories in matching colours to tie the whole look together.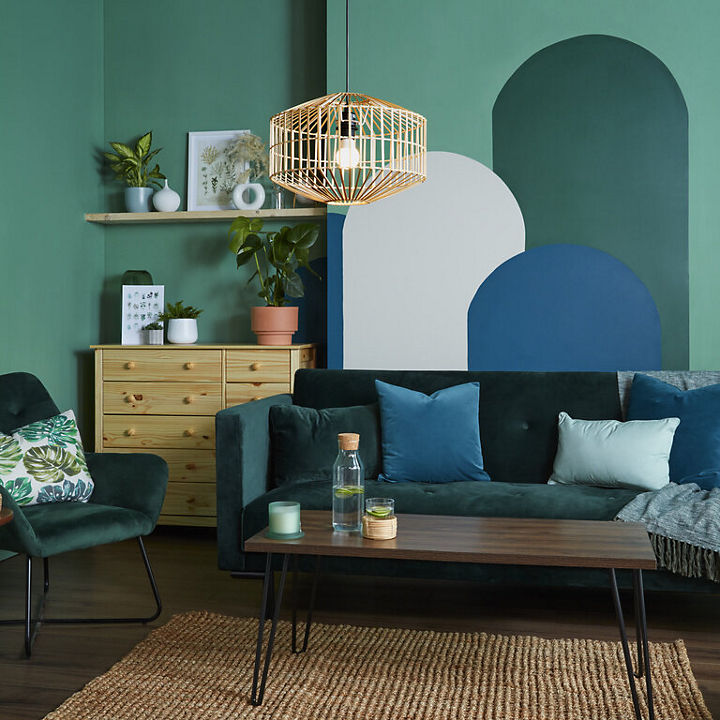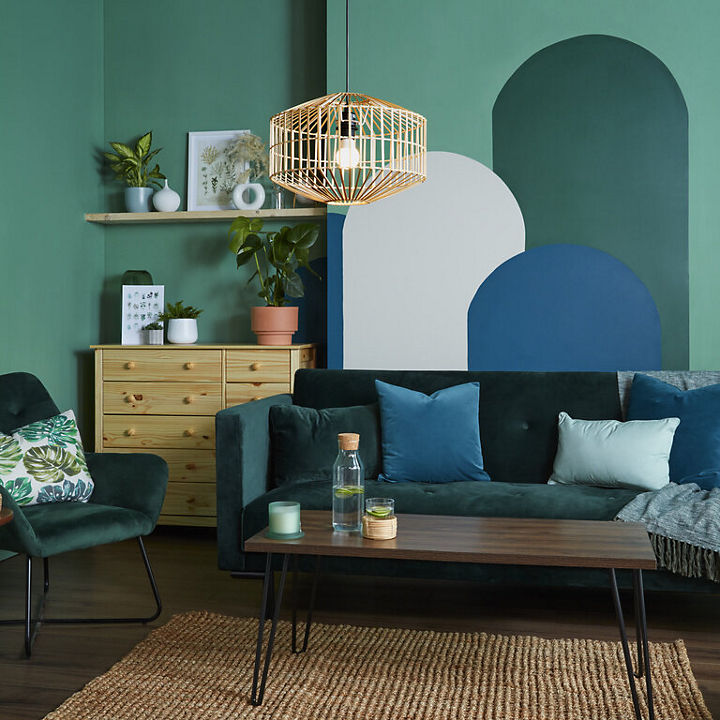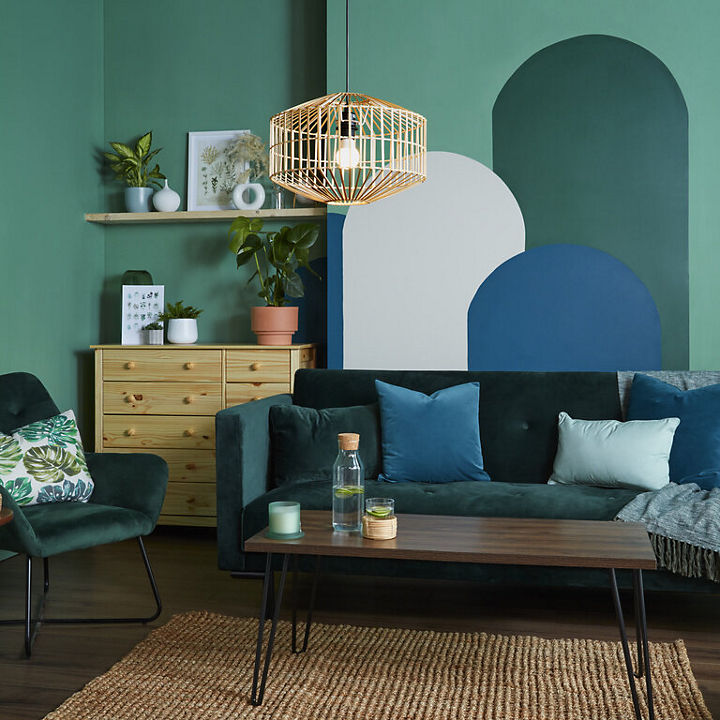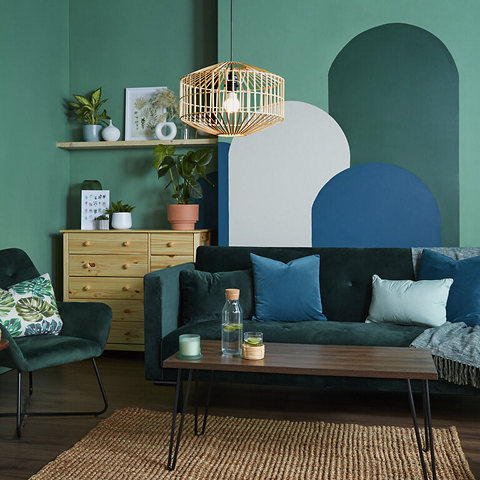 6. B&Q loves: scalloped walls
Scalloped feature walls are dainty and understated, they're a simple way of adding a design feature to your wall without being too over the top. We think a scalloped wall works beautifully in a nursery or children's bedroom. Pastel muted colours look gorgeous with this style; however, you could also experiment with loud colours. We've used a gorgeous light green glitter effect paint to create this look.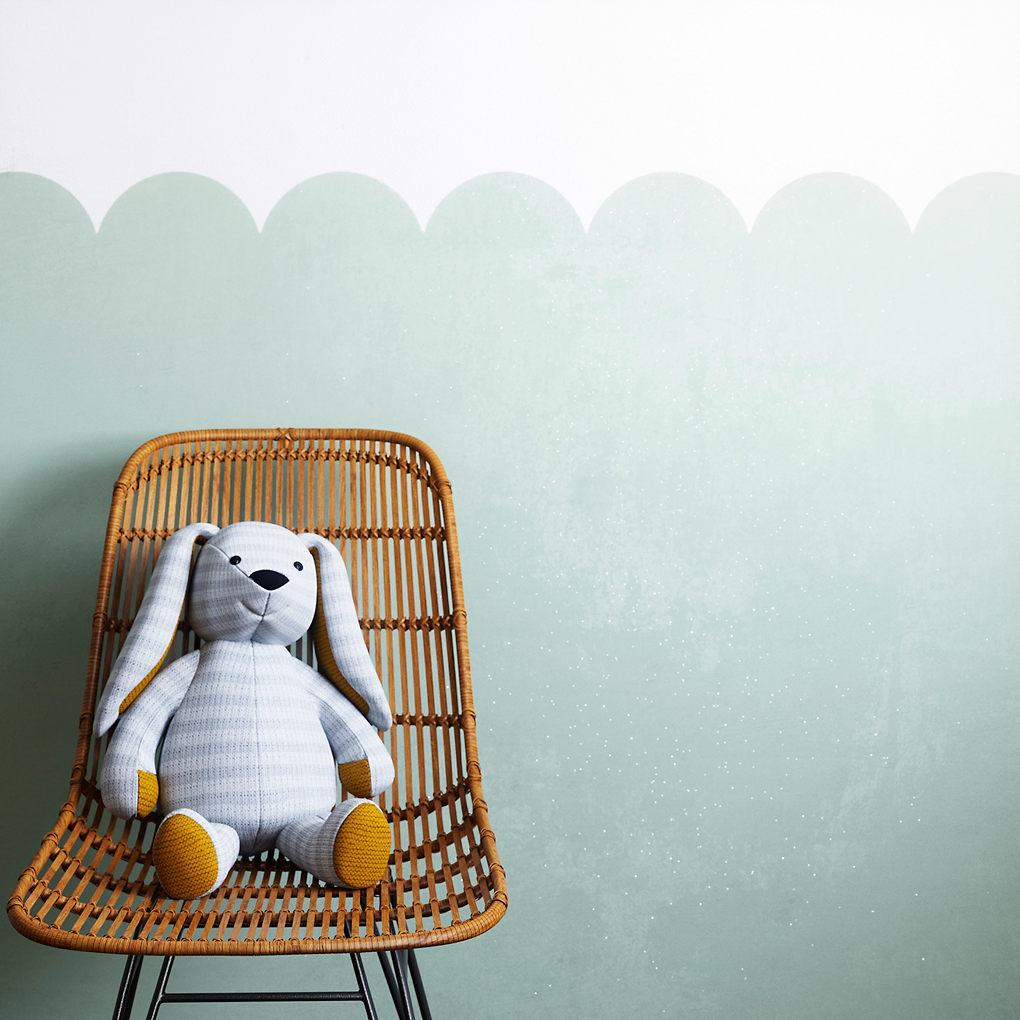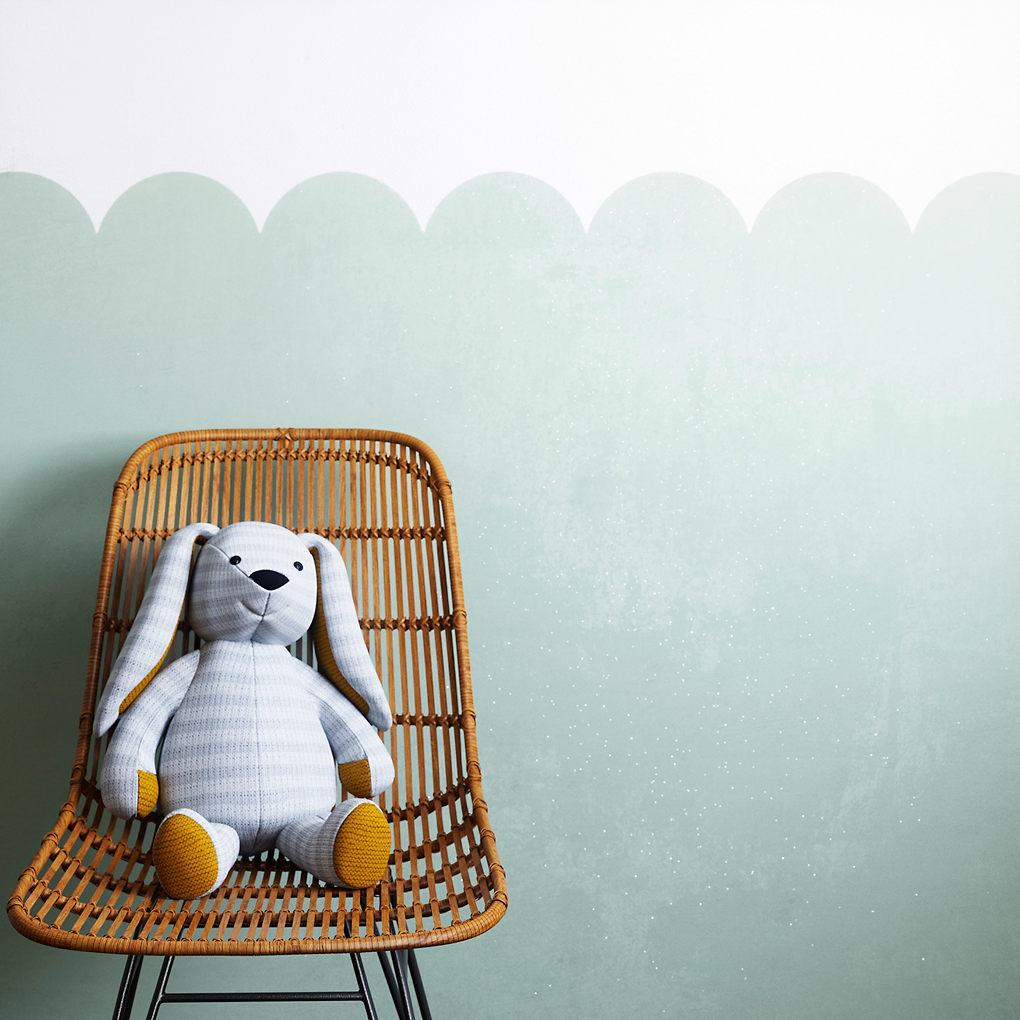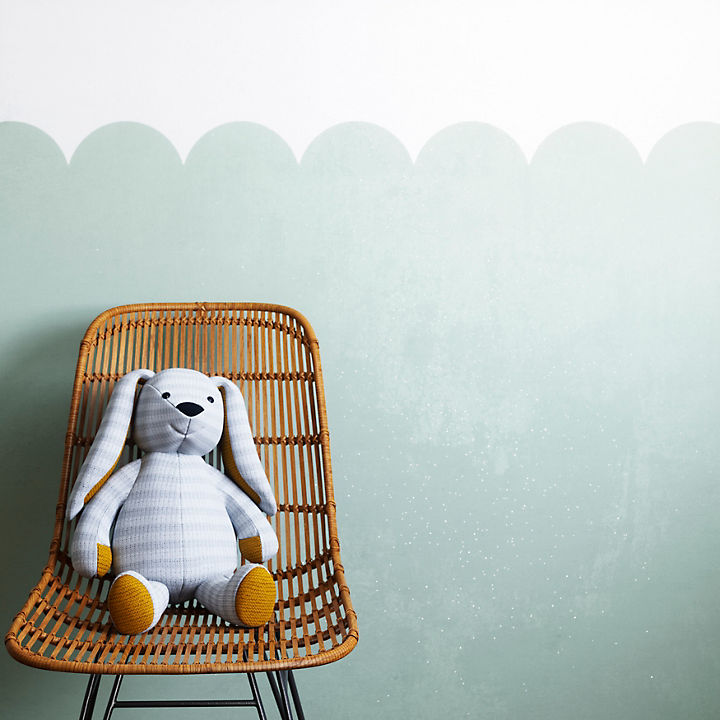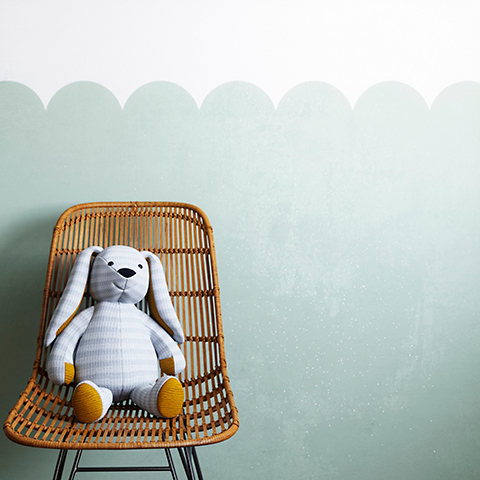 7. Hello yellow
It's bold, it's bright, and it'll put a big smile on your face. Want to give your bedroom a burst of colour? Painting all four walls in yellow may be a little too much for some. But a yellow feature wall is the perfect way of bringing some sunshine to your bedroom. Pair with grey and black accessories and soft furnishings for a modern look. We've got some gorgeous shades of yellow, from GoodHome Andalusia to GoodHome Gran Via – it's time to coat your walls in happiness.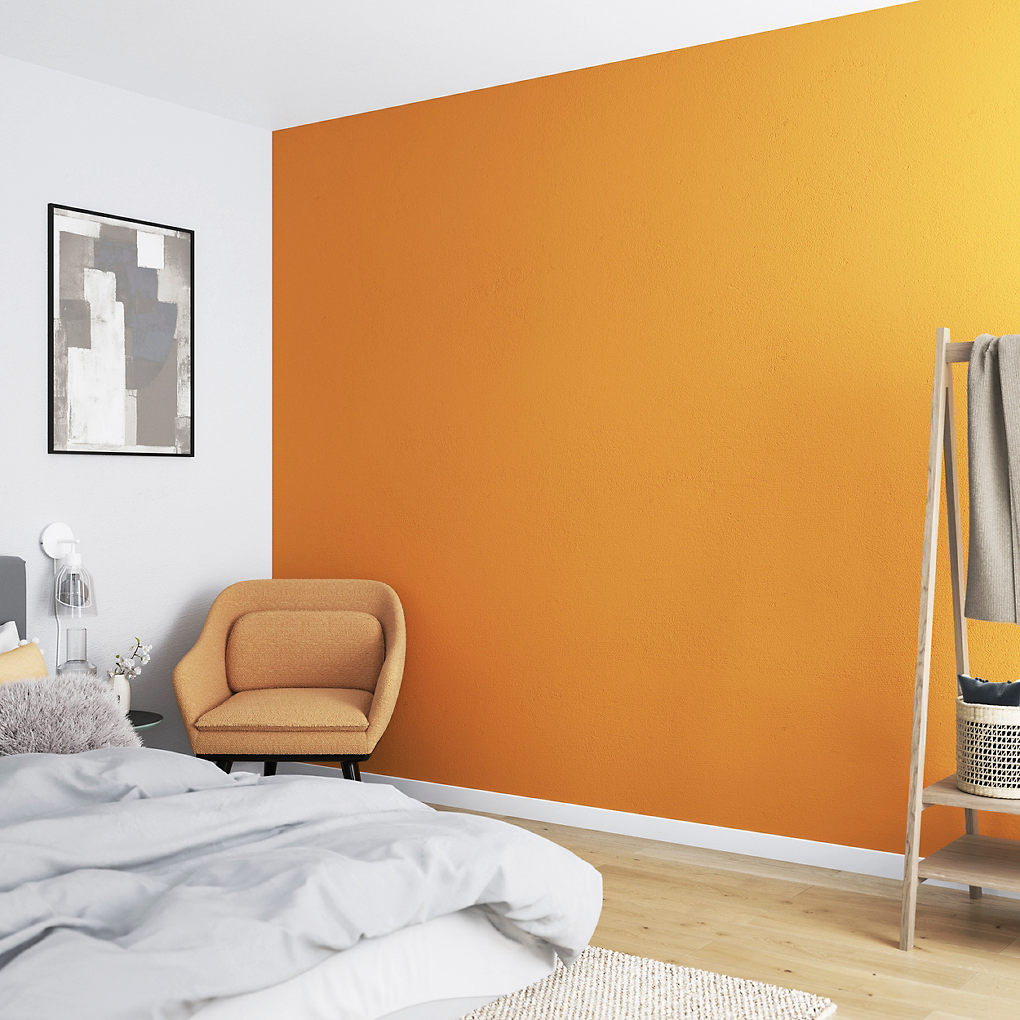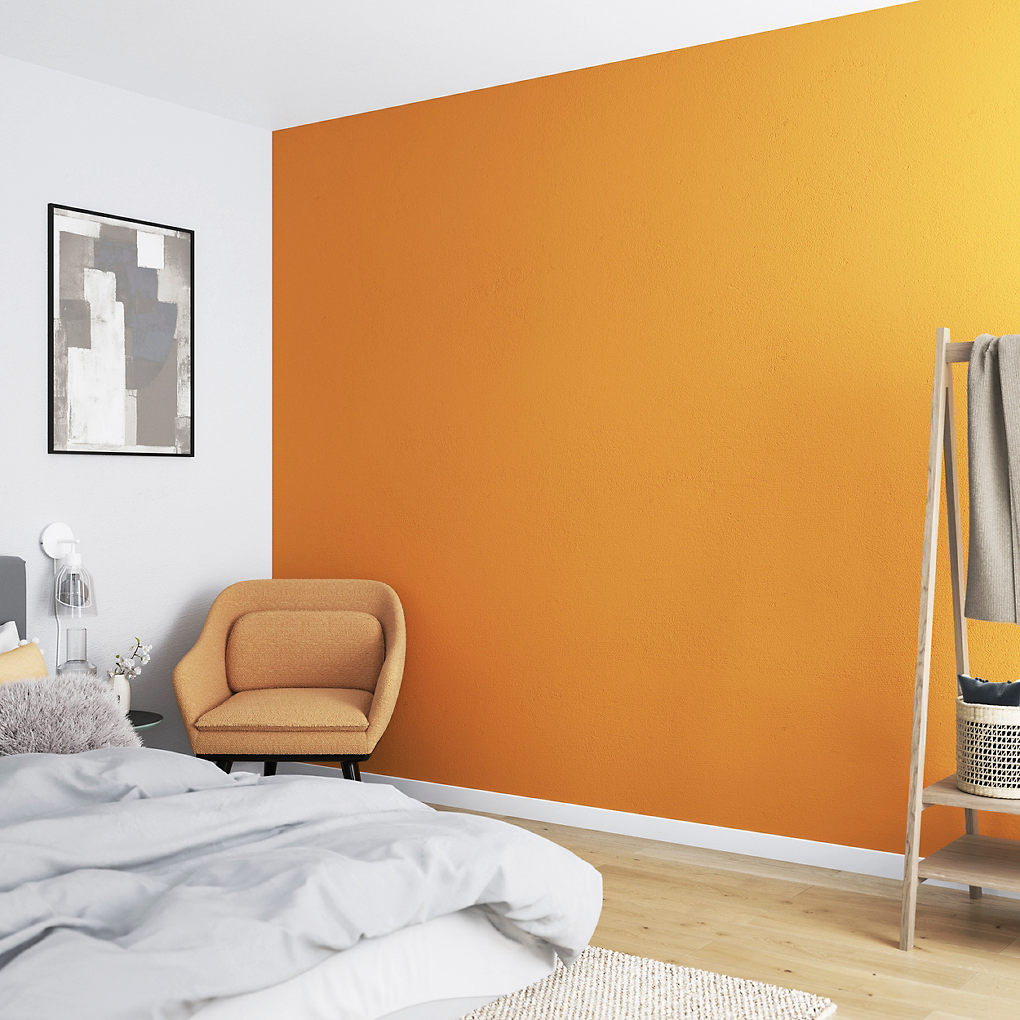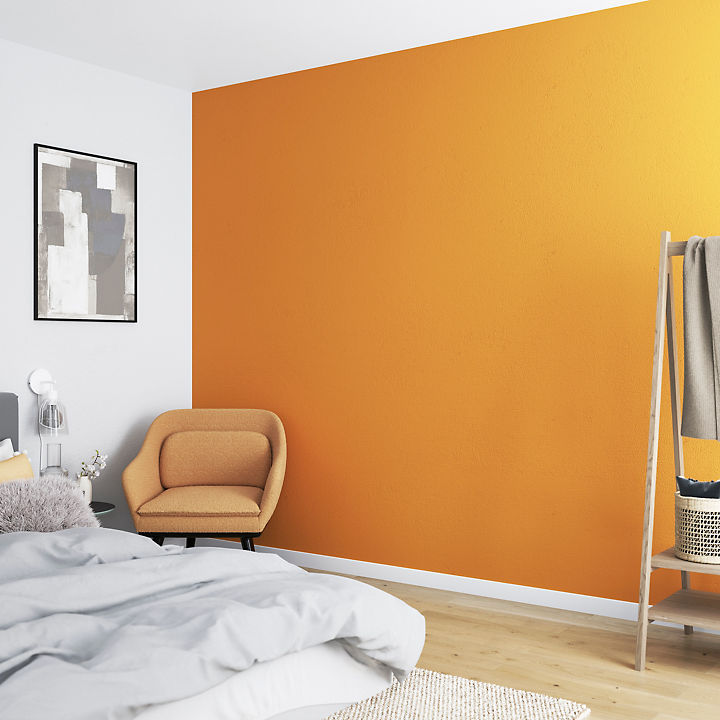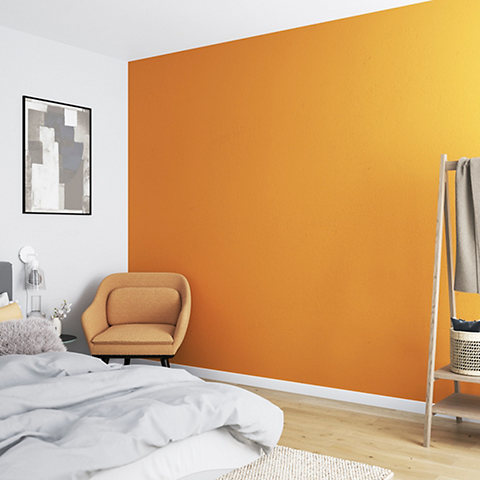 8. Up in the clouds
Brighten up even the darkest of rooms with a dreamy cloud mural. The white clouds and pale baby blue create an uplifting and tranquil mood. Perfect for a living area or bedroom, these feathery clouds will have you drifting off to sleep in no time. Have a go at painting a cloud mural yourself. Simply paint the wall with a pale blue base and use a paint brush to feather on some white paint to create a gorgeous cloud effect.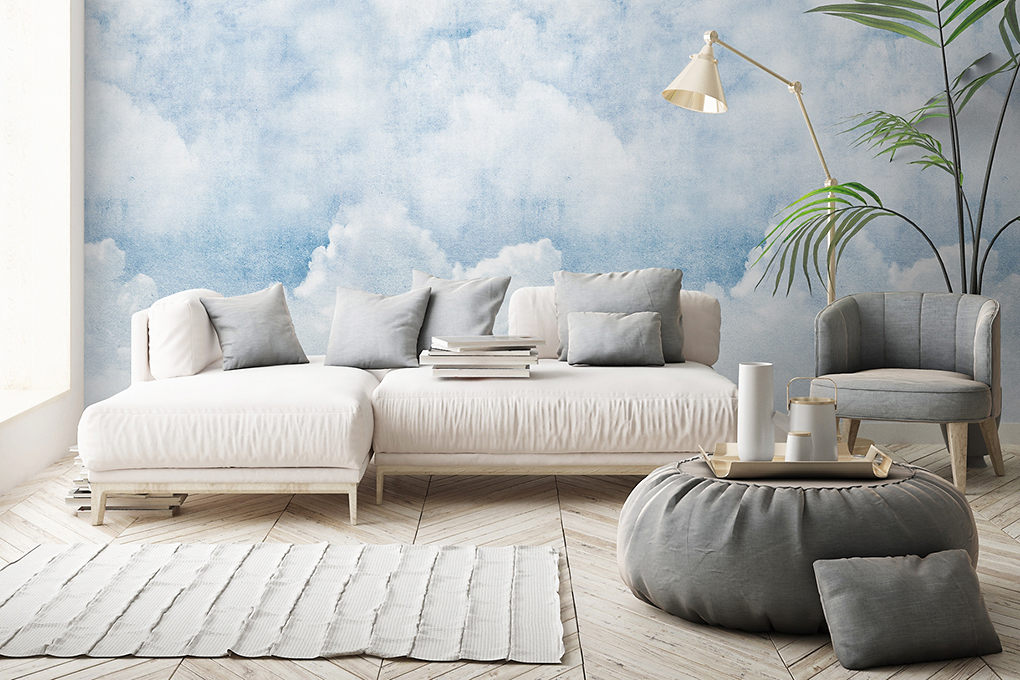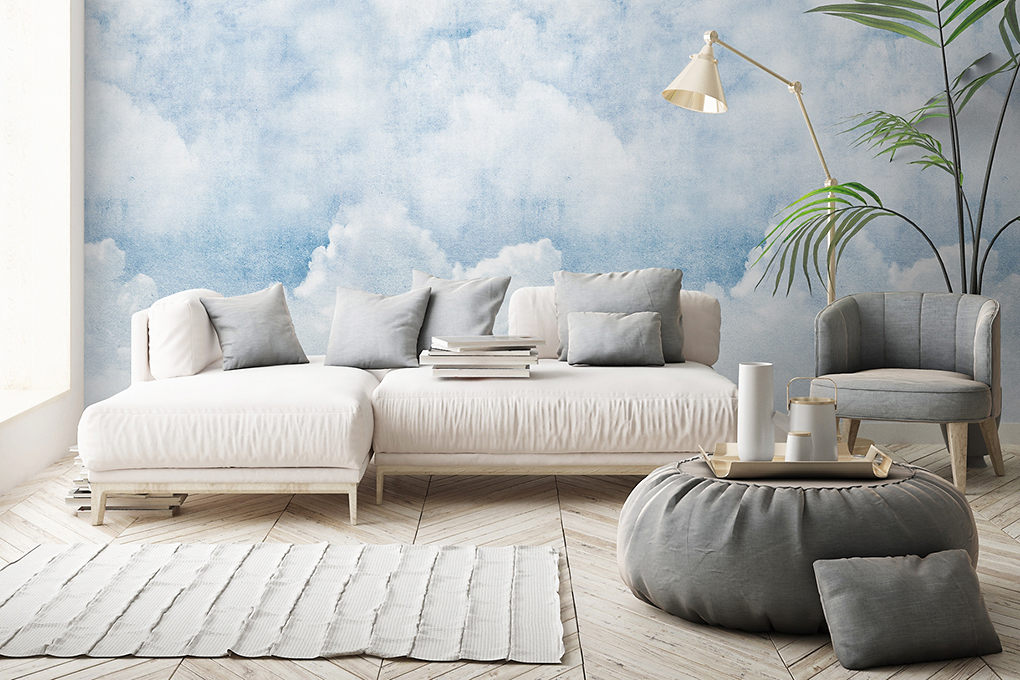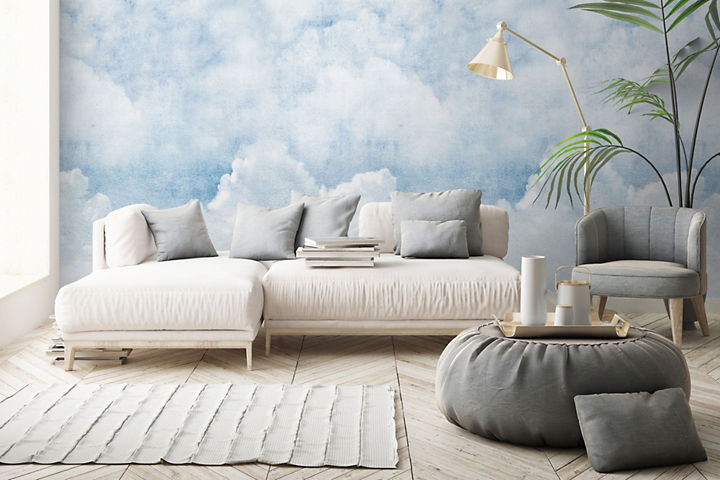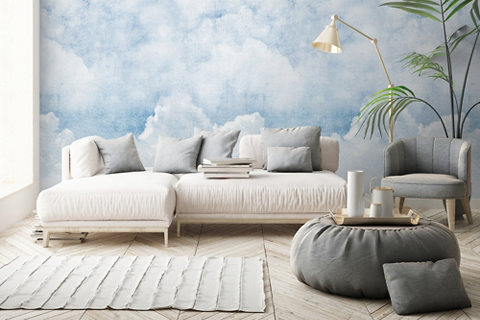 More feature wall inspiration...
Check out some of our customers' incredible feature walls and murals. Do you think your feature wall deserves to be here? Tag us on Instagram using the hashtag #BandQit for the chance to be featured below (and of course, bragging rights to everyone you know!)