How to create the perfect outdoor cinema space
Our top tips on transforming your garden into a magical movie theatre 
There's nothing better than cosying up with a blanket, some comfy cushions, and your favourite drink to watch a film on the big screen. And now, with the help of our simple guide, you can take your favourite films outside and create an open-air movie experience in the comfort of your own garden. 
Skip to...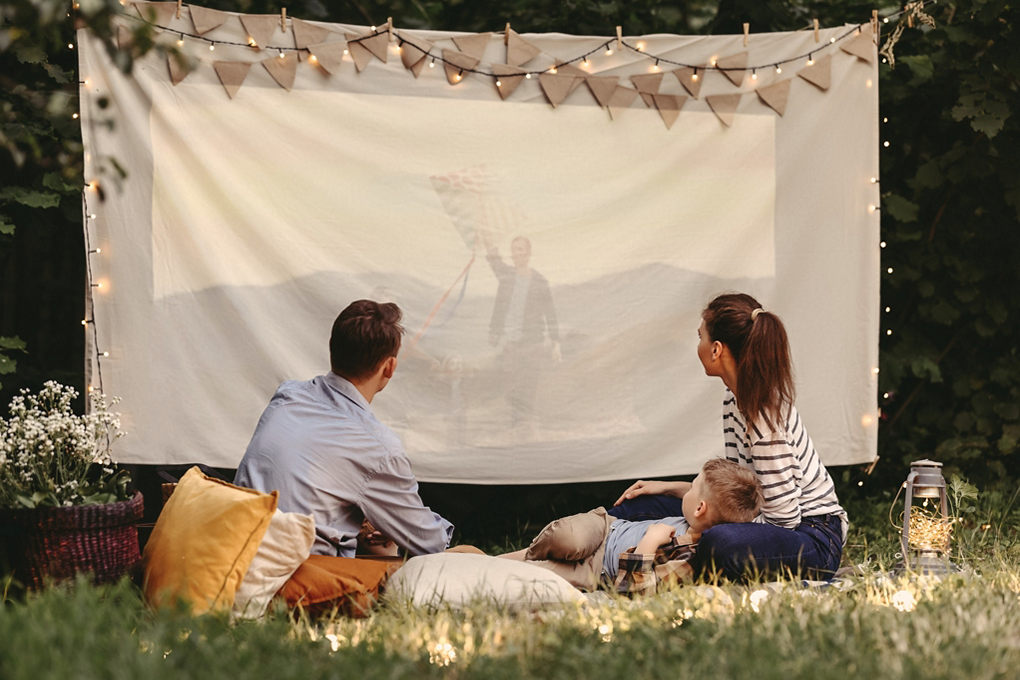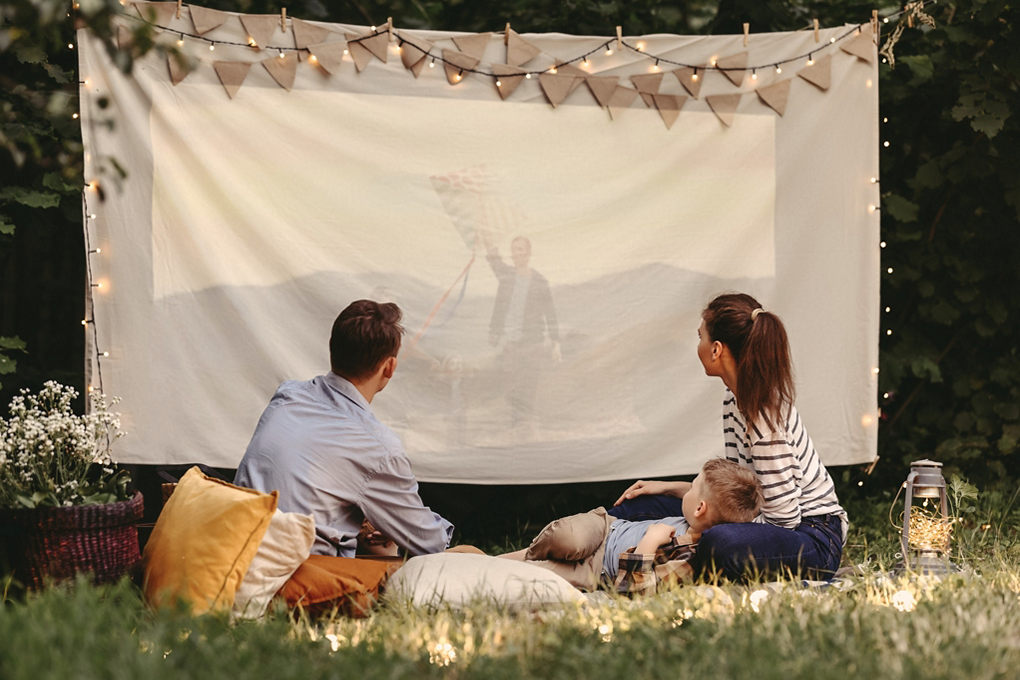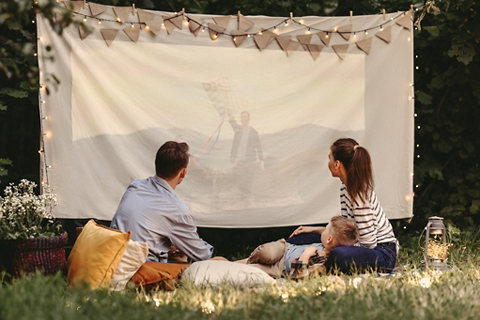 1. Choose a cosy location
The first thing you'll need to consider when creating your outdoor cinema is the right location. The best place for your cinema space is ideally somewhere that's slightly tucked away and sheltered from the wind – as this will be better for containing the noise from your speakers. You'll also want to make sure that you have enough room for outdoor seating, such as a cosy outdoor corner sofa set, beach-vibe deck chairs, or even bohemian-inspired outdoor cushions and pouffes to sit on.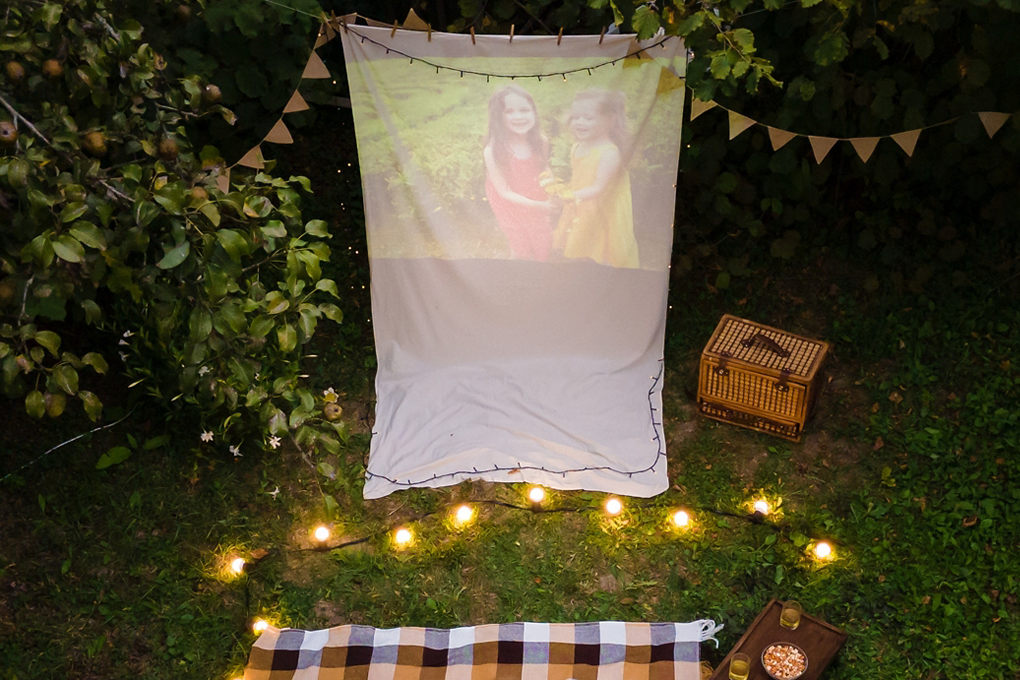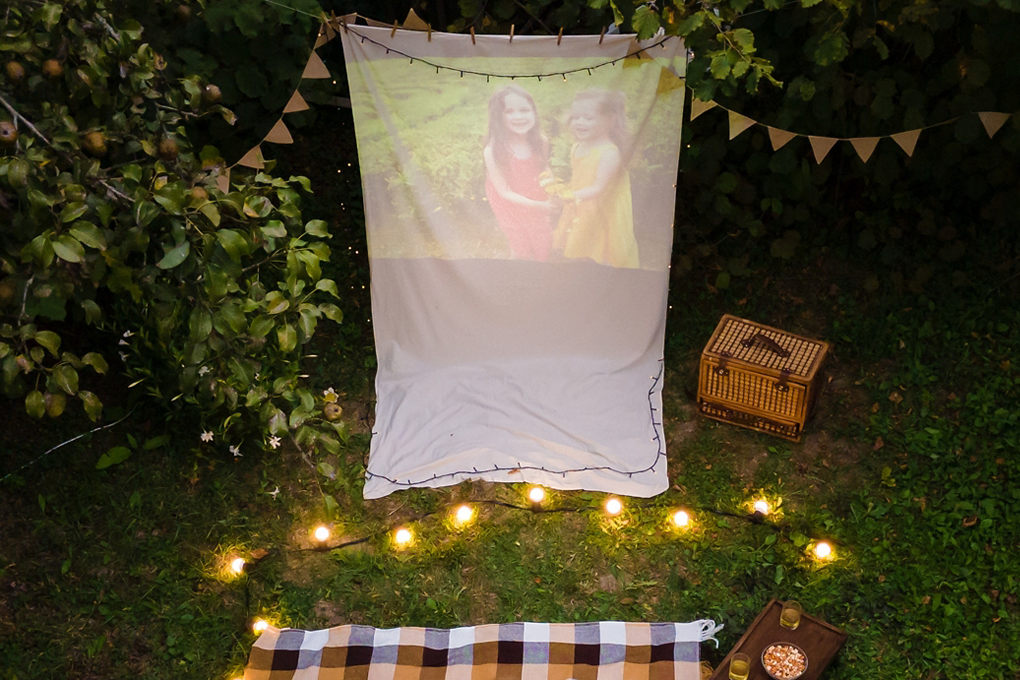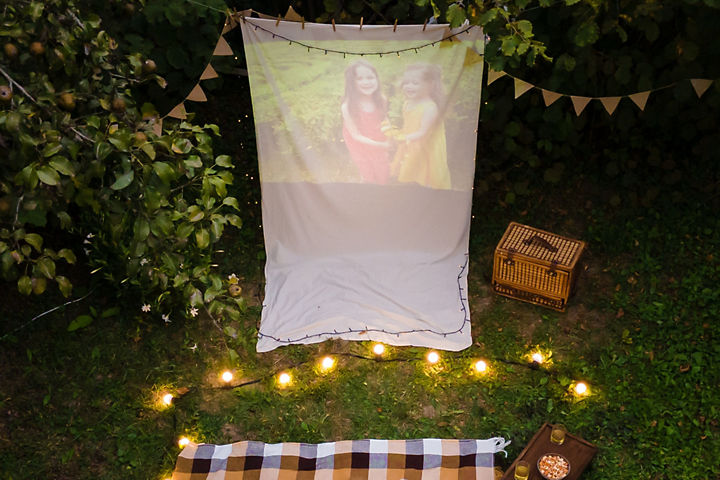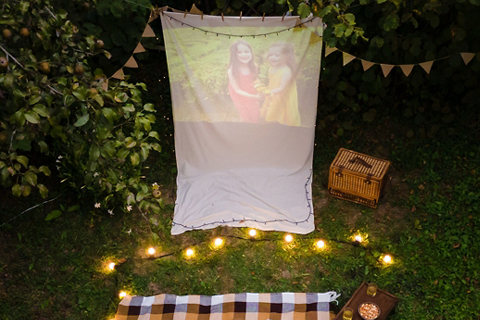 2. Create a projector screen
As well as finding the perfect area in your garden, you'll need somewhere that has a wall for your film to project onto. There are a few cost-effective ways you can set up your projected area – either draping a white bed sheet onto the wall and pinning it, hanging a bed sheet on a washing line with pegs, or even projecting the movie onto a smooth, light space such as the side of a shed. Alternatively, you could invest in a portable projector screen that can be taken down when your film night is over.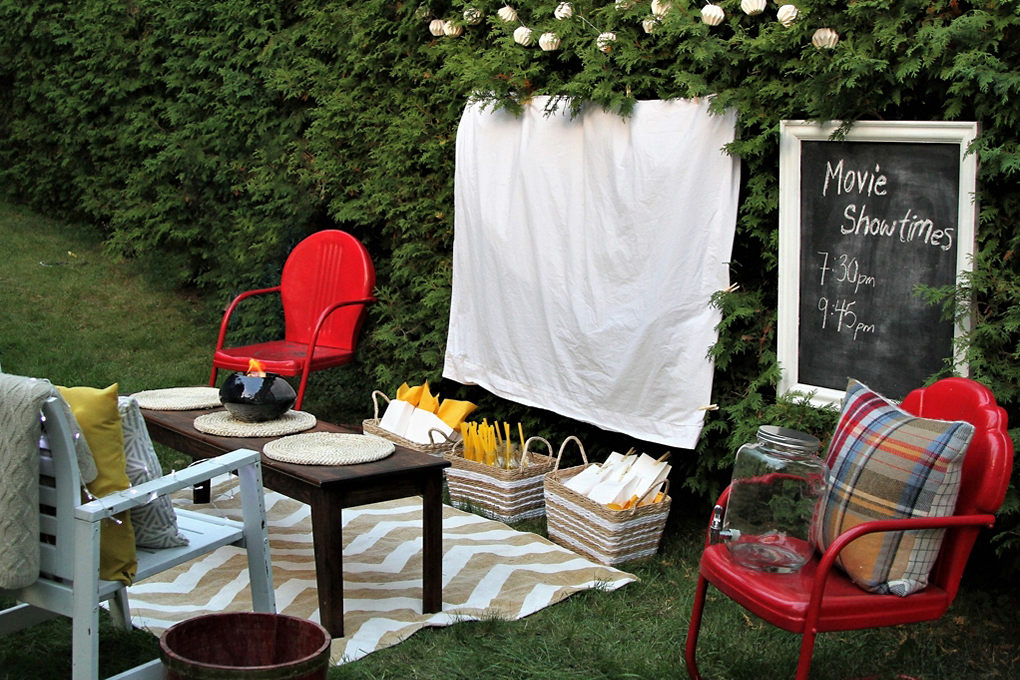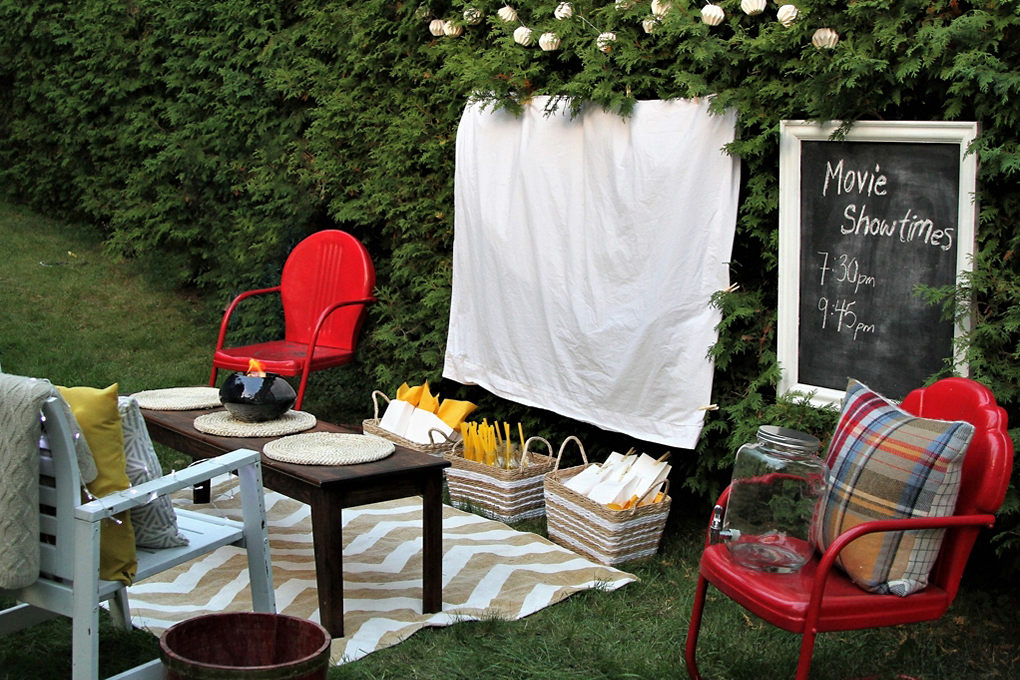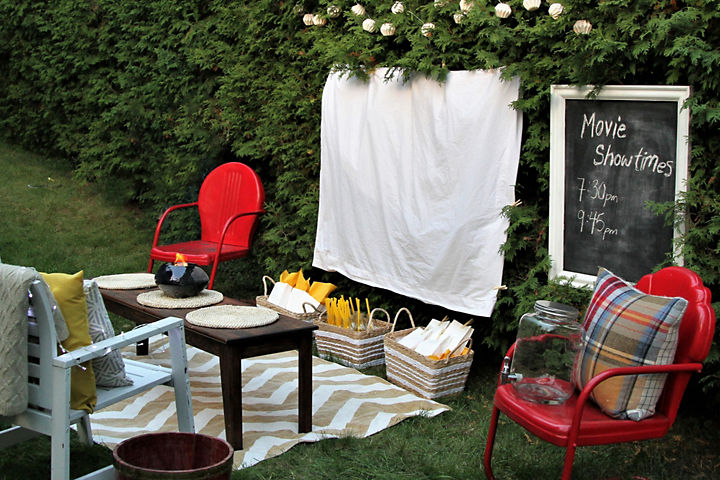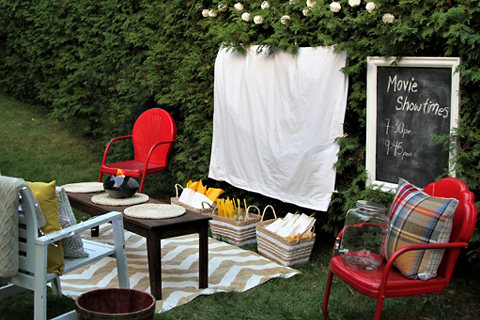 3. Consider a pergola
Pergolas are an ideal choice when it comes to setting up your outdoor cinema. Not only do pergolas provide useful edging for you to hang your sheet on to project the film, but pergolas with retractable canopies also act as a handy noise barrier. Plus – pergolas are the perfect way to create a calm and cosy atmosphere in your garden. Drape outdoor string lights and lanterns to your pergola for the ultimate unwinding space. For more pergola ideas, check out our article on how to build a pergola.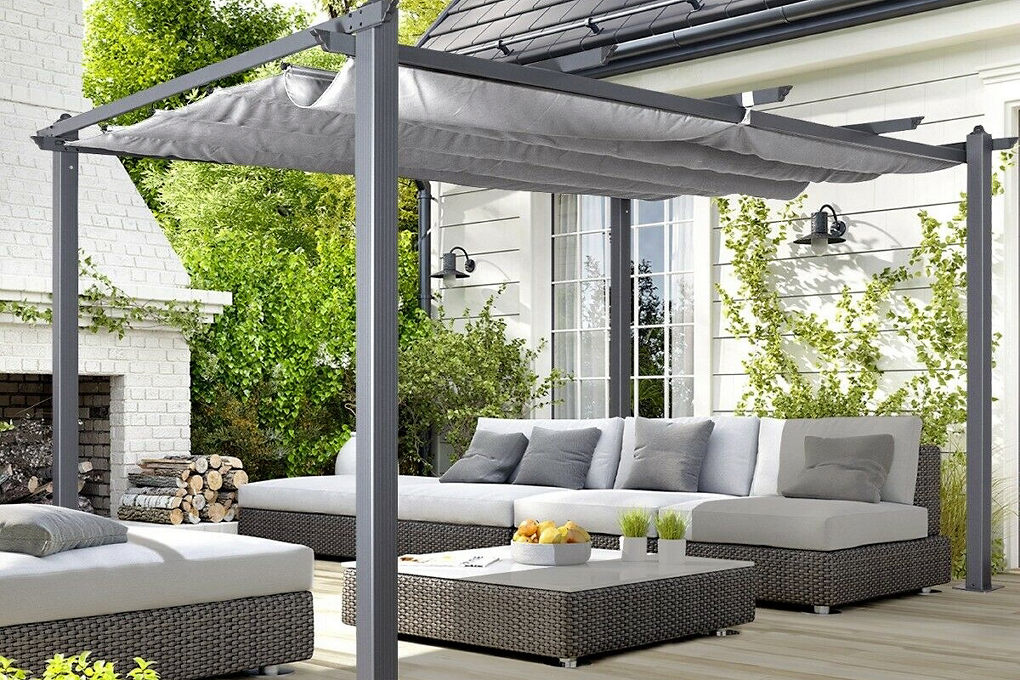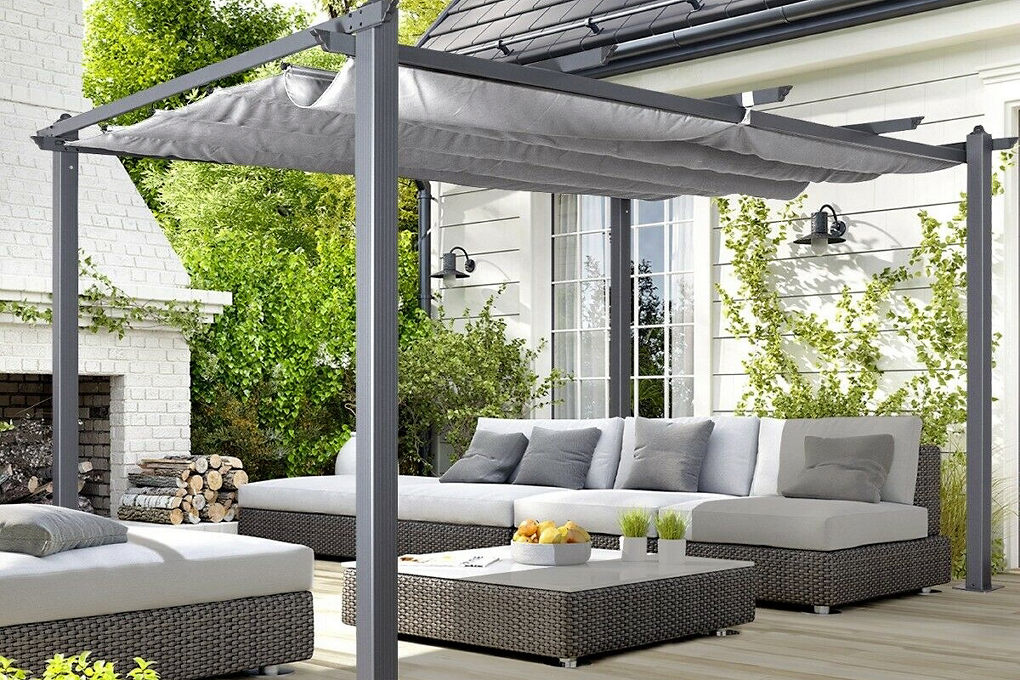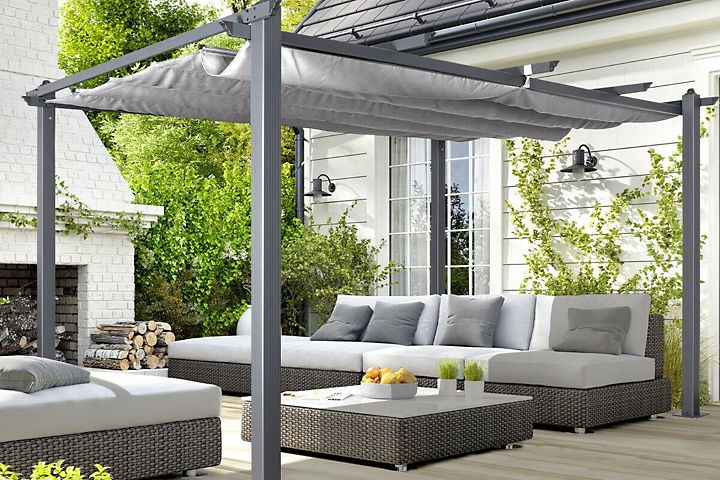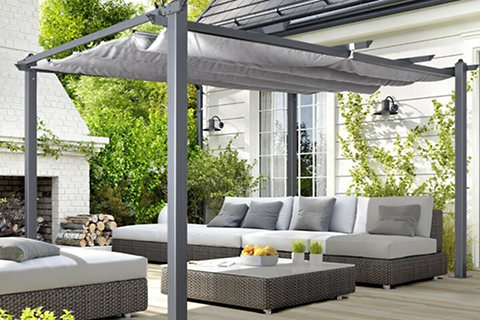 4. Invest in a projector and speakers
Of course, you can't host an alfresco film night without a projector and speakers. There are a wide range of affordable projectors on the market – just be sure to invest in a projector that is bright enough to use in an outdoor area with backlighting. Top tip: check the number of lumens to ensure your projector is bright enough – this is usually around 3000 lumens.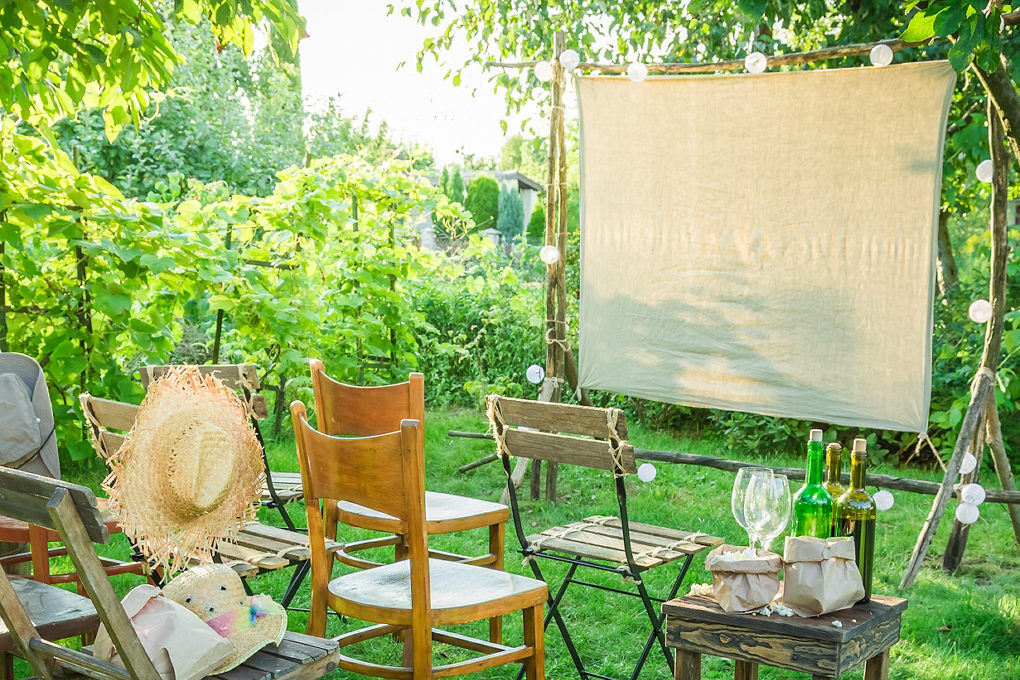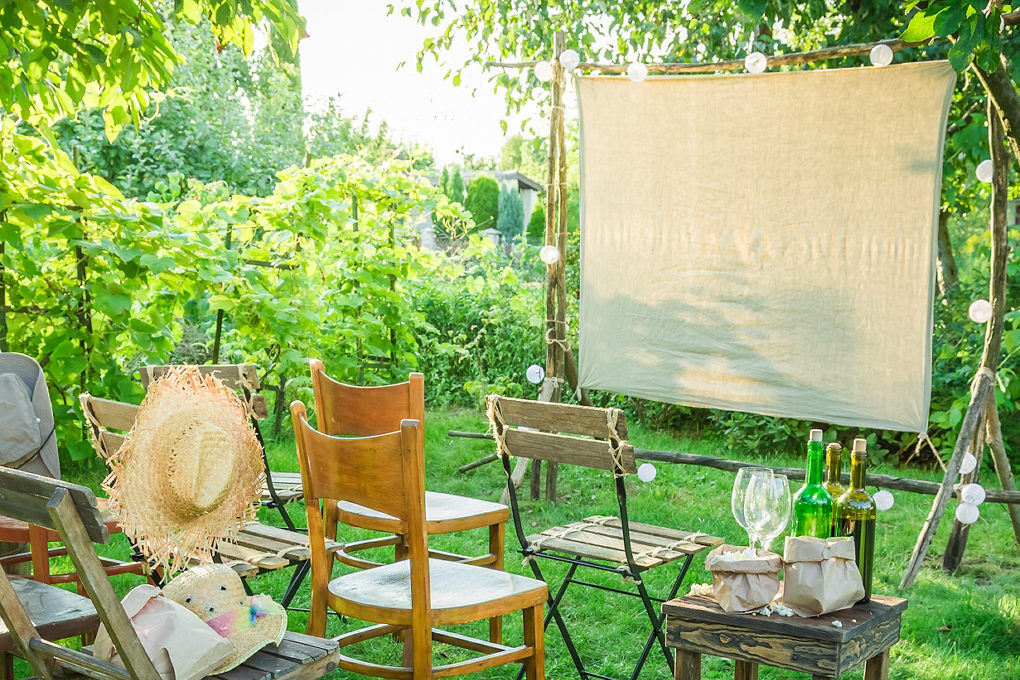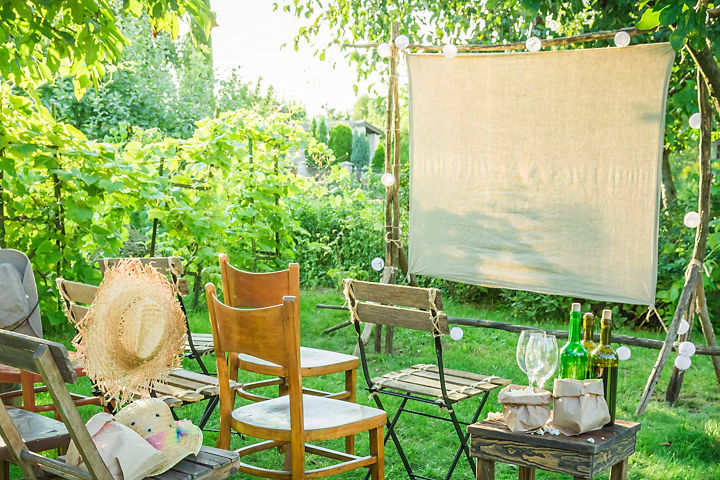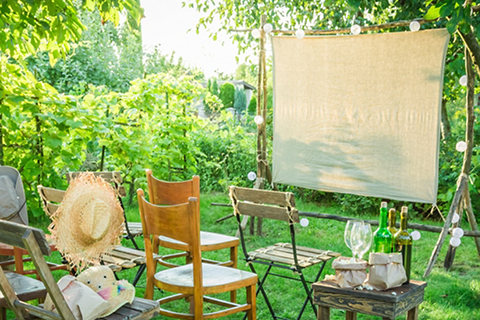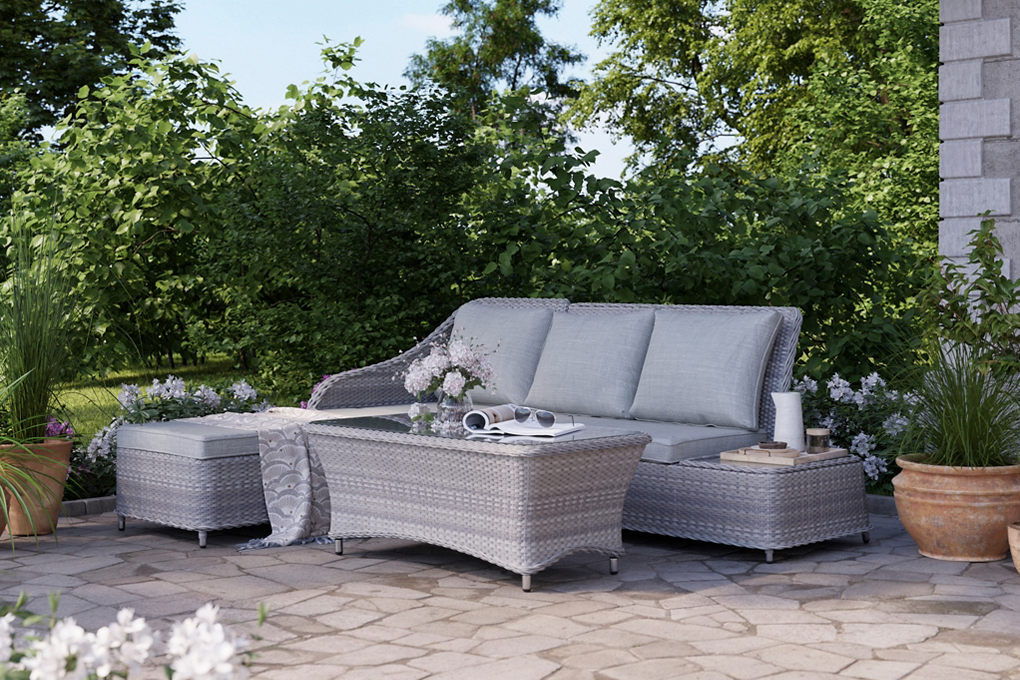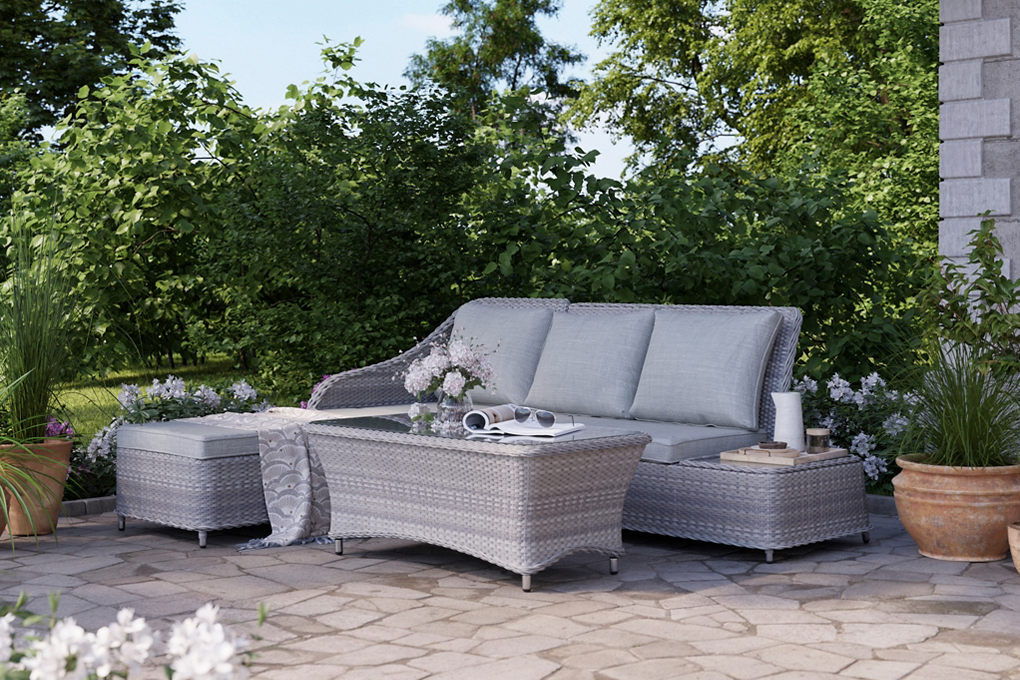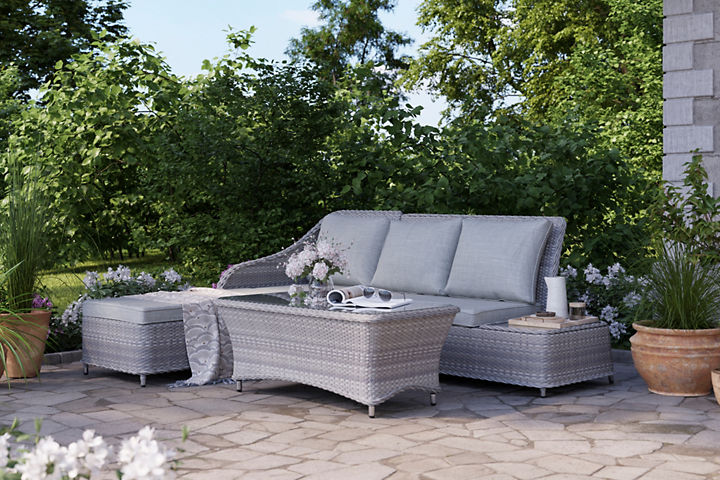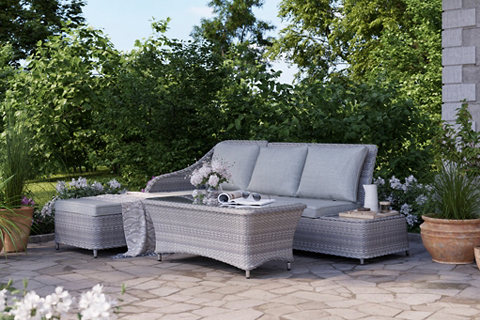 6. Set the scene with outdoor mood lighting
Although you'll want a dark garden to see the projector, you'll still want ambient mood lighting to set the scene – and to see your popcorn! Light up your space by positioning a few stake lights around the garden, finished off with some solar powered lanterns beside your seating area. Stake lights and lanterns are a great choice if you don't want your cinema area to be permanent, as they're easy to move around as you please. Alternatively, you can drape fairy lights around your cinema area for the ultimate mood lighting.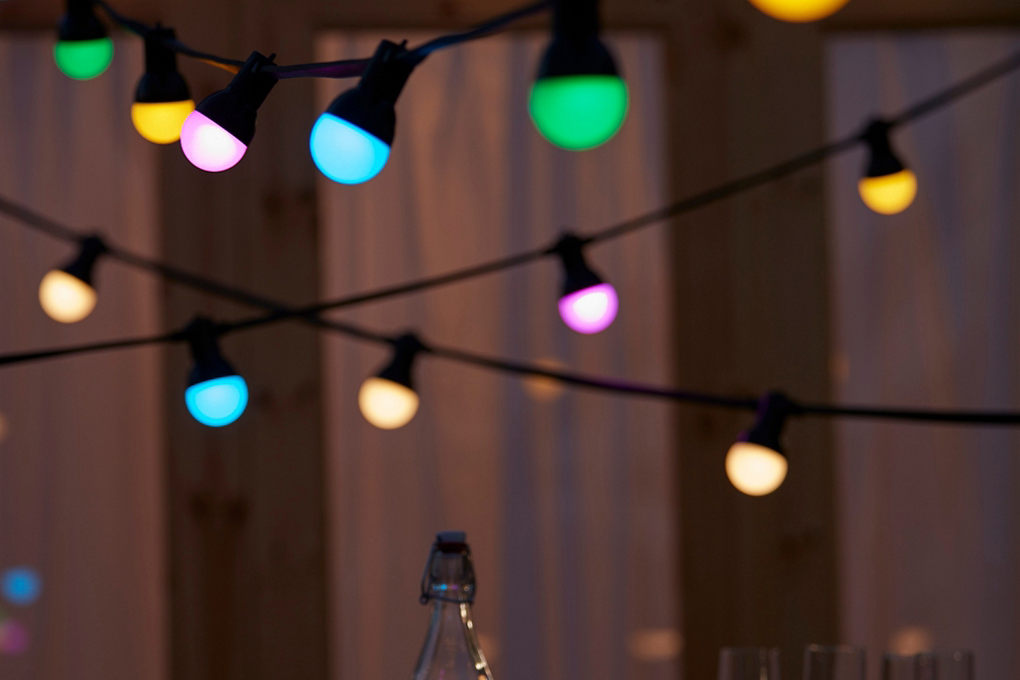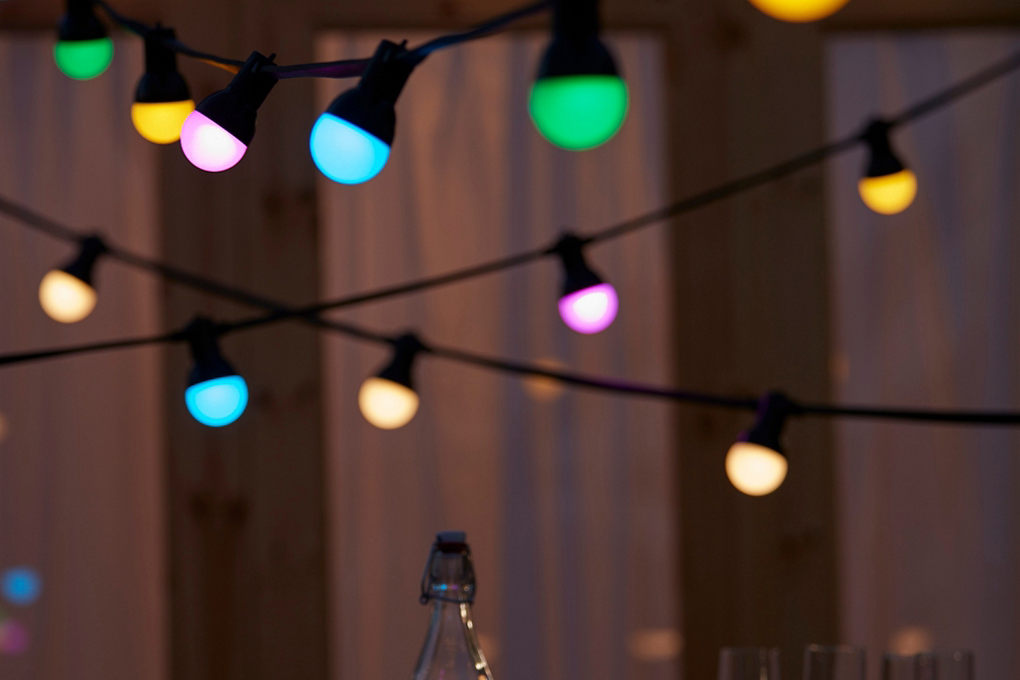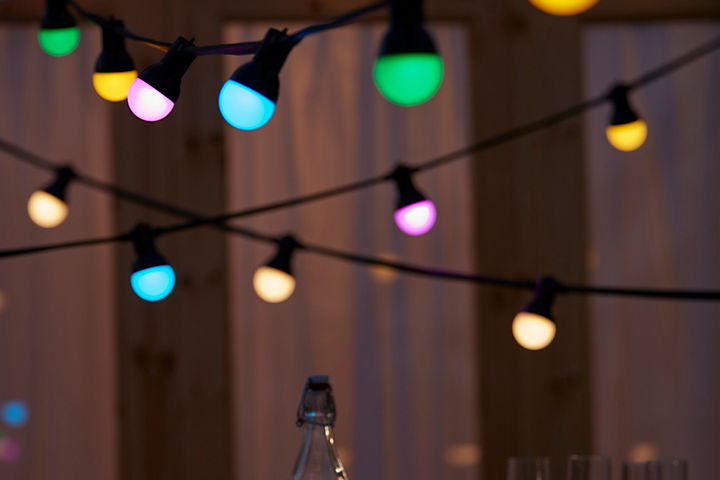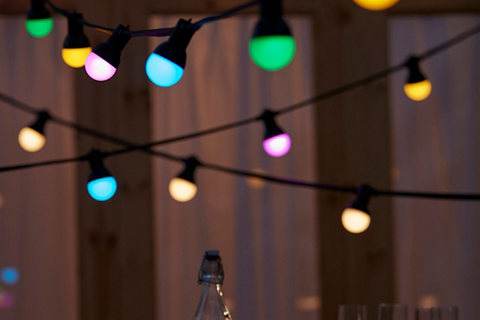 7. Stay warm with outdoor heating
Outdoor cinemas aren't just for summer! You can make the most of your garden cinema space whatever the weather with outdoor heating. Chimineas are an ideal option for your outdoor cinema as the fire is contained within the chiminea, meaning it won't create excess light and dampen your viewing experience. Alternatively, you can opt for an outdoor heater, such as the Autojack portable electric fan heater, to keep you and your guests toasty all night long. Don't forget – you'll need an external power source or an extension lead to power your electric heater.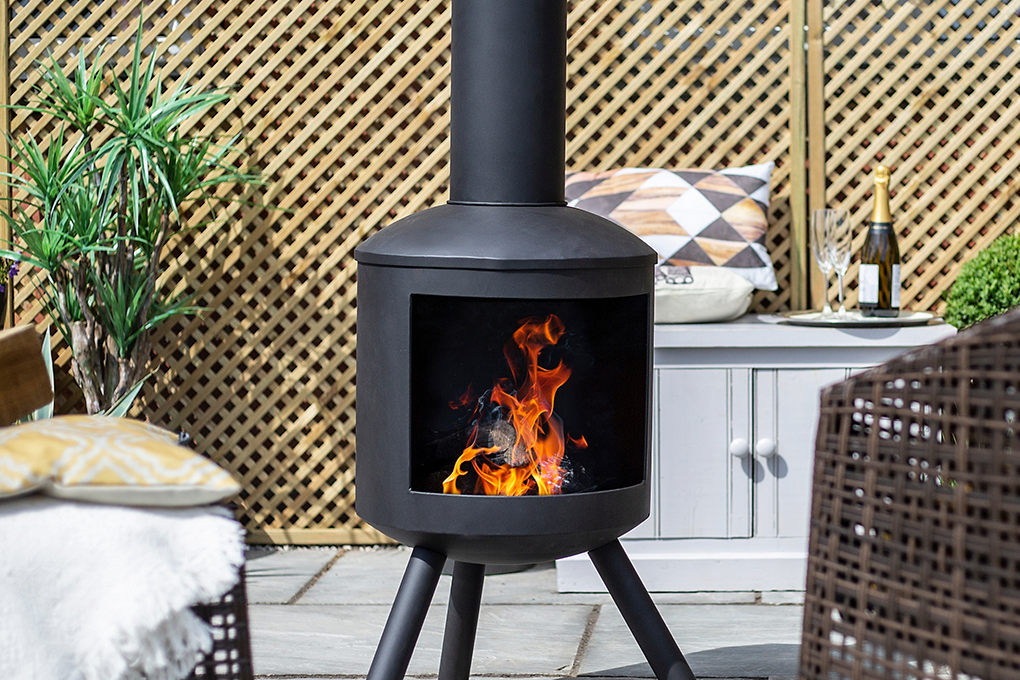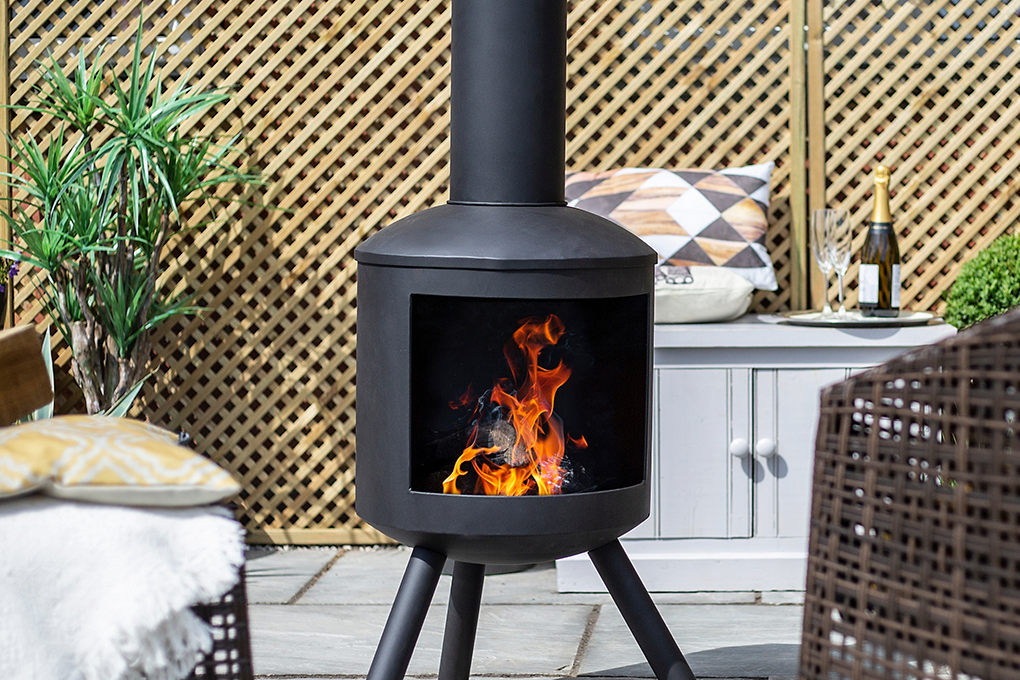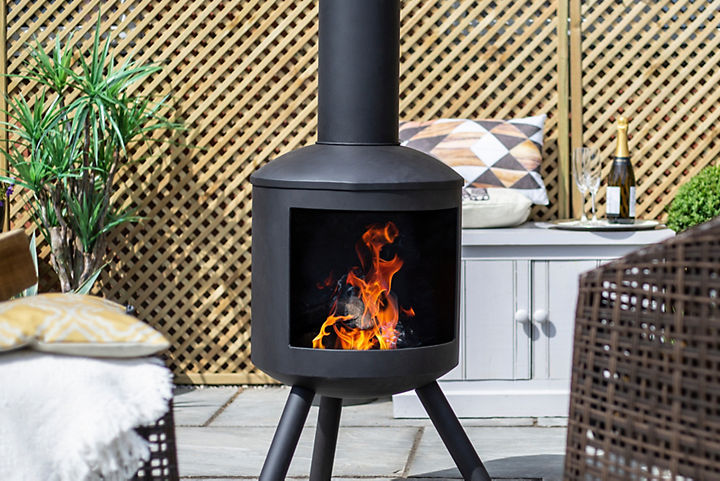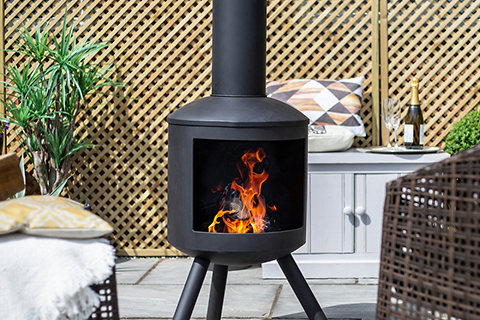 8. Don't forget the snacks
Once you've wowed your guests with your idyllic cinema space, you'll want to show off your hosting skills by providing delicious drinks and snacks. Think cinema style sweet and salty popcorn, pick n mix sweets, crisps, and fizzy pop in jars. You and your guests will feel like you're at the movies! Don't forget – you'll need somewhere to put your drinks and snacks. If you don't have an outdoor table, we recommend placing an outdoor cool stool next to your seating. Not only will it keep your drinks cool, but it'll also act as a table to place your confectionary.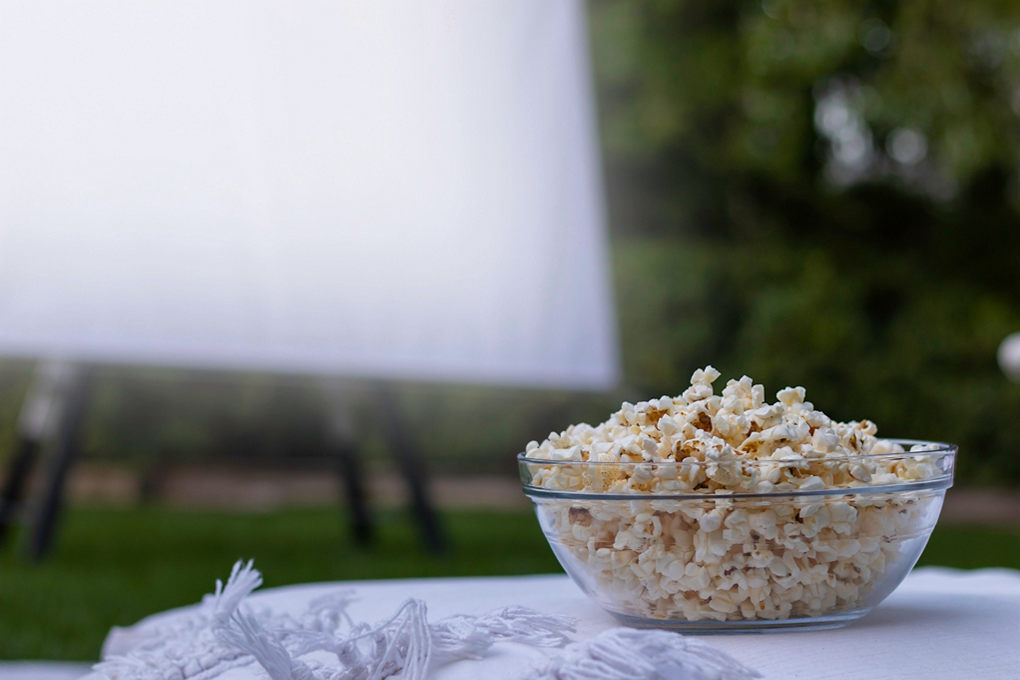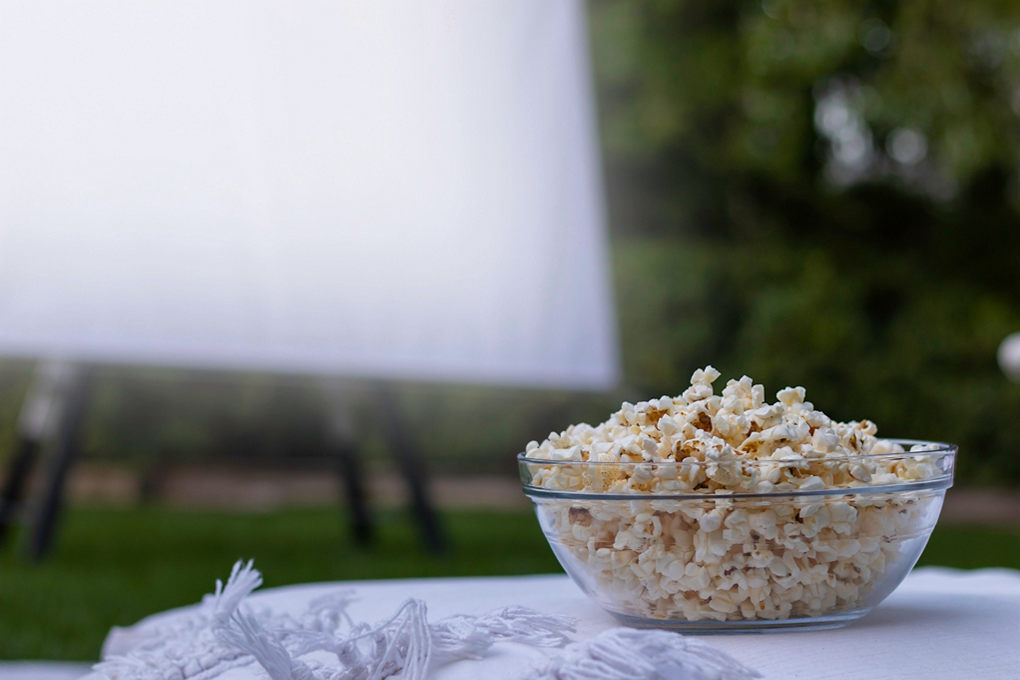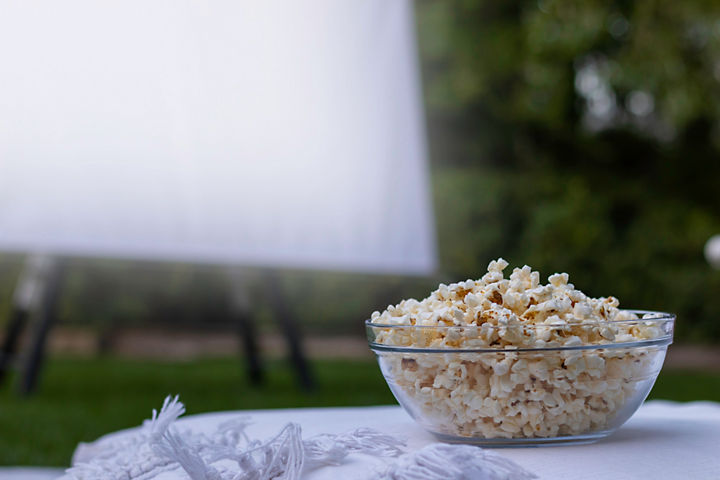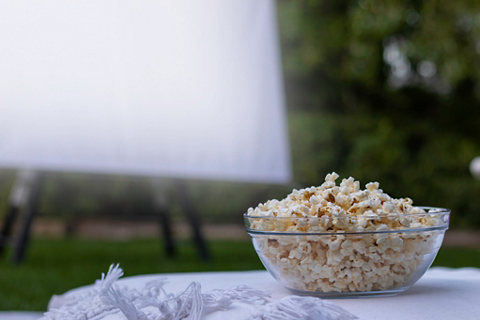 Time to get started
Favourite film? Check. Projector? Check. White sheet? Check. Outdoor seating? Check. Drinks and snacks? Check. With just a few simple steps you can transform your garden into a chic cinema space that'll leave all your guests green with envy. Ready to start your transformation? Discover all things outdoor and garden today.