Zoning a space with wallpaper
Using wallpaper to zone a space
Are you creating a special area in your home for a particular activity – such as a workspace? A clever and creative idea is using wallpaper to clearly define the area.
If you've not thought about this before, it's not too tricky to do and the results are really effective.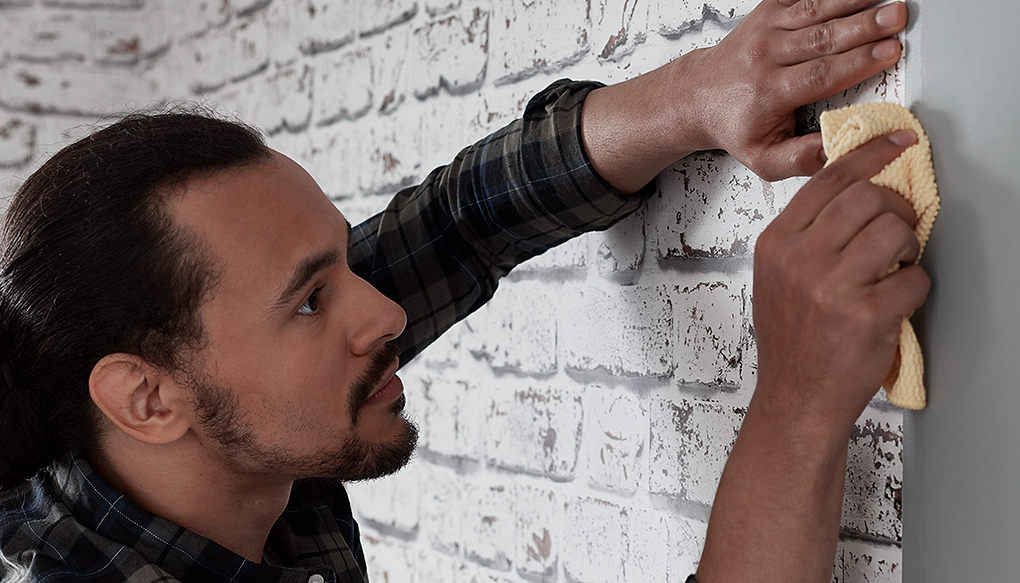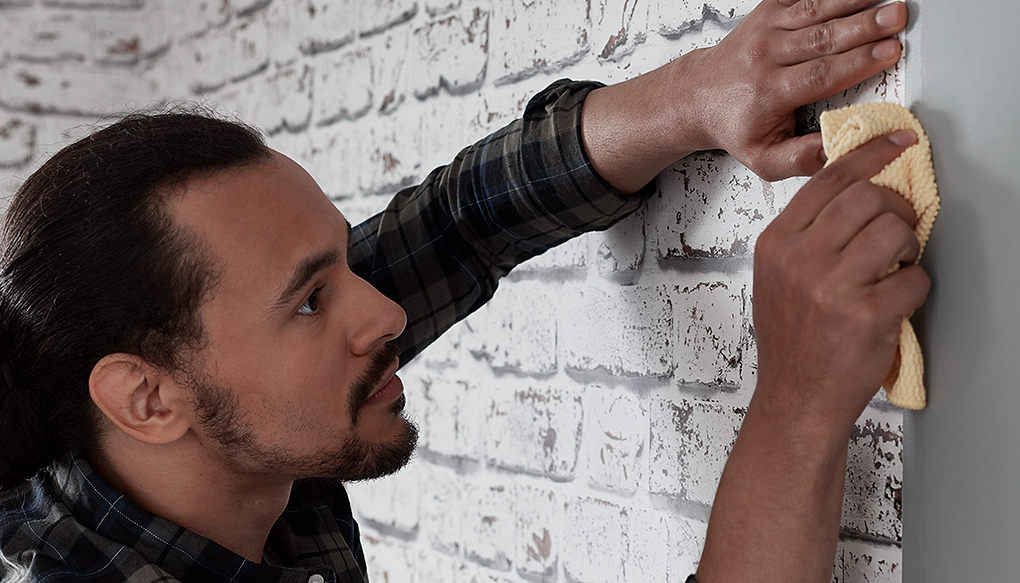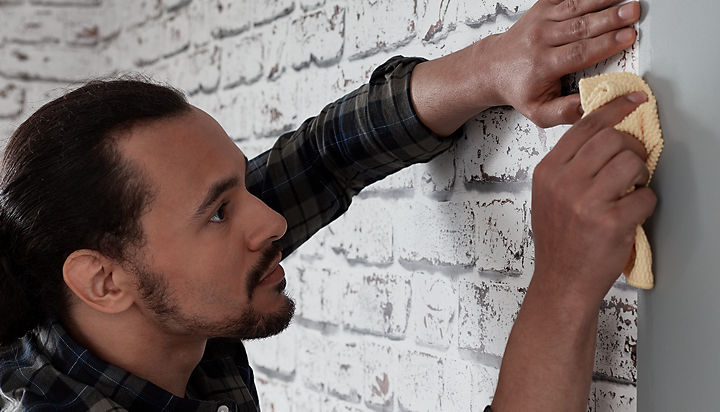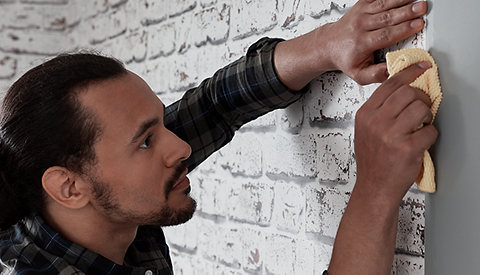 ---
You only need a couple of strips of wallpaper around the desk area. Choose a colour that blends with the rest of the room. Try not to be tempted by lots of really busy and distracting patterns. A mini print or small geometric design would work well for a smaller area.
That's not to say that a large scale, high-fashion, bold paper won't work for you. If you have a large, light-filled area that can take it, then you go for it! Get creative and have fun.
If patterns aren't your style, a solid pop of colour within an otherwise neutral room can be really effective.
If you'd like to create more of an architectural feature, try a natural design such as exposed brickwork.
Or bring the outside in with a leaf print or tree inspired design. How great would that look in your home?
How about letting what you do inspire the wallpaper? Into crafts, IT, travel? Pick a paper that draws on that. Or for some real drama, why not frame your wallpaper and hang it on the wall? Now, that's a talking point!
---
Vinyl wallpaper is a good choice if you're not a wallpaper-hanging pro and you're doing the job yourself. They are the easiest papers to hang, keep clean and remove. Give it a go. It's not as tricky as it seems, and by starting off papering a small area like this is good way to kick-start your confidence.
Bear in mind, it's best not to choose a shiny paper if your walls are bumpy as this will accentuate any imperfections. A texture wallpaper would be ideal here.
Remember, the featured area is intended to act as a zone, so limit the wall art and shelving so it's not hidden from view.
You'll be more likely to make use of the space, and get that important work done, if you feel happy and proud of your new, cool workspace. So get started!
---