How to choose a kitchen worktop
Your ultimate kitchen worktop buying guide
From spillages to buttery fingers, our worktops put up with a lot, and they never kick up a fuss. As the place where you chop, clean, and prep food, it's essential to have a durable kitchen surface you can rely on. Whether you're hosting a glamorous dinner party or cooking up a storm with your latest cookbook, you'll find a stylish and hard-wearing option at B&Q.
Take your pick from solid oak or custom-made granite to the latest laminate trends. With so many options out there, it can be tough to whittle it down to just one. Don't worry, we've done the hard work, so you don't have to. Carry on reading for a breakdown of our worktop materials, colours, and finishes, so you can pick the right one for you. No matter your budget, we've got the ideal worktop to complete your kitchen.
Already picked the perfect worktop, but need some help looking after it? Read our worktop care guide to keep your kitchen surface looking it's best.
• Which worktop material can I choose from?
• Which worktop colours can I choose from?
• What else do I need to finish the look?
• How to install your new kitchen worktop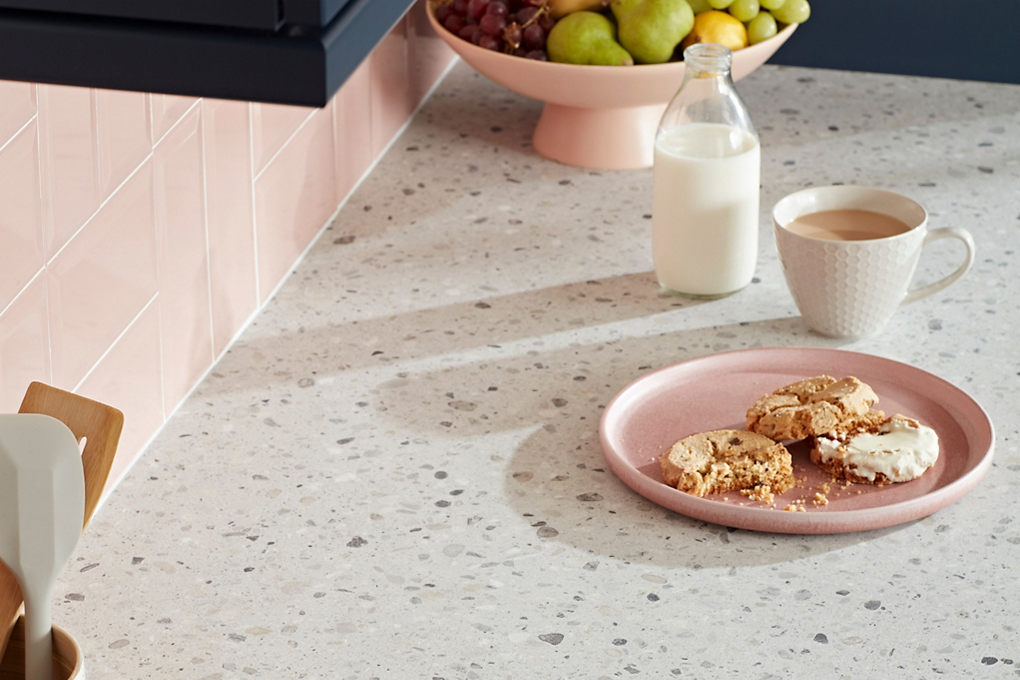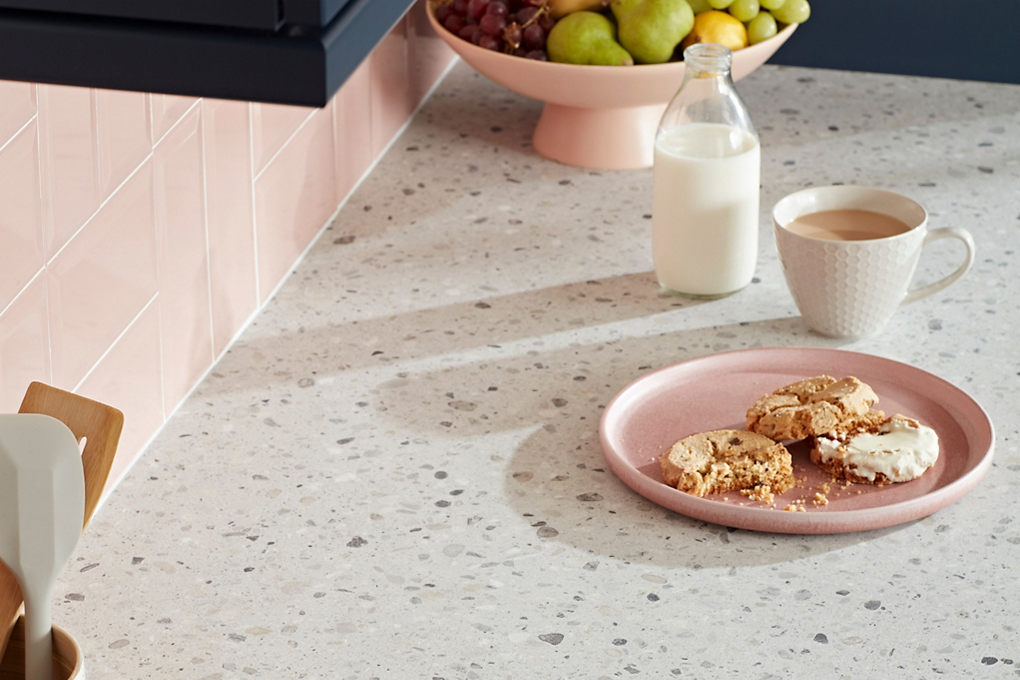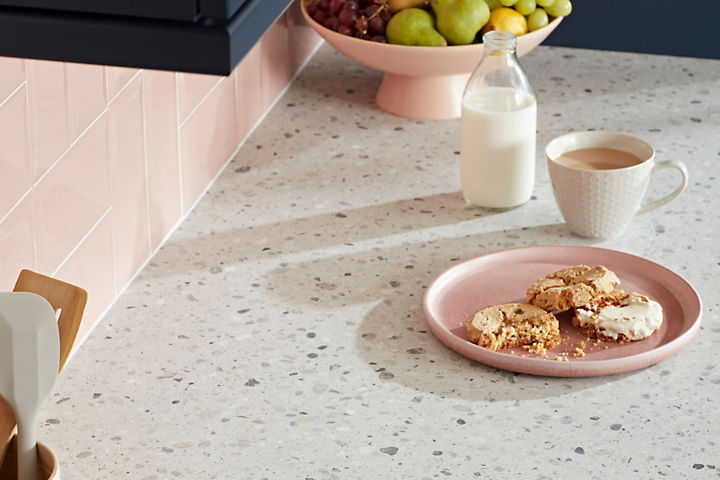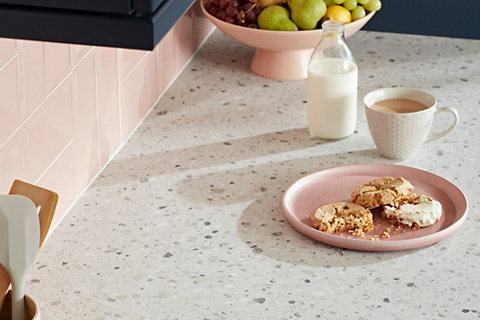 Laminate worktops
Laminate worktops are a popular choice among many. Why, you ask? Well, they're great value for money, easy to install, and a breeze to clean and maintain. And thanks to our new technology, we're able to provide you with a better look and finish than ever before. This means they've become a high-performance choice for busy kitchens.
Solid acrylic worktops
Solid acrylic worktops offer superior heat, scratch, and water resistance with no need to have to edge your worktop. All our acrylic worktops have better heat, scratch, and water resistance than regular laminate. They're made from the same surface all the way through, giving you a double-side finish with no edging required.
Worktop installation
You've chosen the perfect surface for your kitchen, now it's time to fit your new worktop! Read our how-to guide for advice on installing a kitchen worktop, or if you're not feeling up to it yourself, make use of our installation service. Book a free planning appointment with one of our showroom advisors to find out more about ordering a bespoke worktop, and for advice on any other part of your kitchen project.