How to work safely in the loft
Top tips on staying safe when tackling a loft project
Heading up into the loft rarely sounds fun. Often it can be a quick trip up there – to dust off the Christmas decorations or pack away unused items. But sometimes loft jobs can take a bit more time and that's when you need to think about safety. Whether you're insulating the loft, lagging water pipes or simply taking measurements before starting a loft project, it's important to be aware of the hazards when working in the loft.
To help, we've pulled together our top tips to help keep you safe when working in the loft.
And for more advice on safely completing DIY projects, including ladder use and dealing with asbestos, head to our home improvement article.
Loft safety advice
Plan the loft project in advance
When considering a loft project, try to pick the best time to complete it. As an unheated part of the house, long periods of time up there can be uncomfortably cold in winter. While as a stuffy spot with little ventilation, warm summer weather can leave you feeling hot and bothered. Try to find a time when it's not too cold or too hot to get the job done.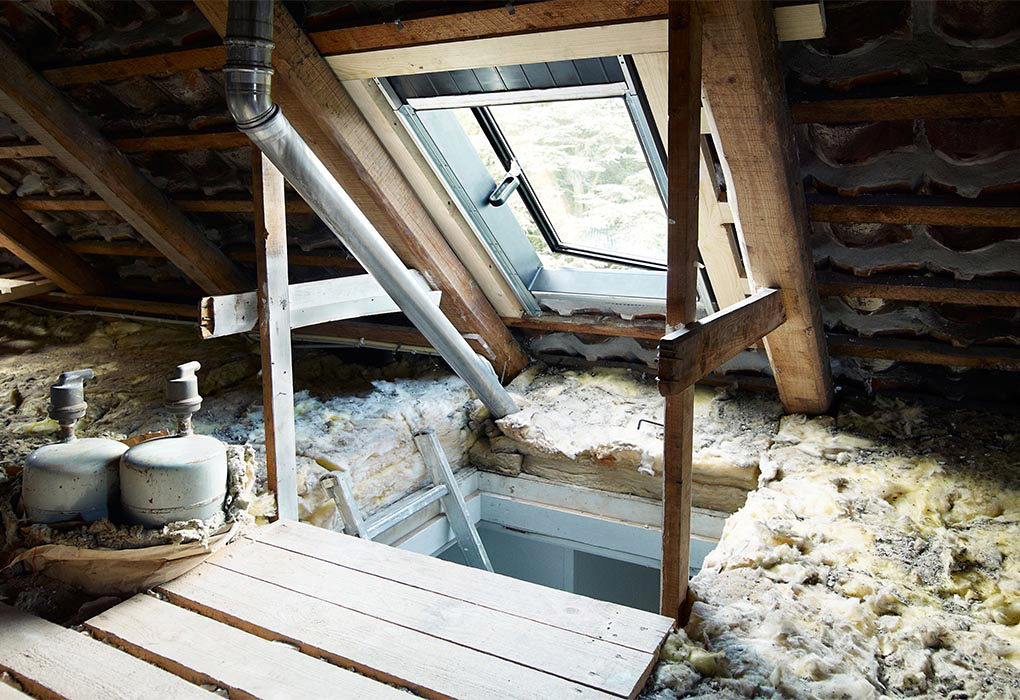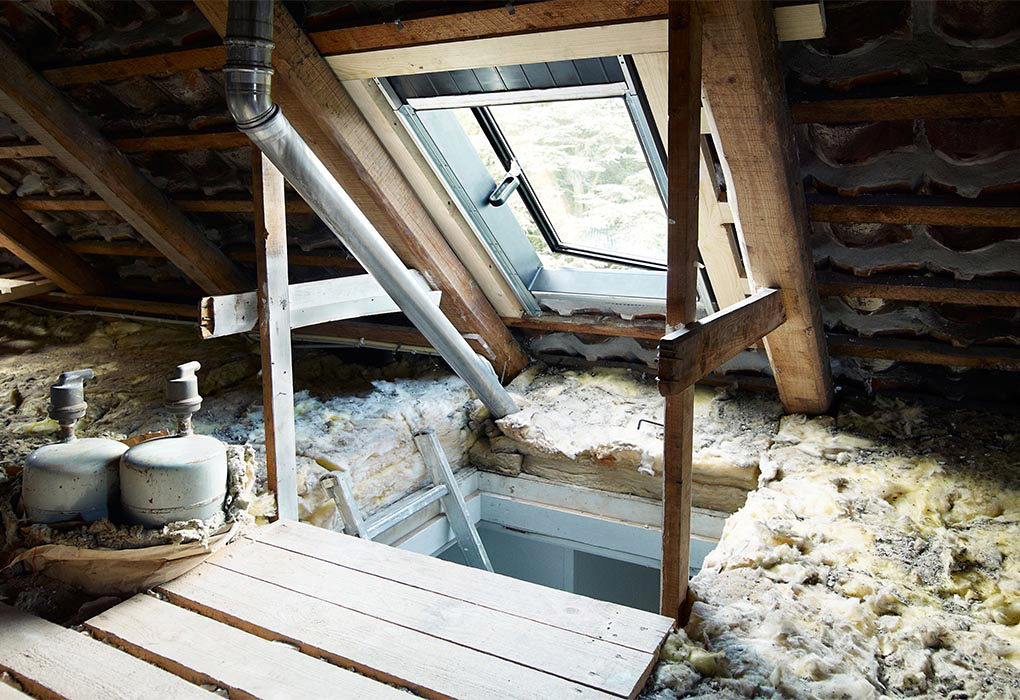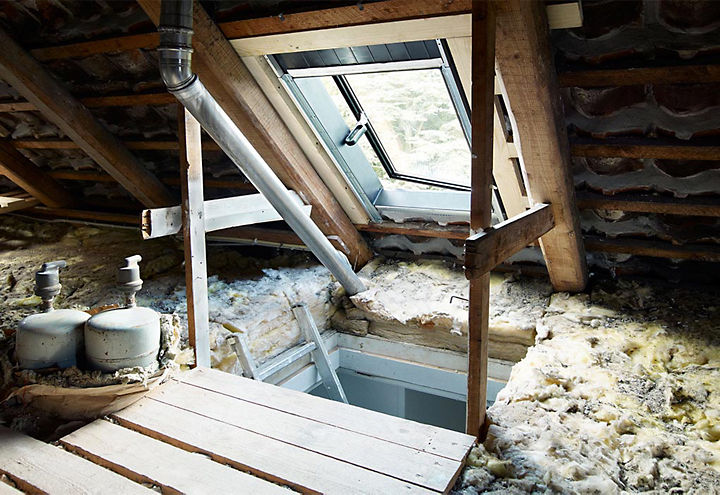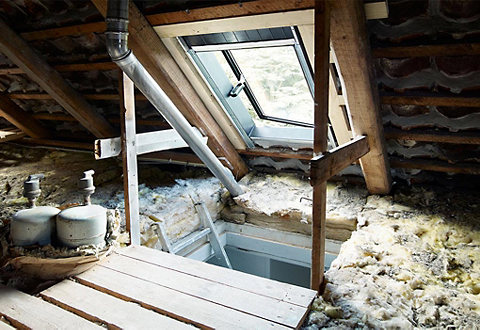 Wear protective clothing
Lofts often have 'loose' (not encapsulated) floor insulation and the fibres from that, along with the dust, can become an irritant. To protect against this, we advise wearing suitable clothing and safety wear. What you wear is dependent on what job you're planning so do, so choose what's best to wear for your loft task. Here's our full list of recommended protective clothing:
- Long-sleeve top/ hoodie – tuck the cuffs into gloves to keep all skin covered up. Hoods are ideal as they protect the head.
- Long trousers and/ or coveralls - look for coveralls with hoods and tuck the ends of trousers into socks. These should be worn if laying any type of loft floor insulation.
- Dust mask – to prevent inhaling any loose insulation fibres or dust. Dust masks are rated by the level of protection they offer, ranking from FFP1 to FFP3. The higher the number, the greater the protection. We recommend a FFP3-rated disposable dust mask when working in the loft, especially when handling or cutting loft insulation. Look for ones with a valve for easier breathing. Adjust the fit once the mask is on to keep it snugly and comfortably in place.
- Protective gloves – essential if laying glass mineral wool floor insulation. We recommend opting for lightweight protective work gloves.
- Safety goggles – to protect your eyes from dust and any insulation fibres. Again, vital if cutting or laying loose loft floor insulation. Goggles provide greater protection than safety glasses as they offer sealed protection.
- Knee pads – ideal if your loft work involves much kneeling, such as laying loft floor insulation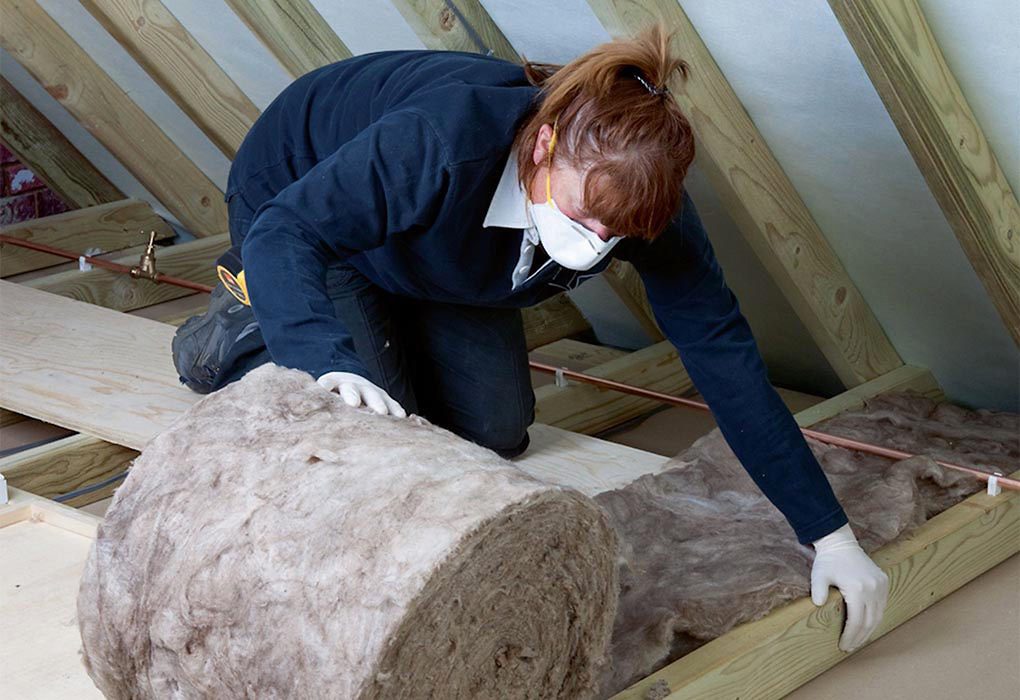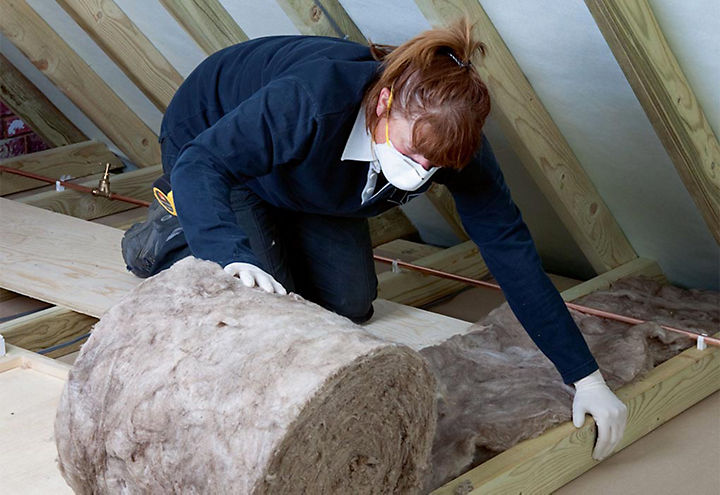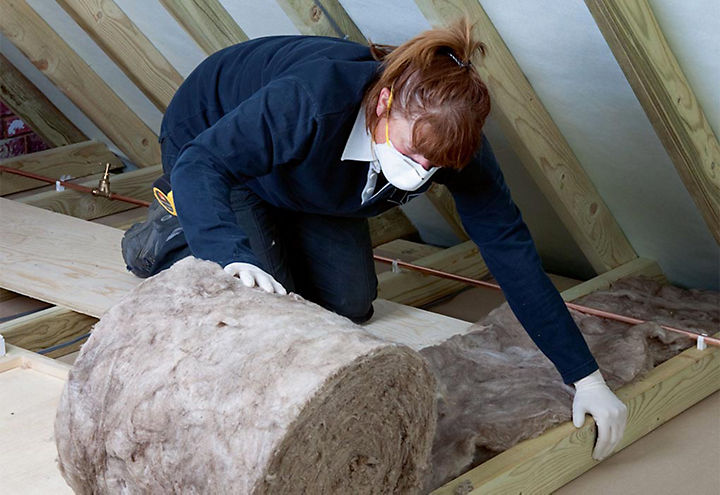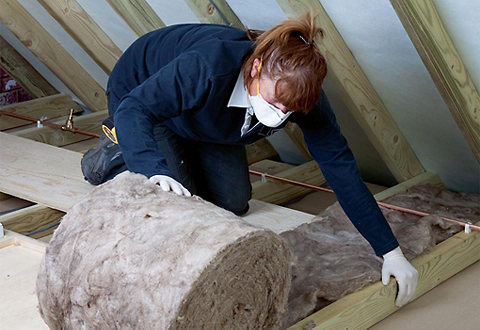 Have everything ready to go
Reduce trips in and out of the loft by checking you have everything you need before you head up there. This includes all the tools and materials for your loft job; as well as that everyday must-have – the mobile phone. We recommend always carrying a fully charged mobile phone with you whenever working alone in case of accident.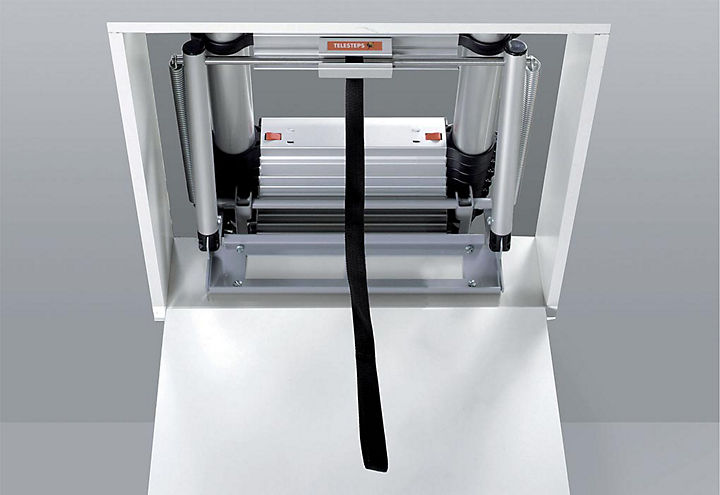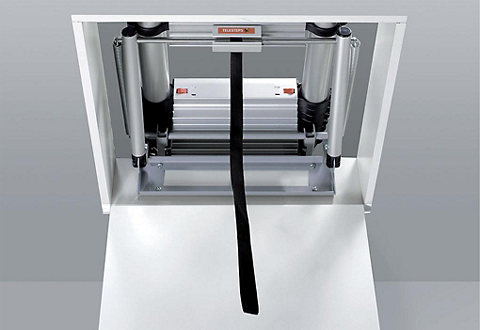 Top tip: Invest in a tool belt
Why not hold all your tools and items in a handy tool belt? Great for quick and easy access to regularly used items, our selection offers different types to help you find the right one for your home improvement job.
Ensure safe loft access
Before heading into the loft, be sure to tell other members of your household that you're going to be working in there and to keep your access route clear. Moving in and out of the loft can be difficult and the last thing you need is to have toys or other household items left blocking your way.
When heading up there, stay safe by enlisting a helper to be on hand. This is especially important if you're using an extension ladder. Ask the helper to hold the ladder steady when you're using it.
For more tips, check out our guide on gaining safe access to the loft.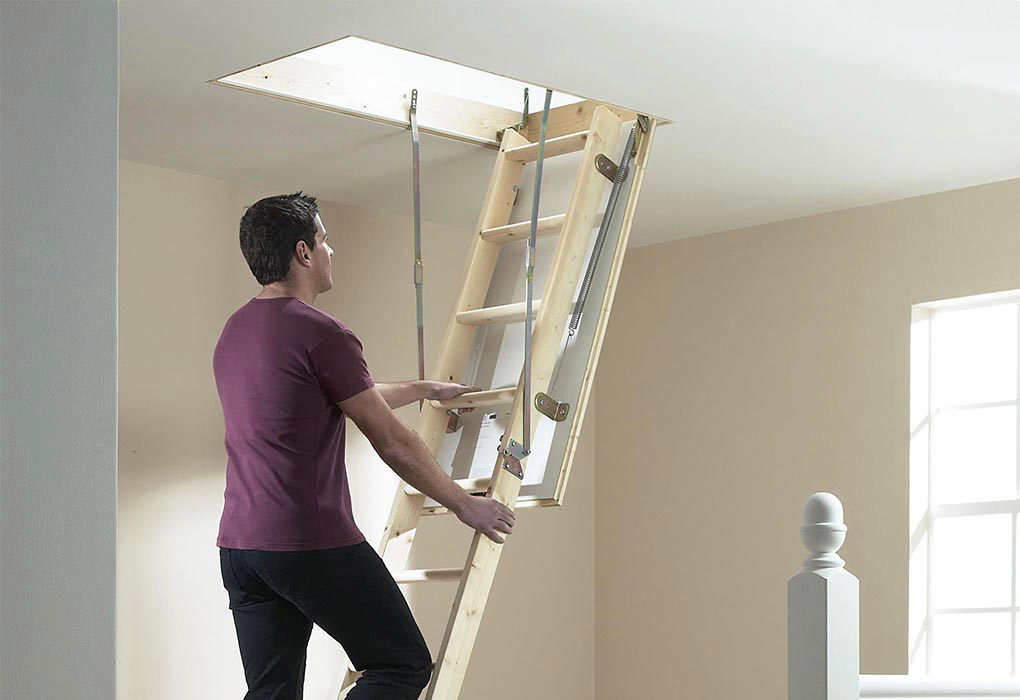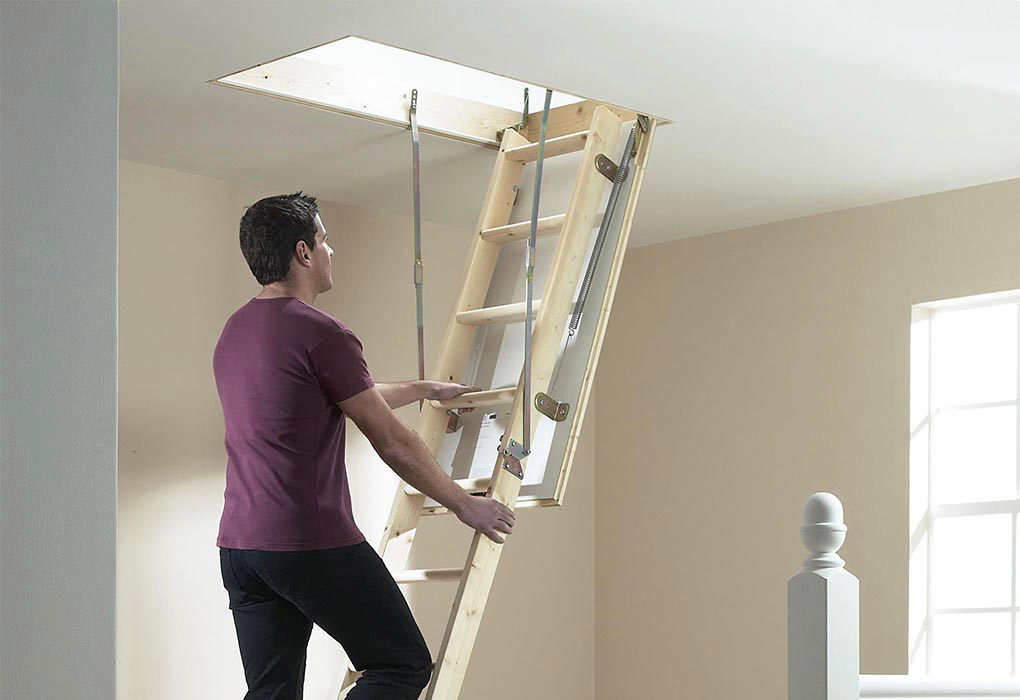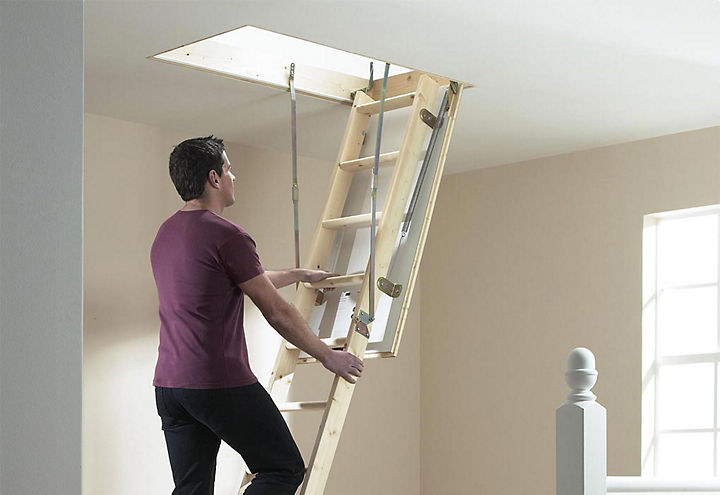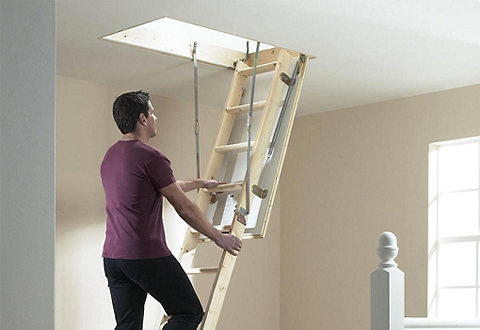 Prepare the loft
Once in the loft, prepare the space for safe working. Make sure the area is properly lit as poor lighting can be unsafe and tiring. Hang an inspection light (also known as a hanging light, pictured) in a suitable place and/ or wear a head torch if there's no permanent lighting.
Clear as much space as possible/ needed to give yourself a large, safe, work area. Look out for, and avoid, any sharp nails sticking out from the roof and beams. And tidy any possible trip hazards, such as trailing leads.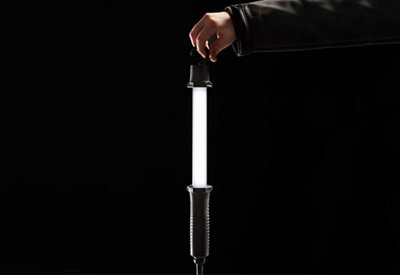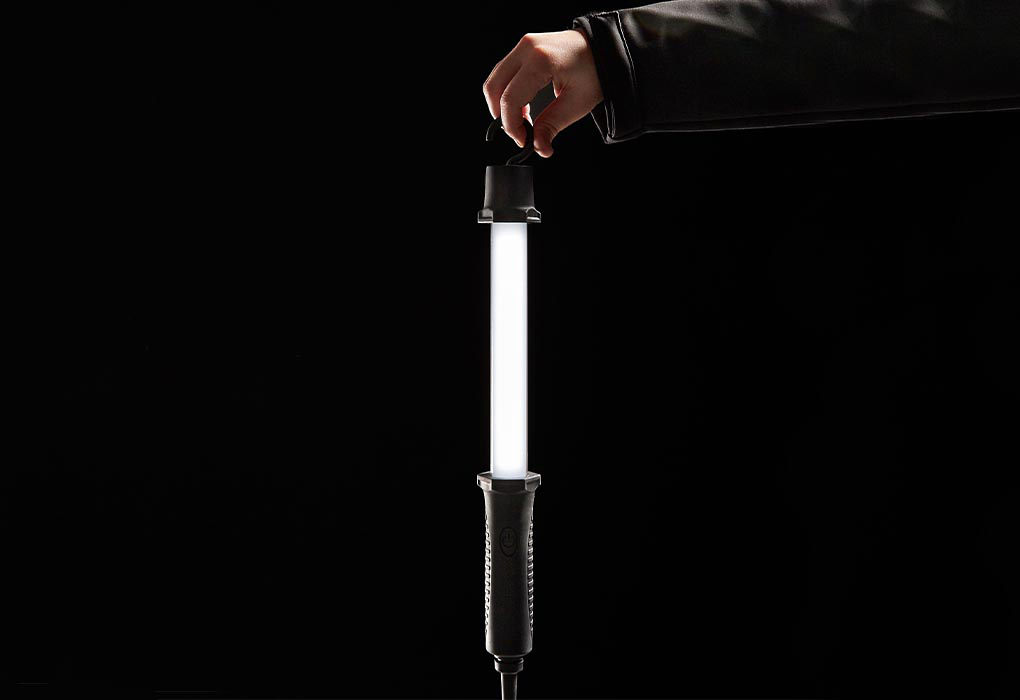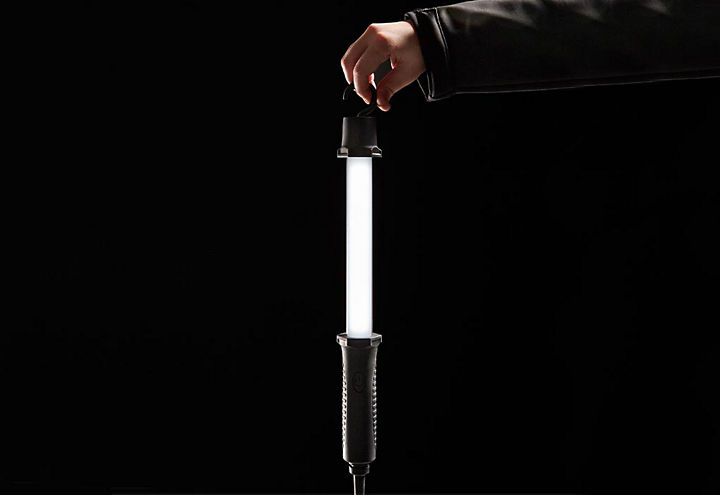 Move safely in the loft
If your loft floor isn't sufficiently boarded, movement can be tricky. Never stand on the plasterboard as this won't bear your weight and only stand on the ceiling joists if you have to.
For easier movement in the loft, we recommend using walk boards (also known as crawl boards) laid across the joists. If a top layer of insulation is already in place on the loft floor, roll it back to reveal the top of the joists and then lay the walk boards on them.
These walk boards can be lifted and moved as you work around the loft. It's useful to have more than one walk board so you can stand on one while you move the other (consider using three when working in large lofts).
We offer a pack of three chipboard loft boards that are ideal for this. The compact size of each board makes it easy to pass through a loft hatch and manoeuvre into position. They're 1220 mm long, so span four ceiling joists fitted at 400 mm spacings (the most common in the UK) or three joists at 600 mm spacings. The boards are wide enough for you to kneel on, but not too large to make them difficult to manoeuvre or move around.
When working on, avoid having too much overhang on either of the end joists. If you stand close to the overhanging end of the board it will become unstable and act like a see-saw. And don't rest walk boards directly on top of electricity cables or water pipes.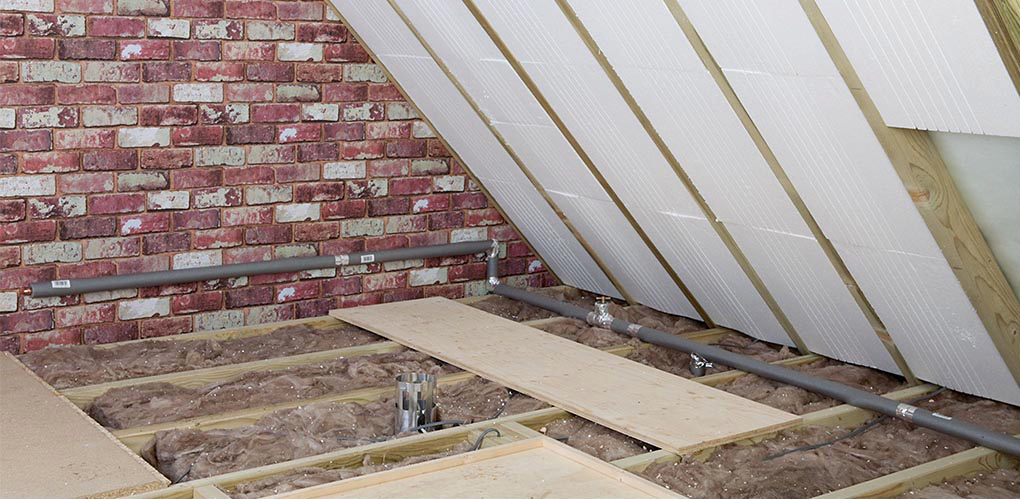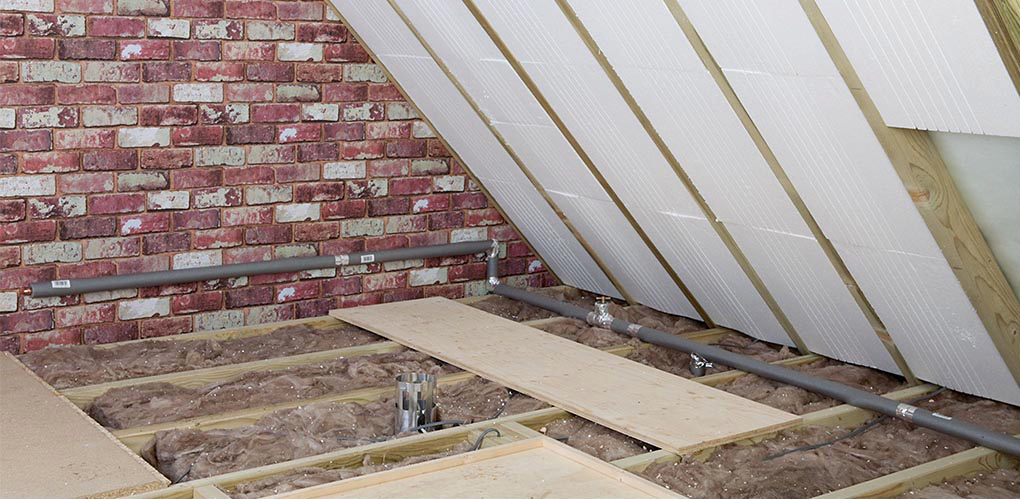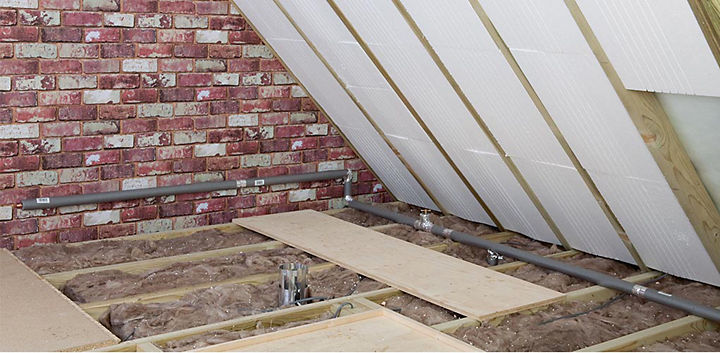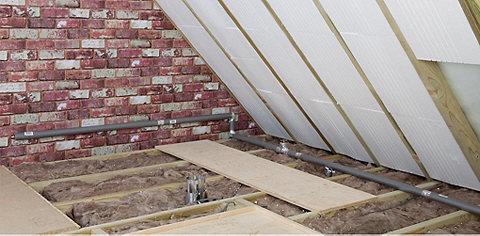 Working in the loft
Does your loft have loose insulation? If so, try to disturb it as little as possible to minimise the fibres from spreading. If possible, consider closing the loft hatch to prevent it from entering the home. Though if there's a lock on your latch door, be sure to tell people that you're in there beforehand so that you don't get locked in accidentally.
If your task takes a long time, take plenty of breaks. Working in a loft can often be uncomfortable and tiring, requiring a lot of concentration and energy, so beware of fatigue and rest when tired. Wash your hands during breaks and remember to stay hydrated – especially as lofts can be hot and stuffy. Take regular drinking breaks to avoid getting dehydrated.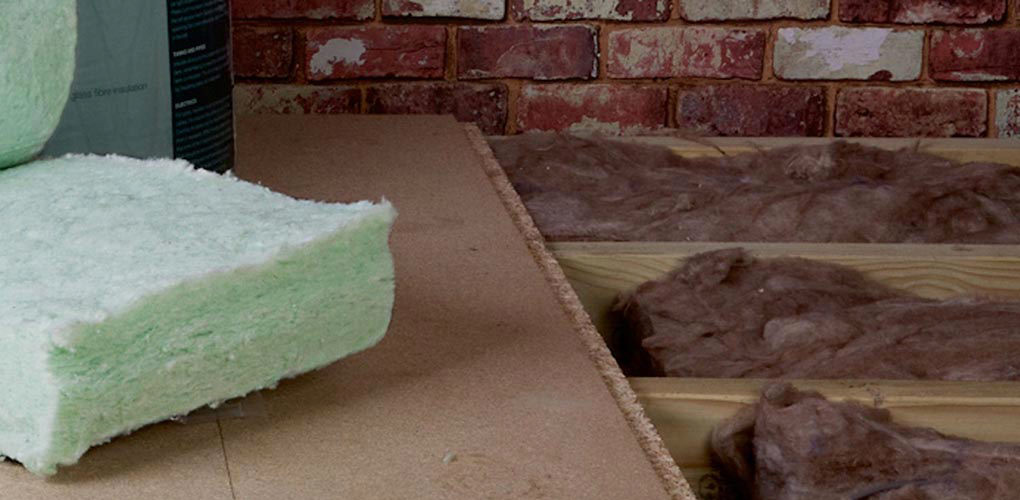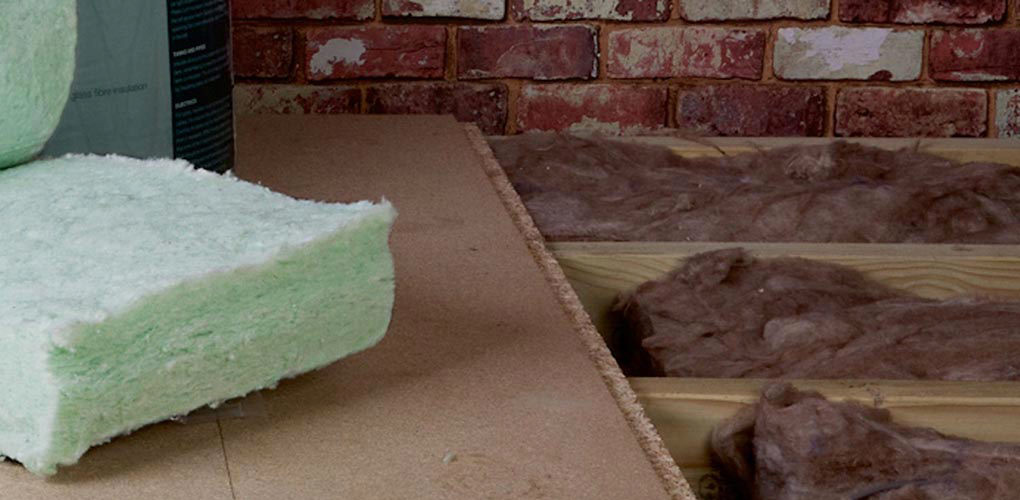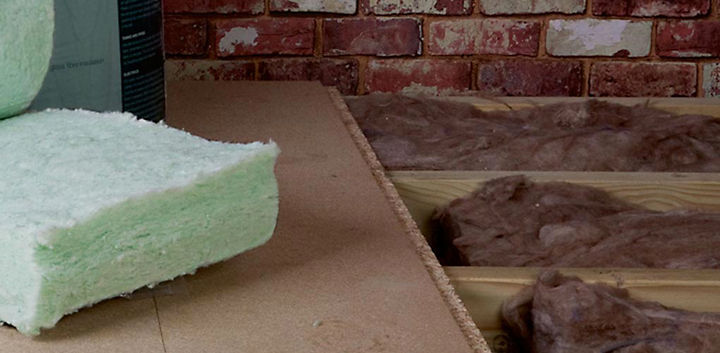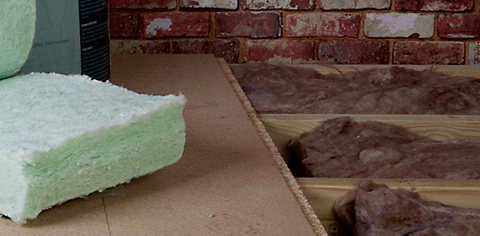 Clean up after working in the loft
When you've finished working in the loft, place your clothing in a large bin liner or refuse sack and shake it outside before washing. This is to remove as many insulation fibres as possible before washing thoroughly and separately from other clothing.
Clean safety goggles with cleaning wipes before storing away and bin your dust mask (if it's disposable).
Use a damp cloth to wipe down any areas outside the loft hatch covered by insulation fibres and vacuum carpets and flooring. And finish by washing your hands. This will help stop itchy fibres spreading to your face or anything else you touch.