Paint your ceiling in just one day
We know you probably don't spend much time looking up at your ceiling, but take a moment to give it a glance. It takes up a sixth of your space, so why not give it some TLC? Sure, white has always been the go-to choice for ceilings, but there are endless possibilities to explore if you're prepared to be a little more adventurous.
Before you start
Whilst a brilliant bright white can give the illusion of taller walls, a darker ceiling can make a room feel cosy and inviting. Perfect for lounges and bedrooms.
For more inspiration, take a look at our article all about the science behind choosing a colour scheme. or check out our Pinterest page for brightening colour combos.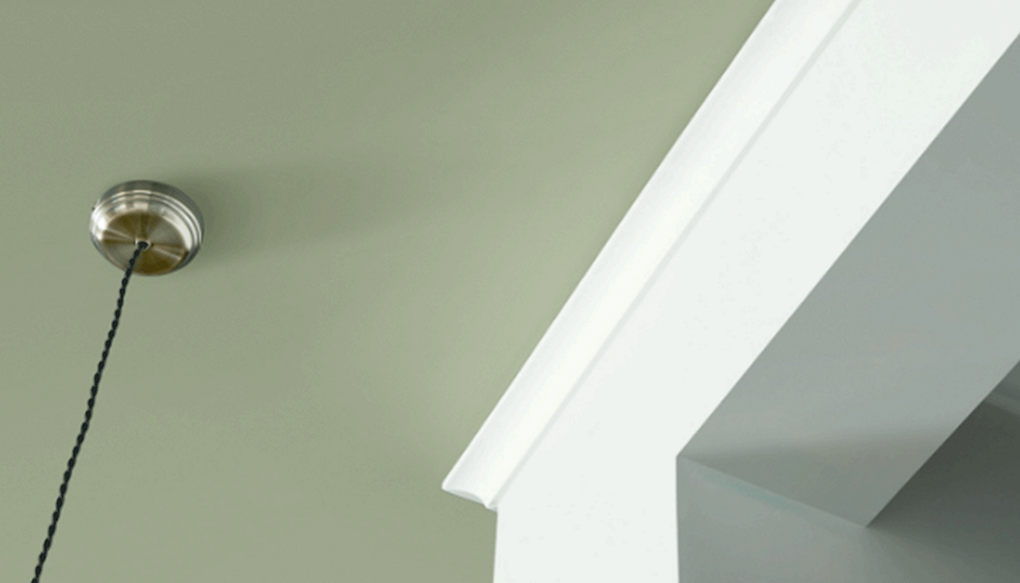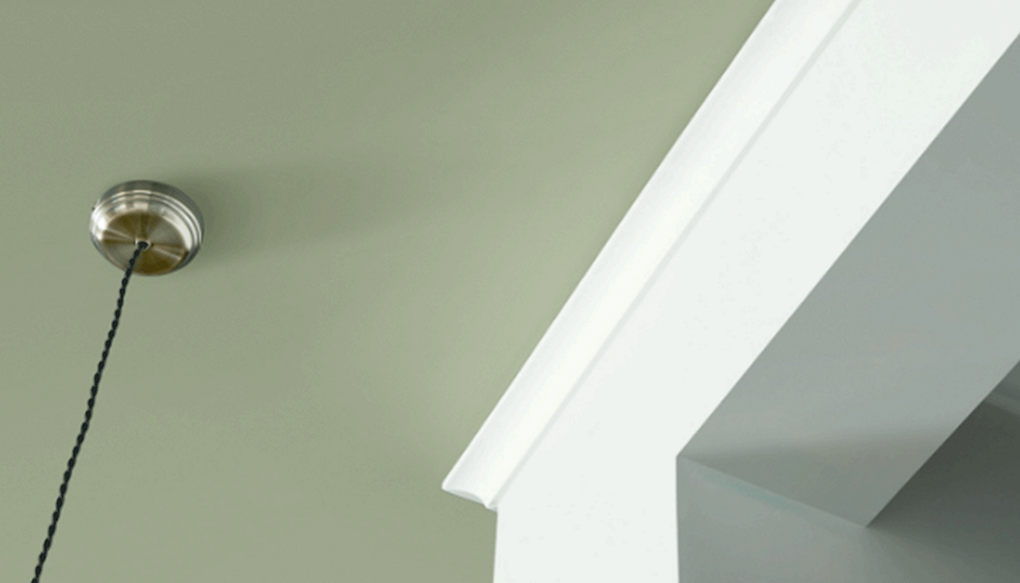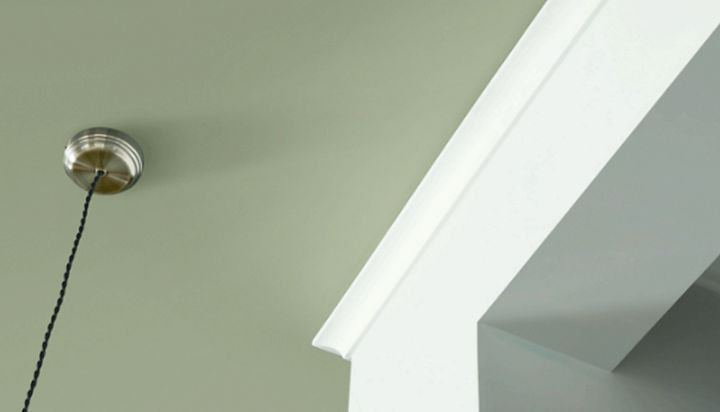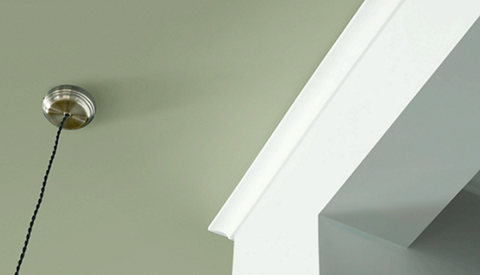 Project shopping list
If you can't make it into one of our stores try click + collect. Many of our products are ready in just four hours, and even more are available the next day. Simply pay for your items online, and pick up free of charge from your nearest B&Q store.




Now you've accepted our 'Do It In A Day' challenge, we've written a handy timetable for a bit of guidance and to keep you on track. There's even time for a tea break (or two!).
Step 1, 7am: Sand any rough bits until you're left with a smooth surface. Skip this step if you've got an Artex ceiling.
Step 2, 8am: Time for a cuppa and some brekkie. It is a Sunday after all!
Step 3, 8.30am: Mask the edges and around any fixtures such as lights or alarms. Prep this the night before if you want a head start.
Step 4, 9am: Cut in around the edges of the ceiling and around any fixtures - cutting in is where use a paint brush to paint areas that are too tight for rollers (such as at corners or the trim). This part needs precision, so take your time to get a nice clean finish. As you don't need to load up your brush, try tipping a little paint into a small container to prevent it from dripping.
Step 5, 10.30am: Using an extension pole, load up your roller with paint - be careful not to overload it to avoid any spillages! Apply your first coat and let it dry for about 4-6 hours, make sure you open windows and doors to keep the room well ventilated.
Step 6, 12pm: Look at you go! Now's the perfect time for a tea break while your first coat is drying. The tricky parts are done, so enjoy your cuppa and admire your work so far. Just think how good your ceiling will look after a second coat.
Step 7, 5pm: Apply a second coat of paint, just like you did in step 3. Let it dry (we told you there's time for plenty of tea breaks) and remove all the masking tape.
Step 8, 9pm: Wow, look at that fresh new paint job! Remove those dust sheets and clean those brushes and you're all done.
---
That's a wrap!
Now the hard work's done it's time to get cosy under that new feature ceiling.