How to create a wildflower lawn
Add flowers and fragrance to your turf
Add untamed beauty to your garden with a wildflower lawn. We love them, and here are a few reasons why:
Wildflower lawns:
Add stunning splashes of colour to an area of the garden that is usually only green at best, and patchy brown at the very worst
Are interesting and varied with their unpredictable combinations of flowers
Introduce more and different delightful fragrances into your outdoor space
Don't require as much maintenance as turf-only lawns
Emulate the look of summer meadows
Are ideal with cottage gardens
Attract insects, that will pollinate other plants, and birds to create your own wildlife area
Read on to find out how simple and easy it is to create and maintain your own mini meadow.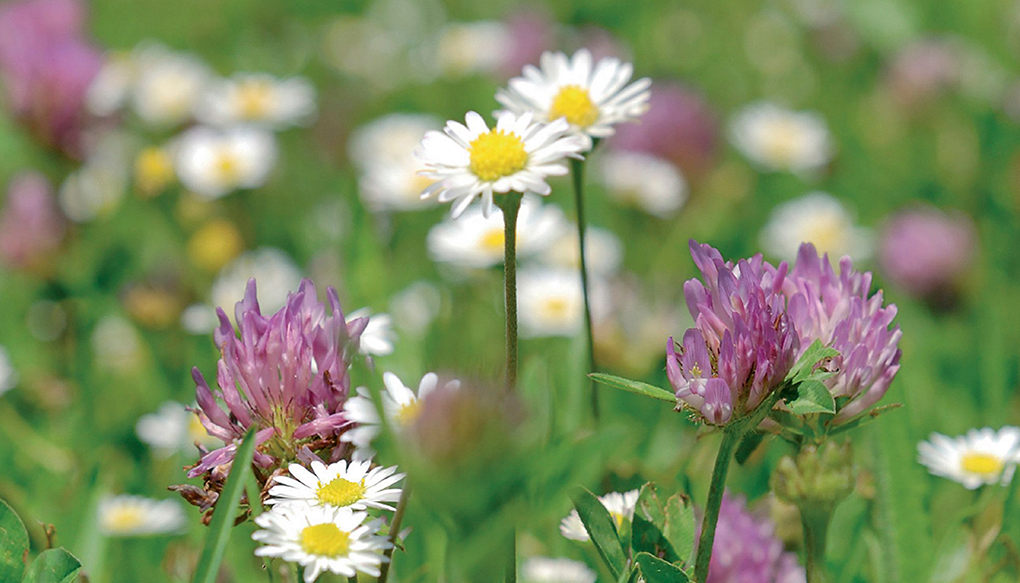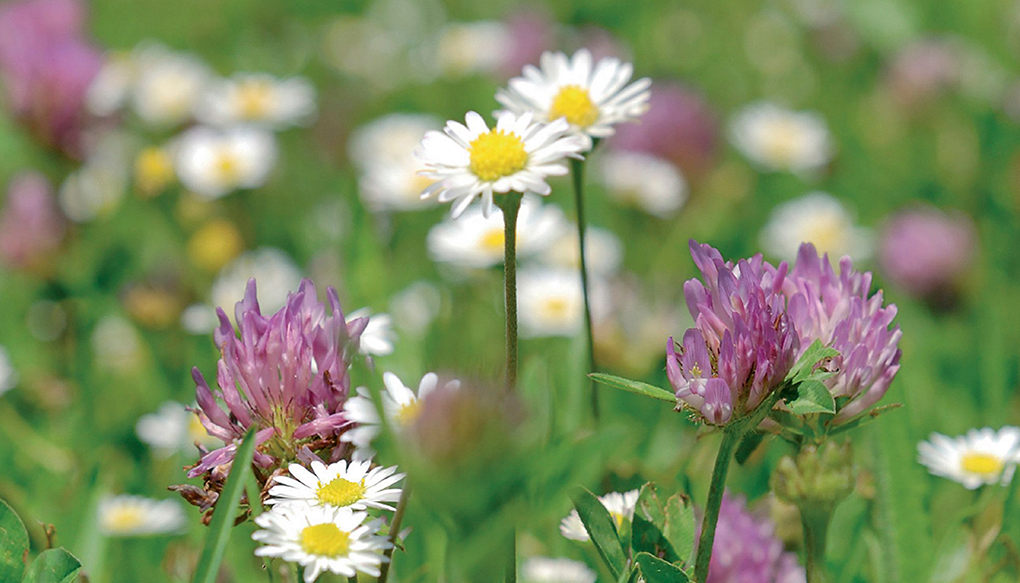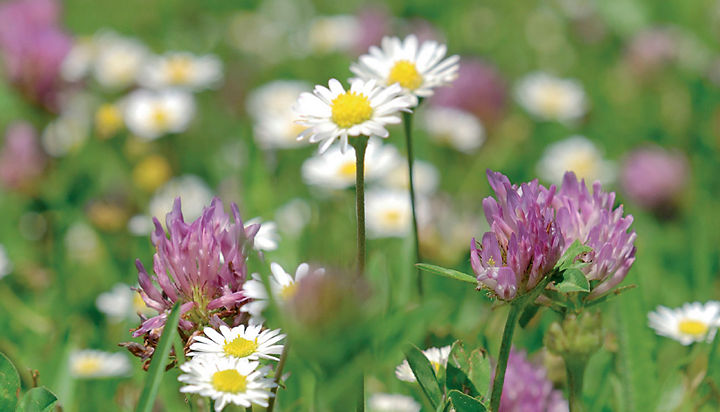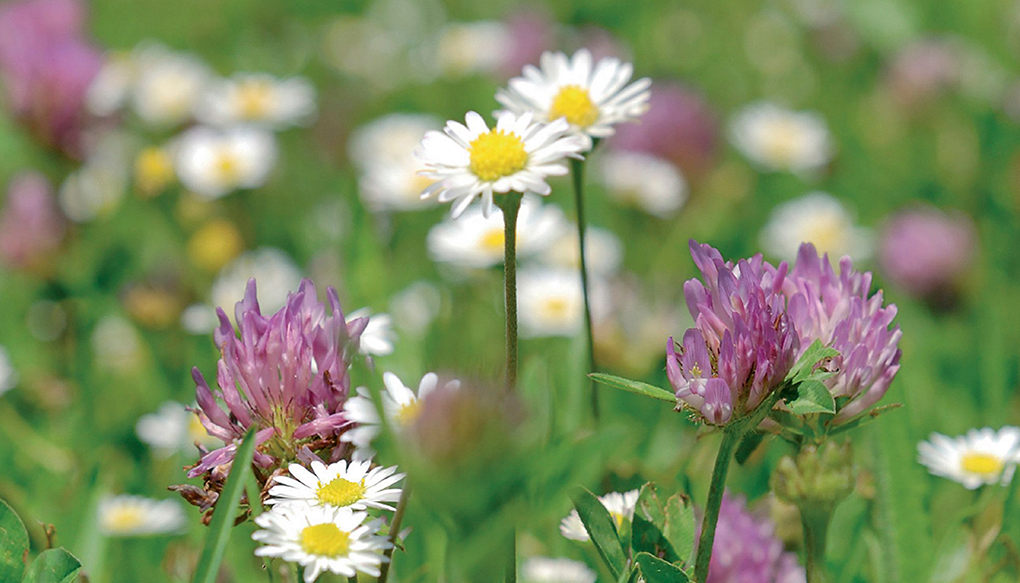 ---
There are a number of ways to create a wildflower lawn, these include:
laying wildflower turf
adding wildflower seeds to an existing grass lawn
sowing seeds into bare earth
Lay wildflower turf
For the quickest results, lay wildflower turf. Simply remove your existing lawn, or prepare a site for it and lay the new one.
Our wildflower turf is available online in rolls of 20, or for smaller projects, pop in store to pick up individual rolls. Each roll offers 20metres (m) squared of coverage and is guaranteed for a year.
For help on how to lay a new lawn from turf, check out our step-by-step guide.
Transform a grass lawn into a wildflower meadow
If you're looking to create a wildflower meadow from a conventional lawn, we recommend planting flower seedlings amid the grass, rather than sowing seed straight into the ground. Adding new species is best done in the spring.
Read our section below on how to choose seed for help deciding which flowers to pick.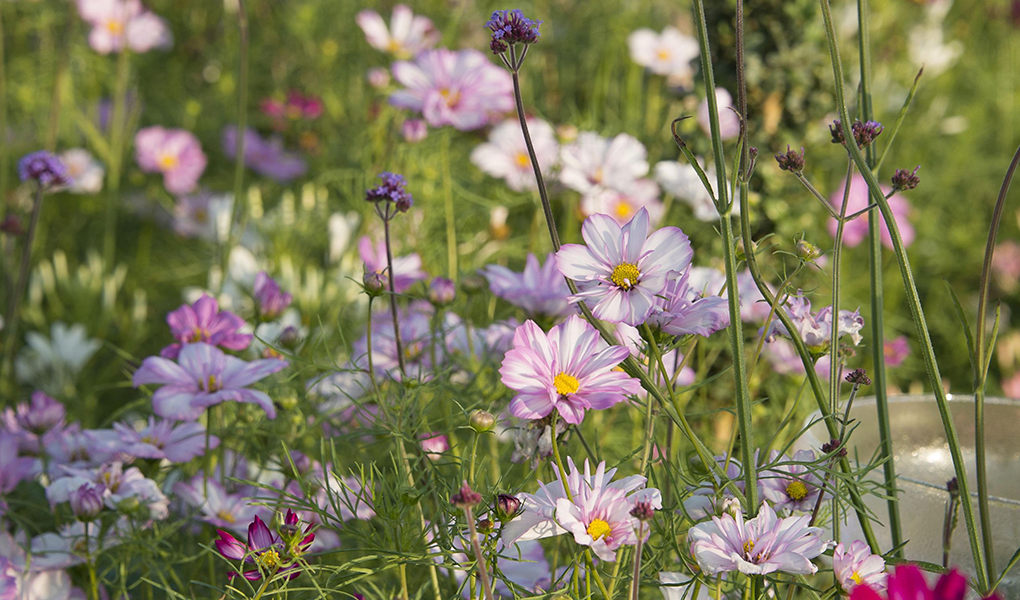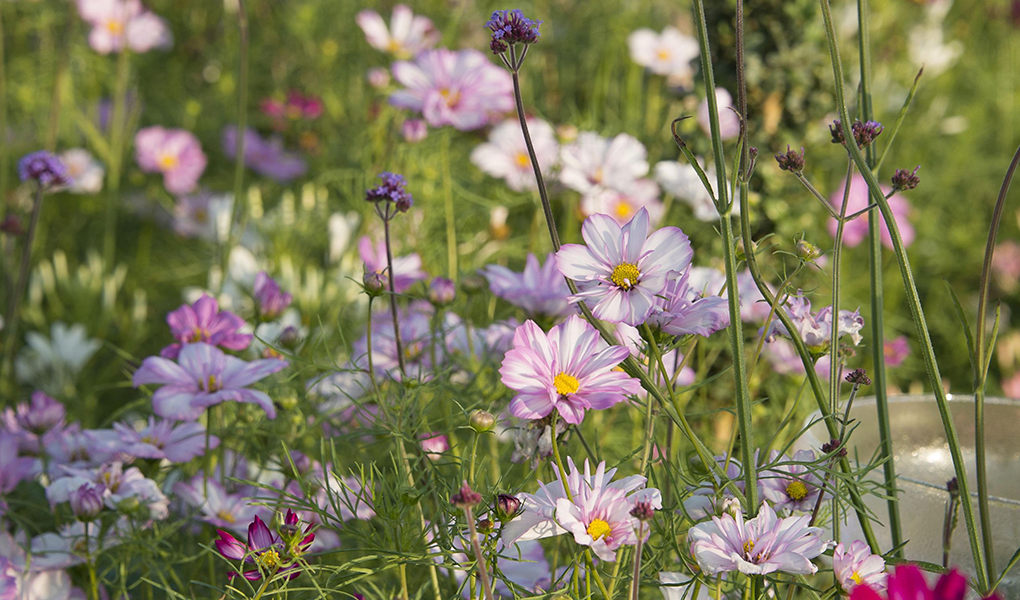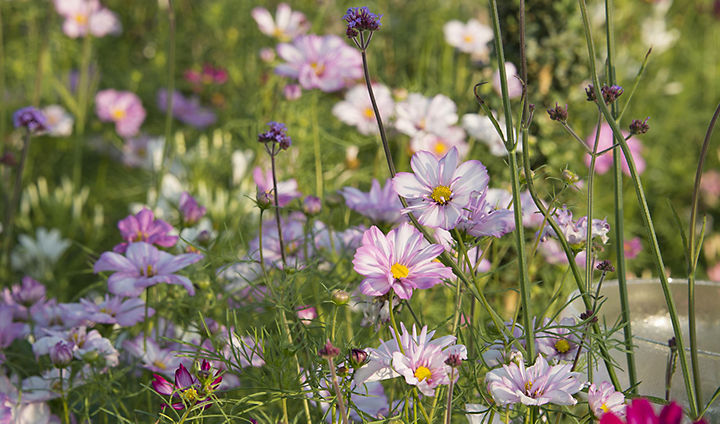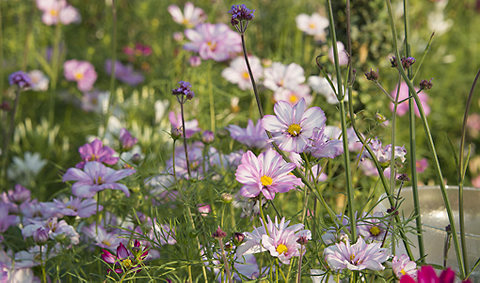 Create a wildflower lawn from scratch
To sow a wildflower lawn on bare earth, start by spraying with a non-residual weed killer to eradicate perennial weeds.
Next, pick up some wildflower seed mixes that combine grass seed with the kind of flowers found in a meadow. Sow these the same way as any other lawn seed at the concentration recommended on the packet.
Some of the flower species will be slower to establish than others, 
so allow a full 12 months for all of them to germinate.
How to choose the right seeds
Select only wildflowers that are native to this country, especially if your garden is near open countryside as many invasive weeds that threaten native habitats are escapees from gardens.
Different mixes of seed are available for different conditions. Be sure to choose one that's suitable for your garden. Flowers that grow on dry grasslands in the wild will not thrive if planted in boggy soil that is prone to waterlogging.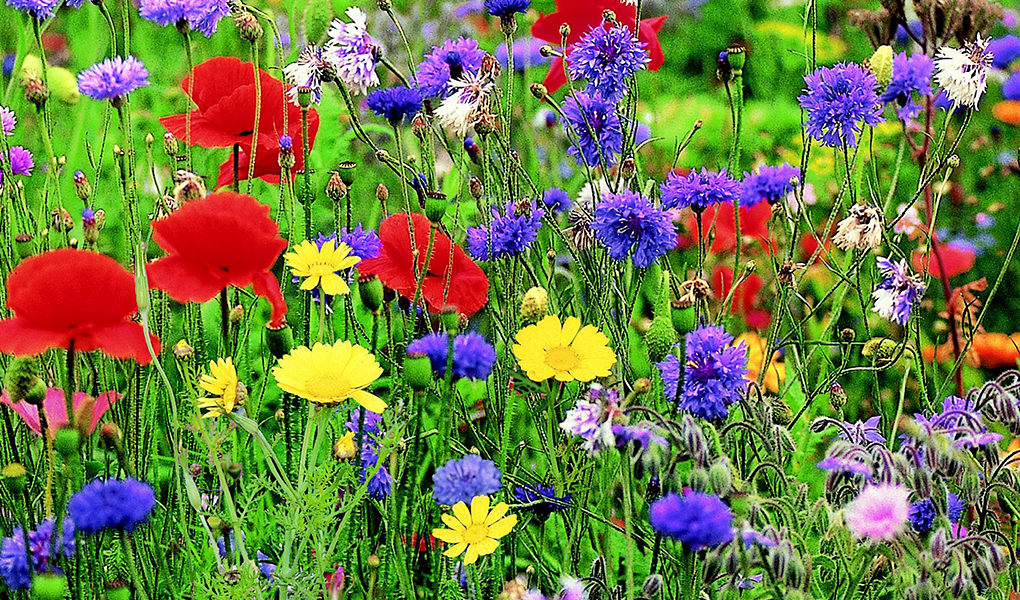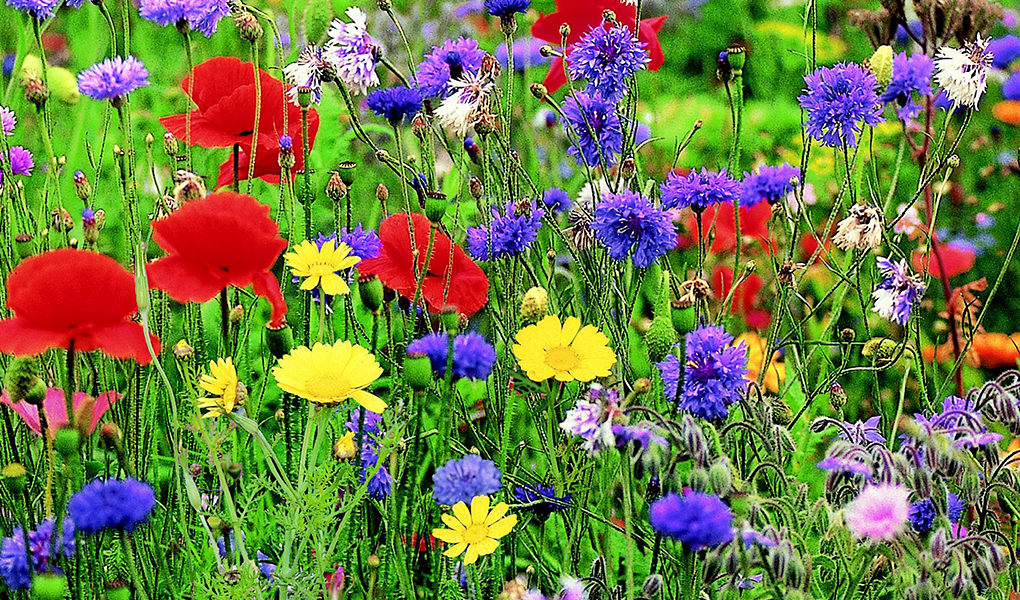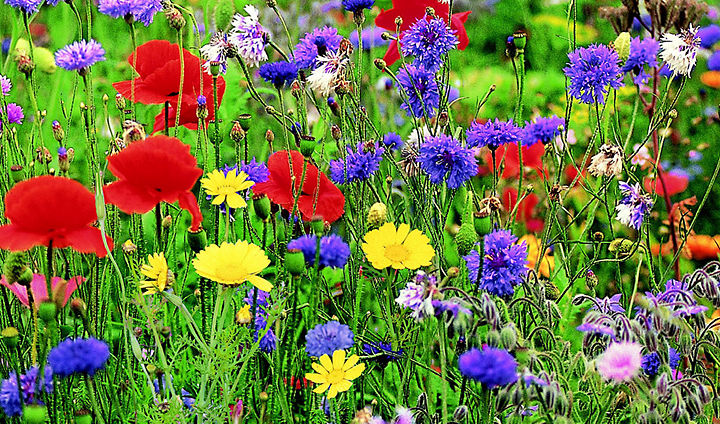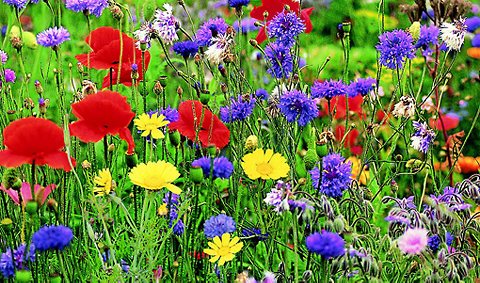 ---
You might need:
How to feed and water your wildflower lawn
We recommend that you don't add plant food or fertiliser to a meadow area. Wildflowers need to grow on fairly depleted soil; so if you feed them, the grass will begin to take over at the expense of the flowers.
Also avoid watering unless the ground is exceptionally dry.
How to weed your wildflower lawn
Perennial weeds, such as docks and thistles, can be left growing, but either remove their seed heads to prevent them spreading or, alternatively, use a weed stick treatment (like Roundup Weed Killer Gel) on the leaves of individual weeds.
For more on how to spot, treat and prevent weeds, check out our expert advice.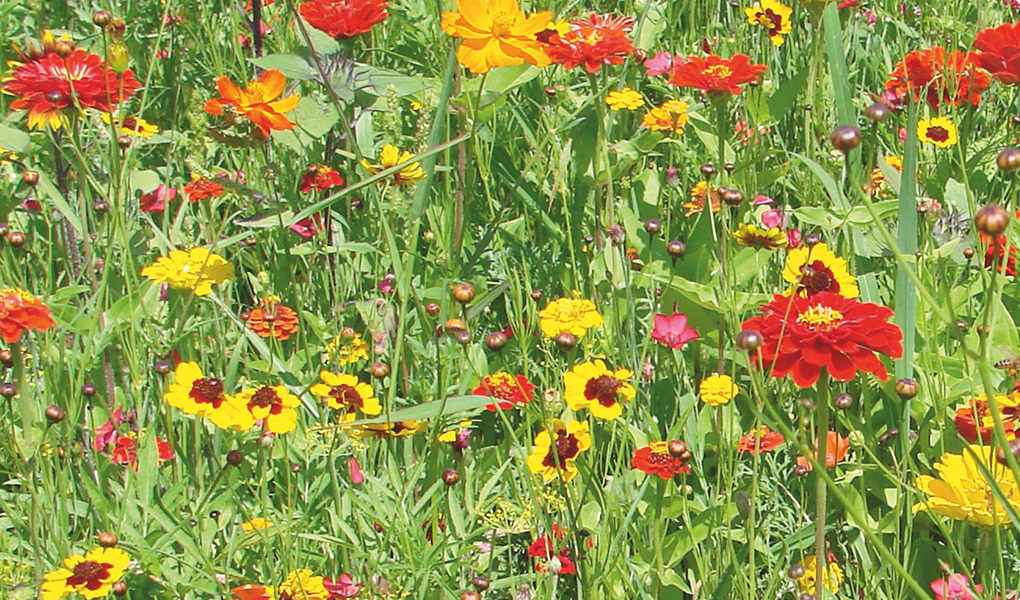 How to mow your wildflower lawn
Wildflower meadows are mowed the same way as any other lawn, but the timing is different. They should be allowed to grow untrimmed all through spring and early summer, until the flowers are over and have set seed – usually at the end of July or early in August.
Step 1
As the grass will be too long to tackle with any but the most heavy-duty lawnmower, we recommend using a brush cutter, grass trimmer or garden saw first to trim the grass.
Alternatively, if it's a very small area, use hand shears.
Step 2
Rake off the cuttings and finish with a cylinder lawnmower.
Always remove the severed top growth – if you leave it on the ground, it will feed the grass and kill the flowers.
Step 3
You now have a choice.
You can continue to mow regularly – in effect producing an area of lawn containing plants, such as daisies, that in an ordinary lawn would be considered weeds.
Or you can leave the meadow to grow freely until the end of
the summer, when it should be cut to allow spring-flowering plants to grow through and be visible.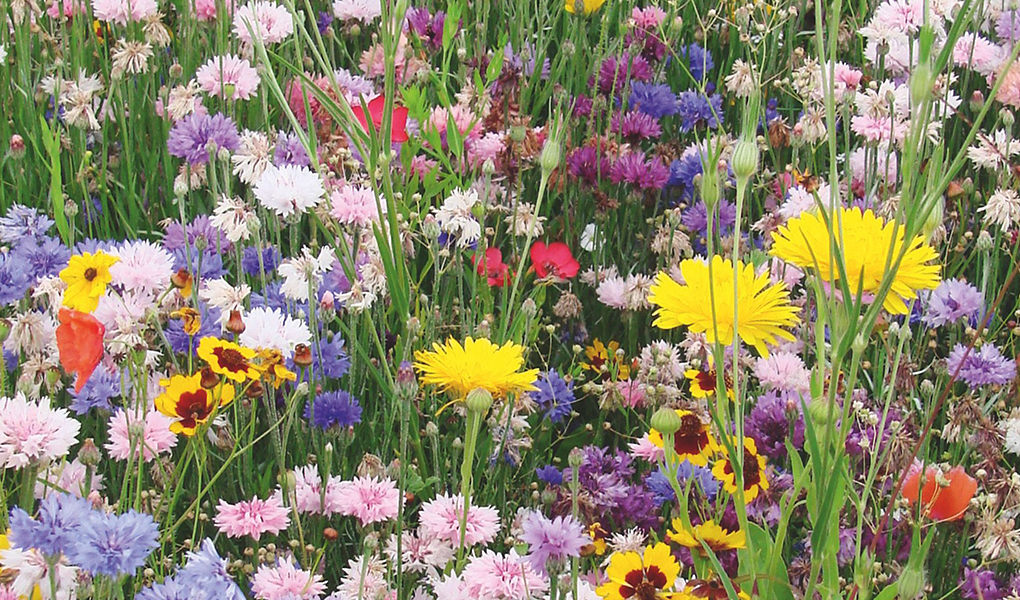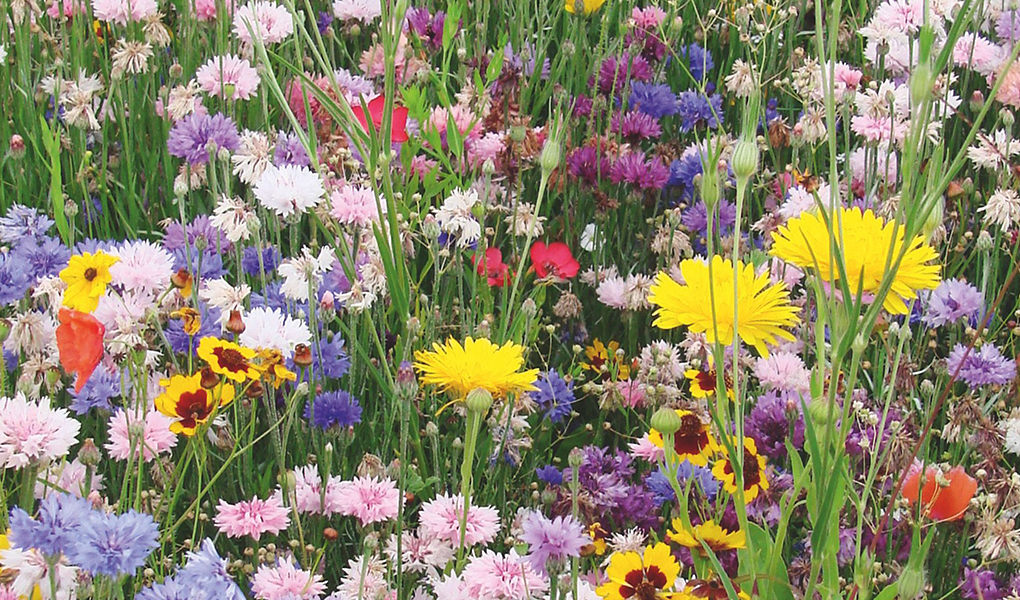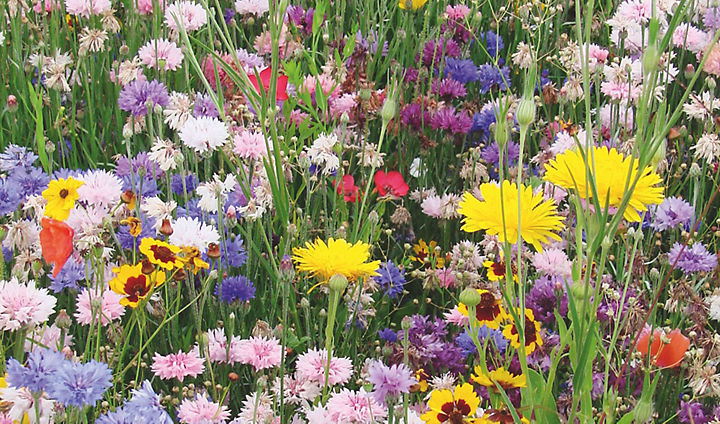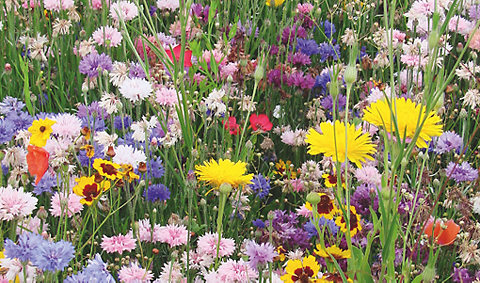 ---