How to apply sticky back plastic
Introduction
Sticky back plastic is ideal for giving the furniture in your home a new lease of life. If your kitchen cabinet doors need replacing, save yourself a heap of money by using sticky back plastic. Not only is it water resistant and heat resistant (up to 75 °C/167 F), it can also be used outdoors.
It's easy to apply and remove, and with a range of designs and finishes available, it's the perfect finishing touch to any room in the home. In this guide, we'll show you how to apply sticky back plastic to kitchen cabinet doors. Also, check out our frequently asked questions at the bottom of the page which will cover everything you need to know.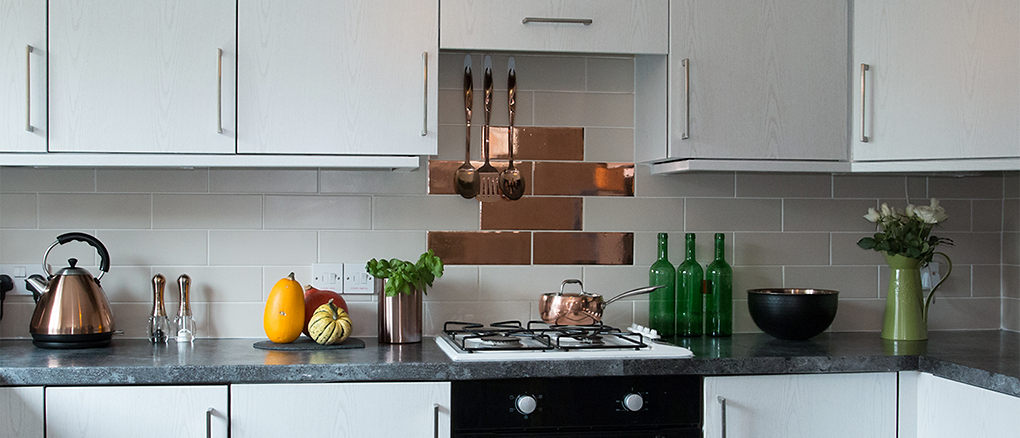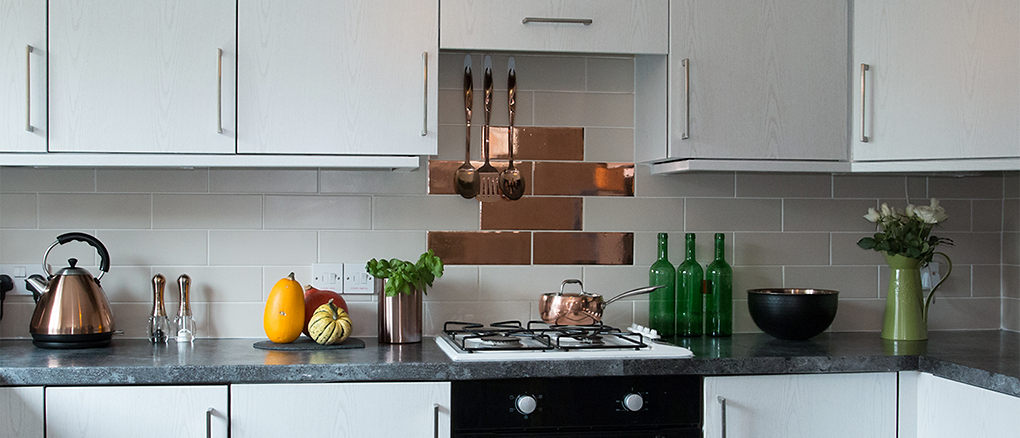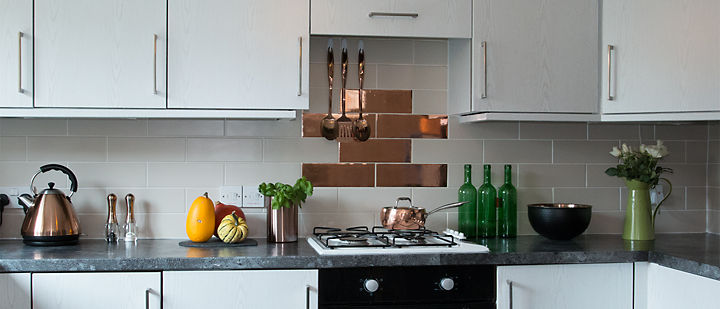 ---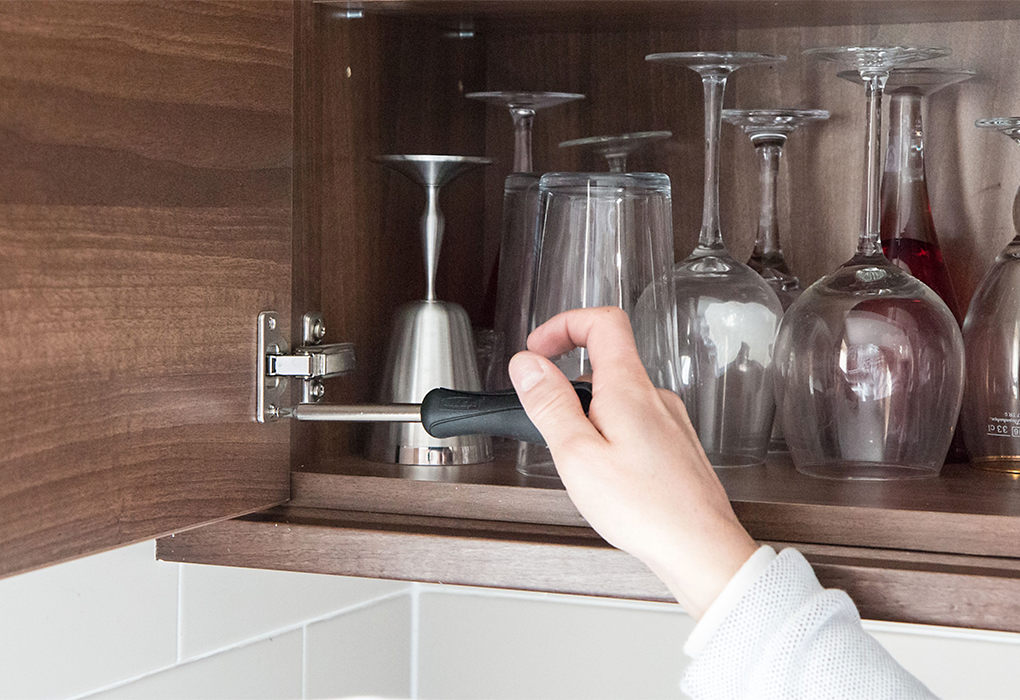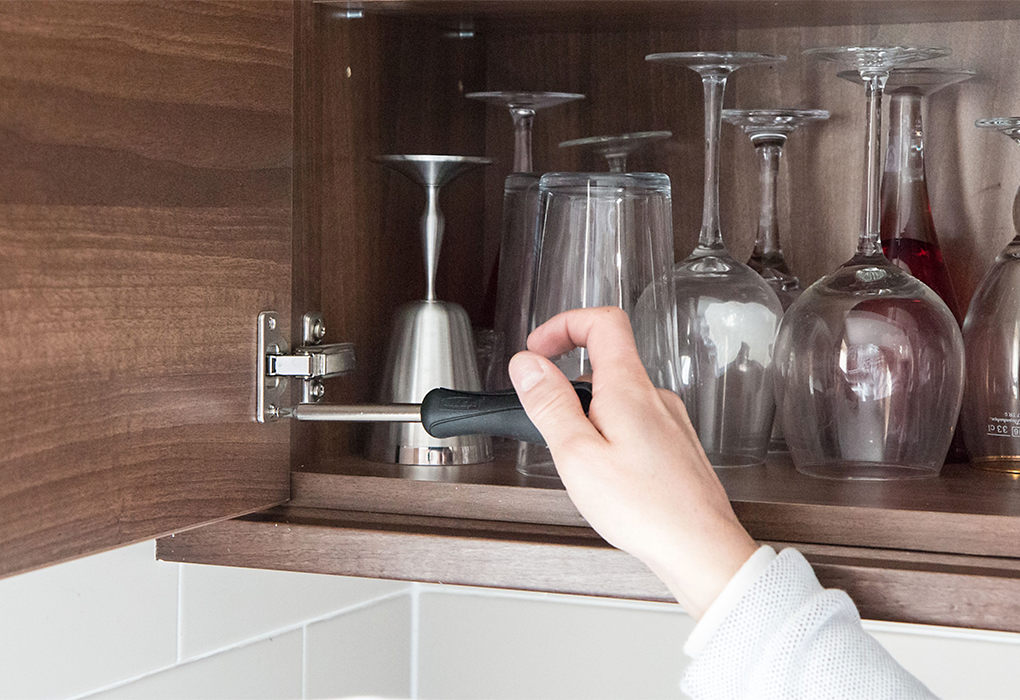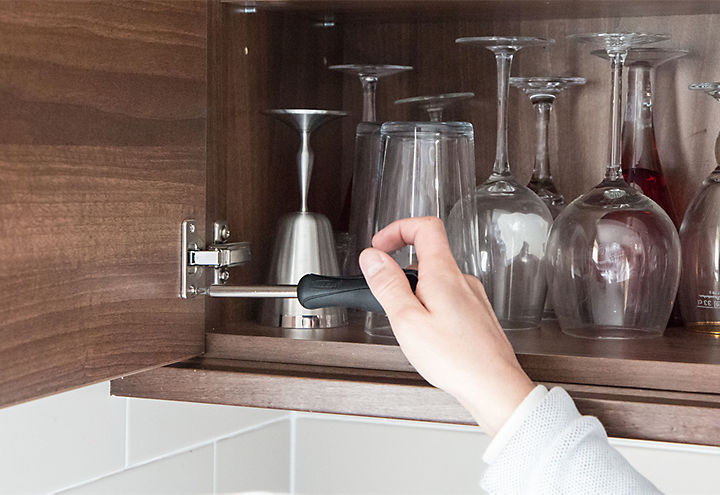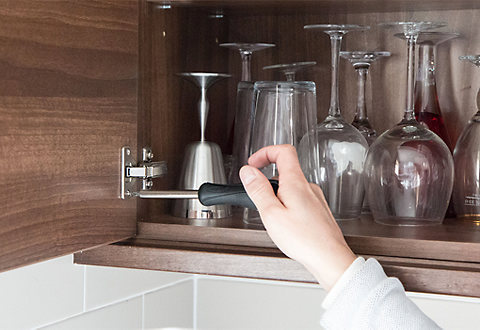 Step 1
Start off by removing doors and handles.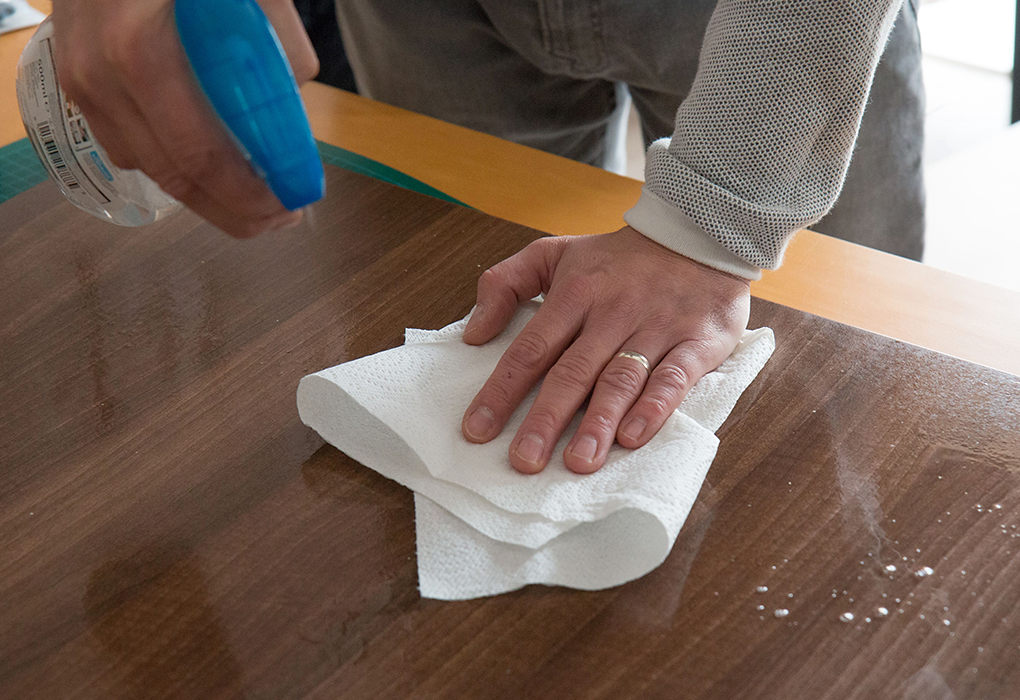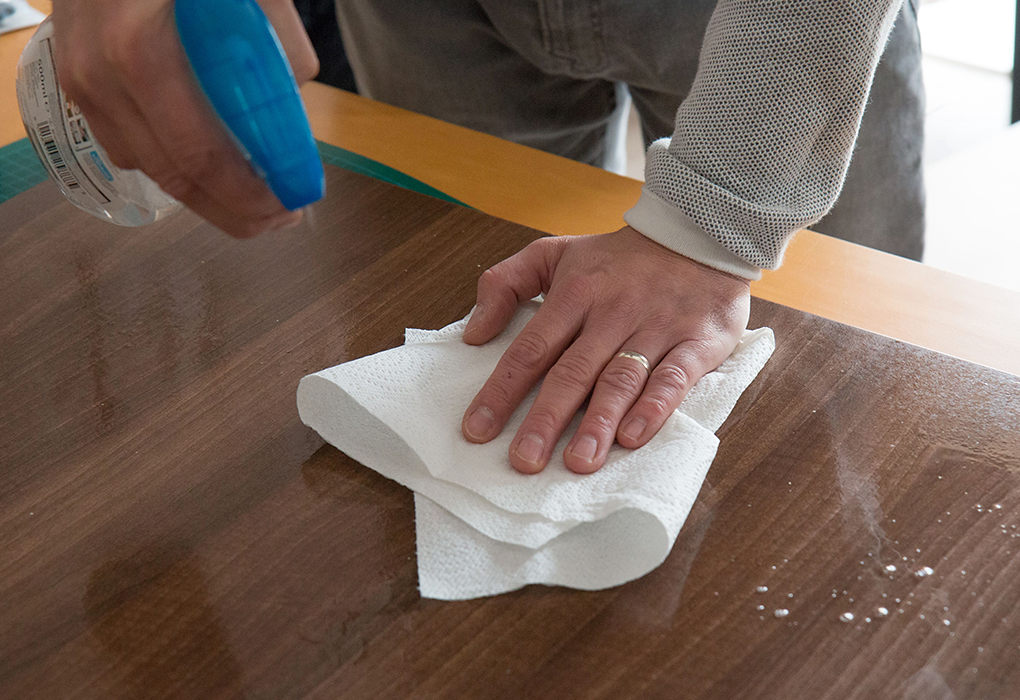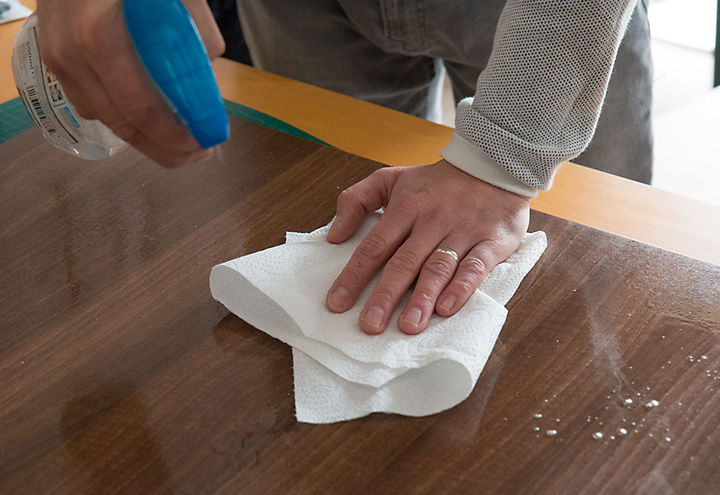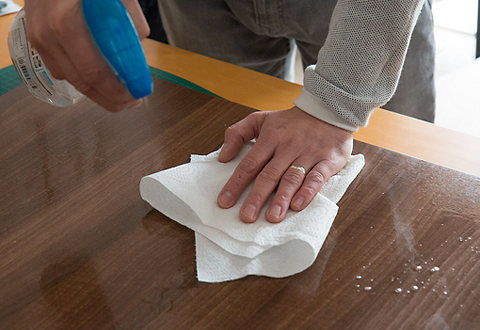 Step 2
Clean the surface thoroughly to remove grease and dust. This will ensure that the film sticks to your surface properly.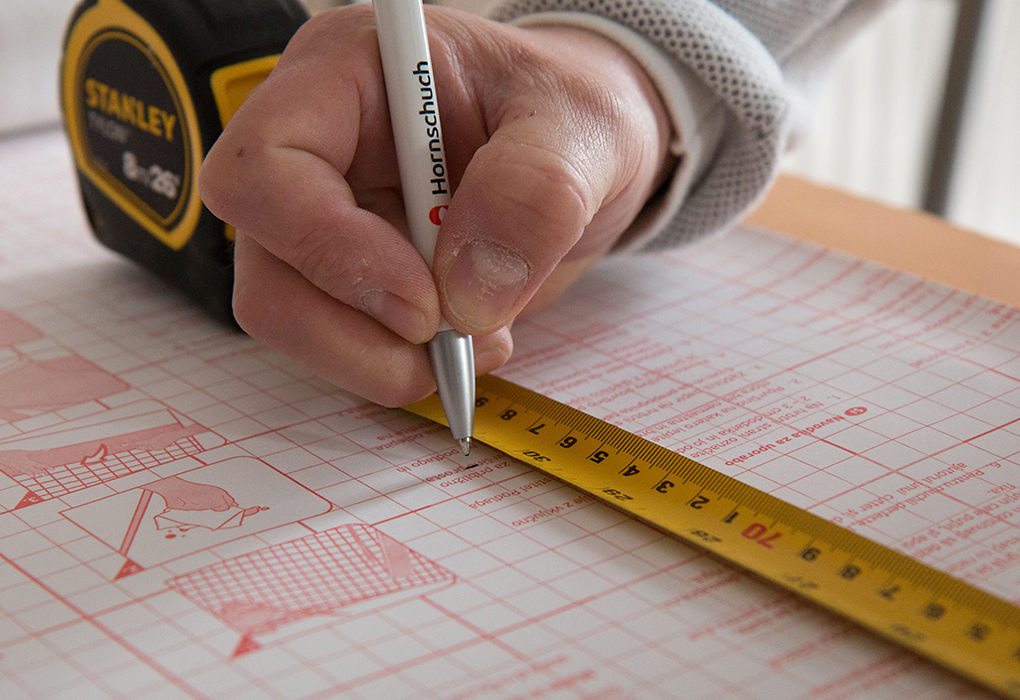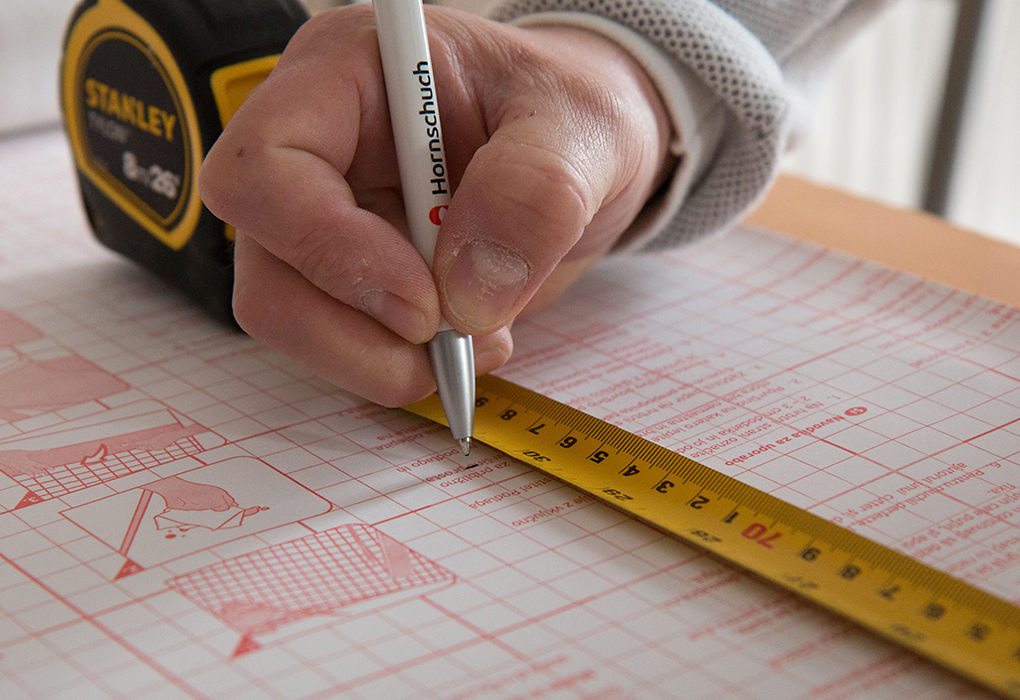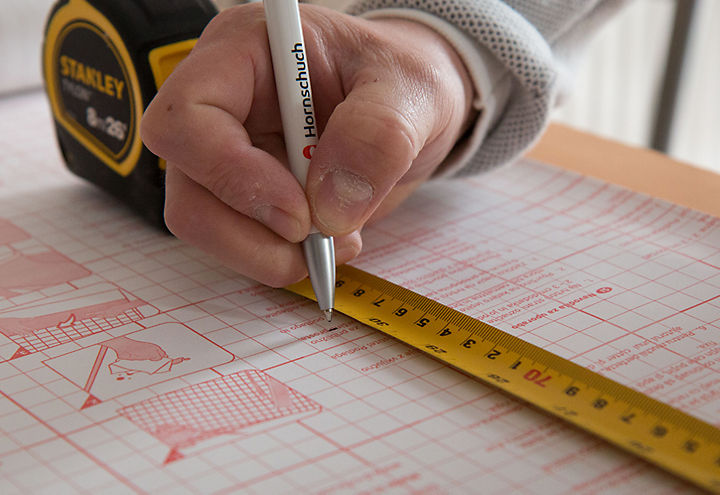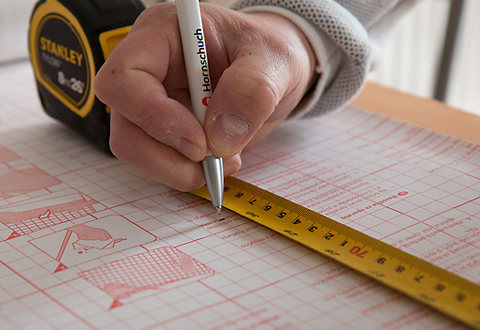 Step 3
Measure the door and cut to size allowing enough extra to wrap around the edges. (The handy grid on the backing paper makes measuring and cutting in straight lines easier).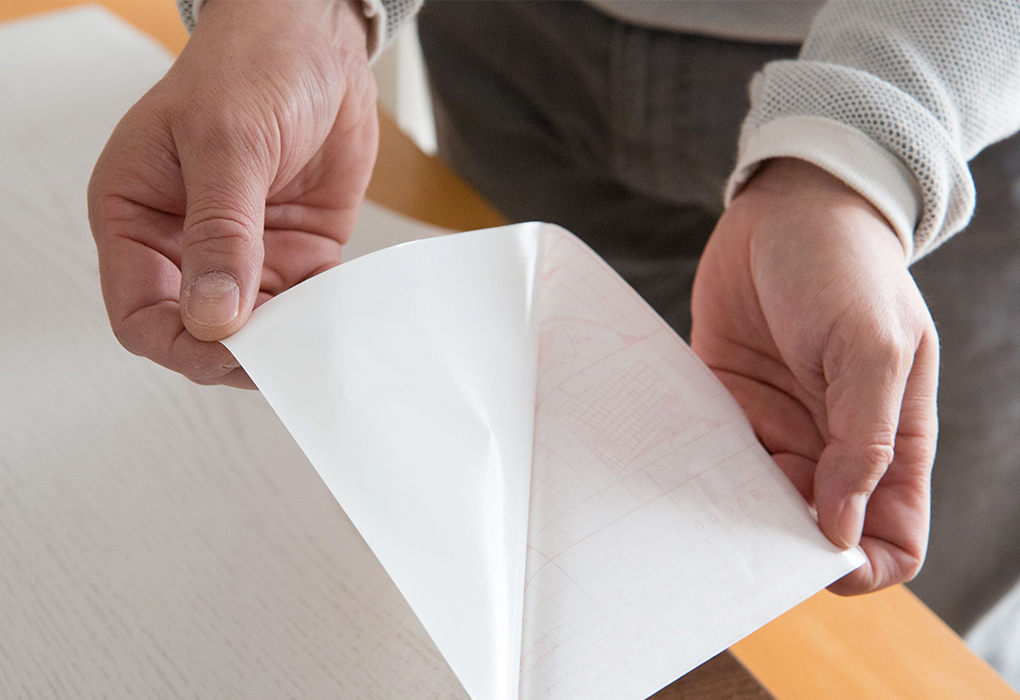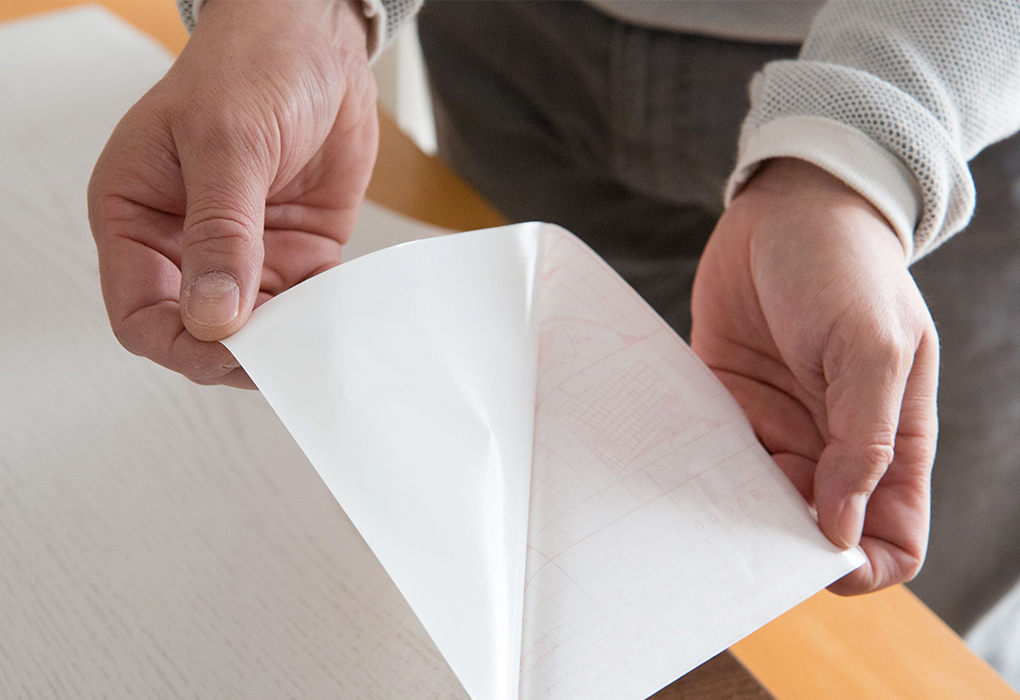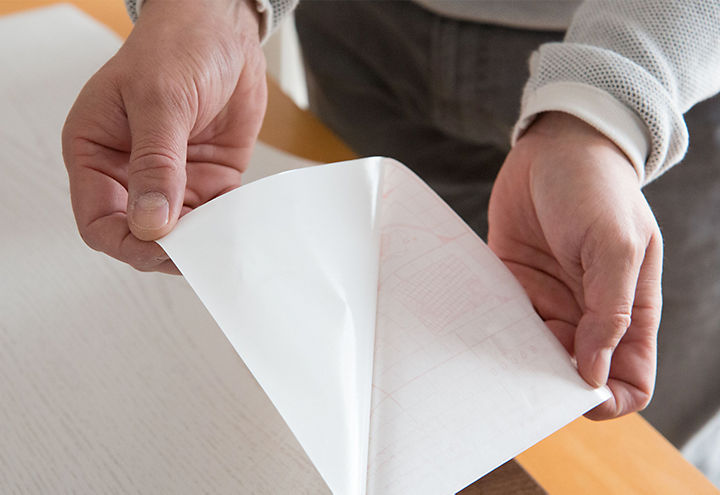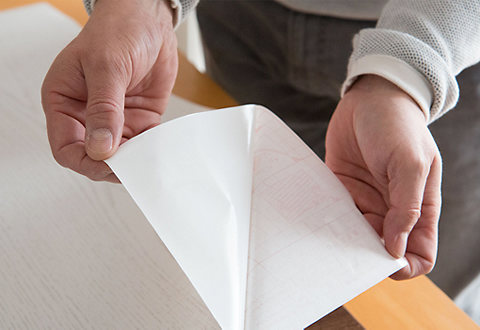 Step 4
Peel away a small section of backing paper and stick the film into place. Gradually peel away the rest of the backing paper little by little, smoothing out to the sides as you go. If you make a mistake, simply peel back and start again.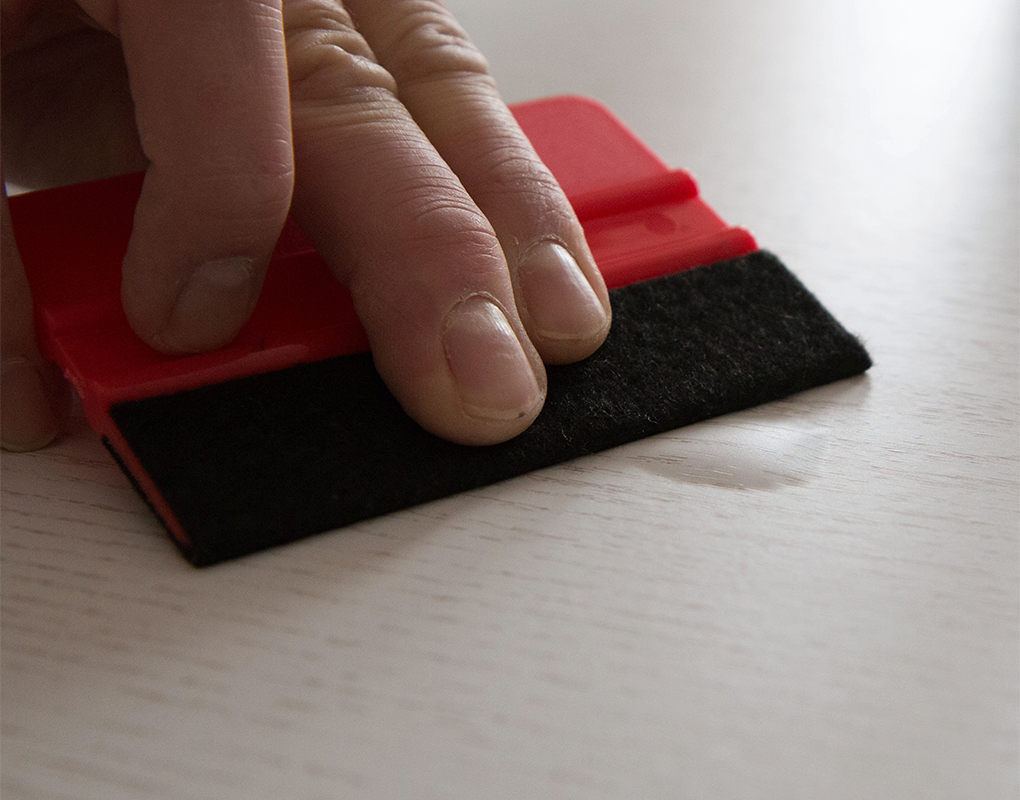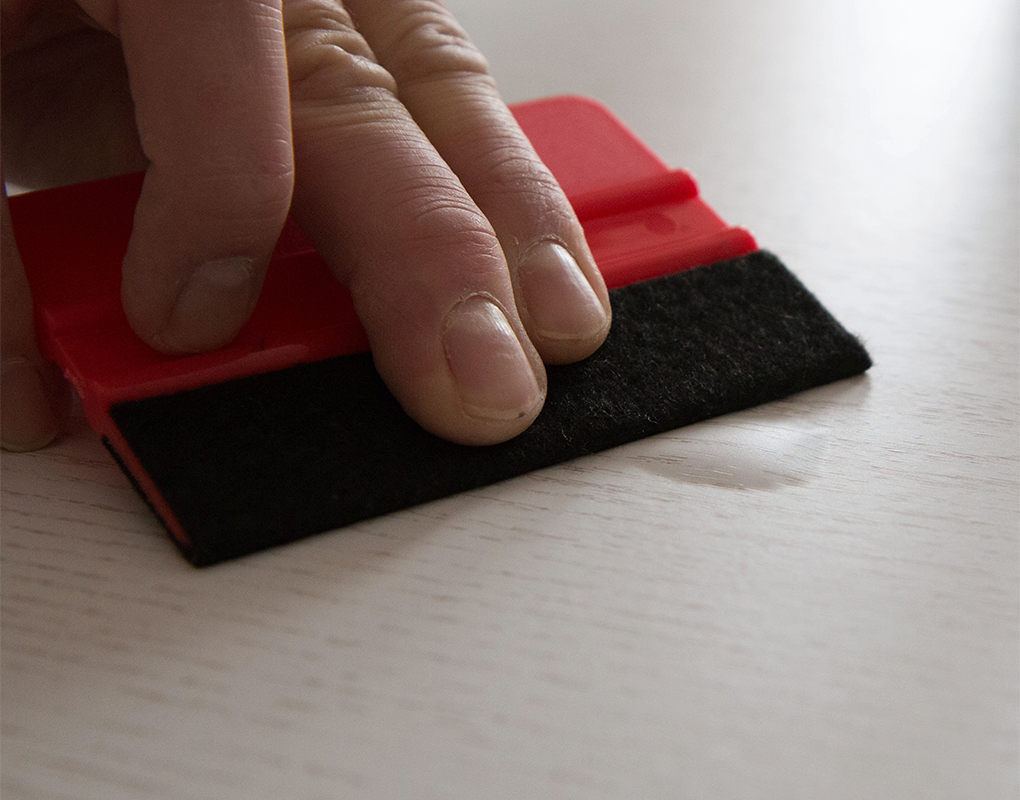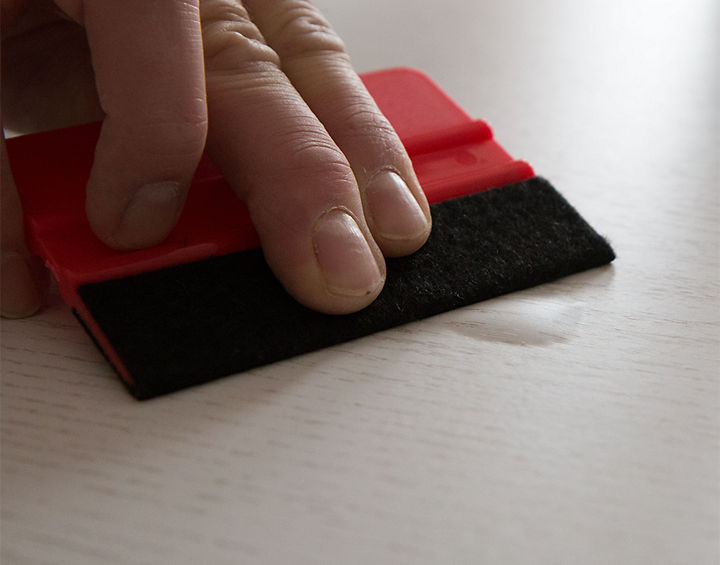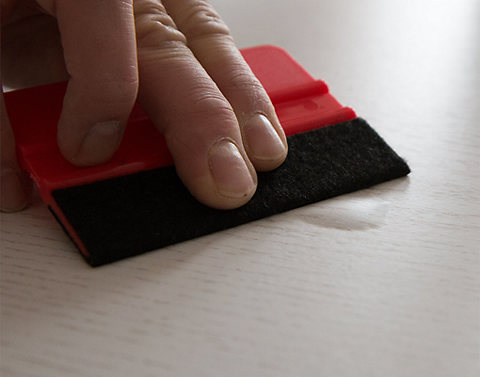 Step 5
Air bubbles can be pushed out to the side or for small bubbles, prick with a pin to release the air.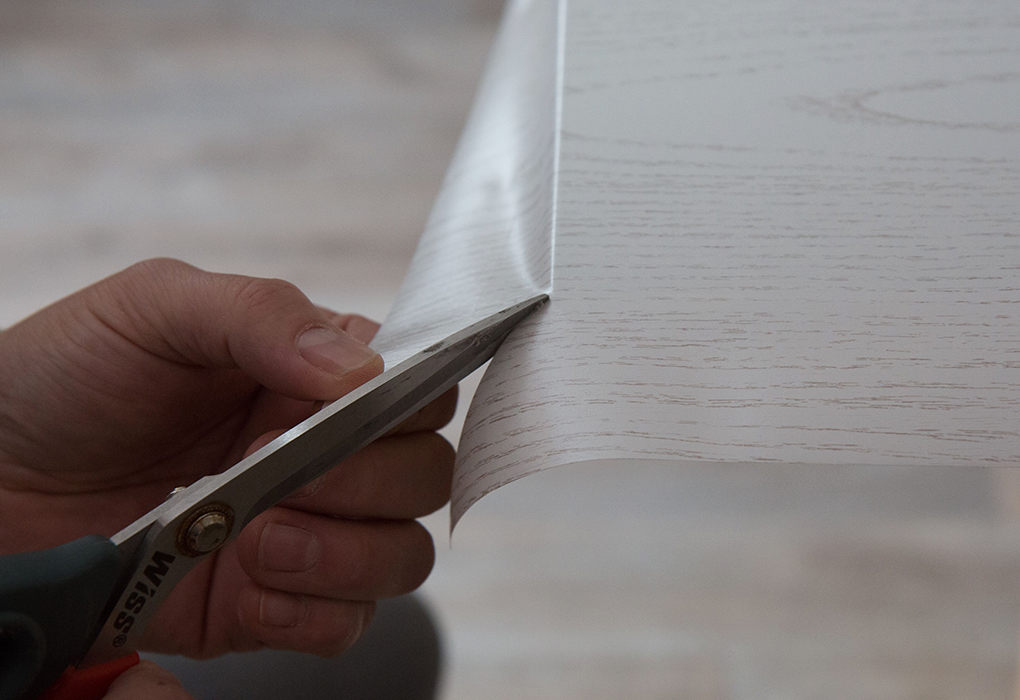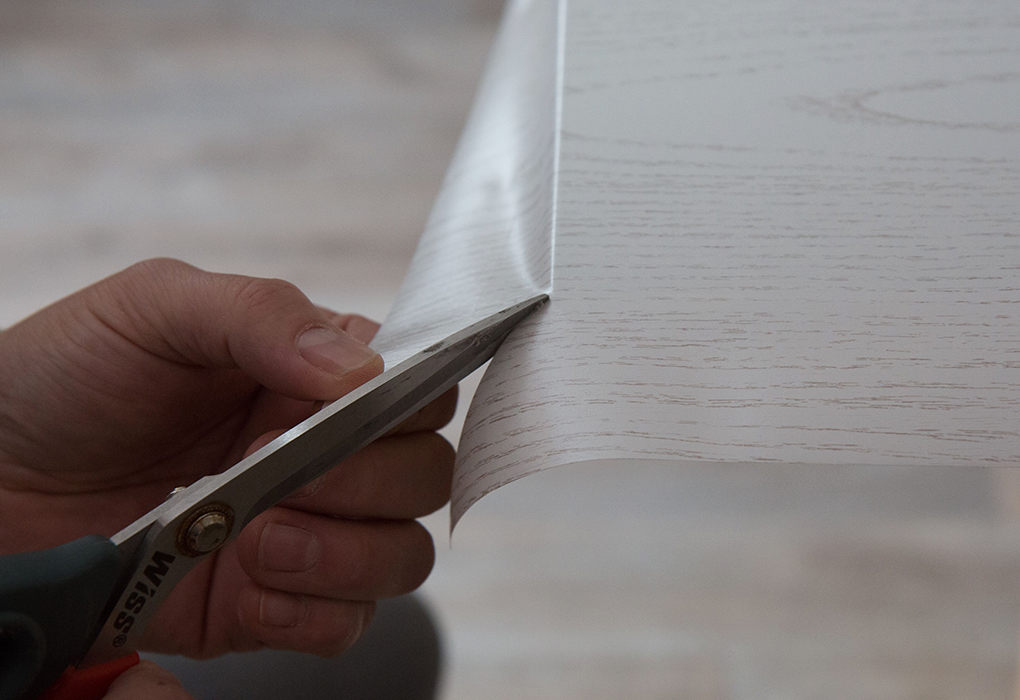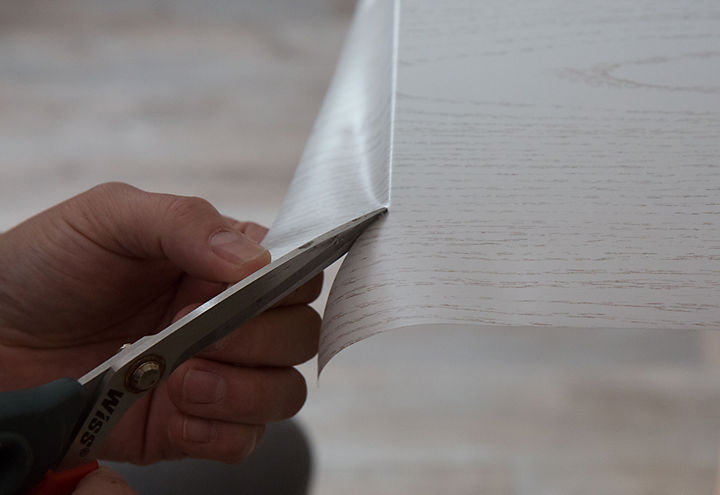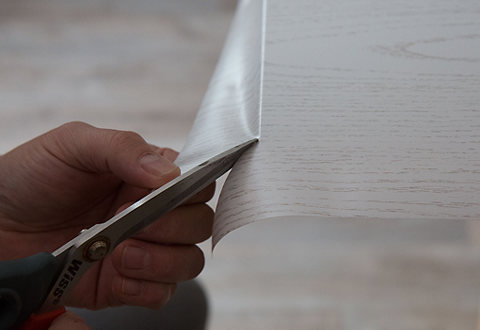 Step 6
For neat corners, cut diagonally into the corner with scissors. Fold one flap around the corner, then the other. You will be left with a small triangular excess which can be trimmed away with your scalpel, then wrap the rest of the excess film over the edge to the inside of the door. This can be trimmed later if you prefer. Repeat for all four corners and sides.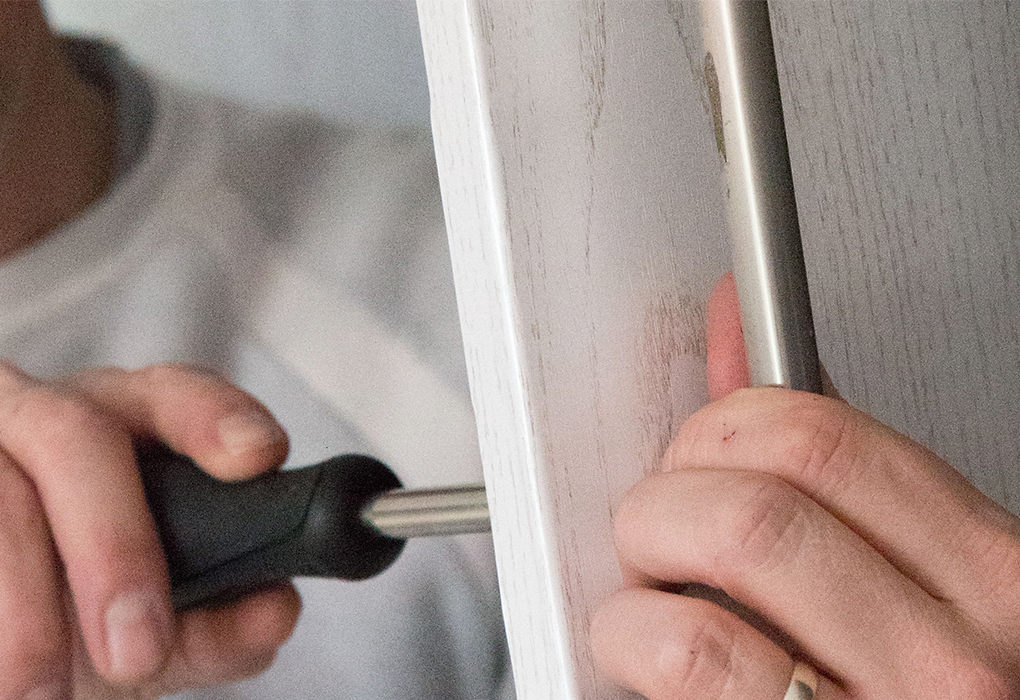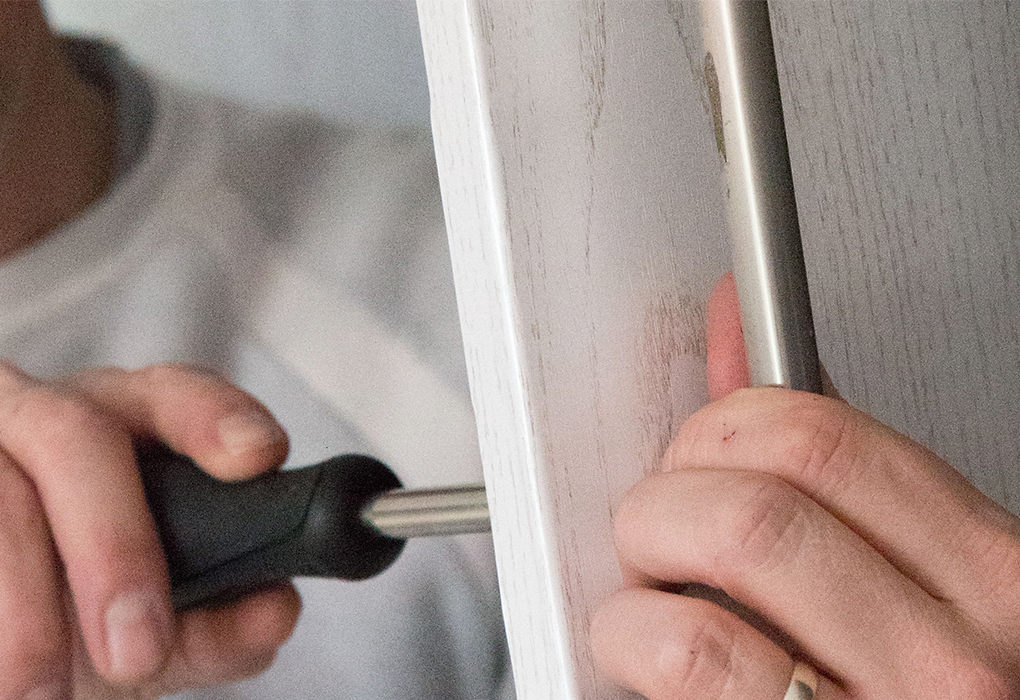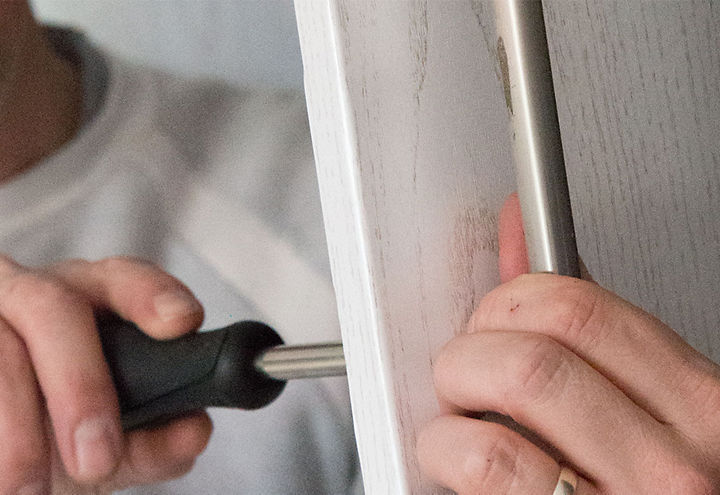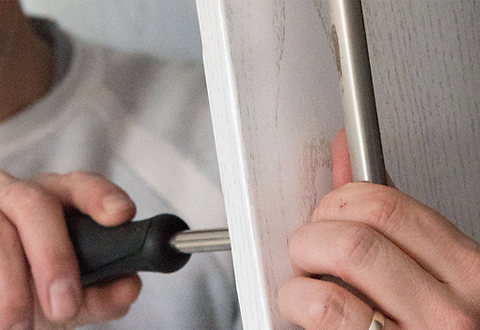 Step 7
Hang doors back into place, re-attach the handles, stand back and admire your handy work!
---
---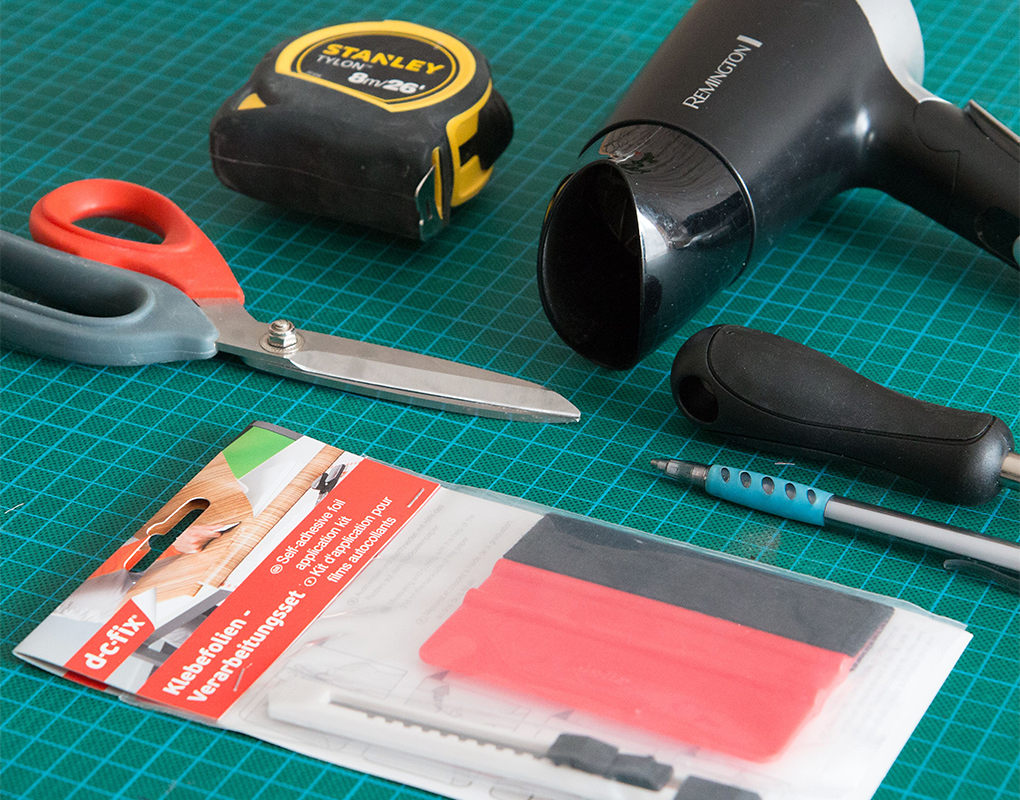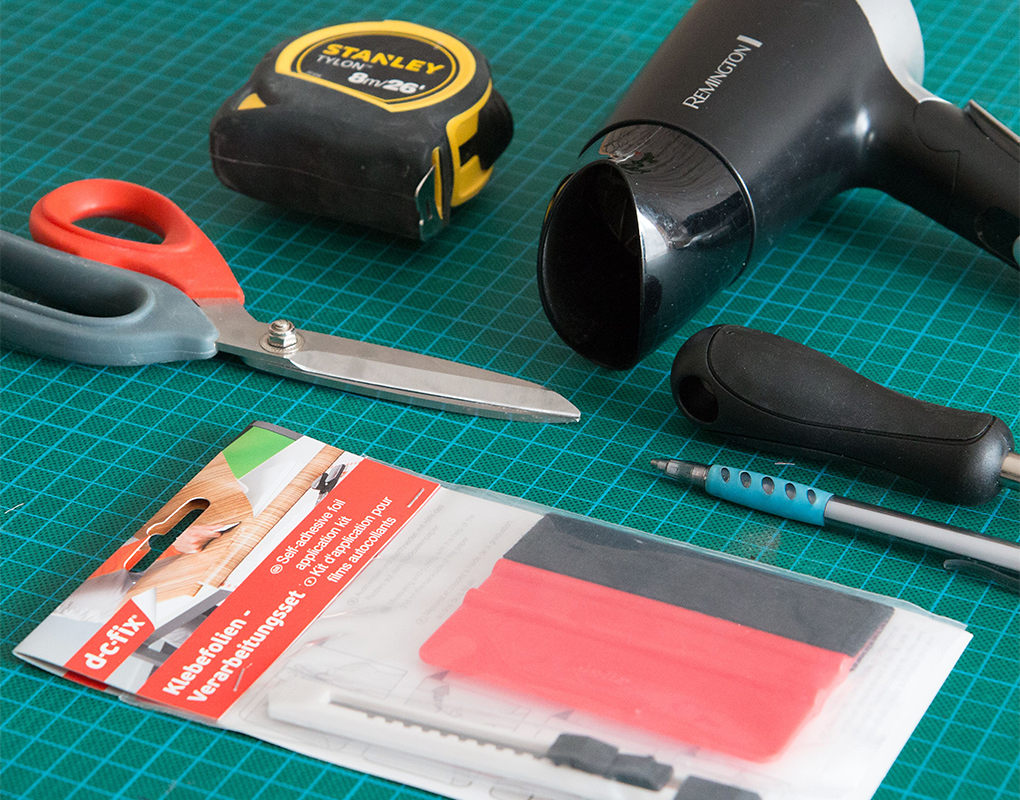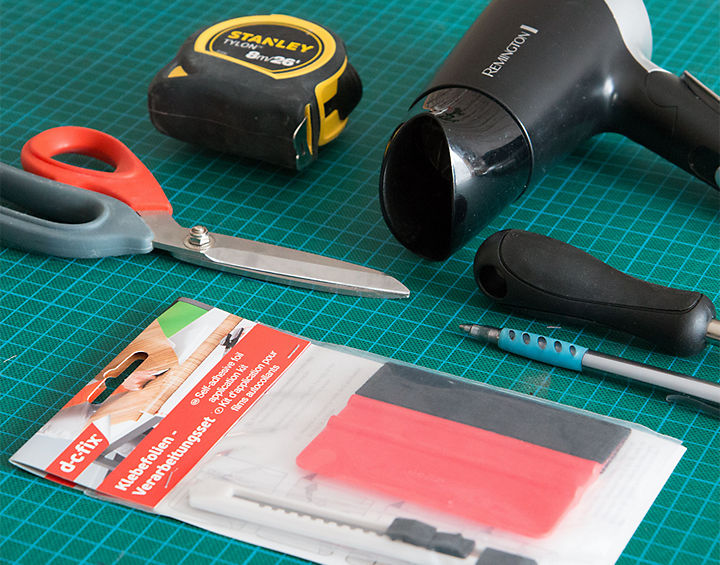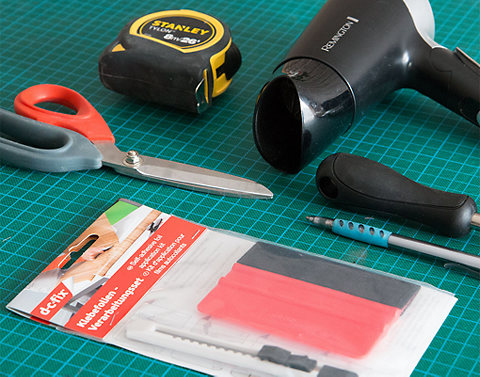 What tools do I need to apply sticky back plastic?
You will need scissors, d-c-fix application kit (containing craft knife and smoother with a flat edge), tape measure, pencil and possibly screwdriver or drill (if taking doors off), hairdryer (for curved edges) and water bottle (helps reduce the air bubbles and makes the application easier).
What surfaces can I apply it to?
Thoroughly clean the surface, it must be clean and flat, sand off any lumps or bumps. Any surface like glass, painted wood or laminate furniture are fine. Some surfaces such as unpainted MDF will need a primer first. The product can be applied to walls, but this all depends on the condition of the wall, the adhesive bonds to whichever surface it's applied to.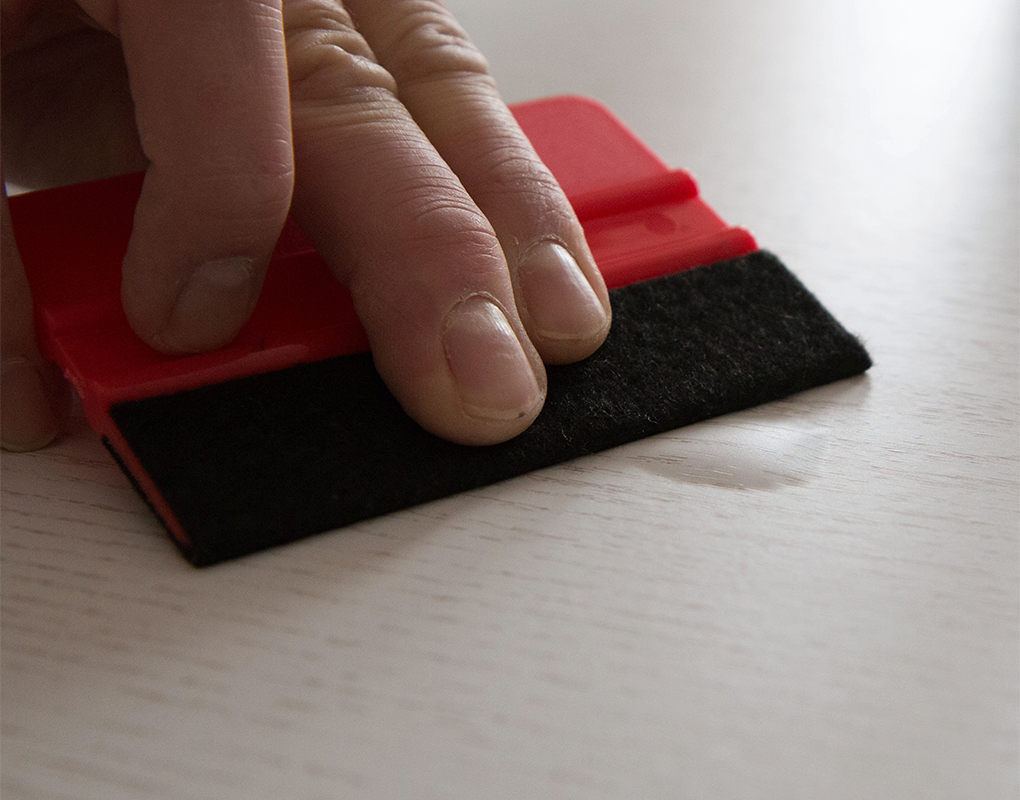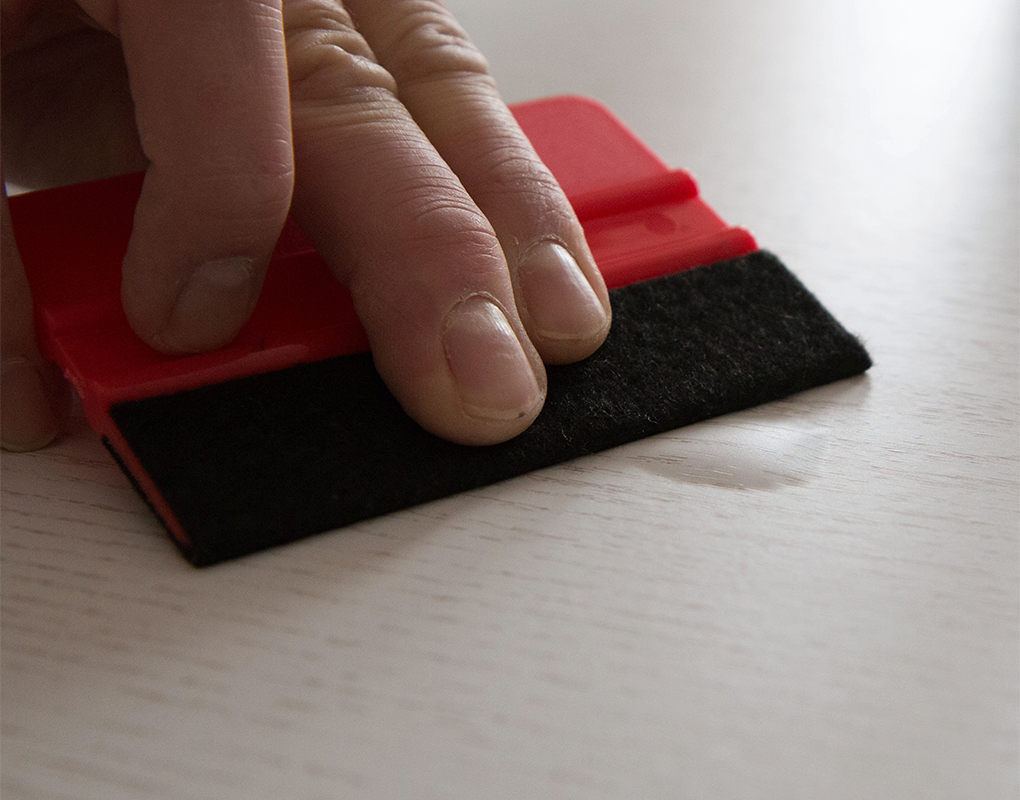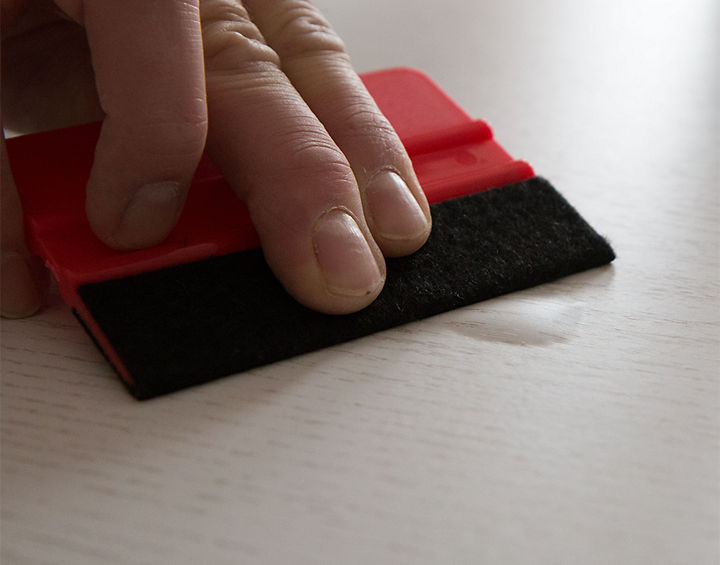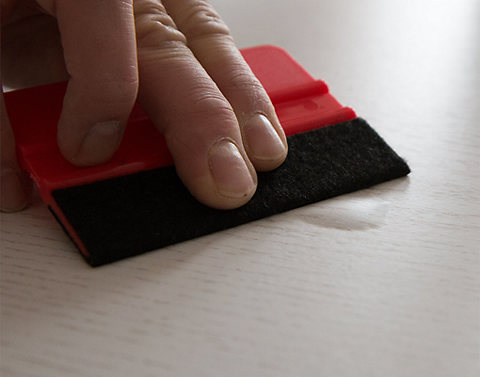 How do I apply the product without any air bubbles?
The best way is to apply about 10cm at a time, so gently release the backing paper and smooth as you go. The vinyl has a water-based adhesive so can be removed fully and reapplied if you mess up. Just push out the air bubbles using the smoother or squeegee. If you apply to a smooth surface like a fridge, then spray water lightly over the surface first, then glide the film into place smoothing out excess water as you go. Small air bubbles can be pricked with a pin and smoothed out.
Can the product be removed?
Yes, just peel back and remove. Any adhesive can be removed using ethanol or warm soapy water. If the vinyl is stubborn, then heat first using a hairdryer and it should peel off much more easily.
Can I used the product outdoors?
Yes, it will last a few years in the elements before you need to replace.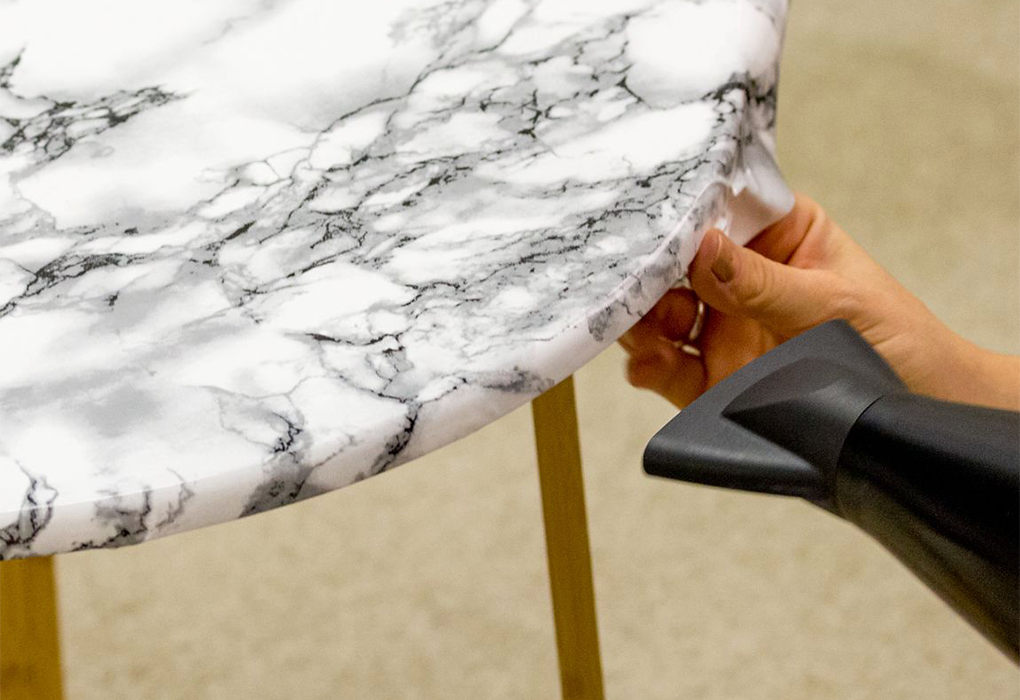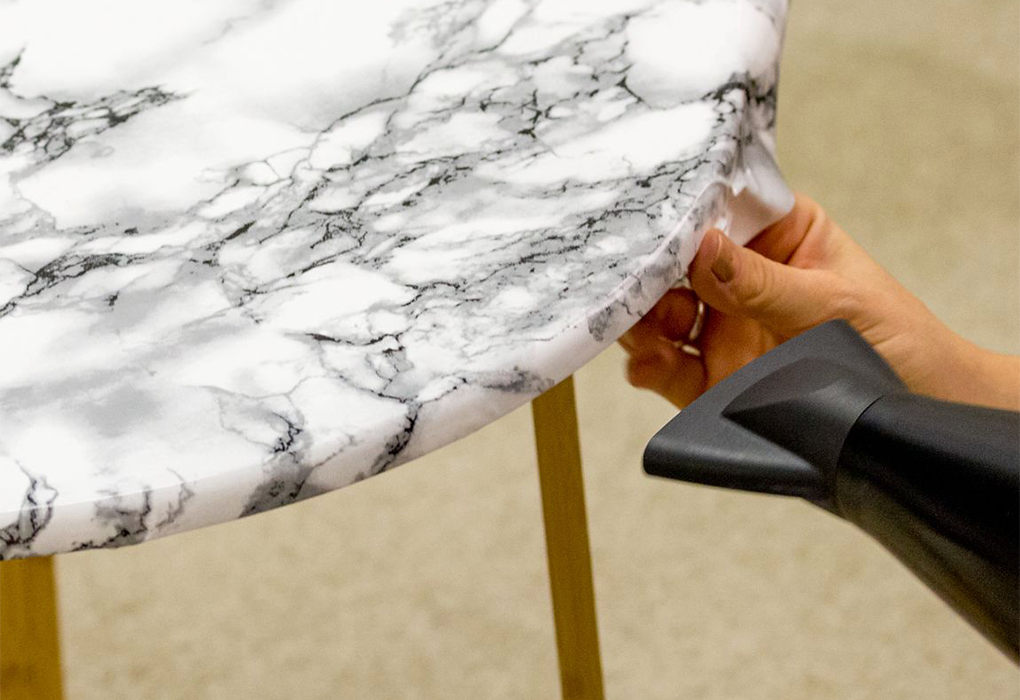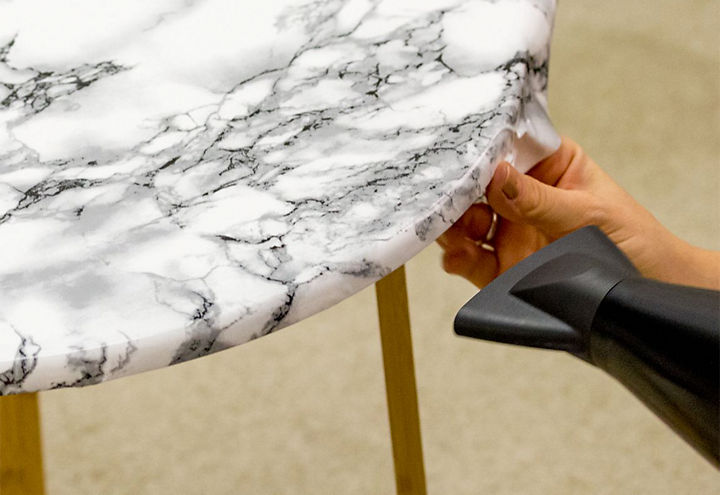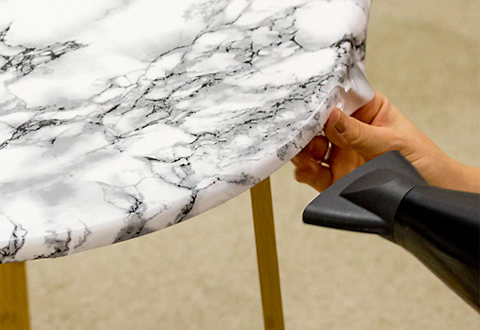 Can I apply to bevelled doors and round edges?
Yes, use a hairdryer to heat the vinyl first, this will make it more pliable and can then be smoothed using a cloth into the grooves. The best method is to completely cover the surface first, then prick holes where the grooves are, to allow air to escape before heat is applied.
Can I clean the products?
Yes, using regular household cleaners are fine.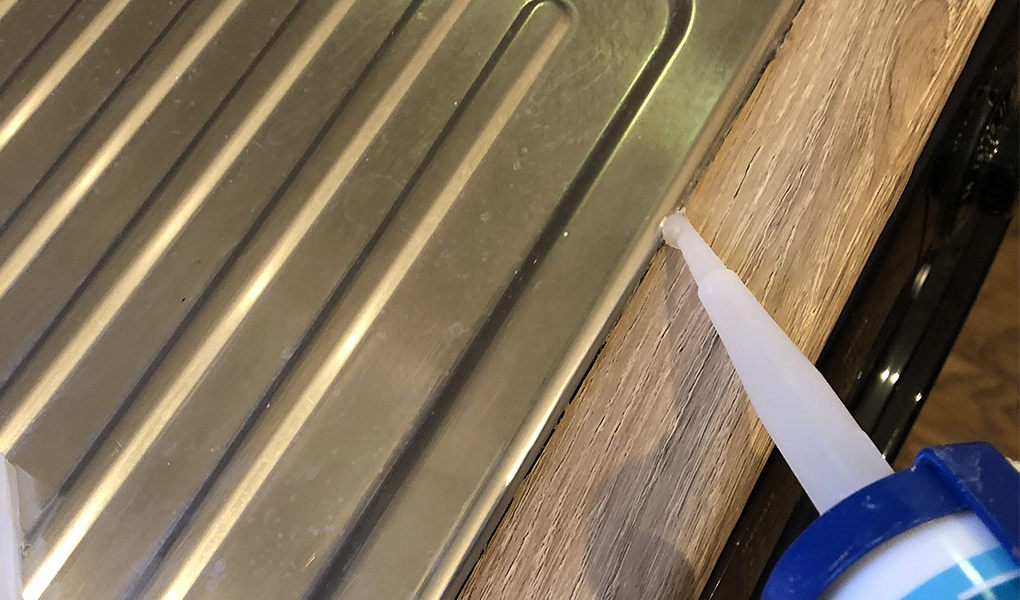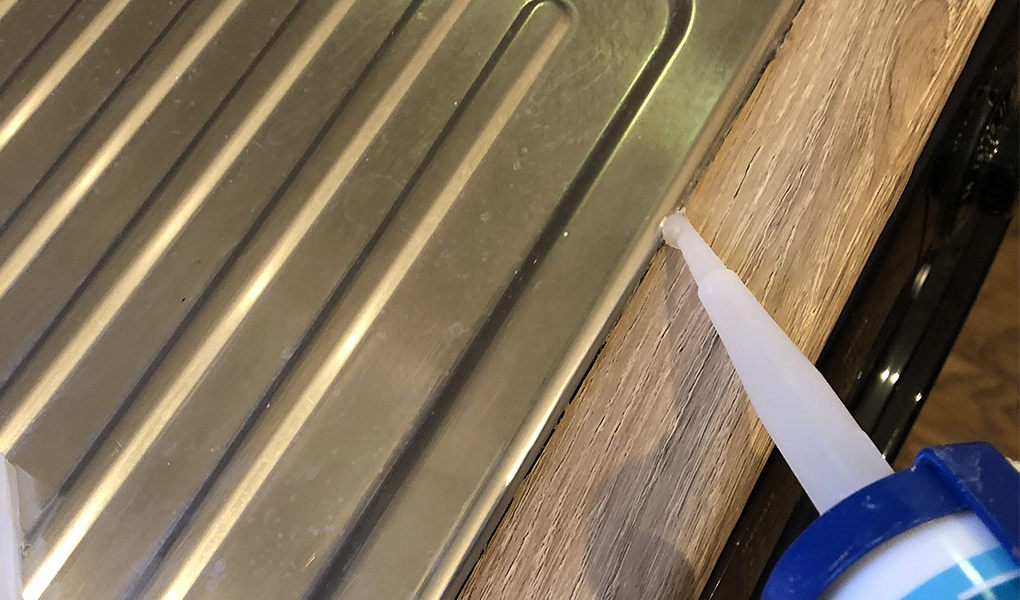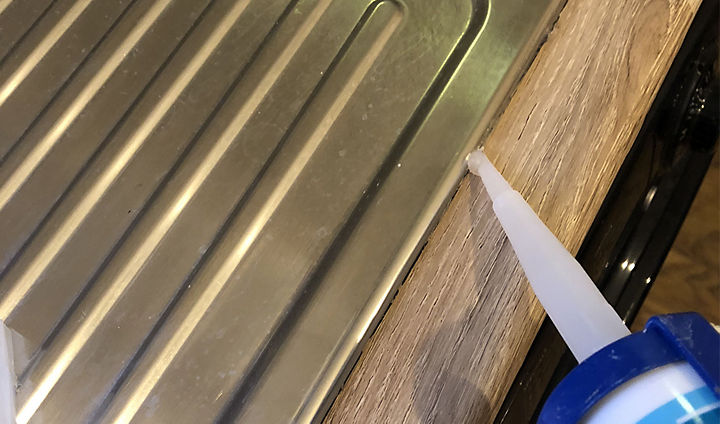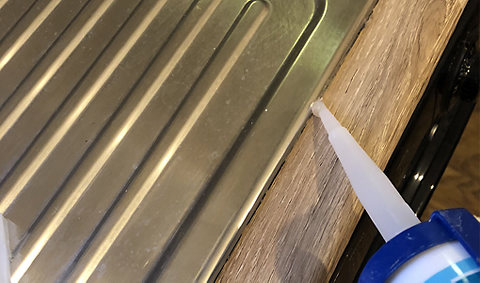 Is sticky back plastic water resistant?
Yes, but remember to seal any edges using silicone sealant if used on a worktop or in a bathroom.
Is sticky back plastic heat resistant?
Yes, up to 75 °C (167 F), use worktop savers to protect from hot pans, but hot plates and cups should be fine. Sticky back plastic can withstand temperatures from -10C to +50C (14F to 122F).
---