25 picnic ideas to inspire your next laid-back meal
Weekend plans? Sorted.
Nothing beats a picnic. Whether it's at your local park, on a beach, in your back garden, or even your living room – you can have a picnic just about anywhere. Not sure what to pack? Don't worry. Our picnic checklist covers everything you need for a fun day out, from the best locations to exciting activities that will keep the whole crowd entertained. Check out our picnic ideas for family get-togethers and summer evenings with friends. With a guide like this, your picnic will be a walk in the park (see what we did there?)
Skip to…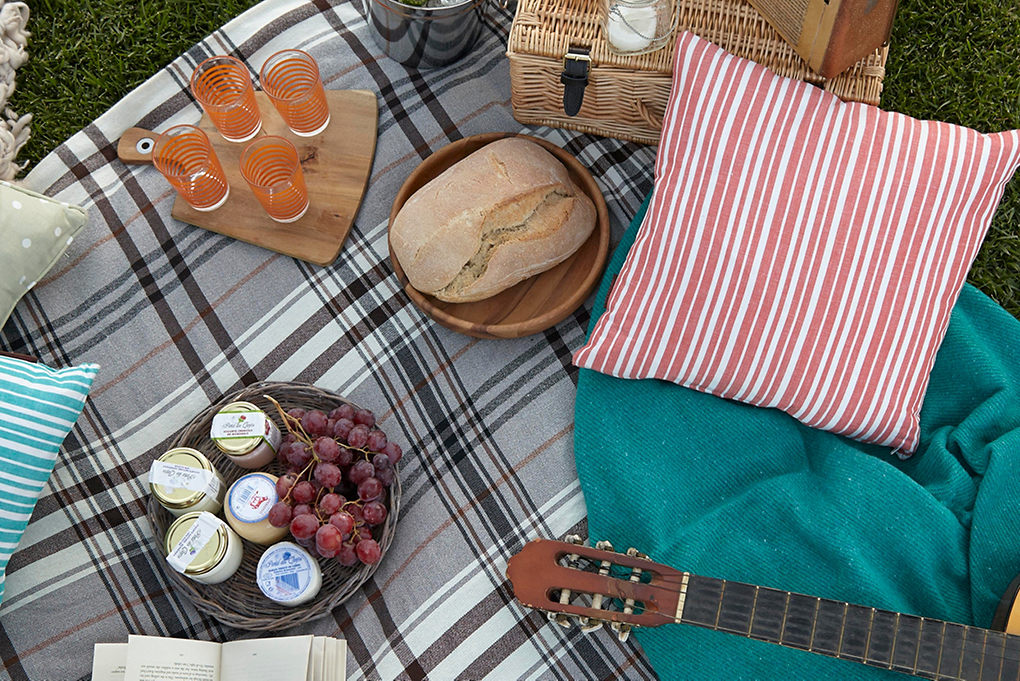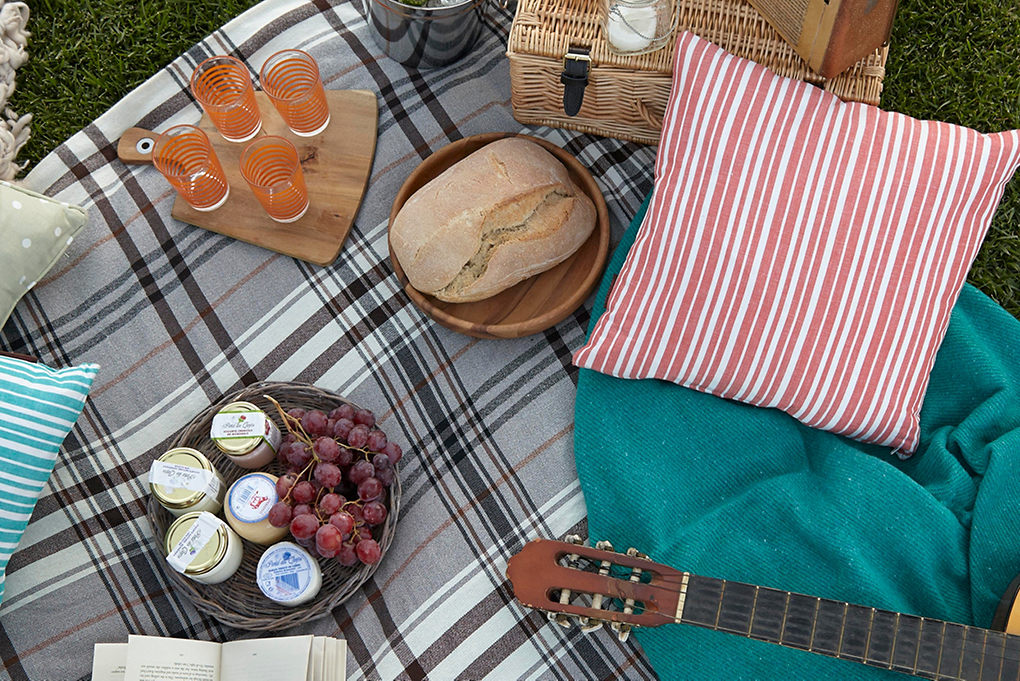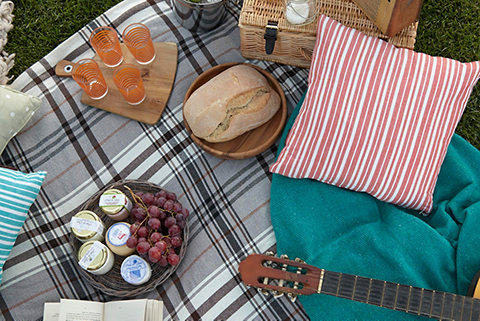 Picnic essentials – what to bring to a picnic
Somewhere to sit
No matter where you decide to have your picnic, you want somewhere you can sit comfortably and enjoy your food. Either choose camping chairs, a blanket, or even an outdoor rug! Looking for some ultra-luxurious comfort? Bring a few outdoor cushions along with you. If it's a scorcher of a day – we suggest setting up besides a large tree for some much-needed natural shade. Thank us later.
Food storage
Whether it's a cute wicker picnic basket, or simply some food storage containers – make sure your food is packed away, so it stays fresher for longer and you can transport it around without any unwanted spillages.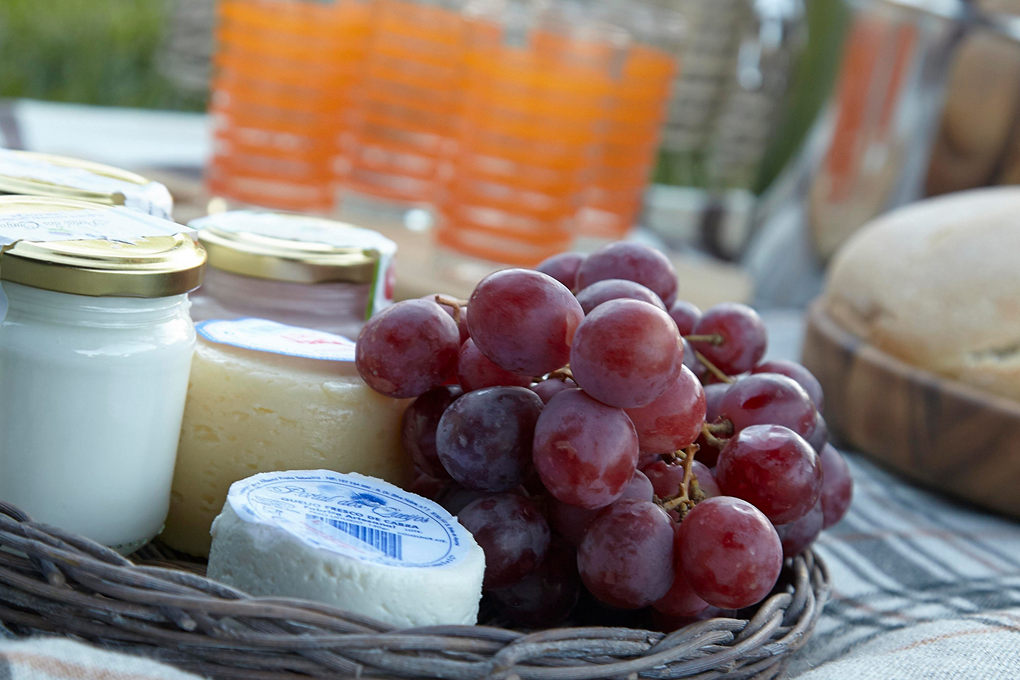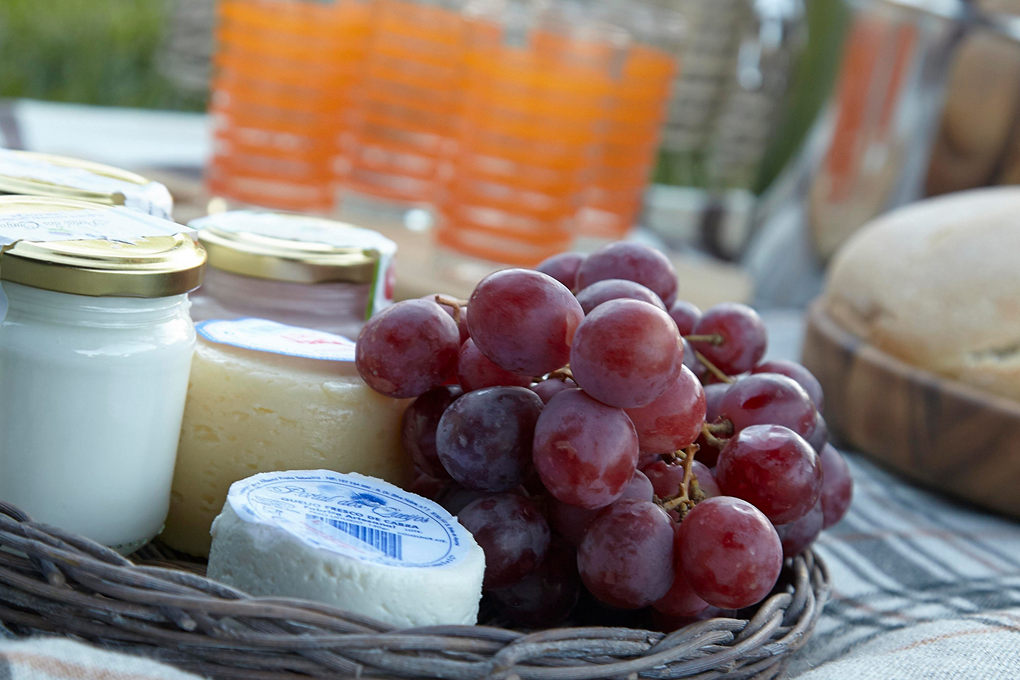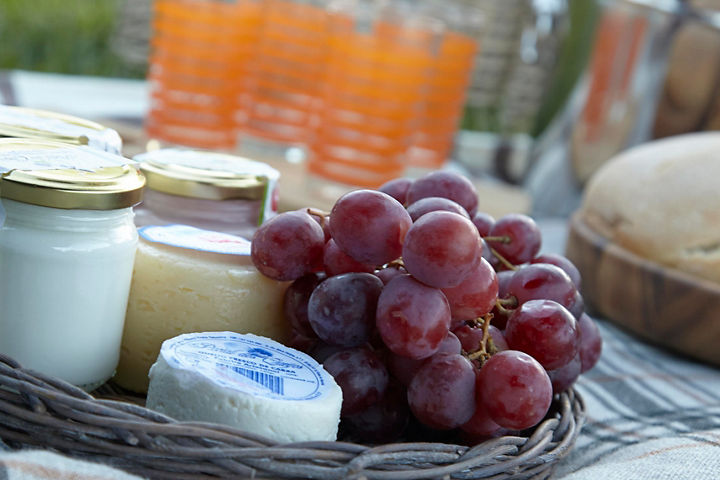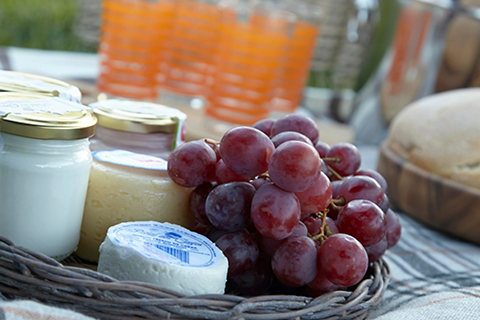 Portable BBQ
Why not bring along a portable BBQ and cook up a sizzling feast? Picnics aren't just for serving sandwiches and strawberries; you can eat whatever you like at your outdoor get-together. What we love the most about portable barbecues is that they're a much more sustainable choice compared to disposable barbecues. You can use it time and time again without having to dispose of it, and thanks to it's raised legs, you won't risk damaging the grass or surface beneath. They're better for the environment, easy to transport, and grills food to perfection - what's not to love?
Outdoor picnic games
From frisbees to footballs, we've got a whole range of fun outdoor games to keep the whole family entertained. Picnic games are perfect for working up an appetite before tucking into some scrummy food. We've got plenty of outdoor toys for kids and adults. Have a little browse of our selection and find hours of entertainment for your next picnic party.
Picnic umbrella or gazebo
The Great Irish weather is unpredictable. One thing is for certain – we never know what kind of weather we're going to get. Whether the sun is beating down on you, or the there's a downpour of rain – a pop-up gazebo or picnic parasol is ideal for protecting you from the elements.
Best picnic spots
The sun is shining, your picnic basket is packed full of scrumptious treats, and you're ready to go an adventure. But where to go? There are loads of beautiful spots for having a picnic. Whether you want to be in amongst the trees or chilling by the water, here are some ideas for where to have a picnic...
Public park
Public gardens
Forest
Lake
Beach
Your own garden or balcony
Your living room
Building rooftop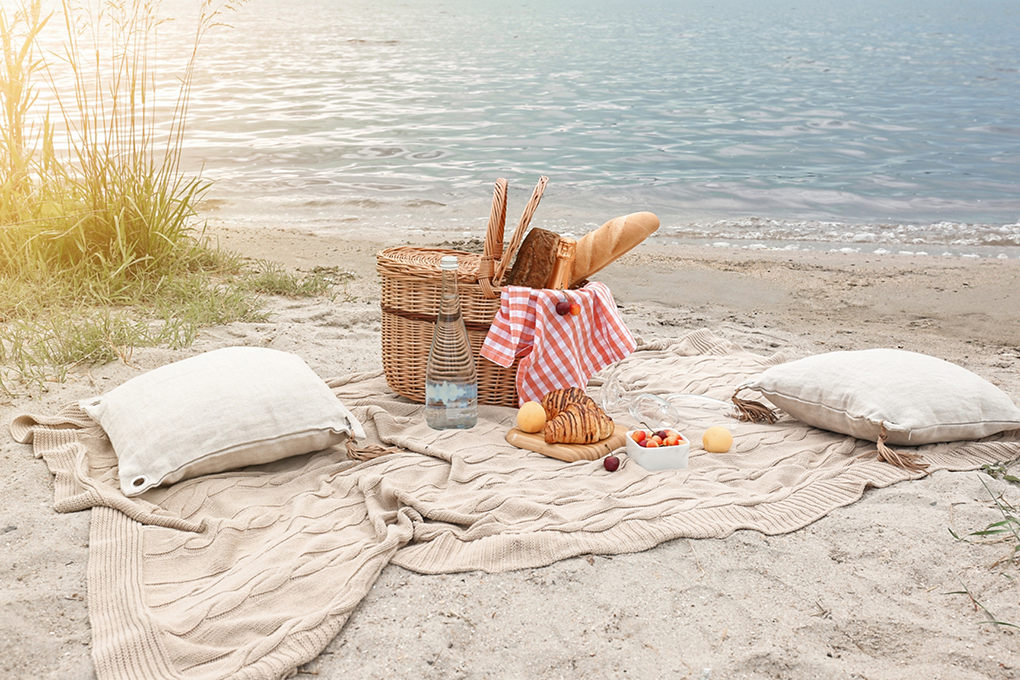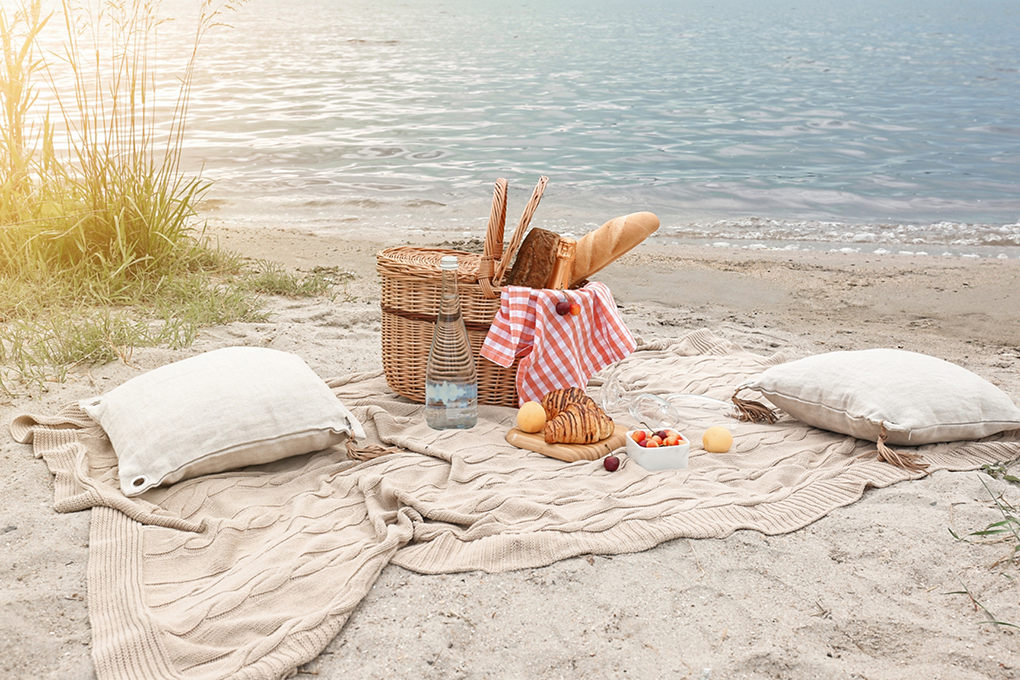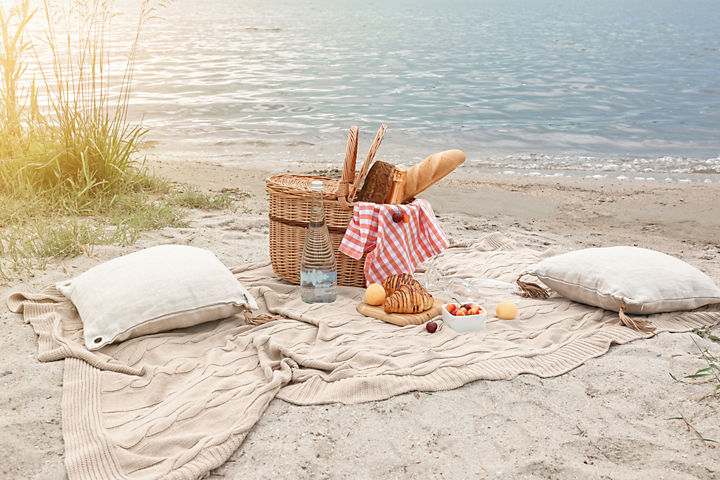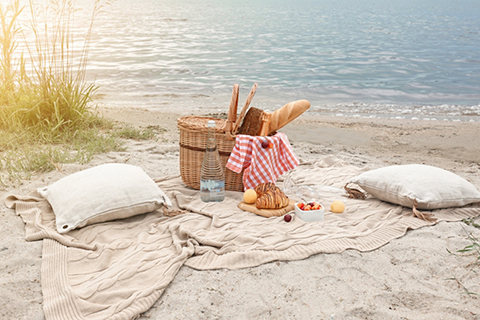 Indoor picnic ideas
Planned a picnic party for a special event like a birthday or anniversary, but the weather is just too dreadful to go outside? Don't let the weather spoil your fun – have yourself an indoor picnic. In fact, even if the weather isn't bad, an indoor picnic can be a fun way to spend your afternoon with friends, or a great idea for a romantic date.
Make space. Push furniture out of the way and make space for some blankets on the floor. Put down some cushions and beanie bags for added comfort.
Create a cosy den. Make your own den from bedsheets or put up a small gazebo and decorate with twinkling fairy lights and other decorations to create a truly welcoming feel.
Add some greenery. You may be picnicking inside, but that doesn't mean you can't enjoy nature. Bring the outdoors inside with some gorgeous green houseplants and flowers to make your surroundings feel more natural.
Indoor games. Don't forget some fun games. Why not get out a board game, play charades, or even play some video games together?
Put out a delicious spread. The perks of an indoor picnic? You have access to a fully functioning kitchen – make use of your oven and cook some delectable party food to put on the table. You also don't need to worry about food sitting in the sun for too long, which means you can eat cheese or chocolate without it spoiling.
Watch a film. Why not put a movie on in the background? Another perk of having your picnic indoors means that you have access to your television and Wi-Fi – so you can eat your picnic feast and watch your favourite movie!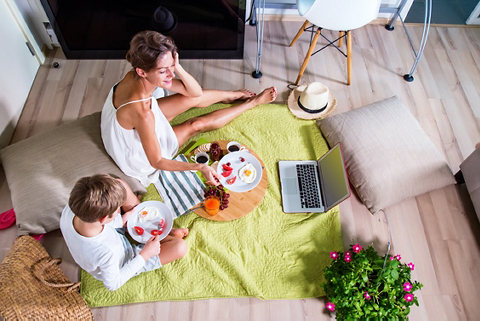 Romantic picnic ideas
In need of some picnic ideas for couples? You've come to the right place. From delicious desserts to dreamy music, there are loads of ways that you can create a romantic atmosphere at your next picnic date.
Light some candles. Having a picnic in the evening? Bring some glass jars and tealights, soft lighting always helps to create a romantic ambiance.
Play some music. Up the romance and create a playlist full of your favourite songs. Choose songs that you both enjoy and know will spark a conversation of a shared memory.
Bring an instrument. Want to really impress your date? Bring a guitar or other instrument and serenade them.
Don't forget dessert. A romantic picnic date isn't complete without something sweet. Bring some strawberries and cream, cookies, or cake.
Bring a book. Sometimes all you want to do is quietly enjoy each other's company, why not bring a book to read? Or you could even read to each other…