Grow your own veg: Projects for kids to enjoy
Childhood. It's dirty hands, red cheeks, grass stained knees, and a wind-swept hair. Get back to the roots of what is means to be young by jumping into nature with your kids. Enjoy the simple wonder of nurturing a seed to its full-grown glory.
Life can be busy, especially for little ones, but gardening is one of easiest ways to burn off energy and relieve stress. From developing the senses to strengthening hand-eye coordination, getting out in the garden, and growing a delicious crop of veg is a wonderful way to engage them.
We'll help you choose the perfect project, with simple to grow seeds so your green fingered gang can get involved with cultivating and caring for their produce.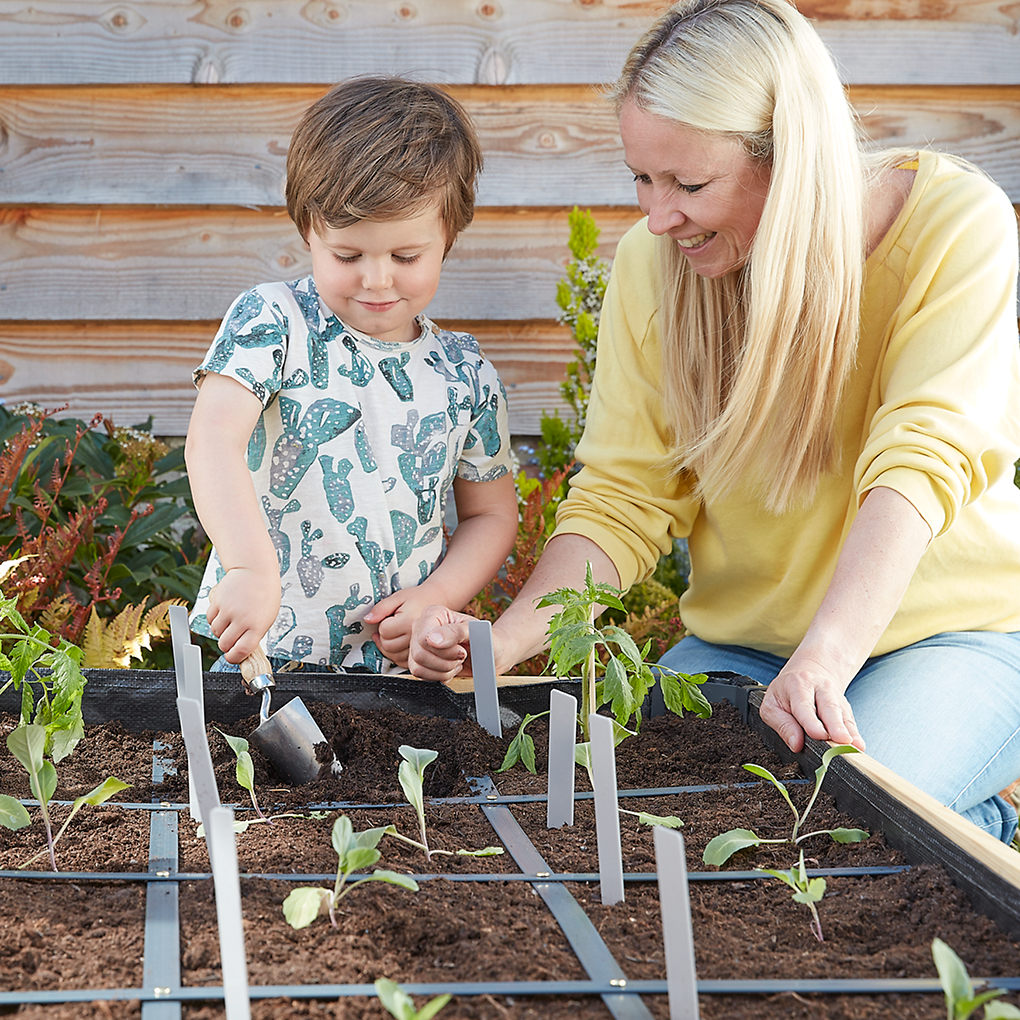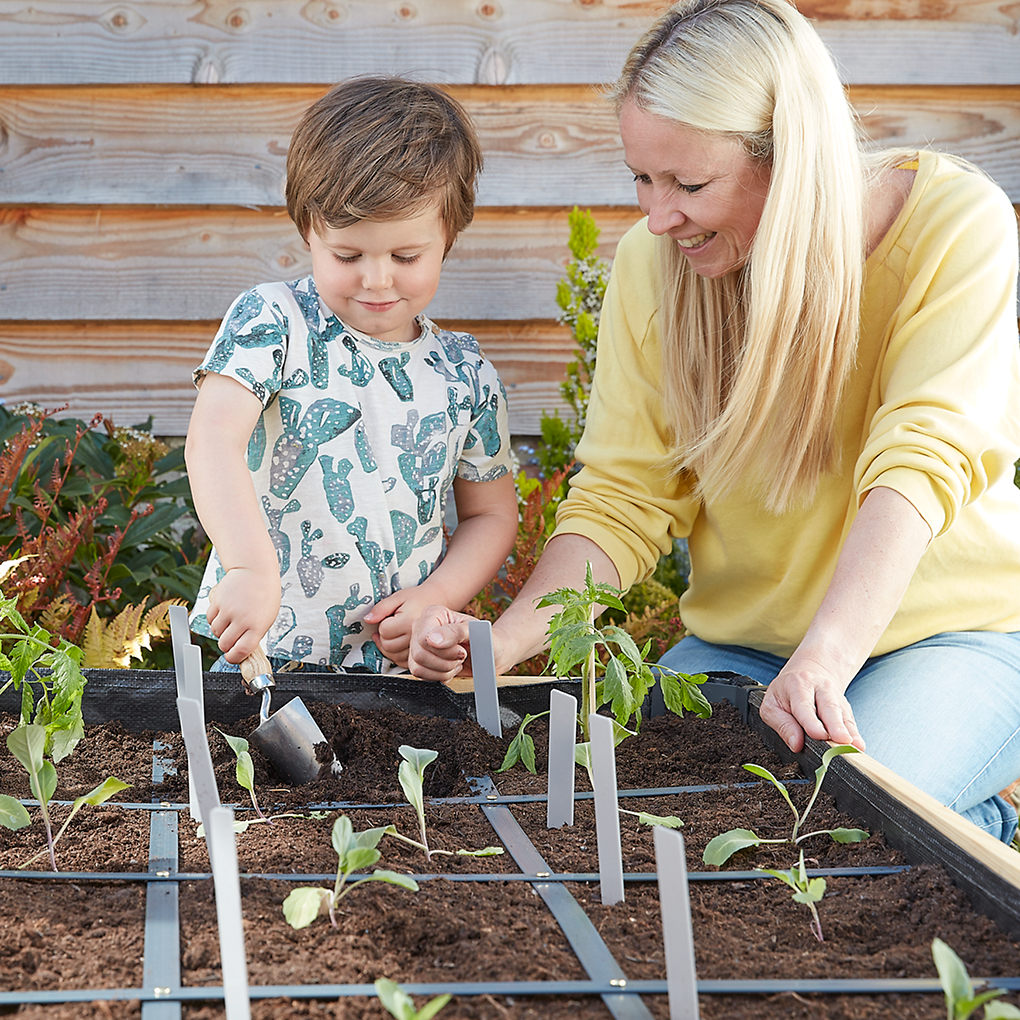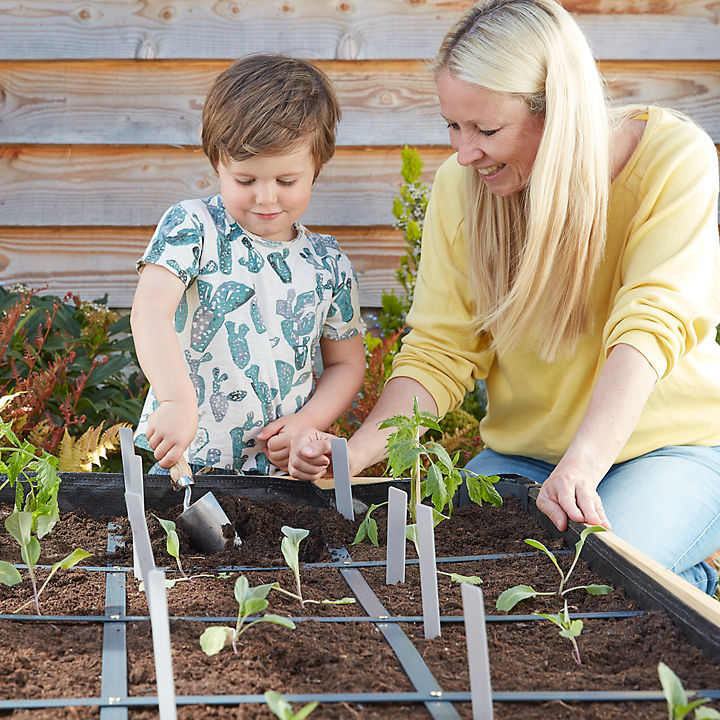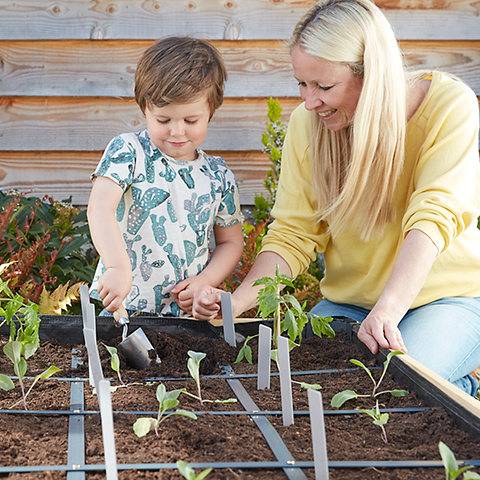 Kids gardening month
April is kids gardening month, which celebrates the joy and wonder of gardening with children, so there really is no better time to get started.
Tools for the job
There are some basic tools that every budding gardener should have in their shed. Our experts recommend:
Breaking ground
Getting your ground prepared is the best way to secure success. Start by deciding where you'll be planting your seeds. Depending on how much space you have, you might want to choose an area of your garden to dig up, or a raised bed that's just for your family project. Our Verve raised bed kits come with everything you need to set one up.
Most vegetables grow best in sun, so choose somewhere that'll get plenty of light. Some can be damaged in strong wind, so a sheltered spot next to a hedge is perfect.
If you're planting straight into the ground, then give your patch a good digging over to break up the soil and get rid of any weeds. Dig down to at least one spade depth and remove any bits of weed root or stem to stop them re-growing and take out as many stones as you can.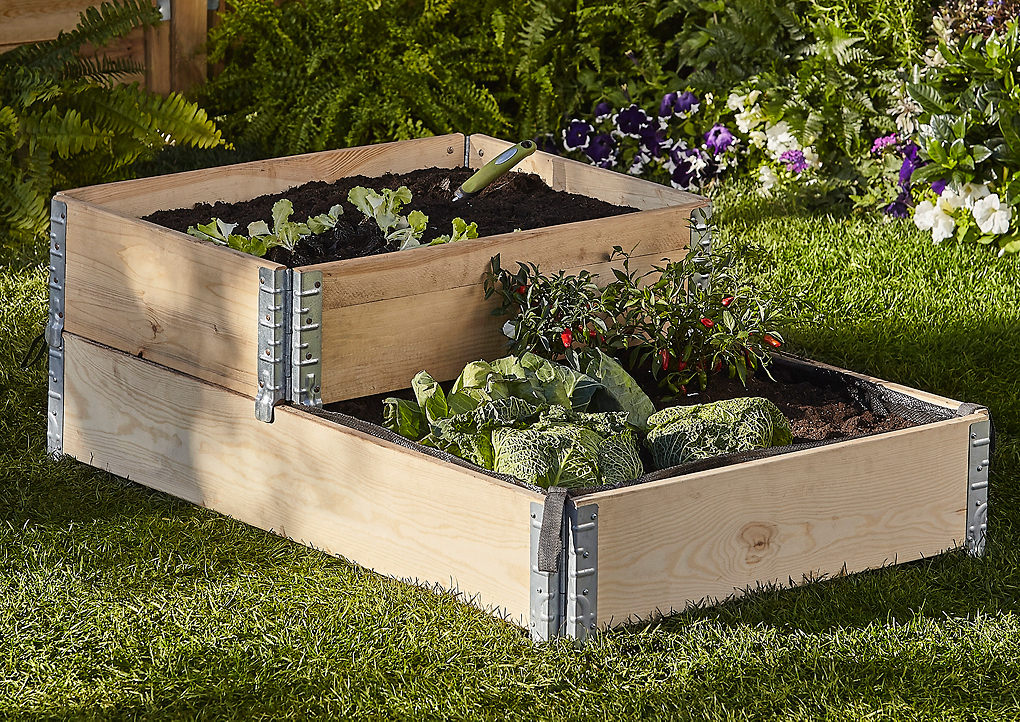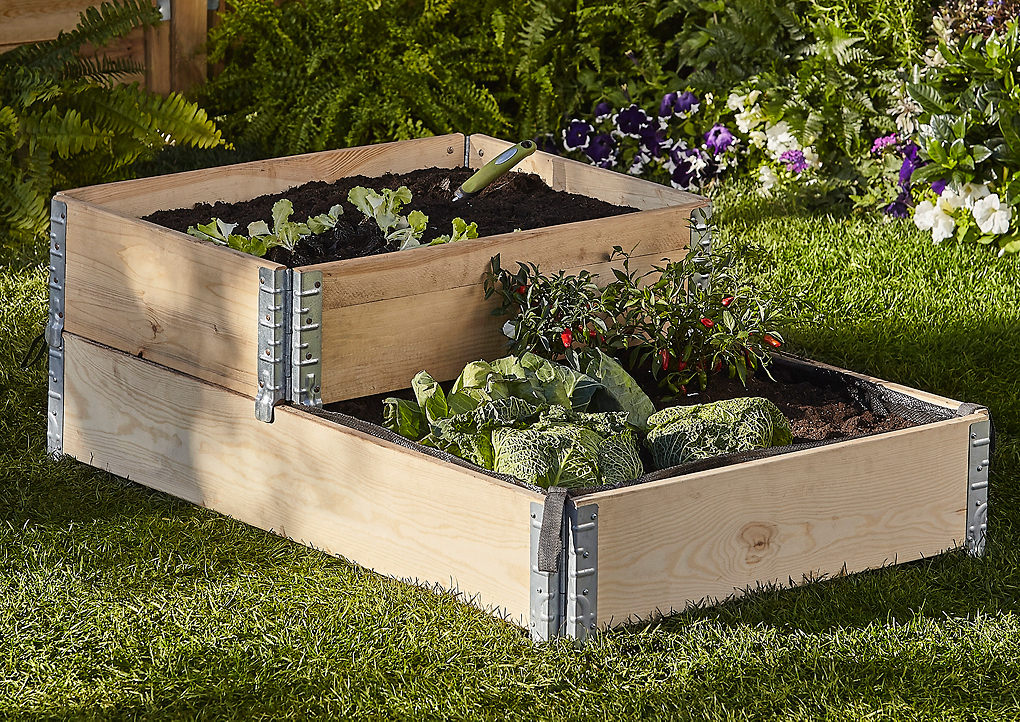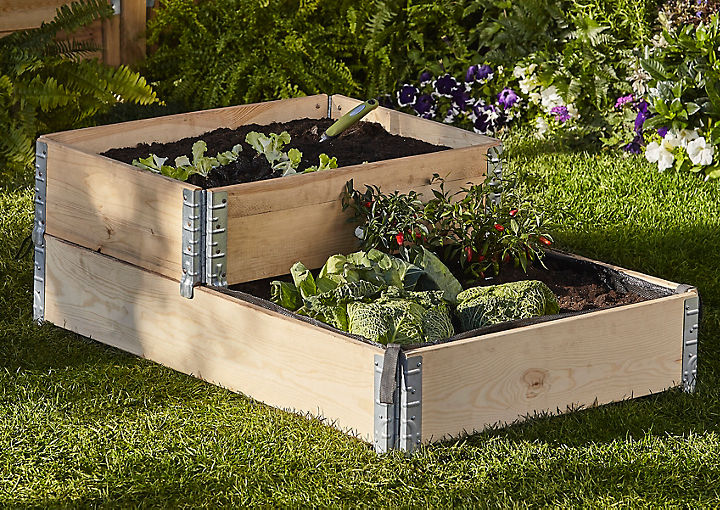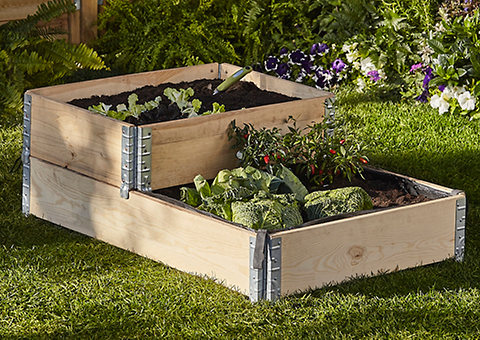 3 Veggies to plant in Spring
The weather is starting to warm up, so Spring is perfect for planting veg with the kids. We've put together 3 of our favourites that are easy to grow, and delicious to eat so you'll have no problem keeping them keen.
Courgettes
Courgettes will give you a big crop with little effort, and they work in loads of recipes, even cake!
1. Plant your seed in April, individually 1.5cm deep in 10.5cm pots filled with multi-purpose compost. Keep them on a sunny windowsill, and gently water them making sure that the compost stays reasonably moist.
2. After about 3 weeks your courgettes will need to be moved to a bigger pot, but they're not quite ready for the outside yet. Pop them carefully into 12cm pots on your sunny windowsill and keep watering.
3. In late May you can transplant your seedlings outside, but first you need to harden them off. This means getting them used to the outdoor temperature before they move home permanently. You simply need to place your plants outside starting with a couple of hours on day 1, increasing their exposure over the next 10 days.
4. When there's no risk of frost, it's time to plant them outside. Dig a hole two or three times the size of the pot and break up the soil to a crumbly texture and add in some potting compost. Plant the courgettes to the same depth in the soil as they were in the pot, allowing about 90cm distance between them. Keep on watering your courgettes and feed them weekly with a high potassium fertiliser.
It's up to you when to harvest them, but we suggest waiting until they're 10-15 cm big. At their peak you could be getting 2-3 tasty courgettes a week right through until September. Just use a sharp gardening knife to cut them from the plant.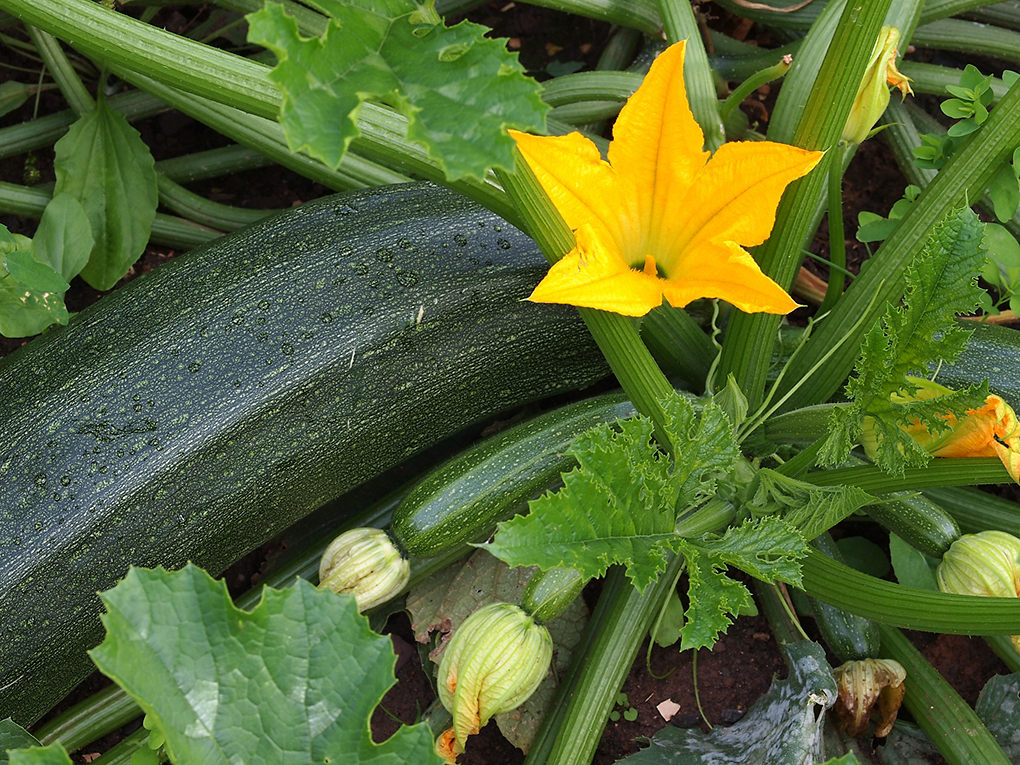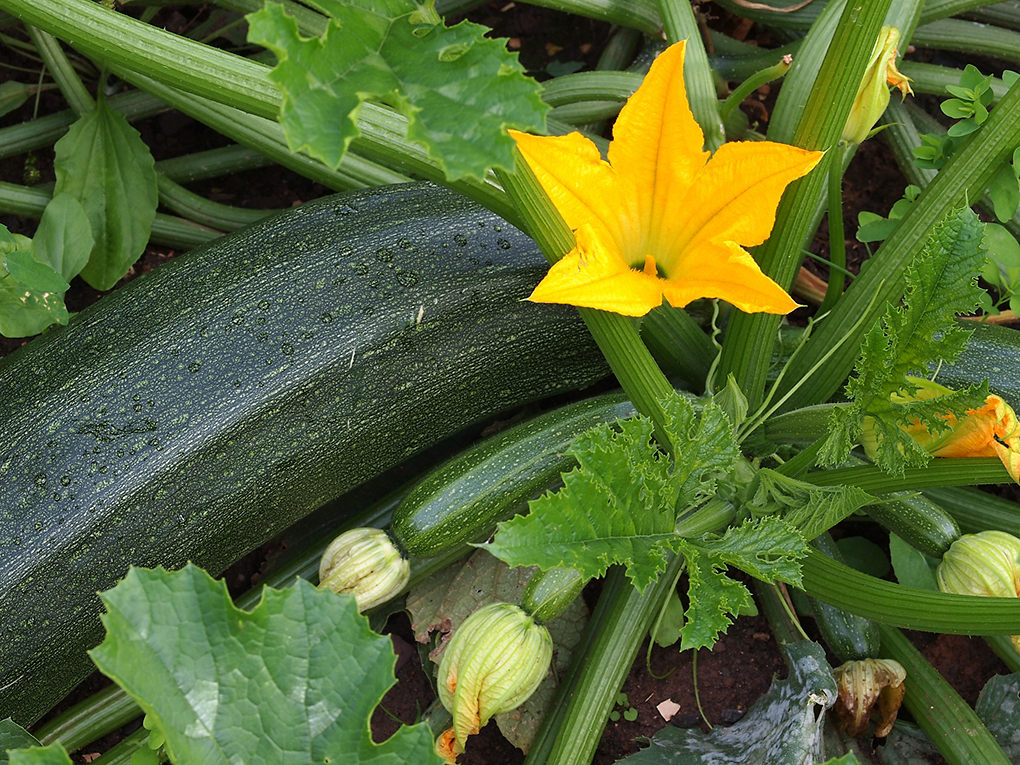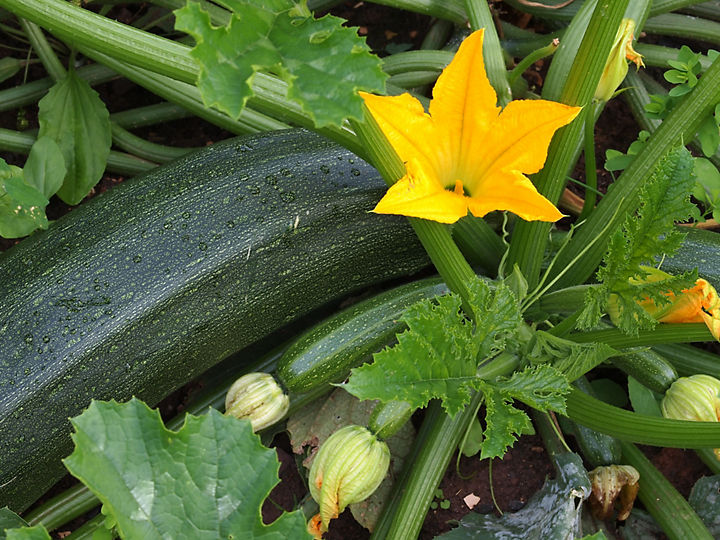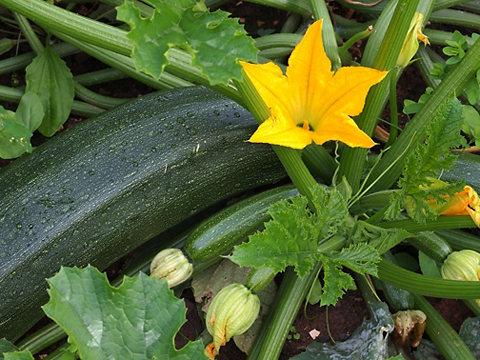 Beetroot
Beetroot is another easy grow, perfect for little ones, and it's known as a superfood because it's packed with antioxidants.
1. Plant your seeds outside between March and June, either into 20cm pots or into the ground that you prepared (read more in the Breaking ground section above). Rake in a general purpose fertiliser and at 10cm spacings, 2.5cm deep, in rows 30cm apart.
2. When the plants are about 2.5cm high, thin out to leave them 10cm apart. This just means pulling out the weaker ones to give your beetroot the room they need to grow strong. Aim to keep the soil evenly moist by watering them every 10-14 days.
They'll be ready to harvest when they're about the size of a golf ball. Carefully hold the tops and lift them while levering under the root with a hand fork.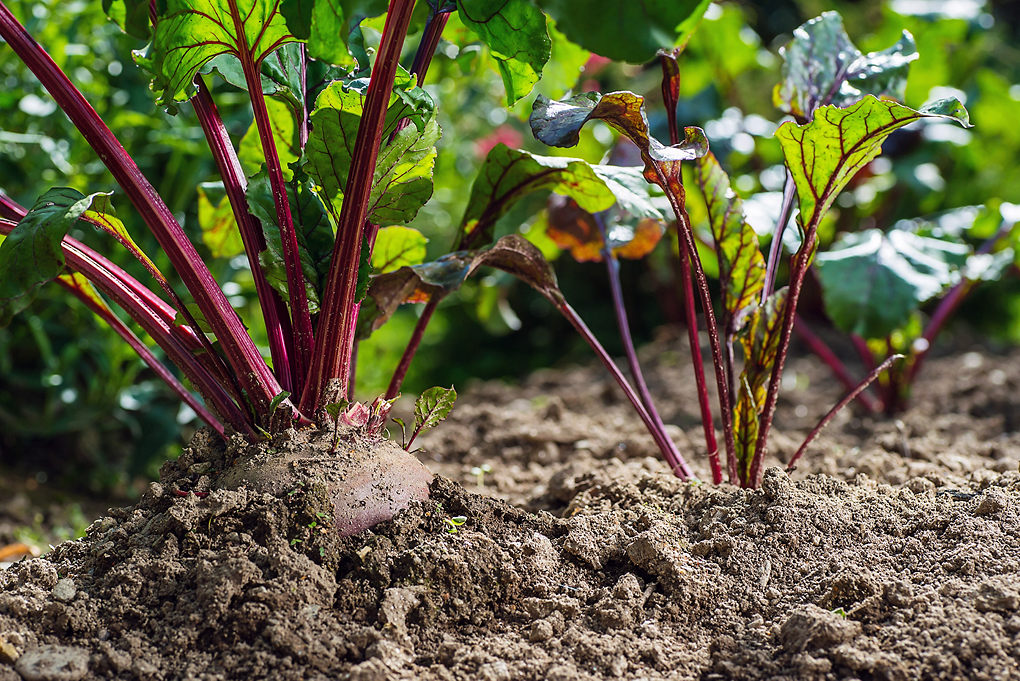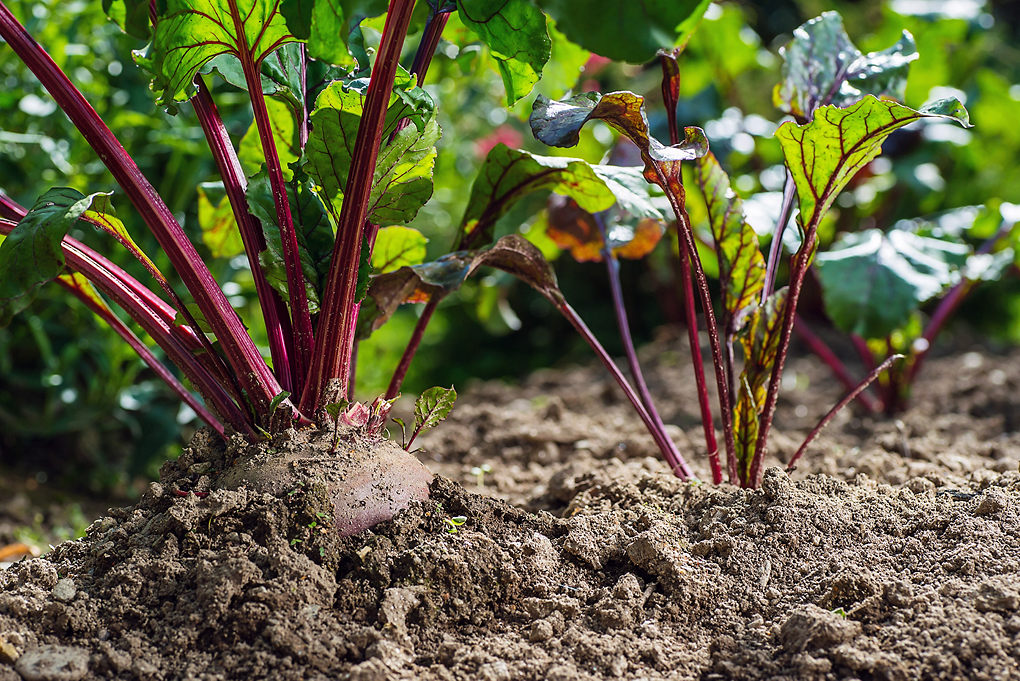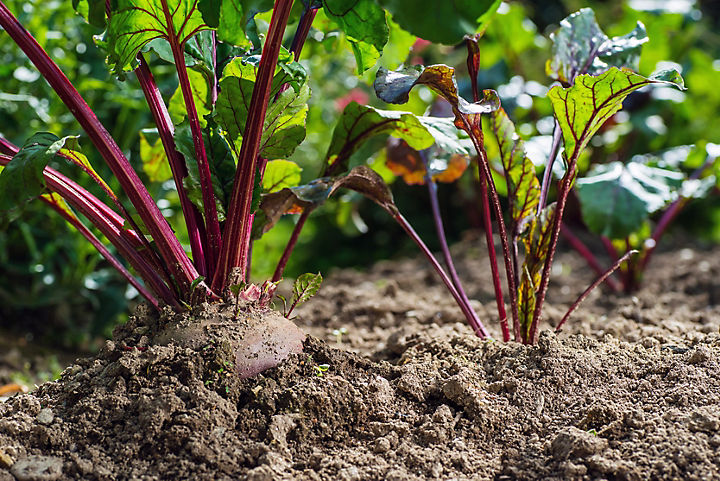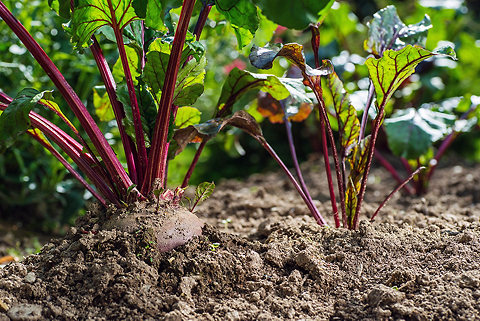 French beans
French beans are especially good for small fingers because the seeds a nice and big. You'll get a nice big crop, and you don't need much space because they'll grow up from the ground. French beans like warm weather, you if you want to get planting early, start them off inside in April. If you want them to go straight into the ground it's best to wait until May or June.
1. These are climbing plants, so you'll need to pop in some supports before you sow them outside. Make yourself some wigwams for them to grow up using bamboo canes. Use 1.8m canes, four or five per wigwam, spacing them 15cm apart at the base. Tie the tops of the canes together.
2. If you're starting them off indoors, sow seeds individually in 10.5cm pots filled with multi-purpose compost. They'll be ready to plant out after the last bad frosts, either May or June depending on where you live. If you're going straight outdoors, plant one seed at the base of each cane of your wigwam.
3. Loosely tie the plants to the cane as they grow. Make sure you keep the soil nice and moist, and you can feed them every couple of weeks with a liquid fertiliser.
Pick the beans regularly when they are around 10-15cm long, they're ready when they snap easily, before the beans can be seen through the pod.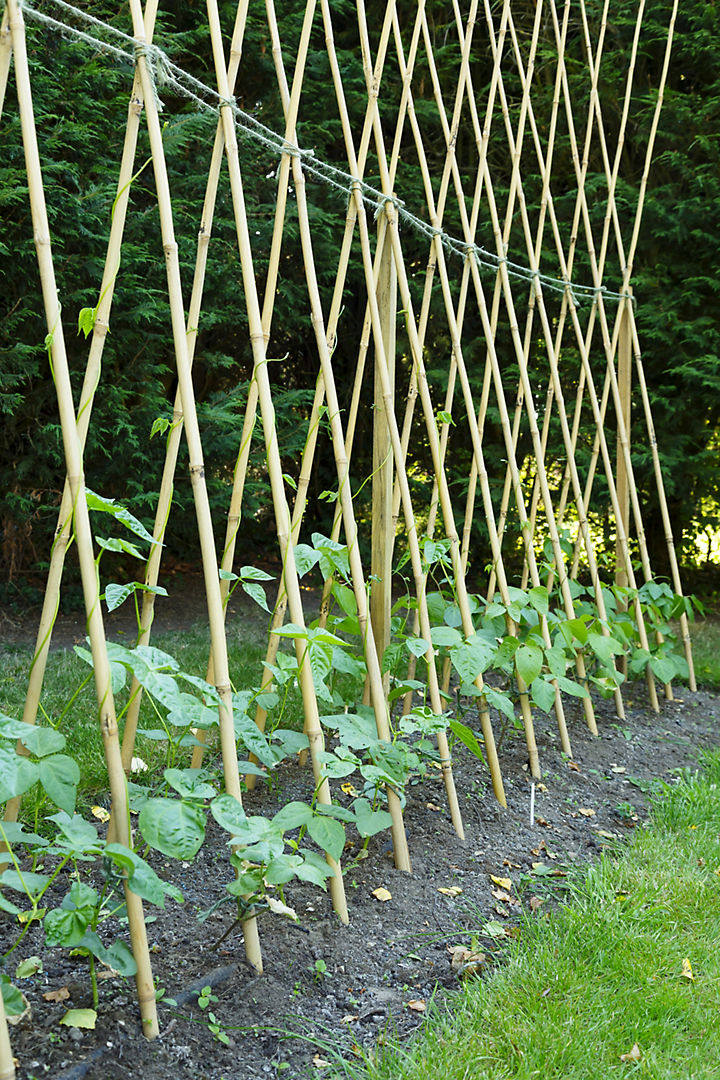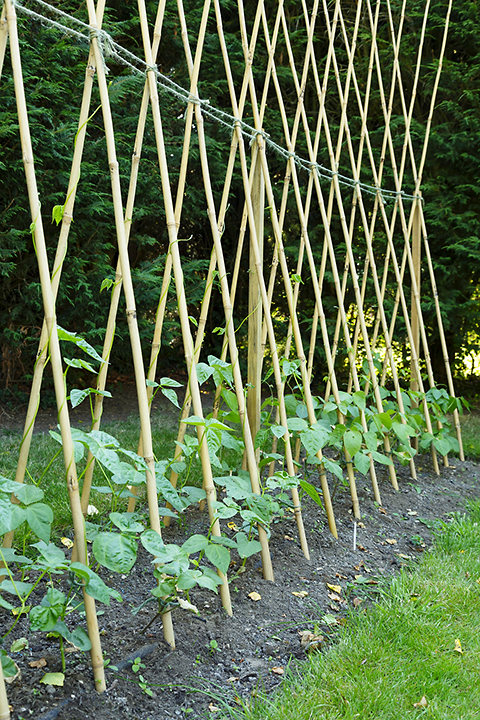 Keep on growing
So now they're munching away on their proudly grown crop, the fun doesn't need to stop there. We've got plenty more growing guides that are great for kids.
Try carrots, tomatoes, potatoes, chillies or salad leaves.