Your essential guide to wet rooms
Whether you're looking for practicality or a little bit of luxury, wet rooms are a convenient and stylish choice. And with no need to squeeze in a shower enclosure or tray, they are great for maximising space too!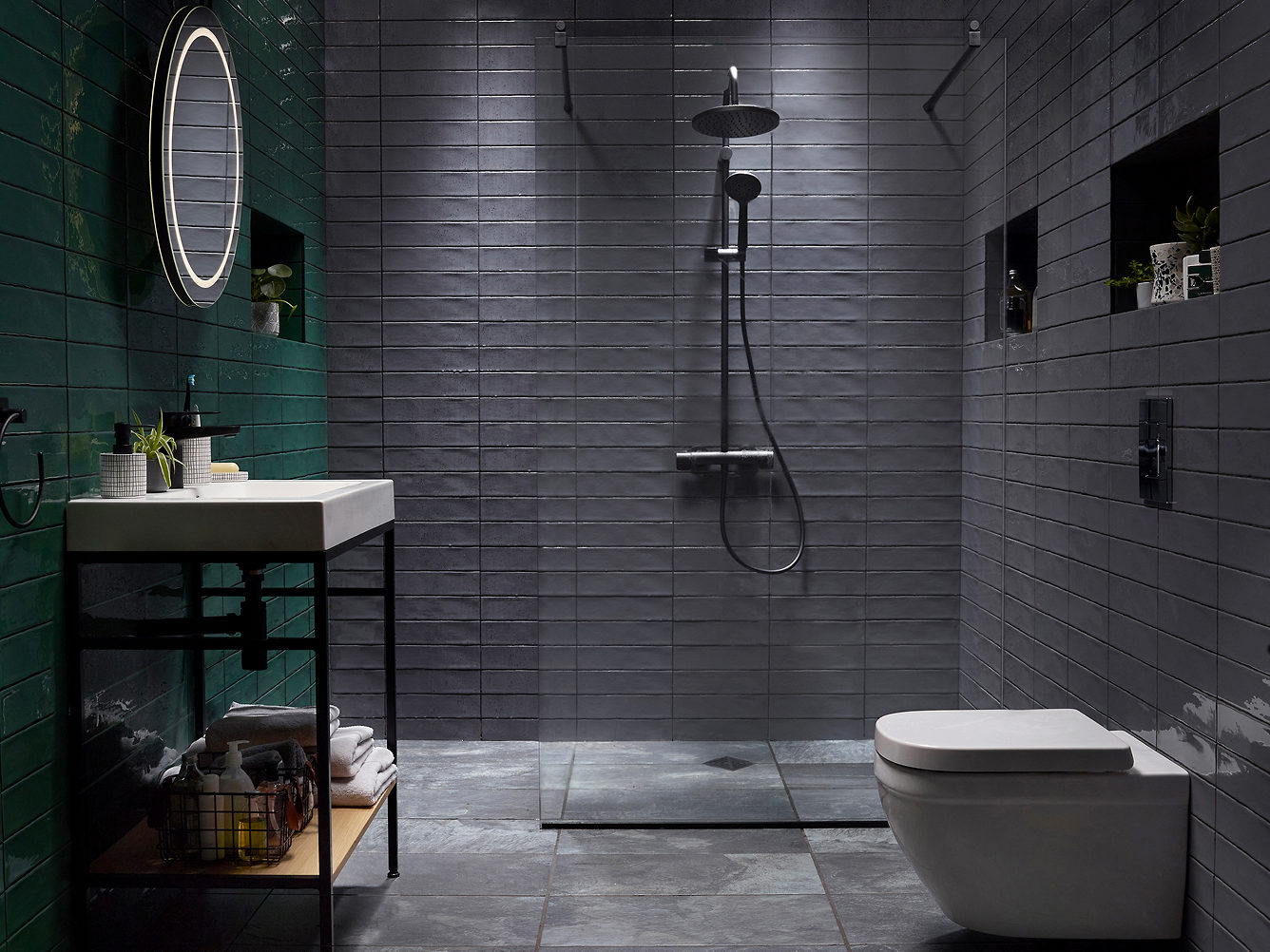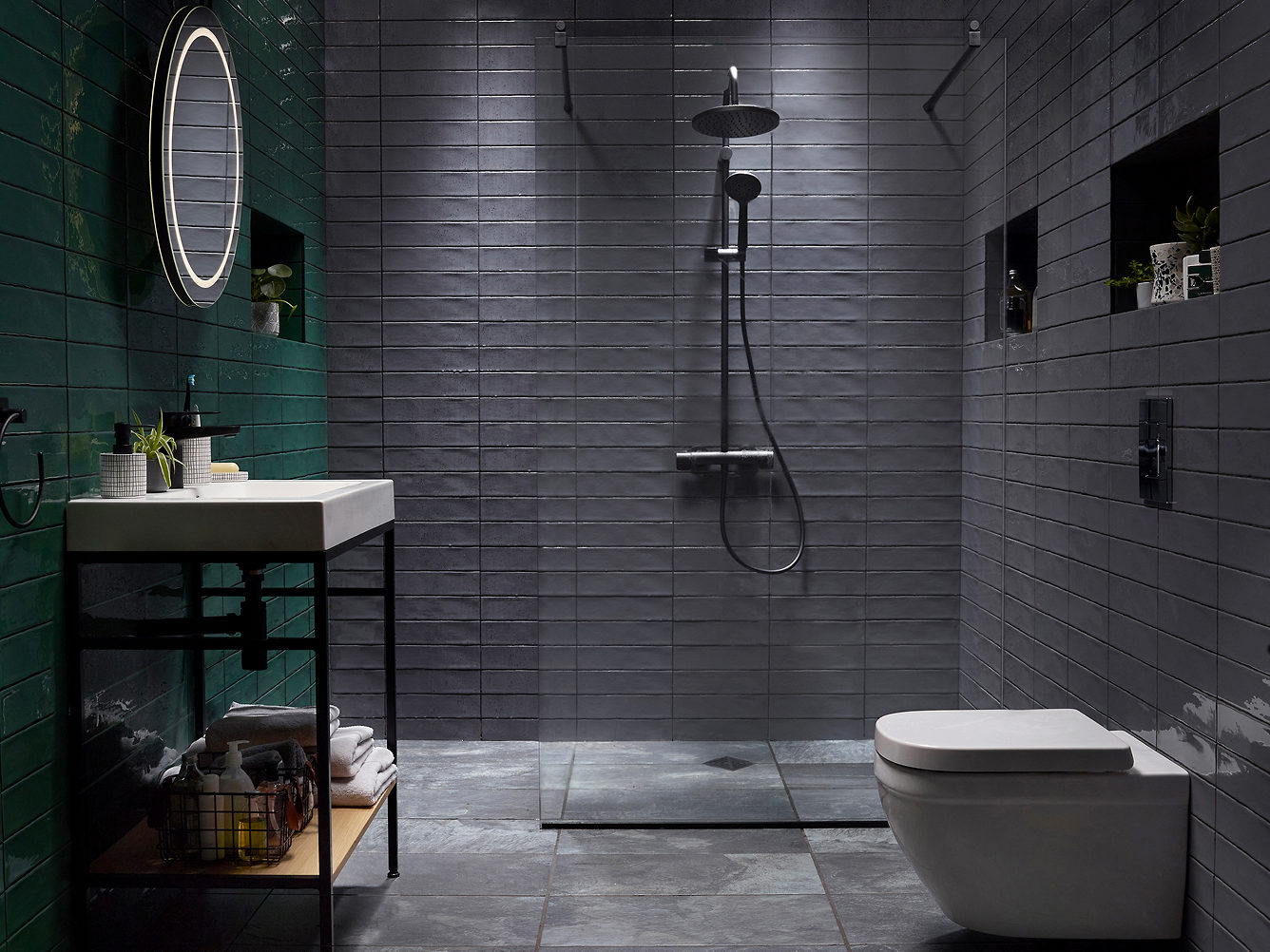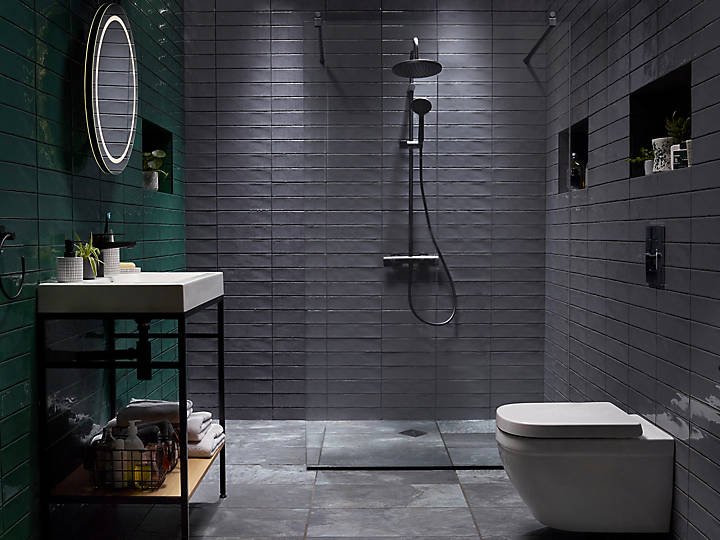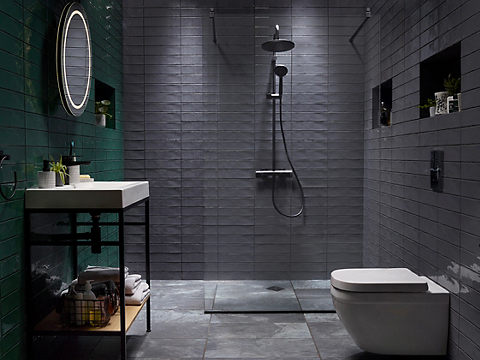 What is a wet room?
A wet room is an open-plan bathroom with no compartments to restrict space, such as a bath or shower enclosure. They typically feature a vinyl or tiled floor that has been waterproofed (or sometimes called 'tanked'). This means there's no need for a shower tray to drain the water.
Wet rooms have become increasingly popular in recent years. They offer a high-end, luxury look without breaking the bank, plus, they make great use of space. This makes them a great option for smaller bathrooms or for those with mobility issues. However – a wet room doesn't suit every home, so we've put together a definitive guide to help you decide if a wet room is right for you.
Can any bathroom be converted into a wet room?
The short answer is yes. However, installation can be tricky, so we recommend getting it professionally fitted if you can. Wet room waste can't be fitted underneath solid concrete flooring, but a qualified installer will be able to raise the area to create a suitable space for waste. Depending on how small your bathroom is, you may also need to add a shower screen in to ensure the rest of the bathroom doesn't get wet.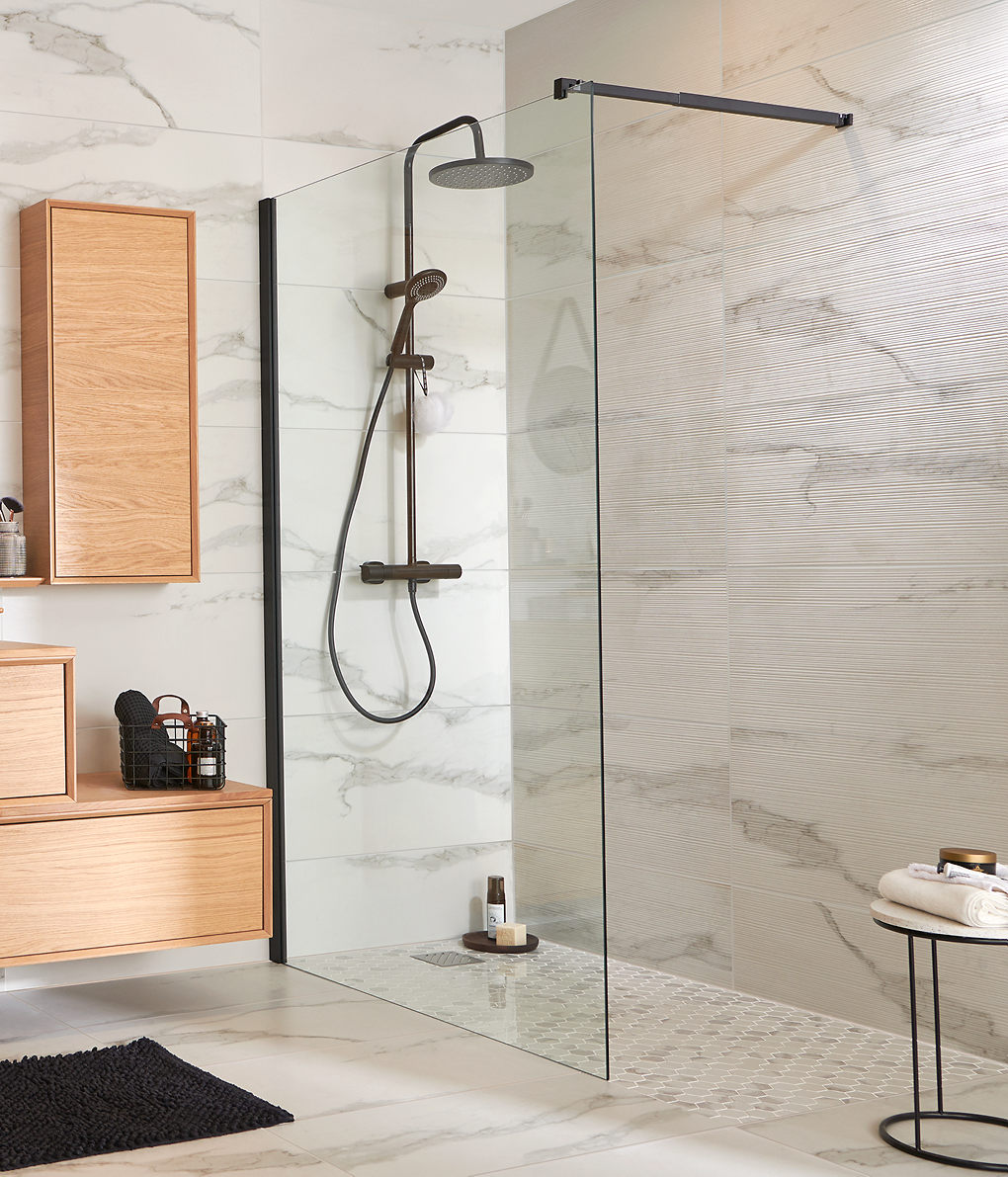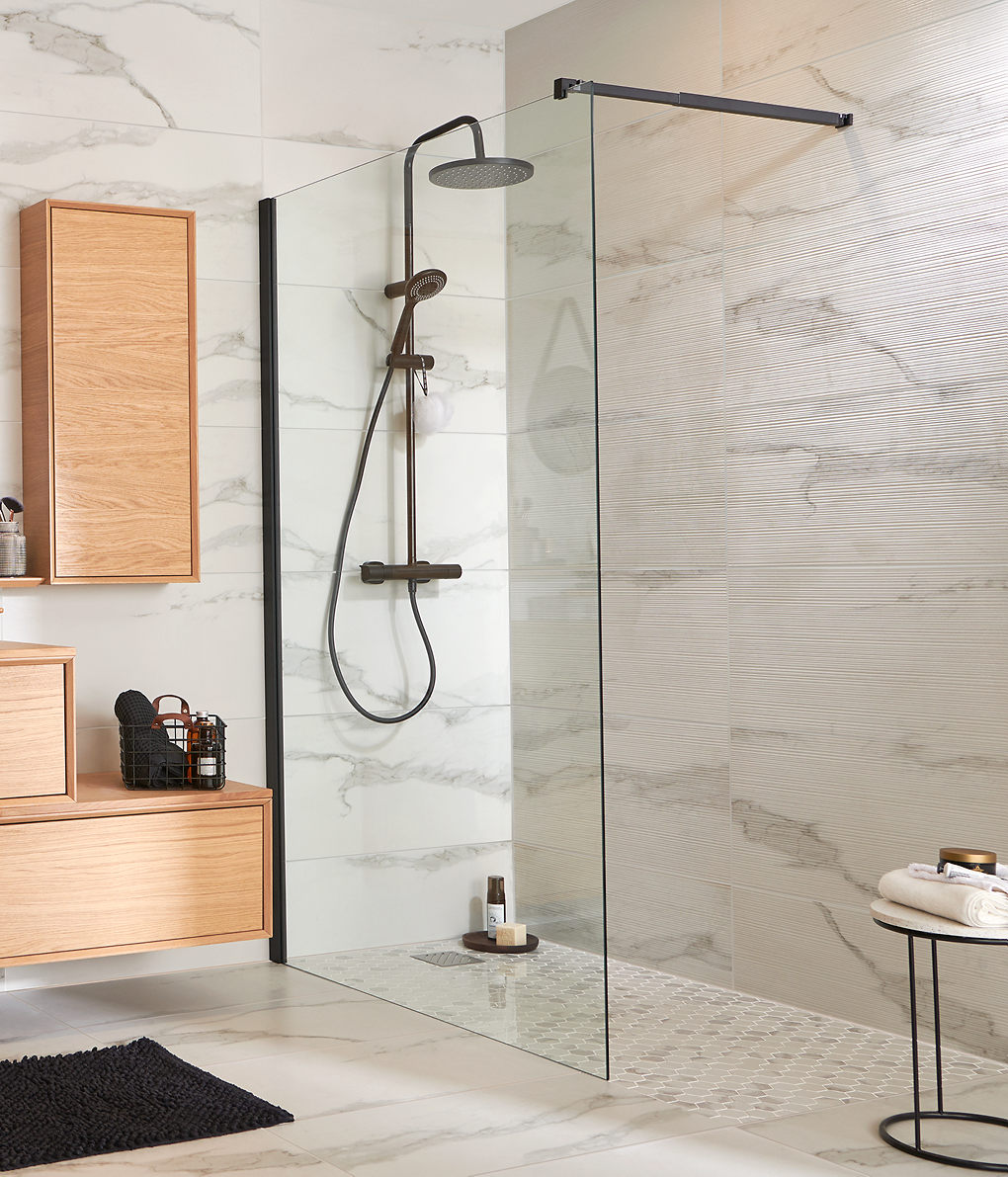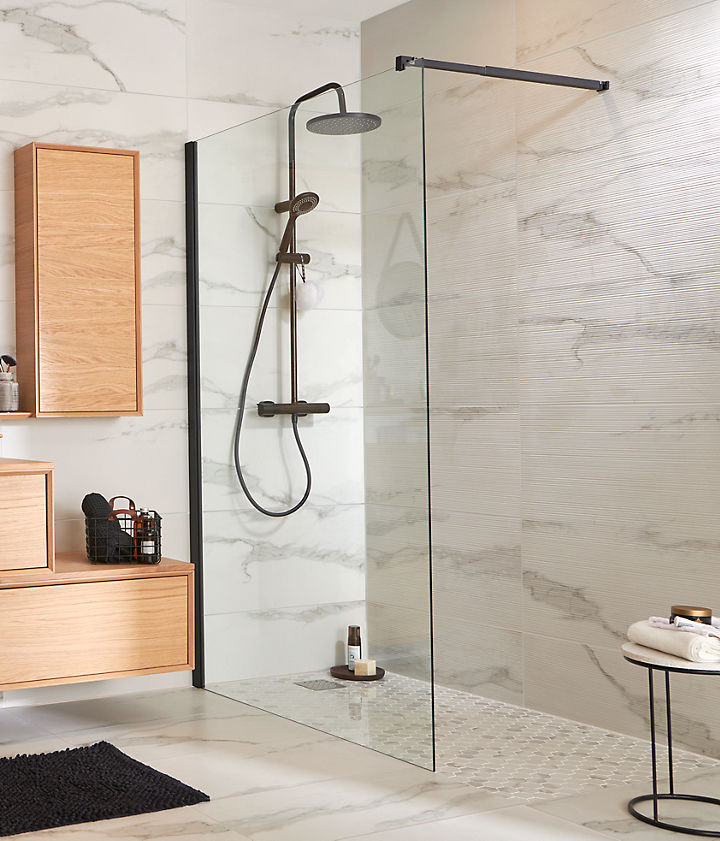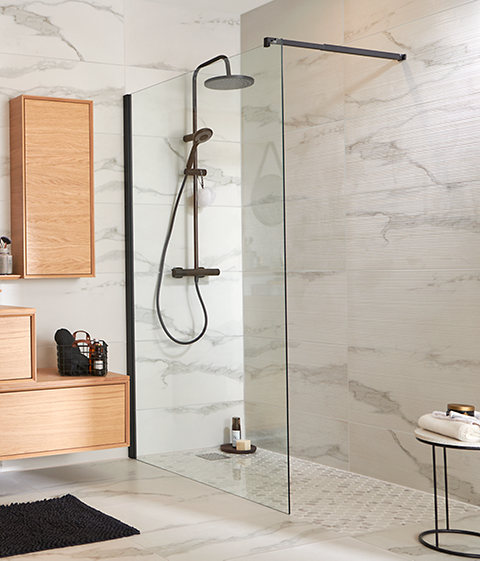 Drainage & insulation
It's important that a wet room is sloped and sealed correctly. This is so that water can drain effectively, otherwise it can escape and cause leaks in your home. Our friendly installers are experienced in fitting wet rooms, including priming, tanking, and creating gradients to ensure they are fully waterproofed. You can book an online appointment to find out more about whether a wet room is right for your home.
Mobility
Wet rooms have no raised compartments, making them ideal for those with mobility issues as there's no need to step over a bath edge or shower tray. Wet rooms also offer a larger floor space compared to a regular shower. This means it's much easier for wheelchair access or those needing physical help from a carer.
Style
The bathroom is the first room you enter when you get up in the morning, so it's important that it's a feel-good space. With sleek tiling and an airy, decluttered feel, wet rooms offer a touch of hotel luxury. Consider them the perfect option for creating a minimalist, contemporary space in your home.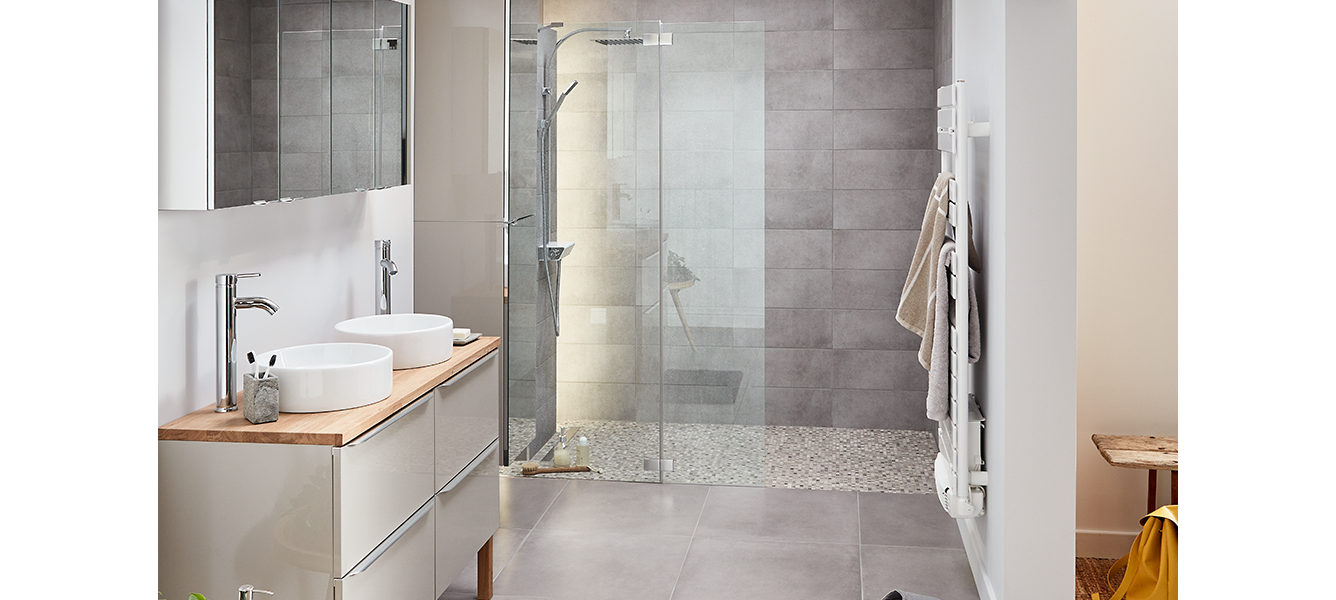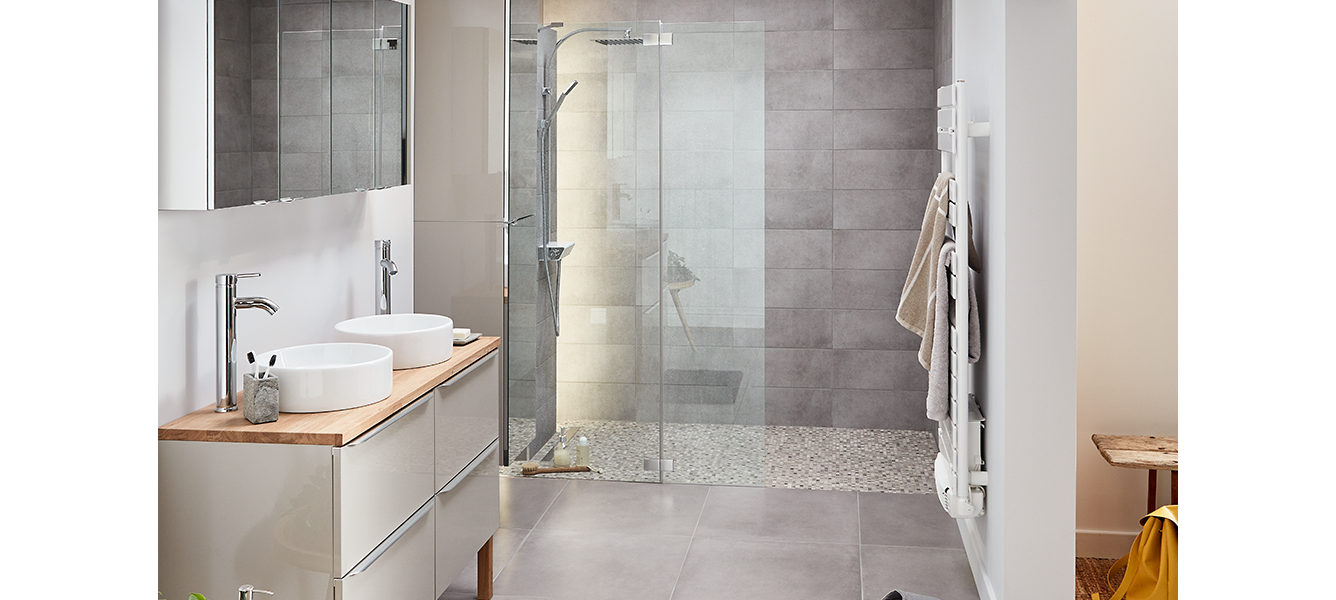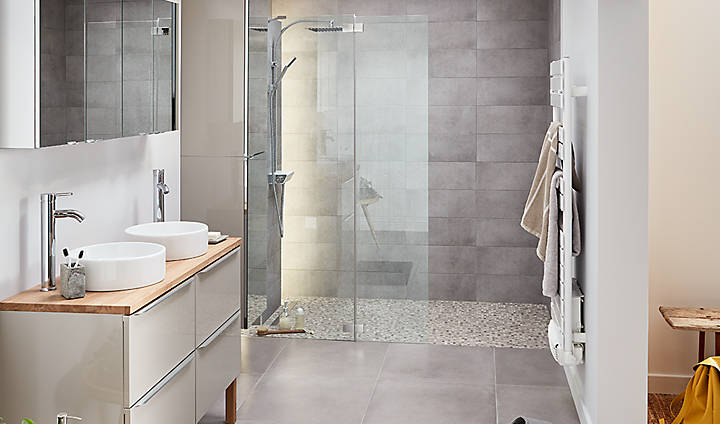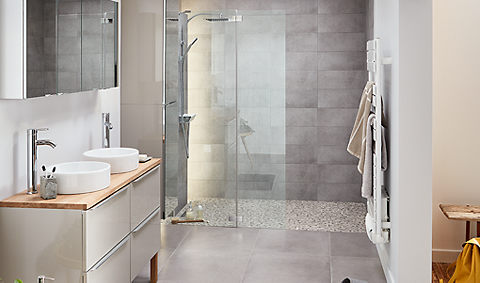 Space saving
Wet rooms are more than just a stylish addition to your home. Having a wet room installed removes the need for a bulky bath or shower enclosure in your bathroom – the ultimate space-saver! Not only are they great for small spaces, but they'll even make your bathroom feel bigger.
Value
There's no doubt that wet rooms are a stylish, desirable addition to any modern home. Having a wet room can add value to your property, as buyers prefer homes with practical extra space. However, it's important to remember that many buyers also look for homes with a bath, so we recommend including a bath in your wet room or adding a wet room as a second bathroom.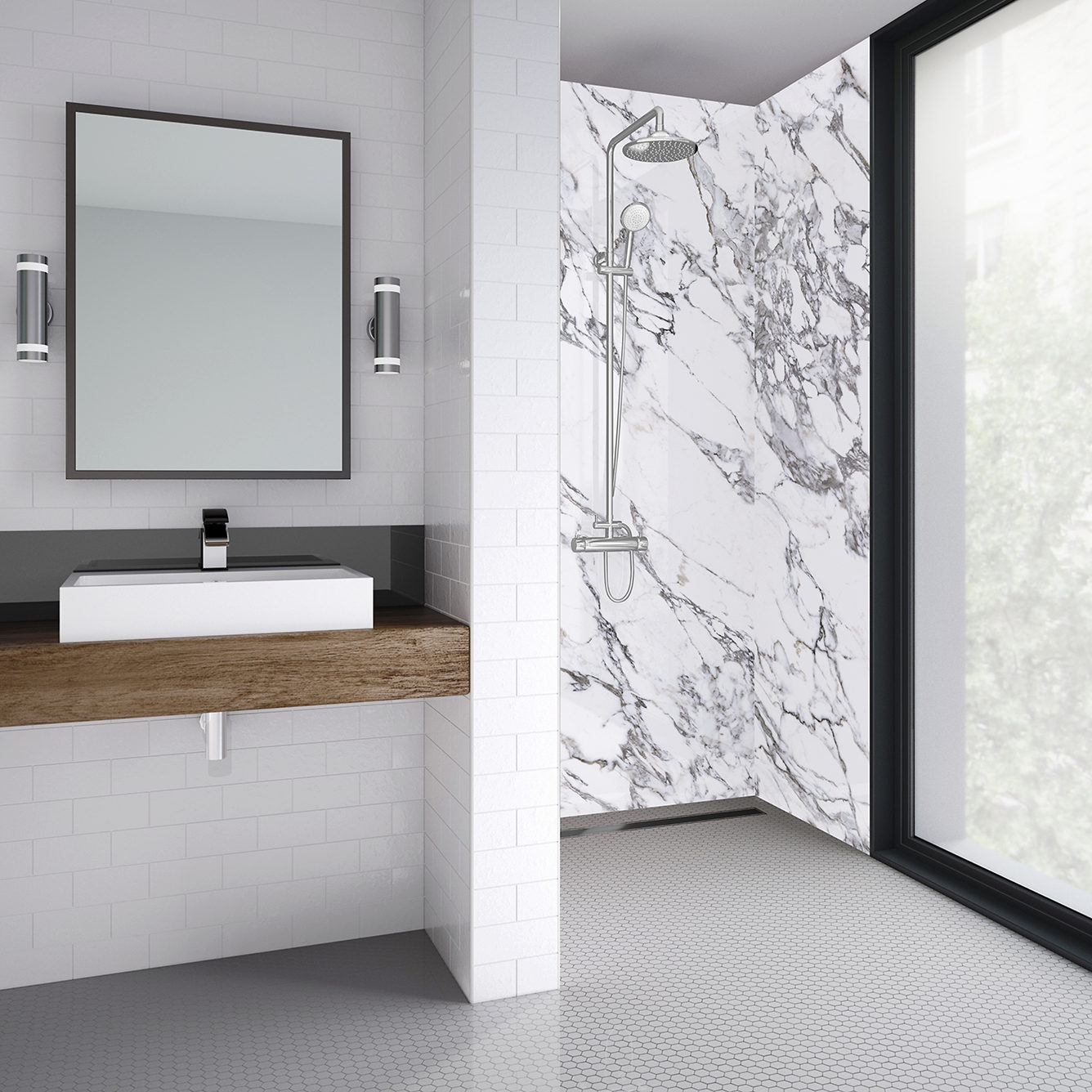 Low maintenance
Wet rooms are easier to maintain than normal showers as the wet room glass panels have Easi-Clean glass coating technology – this makes cleaning easier and reduces water spots and bacteria build up. Cleaning is even more of a breeze when opting for a wall-hung toilet or basin, as this provides easy access to the entire floor for mopping.
What else do I need to consider?
Tiles
Adults spends almost 30 minutes in the bathroom per day, so it's important it's designed to suit your needs. When opting for a wet room, take careful consideration when it comes to tiles. Achieve a chic, bright and airy space with a soft stone effect tile. Or if you are looking to create a dark, urban inspired sanctuary, opt for a gloss grey tile.
Shower
Turn your bathroom into a tranquil retreat by incorporating a waterfall shower. Not only are waterfall showers a luxury aesthetic addition to any home, but they also create a calming experience. This is because the water mimics rainfall – perfect for unwinding after a long day at work!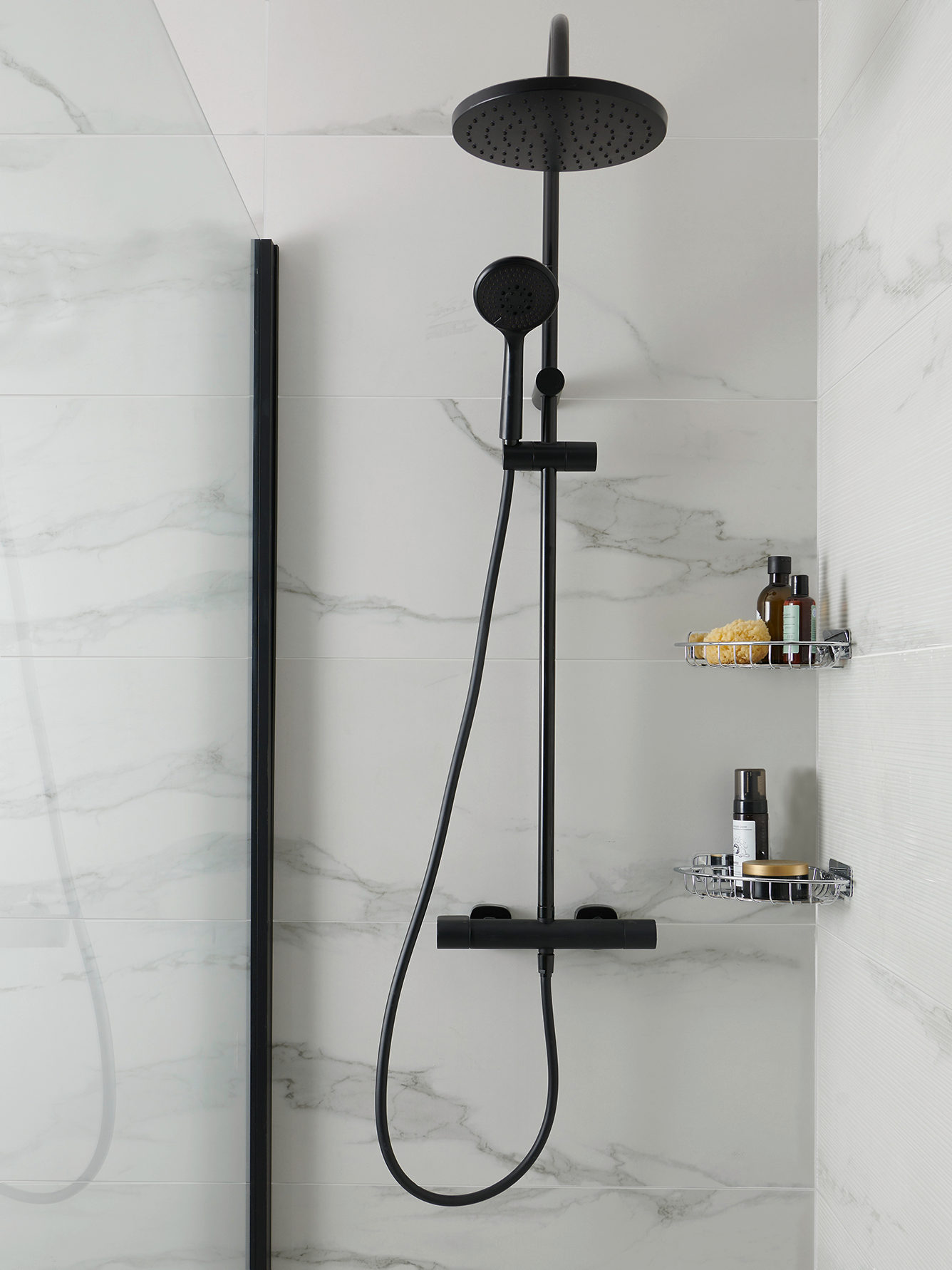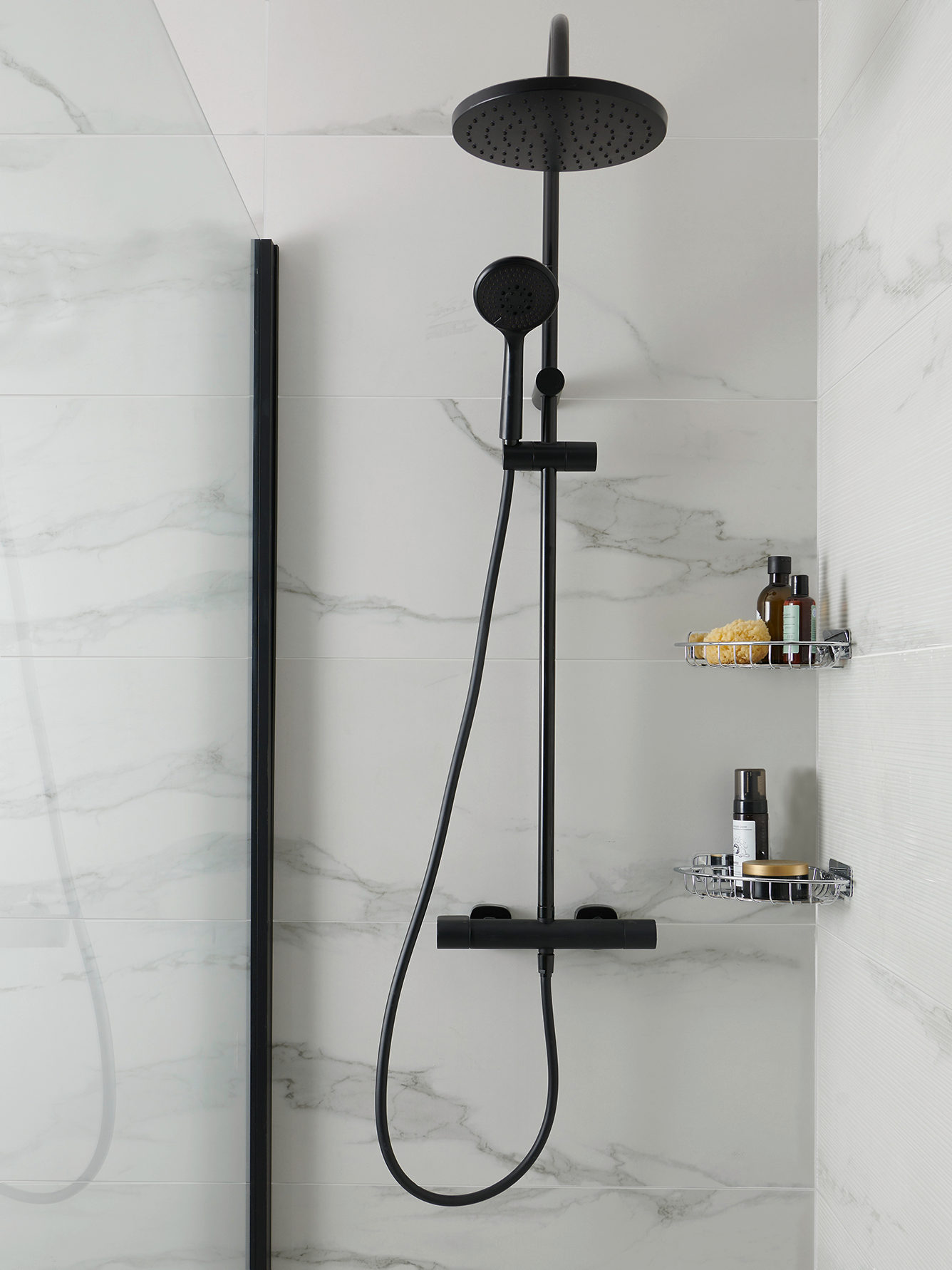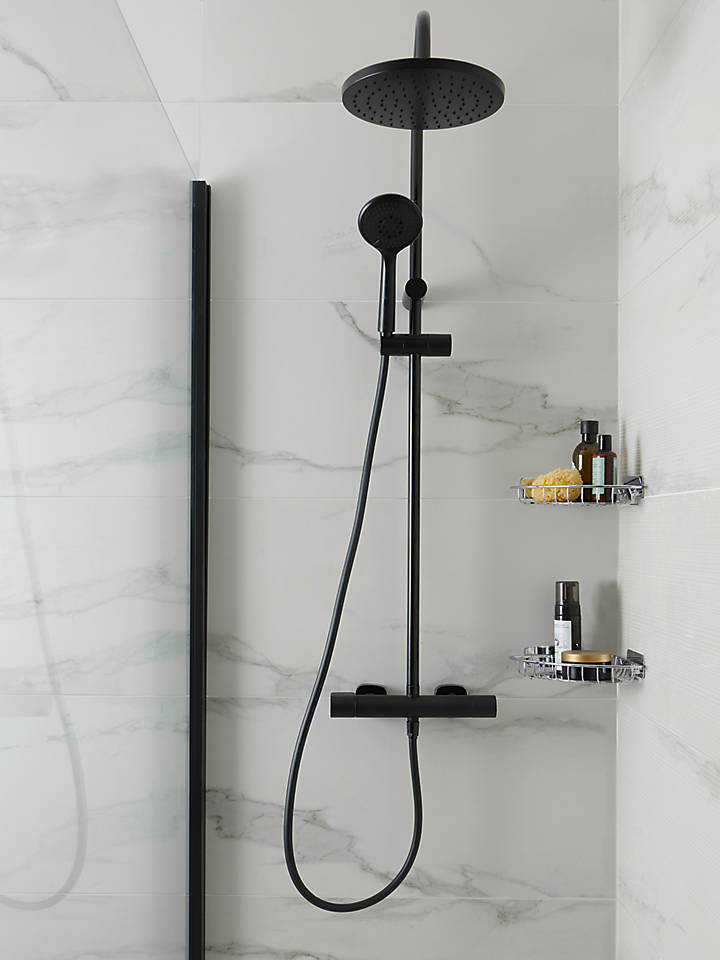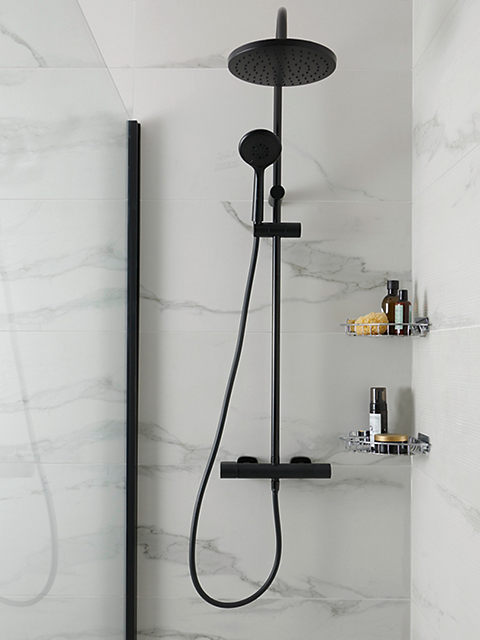 Accessories
It's all in the details – so be sure to top off your wet room with a selection of on-trend accessories. Achieve ultimate luxury with bathroom spotlights, or add an industrial touch with the Sensio illuminated mirror. Finish off by adding some contemporary bathroom accessories, such as a towel ring.