B&Q's commitment to providing a website accessible to the widest possible audience.
B&Q is committed to providing a website that is accessible to the widest possible audience, regardless of ability, or technology. At B&Q we also routinely check web pages - when amendments are made to existing pages and when new pages are released - to ensure that they meet our accessibility requirements, and we do respond positively to feedback regarding the accessibility of any of our pages or services. We aim to conform to the World Wide Web Consortium's (W3C's) Web Content Accessibility Guidelines, to AA level; more information about this can be found towards the bottom of this page.
Using the website
We aim to provide the most accessible experience possible for our visitors and in order to do so, we have implemented the following accessibility features:
---
---
---
B&Q does not currently offer alternate colour schemes, however, you can use the controls in your browser to change the size of the text or the colour of the display.
For example, to override website font and colour settings in Internet Explorer:
• Open Internet Explorer by clicking the Start button, and then clicking Internet Explorer
• Click the Tools button, and then click Internet Options
• Click the General tab, and then click Accessibility
• Select the Ignore colours specified on web pages, Ignore font styles specified on web pages, and Ignore font sizes specified on web pages check boxes, and then click OK twice
For information on colour and font changes, please visit BBC's My Web My Way
---
Forms
• Form fields contain the appropriate labels, fieldsets, legends and captions
• Forms have accessible error handling and reporting, with marks for mandatory fields
Tables
• Where possible tables have not been used for layout purposes
• Any layout tables encountered will not have a summary and/or captions, or table headers attributes
• Data Tables have appropriate summaries and/or captions and headers where implemented
---
Images
• Images have descriptive alternative text to aid screen reader users
• Decorative and spacer images have null alternative text where required
Media Content
• B&Q uses the video platform of a third party supplier, and their video player on this website
• Video content has been set to not play automatically
---
Links to pages and other websites will open in the same window unless otherwise stated within the link text or before a list of links. Some links may also open a new layer, or modal window, on top of the page you are viewing.
The text (opens in a new window) will be hidden off screen for screen reader users.
Before a list of links:
Links to downloadable documents and files will open in a new window to avoid conflicting with assistive technologies. These links will use the following format:
Filename (File Type, File Size)
For example: Application Form (PDF, 1.7 MB)
You can open links in a new window by using the keyboard shortcut Shift + Enter (Internet Explorer for PC and Firefox for PC and Mac).
Please note: The keyboard shortcut for opening links in a new window may be different depending on combinations of browser and operating system.
---
Due to unavoidable constraints, at present we have had to include technologies and features that will cause accessibility issues due to third party involvement in aspects of some of our website content. These include:
• video content tab access
• video content button labelling for screen reading software interaction
• video content captioning for Deaf and Hard of Hearing users
We are making every effort to overcome these limitations by improving their accessibility and, failing that, to provide accessible alternatives i.e. transcripts for video content. If you encounter any accessibility problems with our site, please contact us with any accessibility limitations you have experienced.
B&Q does not assume responsibility for third party applications.
---
This site has been developed to conform to level AA of the World Wide Web Consortium's (W3C) Web Content Accessibility Guidelines 2.0 (WCAG 2.0), and where possible to go beyond this. These guidelines are the internationally recognised benchmark for building accessible web sites.
The Web Content Accessibility Guidelines explain how to make websites more accessible for people with disabilities. Conformity to these guidelines also makes websites more user-friendly for all people.
---
Such is our commitment to accessibility, we invited the RNIB (Royal National Institute for the Blind) to help us incorporate sound accessibility techniques from project inception throughout the project's lifecycle and through end deployment.
Consistent and regular audits have been carried out in 2013/14 to ensure the end product has well-grounded accessibility measure at its core; the site is also constantly being improved in order to reliably reach and maintain an acceptable level of accessibility.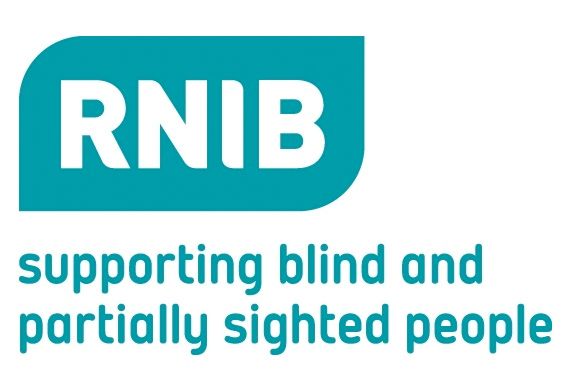 For more information about RNIB accessibility auditing, please visit the RNIB Accessibility Auditing website.
---
The following assistive technologies have found to be compatible with the site except for areas currently identified as having accessibility limitations.
• JAWS version 15.0 Screen Reader
• VoiceOver screen reader (OS Mavericks)
• Dragon Naturally Speaking 11.5
• ZoomText 10 Screen Magnifier
Please note: You may experience issues with older versions of these applications or other assistive technologies. If you experience any issues, please feel free to contact us about the assistive technology issue(s) you are experiencing.
---
The website has been cross-platform and cross-browser tested and is currently compatible with the following browser:
• Microsoft Internet Explorer 8+
and the latest versions of the following browsers:
• Mozilla Firefox
• Apple Safari
• Google Chrome
Please note: You may experience issues with older versions of these browsers or other web browsers. If you have encountered a problem, please feel free to contact us about the accessibility issue(s) you are experiencing.
---
This website has been developed to conform to World Wide Web Consortium (W3C) standards for HTML (Hyper-Text Mark-up Language) and CSS (Cascading Style Sheets).
This website is reliant upon HTML5 and CSS to render content. Additional technologies including JavaScript and ARIA have been utilised, however, this website is not reliant on these technologies as they are used to enhance functionality. Every effort has been made to make these technologies as accessible as possible.
Please note: The site has been designed to degrade gracefully in older browsers and when additional technologies such as JavaScript are unavailable. However, in these circumstances, there is a possibility that certain features may not function correctly. Please contact us if you have a problem due to accessing the Internet without JavaScript.
---
This website has been developed to be fully responsive when viewed in a browser of small dimensions, whether on desktop or a mobile device. Accessibility within this change of layout is still maintained to ensure multi-device access to content, anywhere, anytime.
The website has been tested using many of the latest mobile offerings and is currently compatible with the following mobile devices.
If you encounter an issue with one of these devices or a newer models, please contact us.
---
This accessibility statement was issued on 1st July 2014.
---
We are always looking for ways to help people get the best experience from this website.
If there is information you think that should be included on this page, or if you experience any problem accessing the website then please feel free to contact us:
Email B&Qcustomerservices@b-and-q.ie or call 1800 860 560.
The Web Content Accessibility Guidelines (WCAG) is a set of standards designed to make web content more accessible for disabled people. Conformance to WCAG standards is entirely voluntary; there is no legal requirement to adhere to these Guidelines. WCAG contains three levels of conformance:
• Requirements must be satisfied (Level A)
• Requirements should be satisfied (Level AA)
• Requirements may be satisfied (Level AAA)
WCAG is published by the World Wide Web Consortium's (W3C) Web Accessibility Initiative (WAI) in collaboration with several organisations and individuals. In 2008, WCAG 2.0 superseded WCAG 1.0 to become the current requirements used to date.
Note: RNIB recognises WCAG 2.0 Priority 2 (AA) as the generally accepted standard for accessibility conformance.
---
British Standards Institution BS 8878:2010 Code of Practice
The British Standards Institution introduced the BS8878:2010 Code of Practice in December 2010. This Code of Practice details processes an organisation can follow to ensure that they meet both accessibility guidelines and legal obligations. It enables an organisation to create an Accessibility Policy as well as making sure that accessibility is embedded at every stage of website development.
The Equality Act 2010
The Equality Act 2010 is a piece of legislation introduced by the United Kingdom Government that aims to consolidate various acts and regulations, including the Disability Discrimination Act 1995. One of the aims of the Equality Act 2010 is to protect disabled people; making the fair treatment of a disabled person a legal requirement. An organisation with a website that is unreasonably difficult to access for such a person, could be found in breach of this law.
---
Web Accessibility Initiative (WAI)
W3Cs Web Accessibility Initiative website offers an excellent resource section for Web Content Accessibility Guidelines, checklists and more.
Useful web accessibility links
Please note: RNIB and B&Q do not endorse, and are in no way responsible, for the content of external sites.
---