Yale keyless connected smart lock
The Yale Keyless Connected smart Lock gives you freedom to secure your home without the need for a key.
---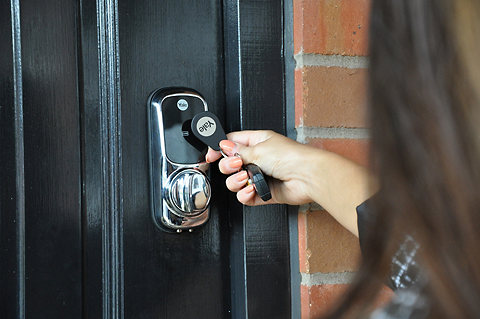 Convenience
You control who and when people have access to your home. Set an additional PIN code that works for 24 hours for a family member or your Tradesman or cleaning person. With a backlit keypad for night time operation.
---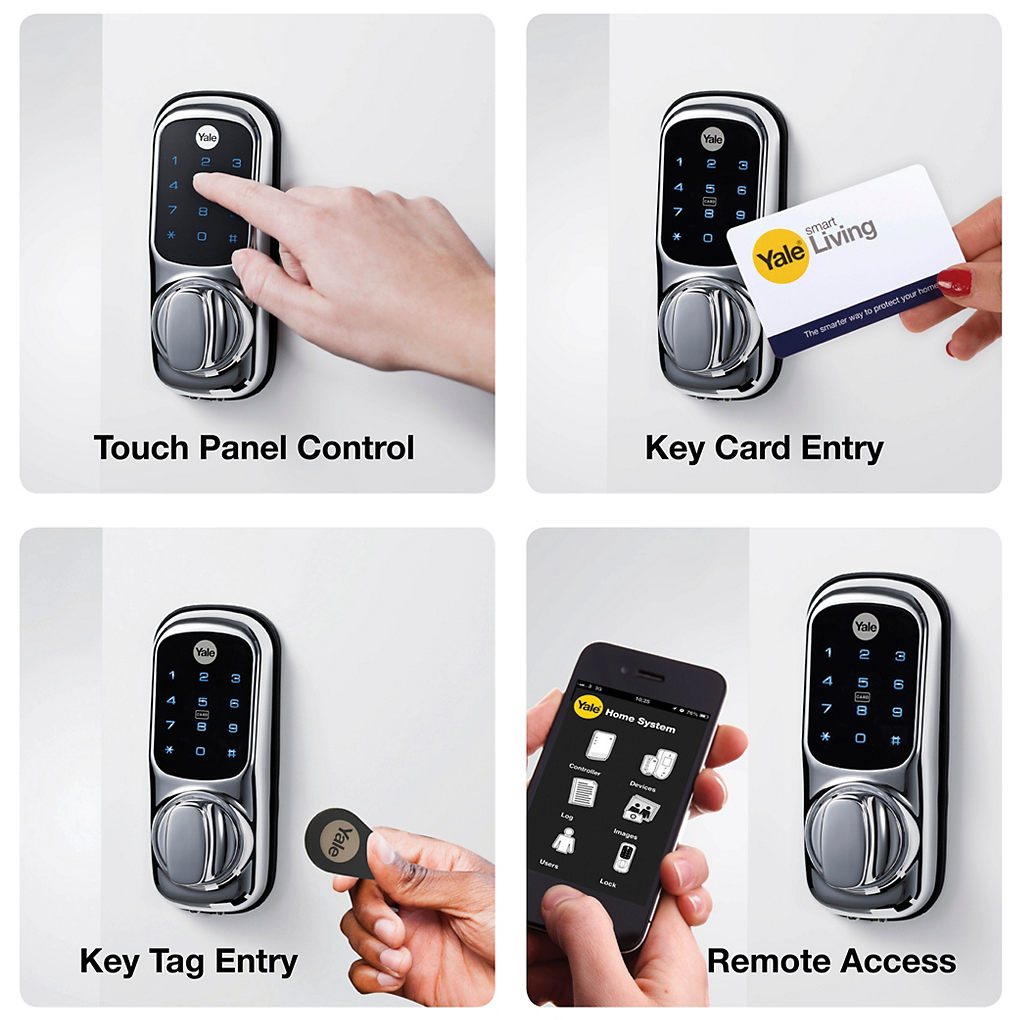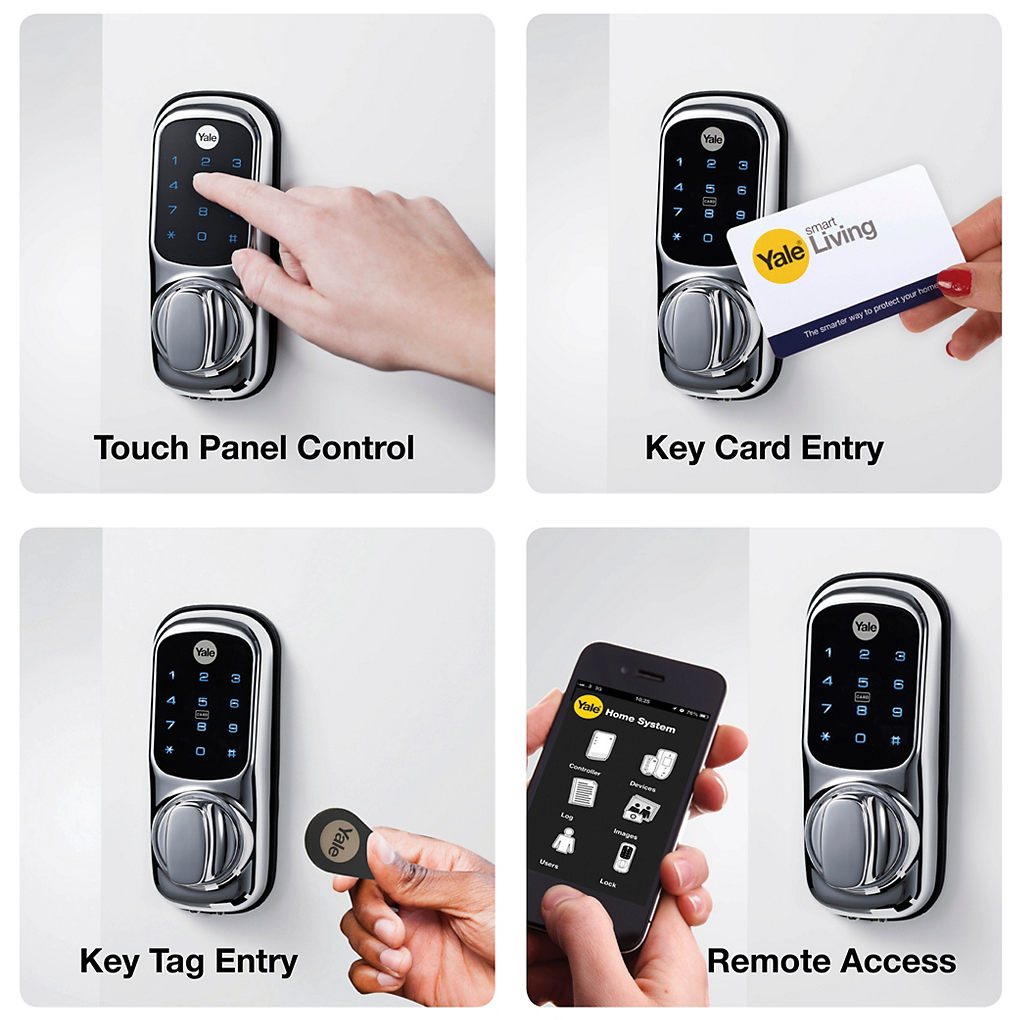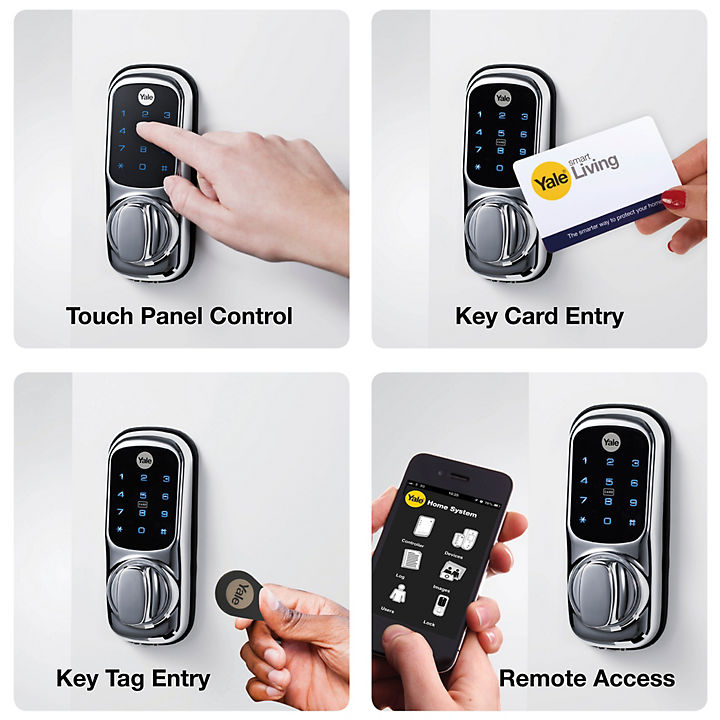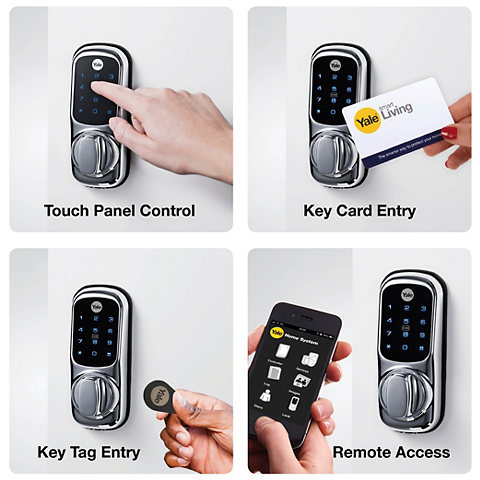 Simple to use
You choose how you want to open your door. 4-10 Digit PIN Code, Key Card, Key Tag, Remote Fob and even from your Smartphone when connected to a Smart Home System. It is also easy to add and remove users if you need to.
Easy to Fit
The Yale Keyless Connected Smart Lock is ideal for Timber doors* and replaces the existing rim cylinder used on a 60mm backset Nightlatch. *For PVC and composite doors, please choose the Yale Keyfree Connected Smart Lock.
---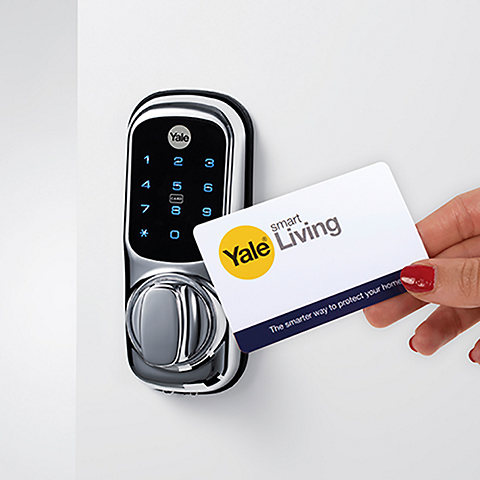 Security as standard
Feeling safe and secure is a must for any homeowner. The Keyless Connected Smart Lock has a tamper alarm and incorrect PIN Code feature.
Always On
Don't worry if the electricity goes down as the Keyless Connected Smart Lock is powered by 4x AA batteries. It will even warn you when the batteries are running low. In the event of the AA batteries failing there is a further fail safe, a 9V battery connection override. *Typical usage will give 12 months of use before needing to replace the batteries. *(Based on an avg. of 20 uses per day)
---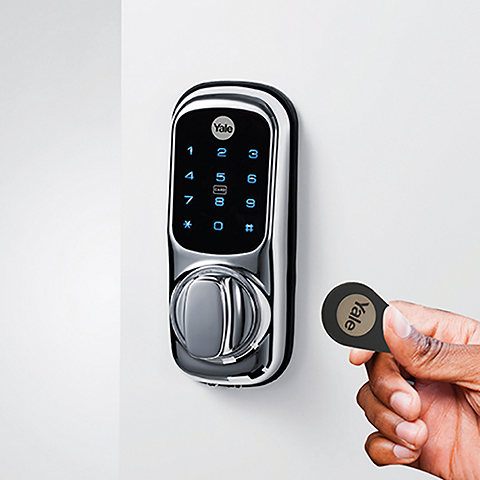 Connectivity
Complete your Smart Home System. The Keyless Connected Smart Lock can connect to leading Smart Home Systems when the appropriate module is fitted. It also connects to the Yale Smart Home Alarm and CCTV systems when you use the Yale module.
---